Want to fulfill your dream of having a garden with perfectly leveled grass and uniform bushes?
You must have already come across the Worx GT3.0 during your online research on gardening tools. But, are you absolutely sure that it would be the right one to go for?
Well, to answer that question, a lot of facets of the product must be considered, including its faults. But we are confident that you will be impressed with the great features it offers. We can say that because we've used it extensively for a couple of months.
Sale
In this article, we bring to you a review of this multi-tool based on our experience, which will help you form a better idea about the product.
So, without any further ado, let's get started.
WORX GT3.0 Trimmer Edger Review
In case you didn't know, Worx is one of the most popular brands when it comes to garden and lawn equipment. The brand had initially come up with Worx GT2.0, an award-winning grass trimmer and edger with exceptional versatility, precision, and power.
This Worx GT3.0 is its successor, with a number of improved features and enhancements that make it the best solution for your gardening needs. So, let's take a look at all the benefits and features that the product offers.
Easy Multi-use Tool
With this tool, we got a grass edger, a trimmer, and a mini-mower. It is a unique system that incorporates the functionalities of all these three tools. Here, we briefly talk about each of these three modes of functioning:
We loved how the multi-use tool converted between the three modes without using any additional tools. Trimming is the first mode which operates on adjusting the position of the handle. For initiating a trimming action, we just stood in front of the bush that we wanted to polish up and worked our way along. One thing you have to make sure is that the device stays in the right position.
For going to the edging mode from trimming, we just had to adjust the angle of the handle pivoting at the base. We held it steady and continued to edge along the perimeter of the garden and other obstacles in between.
Furthermore, it was very easy to use this mode. In fact, with our previous edgers, it was not at all a smooth process. So, it is safe to say that this product has really been a blessing in disguise!
Mowing your lawn with those regular weed eaters can be a tough task. But thanks to its 90 degrees rotating head, it becomes quite easy to reach spots where the regular ones won't. Some of these spots include those under the ground level deck or under low hanging trees.
It has sturdy wheels attached, so that you can adjust the handle pivot once more and move it in the same way as a mower. Meanwhile, you can be sure that the wheels guide and keep the cut line steady.
Handle Design and Adjustability
When it comes to gardening equipment, having an efficient design is of prime importance. If the design makes it difficult to handle, you wouldn't be able to work with it in the right way.
But in the case of this product, even the design has been crafted with much effort from the makers. It has a two-hand gripping system, which you can also hold using one hand depending on the application. For better comfort, there is extra cushioning on the grips which are also slip-proof.
What impressed us the most was the handle, which could be adjusted to any height that we desired. This edger, mini-mower, and trimmer system features seven lock height modifications. Besides, you can also move the auxiliary handle to multiple positions. As a result, it becomes equally convenient for tall as well as short users.
Furthermore, its cordless trimming mode is super easy to handle. You can forget about the hazard of using heavy, gas-powered trimmers or the tripping problem with the electric variants.
Powerful Battery System
Ultimately, what you want from a gardening tool is the right performance that makes your garden just how you want it. For achieving this, you need a powerful battery system, which most trimmers and edgers lack.
But the Worx GT3.0 is a complete exception to this trend, as it features a battery capacity twice that of its predecessor. Its cutting system functions with the latest Max-Lithium batteries of high density. Hence, you wouldn't have any problems even after using it regularly for a full season.
Besides, these Li-ion batteries can be recharged. We could trim a medium-sized garden twice by one charge of the product, which was far better compared to our previous trimmers. Needless to say, we were overjoyed.
Note that the batteries come uncharged when you purchase the tool. However, after the first charge which takes a maximum of 12 hours, the batteries only need about 3 hours of recharging.
Cutting System
This is something that many of you might not be aware of, but it plays a vital role in making a weed cutter or trimmer truly successful. A trimmer must have a quality cutting system for ensuring that your cuts are as precise as they can be.
You will find different kinds of trimmers adorning difficult cutting systems. While some are average in performance and suited for light to moderate work, others are meant for heavy duty work such as cutting woody plants.
This multi-tool from Worx has a string cutting system, which is suitable for moderate yard work. The system works on the principle of centrifugal force to deliver seamless trimming. It consists of a string that spins fast enough and is held by a rotating spool by the centrifugal force. A faster rotational speed would make the string stiffer.
Added to this, the Worx GT3.0 features a standard round trimmer line which cuts the grass more than other vegetation. This line has a diameter of around 0.065 inches, which is suitable enough for light to moderate trimming.
Cordless Ability
Using electric trimmers or edgers involves the use of extension cords and that's where all the hassles lie. You must have a cord that is lengthy enough for the trimmer or edger to reach the grass lawn. Also, while moving them around the extension cord may get pulled out now and then.
But with this all-in-one tool, you are relieved of all these hassles as it is completely cordless. You can take it with you wherever you need, without worrying about any extension cords. As a result, spots that you earlier ignored can be worked on easily.
Lightweight
Moving about in your garden with a heavy tool can be tiring. This is the case with most of the ordinary trimmers and edgers available. But not with the GT3.0, as it weighs less than 6lbs. You can therefore comfortably move it from place to place.Even lifting it high for trimming some of the hedges won't be a problem.
What Could've Been Better?
Although the product is undoubtedly among the best gardening equipment available, it has some minor faults. However, this doesn't make much difference in its efficiency.
Firstly, the diameter of the round trimmer line sometimes makes it difficult to cut the tougher bushes or grass. Hence its capability is limited to moderate trimming. Also, while attempting to cut the tougher weeds, the trimmer line becomes prone to snap. But this problem is rectified to some extent with its reinforced nylon material which offers extra strength and resistance.
Apart from this, draining out the battery of this tool when the charge is finished may lead to problems in its functioning. Usually, the battery automatically shuts off when the charge reaches below a certain point.
But if you try to squeeze out that remaining charge as well, it might kill the life of the battery. So be careful to take it off from the tool and recharge it. You can also purchase some spare batteries. They come at an affordable price.
Pros
Multi-use tool with three modes

Handle can be adjusted to any height

Convenient design makes it easy to handle

Rechargeable lithium battery

Light weight makes it easy to carry around
Cons
Round trimmer line not suitable for tough grass

Draining out battery may affect its functioning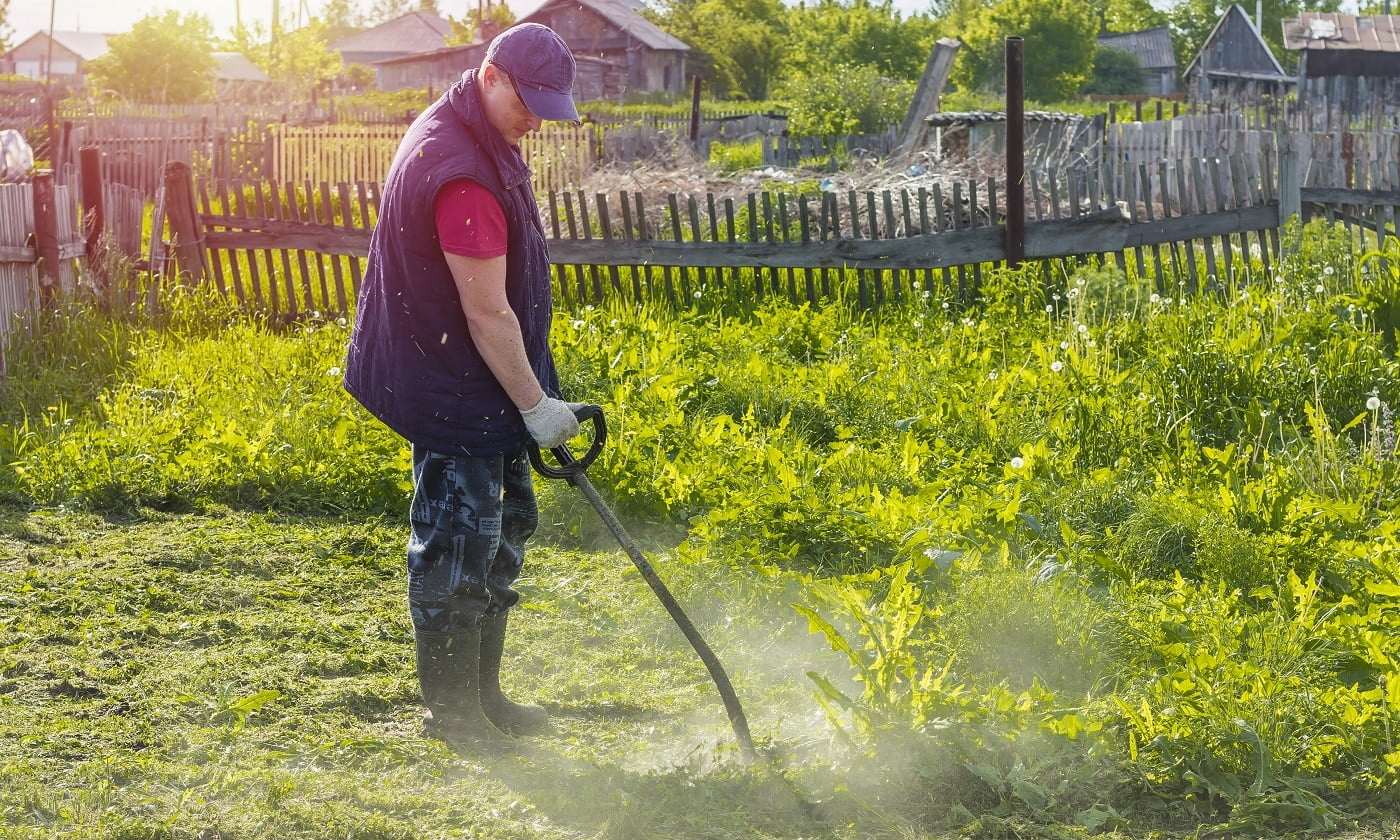 Worx GT3 Guide 
Choosing quality tools for gardening purposes is important if you really want your garden to be in the right shape. Trimming, edging and mowing are some of the key practices that help to maintain the health of your lawn or garden weeds.
Hence, it is important to have a clear idea about what your needs and preferences are. Here are a few points that you should consider:
Reaching The Hard Areas
It is you who knows best about your garden and not anyone else. Your yard might have a lot of small and hard to reach places, and obtrusions like fences or decks. In such cases, ordinary edgers or trimmers won't be too useful in and you need to go for an option like the Worx GT3.0. Note that even a large mower may not provide you with the close range cuts along rock and stairs.
Bushes Or Hedges That Grow Fast
All plants don't have the same rate of growth. As such, some of your bushes or hedges may grow faster than the others. To maintain uniformity in the garden, such bushes need frequent trimming. If you have several such bushes in your garden, it is best to go for a tool like the Worx. On the other hand, if you have a basic lawn which needs little polishing, this might not be the right tool.
Durability
Purchasing a gardening tool can well be regarded as a long-term investment. Naturally, durability is a must quality. Ordinary edgers or trimmers might be made of cheap material that might not be as long lasting as you want them to be. Hence it is essential to check the material of which the equipment is made. In case of Worx GT3.0, high quality materials provide the tool with the durability you desire.
Sale
Using The Worx GT3.0
After you bring the multi-tool home, some simple steps have to be followed to make it ready for use and to store it afterward. This product comes pre-assembled and just requires a few installations using a screwdriver and some screw pins. Here's is a brief list of the steps involved: 
Charging
Begin by charging the battery using the charging system provided. Note that the battery must be fully charged before making it ready for use.
Assembling the Product
Before you use the product for the first time, attach the safety guard on the trimmer. To do this, unscrew the pin on the bottom portion of the guard and gently place it onto the rear side of the trimmer. Keep pushing the guard carefully until you hear it snap into place. Then fasten the guard with the screw pin.
Placing the Wheel
This would vary depending upon how you wish to use the three-in-one system. For using the edger mode, you need to attach the wheels to the side of the trimmer. Slide the wheels over the metal plate on that side.
For using the mini-mower feature, the wheels must be fastened to the back of the safety guard. Do this by sliding the wheels vertically on the metal plate below the safety guard till they lock perfectly.
Storage
This product is very adjustable. Hence you can store it just anywhere you want to. You can keep it hanging on your garden shed wall or any other small space. All you need to do is adjust the tool to its smallest size.
All That's Included In The Box
After you purchase the product, here are the things you'll get in the box:
The Worx GT 2.0 multi-use tool

One miniature shaft which adjusts between the modes

One or two 20v or 32v MAX Lithium-ion battery

One standard three-five hour charger or one rapid charger

Three spools

Instruction manual

Warranty
Price, Warranty And Availability
Most of the time, many of you might think that going for a high-quality product will be cost-intensive. Honestly saying, it does hold true for several cases, but not all! And surprisingly, the Worx GT3.0 falls among those few products. It is quite fairly priced in comparison to other edgers and trimmers with similar caliber.
As for its availability, it can be readily found in your local supply store or can be purchased online. If you go for the latter option, ordering it from the Worx website or an authoritative site like Amazon would be better. An added advantage of buying from the Worx website is that they allow you to pay the amount in three installments.
This product also comes along with a two-year warranty that is extendable up to three years. If any malfunctions occur or you are not satisfied, there is a 30-day money-back guarantee as well.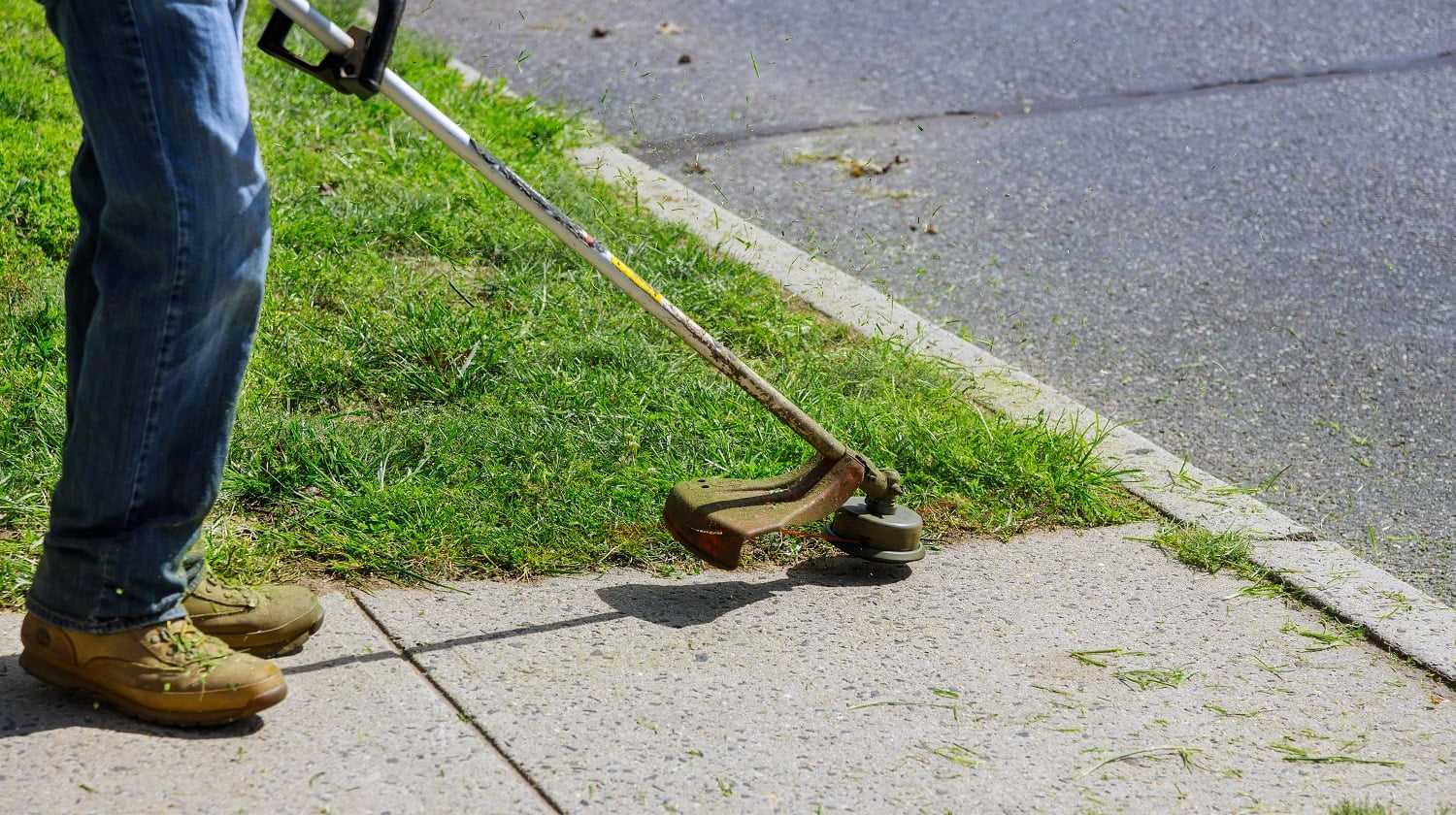 Verdict
With this, we come to the end of the review and we hope you have found it helpful.
The Worx GT3.0 multi-use tool is something you should seriously think about if you need multiple tools to maintain your garden. It will help you consolidate your trimming, mowing, and edging needs into a single tool.
Added to this, its advanced features and compact design help you achieve the best possible results while saving room in your garden shed. And the best part is that all these benefits come at an affordable price!
Sale
So, go ahead and try out this three-in-one tool. Let us know about your experience in the comments section. We'll be glad to know about it.
Till next time, Adios!
Related Articles
5 Best Self-propelled Lawn Mowers Right Now
The 5 Best Lawn Mowers for St Augustine Grass Right Now
3 Best Polymeric Sand Right Now | Buyer's Guide
5 Best Paver Sealers for a Wet Look of Epic Proportions in 2022
8 Best Dump Cart for Lawn Tractor & ATVs
4 Best Walk Behind Brush Cutter  
3 Best Yard Hydrant | Buyer's Guide and Reviews
5 Best Stick Edger | Buyer's Guide
7 Best Shoes for Cutting Grass Comfortably | Buyer's Guide
7 Best Lightweight Hedge Trimmer
13 Best Loppers Reviewed [+Buyer's Guide]