Wood is an extraordinarily material as it speaks of naturalness, coziness and warmth. Snow left us and now during spring it is time to prune our trees, to prepare them for an extraordinarily succesfull season, in the process you will remove twigs, branches maybe even logs that once sliced can be used to various diy projects. In the following article you`ll find elegantly beautiful wood slices crafts to consider after your next pruning session, cast a glance.
Beautiful Wood Slices Crafts
1. Use wooden slices as shelves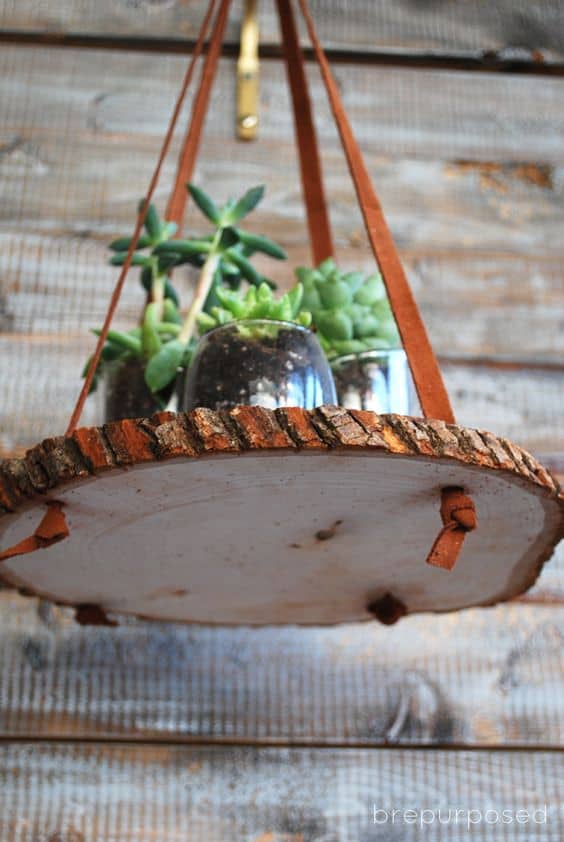 A really swift project that you will surely love, these can hold your flowers, they can display your collection or even act as a floating nightstand in your bedroom.
via hometalk.com
2. Create Wood Slices Ornaments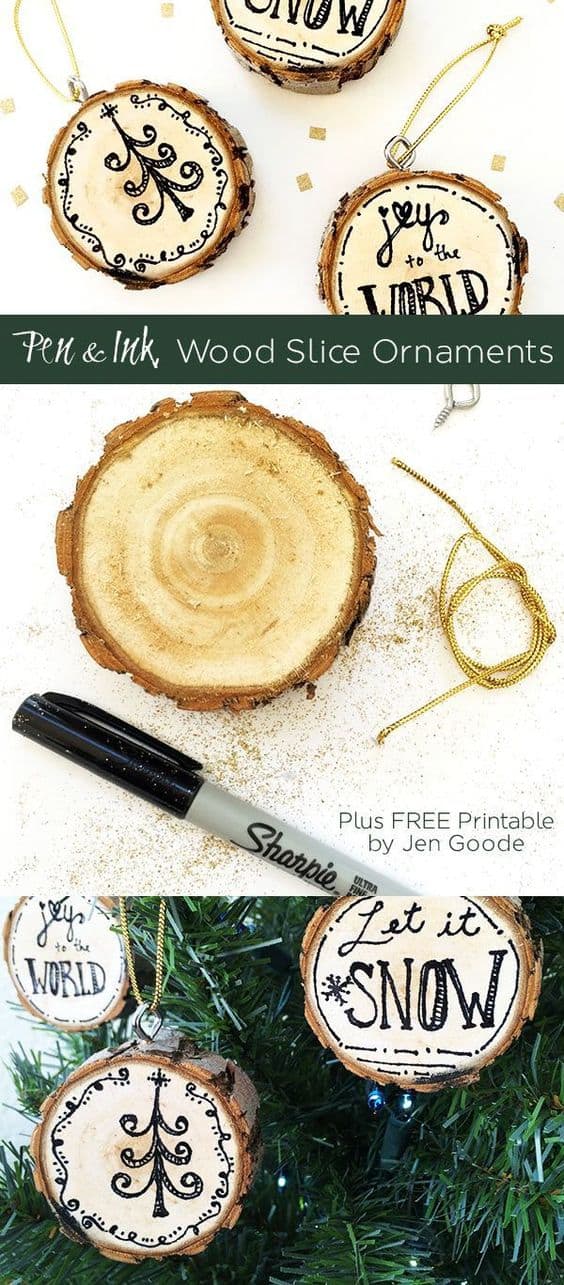 One ink pen or a sharpie can help you a great deal in the simple craft above, sensible, highly personal the tree ornaments will surely be used for years and years.
3. Simple Sliced Wood baby mobile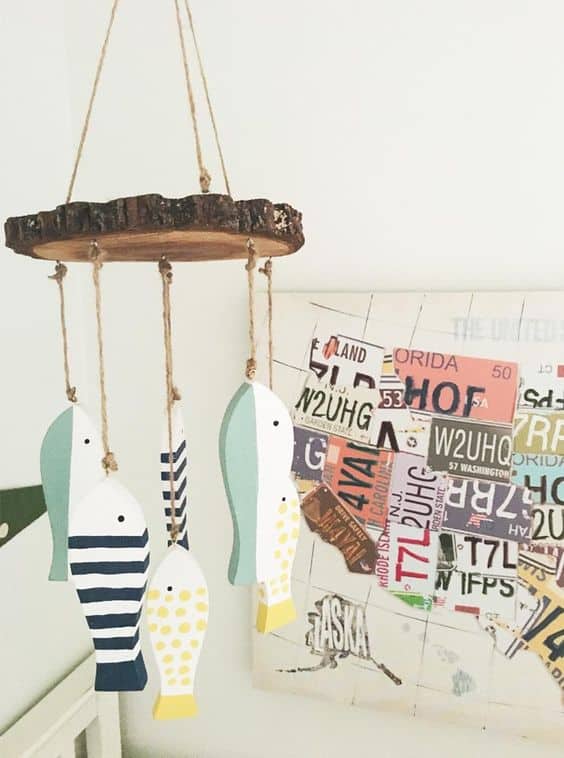 A simple wood slice can hold various iconic elements, here the fish silhouettes have been shaped in wood too and the pastel colors are offering them a really extraordinary finish, you can also use something like the Silhouette Cameo or other cutting machines along with the best heat transfer vinyls to obtain the result without painting.
4. DIY Wood Slice Owl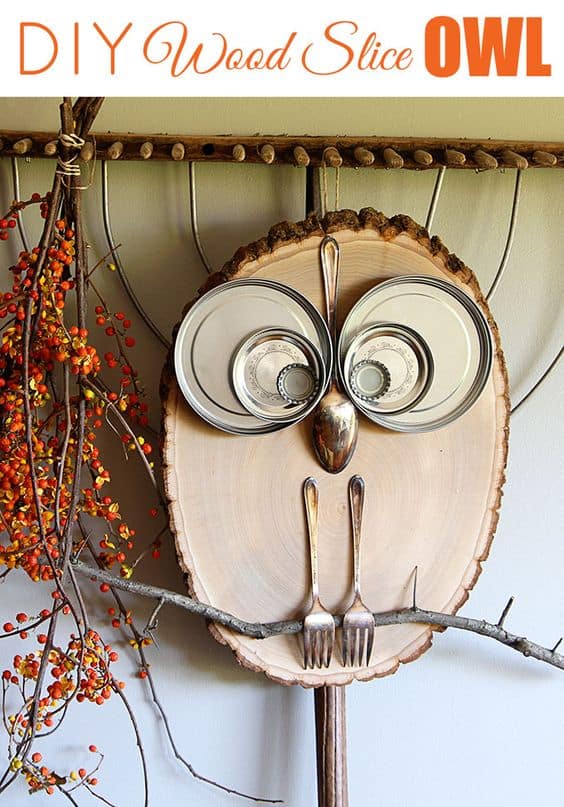 A craft that speaks of re-purposing and can become an extraordinarily educative lesson for children of any age.
5. Strong and Courageous with color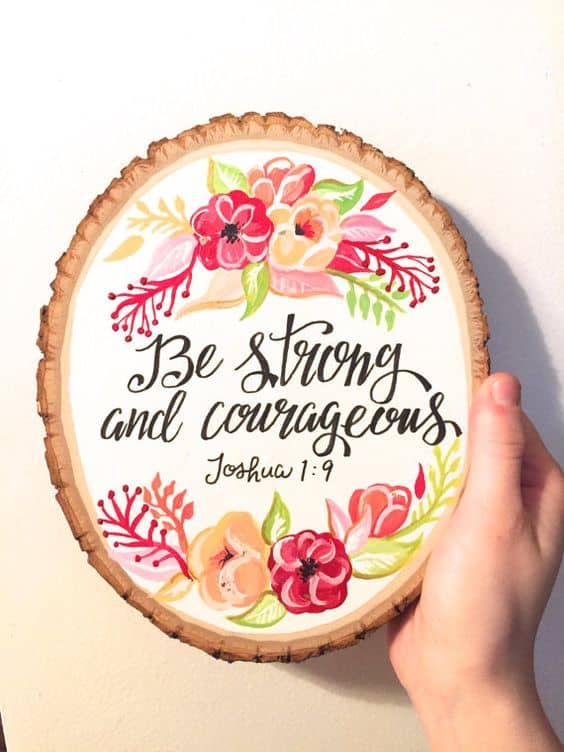 Paint your favorite quotes and use them to emphasize your state of happiness, the exemplary piece above can await one in the hallway everyday.
via etsy
6. HOme Sweet Home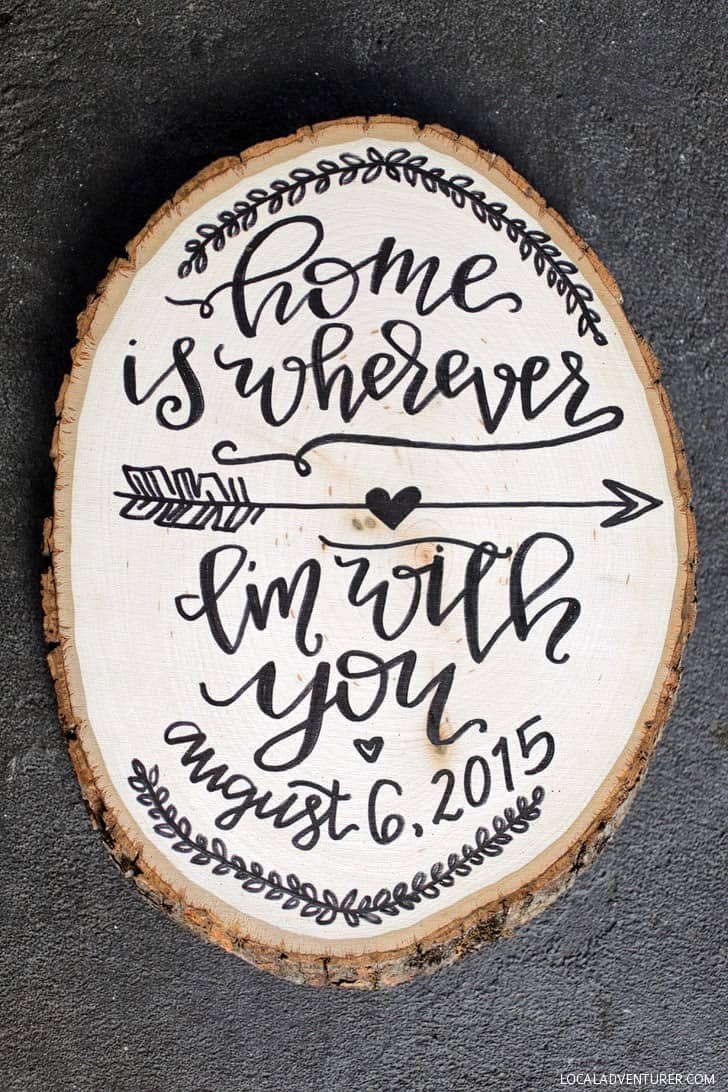 Offer your home an exemplary design element, crafted with love.
7. Encourage and Build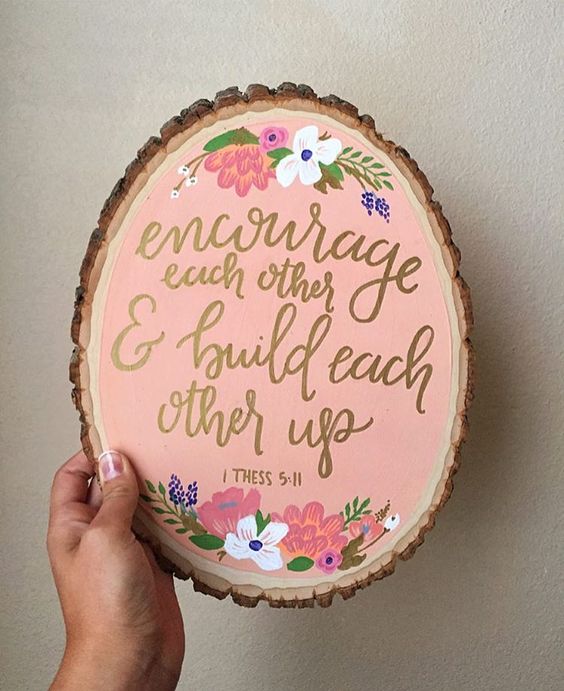 via instagram
8. DIY Botanical Wood Slices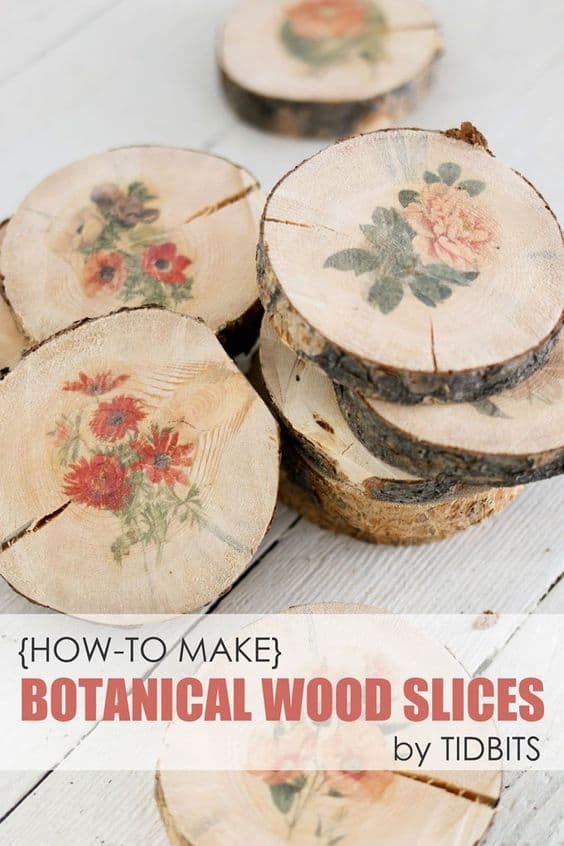 Based on the simple procedure of wax paper photo transfer exemplified in the tutorial below one could create absolutely anything.
9. Shape one`s Heart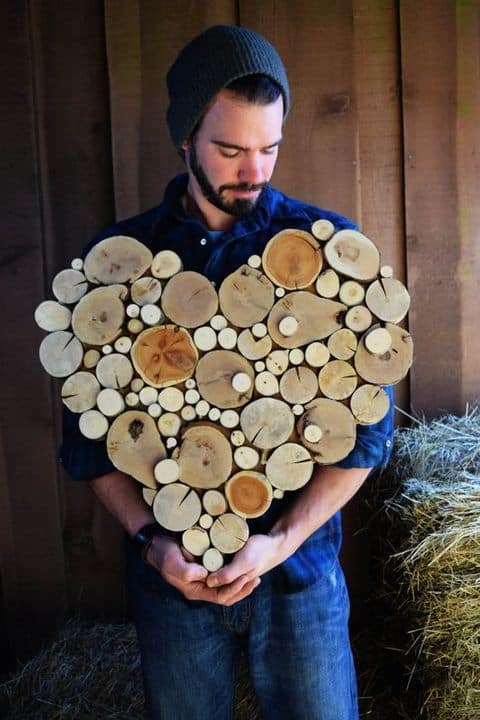 via Pinterest
10. Create Wood slices Table Runners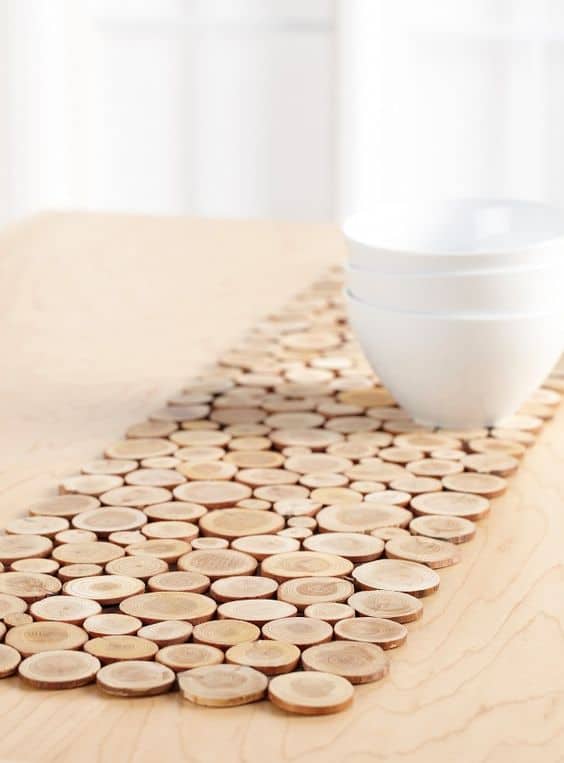 via simons.ca
11. Shape Christmas Decor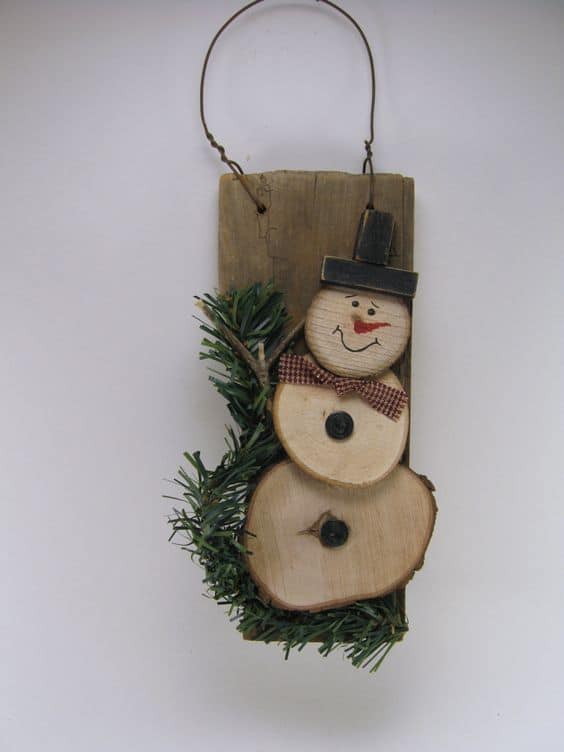 via etsy
12. Realize DIY Wood Photo Transfers

One of the most appreciated wood slice crafts is the photo transfer, it can be easily realized with wax paper and it is often an extraordinary surprise.
13. Create Custom Wood wreaths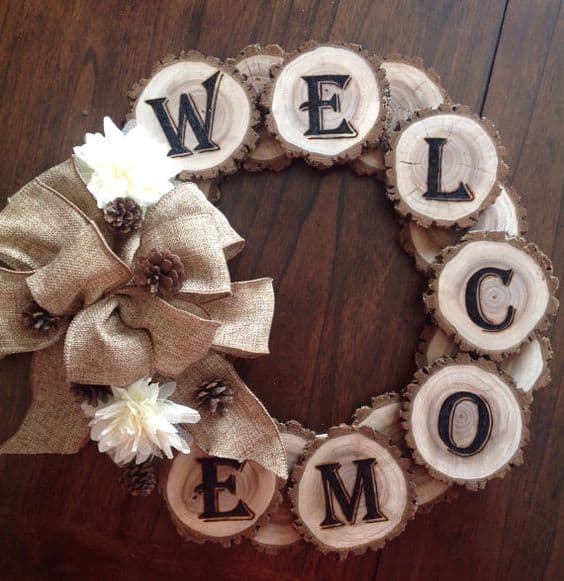 via etsy.com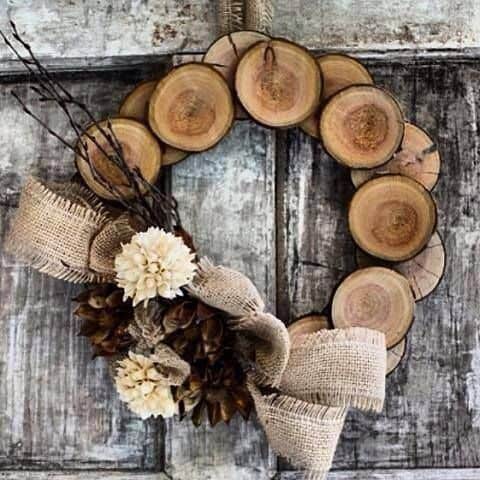 via findinghomeonline.com
14. DIY Wood Slices Hanging Planter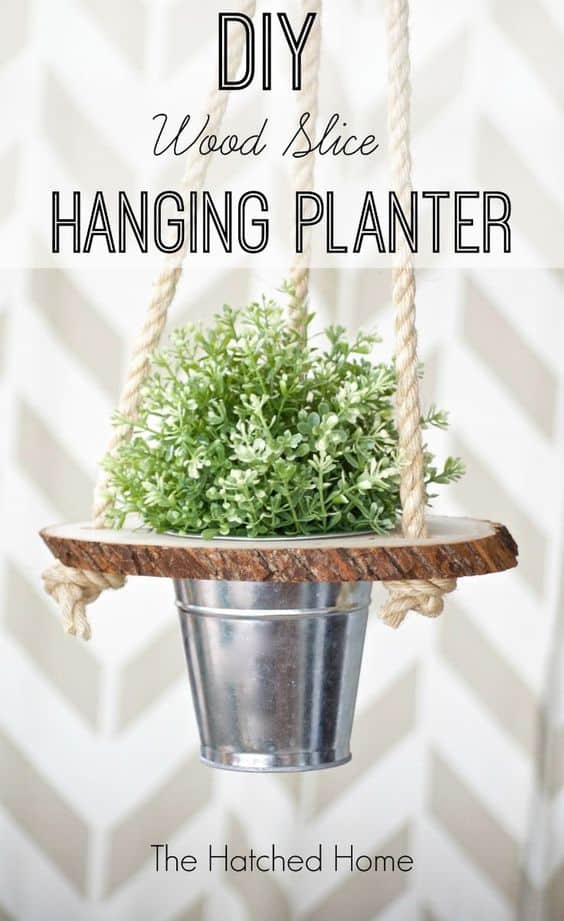 Start crafting, nestle your greenery in style !
via thehatchedhome
15. Petite Tic Tac Toe Board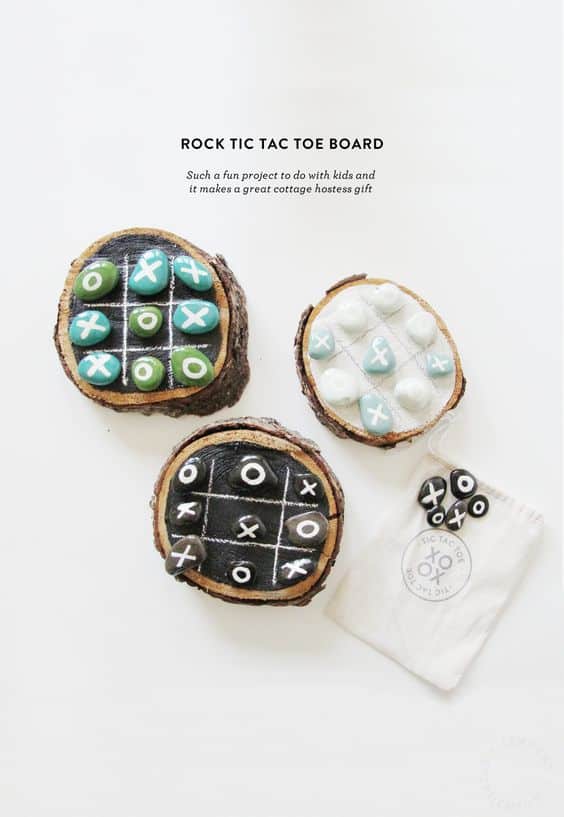 One of the most extraordinary housewarming DIY gifts that one could offer, a splendid swift craft to be appreciated by children and adults alike.
16. DIY wood Slices Mirror 

A simple solution that can change a great deal.
via thatsmyletter.blogspot.com
17. Splendid Engraved Christmas Tree Ornaments 

An engraver or a pen can help you deal the unique snowflake that will make your Christmas decor.
via designmom.com
18. Shape Garden Decorations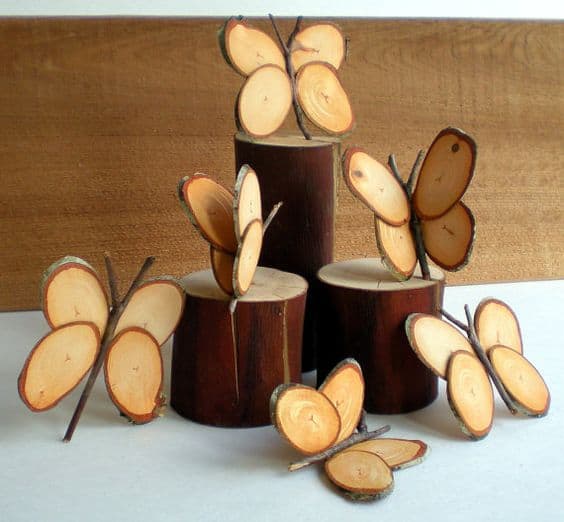 Wooden butterflies can be nestled in your garden as a punctual decoration, a beautiful surprise, feel free to color them with your little ones.
via esty
19. Wood Slices Christmas Garlands
Create a simple garland out of slices of wood, paint or engrave the letters or simply color the inner circles for a colorful one.
via overtheedgedesign.wordpress.com
20. Wooden Wedding Name holders
A really chic, elegant solution with little to no costs that speaks of simplicity and purity.
21. Simple slices of Wall art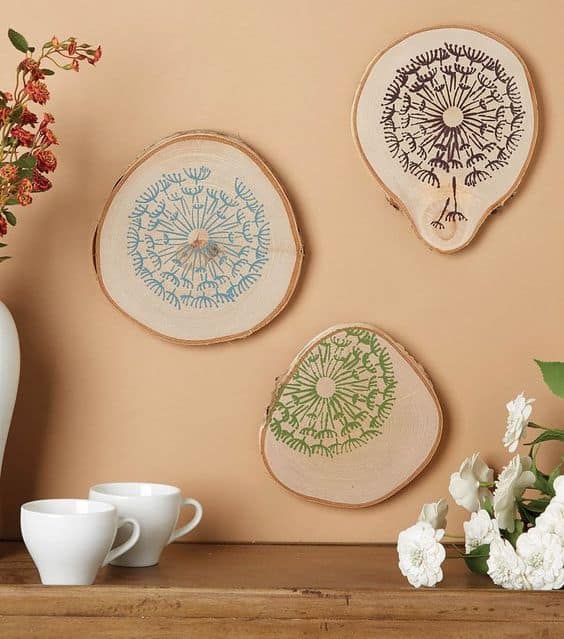 Use a couple of slices to create a pack of wall art, here the dandelion simply drawn in three colors is extraordinary graphic and sensible, the scale helps and the amount of details helps the overall ensemble.
via joann.com
The collection above is nothing short of extraordinary, the coziness and warmth encapsulated by the slices of wood paired with the amount of sensibility and elegance infused by the creation act is remarkable. How do you see the crafts above? We would love to hear from you in the comment section below.