Winter is fun till splitting logs for the fireplace makes your back cry for help!
That's why, a lot of homeowners have opted to buy a log splitter for regular residential use. But there's one problem, most of them don't come cheap.  And if you're a first-timer, it may be even more challenging to get the right model according to your needs.
So, what can you do? It's rather simple – rent a log splitter! That way, you have a first-hand experience without spending a lot of money. And if you don't split logs regularly, that's all the more reason to rent one. Once you're comfortable with the operation, decide if you'd buy one.
On that note, we've listed down the top 13 places to rent a log splitter from. So, let's begin!
Places To Rent A Log Splitter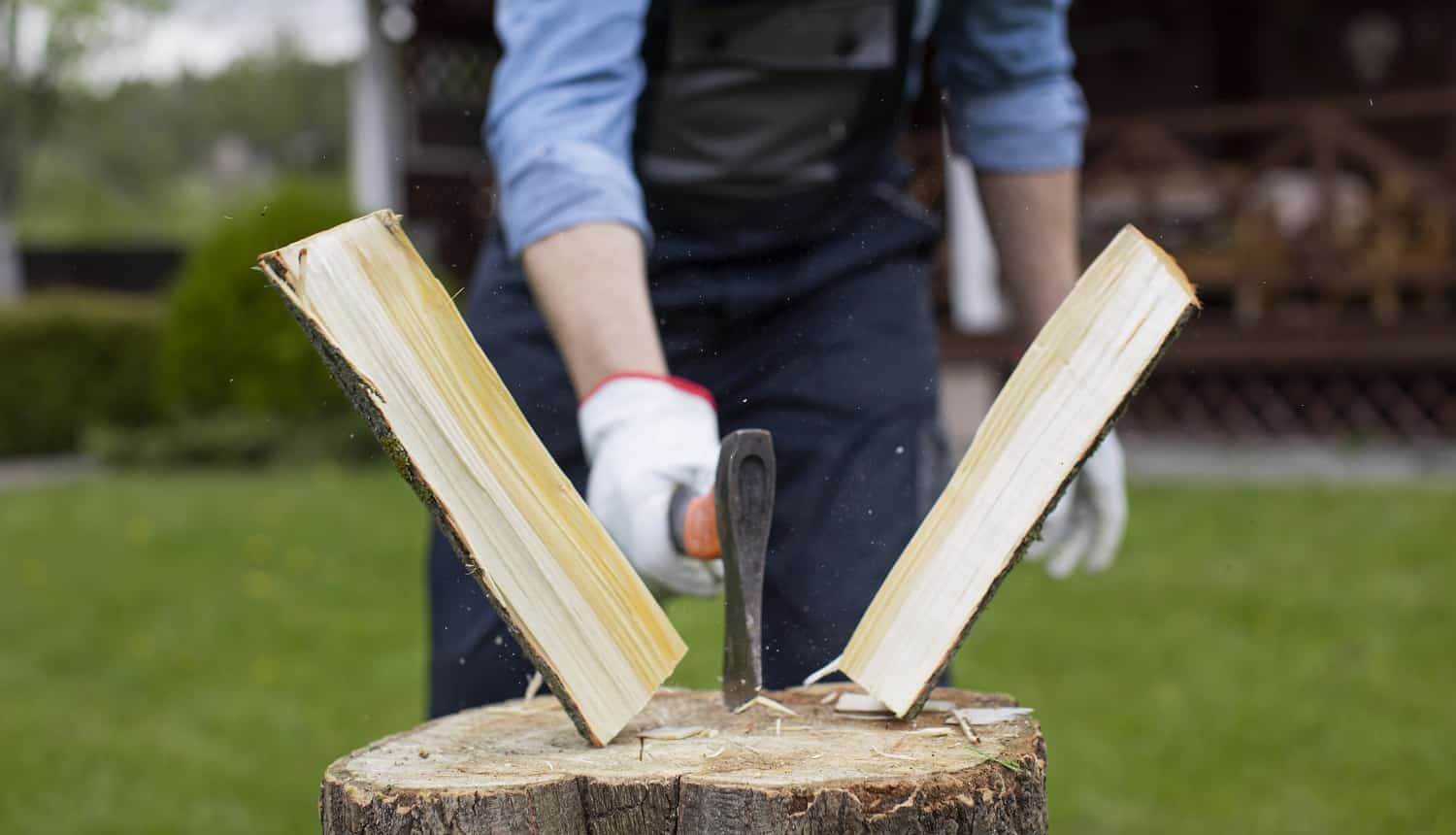 Home Depot
Numero uno on our list is Home Depot. It boasts of a professional-grade and well-stocked inventory that has a solution for almost all your equipment requirements, be it for indoor or outdoor use. We love the log splitter that's powered by a Subaru EX27 engine and has a 14-seconds cycle time.
Just specify your location, and you will have the details regarding their nearby stores (from over 1,200 stores) and competitive prices. However, you may need to pay a deposit fee upfront. What's more, you might also avail same day pickup. Home Depot offers its rental services to users above 18 years of age, so ensure that you carry a valid ID card to the store.
Rental HQ
Although not a rental service per se, Rental HQ is a director-based intuitive website connecting users to rental companies. In this case, you need to enter the equipment you're looking for and the desired location, after which it will fetch information about nearby rental stores. Select the most convenient option from their exhaustive drop-down list.
Additionally, the website houses articles on various DIY projects, and how-to-use guides for first-time users. So, that's a bonus!
Sunbelt Rentals
A South Carolina based company, Sunbelt Rentals is a subsidiary of the Ashtead Group and America's second-largest rental service. With more than 700 locations, it offers both pickup and delivery services.
We tried our hands on the 26-ton log splitter with 14 seconds cycle time that's powered by a robust 270cc Honda GX engine. Besides, it has multiple noteworthy features like steel fenders and E to Z lift hinge.
Apart from log splitters, you will also find a host of other equipment for residential, DIY, commercial, and industrial purposes. They also have a 24×7 emergency delivery system consisting of vehicles, dispatchers, and mechanics, who are available on call. The three decade long years of operation is a testimony of their quality service.
Herc Rentals
Keeping client convenience in mind, Herc Rentals offers daily, weekly and monthly rates for their log splitter. The website features a Barreto 920LS 25-inch log splitter that runs on an 8.7 hp gasoline engine. Beyond that, torsion axle suspension reduces bounce, enhances tracking, and improves the low-towing ability of the unit.
While the rubber bump stop shields the splitter during transition from vertical to horizontal, the two-handed control system takes care of accessibility. And with the cushioned log cradle and spring-loaded cleaning wedge, safety is hardly an issue. It's the ideal choice for landscaping or tree removal; just enter the location for specific price quotes.
United Rentals
If you're looking for a hydraulic splitter fuelled by gas without spending a ton of money, then United Rentals will come to the rescue. The website houses a heavy duty hydraulic splitter, and you can specify the period for which you need it. Not only that, but it also allows you to set the quantity.
That said, the price will depend on the location, and if its location is not serviceable, they advise you to get in touch with their customer service via call.
A Tool Shed Equipment Rentals
A Tool Shed Equipment has a 20-ton vertical log splitter that's powered by a Honda 8.7hp GX270 engine and has a 20-seconds long cycle time. Moreover, you can rent the unit on an hourly, daily, weekly, or monthly basis without paying any sales charge. Depending on the location, prices usually start from $30 per hour and go up to $1,050 for a month.
You may also opt for an equipment protection plan that has separate charges. Plus, the monthly rates are levied for a minimum of 28 days or a maximum of 160 hours.
Koopman Lumber
Similar to Rental HQ, Koopman Lumber is a directory-based service that matches users with rental services for various locations across the country. They generally provide information about three main models, namely; the Cadet LS25, Cub Cadet LS27, and Oregon 22-Ton. Each of them is sturdy and offers plenty of power for regular residential wood splitting, be it for a fireplace or renovation purposes.
Simplex Equipment Rental
Simplex is a Quebec based family business in operation since 1907. It provides a Wallenstein 24-inch gasoline-powered log splitter that has both horizontal and vertical orientation. Their web prices include daily, weekly and monthly categories. Besides, a 7.9% waiver fee is applicable upon placing the order, and special weekend rates may be available on request.
Rent Equip
As we near the end of the list, Rent Equip finds a deserving mention. It has a 700 ton, 270cc Honda engine, and hydraulic system operated heavy duty wood splitter with 12-seconds cycle time. Unfortunately, we couldn't find a lot of details about the rates, but you should be able to get it for at least 24 hours.
Handy Rents
True to its brand name, this rental service rents out equipment and full-line tools for your different needs. The log splitter on offer is again a 700 ton, 12-seconds cycle time, and 270cc Honda GX powered model. You can rent it on an hourly, weekly, or monthly basis, but you must have it for a minimum of 4 hours ($64). The monthly prices can reach up to $834.
An exciting thing about this site is the rental reward program, which gives you a 3% discount upon every order. You can accumulate the points and use them within 6 months. Furthermore, new users are automatically enrolled in this program!
Battlefield Equipment Rentals
Despite being a Canada-based service, Battlefield Equipment Rentals provide their services in different parts of America. It comprises a directory that can be used to locate log splitter rental services in your location. Moreover, the prices depend on the location and period of use, be it daily, weekly, or monthly requirement.
Rental Village
Rental village offers pocket-friendly prices for those looking to rent log splitters for a few hours as the rate starts from about $45 per hour. However, for monthly requirements, the prices may shoot up to $1,080.
Complete Rent-Alls Orillia
Depending on how long you need to use it, this rental service provides a 20-ton log splitter that can be rented for a few hours, days, or weeks. The prices will mostly depend on the period of use.
For instance, those who plan to rent it for four hours may have to shell out about $45. Similarly, the daily rates hover around $60, and the weekend rates may have to pay up to $90.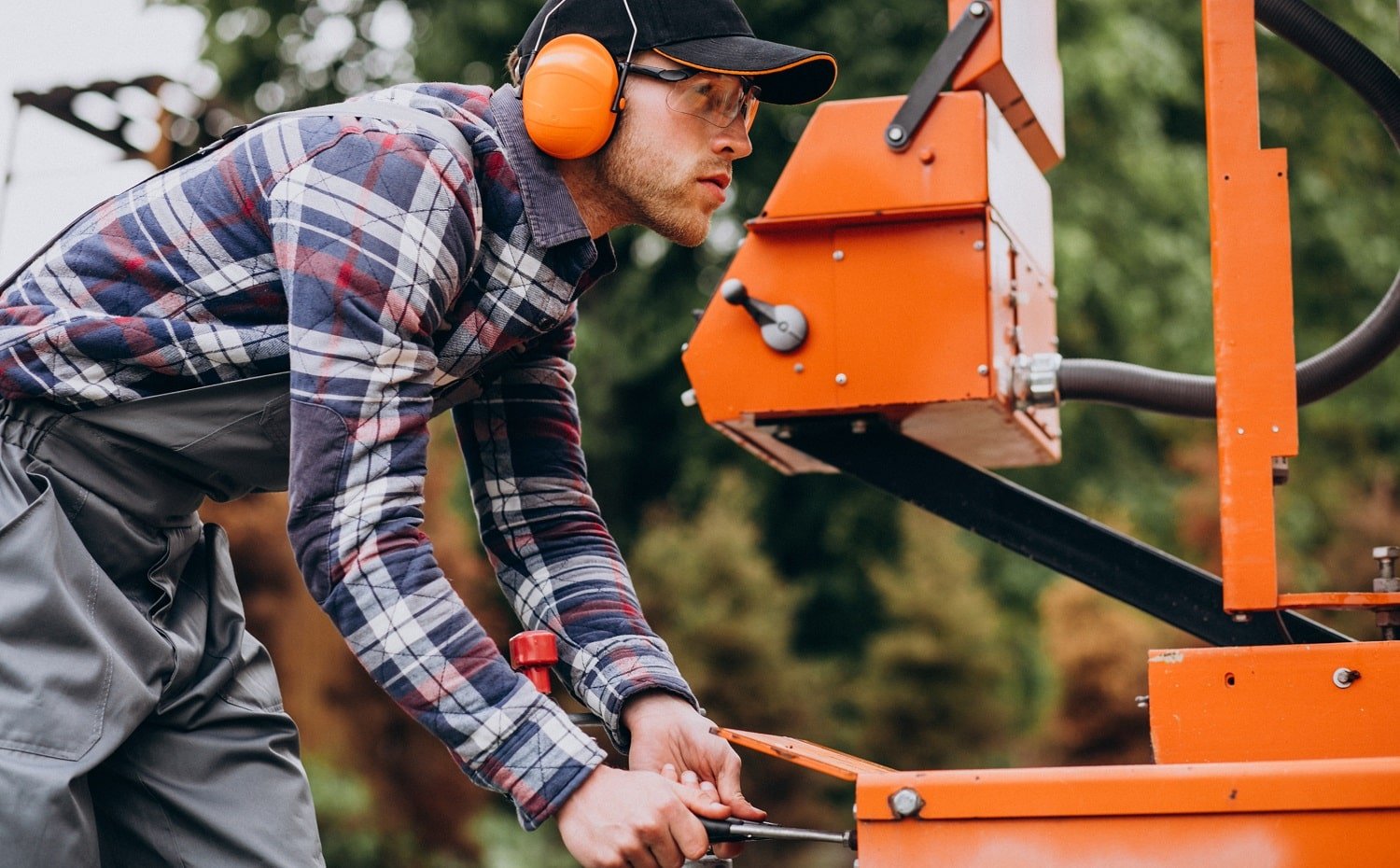 Final Words
So, there you have it – our top 13 recommendations for renting a log splitter.
Interestingly, most of our suggested services don't stop at log splitter renting. Not only do they offer a wide range of indoor and outdoor tools, but they may also provide tents, chairs, tables, etc., for outdoor events. So, go ahead and check them all!
With that, it's time for us to wrap up the guide. But before we do, allow us to stress two important factors. First, make it a point to carefully go through all the terms and conditions of use. The last thing you'd want is to pay extra money for any accidental damage.
Also, we'd suggest going for a service that has a quick and responsive customer service. You never when you may run into problems during operation, so it's better to have professional help easily accessible.
See you again!
Related Articles
6 Best Wood Stove Fans | Buyer's Guide
11 Best Rocket Stoves for Camping and Survival Enthusiasts
27 Insanely Cool DIY Rocket Stove Plans for Cooking With Wood
10 Best Heat Powered Wood Stove Fans 
11 Gas Stove Safety Tips Everyone Should Know
10 Best Small Pellet Stoves | RV & Tiny House Compatible
The 10 Most Efficient Wood Stoves For Home Heating