Interior decoration is very important not just for the beauty of the house but also for the mood of those living in it. A well-designed and coolly decorated room gives the owner a sense of satisfaction and confidence to host their friends and family. Fortunately, there are many décor options you can choose to meet your needs. 
For instance, you could mix paint colors on your walls to bring out whatever mood you want. Contrasting neutral colors also serves as one of the most effective decorations for your living room or any other space in your home. Another great option is the use of artwork. This is one of the most common décor ideas that have been around since time immemorial. 
You can either display your artwork without frames or decide to frame them. The latter is preferred by most people because of the benefits it brings. For one, it preserves your artwork and ensures that it remains clean and stunning for a lifetime. There's also a wide range of beautiful frames designed to enhance the beauty of your art piece. 
It's common, however, to find people displaying their artwork without frames. This option makes your drawings and pictures appear as natural as possible. So, how can you display your unframed art prints while enhancing your interior design? This article aims to discuss all the best ways of doing this in any of your rooms.
Read on to learn more!
Ways to Display Artwork Without Framing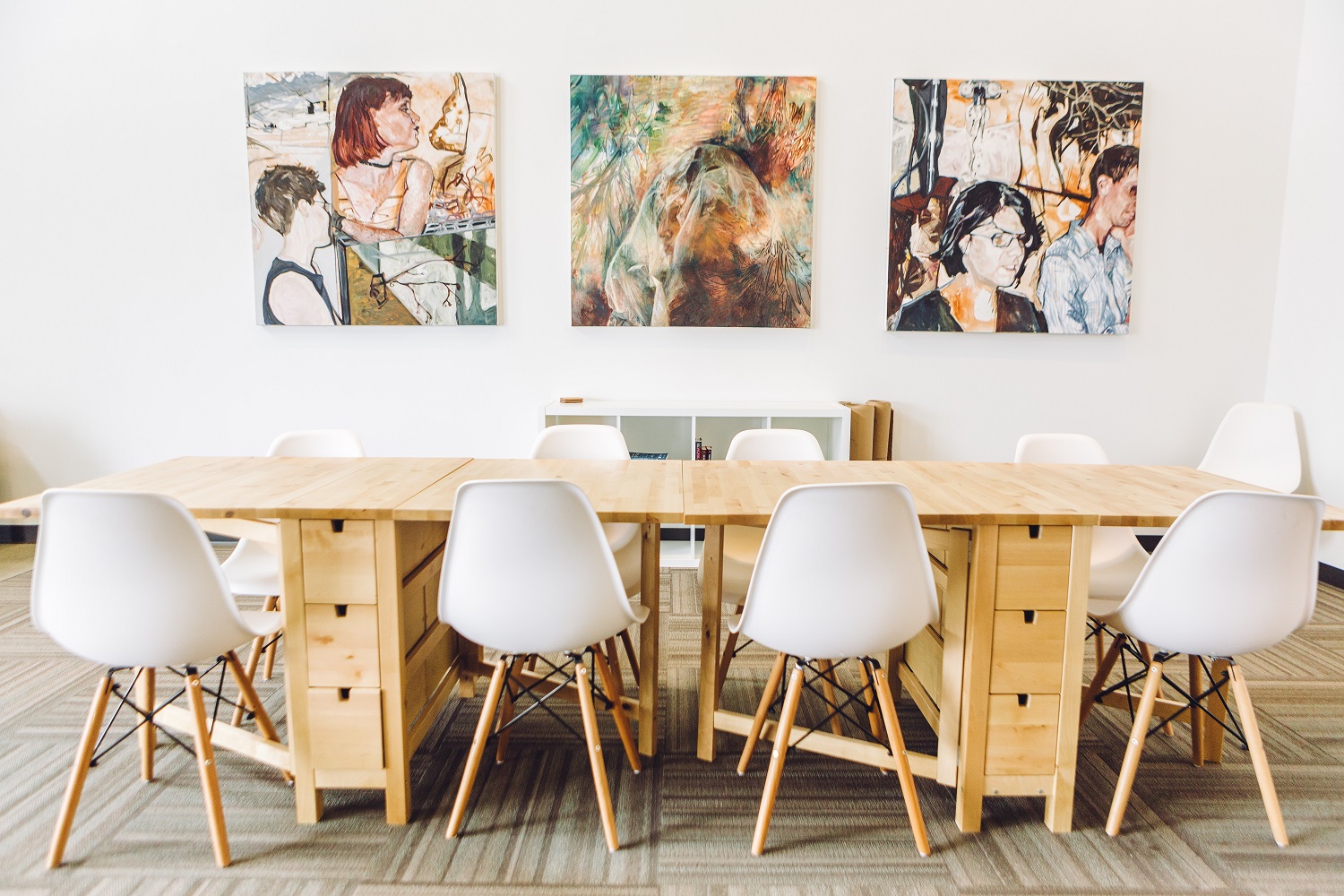 How to protect the unframed artwork
The primary purpose of frames is to protect your art against external conditions. For instance, UV rays, damaging humidity levels, and erratic temperatures are some of the factors that will reduce the lifespan of your artwork. So, what can you do to avoid such? 
First, make sure to keep all the unframed art prints away from direct sunlight. Doing so will prevent the UV rays from reaching your favorite pieces, which would have otherwise tampered with their durability. Dirt and dust are other culprits when it comes to an artwork's lifespan. Therefore, be sure to clean your hands before handling any print. While at it, it's recommended that you lightly dust the pieces regularly to avoid a build-up of unwanted particles.  
Another way to protect your unframed art is to finish it with a mat; this applies to framed art prints as well. Mats ensure that your pieces maintain their original shape and also prevent unnecessary scratches. They also give the art a border that helps highlight and accent your print.
Now that you know all essential precautions when it comes to unframed artwork, what display options do you have? Read on to learn more!
Ways to display unframed artwork
Shelves are among the most common options when it comes to hanging artwork, both framed and unframed. If you're constantly changing the house's setup and décor, this is the perfect option for you. For one, you won't have to pull things off the wall and install them in other sections of your rooms when making changes. 
Additionally, you can also use this idea to create a gallery wall if you like those kinds of art displays. This is the ideal option if you have a variety of art sizes. The best way to show off such prints is to mix the bigger and smaller sizes all on one shelf. This will create a unique feel in your room, which is everyone's dream.
There are various options when it comes to shelved artwork, too. For instance, you can use your bookshelves to display the prints. All you need to do is find a way to match the books and your art. Alternatively, you might want to try floating shelves. One of the main advantages of installing these features or ledges is the fact that they aren't bulky, like most wall cabinets.
Floating shelves are also strikingly different from what most people are used to seeing in most homes. As such, they'll attract a lot of eyeballs, making them ideal for your artwork. You would want something that attracts the attention of the guests to your artwork, and floating shelves can do a good job at that. 
You most likely have several skirt hangers left lying around after your spring-cleaning routine. Rather than throwing them away, you can put this old junk to good use. A skirt hanger is probably the last thing you can think of when it comes to displaying your artwork. However, this item can do a great job in your next décor project by adding a surprisingly sophisticated feature to your room's walls. 
So, how will you go about it? The beauty of art is that you don't have to complicate things for them to look beautiful. All you need are a few adhesive hooks and skirt hangers with tight clips that can hold your art prints. (2)
Once you have all the materials in place, install the adhesive hooks strategically on the wall. Make sure you leave enough allowance for both the skirt hangers and the respective artwork. To be on the safer side, measure the length and width of the hangers and the corresponding prints, and then transfer the exact measurements to the walls while leaving enough space between one piece and the other.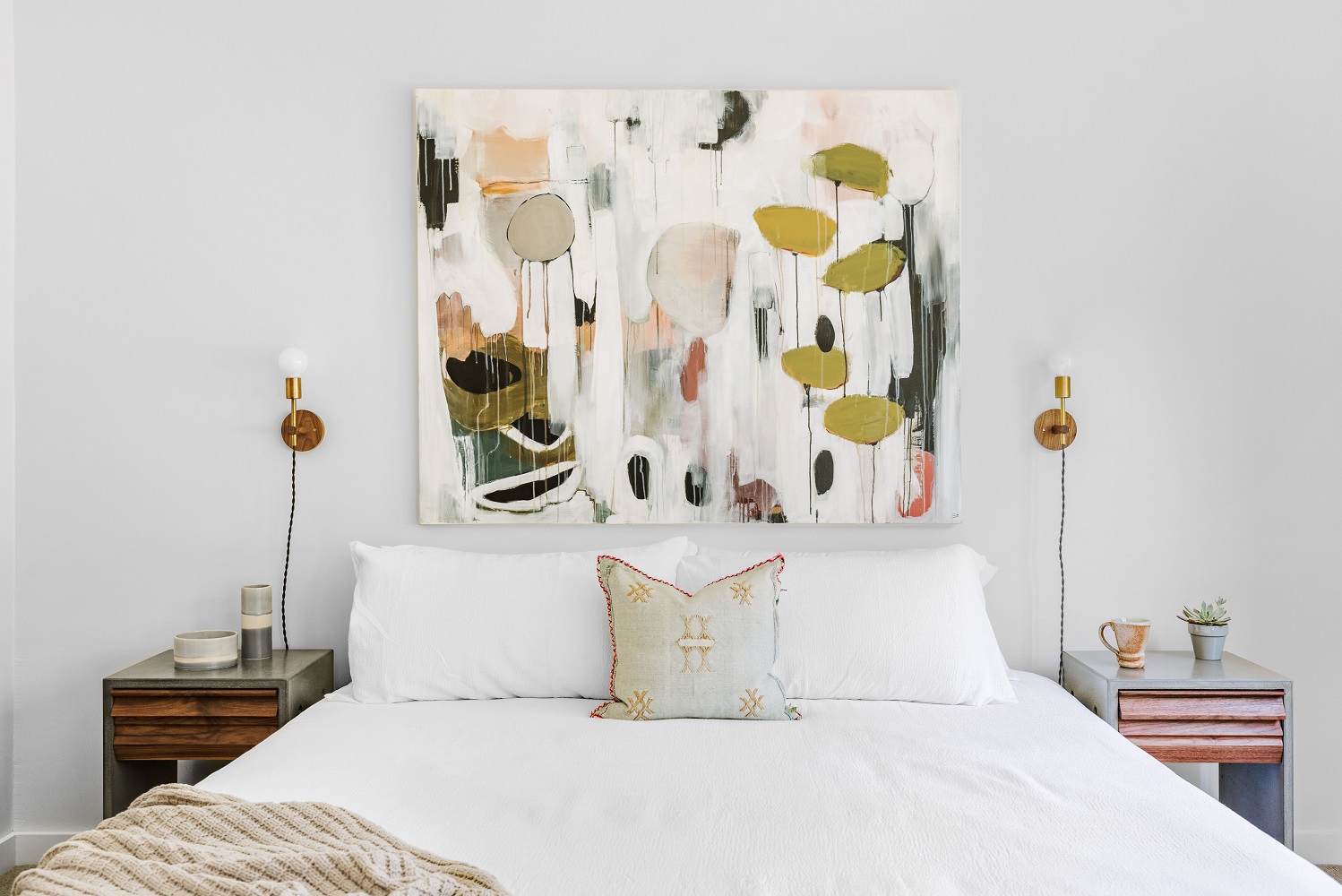 Still unsure about the best method to use in your DIY wall art project? Strings and clips could be your best bet. This is one of the oldest and most popular methods of hanging your art prints. Despite its simplicity, this technique is still one of the best when it comes to wall décor projects.
So, what's the best way to display your art using this method? Among the materials you'll need include nails or adhesive hooks, strings, and clips. Now you have two options: you either go with a vertical or horizontal rail depending on your preference.
Vertical picture rails use one vertical string to hold several pictures. All you need to do is have nails arranged horizontally on your wall and attach a string to each of them. You can then clip your art prints on these strings using any combination. 
The best thing about strings and clips is the fact that they're versatile. As such, they give you a lot of room to be creative with your wall décor. At the end of the day, you'll have a space full of bohemian vibes that'll leave your guests relaxed. 
If you opt for a horizontal picture rail, you'll need nails on either end of the wall. Install the nails or adhesive hooks in such a way that the strings will form a zigzag-like shape. Once everything is in place, the next step is to hang your unframed art using either pegs or any other type of clips that pleases you.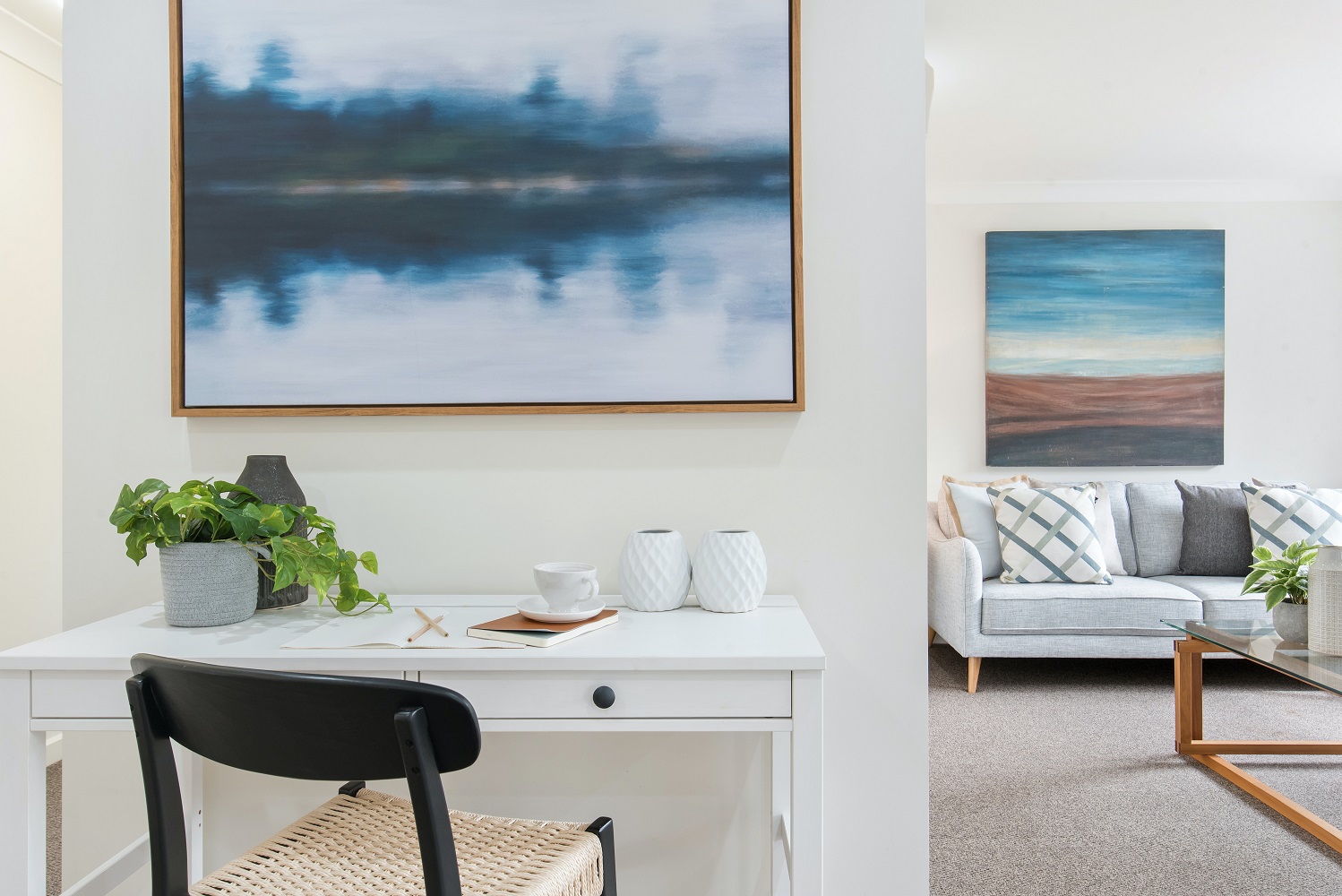 Clipboards, just like skirt hangers, aren't too popular in the world of wall decoration. Nonetheless, they can do a great job at creating a nice and unique atmosphere in your living room or bedroom. With a standard clipboard, there are many ways to display your artwork, but the most commonly used one is clipping. 
All you need to get started are clipboards, nails, and your art prints. Install the nails at strategic locations on the wall–be sure to consider the length and width of the walls in your calculations. You'll use these nails to hang your clipboards in any desirable order. Using an asymmetric arrangement is the best option because it creates a sense of vibrancy and brings out the much-needed contrast between your art pieces.
Before clipping the pictures, you can go a step further and paint these clipboards. Many people prefer painting the surface with black chalkboard paint and then spray the handles with silvery or gold colors. Remember to cover the rest of the clipboard's surface when spraying the handle.
This combination doesn't only look beautiful, but it also creates a perfect background for your artwork. Make sure, though, that you choose a color combination that best matches your walls. Once done, you can then clip the pictures on the clipboard and hang them on the wall. 
Washi tape is another superb option for anyone looking to hang unframed art in their homes. So, what is it, and how can you use this tool to enhance your wall décor? Washi tape is a decorative adhesive tape originating from Japan. It's more like an ordinary masking tape but with a wide range of unique decorative colors and patterns. 
This crafting essential is a product of Japanese shrubs, like hemp and Kozo. So, if you're into a sustainable lifestyle, this is the perfect option for you because it's made entirely from biodegradable materials. Another thing that makes washi tape special is the fact that it's renewable, durable, and waterproof.
Now that you already know about this amazing material, how will you use it with your unframed art? Simply tear off specific lengths of this tape that match your paper prints. Apply the washi tape around the edges of the unframed art to form a border-like structure. Now, secure your piece on the wall, and voila! You've made strides in your décor project.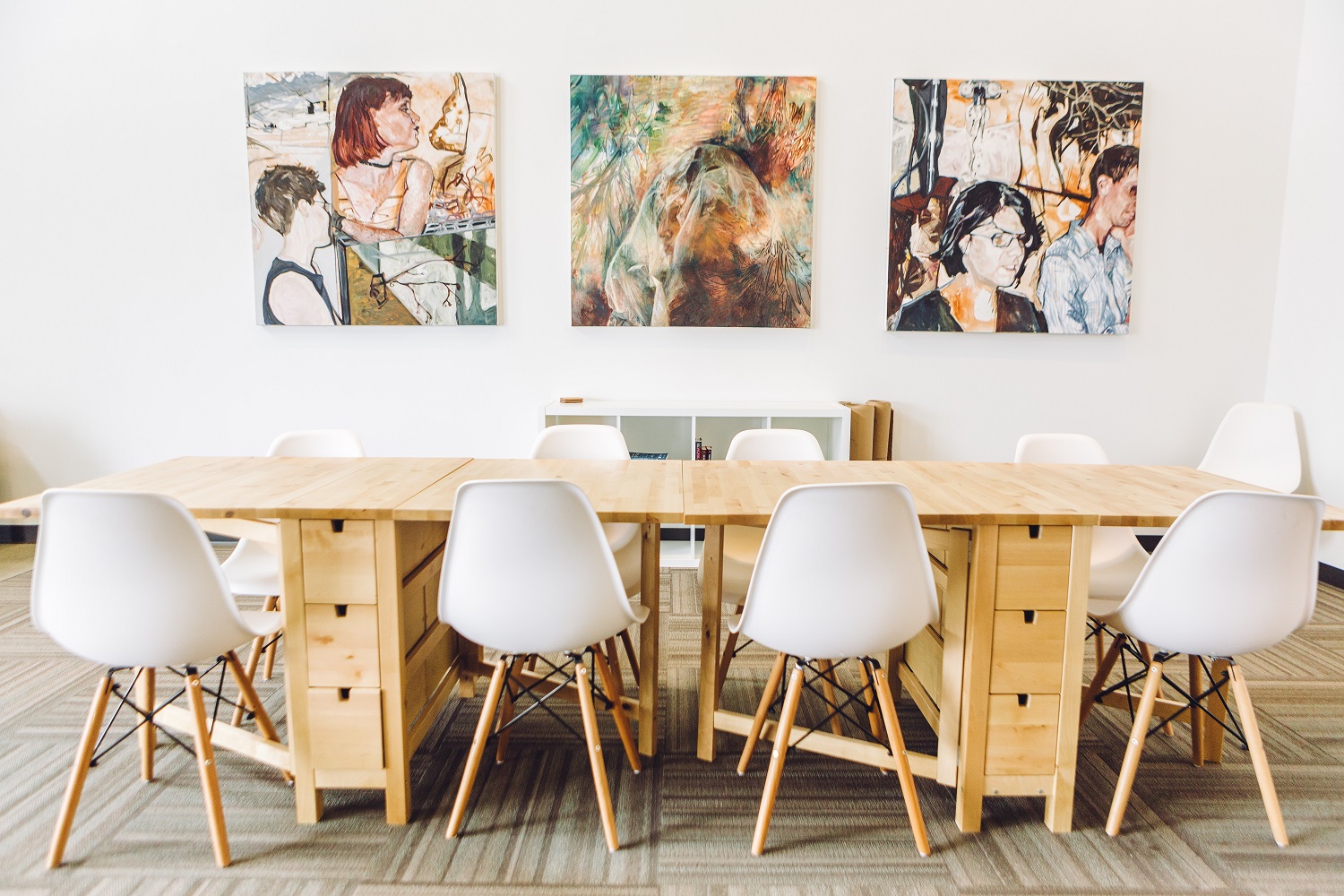 As mentioned earlier, there are many color pattern combinations in the market. Therefore, be sure to choose washi tape rolls that match your art prints. Don't be afraid to mix up a few colors here and there, provided you don't overdo it. 
Washi tape doesn't stick too much, which makes it ideal for almost every type of paper. However, if you're looking to hang some fancy art on your wall, this wouldn't be the best option. Instead, try using strings and clips or clipboards because they guarantee the safety of your prints. 
Why use art prints for your wall décor?
The world of home décor features many design options, all of which are aimed at satisfying various needs. But why should you choose art prints to brighten up your walls? 
Gives your room a focal point
Every room needs a focal point that attracts the guests' attention. A good piece of art draws people into the space and gives them an idea of what to expect. For instance, rather than having your TV as the focal point in your living room, you can put a few art prints on the wall to add a different and more natural feel to the space. 
However, you need to be careful when deciding on which pieces to use for this purpose. Size is one of the most important factors to keep in mind. If you select an art that's too small, it might struggle to make any significant impression in your room. On the other hand, one that's bigger than the desired size is likely to be a source of distraction. Therefore, be sure to get the balance right in your selection. 
Is your room looking a little boring and too neutral? Hanging art pieces, whether framed or unframed, on the walls can go a long way in brightening up the space. Using the right art selection for this purpose can give your home an instant lift with the extra vibrance.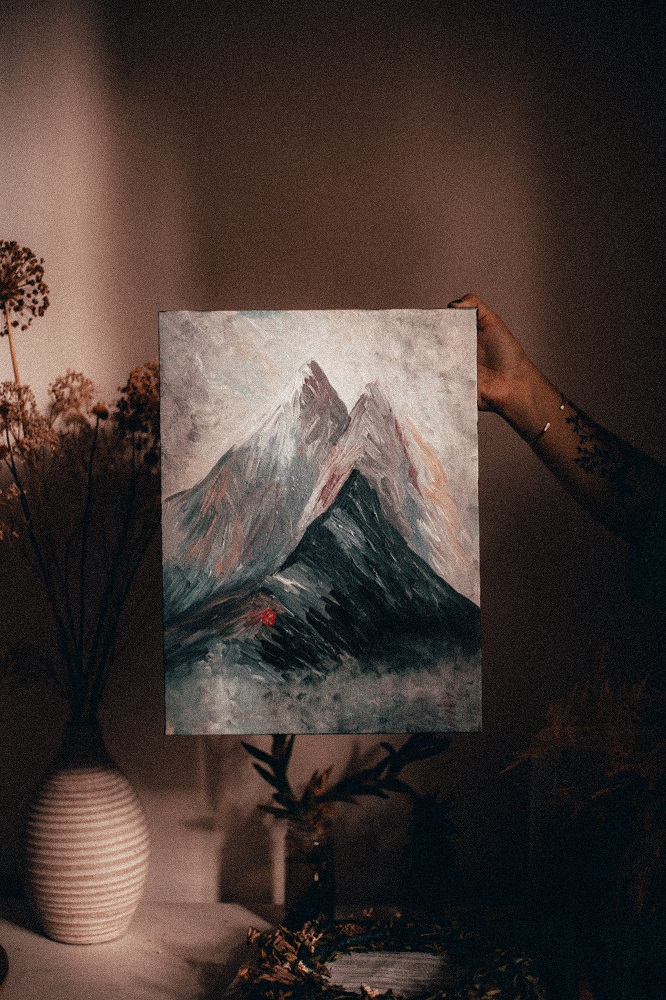 Conclusion
Artwork is one of the easiest ways you can use to brighten up your room. Without the right techniques, though, you might not be able to meet the desired standards, especially if you're looking to create something unique. The tips provided in our article will help you display your unframed pieces without messing with their quality. 
For instance, skirt hangers, clipboards, and photo shelves can give your room the vibrancy it needs. While at it, be sure to mix things up to avoid a monotonous and boring appearance in your rooms. If you choose to use washi tape, make sure you don't stick it to your fancy things because any wrong move can leave you frustrated. 
Related Articles
13 Websites With Copyright and Royalty Free Art
15 Best Canvas Printing Service Providers
What Size Nails Do You Need for Framing?
10 Best Printers for Giclee Prints & Archival Prints
The Best Websites to Get Your Art Framed Online
The Best Online Sources for Framing Art
15 Best Canvas Printing Services Today
111 Best, Fun and Cool Things to Draw