Have you had problems with sleeping because you are worried about burglary every night? We have a security system that will allow you to sleep like a baby!
Today safety and security have become crucial, especially if you have created a beautiful house for yourself. We know the amount of effort that goes into creating a living-space, and you would not want that to be disrupted!
To prevent any such event, Vivint is here to provide you with a state-of-the-art security system designed for modern and smart homes. It will take care of your house by constantly monitoring it and responding when needed.
It has become a popular choice among consumers today because of its efficiency and the level of personalization that is allowed. We will talk about it all in the following sections.
So, grab a cup of your favorite beverage and keep reading!
Vivint Home Security Review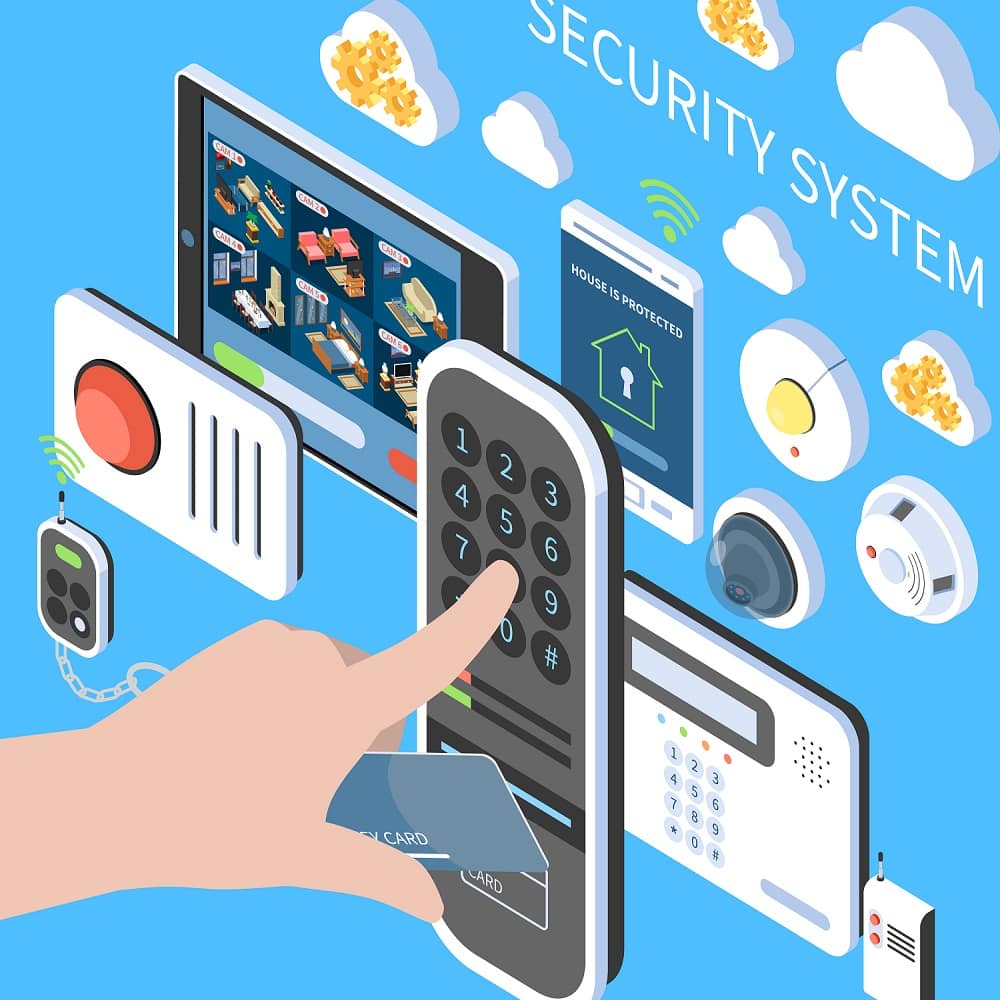 About The Brand
The company was established in 1997, and it had been called APX Alarm Security Solutions, Inc. There had been rebranding after this, and the Blackstone Group had then acquired it.
Vivint is known to provide complete security 24/7 without you having to lift a finger. It will continuously monitor your houses and have a speedy response time if there has been a break-in, or the alarm is turned on.
It will give you the option to monitor your own house with 3 devices, including the personal computer, which could be a laptop or a desktop. The other ones are your mobile phone and a touchscreen control panel installed in your homes.
Once you place an order from Vivint, they make it their responsibility to install all the components and take you through the installation process. They will also help you with understanding how to use each of their products.
The All-Encompassing App Access
The best part about Vivint's services is that they will provide you with app access even with the most basic of plans. It is available on both Play Store and App Store for Android and iOS users and can also be accessed from your PCs.
Doors And Windows
Easy access to all your doors and windows is provided by the company from the home screen itself. You will be able to see how many doors are locked/unlocked, and you can unlock or lock all of them with the press of a button.
Temperature Control
There is a taskbar at the bottom, which will allow you to check the temperature and turn on/off your air-conditioning or heating system. You can also personalize how the temperature will be set every day of the week and then let it change by itself.
Car Guard
Vivint has an amazing car monitoring technology that can be accessed by clicking on the Cars icon. You can then go on to see the fuel and battery levels as well as figure out route maps. The opening and closing of doors and motion detection around the car can be monitored, too, from here.
Camera Icon
The camera icon will allow you to view live videos from all your cameras. In case of theft, you can view previous clips too. You will also be able to see videos in case of any suspicious motion detected when you are out of the house.
There is also a settings option that will help you get notifications and configure the different controls and sensors. Remember that web access will not give you so many options as the mobile app. So, we would recommend downloading it immediately after booking the system.
Types Of Equipment Offered
Read on to know about all the equipment provided in the packages that Vivint offers.
Major Items
We will begin with the major types of equipment that are provided along with the pack. This includes
Vivint indoor and doorbell camera, which will provide you with a clear vision of the house wherever you are.

Thermostat to keep a check on the temperature.

Garage door controllers that will prevent break-ins and an alarm system which will be triggered in case of forced entry.

Outdoor cameras to keep a watch on the backyard and gates.

Door locks and deadbolts which will keep the home safe from intruders.
Sensors
The package also includes a set of sensors that will immediately alert the homeowner if suspicious activities are detected. This comprises of:
Water or flood sensor which will alert the members as soon as a specific water level is crossed.

Broken glass or any windowpane will immediately lead to the alarm being activated.

Temperature sensors detect a rise in temperature due to smoke or heat. This will be triggered in case of fires too.

Carbon monoxide levels in the air are detected and sent over to the system to warn homeowners.

Motion detectors to detect any kind of motion at night or when there is nobody in the house.

Entryway monitoring to record any movement or noises around your windows and doors.

Sensors to open and close garage doors.

Low temperature monitor to detect any sudden fall in temperature that will be informed through the app. This will help in alerting the owner about frozen pipes.
Controls
Good controls will always make it easier for you to monitor your houses better and keep it safe. This product features some easy-to-use controls that ensure that you can easily monitor and control the device. Here are some of the essential controls that you need to know about.
A two-way audio system will allow for an easy and immediate connection between you and the police.

Keyfob control will provide remote access to your system, and you can lock and unlock all doors with it. You can turn on the alarm or arm/disarm the entire system easily.

A panic button or a pendant will help you get in touch and is perfect for older adults who cannot walk or move about much.

A touchscreen panel that works intuitively and reads your command patterns. They will then program the system to work accordingly.
Add-ons
While most of the products come with a specific set of gadgets and security devices, there are special options you can add to the list. The company will allow you to create customized deals if you need something extra. Also, it will provide you with easy options, and you would not have to get out of bed to check around the house before retiring for the night. Here are some of the best options to add on.
The Home Automation system connects with Alexa, Google assistant, and Echo, to name a few.

Doorbells with video cameras which will allow you to see who's standing outside the door. This allows two-way audio, which will let you speak to anybody who is standing outside.

It has specialized sensors and detectors, which helps in tracking sounds and movement. This will also help you keep track of sudden rain showers.

Smart lighting and locking system which makes everything remote controlled and you can aim to be more energy efficient with this.

A 7-inch Sky 2.0 control panel that will provide a touchscreen with complete access to the system.
Vivint Home Automation
Lastly, we come to home automation and the process of turning your house into a complete smart home. We were very happy to see how the devices would sync with our home integration systems and how they would suggest changes.
The thermostat will recommend the right home temperature so as to be more energy efficient.

Garage doors will sense your movement and open and close automatically.

Ping camera comes with voice and night vision and will provide you with clear images, even in the dark.

You will be able to lock your houses from the bed itself with a smart lock.

Any guest/stranger coming to the house will be visible to you and you can be prepared with the help of doorbell cameras.

Then there is Phillips hue, which will sync with the system and provide you with smart lighting. This adds to the energy efficiency and reduces energy bills.
Why Buy This Product?
Vivint has a set of plans which offer different services based on the price that you are willing to pay. But no matter what you choose, they provide great value and are cost-effective for sure. Read on to know about its extensive bells and whistles.
There are 3 main packages offered by the company. Each is packed with certain benefits and are great deals to get. The basic one includes the Smart Protect plan, which comes in less than $30. This includes Skycontrol Panel, mobile app access, and a number of sensors for broken windows, flooding, smoke, and motion detection.
Next is the Smart Protect and Control package, which has all the benefits of its previous plan along with smart doors and a garage locking system. These are the added benefits, and they are priced less than $40 per month.
Lastly, the most advanced package includes the Smart Complete package. This has all the devices mentioned previously, along with video monitoring. You will also get an HD video doorbell with night vision and wide-angle lenses in a ping camera that is attached to it. And this package comes at less than $50 per month with extra installation charges.
While most security systems allow their customers to get access to their apps when you take a higher-priced plan, it is not the case here. Vivint will provide you with app access with its basic plan so that all of its customers can get the advantage of the app. The app helps in monitoring and better management of the equipment purchased.
Moving on, when it comes to ease of using the product, this ranks very high on the list. This is because the technology that has been used is very advanced and works diligently. If you have a basic knowledge about using your apps and gadgets well, handling this should not be a problem.
Most users have said they could easily sync the devices and connect with the Vivint ecosystem. If you have previous security devices, they can also be synced to this.
The customer support promises to help you out anytime you need them. You will find all the details on their Customer Service page, including relevant phone numbers, email addresses, and location.
Now since there are different representatives assigned to work in different parts of the country, customer satisfaction will vary according to the locations. Having said this, we should also mention that we found their service to be top-notch, and our queries were attended to immediately.
For common queries, you could also check their FAQ section before proceeding. They have mentioned all the common queries that people have and provided sufficient answers to them.
When you open the website, you will get a warning which says that the website collects cookies. This is done to enhance your experience and make the site more personalized. But you have the option of declining promotion and advertisement cookies.
Also, the site provides a 120-day warranty for all its products, and that includes looking into any issues with any of the parts.
They also have separate plans if you want to transfer to a new house. Since the equipment needs to be uninstalled and then reattached in the new place, they will charge a transfer fee. But the agreement remains undisturbed and in place. You can choose between a 42 or a 60 month period, and they will keep providing their service till then.
Additionally, when you buy the product, you can choose between paying the whole amount at one time or paying monthly in installments. This choice is beneficial and covers everybody's needs.
Easy Installation Process
Considering that Vivint is known to provide a very efficient security solution, it needs to be installed properly. The company takes it into account and charges an installation fee along with the product. Professional and skilled technicians would visit your house once you have purchased the system and then set up the cameras and other equipment.
We loved the service as they took the pain of explaining every little feature and detail and educated us about its complete process. Thanks to them, a lot of time was saved, which would otherwise be spent in installation and then understanding how to use the system.
Besides, Vivint does not have a set price for the installation. You will have to contact the nearest shop and ask them for the price. This may vary depending on your house setting and the kind of work that needs to be done. Some houses have complex structures, and hence it costs more to install the system and vice versa.
There are a number of cams available for you to choose from. We found options for both indoors and outdoors. The cameras are designed to be invisible to the wandering eye and hence look unassuming. They are also pretty sleek and fit well with any kind of wall behind it.
Another great advantage of this camera is that it can save live-streaming footage to its cloud storage, and you can save it for any issues later on. The company also keeps a record of your videos for 14 days in case you face any problems and need to revisit the recording.
Further, the video feed can be viewed from your cell phones wherever in the world you are. If you have a strong internet connection, everything happening in and around the house will be visible to you.
Syncs With Smart Home Devices
This system syncs with smart home integration systems like Echo and Alexa. You will have to connect them, and then through voice recognition software, everything can be controlled around the house just with your voice. This includes locking the doors, switching on/off the alarm, and dimming or brightening lights indoors and outdoors.
Wireless And Constant Monitoring
Every equipment is wireless and is connected to your mobile phones. A cellular network is used to keep the system secure and to avoid wires and cords. These look clumsy and also make your devices very visible. But thanks to the advancement of technology, the company has completely shifted to being wireless.
What Could've Been Better?
Although we are very impressed with the system, it does call for a long term contract. You will have to sign up for a minimum of 5 years, and this could be problematic for people with transferable jobs.
You will have to ensure that you continue to stay in the same location and keep Vivint as the security service provider if you don't want to pay more. Now Vivint has proven its worth for sure, but the only thing that is not being given is the choice to sign out. Also, you could shift the service to a new location, but then you will have to pay a hefty amount.
This is because professionals are needed to detach and re-install the products, and you cannot do it yourself. It is pretty expensive, and you will have to consider this amount in your budget too. We wished that the service could have been priced less to make it more affordable for everybody. This includes the initial installation charge as well as the transfer and reinstallation costs that will have to be paid if you are shifting.

Pros
Intuitive touchscreen which helps monitor every detail

Large range of sensors which detects motion, temperature, and smoke

Syncs with home integration systems

Offers customized plans for your needs

Completely wireless
Cons
Professional installation needed

Minimum 5-year contract

FAQs
Now that we have discussed the features and qualities, you must already have a clear idea about what is being offered. There are different packages to choose from, and you are always free to personalize.
However, before we end this guide, we have listed down the frequently asked questions regarding the security system. This should prove to be useful in answering any other queries that you may have.
Can The System Be Hacked?
In today's age, every system can be hacked if the hacker is skilled enough. But Vivint works very efficiently in trying to keep their systems protected. You will usually need to connect to a cellular device to get it to function.
If it is connected to your wifi at home, make sure that the wifi is not hacked to keep the security system safe. Also, make sure that your passwords are well protected and do not fall into the wrong hands.
Can The Contract Be Broken In The Middle?
Vivint makes it clear in the beginning that the contact cannot be breached. However, if you are moving away or are enrolled in the army, they will make an exception and provide a break.
In other cases, they will generally want you to pay the whole amount even if you want to sever the contract early. Now, this is preventable if you pay the whole amount and buy the product yourself instead of settling for monthly payments.
Does Vivint Qualify To Be A Good Security System?
Yes, according to customer reviews and our own experience, we found this to be a very efficient system. It not only takes care of security but makes it easier for us with its smart integration and wireless devices. You can control everything from the living room or your bedroom without moving an inch.
Can One Opt For Self-monitoring?
No, with Vivint's security system, professionals will monitor every moment to give you complete safety. If you want to self-monitor, you will have to shift to other systems as this one does not provide this facility. But as a personal opinion, we will tell you that this is safer. There is a team waiting to take action if the alarm goes off.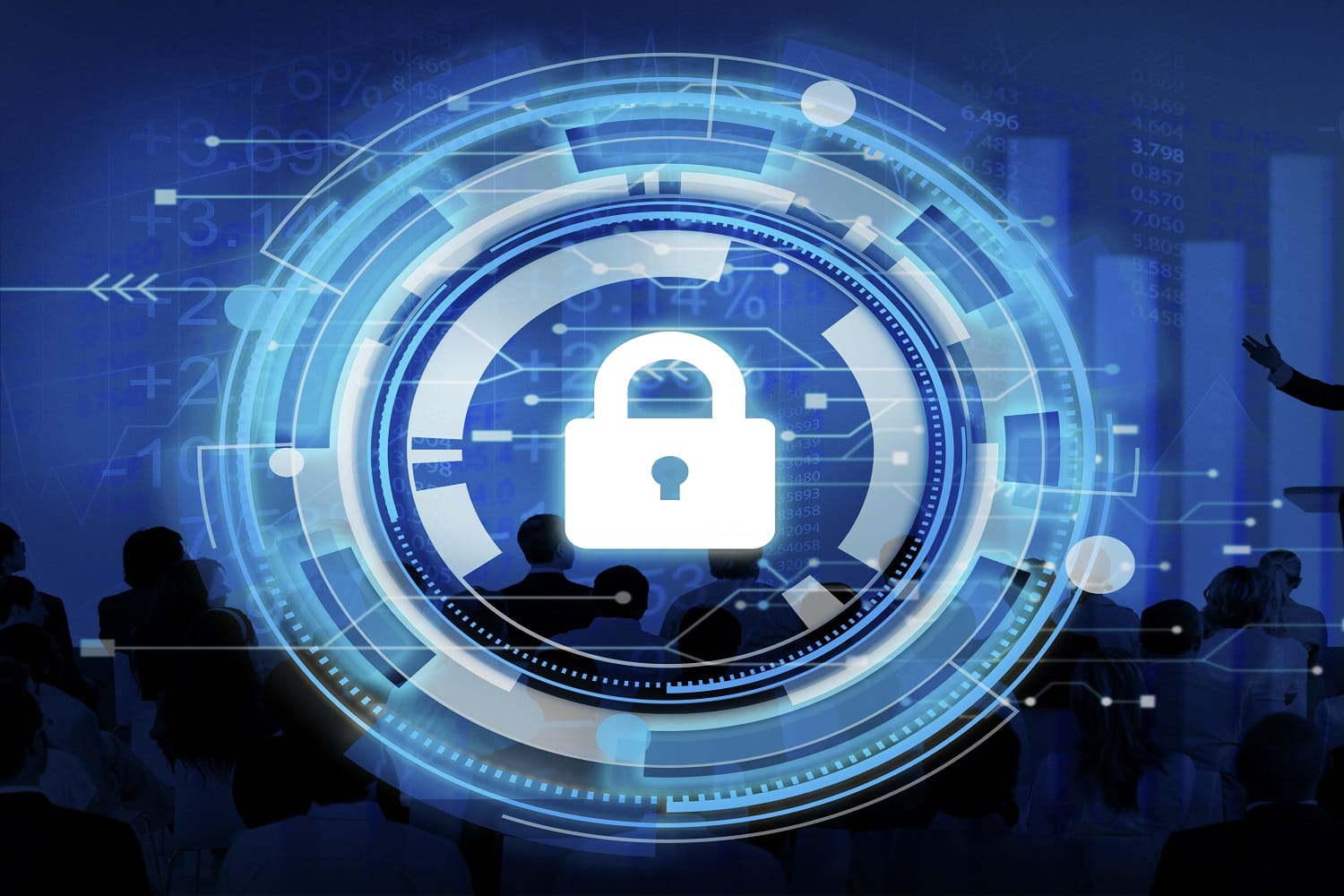 Verdict
Many consumers are choosing Vivint Home Security over other systems today because of the safety that it guarantees. Its attributes and controls stand out from among the rest, and although priced high, people believe that it is worth it. After all, one would not want to risk their safety with an inferior system.
With this, we come to the end of this comprehensive guide. We hope you will be able to make an informed decision while purchasing a good security system for the house. Let us know if you have any further queries in the comments section below.
Until next time!
Related Articles
12 Best Night Owl Security Cameras Review
Learn Where to Place Home Security Cameras
Piper Home Security System Review | It Does It All?
Lifeshield Home Security Review | Is It Perfect?
Guardian Protection Home Security Review | Explaining It All
9 Best Shed Alarm Systems for Enhanced Security
9 Ooma Home Security of Reviewed
Piper Home Security System Review | It Does It All?
Lifeshield Home Security Review | Is It Perfect?
TrackR vs. Tile [All You Need to Know]