Every DIY enthusiast will encounter the unavoidable need to collect several types of UV glues at some point.
UV glues fall under the category of special adhesives and have a different function than regular super glue. The best UV glue is one that cures fast and hard while resisting scratches and stains. And since UV glues are often used to create beautiful resin designs, it would help if they were clear and tint-free after curing.
With an abundance of UV glue brands on the market, selecting the right one might be challenging. So, we compiled a list of the best products to help you discover the perfect adhesive for your project. 
Without further ado, let us see some of the best UV glues available right now. 
Best UV Glues
IMAGE
PRODUCT
DETAILS

Our Top Pick

Our Top Pick

ONGHSD UV Resin Glue

Dries transparent
Four bottle sizes are available
Cures quickly

VIEW LATEST PRICE →

BONDIC

Includes complete starter kit
Forms permanent bonds with UV light
Heat and water-resistant

VIEW LATEST PRICE →

DecorRom

Self-leveling and degassing
Scratch and stain-resistant formula
Quick curing

VIEW LATEST PRICE →

GUGUYeah

Heat-resistant
Permanent bonds in ten seconds
It comes in a complete kit

VIEW LATEST PRICE →

Wayin UV Glue

High-gloss finish
Extremely hard upon curing
Yellowing resistance

VIEW LATEST PRICE →

QIAO QIAO DIY UV Glue

Low odor formula
Pointed nozzle
Can cure under sunlight

VIEW LATEST PRICE →

Limino

Fast-curing formula
Self-leveling and degassing feature
Crystal clear upon setting

VIEW LATEST PRICE →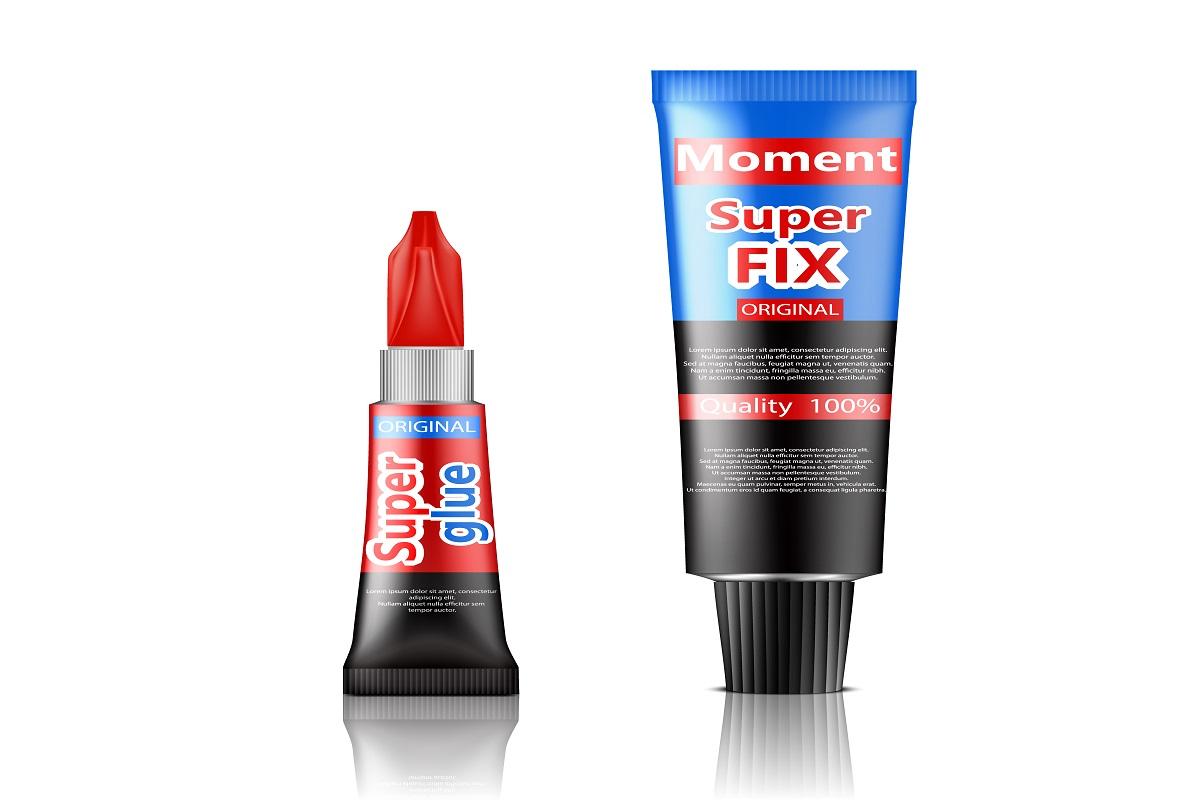 The first option we have for you is the UV resin glue by the brand ONGHSD. This product is available in four different bottle sizes, ranging from 25 grams to 200 grams per bottle. The glue comes in compact bottles complete with nozzles and can be squeezed directly on the surface of choice.
Why Did We Like It? 
Firstly, we decided to go through all the possible glues available on the market and shortlist them based on our needs. We were looking for an adhesive that was made of good quality epoxy resin or acrylic and had a short curing/drying process. And we were glad to stumble across this option which was a UV resin glue that turns completely transparent after drying.
One good thing about this light-curing glue is that it does not form bubbles and takes smooth, clear shapes upon curing. This makes it an excellent option for decorating, DIY jewelry, castings, and coatings for crafts. In case you need colored glue, you can also mix it with other solutions to get the color required.
Furthermore, the glue can cure quickly with UV light, like LED UV lamps, blacklight, and flashlight. However, make sure to store it in a dark place away from sunlight.
What Could've Been Better? 
Even though this glue is quick-drying, there may be variations depending on the material the glue is applied on. Wood and paper projects will dry and cure much sooner than other materials like plastic. Also, if the temperature is too low and the atmosphere is humid, the curing will take much longer. 
Pros
Ideal for DIY and jewelry making

Easy to use

Tight cap that prevents drying

Does not form bubbles
Cons
Does not cure fast on all materials
Next, we have a transparent adhesive UV glue that can be used to bond, build, fix, repair, and fill most surfaces. Whether you need to fix the ends of phone chargers, jewelry, glasses, children's toys, or even shoes, this UV glue can do it all. Meaning, it is ideal for any household DIY project.
Why Did We Like It? 
To begin with, this option is 100% waterproof and heat resistant upon drying. This means that you can use it in various locations, no matter the climate and it could even hold well on surfaces that are prone to leaks or water seepage.
Apart from that, the glue dries clear and can be painted over or sanded down once it hardens. That's why it can be used for carpentry and woodworking projects. Apart from wood, this UV glue cures on a number of surfaces like rubber, ceramic, metal, PVC, leather, and steel wiring.
To add to that, the glue pen has an incorporated LED UV light that has an easy press button. When the Bondic UV glue is exposed to the UV light, it takes a few seconds to form a permanent bond and hardens. Using this UV light glue, you can conveniently pull off multiple home decor projects. 
What Could've Been Better? 
This product is a good option for everyday repairs and fixes, especially since it has its own UV light. Also, it is non-toxic, so you can use the glue pen often. However, if you happen to run out of glue, the replacement comes at a pretty steep price. 
Pros
Water-resistant

Useful for woodworking projects

Easy to apply

Non-toxic
Next, we selected the 4336846259 model by the brand DecorRom. While looking for the perfect DIY glue, we found this UV adhesive that dries clear and has a simple, quick curing process. This solvent-free formula is also non-toxic and great at creating durable bonds.
Sale
Why Did We Like It? 
First of all, this product contains ultraviolet resin, which cures to form a clear, glassy finish that is much more durable than other UV light glue. The formula contains epoxy resin which hardens to form a scratch-resistant surface, while also being resistant to stains and yellowing.
Once you apply the product from the nozzle, it self-levels and self-degasses, meaning the end result will be even and bubble-free. Understandably, it has a wide range of applications ranging from casting and coating, crafts, jewelry making, and resin paintings. You can also use the glue on fabric and attach accessories safely to garments.
Now, the good part is, the UV adhesive requires no preparation, and is ready to use from the tube. You can use a UV lamp to provide UV light to cure the glue, but sunshine does the job just fine too. 
What Could've Been Better? 
We thought this product delivered on most of the aspects we were seeking. And yet, we wished the brand released a variety of packaging sizes. The UV glue comes in only one size – a bottle that holds 60 grams of the product, but this quantity might not be enough for extensive resin-making projects.
Pros
Varied uses

Non-toxic materials

Environment-friendly

100% money-back guarantee
Cons
No variety in packaging size
Coming up next on our list is a multipurpose UV glue that is perfect for small repairs and filling gaps. While most UV glues specialize in a few elements, this option creates a durable bond with just about any surface. The powerful formula comes in small tubes with each packet containing 4 milliliters of the product.
No products found.
Why Did We Like It?
One of the unique features of this option is that, unlike other UV glues, this one creates the strongest bond with almost any surface. The formula can form bonds with two dissimilar surfaces like plastic, wood, fabric, metal, PVC, and ceramic. You can even build up the fluid in one place for gap-filling and repairs.
Besides this, once the glue is applied and exposed to UV light, it creates permanent bonds within 10 seconds. The kit includes one glue pen, two alcohol prep pads, and one UV light with a battery. Plus, the UV curing is quick and allows for quick fixings without the hassle of clipping the surfaces together for a long time. 
To add to that, the formula itself is waterproof, heat-resistant, safe, and non-hazardous for health. Formulated with the most advanced glue technology, this product also clears the environmentally safe test, EU 174.
What Could've Been Better? 
Although this UV adhesive has many desirable features that make it an excellent choice for home repairs, it is not free from drawbacks entirely. As we already mentioned, the glue is fast to dry and fills gaps splendidly. However, if you do not cover the glue from the air, it is highly susceptible to drying inside the tube. 
Pros
Waterproof

Non-toxic and odorless

Ideal for gap filling and DIY jewelry

Affordable
Another worthy contender we present to you is the crystal clear, hard-setting resin glue by the brand Wayin. This item model is available in two bottle sizes – 100 grams and 200 grams. This UV epoxy resin is imported from Japan and is made of BPA-free, ROHS and MSDS approved high-quality solvent.
Why Did We Like It? 
First of all, it is difficult to beat this UV glue when it comes to hardness after curing. The epoxy resin used in the formula is guaranteed to leave behind smooth surfaces and rock hard dried glue. You can essentially imagine it as a liquid plastic that solidifies after exposure to UV light.
Along with that, this UV adhesive is 100% water resistant and leaves a clear, high gloss finish once fully cured. Its hardness can reach upto D80 on the Durometer Shore hardness scale and is entirely resistant to scratches, stains, shrinkage, and yellowing.
Besides, this UV glue is ready to use as soon as you squeeze it out of the bottle. The curing process under the UV lamp drastically reduces the time required to dry and cure this unique adhesive. Depending on the thickness of the mold, the product requires no more than two minutes on each side to cure.
What Could've Been Better?
It is difficult to find any disadvantages, considering this brand offers a 100% satisfaction guarantee. We think the only thing that needs improvement is the strong odor of chemicals released upon curing. The odor might not suit those who are extremely sensitive to intense odors. 
Pros
High-gloss finish

Waterproof

Anti-shrinkage

Self-leveling and degassing
The search for the best UV glues leads us to another brand QIAO QIAO DIY. This product is available in five sizes, ranging from a 25 gram to a 500-gram bottle. Requiring merely sunlight or a UV lamp to harden, this option is relatively easy to use for household repairs and DIY projects.
Why Did We Like It? 
To begin with, unlike other low-quality UV adhesives, this option is suited for gap-filling because of its short curing time. No one wants to wait around pressing two surfaces together just to apply a coat of paint or sand wood. Thus, this product is the perfect option for quick fixes and small repairs in fabric and carpentry projects. 
Also, this product has an easy curing process and dries clear under UV light. While other products might turn yellow or not be able to repair plastic correctly, this UV glue emerges as a reliable option for DIY builds. Although it requires ultraviolet light to cure, the UV adhesive forms durable bonds under sunlight as well.
Furthermore, you can mix UV glue with other materials like dye and pigment to create jewelry and craft projects. The squeezy bottle combined with the pointed nozzle design makes it easy to pour and apply over surfaces precisely. 
What Could've Been Better? 
Going through the online reviews, we found some customers stating that their projects needed rework because the glue formed bubbles. Also, if you live in cold climates with little sunlight, the adhesive will take a long time to set. For best results, it is recommended that the mold is exposed to UV light for curing. 
Pros
Non-toxic formula

Anti-yellowing feature

Cost-effective

Precise nozzle for better application
We decided to wrap up our list with premium UV resin glue by Limino. This product does not require measuring, mixing, or wasting time with ratios. It is a ready-to-use UV resin formula that sets to form a hard surface and is available in 200-gram bottles. 
Why Did We Like It? 
Straight off the bat, this UV glue comes in a handy bottle with a spout that is ideal for poring just the right amount of glue. This is one of those UV glues that self-levels and de-gasses, so you do not have to worry about bubbles appearing after UV curing.
Comparable to liquid plastic, even a thin layer of this glue is enough to form a durable bond between two dissimilar surfaces. This formula falls under the category of hard UV adhesives, and it easily bonds plastic together. Its fast-curing, anti-staining, anti-scratching properties make it a popular choice for creating resin art.
With this option, it is easy to make castings, jewelry, craft decorations, figurines, and resin paintings. To add to that, this formula does not show any signs of yellowing under visible light. And you can always mix it with mica powder, colorants, and glitter to get finishes in colors of your choice. 
What Could've Been Better?
Incidentally, most UV glues with an acrylic base are ideal for small repairs or decorating small projects. This also means that the formula cannot be used to make larger resin objects. For example, making an ashtray using this UV glue is not recommended as any amount of curing time will not be enough. 
Pros
Ready to use formula

Non-toxic

Resistant to scratches

Anti-yellowing feature
Cons
Not ideal for larger projects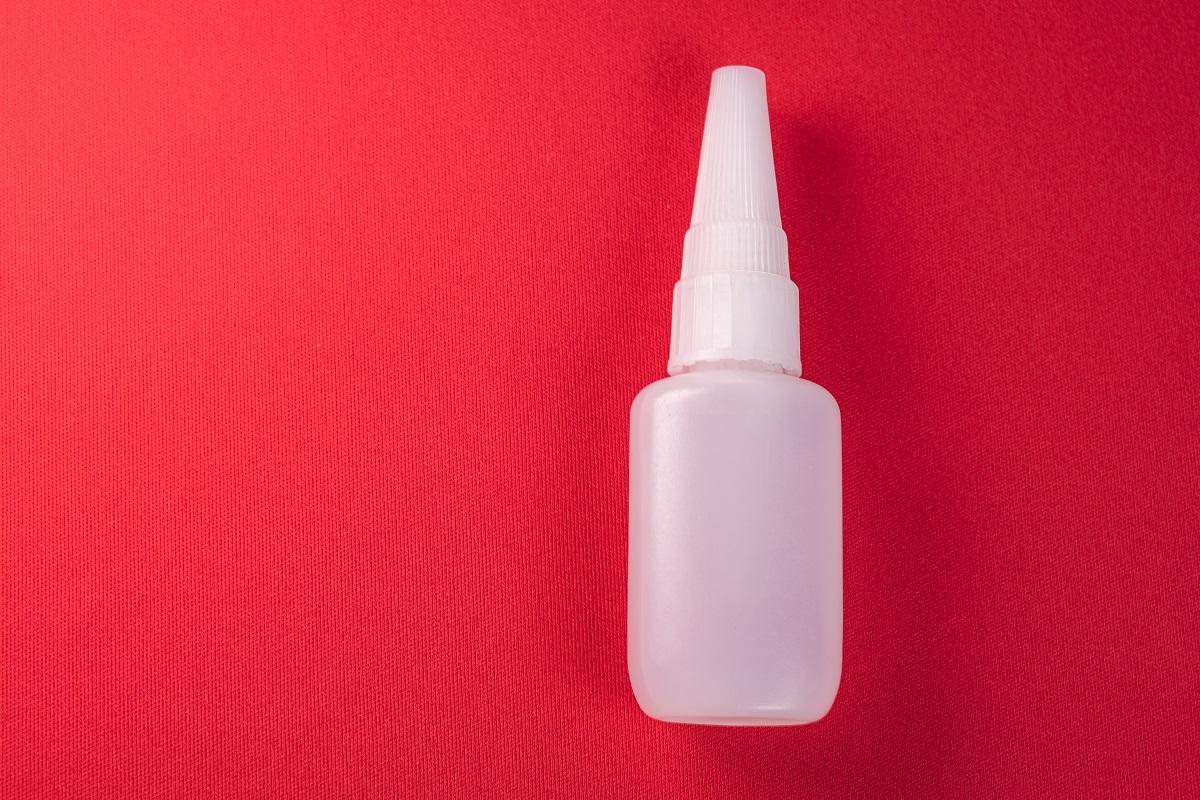 UV Glue Buying Guide
Now that you have had the chance to see the kind of brands out there, it might be time to narrow down to one option. Here are a few factors you can consider before buying any new UV glue-
1. Type Of UV Glue
A. Acrylic UV Glue
Acrylic UV glues are known for their adhesion to glass, metal, and various plastic elements. The good thing is, acrylic UV glues do not shrink in size even if they are exposed to extreme temperatures or chemicals. 
Furthermore, they are quick to dry and seal. However, there is a chance of the glue changing color and developing a yellowish tinge over time.
B. Epoxy Resin UV Glue
This type of UV adhesive forms some of the strongest bonds possible. It can bond most surfaces, including wood, plastic, metal, and even glass. Epoxy resins are generally fast curing when exposed to UV light and are perfect for filling cracks in surfaces. 
Upon use, you will find that epoxy UV glues emit a strong odor while curing, which is relatively harmless. This glue is often resistant to heat, and water but it is known to shrink slightly upon curing.
2. Durability
Over time, the glue can undergo various changes that diminish the appearance and integrity of the adhesion. You want to make sure to select an adhesive that does not wither over time. The best way to better understand the product is by checking customer reviews regarding durability. 
3. Resistance To External Factors
Ideally, you'd want a glue that works just as well in cold climates as it does in warm ones. When it comes to epoxy UV glues, temperature and humidity might affect the curing time if the UV light is incorrectly applied. Generally, this issue does not arise in acrylic glues since it is not sensitive to temperature.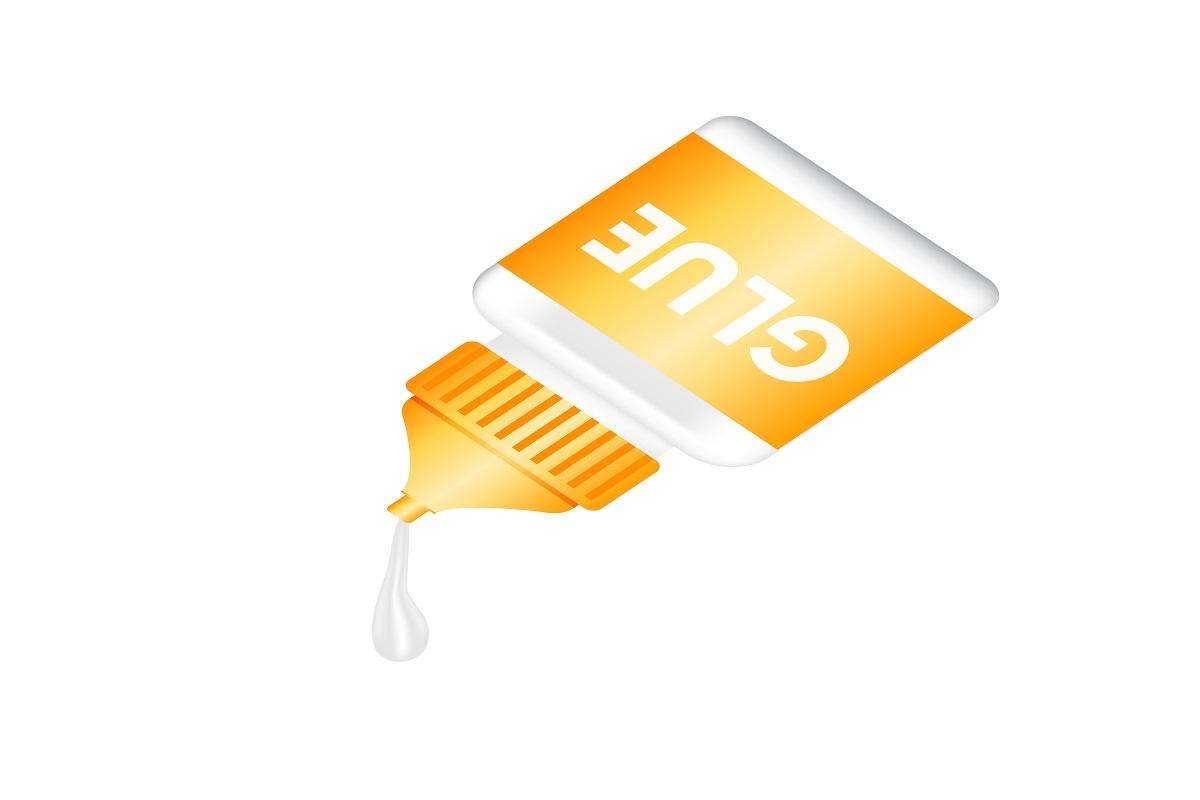 Verdict 
Here we conclude our list and guide for the best UV glue options available. Even though all the options presented are great choices in their own right, we did have a couple of favorite products. 
The UV resin glue by ONGHSD was by far the most complete option with quick-drying abilities and plenty of DIY uses. Another product that we liked was the Bondic UV glue which came with a complete kit, including a small UV light. 
We hope this guide assists you in figuring out the best UV glue for your home and DIY needs. Until next time, bye!
Related Links
9 Best UV Light Glue for Amateurs & Professionals
3 Best Adhesive for Carbon Fiber
The Difference Between Epoxy & Super Glue
How to Remove Gorilla Glue From Skin Safely & Easily
11 Best Permanent Fabric Glues
11 Best Glue For Paper & Paper Mache
10 Best Ceramic and Porcelain Glue
11 Best Glue for Polypropylene
9 Best Glue For Acrylic Plexiglass
9 Best Glue for Plastic Eyeglass Frames
10 Best Glue For Stainless Steel
JB Weld VS Gorilla Glue | Comparison & Winner
9 Best Glue For Hardwood Floors
7 Best Glue For Particle Board
5 Best Glue To Fix Fridge Plastic
7 Best Adhesive For Acoustic Foam
Glue That Works On ABS And PVC