Concrete homes are a bit difficult to pick out because in all likelihood the basic material is being kept hidden under a façade of lap siding, stucco or other materials, but there is a good possibility your house or those around you have ICF properties (insulated concrete forms), in particular areas that are prone to tornadoes, hurricanes and extreme forms of weather. And that should not be surprising because concrete houses and buildings have been around for a long time.
Ultimate Guide to Concrete Homes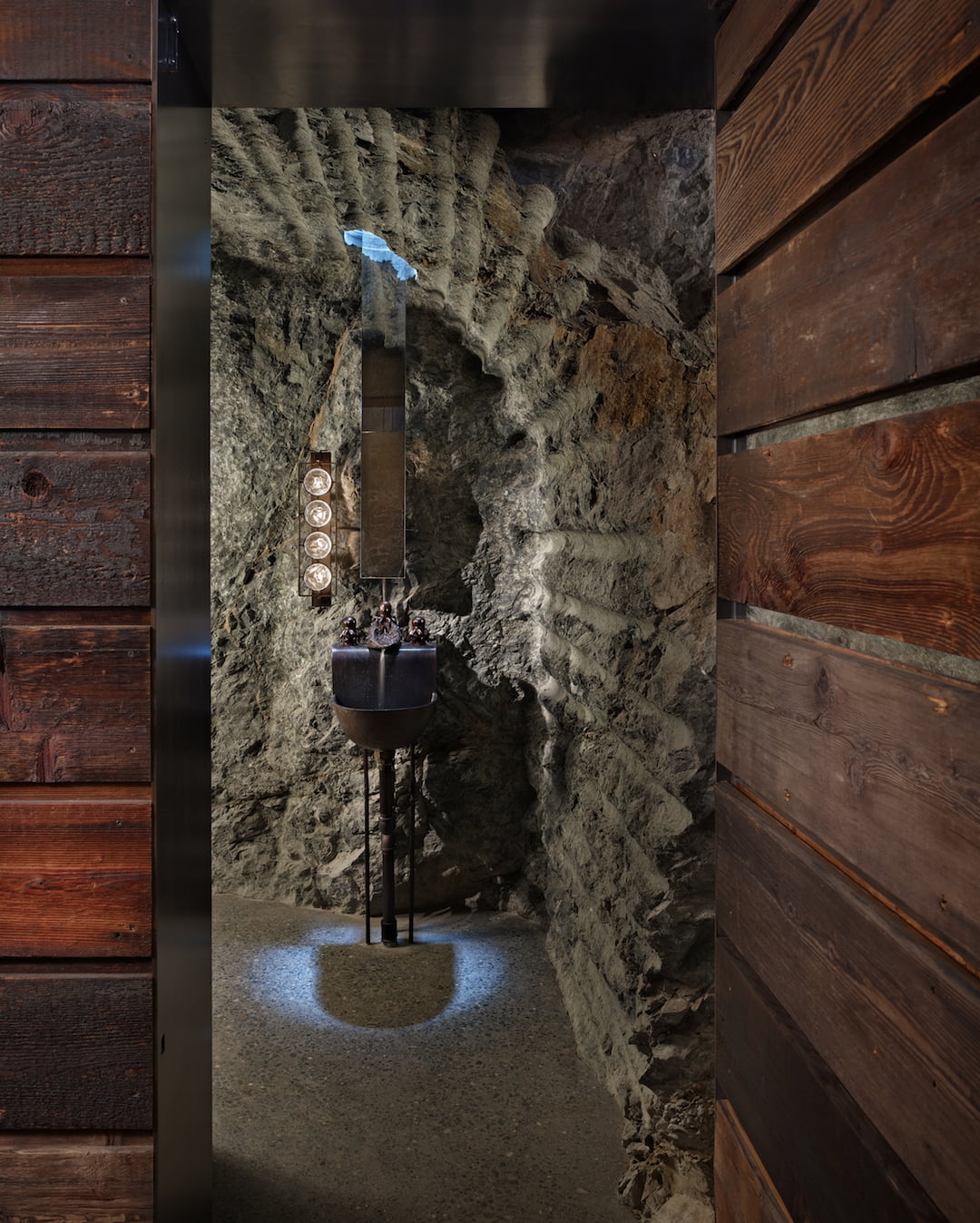 The Evolution of Concrete Building
The history of concrete homes is difficult to pin down because it depends on how you define the word "concrete". The fact is since ancient times there have been rudimentary forms of cement used for constructing homes and buildings. Historical records show that as far back as 1300 BC, builders in the Middle East coated their houses with thinned limestone with clay, and while technically it is not cement, it is the precursor to the modern materials used in homes today.
The ancient Egyptians, Greeks and especially the Romans used an assortment of materials to fortify their homes and buildings, but it was not until 1860 that Portland cement came into being and would eventually be the standard method used for concrete building.
Homes made of concrete today use varying amounts of Portland cement along with water, sand and stone aggregates (fine and coarse) and chemical admixtures are added as well to fine tune its properties. There are different ways by which concrete houses are constructed, but the one common trait they share is durability: concrete is almost always used to harden a structure so it can withstand extreme weather and environmental conditions such as strong winds and low temperatures.
One of the reasons why ICF have come to prominence is it allows you to build a concrete house that resembles a wood frame home but is much stronger. In other words you don't have to sacrifice the aesthetics just to ensure the house is formidable and durable.
The early concrete houses used a wide range of concrete wall systems like concrete cast onsite and concrete masonry. However, the most widely used today is the before mentioned ICF for the above grade walls and the foundation. Unlike traditional concrete systems, ICF is easier to build and remains in place.
ICFs are built with plastic foam of the highest quality and come with steel reinforcement and fresh concrete. It is this combination that allows ICF to function like a highly insulated thermal unit that is resistant to fire, strong and winds, plus it is quiet and air tight.
Technological innovation now allows for ICF walls to be layered with standard exterior and interior finishing materials, and so you can decorate your concrete house in any style you want, be it Colonial, Victorian or modern.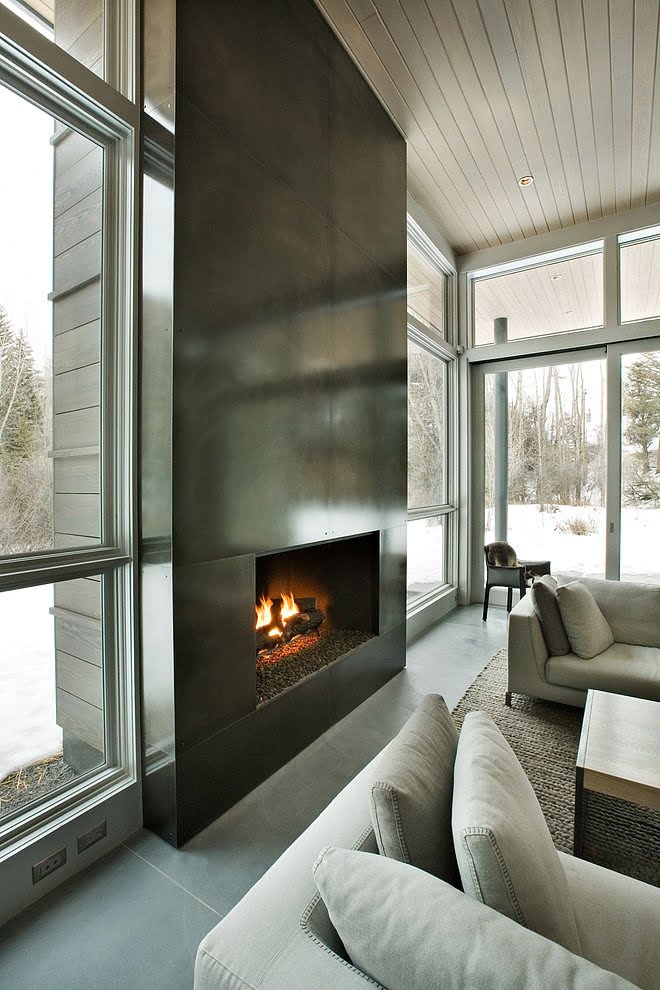 How Much Does it Cost to Build a Concrete House?
Concrete homes are not that expensive to build, contrary to popular belief. In fact you're probably going to save money down the road when you take into account the cost of life cycles, maintenance requirements and utility expenses. Furthermore, homes built from concrete are safer and healthier, something you cannot put a price tag on.
The typical cost of building a house in the US is $60-100 per sq. ft. and adding concrete to the structure increases the cost by $1.00-$4.00. However, the extra cost pays for itself because concrete is more energy efficient, allowing you to cut back on your use of cooling and heating utilities. With that in mind you'll be able to save around $.75 per sq. ft. from the cost, bringing the net extra expense to $.25-$3.25.
The disparity in the cost stems from the fact that several factors come into play, and any one of these factors will push the cost up or down. To start with you can assume that the house is going to cost an additional $2.00 per square foot more to construct with ICF, then you need to adjust the cost if you use any of the following features in the construction.
Add a stucco exterior finish: deduct $.50
Add individual shingles to the finish:  additional $.30
Purchase concrete at a rate of $65 per cubic yard: an additional $.13
$35 per cubic yard concrete purchase: deduct $.16
Wood costs $2.25 per stud or less: additional $.12
Wood costs $4 per stud: deduct $.20
House is resistant to earthquake: an additional $.15
Resistant to high winds: deduct $.50
Individual shingles used for the finish: additional $.30
As you can see there are a lot of factors that affect the cost of building, but generally speaking the expense only amounts to 0.5% to 4% more than a wood frame house. The cost is further reduced by the savings you get in the long as pointed out earlier.
Of course the amount you save in your monthly bills depend on the efficiency and sizing of your cooling and heating equipment as well as the ceiling insulation. The types of windows you installed as well as the thickness of the walls also matter, and the general climate in your area is another factor that will come into play.
When all matters are considered however, a typical 2,000 sq. ft. house in the US saves approximately $200 in heating expenses and $65 in air conditioning costs. Furthermore, ICF houses makes it possible to install and use compact cooling and heating equipment, and that in turn can save you thousands of dollars.
The expenses are further reduced in the insurance department as most insurance companies offer discounts of as much as 20% for ICF houses due to their resistance to earthquakes, hurricanes, tornadoes and fire.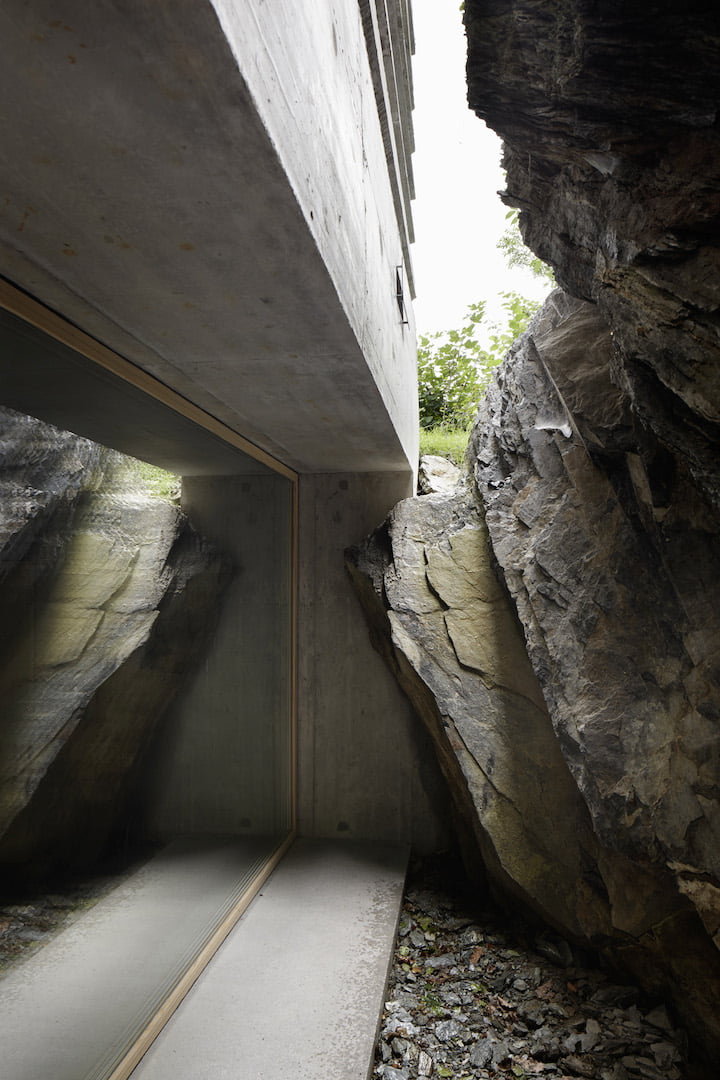 Pros
There are a lot of benefits, but if only one can be pointed out, it is the durability. As has been repeatedly stressed here, a reinforced concrete wall is inherently strong and can withstand a lot more than other materials. A well-built ICF structure contains half the insulation on the thermal mass side and what this means is when heat energy reaches halfway in the insulation it reaches the concrete.
This allows for the transfer of a substantial amount of energy onto the ground via the footing. This offers a lot of advantages especially if you're living in a place with a hot climate where you don't want the heat to spread around. Concrete houses can be used everywhere, but they are especially popular in the southwest.
Here are some of the other advantages of using concrete:
The strongest concrete materials never lose strength because the concrete is locked in the form, keeping the moisture inside and speeding up the curing.
Plumbing and wiring won't be problems and the material is thick enough to provide the protection your home needs.
Another benefit that comes from the use of ICFs is ease of setting when compared to other materials. Concrete also reduces the time you spend cleaning and stripping forms.

Cons
Concrete offers a lot of benefits and is the reason why it's widely used today. However that doesn't make it perfect as there are potential shortcomings. The biggest drawback as has been mentioned earlier is the price tag as it is more expensive than other construction methods. But as we have already explained in the cost section, whatever you pay for will eventually be compensated for by the savings gained.
Another reason why some homeowners are not keen on using it is its appearance: concrete can assume a heavy appearance, but there are finishes you can apply to give it a unique look.
Possibilities and Features of ICF Homes
Developments in technology have made it possible to build different types of ICF houses and structures. One of the biggest advantages that ICF houses have to offer is the low or zero maintenance: these houses are durable and once set up are good to go.
Second, the construction makes it possible to cut back on your household expenses. This has already been covered earlier so there is no need to go over it again, but suffice to say that on the average you will be able to use 32% less energy for cooling down a house and 44% less energy to heat up compared to a wood frame home.
The figures above were confirmed in a study of several homes in the United States and Canada. Half of the homes had wood-frame walls and the other half had concrete walls for the exterior and all were less than half a dozen years old. Based on the comparison, those with ICF walls generated more savings with ratings of up to R-40 while the wood frame homes could only come up with R-9 to R-15.
ICF homes open the possibility of living in a quiet and comfortable place as there are no unpleasant noises and cold drafts to deal with. Along with the energy savings, concrete homes also offer uniform temperatures, and the barrier created by the concrete and foam combination slices air infiltration up to 70% or higher when compared to a standard house.
Another notable feature of ICF houses is the high thermal mass as it serves as a buffer for your house's exterior from the high or low temperatures outside. The inclusion of a foam layer also helps reduce the fluctuations in temperature in your home, and it does so by cutting down the cold spots that could take place in the frame walls along the gaps or studs in the insulation.
A prominent feature of ICF homes is the quietness thanks to the walls' ability to keep noises out. When ranged against stick built homes, ICF homes reduce the noise and sound penetration by up to 80%. While some noise will still be heard, you don't have to worry about outside noise raising a ruckus in your home. Overall you can expect an ICF home to be quieter by up to two thirds compared to other homes.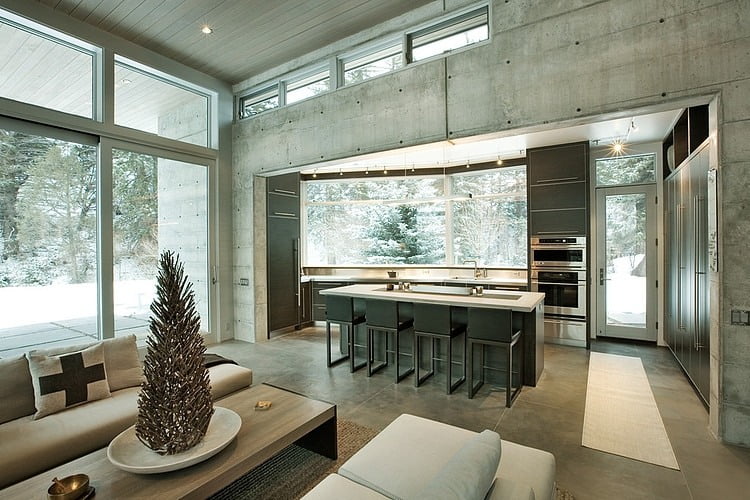 Other Reasons Why Concrete Houses are Preferred
Wood frame homes draw termites, ants and other pests, but ICF homes do not, so you don't have to be concerned that you will be bump into a rat or another pest. The fact that these homes don't attract pests means it's a safer and healthier place to live in.
Concrete homes also don't have any organic material so you don't have to be concerned about mildew, mold or other potentially dangerous microorganisms causing illness.
Concrete homes also limit the amount of allergens that air brings in your home. The majority of ICF walls use polystyrene foam which is not toxic and free from fiberglass, asbestos and formaldehyde. Tests conducted on ICF walls show that they don't release harmful emissions and in fact ICF homes do the opposite as they reduce radon gas leakage that gets in your house.
As far as most homeowners are concerned, safety and durability are the biggest selling points of ICF homes. Following Hurricane Katrina, the number of people that rely on concrete homes grew, and this is not surprising as people realized the importance of a home that can withstand strong storms and winds.
While there are different types of ICF materials, the strongest ones can withstand 250 mph winds, and it's for this reason why FEMA recommends safe rooms be built from ICF.
Earlier we mentioned that ICF is fire resistant, but it's worth pointing out just how resistant they are. The foam present in ICFs is coated with flame retardants so it is not susceptible to fire. In several tests, concrete walls and ICF can stand exposure to intense heat and flames up to 2000 F for a maximum of four hours. In contrast, homes made from wood frame and other materials break down in less than an hour.
Leaving the economical and technical aspects aside, concrete homes exude powerful aesthetic values no one can deny. Massivity can be claimed as a negative aspect but, depending on the chosen design and surrounding environment. concrete homes can become extraordinary beuatiful and powerful in expression. Further on we have selected no less than 31 beautiful concrete homes suitable for all tastes and styles. Enjoy the selection and don't forget to leave a valuable feedback in the comment section below.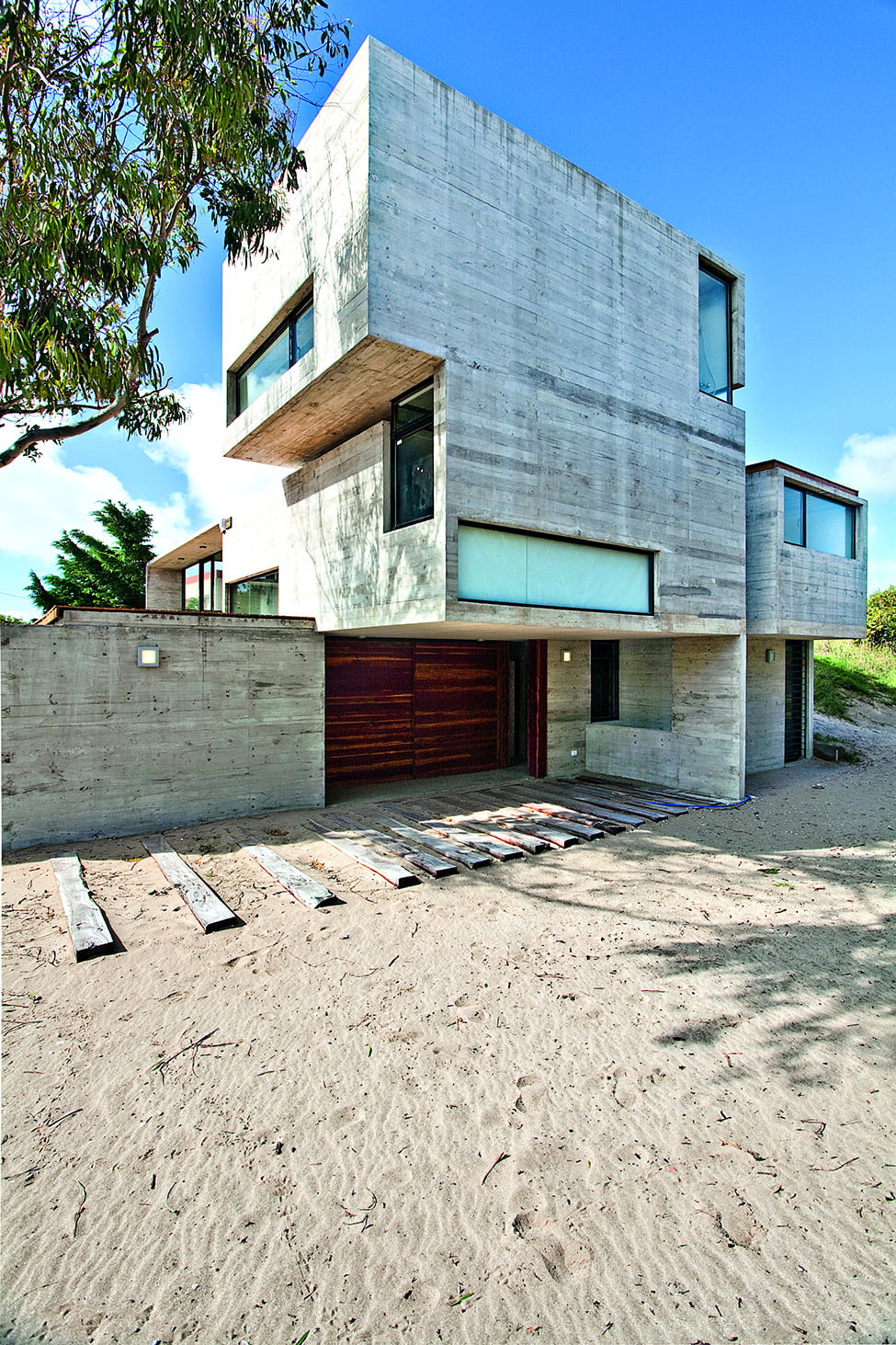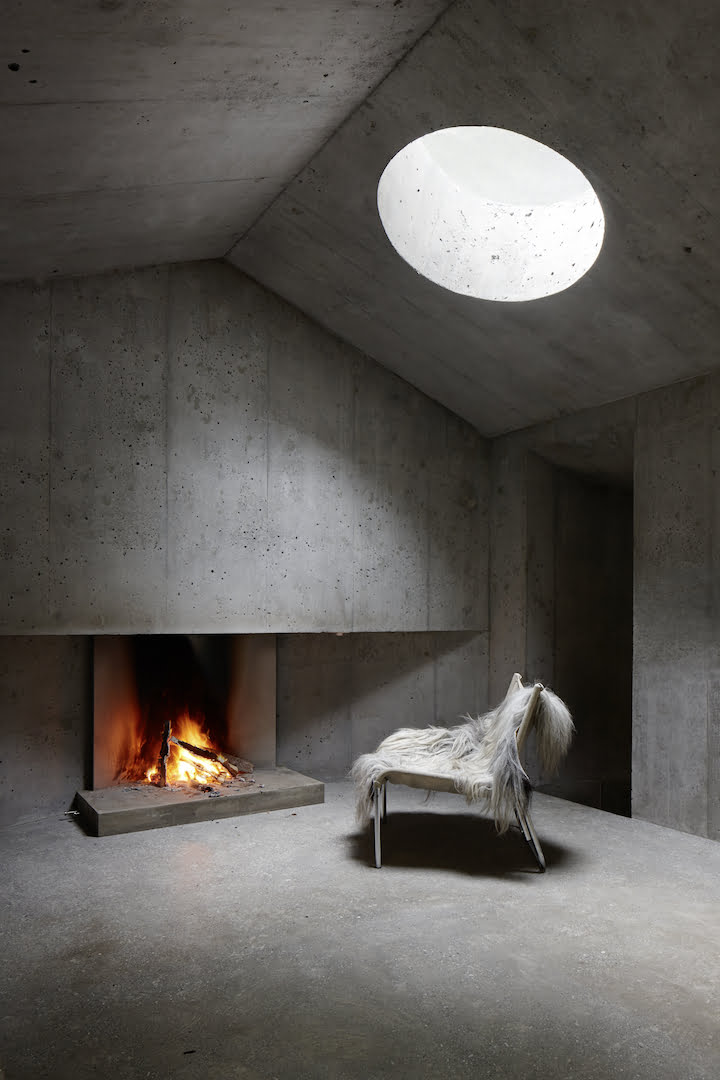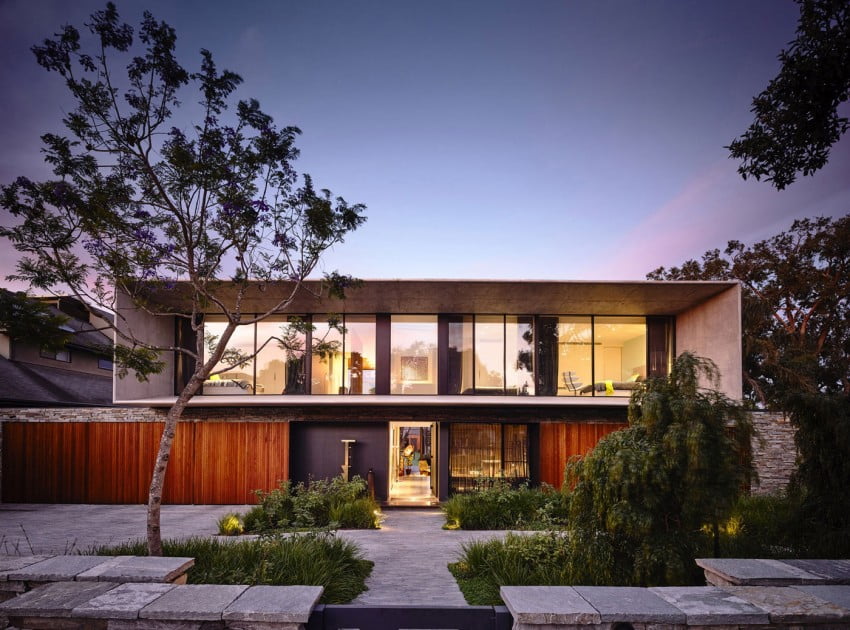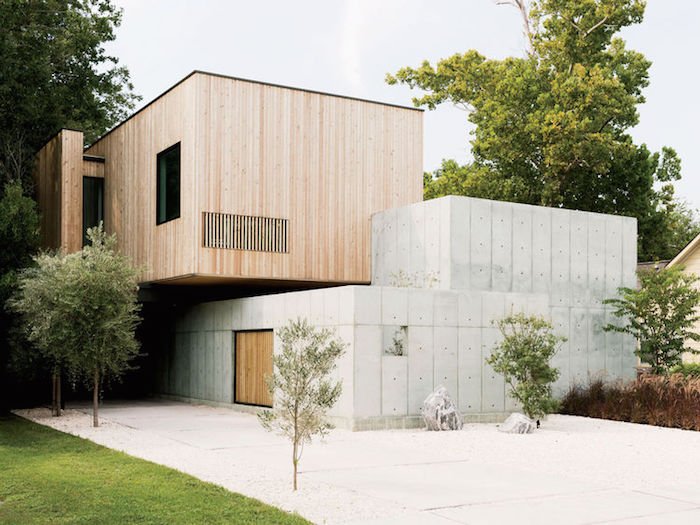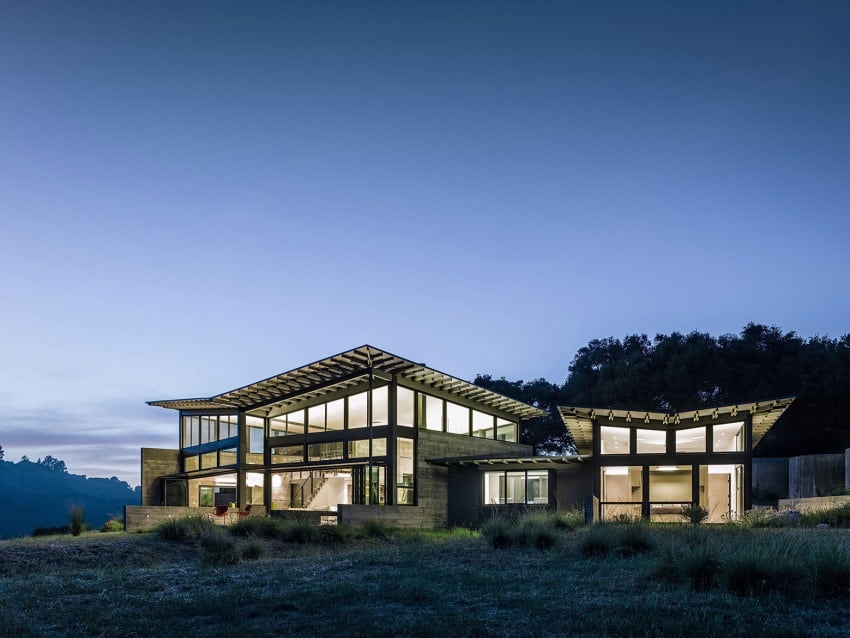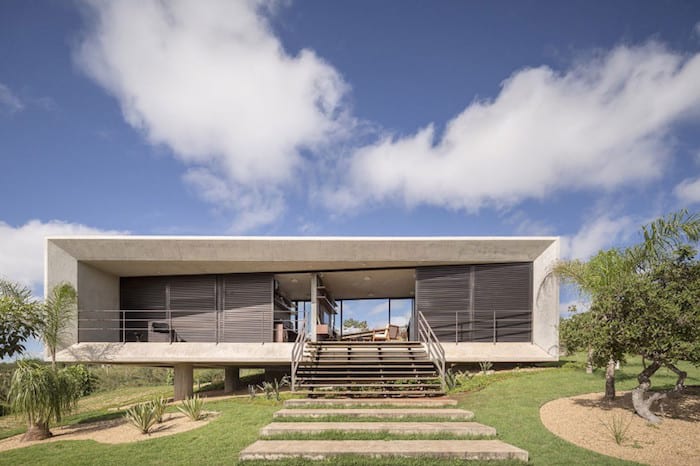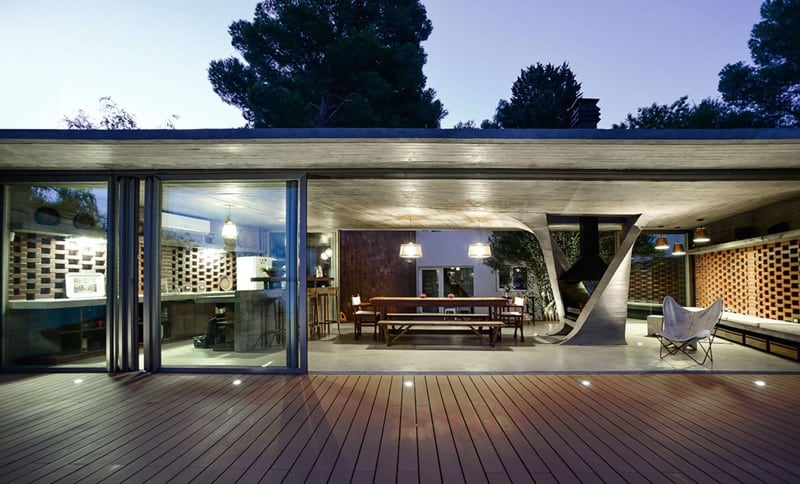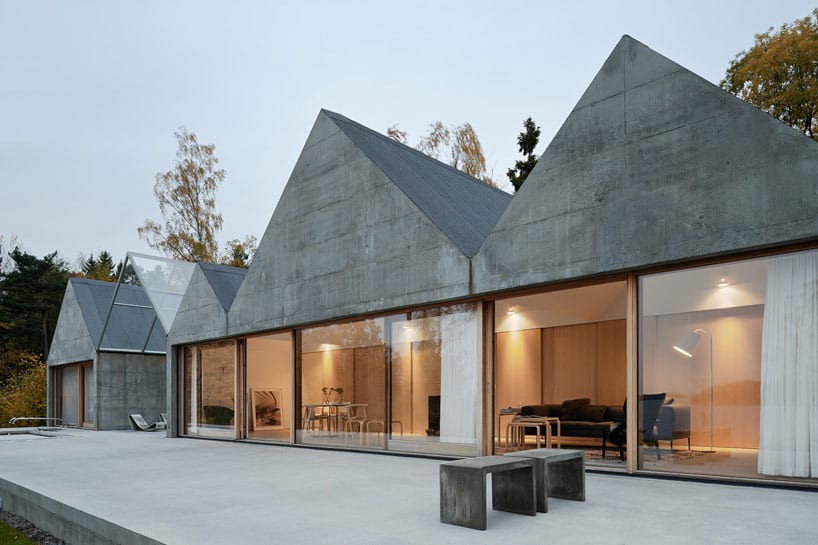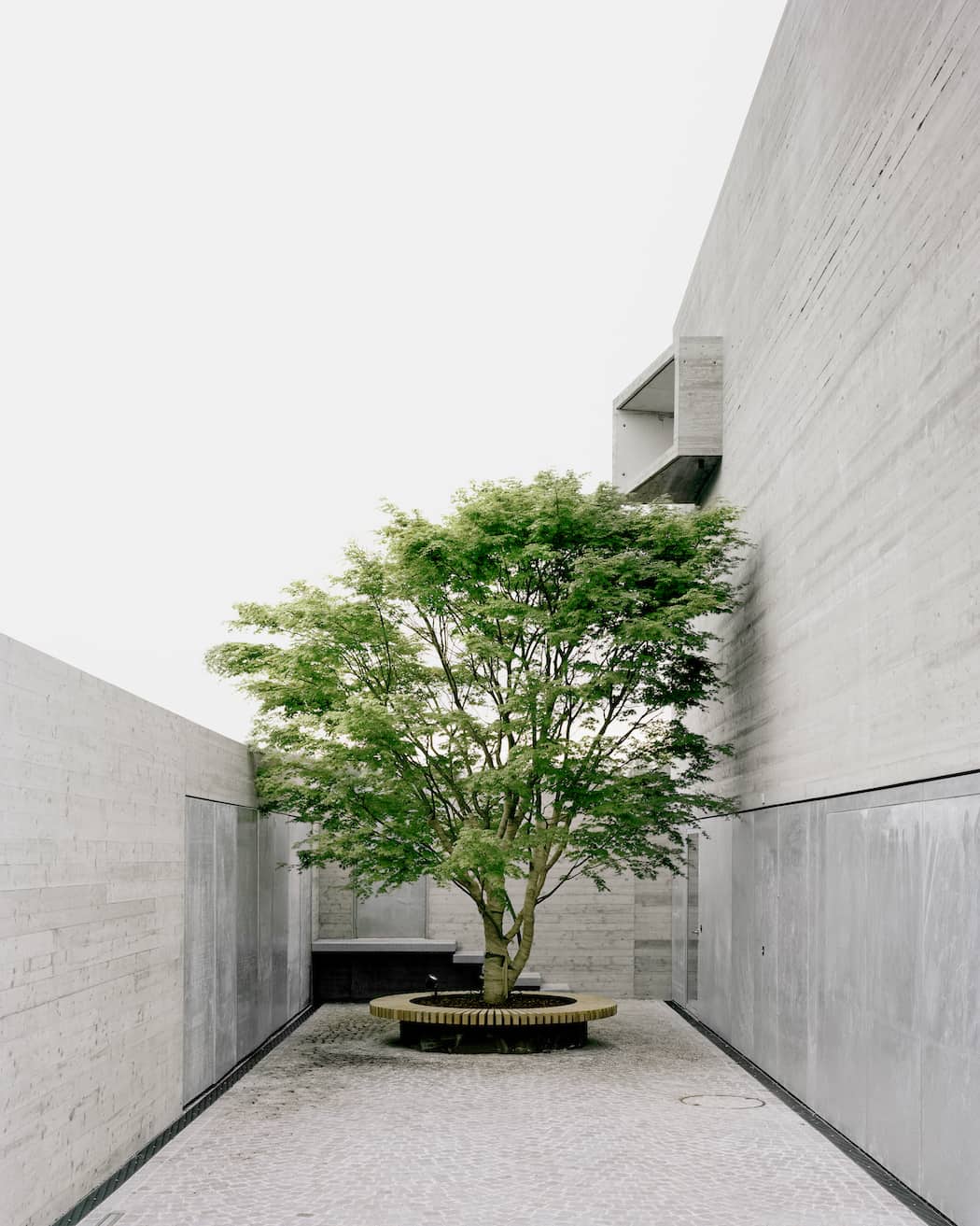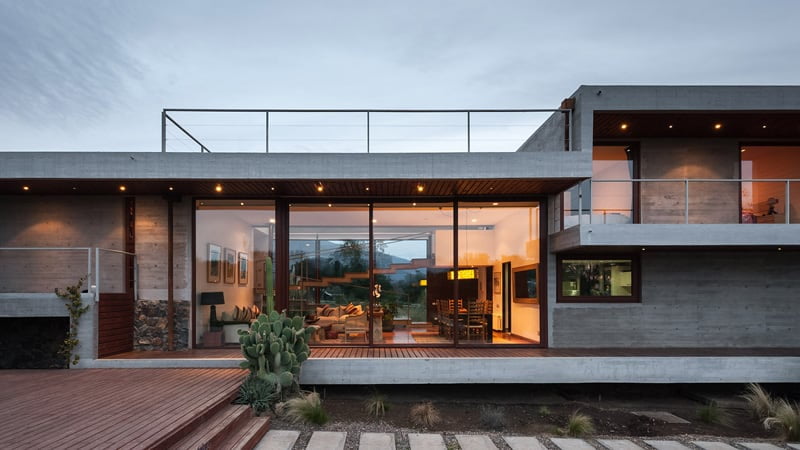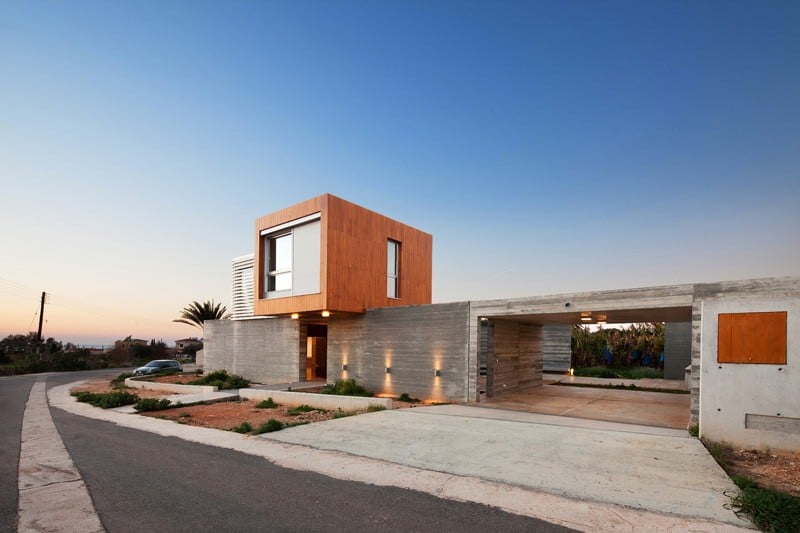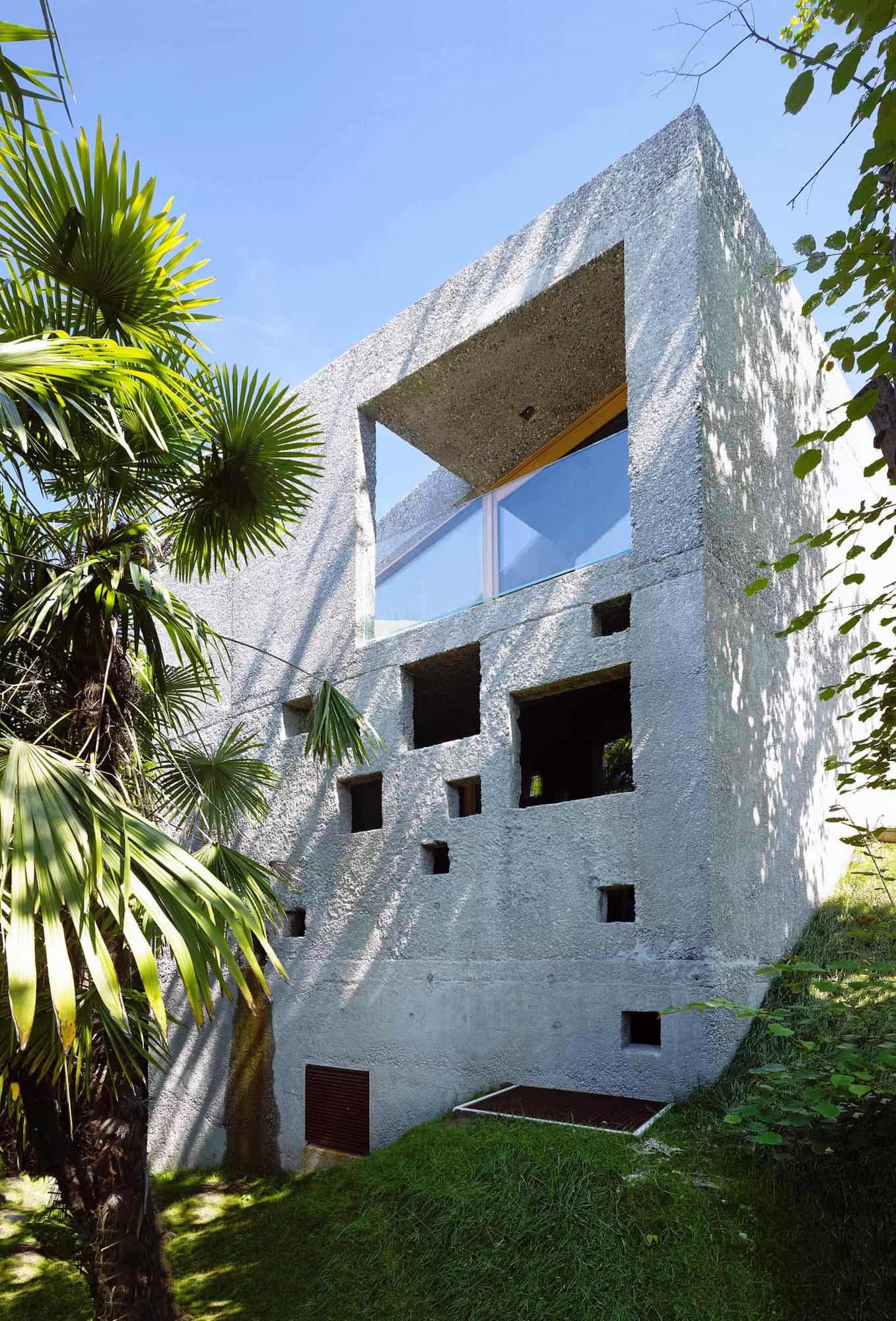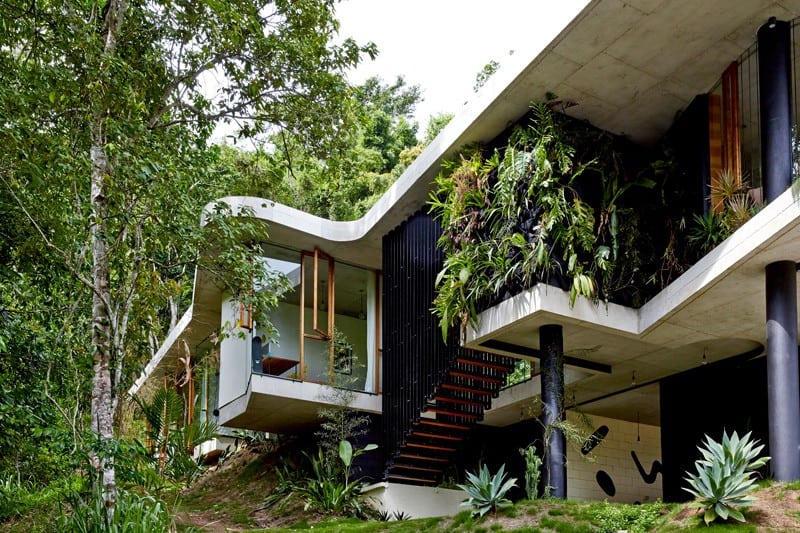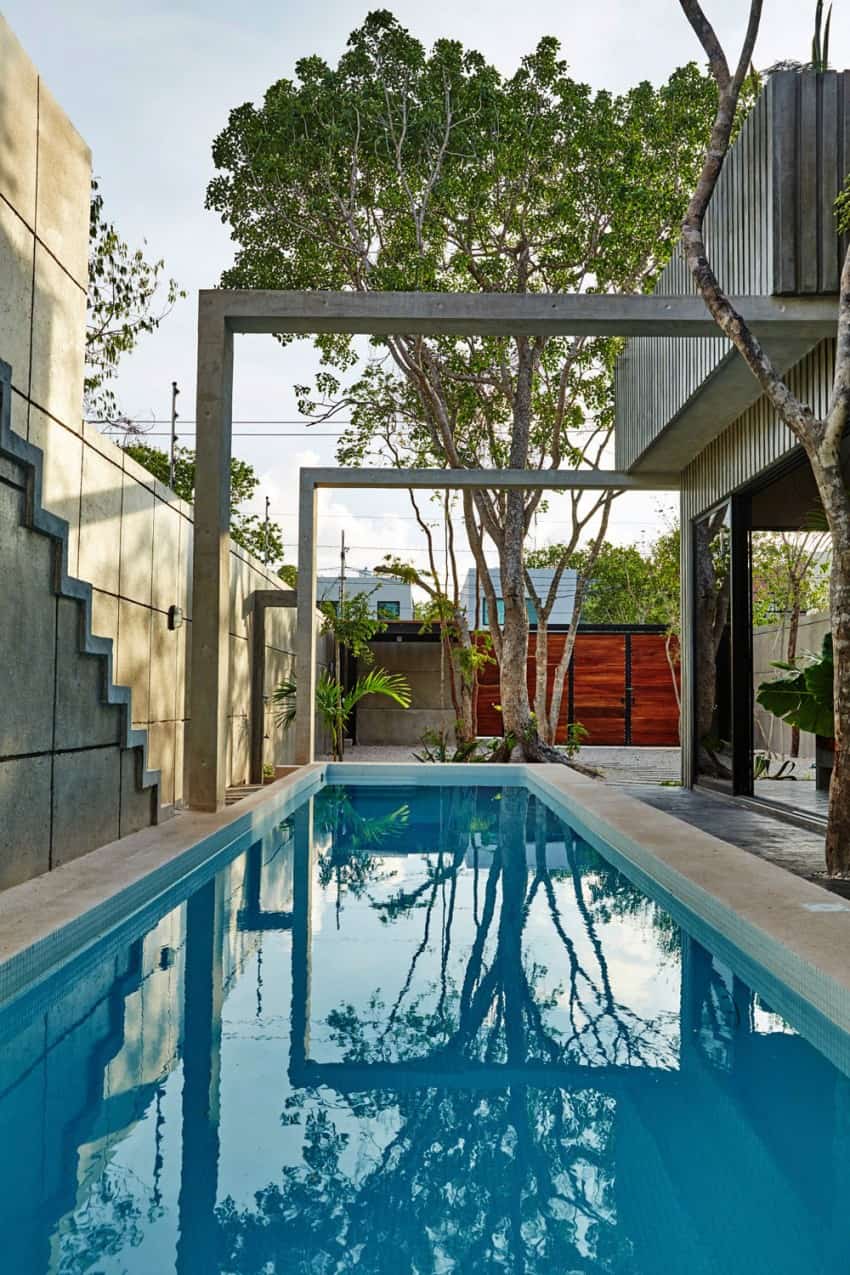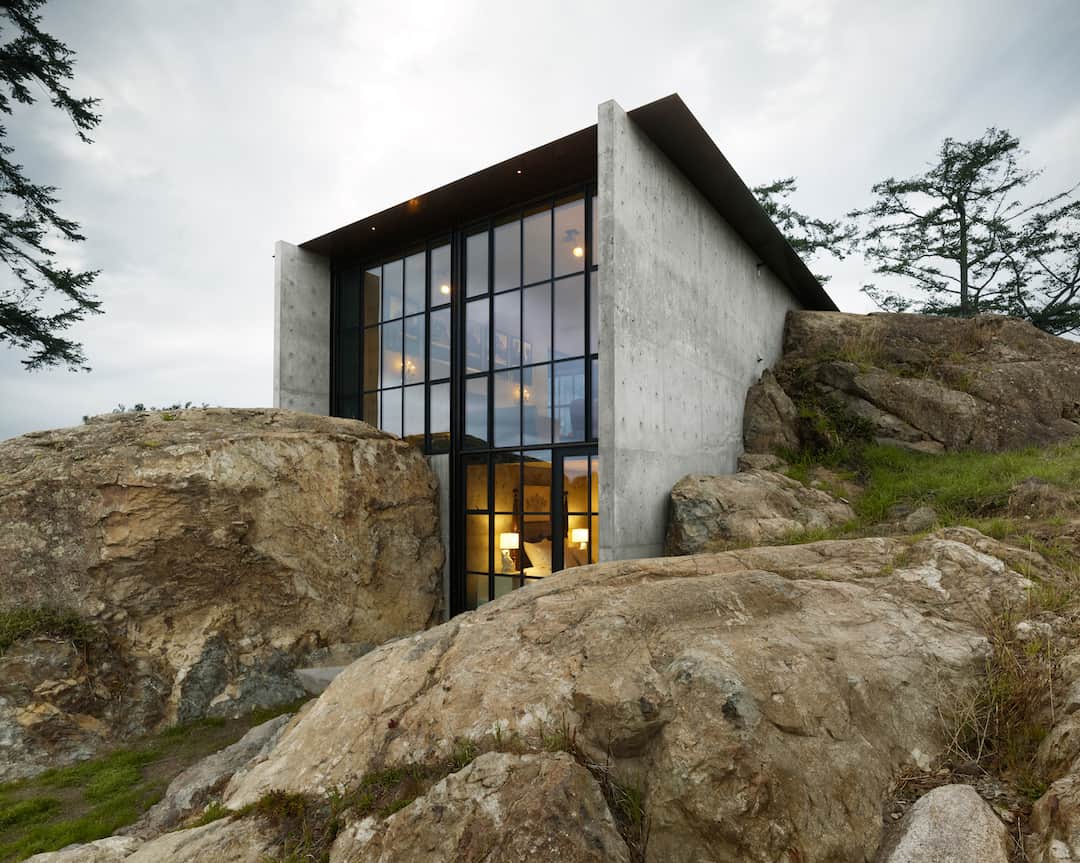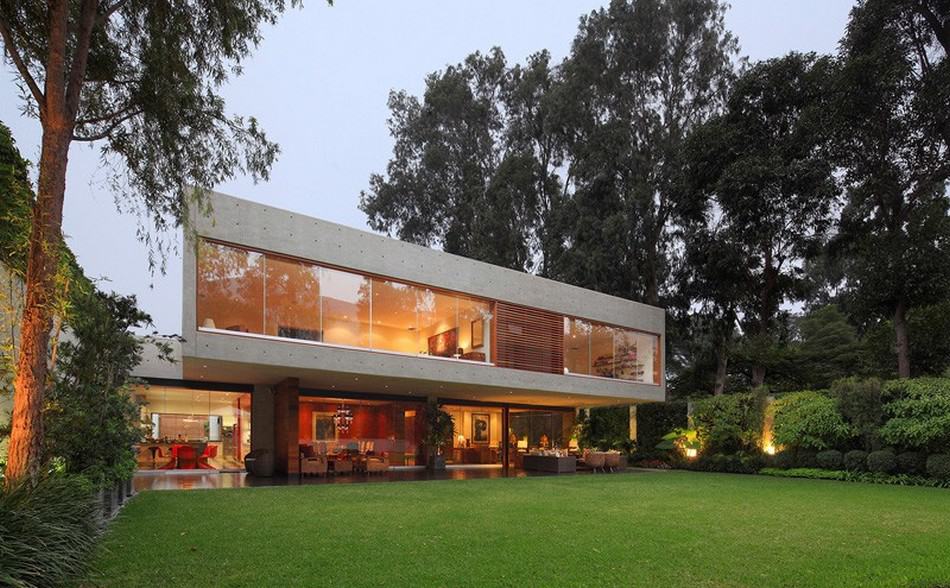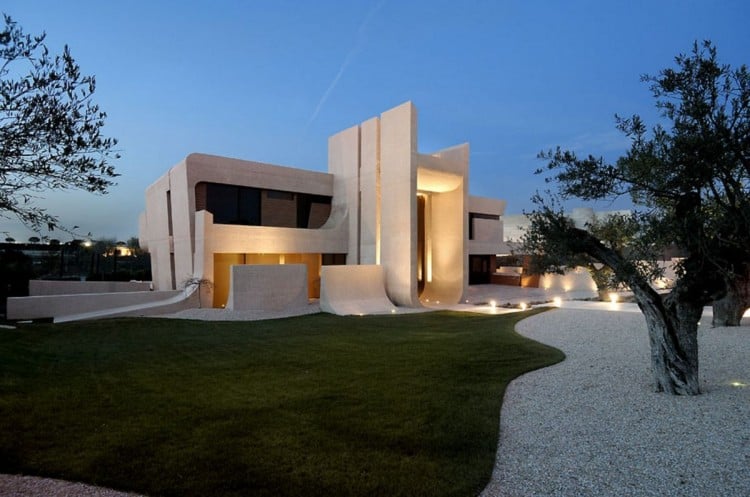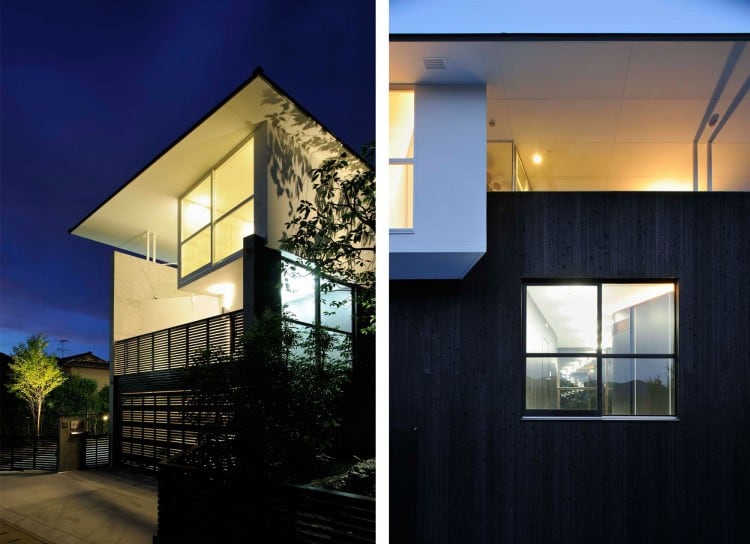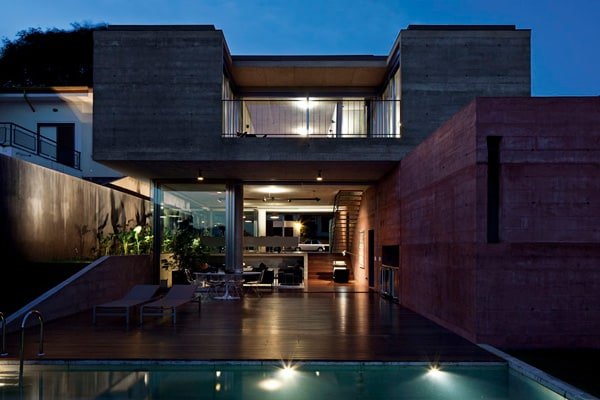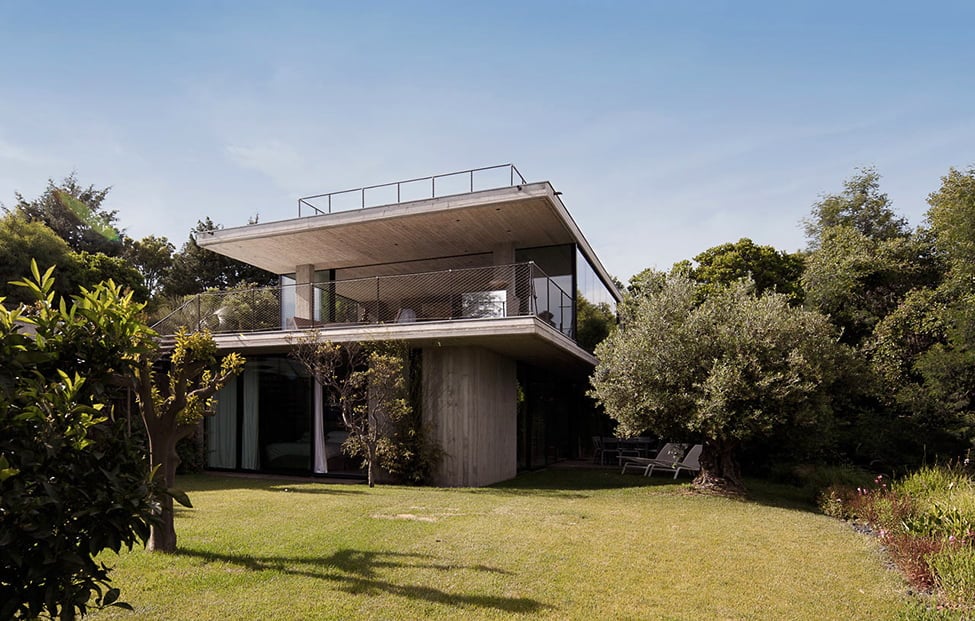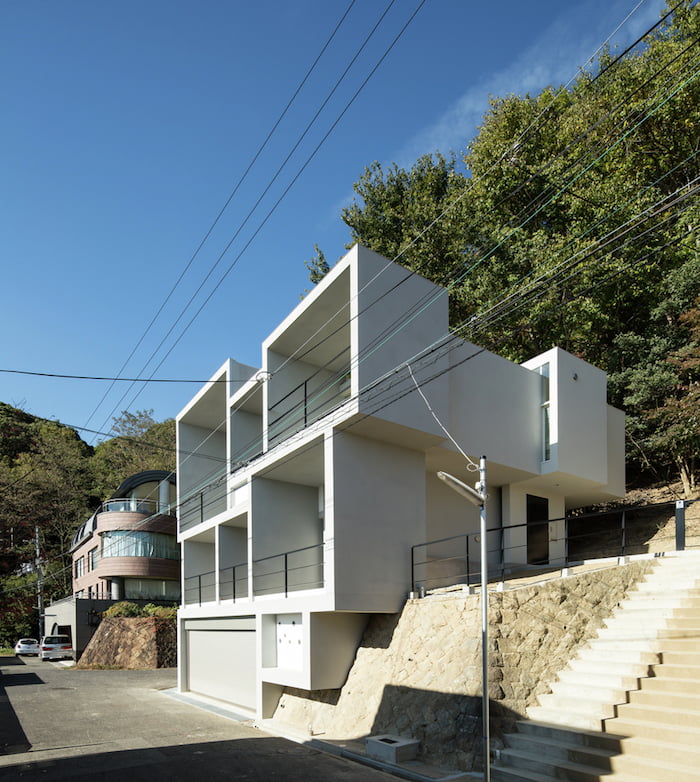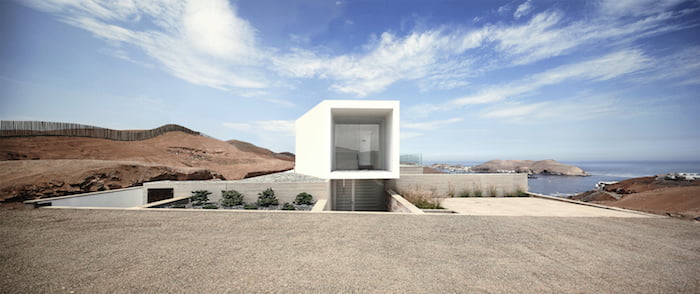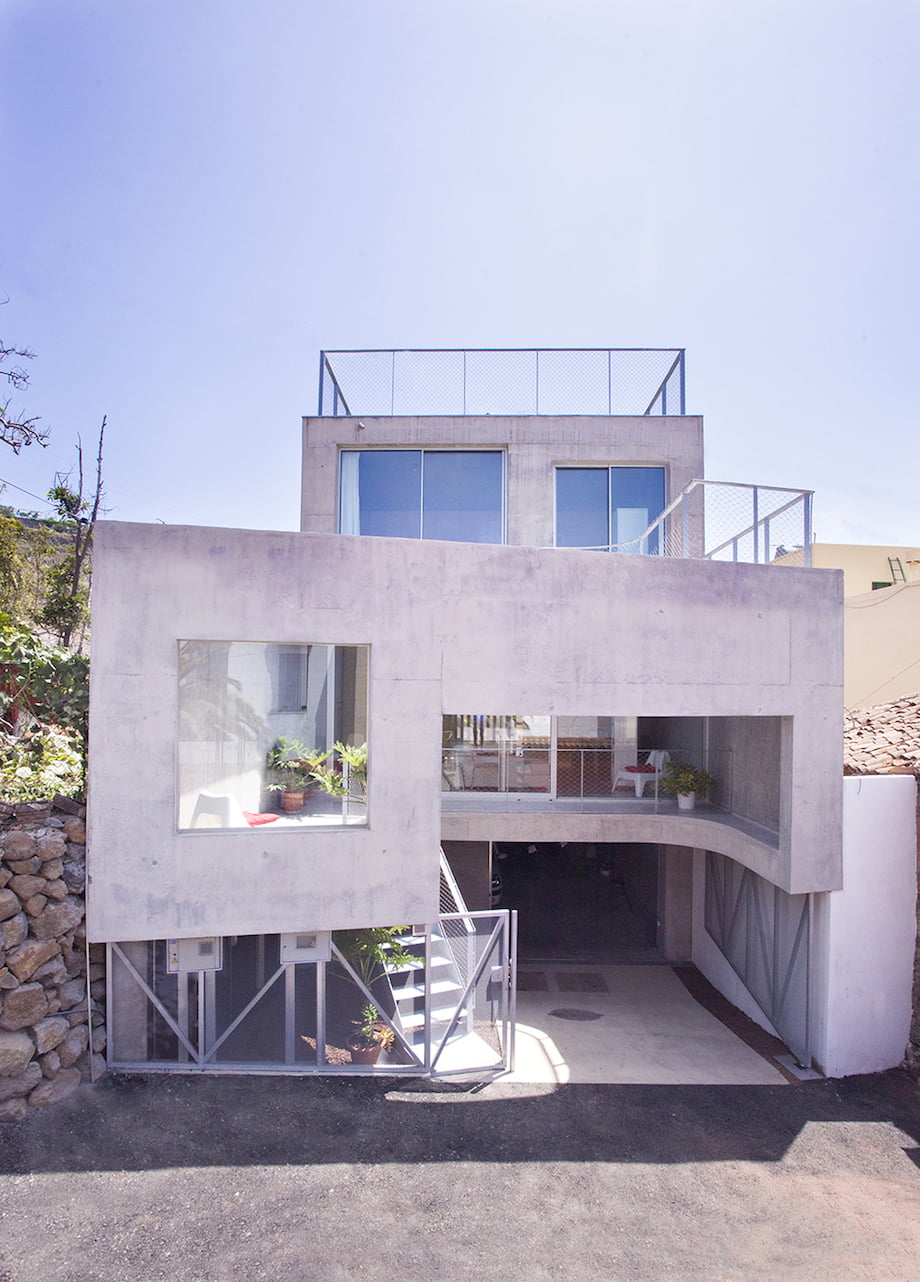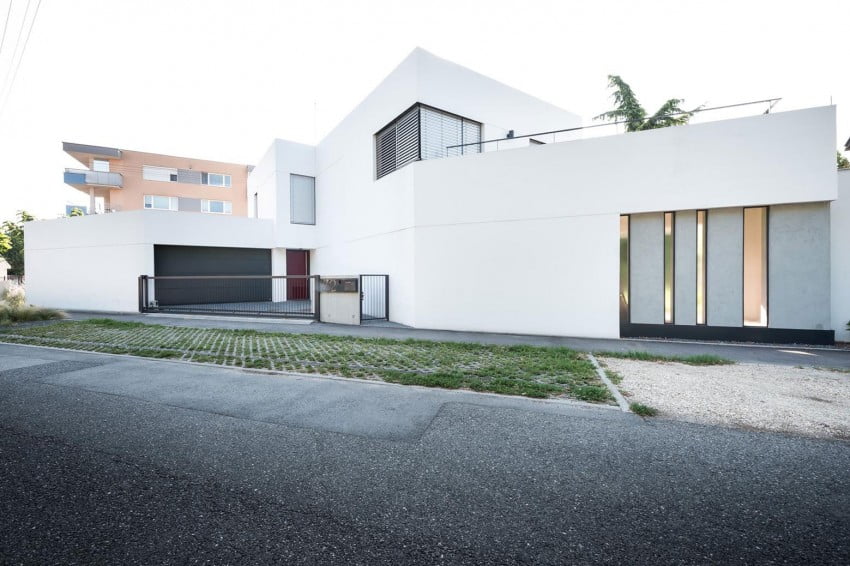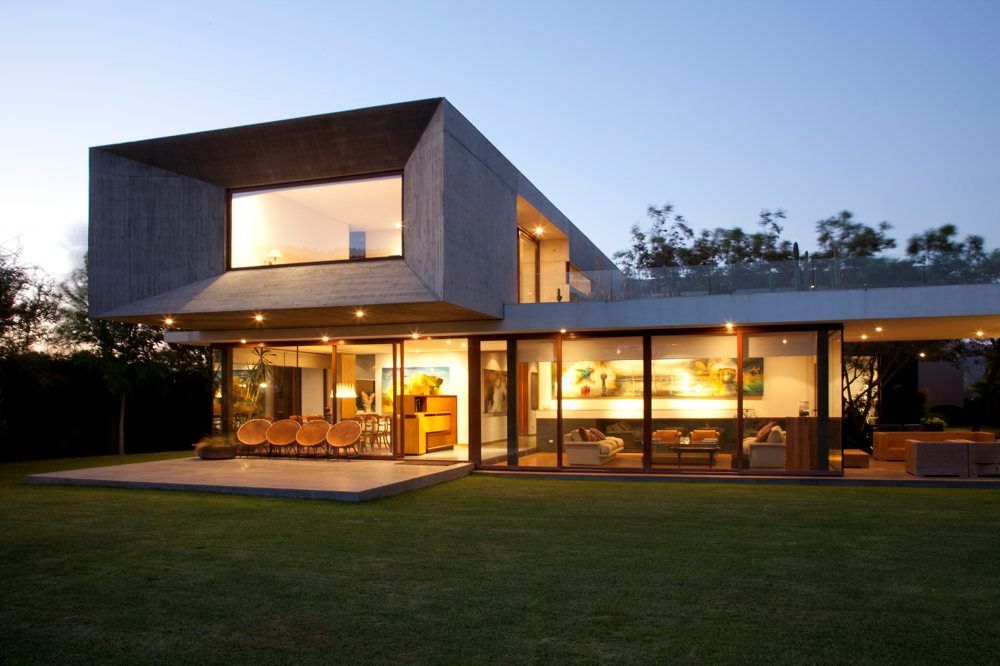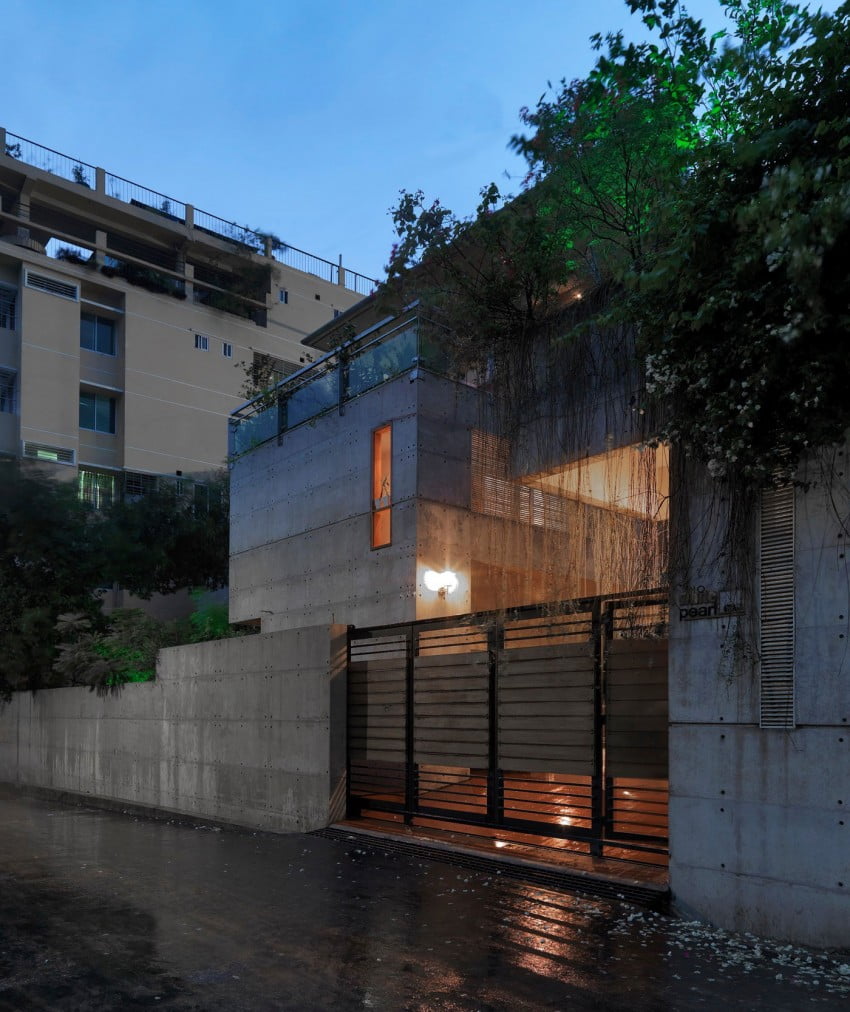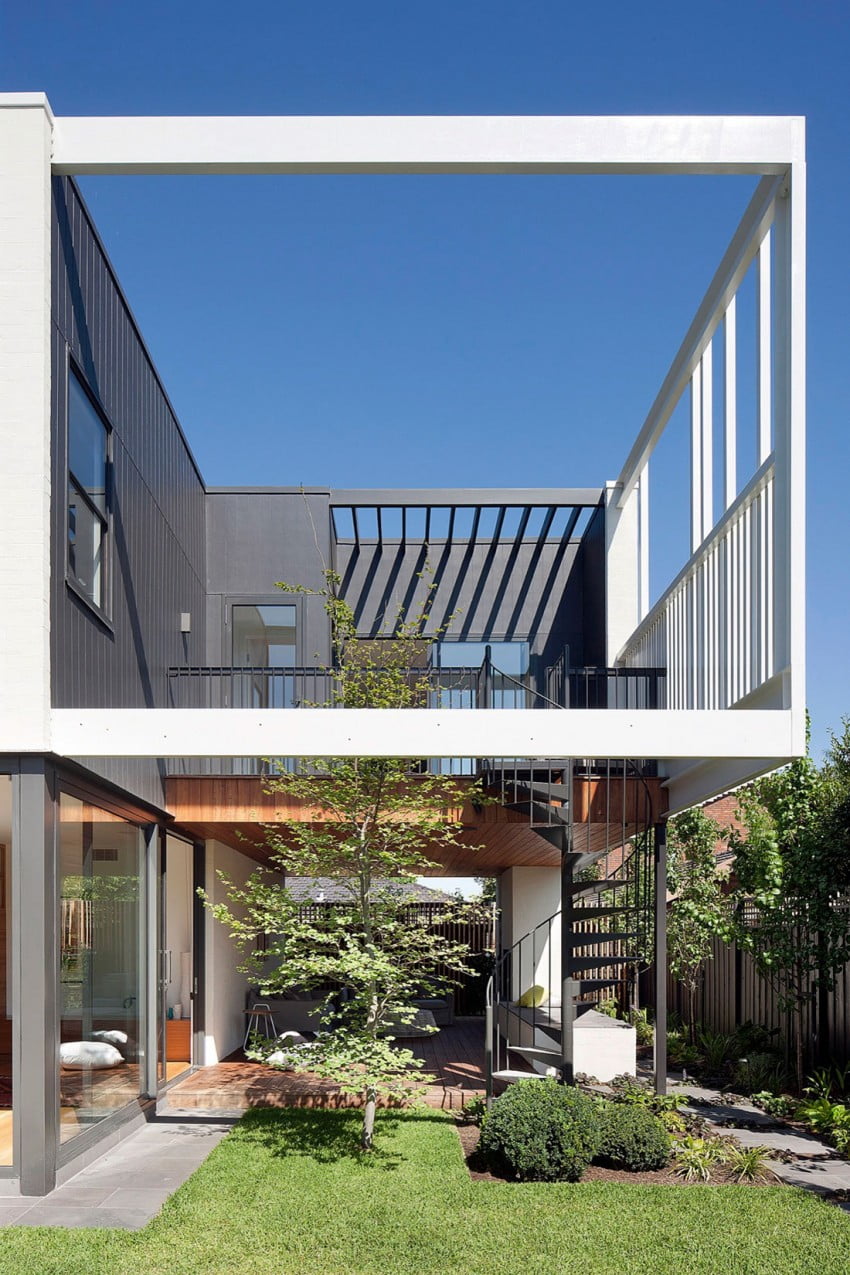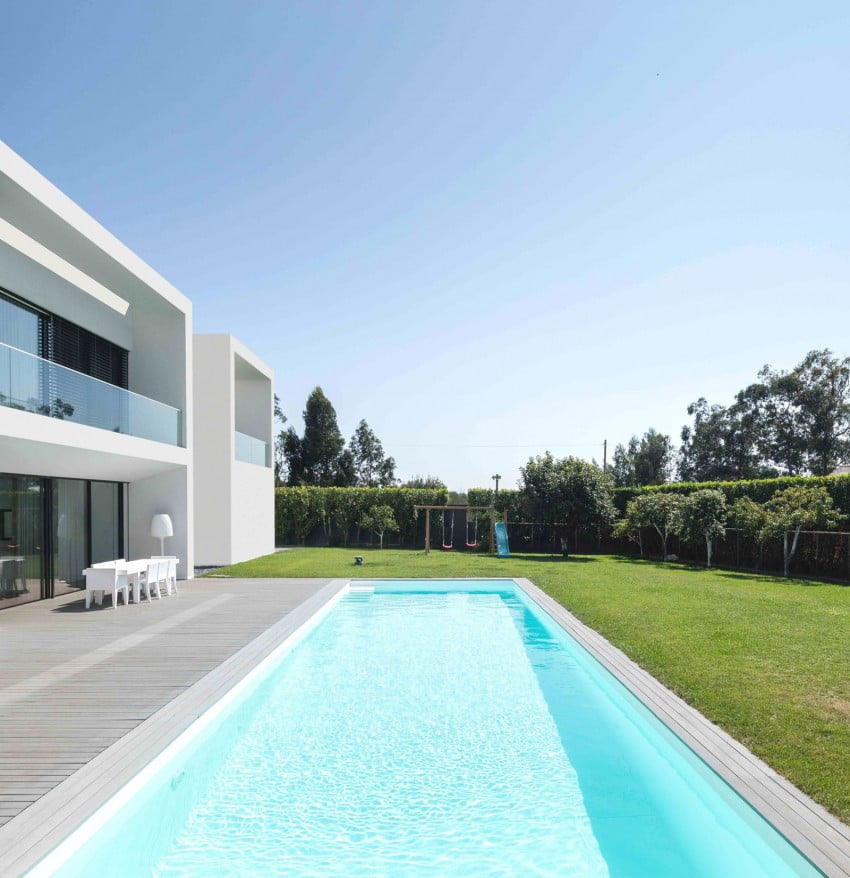 All photo courtesies go to the corresponding architects and their photographs
Conclusion
The bottom line is concrete homes provide a lot of benefits and goes far in terms of  reducing costs, improving comfort and safety as well as reduce your dependence on cooling and heating utilities. The number of homes made in the US continues to grow, a sign that homeowners recognize its benefits, and it's something you ought to consider too.
Related Articles 
7 Best Concrete Vibrators of 2022
10 Best Copper/Rose Gold Wall Clocks Today
17 of the Best Wall Clocks to Consider for Your Home
8 Best Gold Wall Clock to Feature in Your Living Room
19 Different Types of House Siding to Consider
29 of the Best Modern Wall Clocks for Design Enthusiasts Today