The kitchen represents the core of any home, modern or traditional in essence. It is only space we all tend to gather each day, for breakfast, dinner and other special occasions. Each and every single one of us clings to one sweet memory from childhood involving this special place, memory that in most cases will last for a lifetime. Decorating a kitchen has become more and more easy with each passing day as new appliances rise on the technological market, aiding us in our daily incursions in the culinary arts. Nonetheless, contemporaneity has preserved the basic primary requirements of the kitchen itself and evolved around them: modern sleek finishes, state of the art gadgets, all meant to improve our lifestyle and shorten the actual time spent cooking.
But for the ones who are in love with the culinary arts, the time spent in the kitchen mixing up special ingredients and producing magical dishes for the loved ones is essential. Here details come into perspective: texture, hue, material, lighting, overall decor, greenery, atmosphere, all contribute into creating the perfect environment where everyone finds "home". Wood has been and we hope will continue to be the primary material used in kitchen designs due to its immense attributes: intricate texture, cozy warm feeling exuded and multitude of varieties. It can be mixed and matched to respond to any style and tendency whilst preserving its noble origin and aesthetics.Below we have chose what we fave found as the Top 20 Most Beautiful Wooden Kitchen Designs To Pin Right Now. Cast a glance an choose your favorite design.
1. SIMPLE MODERN WOODEN KITCHEN WITH AN IMPRESSIVE BACK-SPLASH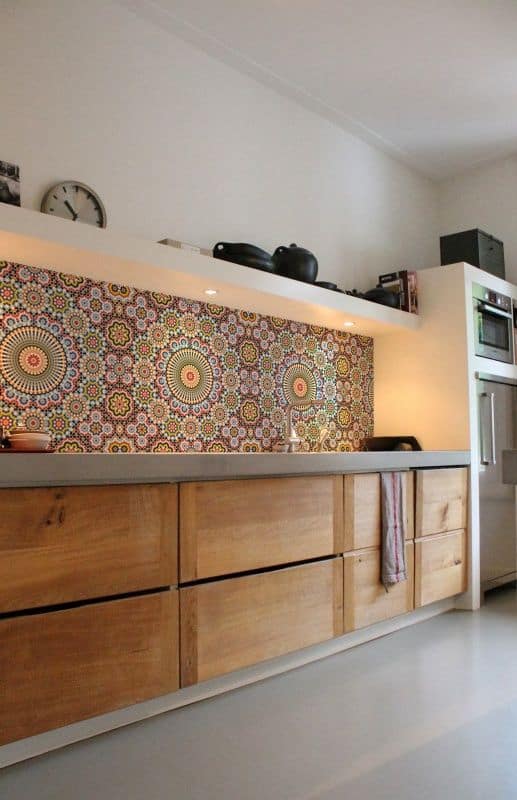 2. A MODERN APPROACH TO A WOODEN KITCHEN DESIGN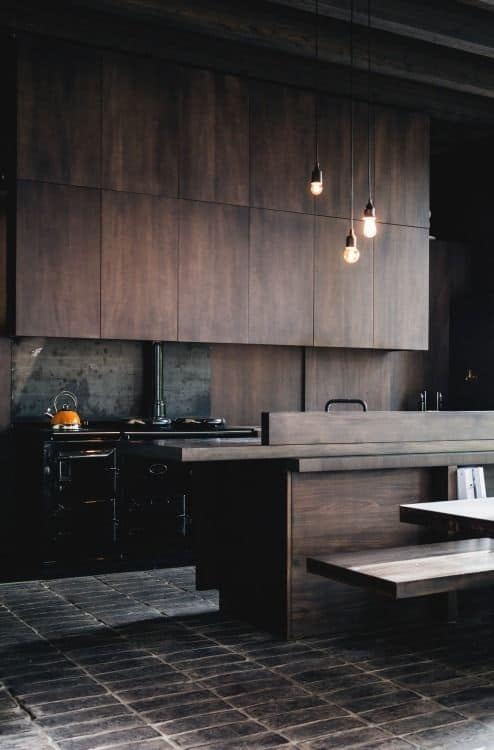 3. VINTAGE MINT GREEN AND ARM TONES OF WOOD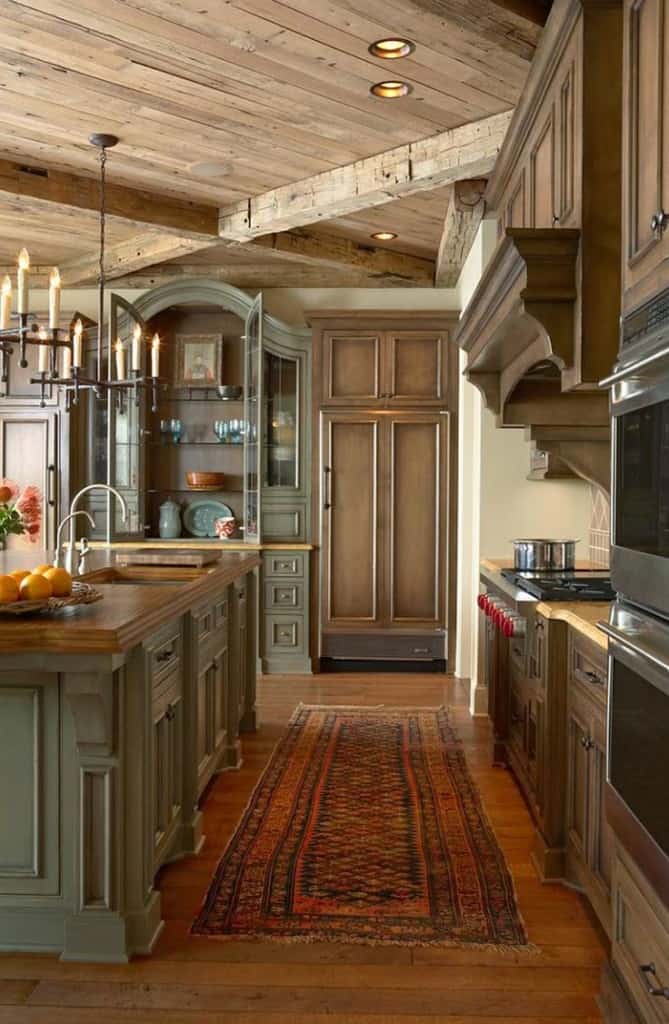 4. Wooden Kitchen Designs – OLD FARMHOUSE KITCHEN DECOR TRANSFORMATION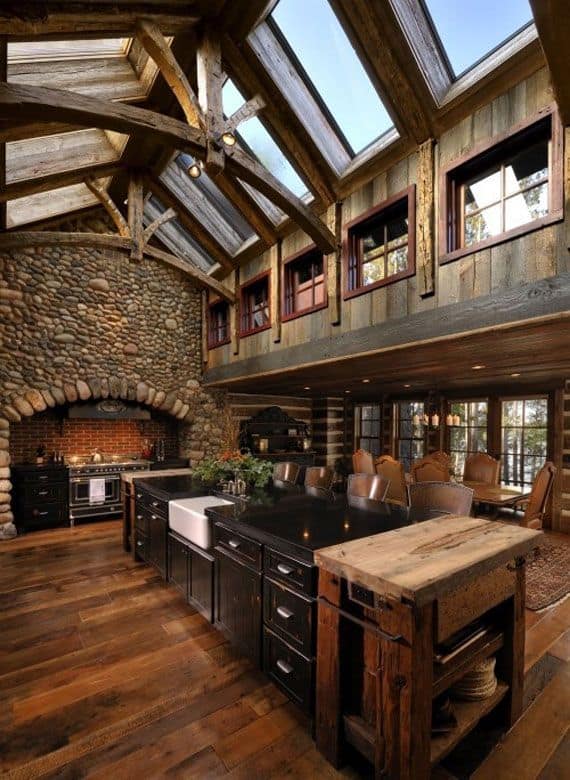 5. MASSIVE WOOD AND NATURAL STONE FOR AN OPULENT DECOR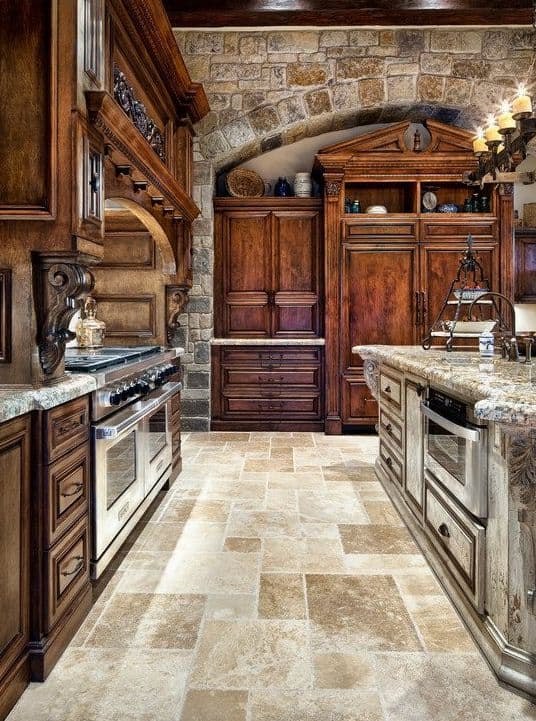 6. FRESH VIBRANT DECOR BASED ON STARK WHITE AND SMALL WOODEN INSERTIONS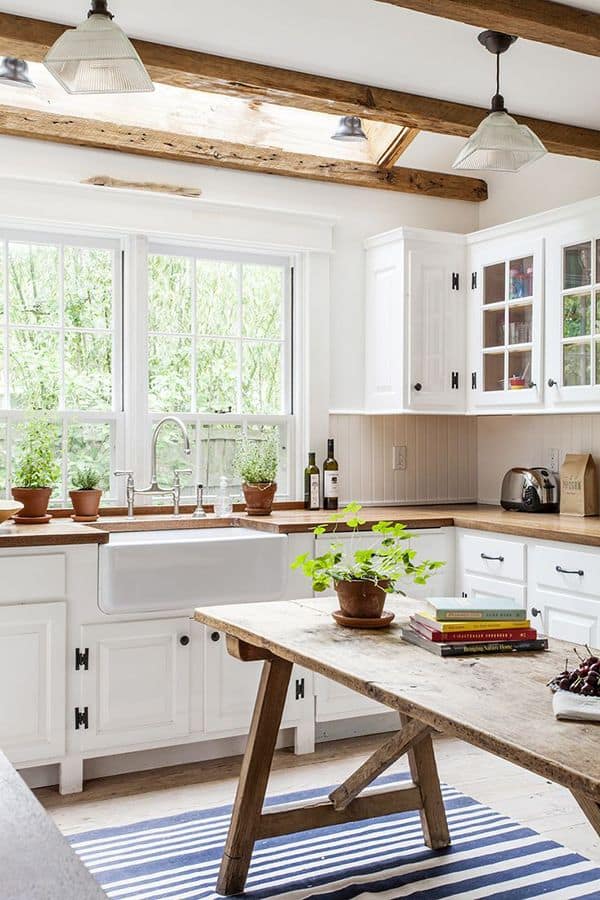 7. A VERY RUSTIC DOWN TO EARTH YET POWERFUL WOODEN KITCHEN DESIGN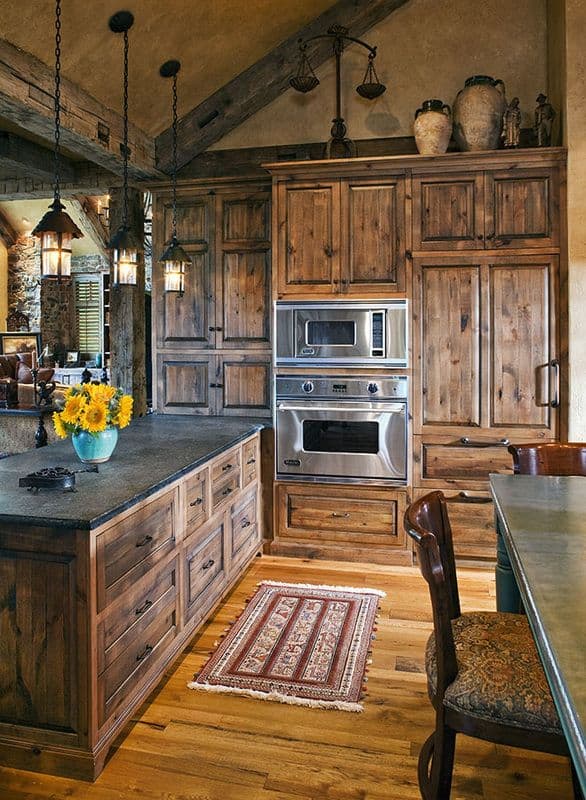 8. AN ALL WHITE DESIGN SPRINKLED WITH TOUCHES OF GOLD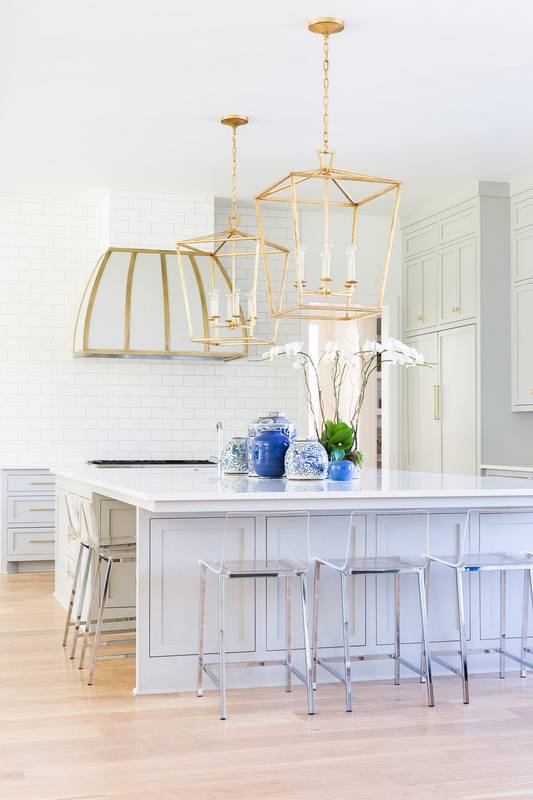 9. BOLD CONTRASTS BETWEEN BOLD DARK BLUE STARK WHITE KITCHEN CABINETS AND A WONDERFUL MASSIVE WOOD KITCHEN ISLAND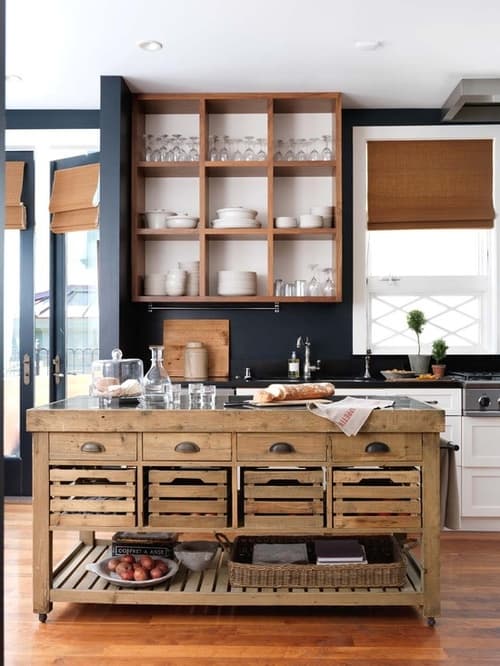 10. A NONCONFORMIST DESIGN WITH VINTAGE TOUCHES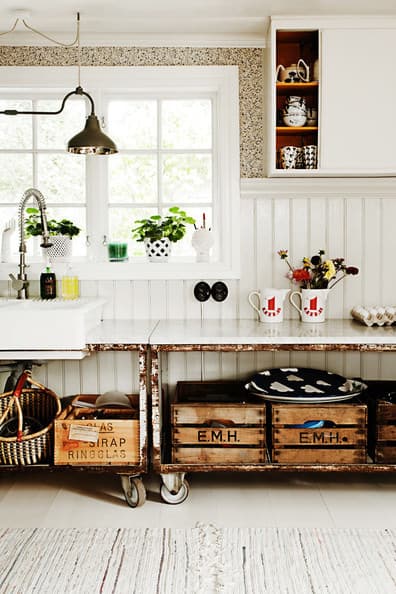 11. NEUTRAL DESIGN EXPRESSING ELEGANCE AND MODERNITY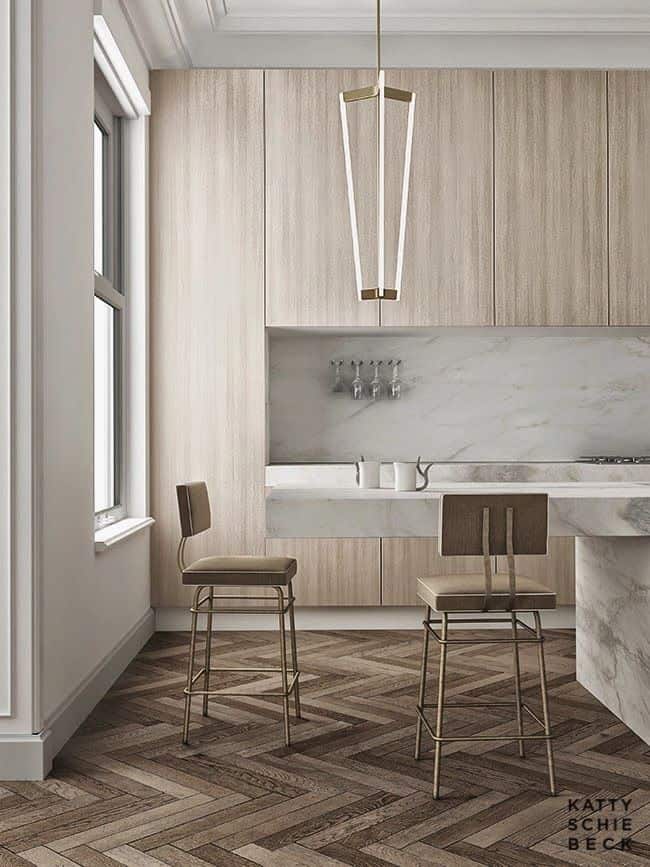 12. MINT GREEN AND DELICATE WOODEN TONES EXUDING A FRESH LIGHT ATMOSPHERE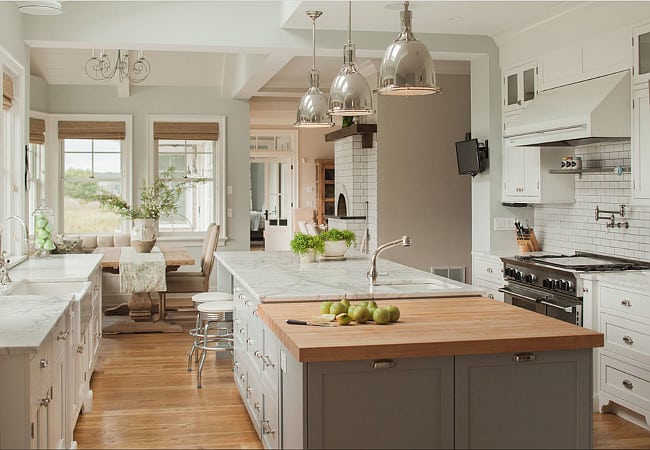 13. EXPOSED WOODEN BEAMS AND WOODEN WHITE KITCHEN FURNITURE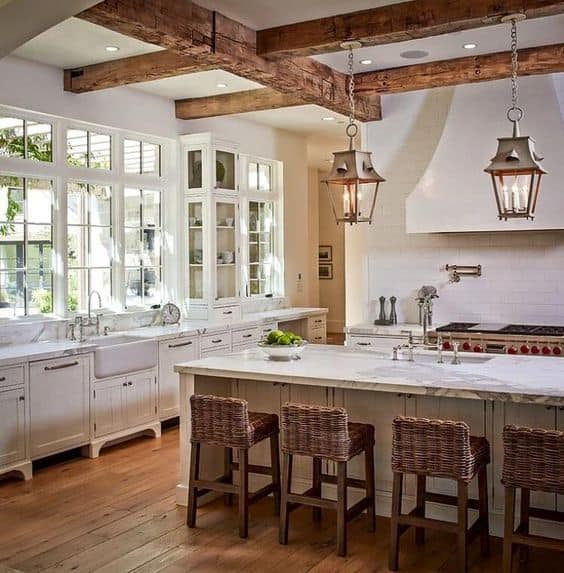 14. GREY AND WOOD COMPLEMENT EACH OTHER EACH TIME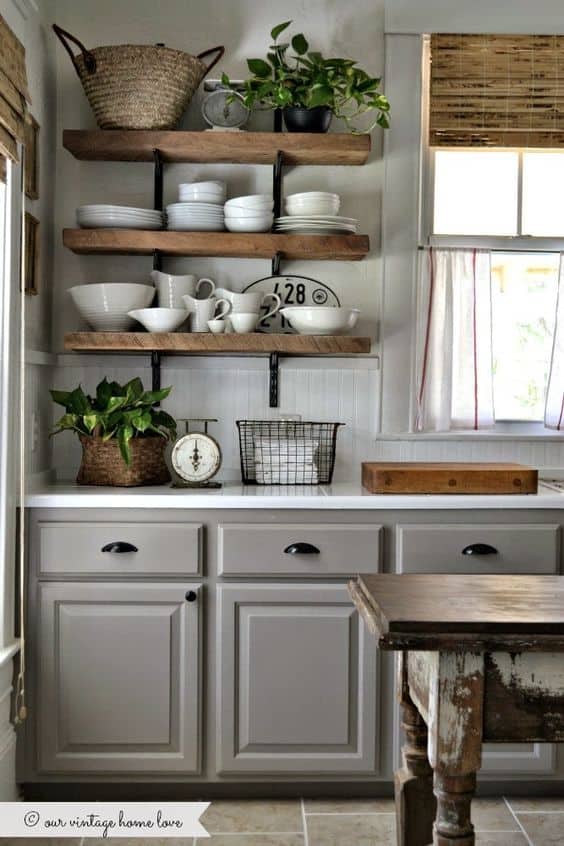 15. THE PURITY OF THE FINISHES SPEAKS FOR THE SPATIALITY CREATED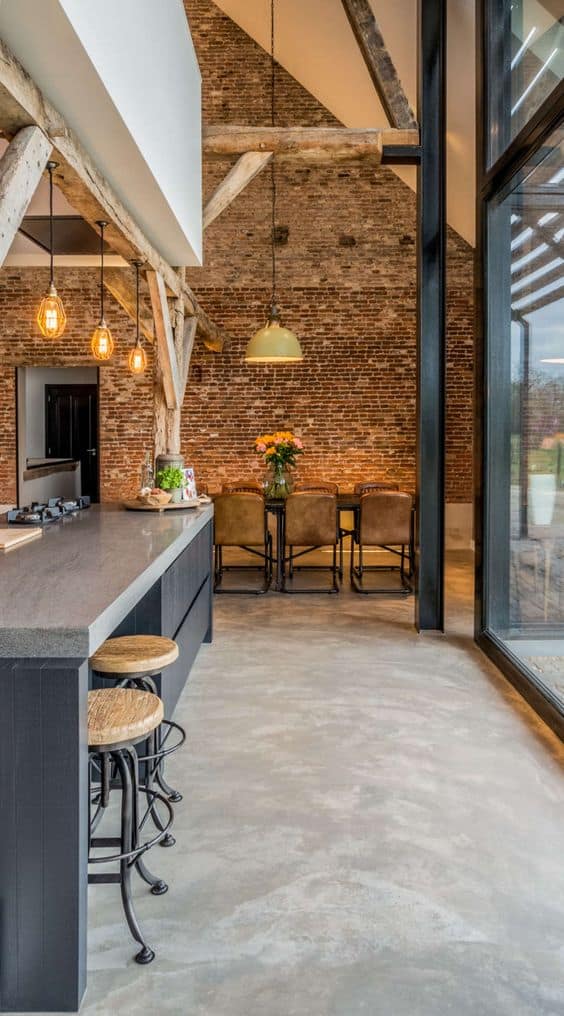 16. MERGING DARK WOOD TONES WITH WARM ONES FOR BOLD CONTRASTS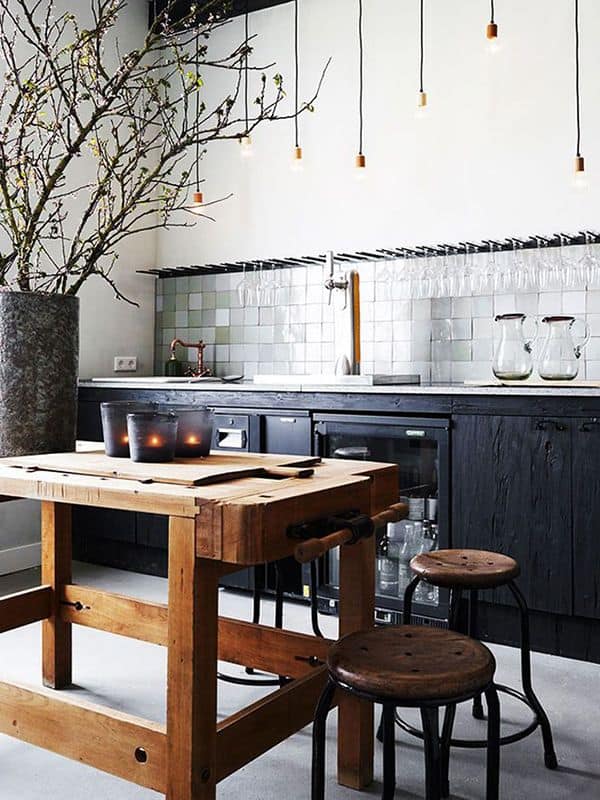 17. DARK HUES COMPLEMENT THE WARM TONES OF NATURAL WOOD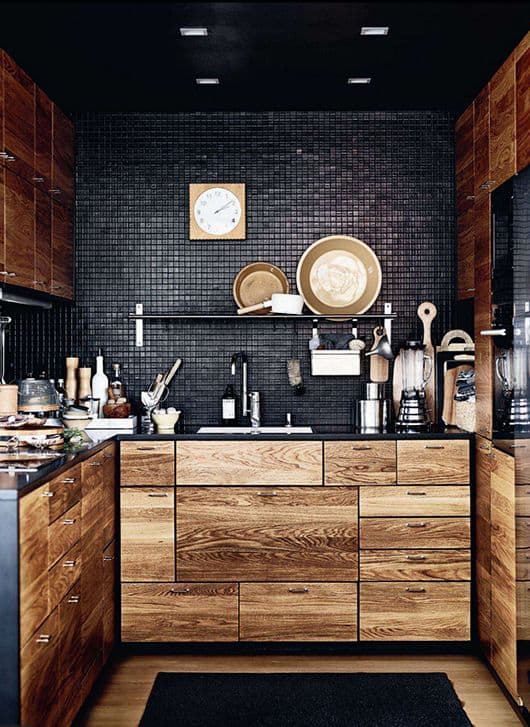 18. THE ROUGHNESS OF AN OLD BRICK WALL ACTING AS THE PERFECT BACKGROUND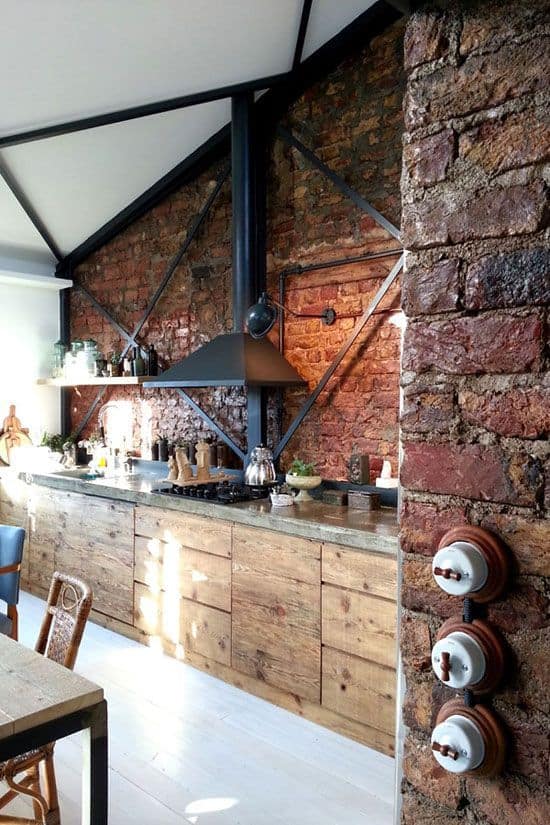 19. an exposed beAM STRUCTURE CONSTRASTING BEAUTIFULLY THE PURITY OF STARK WHITE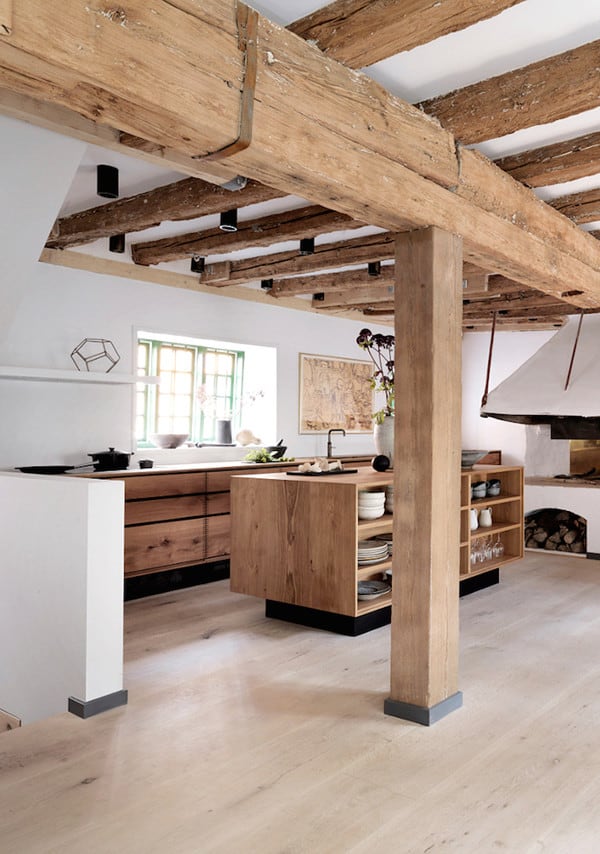 20. SIMPLICITY AND OPENNESS DEFINE THIS KITCHEN DESIGN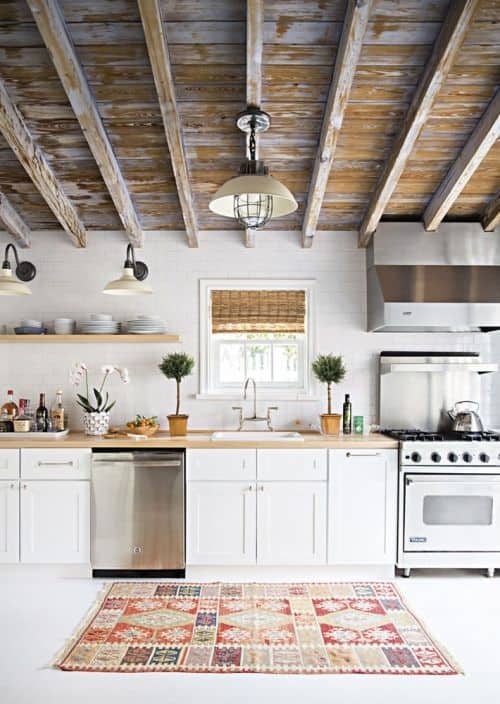 We invite you to choose your favorite from the above 20 beuatiful wooden kitchen designs and to pin it, share it and express your opinions about the design itself with us in the comment section below.