Simplicity is the ultimate sophistication. This is the phrase that highlights the need of a clutter free home.  Regardless of the amount of money invested in your interior design on exquisite high end items it is in vain if you are unable to maintain your abode impeccable, flawless. How can a white stark kitchen design enhance the feeling of space if the counters are not clutter free?
In order to maintain your home beautiful, cozy, welcoming and inviting you have to fight the clutter on a daily basis. Most guests will notice piles of papers in the living room replacing a plush setting. Counter-tops from high- end composites not being able to shine and subdue their surroundings may decrease the aesthetic values significantly. In the bathrooms toiletries stacked up in plane sight would not be good either. Consider a set of rules and guidelines to help you keep the home welcoming, inviting and comfortable for yourself throughout the year. Feel free to use our small pack of tips and tricks showcased bellow.
Recycle Useless Newspapers and Magazines
Why should the word Recycle be applicable only to an individual that practices a green living?! In our homes old newspapers and magazines are stacking up on a daily basis, these, exactly like trash should be expelled before they grab your bedroom space. If you are not going to read them now you probably never will read them later either. Try to keep only the recent issues in your living room rack.
Do your best to find the time to read the new one as it arrives, consider keeping special issues for further use in a special storage in which only a few special issues will reside. A simple floor paper basket can prevent you from keeping future magazines pilling if you`ll place it near the reading nook. You can recycle scrap paper every week.
Leave Books in the Bookshelves to Avoid Clutter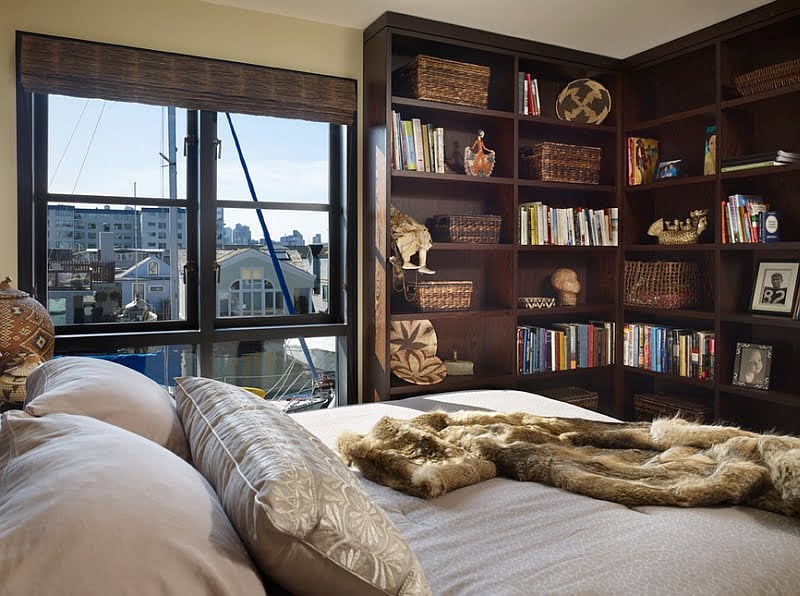 This is a simple advice from Captain Obvious. You should always keep your books in their cases or shelves. Pilling up books on your sofa, coffee table or unorganized in the shelves would look unappealing and uninviting. Keep the books that you currently read or need in one place : a big floor basket, a trunk under your bed or simply a drawer in the guest room. If you don`t have space in your bookshelves and you`ve already read them consider donating to someone else. .
Clutter Free Kitchen & Bathroom = Counter-tops Free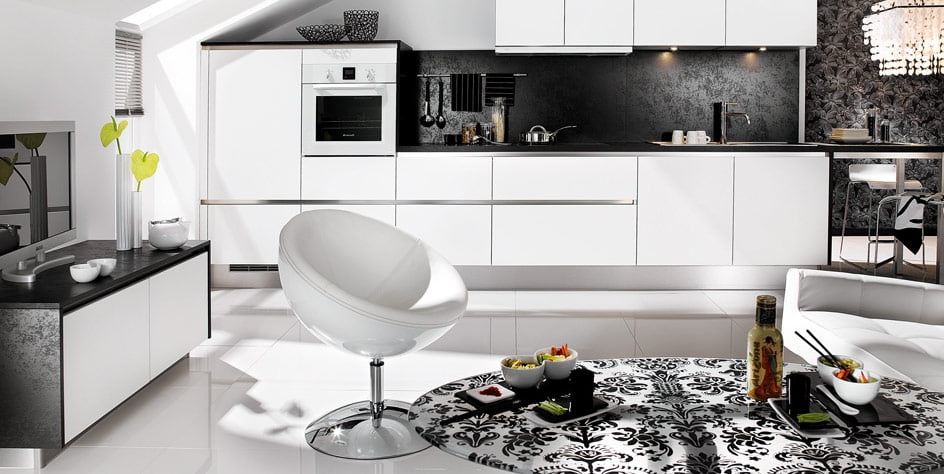 Your kitchen and bathroom are utterly important and these spaces should have certain functions clearly defined. The bathroom and kitchen should not act as storage for example nor shelter a washing machine if you have this possibility. Even in small kitchenettes beautiful counter-tops can be rendered a waste if your simple pile dozens of appliances and utensils on it. On the counter-tops you should showcase only essential , prefferably aesthetic essential items. Keep the ones that you use frequently, if you are a coffee person leave your coffee maker at hand, if you`re keeping it out just for a weekly guest it might make more damage then good.
In the bathroom try to keep only the toiletries you use daily. Occasional items can be deposited in or areas or nestled in some cabinets that would maintain the aesthetic values as high as possible whilst being ergonomic and efficient.
Arrange clothing
Tossing clothes on a chair or door knob is a habit that will never work in your attempt to maintain a clutter-free home. Hang them perfectly in your decor as a showcase of your personal taste, style and elegance or hide it from sight. Smart storage can help you keep season clothes from standing in the way and will enhance your room beautifully.
In most cluttered homes the shortage of storage space is indeed the actual problem so try to address this issue as efficiently as possible. Vertical space is always a valuable storage resource that is quite often underrated. Filling counter-tops and table tops permanently will consume your workspace and stand in the way where simple wooden shelves or built in shelves could do the trick easily without harming the image. In your kitchen organize your utensils efficiently and keep unattractive looking items inside the cupboard to maintain the clean neat look.
Be creative !
At the end of the day you are the only one that knows exactly when you need an item and this will help you mix and match, improvise and really get creative with your own clutter. Even if you are out of storage space there are tons of beautiful solutions that you can use to obtain the proper end result: if you fold beautifully you can keep piles of towels in plane sight, forming a tower of vintage suitcases would enhance most interiors, filed papers, holiday items nestling small items, craft items and materials, DIY projects.
You are the only one that has the perfect recipe. Discover and materialize it !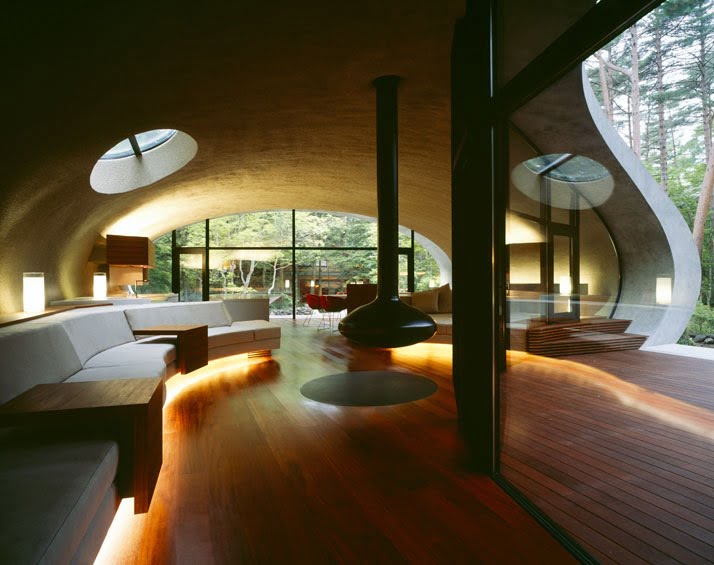 Another useful trick would be on jewelry :  try to hang pieces of jewelry items that you usually mingle in your vanity cabinet. In a hanger with multiple pockets you can always access jewelry when you need them or lock them in separate jewelry wardrobes if you have the frequently used ones at hand. Do not waste your time and energy scavenging for the other ear ring or watch in your drawers.
Another thing you may try out is to hang pieces of jewelry items that usually cause a mess in your vanity cabinet. By using a hanger with many pockets, you can have easy access to jewelry whenever you need them too. You can always keep the valuable pieces tightly locked in separate jewelry wardrobes. But with the frequently used ones in a clear hanger, you may not have to waste your time by scavenging for the other pair of jewelry in your drawers.
We would love to hear your opinion on the subject in the comment section bellow, we will do our best to complete this article with more ideas in the future.