Fairy dust will cover your Halloween this year as you and your children will use the epic DIY Halloween Tinkerbell Pumpkin Templates and Stencils that follow to sculpt extraordinarily beautiful decoration that capture the small fairy in wonderful, magical settings. "Tink" or "Tinkerbell" is not a traditional Halloween icon yet she is an icon for children and thus its presence will not be questioned, she is a fairy able to bring magic in their life, in this celebration, she ought to brighten your Halloween in no time.
She is renown in the world of fairies, little girls love Tinkerbell thanks to her extraordinary nature that happily Hollywood legends have brought to life in the movie adaptation of Peter Pan, namely Julia Roberts and Kate Winslet. The following templates bring the little fairy closer to your home, they invite you to craft her invitation in your Halloween décor rapidly with the pumpkin stencils below, you will be able to create some magical pieces, all you need is a detail carving knife and you are ready to spread magic around you.
In the following gallery you will find the Tinkerbell pumpkin templates to use for a magical Halloween; feel free to download the PDFs or print the JPGs directly from the gallery and start crafting the extraordinary !
RELATED ARTICLES
23 Extraordinary Creative DIY Halloween Decorations That Will Surprise
33 Insanely Smart Eerie Haunted House Ideas for Halloween
26 Enchanting and Spooky Ways to Decorate Trees for Halloween
17 Super Ingenious Smart Easy-to-Make Halloween Decor For Your Household
42 Super Smart Last Minute DIY Halloween Decorations to Realize
Terrify Your Guests With a Ghoulish Great- The DIY Head in a Jar Halloween Project [Printable Included]
15 Mysterious Chilling and Creepy Halloween Wreath Designs To Realize
The Ultimate Decorations For The Upcoming Halloween: DIY Glow In The Dark Pumpkins
DIY Homemade Halloween Decorations Equipped With Terrifying Potential
3 DIY Halloween Decorations That Will Surely Terrify Your Guests
Greet Halloween With Fun Creative DIY Pumpkin Decorations
111 World`s Coolest Pumpkin Designs to Carve This Fall
111 Cool and Spooky Pumpkin Carving Ideas to Sculpt
Pumpkin Decorating Ideas For The Upcoming Fall Season
21 Charming White Pumpkin Fall Decorations For Your Household
129 World`s Insanest Scary Halloween Haunted House Ideas
DIY Halloween Tinkerbell Pumpkin Template Stencil
Tinkerbell Blowing Stardust and Love Into the Wind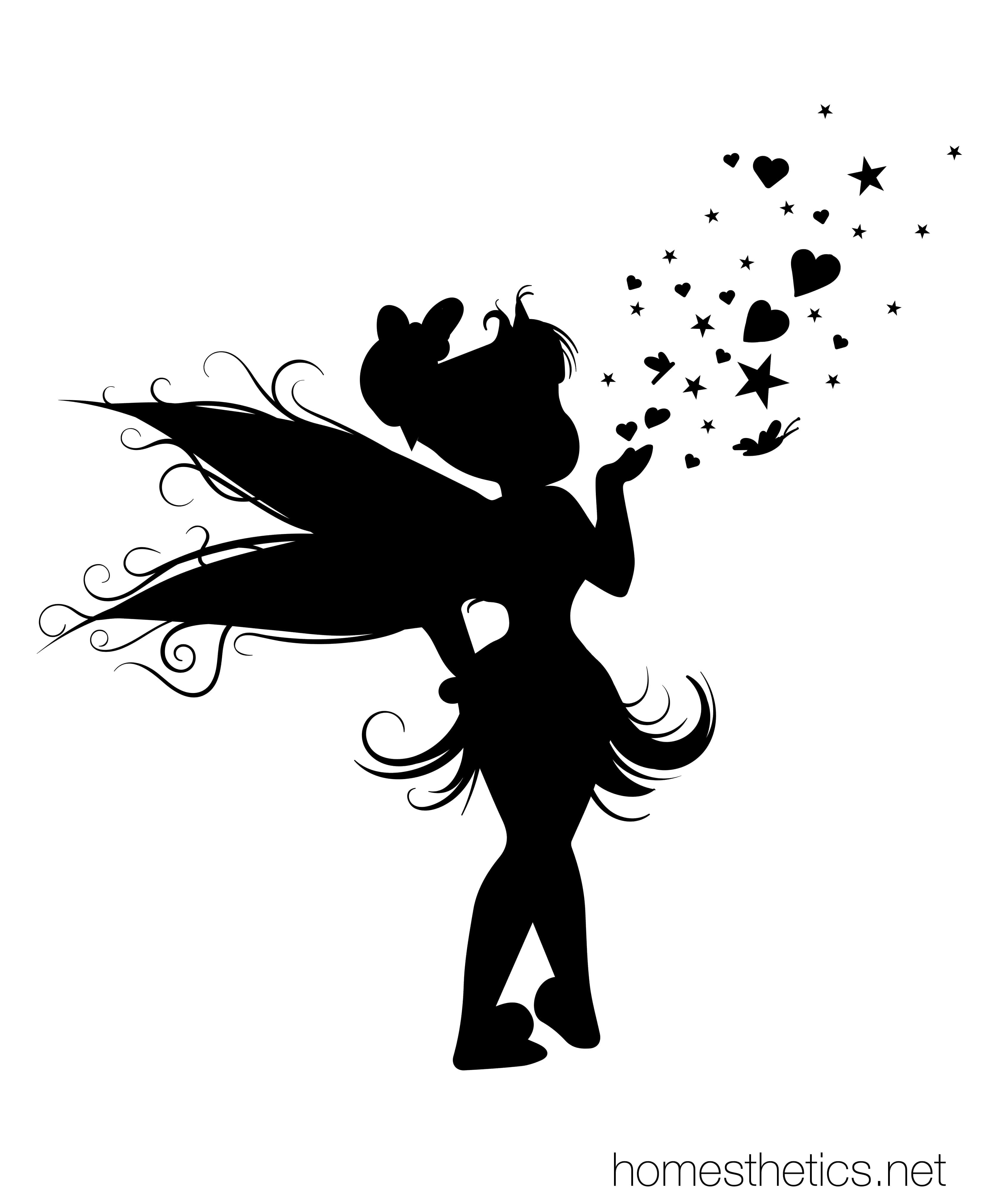 A simple template that portrays Tinkerbell in all her inspiring innocence spreading the sparkling star-dust around the world, changing everything, piece by piece. All you need to do is to encourage her by printing the template above and carving it onto one of your pumpkins. The super simple procedure will have phenomenal results and it will only take an hour tops as there are no intricate details to slow you down. You could also carve out a name, an object or a location in the direction in which she blow the sparkling dust to create something custom, a tad more personal.
via homesthetics
Tinkerbell Enchanting the World Template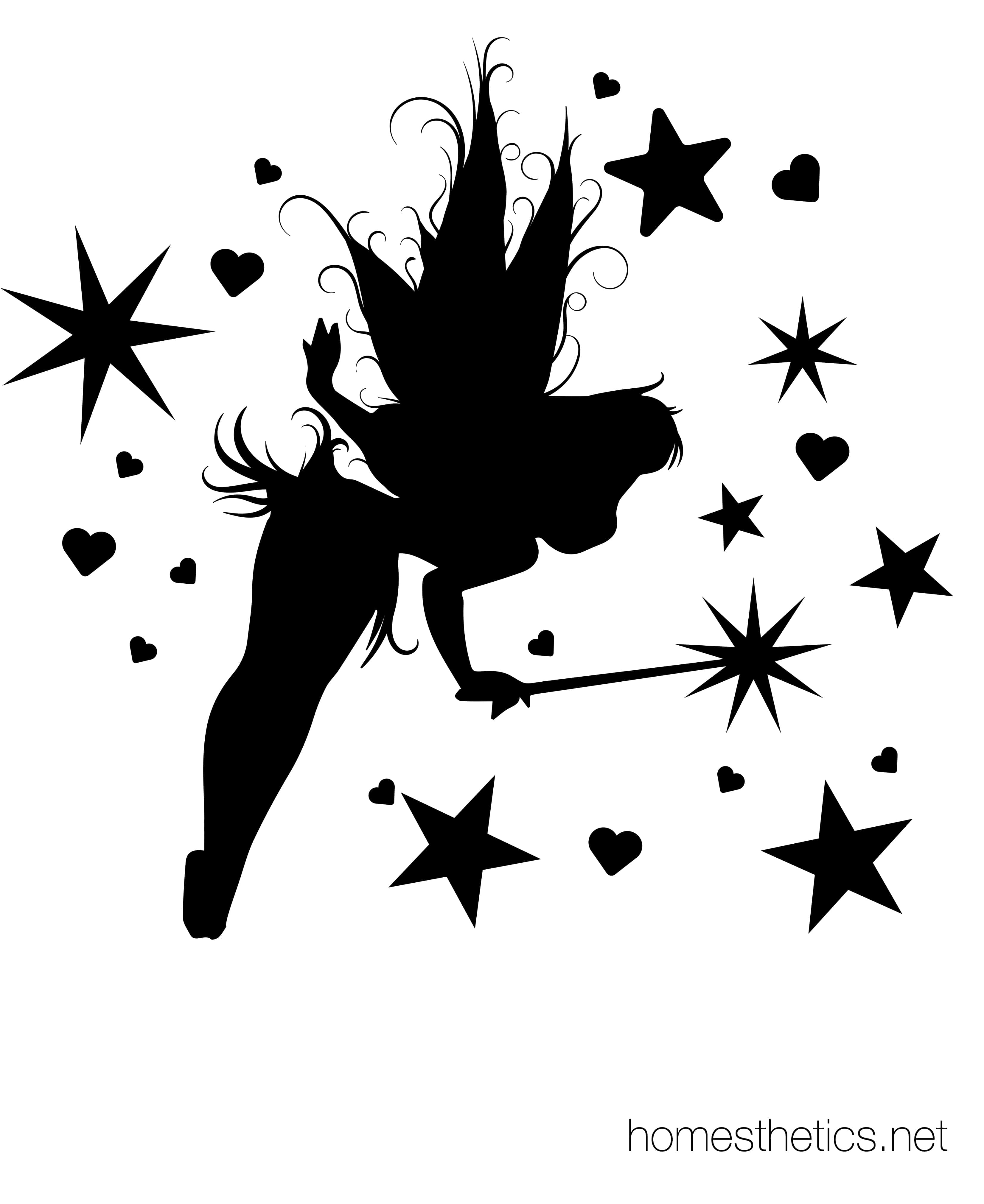 This templates bring forward a great opportunity for your ideal Halloween lantern, one that you ought to realize with the little league, a magical crafting session is ahead. The template portrays Tinkerbell flying, spreading magic around her, protected by sprinkling fairy dust, transforming everything around her. You are to feel her magic in your home as soon as you complete the carving and animate the craft with a candle from within; everything will change, children will find it adorable. Spend as much time as possible on detailing to create a true masterpiece.
via homesthetics
Tink Posing for a Halloween Pumpkin Template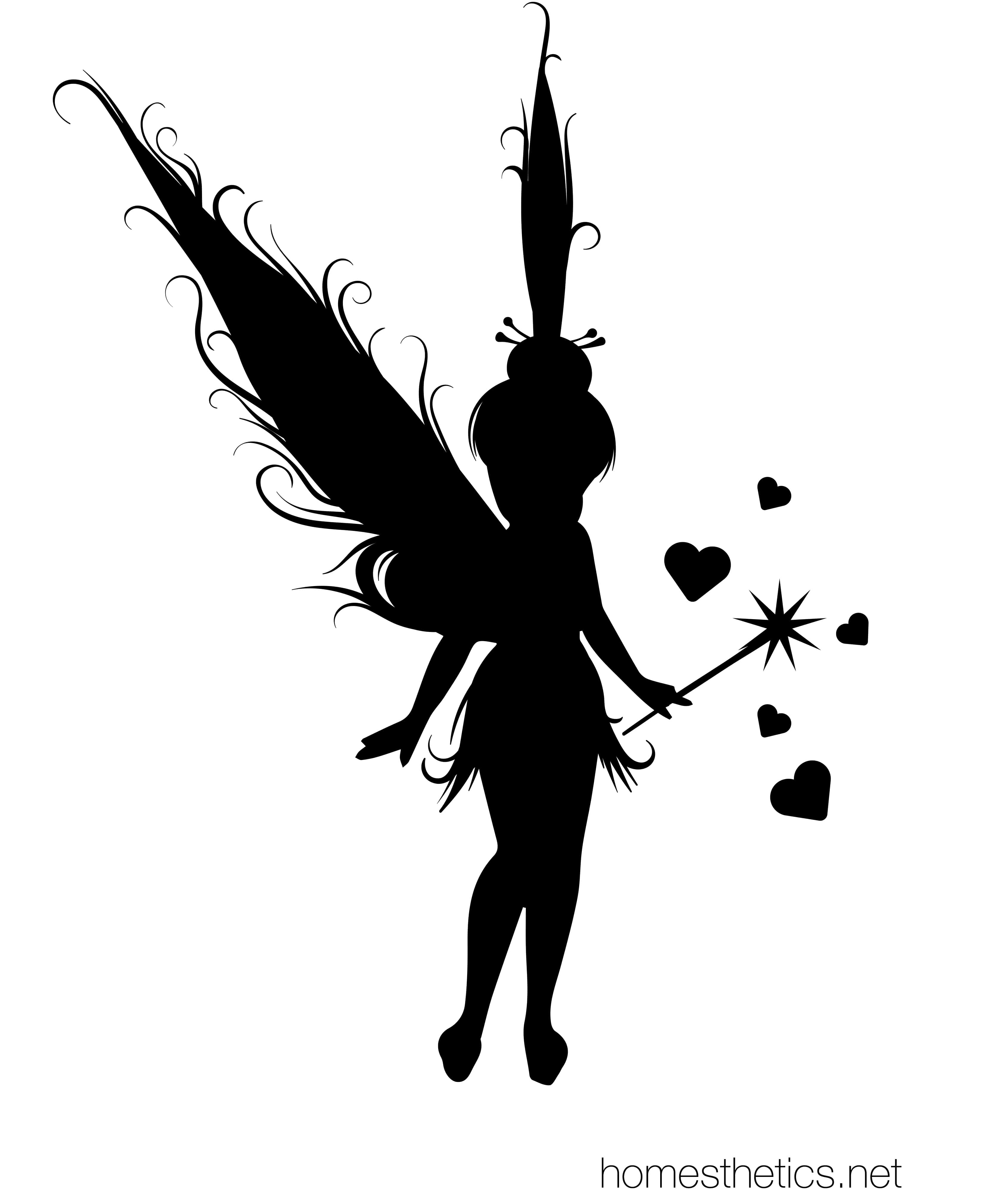 A small adorable Tinkerbell fairy ready to beautify a Halloween pumpkin for Halloween, animated by the light of a candle from within. It will be adored in your celebration, the little fair sprinkling star-dust changing everything for children and adults a like. You will probably spend some time on the intricate details but you`ll end up making all the children attending the party insanely happy.
via homesthetics
Tinkerbell Enchants a Castle 
Tinkerbell can safe-guard your home too, she can be there for you, animated by a candle from within the pumpkin, spreading happiness and joy, magically transforming your celebration.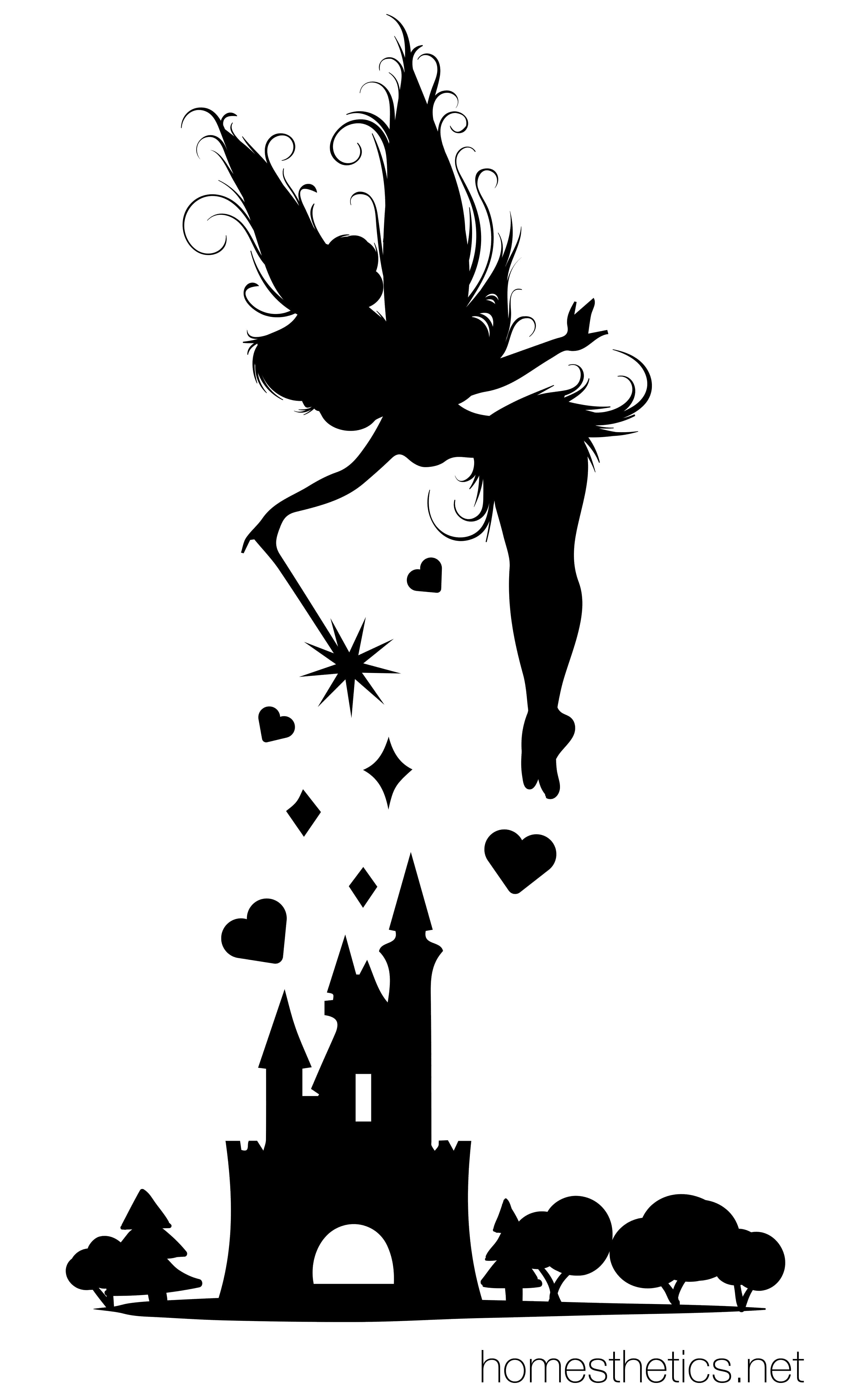 A little sprinkling fairy dust can protect a shelter, a family from harm, it can bring smiles, it can bring laughter. Feel free to remind your Halloween celebration of the opportunities brought forward by fairy dust, this little detail can be brought in your home decoration through glitter or it can be splendidly, intricately detailed into the carving itself. Needless to say that you can infuse a tad of glitter in your carving, get creative and materialize something memorable, children will love it !
via homesthetics
Tinkerbell Creates a Fairy Cloud
Every now and then clouds created from fairy dust are simply required, Tinkerbell sees to it.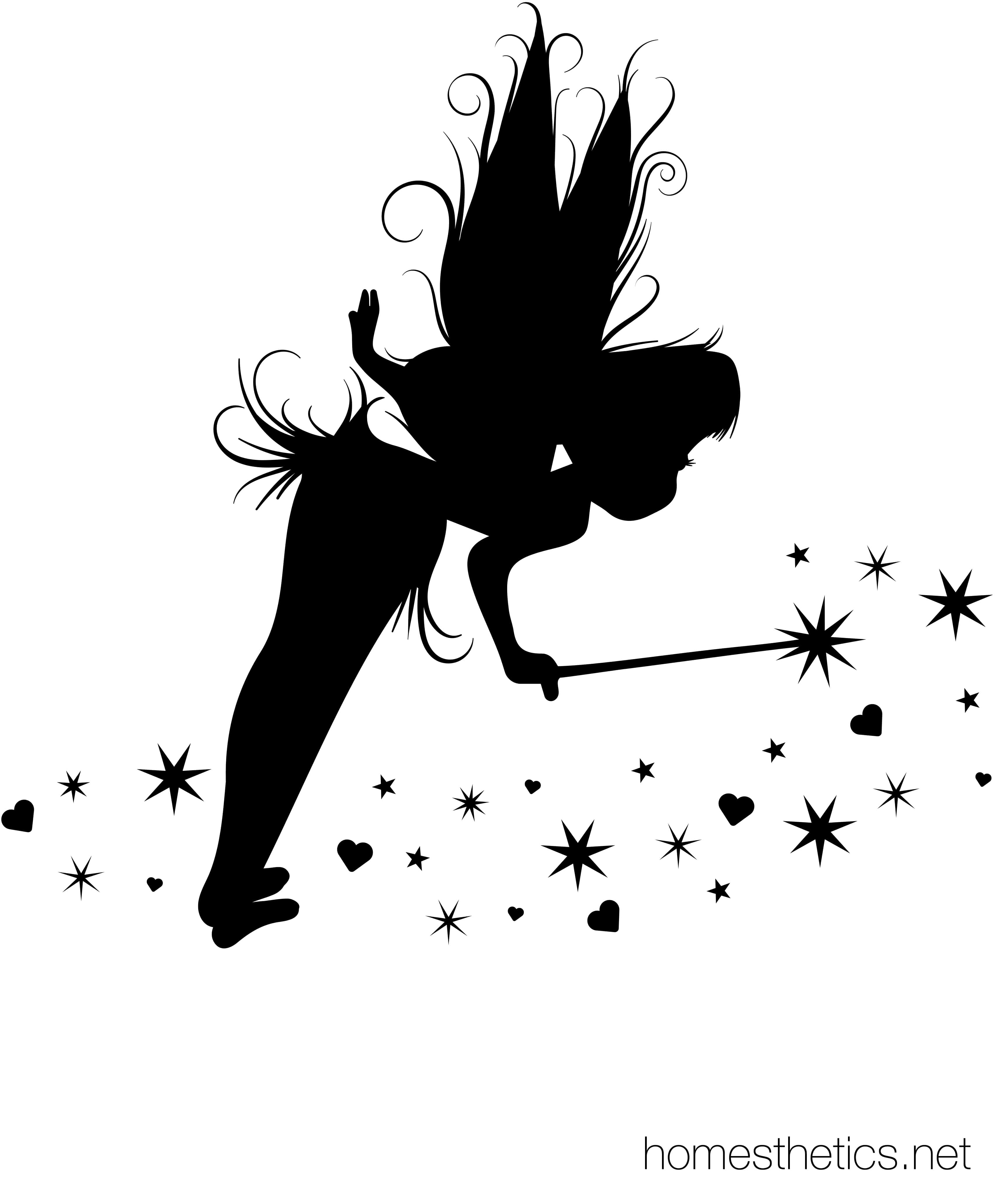 A small cloud of star-dust is being shaped to magically spread happiness and joy around the surroundings, a blanket of sparkling joy if you will ! You can of-course customize the surface or item on which the little fairy make her wonders, be ready to surprise your guests with something original that you all care about, it can be a name, a place or a lovely quote under the blanket of star dust, simply get creative !
via homesthetics
Simple Black and White Tinkerbell Head Halloween Pumpkin Template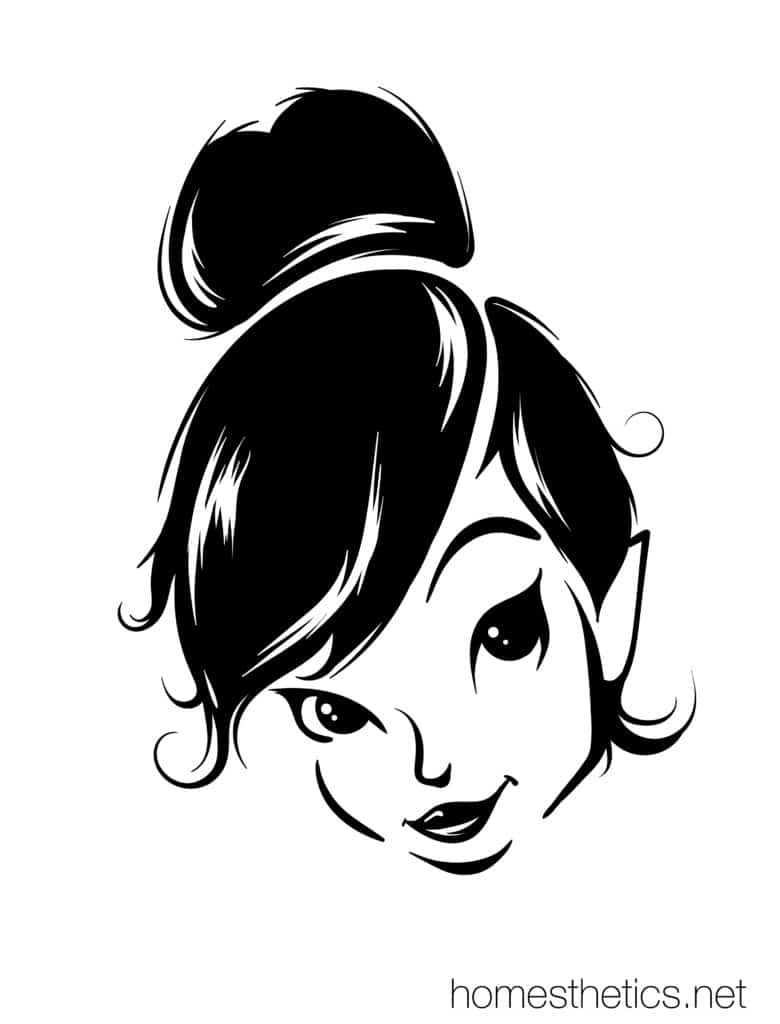 A small simple carving can portray the magic fairy in all her beauty, an innocent little creature that changed the world bit by bit, a role model for our little princess in this realm. A simple pumpkin carving project that you will be able to realize insanely rapidly with the Tinkerbell Halloween pumpkin template below, feel free to add sparkling fairy dust wherever needed and as always, animate it with the light of a candle from within; the results will simply be magical.
via homesthetics
Linear Black and White Tinkerbell Head Halloween Pumpkin Template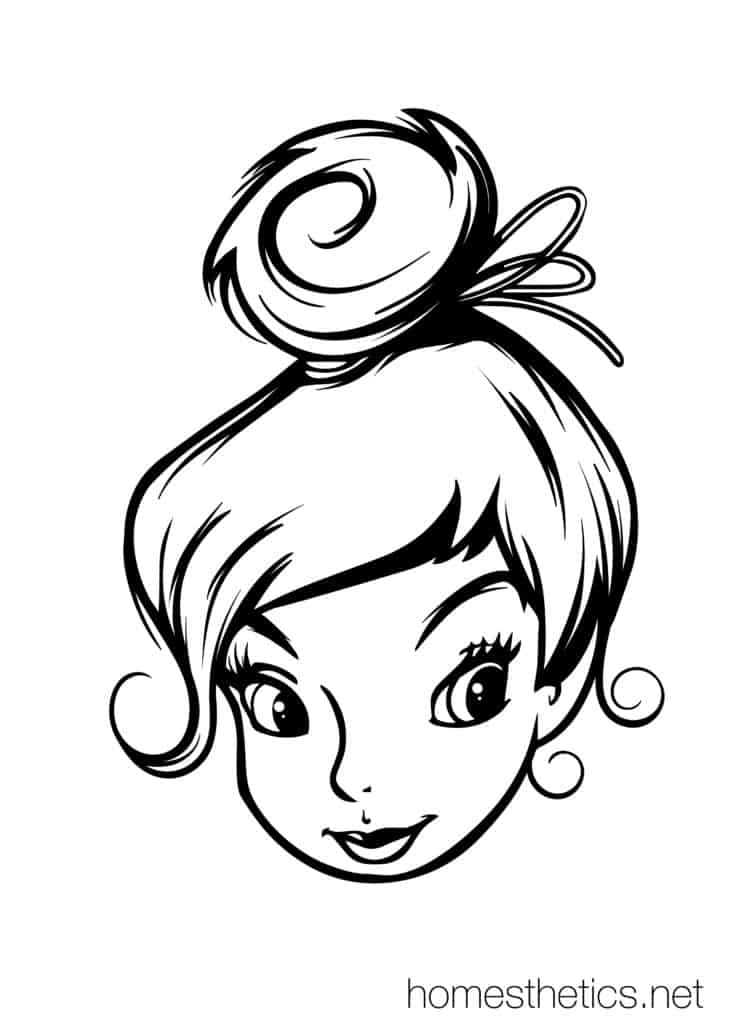 The little adorable fairy tale portrait is a different interpretation of the same artist Razvan S. from Designaissance. This second portrait is far easier to realize for the beginner as the linear contours are better determined thus implying fewer details and less hatches overall. The splendid fairy tale can be of-course accessorized as you see fit and it she should have a cloud of fairy dust behind her; it will require great detail but you`ll surely manage with the children around you, helping you out.
via homesthetics
Tinkerbell is a raw-model. If your daugther ever mentioned here in here stories, you could take an hour at the end of the day to sculpt a pumpkin that can shape one of the most memorable Halloweens she every had. These kind memories are the ones that will nurture and growth the imagination of the child and his self-confidence, these are the kind of memories that shape an extraordinary childhood, the little things, the support of their family, the coziness of their shelter.
Make the world a better place for your little one by carving a pumpkin with his, her favorite superhero, it is that simple !
In the following PDF you will find all the templates above in one file that you can rapidly print.
This feature is part of the Homesthetics Templates Collection realized by Homesthetics Magazine in partnership with Designaissance Studio. The contents of the tutorial are copyright protected as it is the collection itself; if you are interested on sharing the drawings on your website or magazine please contact the magazine.

Feel free to print and use the templates for home use or share the page for educative purposes as this is the definitory purpose of our mission with this collection.
How do you see the Tinkerbell Pumpkin Templates and Stencils above ? Where these useful ? We would love to hear from you in the comment section below !