Renting a home is never easy. And after finally finding that perfect place you could call home comes the difficult part: decorating and arranging the small place to resemble that dream home we have always wanted. But then another problem rises: if you rent a home for a short period of time, you will not really be allowed to modify the interior to your liking, especially if you have a short term contract or no contract at all .Nonetheless, there are tons of temporary solutions to help you in your endeavors. So today we have gathered a small collection of Temporary DIY Wall Treatment Ideas For Renters. The walls should be the very first part of a room that can and should be changed to your taste, having the ability to transform the entire decor and really express that beautiful design scheme you have planned. Do not be afraid to use colors, even bright ones to freshen up the place. There are a lot of painting techniques you can choose from to add texture to your walls. Check out a few ideas we have featured below along with their tutorials to obtain that perfect end-result.
1. Pixelated floral wall
Fresh colors can brighten up the atmosphere in any interior. Add some contrasting furniture pieces and you're golden.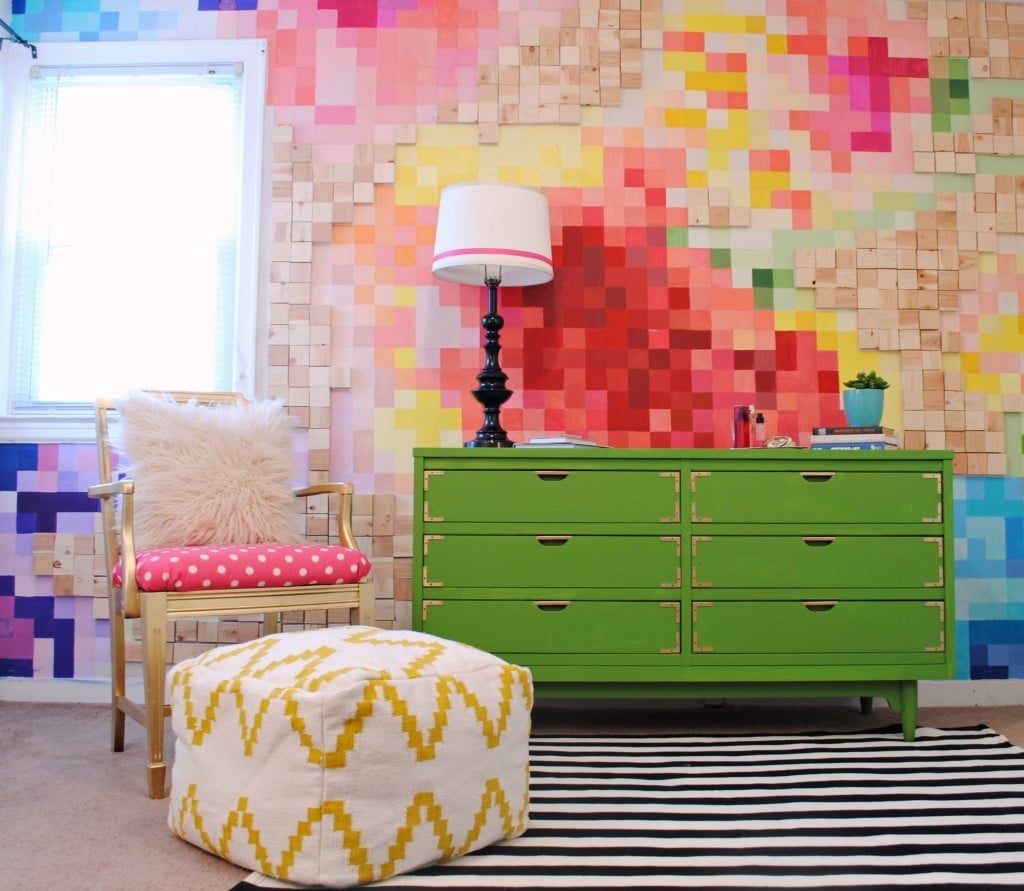 2. Have a photo display wall
Memories should be cherished so find that perfect wall to display your affection and love.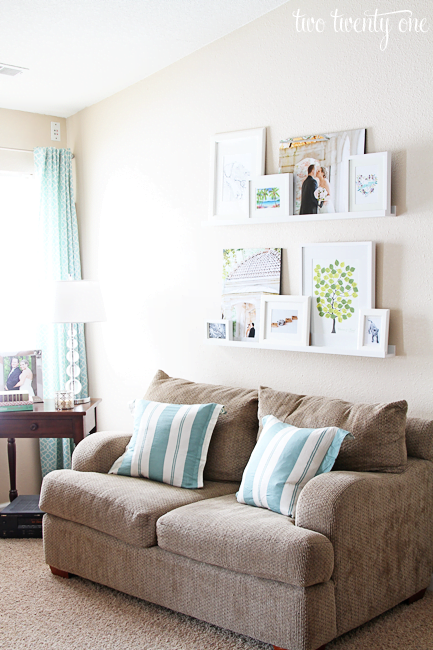 3. Give depth to your wall
Texture and depth gives a room that something extra that can send it over the top. Design schemes should incorporate materials with beautiful textures and if  you can't seem to find the right one, improvise by creating wooden panels for different parts of your walls.

You can find the TUTORIAL HERE
4. Damask stenciling
And talking about texture, using a pattern is the easiest way to obtain the perfect wall design.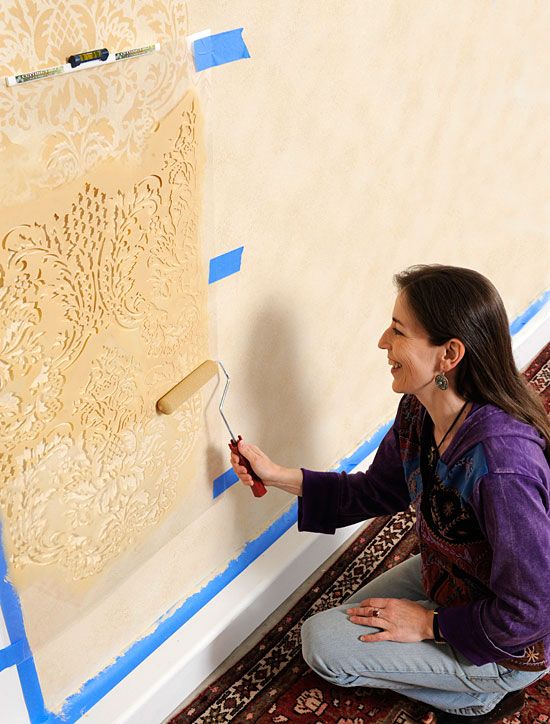 You can find the TUTORIAL HERE
4. Metallic glaze technique
This technique is a little bit bold but with the right decor and soft touches to sweeten it, it can end up being quite elegant.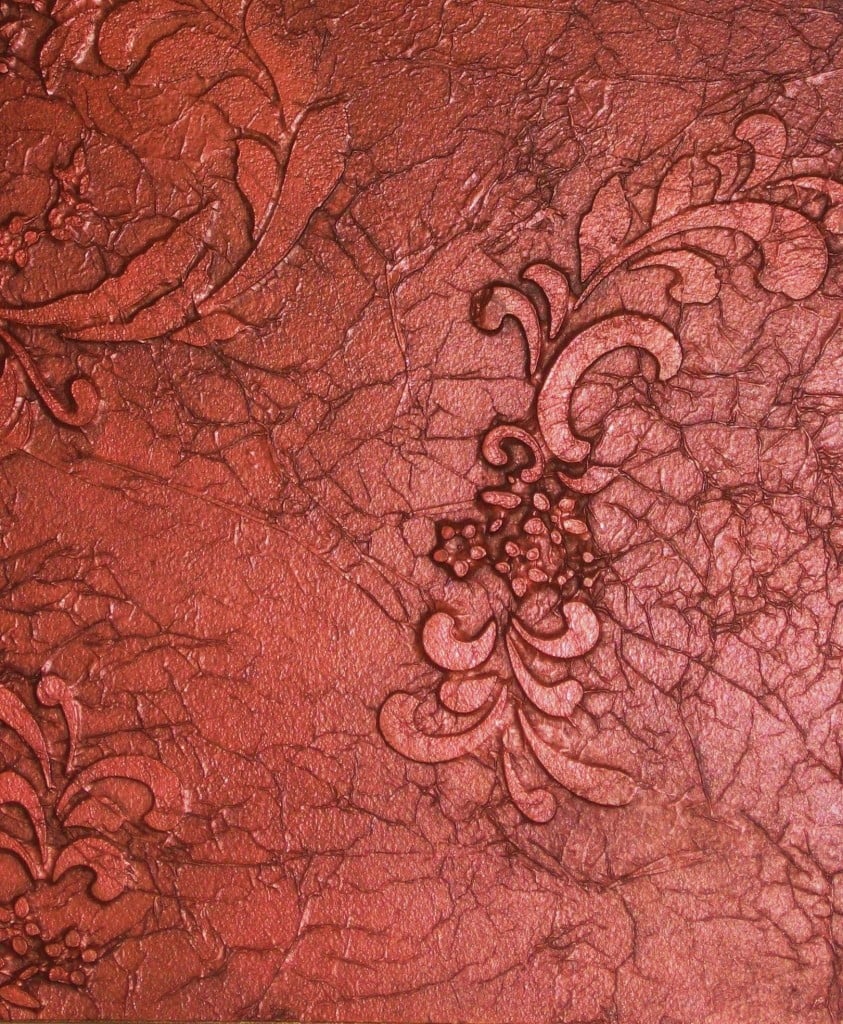 Find the INSTRUCTIONS HERE
5. Chevron wall
You can create that glamorous touch very easy as you can see in the next tutorial.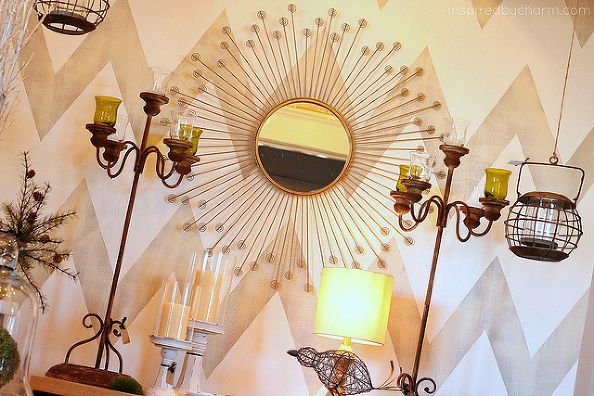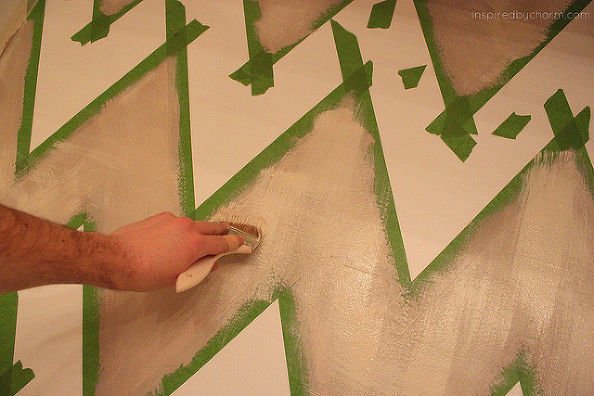 You can find the TUTORIAL HERE
6.Use MDF to stick off the wall
MDF is a cheap alternative that can be easily transformed into beautiful wall art.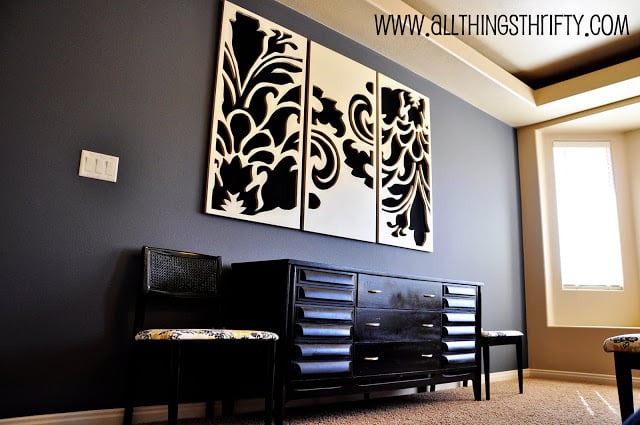 7. DIY confetti wall
Because, hey, who does not love confetti?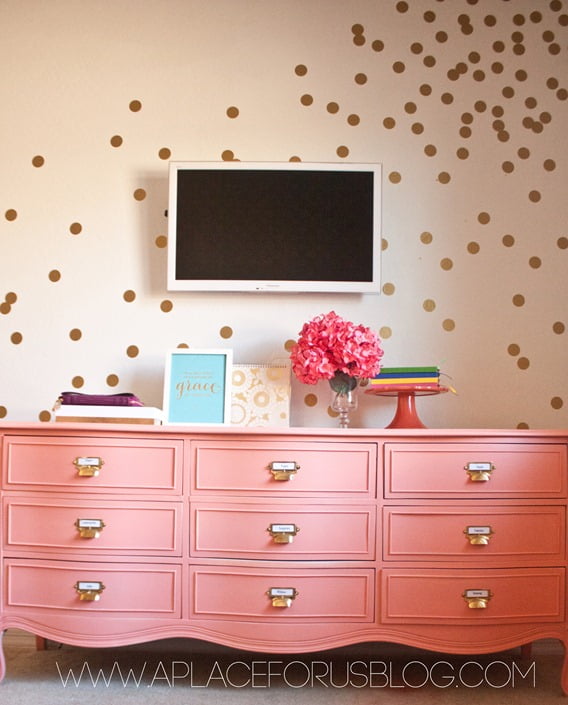 8. Rustic wall shelving
Wood will always find a place in any home. So get crafty and make your very own rustic wall shelves.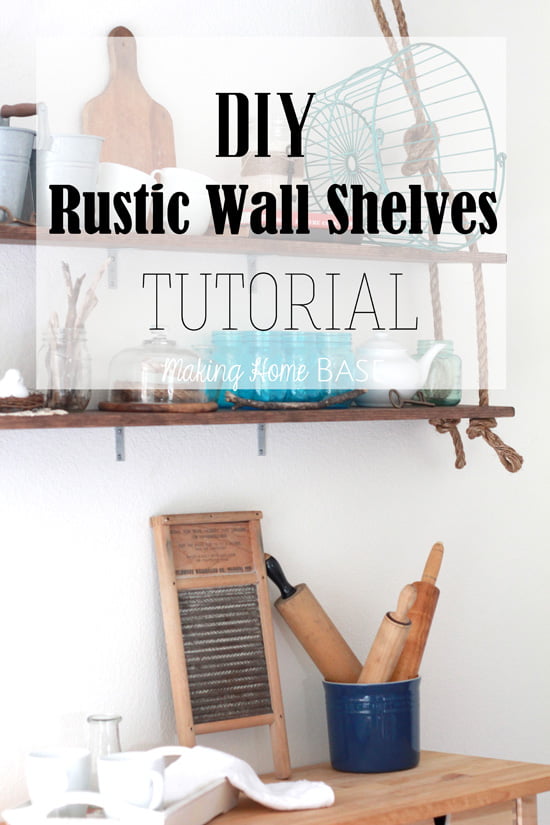 Find the TUTORIAL HERE
9. Wood scalloped wall tutorial
You can use wood pieces to add texture and volume to your walls.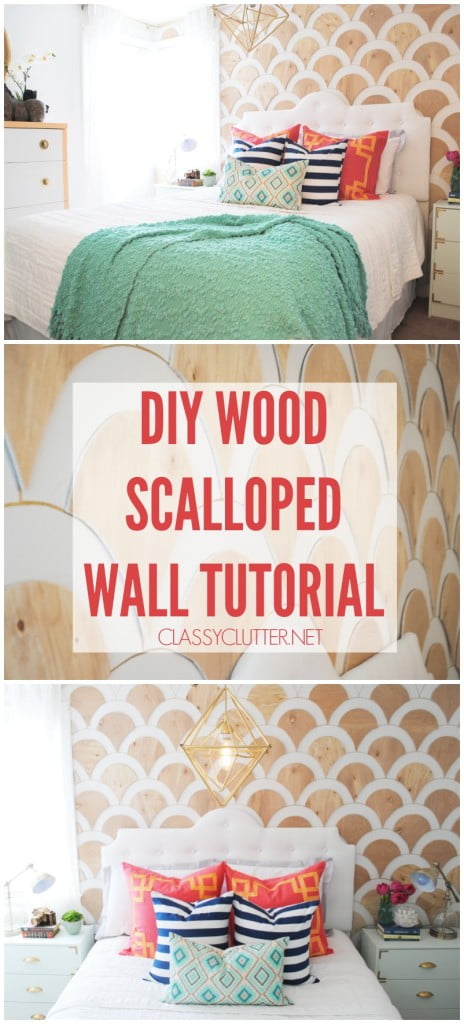 You can find the TUTORIAL HERE
10. Lightweight cotton fabric
Soft touches for your walls. Find the right texture and choose something soft for the bedroom.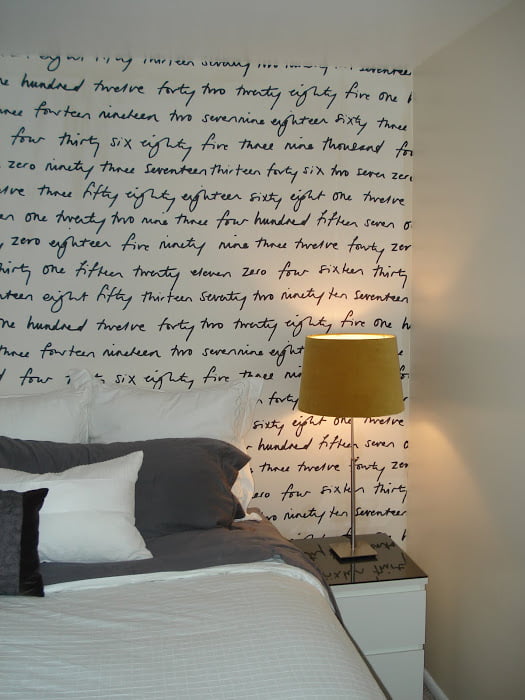 11. Hexagon patterned wall
This design is perfect for a statement wall in your living room.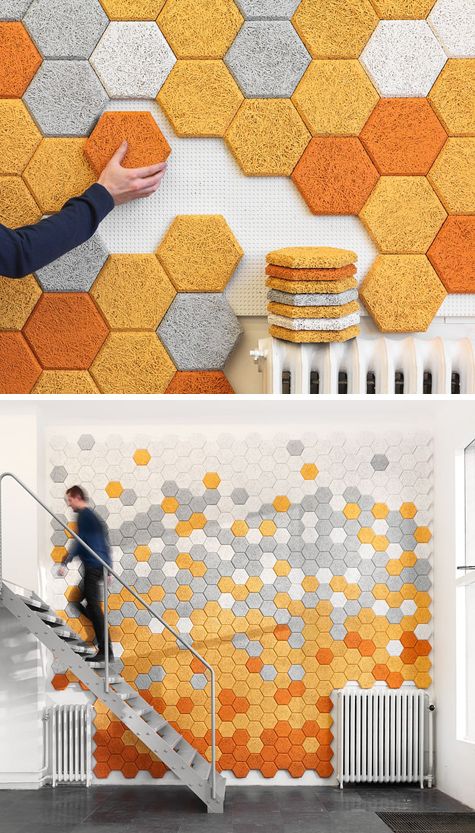 12. DIY honeycomb hexagon wall treatment
Another textured example that merges fresh vivid colors with the soft, warm touch of wood.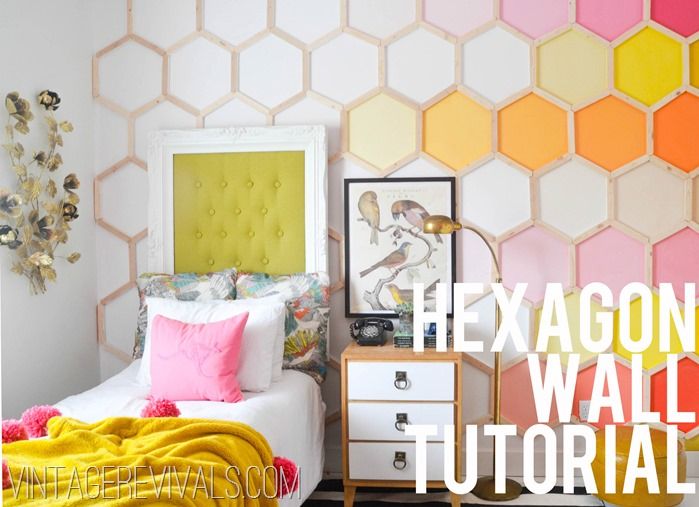 You can find the TUTORIAL HERE
13. Gift-wrapped wall
You can literally use anything to improve your home.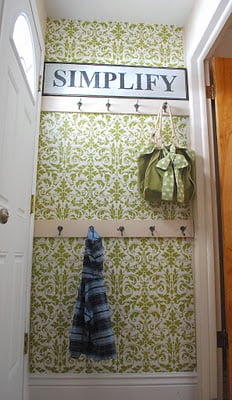 14. Happy taped wall in diamond pattern
Even tape can be used in a beautiful method.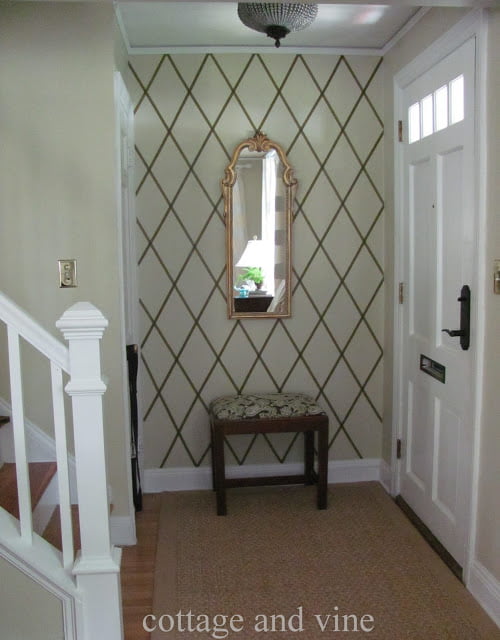 15. DIY temporary wallpaper
Black and white will always be "in".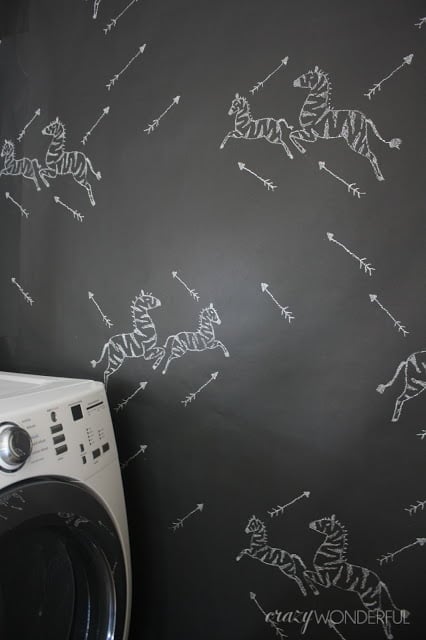 Find the TUTORIAL HERE
16. Fresh bold colors for the nursery
Your kid deserves a cheerful fun colorful atmosphere so go crazy with colors.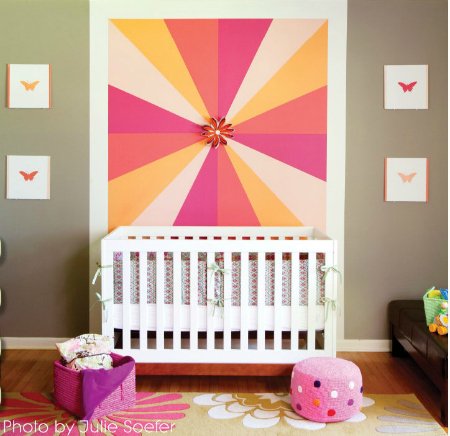 17. Brown vinyl stripes
Stripes are a safe elegant choice for any interior design.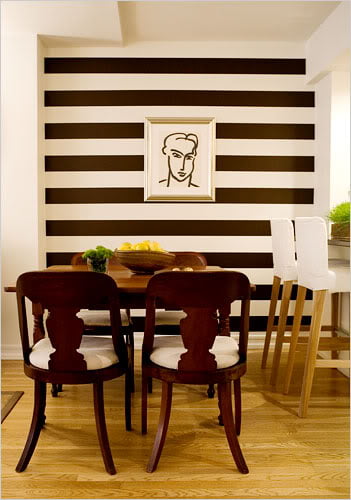 18. Orange and wood ombre 3D cube wall
Orange and wood work wonderfully together. Add some white to the mixture and you've got the perfect combination.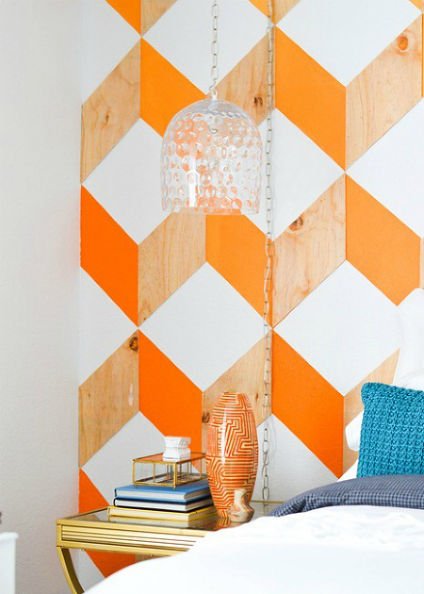 19. Washi tape wall
Washi tape can really save your room.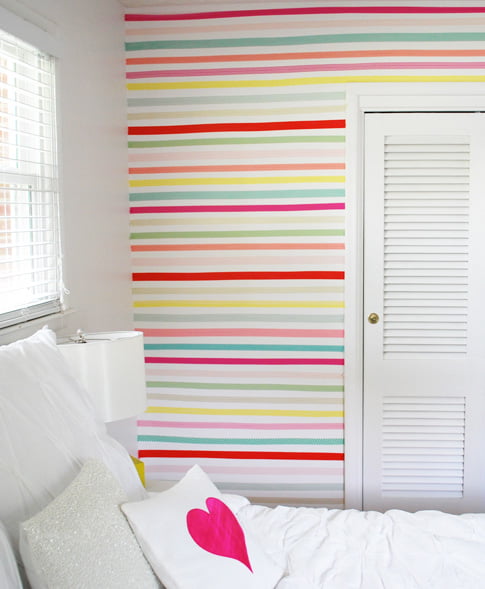 20. Floral moulds on the wall
Old school never dies.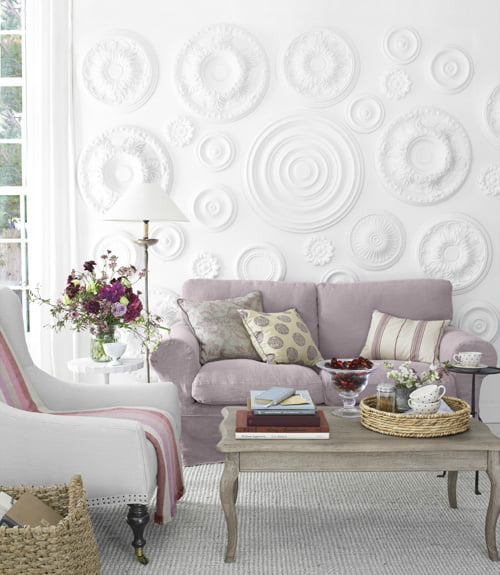 21. White photo display
White and beige tones work perfectly with black and white or sepia photos.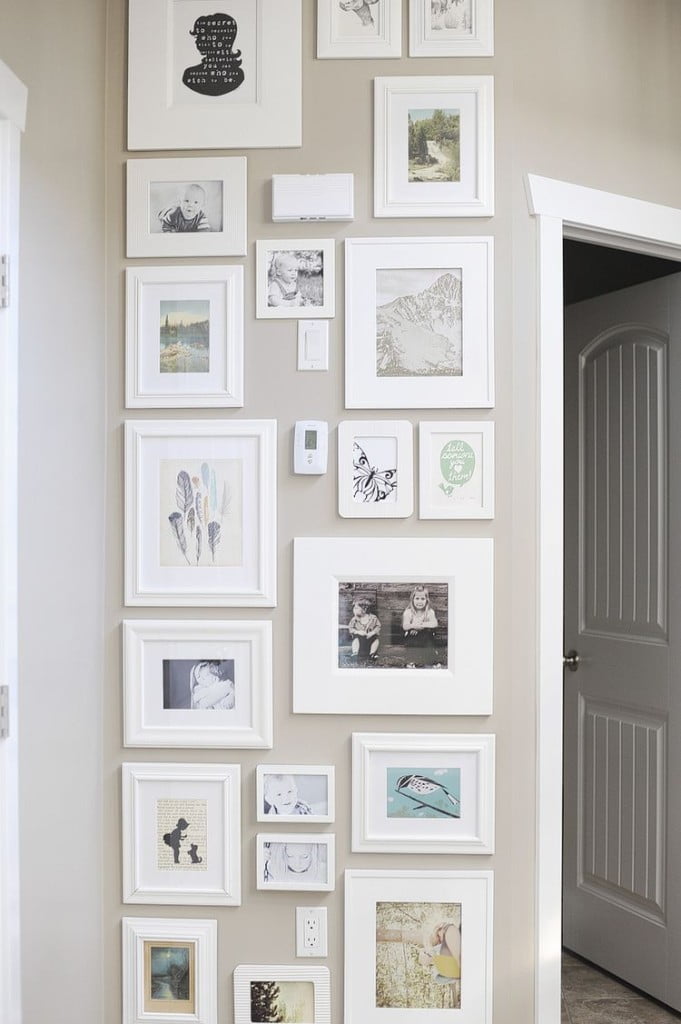 22. Fabric wall treatment using starch
And we go back to fabrics because you can find almost any material, texture and print nowadays.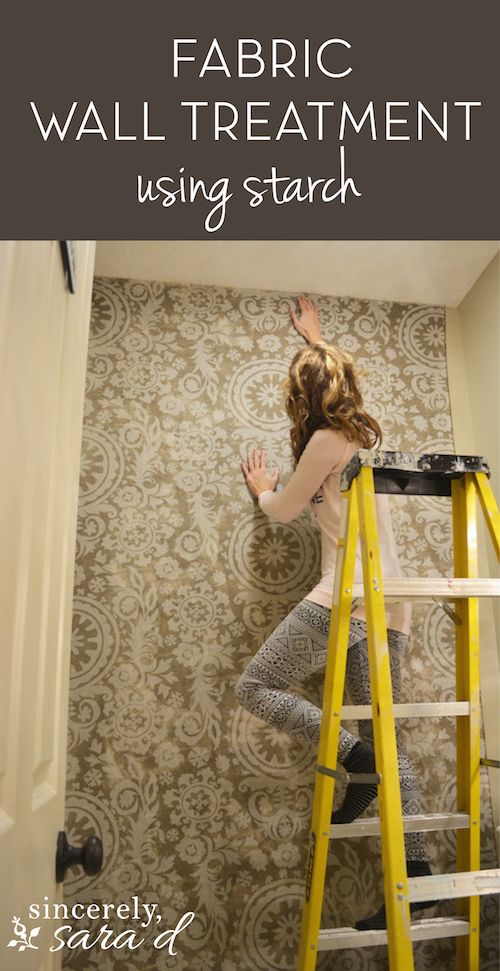 You can find the TUTORIAL HERE
23. Make a statement wall with paint pens
Paint pens can come in handy for small corners or for your drawing skills that you could put to good use.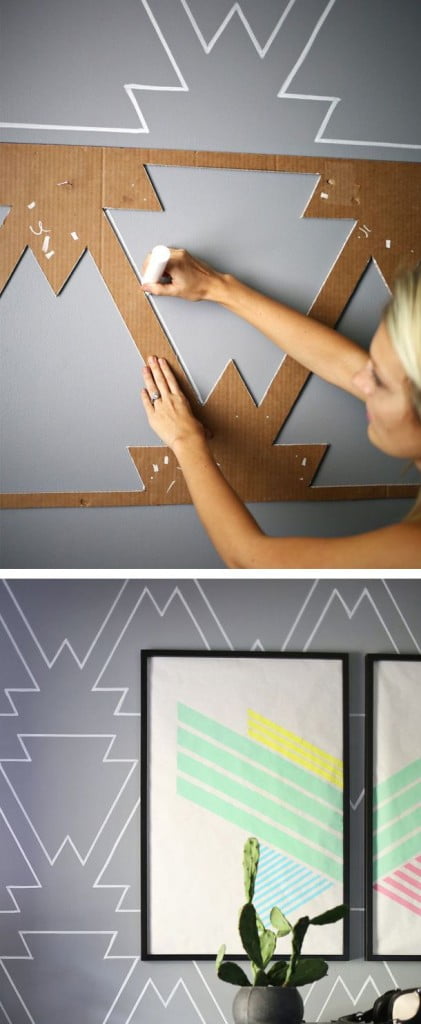 Find the TUTORIAL HERE
24. Strie paint treatment in 3 easy steps
Add texture to normal regular paint with ordinary items found around the house.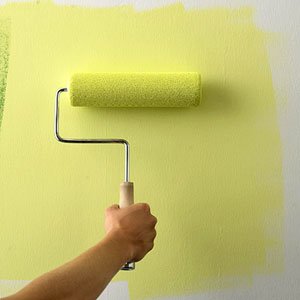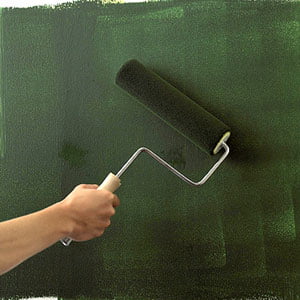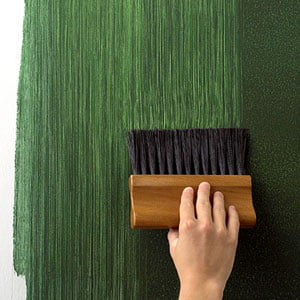 You can find the TUTORIAL HERE