Creativity has no limits. Simple elements like PVC pipes have been the foundation of numerous DIY Projects in the past yet the collection that follows contains 21 super cool DIY PVC Pipe Projects like no other, projects mainly envisioned for children, projects that take advantage of the lightweight structure of the pipe and its durability to shape items that share knowledge, items that bring happiness, laughter, pure joy.
The main advantage of PVC ensembles from the crafter`s point of view comes in their modular, prefabricated nature, this system opening endless possibilities on one hand and on the other, their immense resilience. These two attributes make the PVC projects ideal for outdoor use, one could realize numerous structures that would invite little ones to play and refresh under the blue sky.
21 Super Cool DIY PVC Pipe Projects Worth Realizing
1. build an epic pvc bike rack and keep the rides organized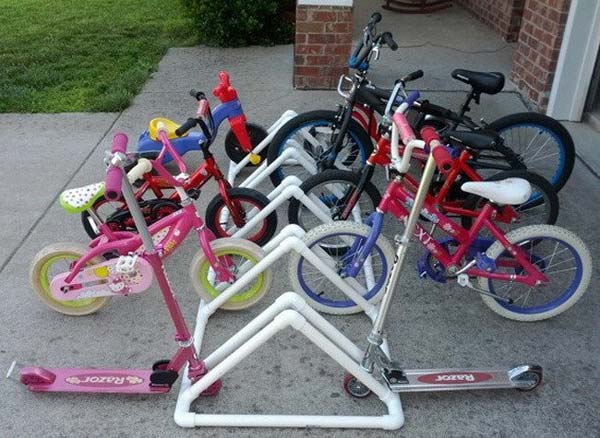 Insanely simple craft to realize with your little loved ones and a real life lesson on responsibility and safety, a beautiful thing to share with children in an inexpensive manner.
2. create vertical parking with pvc pipes for toy cars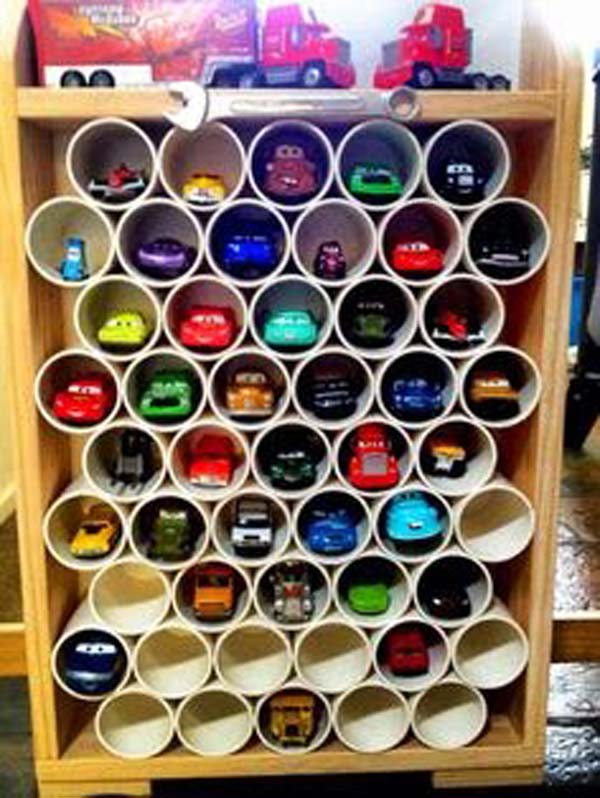 A really graphic way to showcase a collection whilst keeping things organized, tidy. Create the craft with your little one, create a car hierarchy and organize things properly.
3. enhance the sand arena with a shading option that moves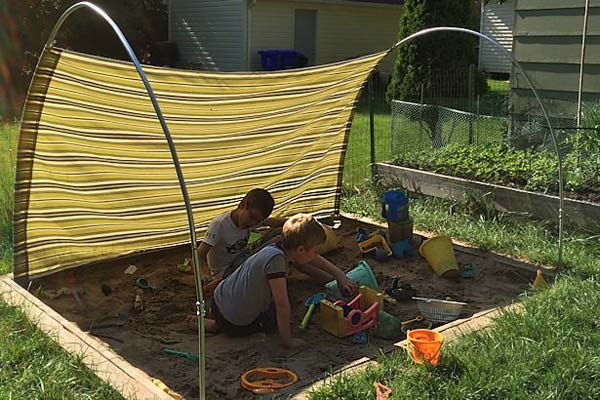 Arch two tubes and use them as a support for a textile that will shade the sand pit, this can slide throughout the day, protecting the little ones.
Tutorial @ myhappycrazylife.com
4. Create a tiny PVC pipe soccer goal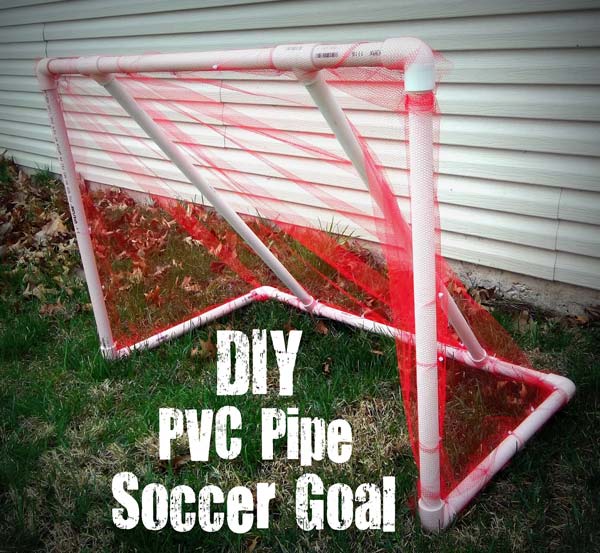 The DIY PVC pipe soccer goal is probably one of the most extraordinary craft that one could realize with these simple elements; easy to transport, insanely inexpensive and safe due to its low weight, this can be the sensation in the backyard for your children. A really spectacular craft worth realizing; one could also make this easy to dismantle for easy storage and it goes without saying that any toddler would love to receive this on his birthday.
5. Create a backyard shower curtain for hot summer days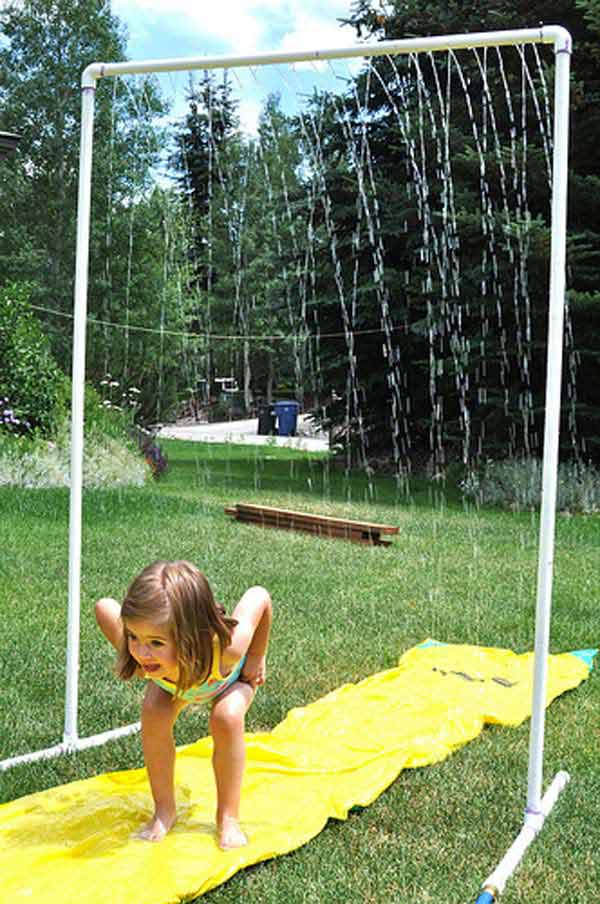 The process is simple and inexpensive, it will bring happiness and laughter in your home.
Tutorial @ lindsayandandrew.blogspot.com & @ cometogetherkids.com
6. enjoy the outdoors on a swing weaved on pvc tube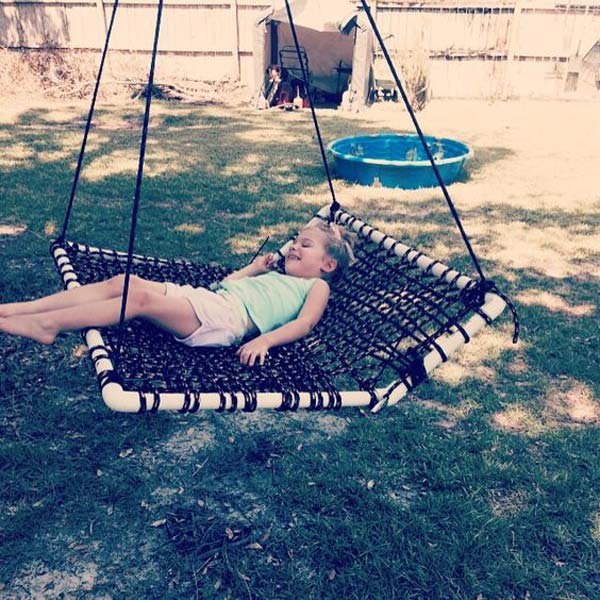 Light as a structure and simple as a process. Create your own tree swing in a couple of hours.
7. tailor a cute baby swing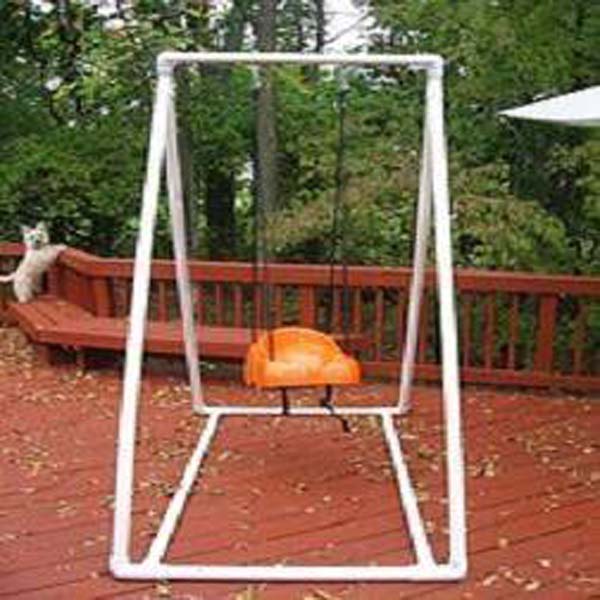 You can create exactly what you need, a safe small baby swing structure. Start right away, epic craft.
Source unknown.
8. create tubes and funnels out of pvc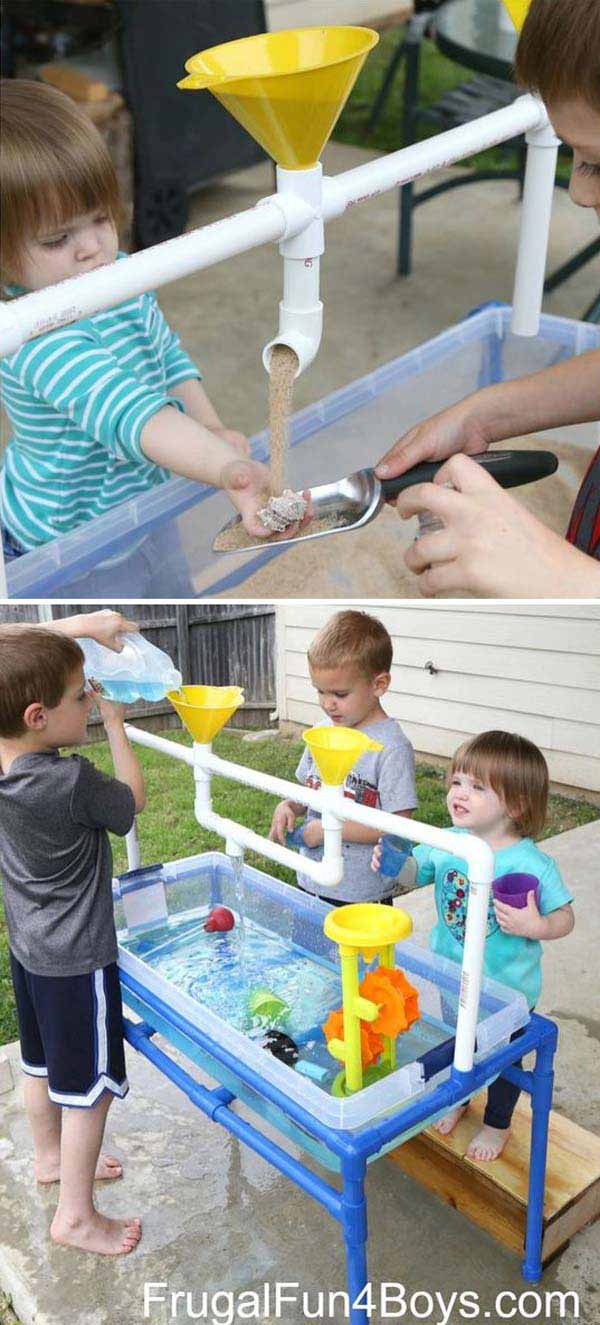 A simple fun way to teach your child how certain mechanisms can work, how to see in space. Educative, simple craft.After you design it, keep possibilities open so you can upgrade the system with your children.
Tutorial @ frugalfun4boys.com
9. tailor an epic toy PERISCOPE with mirrors and pipes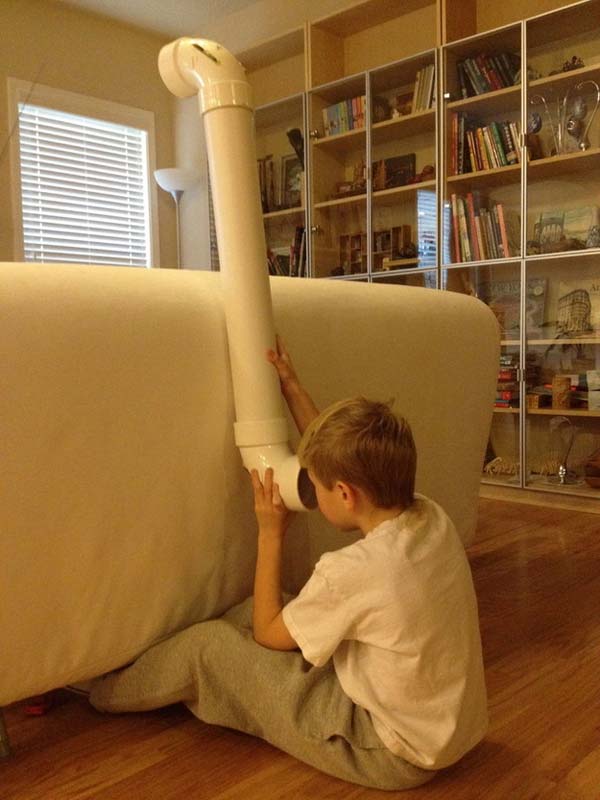 One of the most interesting crafts that one could realize with his little ones, especially if they like submarines and Jules Vernes; the craft can also become a pretty educative lesson on mirrors and optics.
Tutorial @ instructables.com
10. build a cool garage in the backyard for toys and cars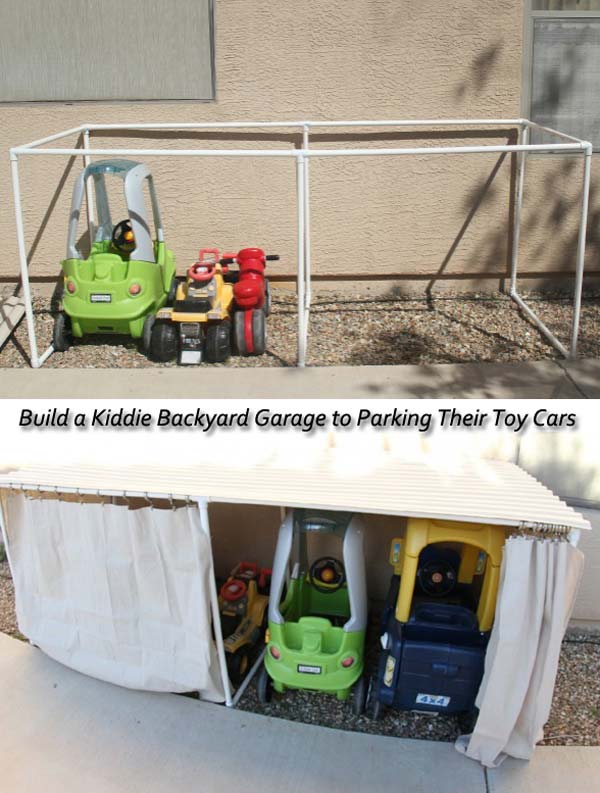 One should learn how to take care of his ride early in life, how to keep things organized and how to park properly; a backyard garage, connected to the "road", can help in this endeavors.
Tutorial @ momendeavors.com
11. An indoor ball pit might be the ultimate playing arena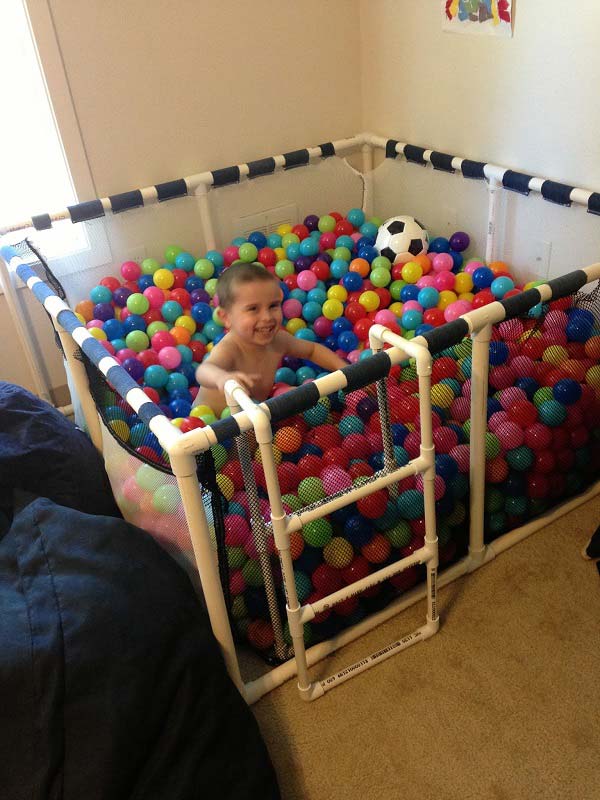 PVC pipes do offer us great opportunities, the ball pit is just one.
Tutorial @ cupofautism.blogspot.com
12. create DIY bows and arrows for backyard archery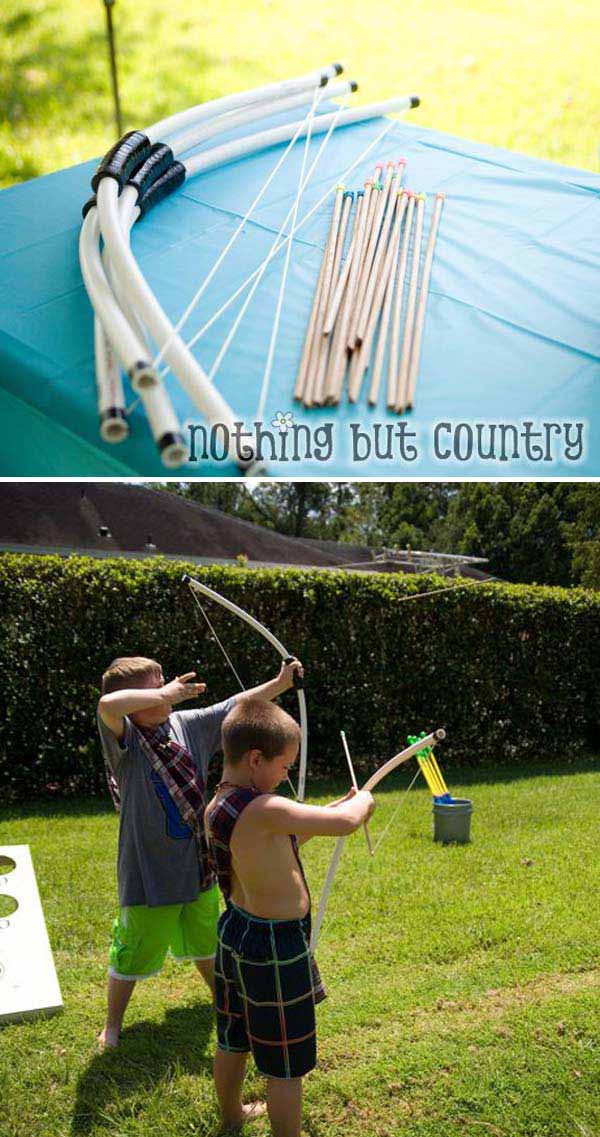 Interesting for men of all ages. A great way to spend time outdoors.
Tutorial @ skiptomylou.org
13. build a lovely colorful toddler chair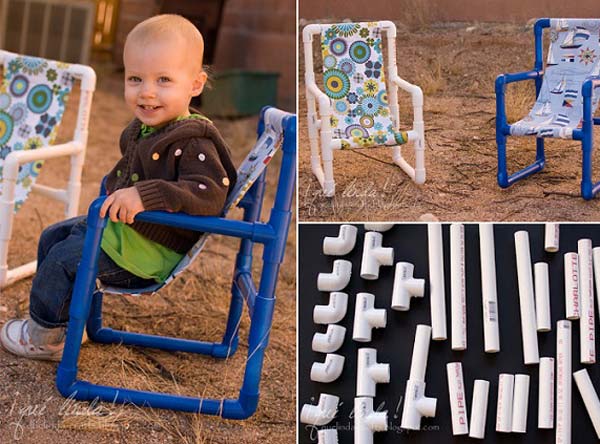 Tutorial @ quelinda-crafts.blogspot.co.uk
14. create a cute CAR-WASH for the CHILDREN`s rides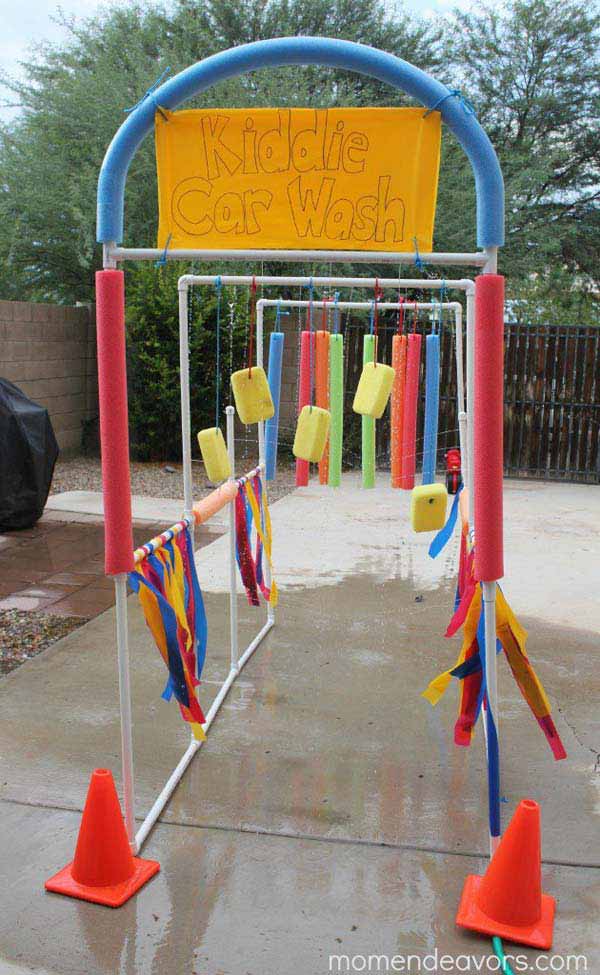 An epic, educative craft.
Tutorial @ momendeavors.com
15. create a hammock in the front sear of the car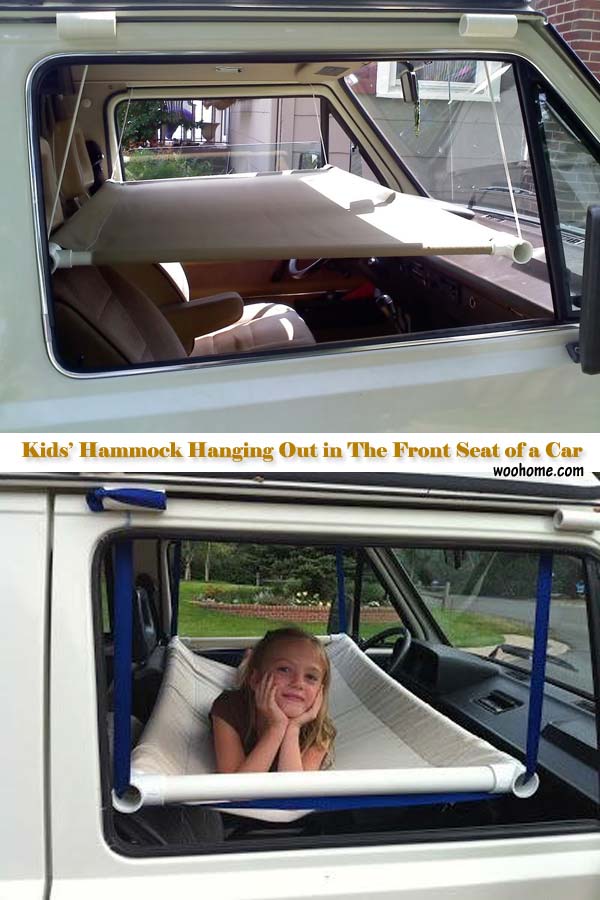 An interesting option worth considering for camping.
Tutorial @ thesamba.com
16. create a pvc pipe play small house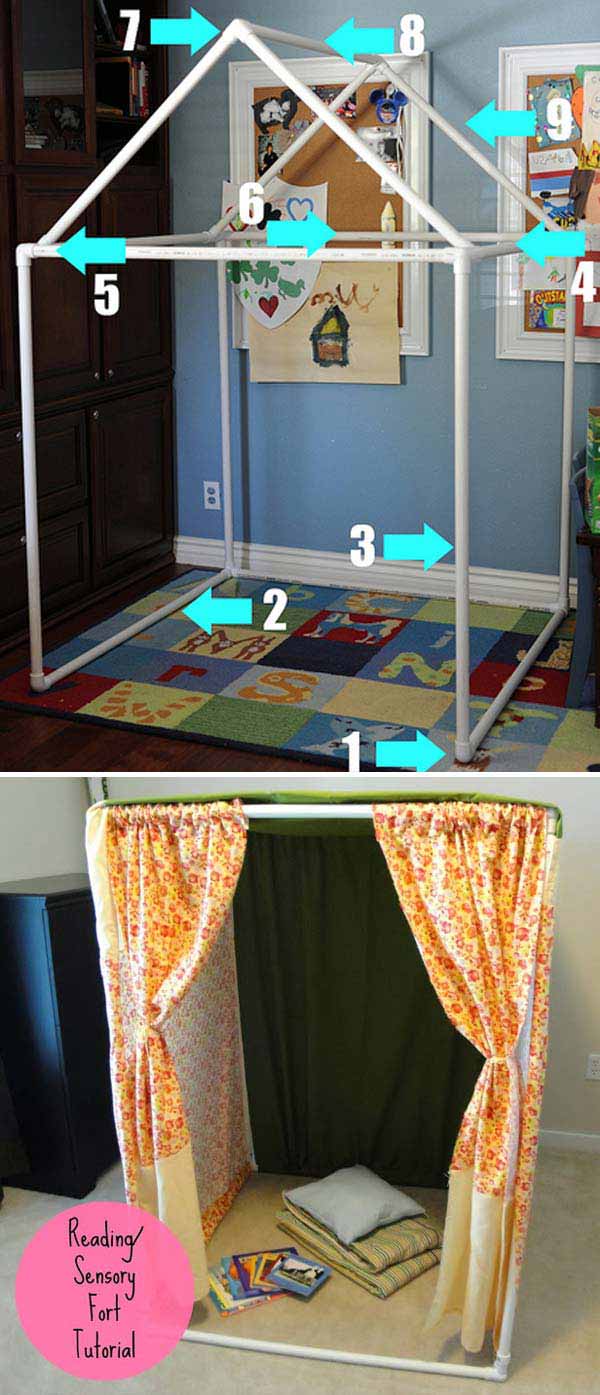 Tutorial @ angryjuliemonday.com    
17. make swinging targets out of plastic cups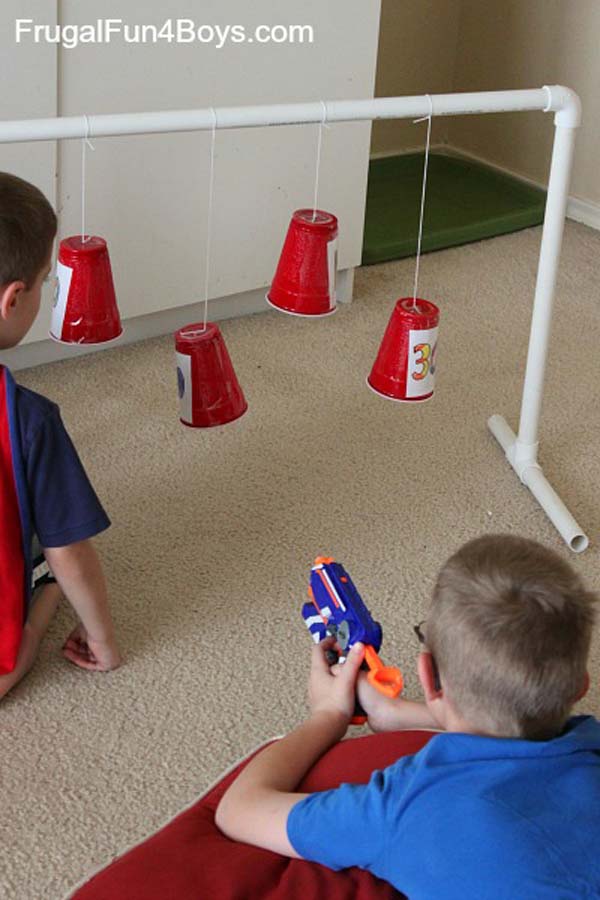 Pretty cool craft that can be realized for both indoor and outdoor activities alike. Hitting the targets from five meters with a diy PVC bow can be a really interesting challenge.
18. use pvc pipes to create epic diy race car tracks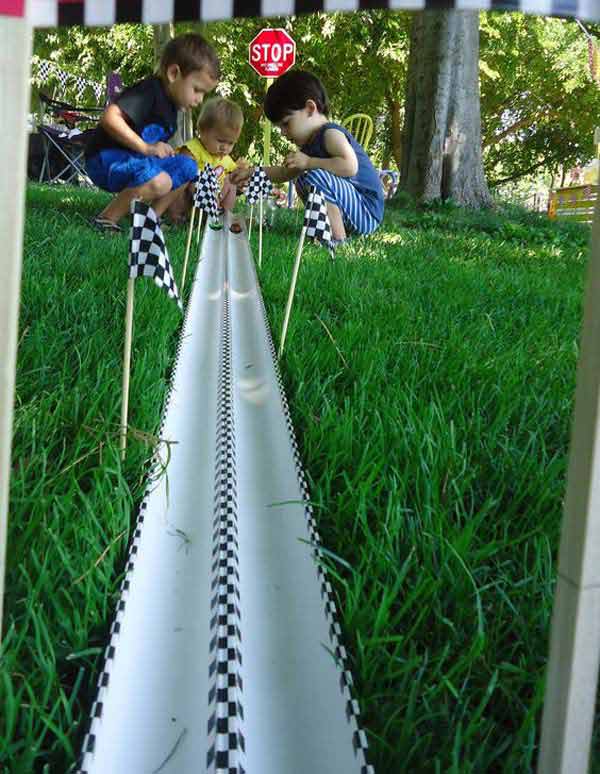 19. tailor a sand and water table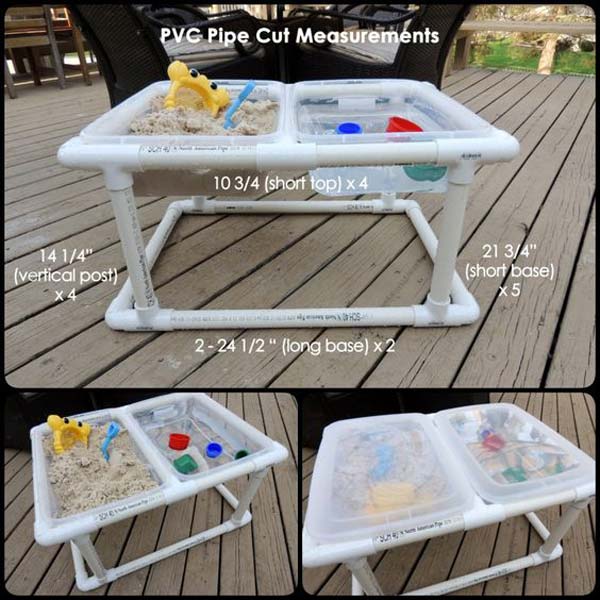 You set the dimensions, you choose how many containers it will use. Easy, neat solution for storage indoors too; simply stack the boxes in a PVC rack and use the item for laundry.
20. tailor a fabric teepee outdoors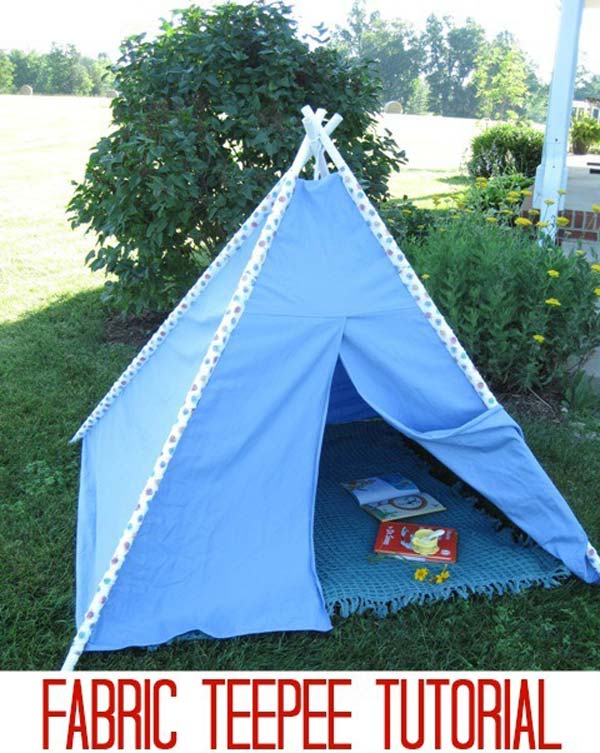 Invite your little ones to spend time outdoors, a great joy can come with a tee-pee.
Tutorial @ sawdustgirl.com
21. you can upgrade a bed with a pvc pipe canopy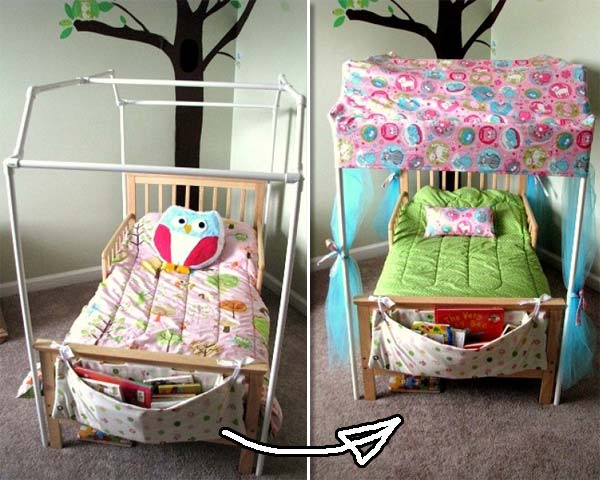 Tailor a bed worthy of a small princess.
Tutorial @ gluesticksblog.com
PVC pipe projects can take different shapes and sizes, the PVC modular elements do offer the world endless possibilities, one should explore all options and embrace crafting.
What do you think? We would love to hear your opinion on the subject in the comment section below.