Are you a budding artist? A beginner who wishes to make a mark in the art industry? 
Confused about making a start and how? Or are you looking for inspirations nowhere to be found?
Here's an outline into why you must look into Still Life drawing and Paintings which would provide the kickstart to the project you've been longing for!
Art comes in several forms and types. One of the most ancient ways of drawing and painting is that of Still Life, which continues to gather momentum in the contemporary era. 
Still Life drawings and paintings, primarily, focus on objects which we tend to overlook but possesses its unique beauty, when provided with deep focus and kept motionless.  
These include objects such as flower vase, utensils, and ceramics, or any subjects kept at a dining table, etc. In general, the matter of interest does not move at any point in time. 
Still Life Drawing and Painting in Detail
Painting by damie-m
How it differs from other drawings?
Primarily, the subject of the art does not represent a symbolic entity, such as an older man or a damsel in distress, for instance. In other words, Still Life Art does not encompass subjects comprising of any live human model. 
How to play with Still Life Art?
This form of drawing and painting may appeal to the observer through the charms of luster, such as shine from fruit or glaze from a flower vase.
Any arbitrary object might be transformed into a matter of interest in Still Life art, provided it remains still. Even a simple pen or a pencil might be able to create a subject matter for Still Life. 
Still Life Art and its Traits
Typically, a kettle or a bowl containing fruits, possessing traits of simplicity in shapes and structures constitute this medium of drawing and painting. 
Still Life also lay the stepping stone of any budding artist, through which one develops their skill sets, eventually, creating a more sophisticated art form. 
Keeping in mind that the subject matter will remain stationary at all times, it becomes easier for beginners to put life into their work. 
However, many distinct types of media and styles comprise to form Still Life Art. As long as the matter of interest remain inanimate, Still Life art can be classified through the brush strokes. Brush strokes can be accurate and noticeable or abstract, based on the requirement of the art.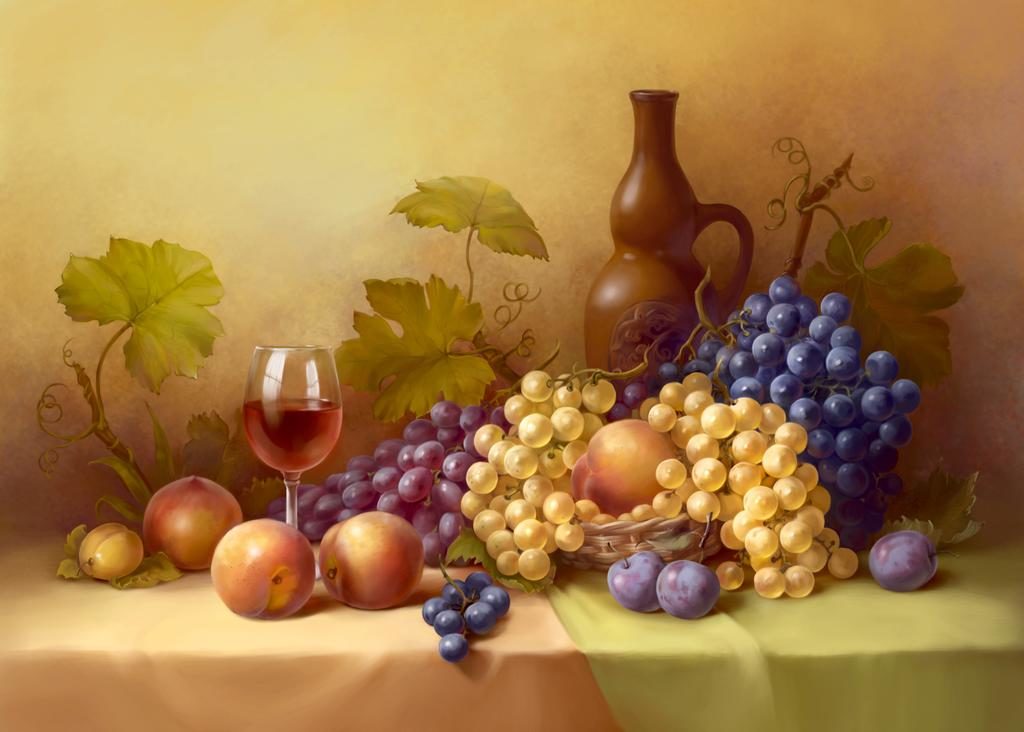 Painting by anna-lakisova
Progression of Still Life as an Art form
Starting as a tool for beginners, this form of drawing and painting has quietly developed into an advanced art genre. Artists have the option of using graphite and charcoal pencils, acrylics, watercolors, or the commonly used oil paints.
Usually, it is the instructor in a classroom who arranges the composition for a beginner. But, you can have a free hand while choosing the arrangement of objects, when working on a personal project with liberty. 
Perks of working with Still Life art form is that you can curb the magnitude of reference from a photograph, thereby, fabricating ideas from life directly.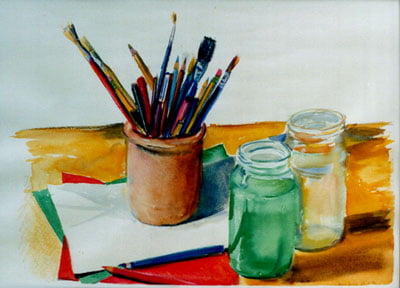 Painting by karincharlotte
Common Themes of Still Life Art
Some of the more familiar themes applied in this type of drawing and paintings are enlisted below:
Symbolic Representations

– These include implementation of various colors, composition, and visuals through which painters or artists depict a specific pattern to their work. 

Miscellaneous Representations

– Normally, these themes include various objects which do not seek much attention in a household but holds deep meanings when subjected as a matter of art. 

Decorative Arrangements

– Use of flowers, leaves, focus on petals, bouquets and flower vase are common in these types of arrangement 
Apart from the themes mentioned above, one common theme is that of table spread or objects in a dining table in general. These find broad applications in Still Life Art.
Earlier, the use of dead animals was used to portray the unpredictability of lifespan, which remains a common subject in these avenues of art, even in the modern era. Spectators often comprehend the concept of the pursuit of earthly possessions and its utilization in the afterlife through the visual medium.
Identifying Still Life as an Art through the Eras and Various Movements 
In this section, we try to identify Still Life and its components through multiple eras and movements. 
Primitive Art
Still Life Paintings can be traced back to 15th Century BCE during Egyptian Civilization. Deep excavations carried out at the ancient burial sites discovered several funerary artworks of edibles.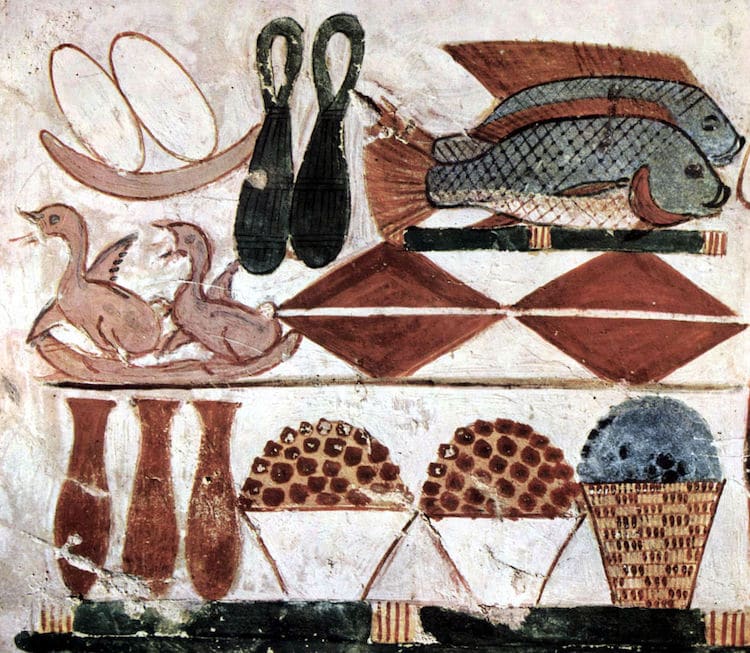 One of the most famous Still Life paintings discovered was in the Tomb of Menna, which depicted images of fish, birds, crops, and other objects. Moving to Europe, Greek and Roman civilizations also sheltered many Still Life artworks
Most prominent of them being 'Still Life with Glass Bowl of Fruit and Vases' during (63-79 AD). This wall painting which originated in Pompeii depicted a collection of inanimate objects such as an enormous bowl and pitcher housing fruits such as grapes. 
Medieval Period
During the medieval period, the Northern Renaissance artists flourished with their trademark flower paintings. The artist popularized still life iconography by displaying colorful flora.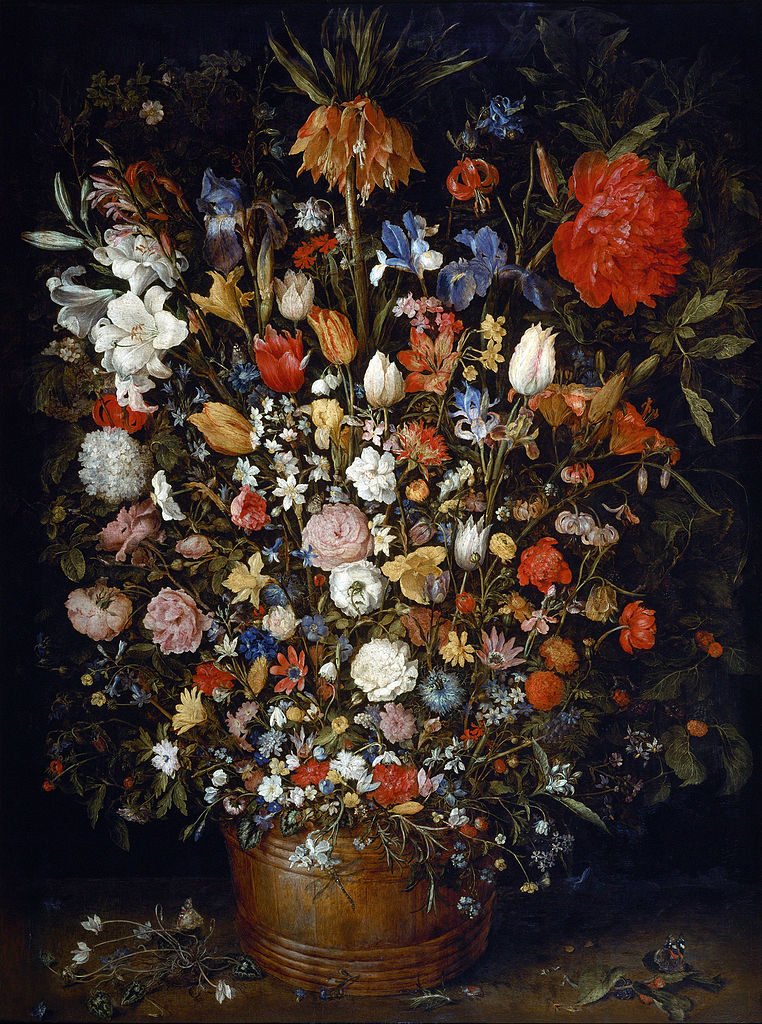 Jan Brueghel the Elder – Flowers in a Wooden Vessel
Jan Brueghel the Elder created 'Flowers in a Wooden Vessel' in 1606-1607 which was coming together of various flowers from different part of the world in a single vase. 
Cubism
Cubism is an early-20th-century art movement which brought European painting and sculpture historically forward towards modern art. Its various forms inspired other related changes in literature and architecture. 
Some of the famous artists during the movement were – Pablo Picasso (Spain), Georges Braque (France), Salvador Dali (Spain).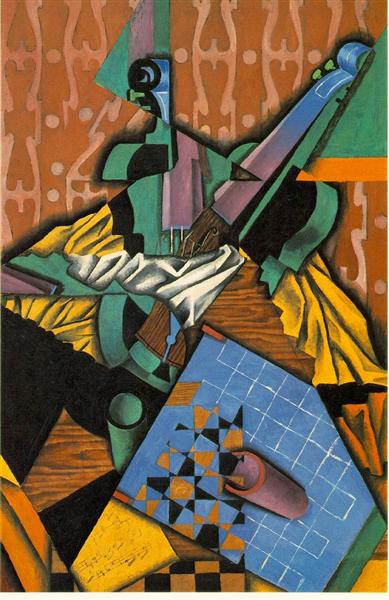 Photograph of Violin and Checkerboard by Juan Gris, 1913, Oil on Canvas
To cite out the best example for Still Life as art during Cubism, Violin and Checkerboard (1913) by Juan Gris should be the most appropriate of them all. The graphic has been integrated into several directions, creating a mesh haphazardly, but still holding meaning in it. 
The vague concepts portrayed in the art voluntary made admirers think towards the alternative spectrum. 
Realism
In recorded history, Still Life drawings and paintings gained the pinnacle of prominence during the 16th Century Realism, which originated in Holland. The paintings glorified aristocracy prevalent using objects which glorified the social hierarchy.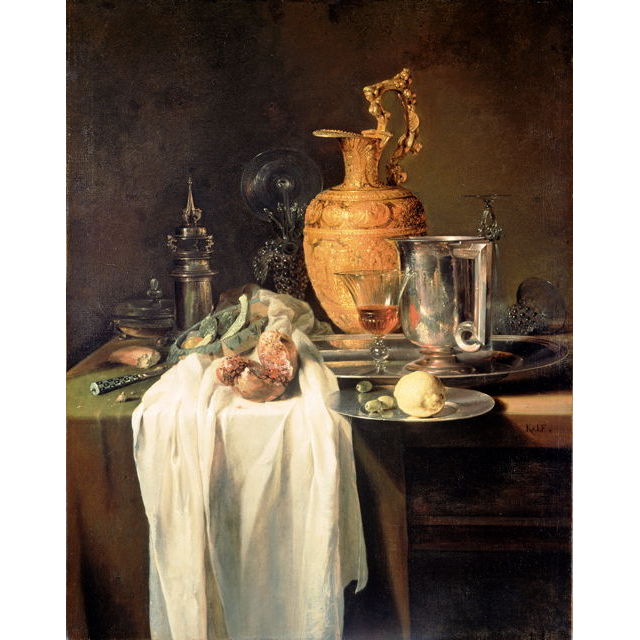 Still Life with Ewer, Vessels and Pomegranate by Willem Kalf, 1619 – 1693; mid-1640s, Oil on Canvas
Ewer, Vessels, and Pomegranate(1640) by Willem Kalf is a classic example of the reason why this art form flourished during Realism in 16th-17th Century Europe. In the painting, we tend to observe the majestic lifestyle in the form of lavish crockeries, precious jugs, laced in gold. 
Impressionism
During the modern age, movement known as Impressionism took shape in the form of prominent artist such as Pierre-Auguste Renoir. The baton during the Post-Impressionist period was passed on to Vincent Van Gogh who took up flower vases as one of his critical subjects in 'Sunflowers' (1889).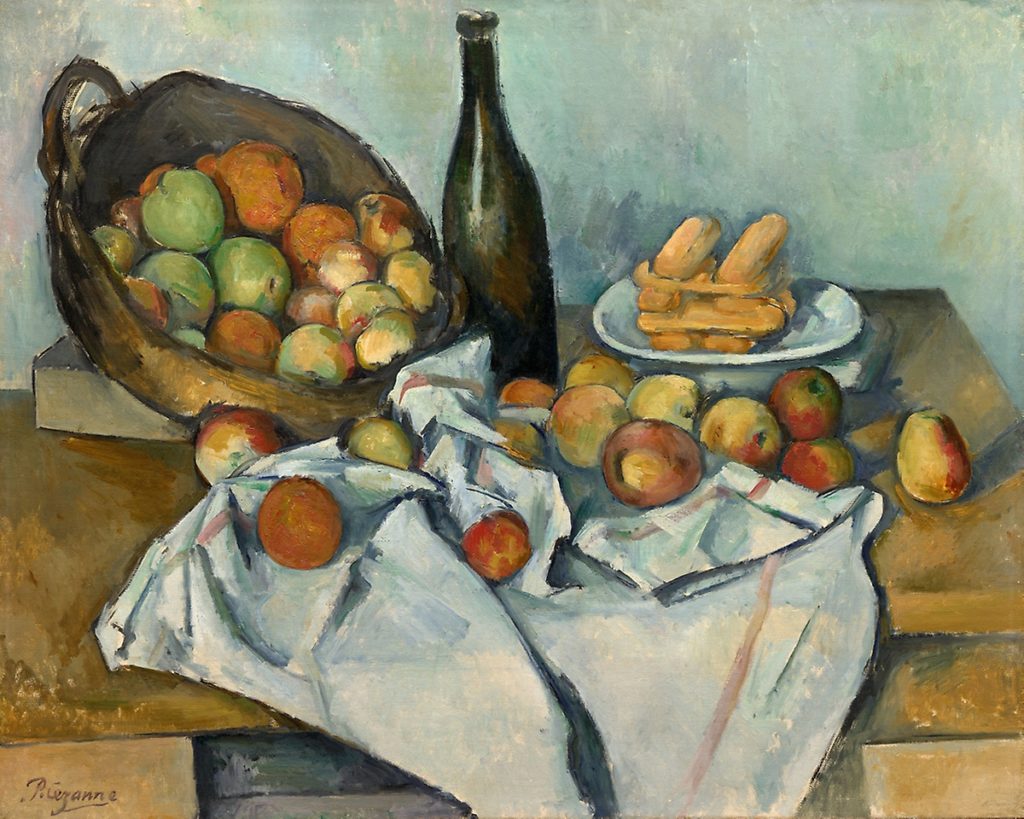 Later, Paul Cézanne in 1895, painted the famous series 'The Basket of Apples' which contained water jugs, wine urns, and apples, in an irregular table surface. 
Dutch Golden Age
Vanitas paintings gained prominence during the Dutch Golden age, which condemned against the pursuit of inflated pride and self-consciousness.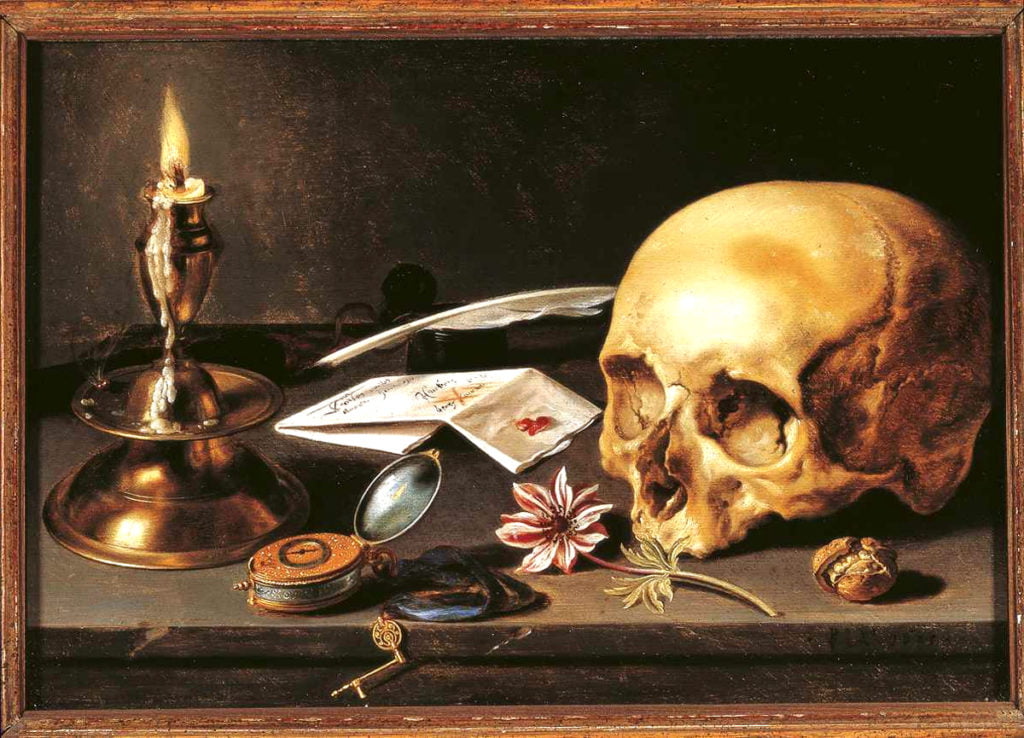 Pieter Claeszoon, Vanitas Still Life, 1625
This genre of paintings reminded the spectators that man is a mere mortal and the pursuit for earthly possessions go in vain in the afterlife. In 1630, Pieter Claesz painted Vanitas Still Life which comprised of a human skull along with an hourglass and a burning candle to point out the inevitability of life and death. 
Fauvism
Finding prominence in the 19th Century, Fauvism dealt with the magnification of day to day objects using bright, bold colors, thereby, promoting a radiant and lustrous tone in the style of art.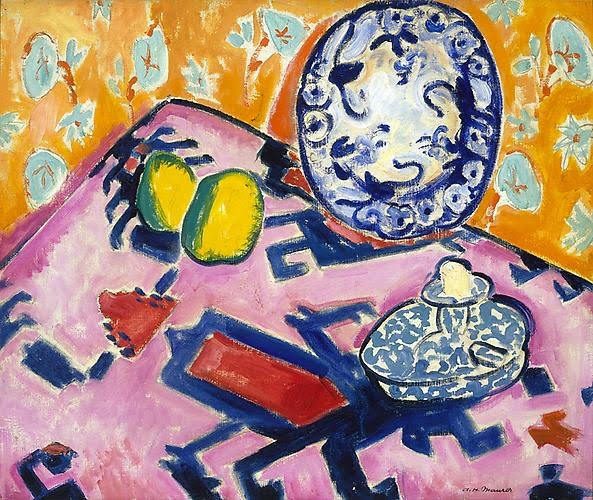 ALFRED H. MAURER, Aestheticism to Modernism, Fauve Still Life, Oil on Canvas
Alfred H. Maurer, in his work 'Fauve Still Life' (1908-10), used a combination of various colors to depict different objects, which attempt to counter each other for attentional superiority. 
Both elements in the picture, i.e., the wall and the tablecloth demand an equal level of attention due to its boldness and exaggeration. 
Pop-Art
This form of art was pioneered by American illustrator, Andy Warhol, who shot to fame with his artworks in Campbell's Soup Cans (1962), Coca-Cola (3) (1962) and Gold Marilyn Monroe (1962).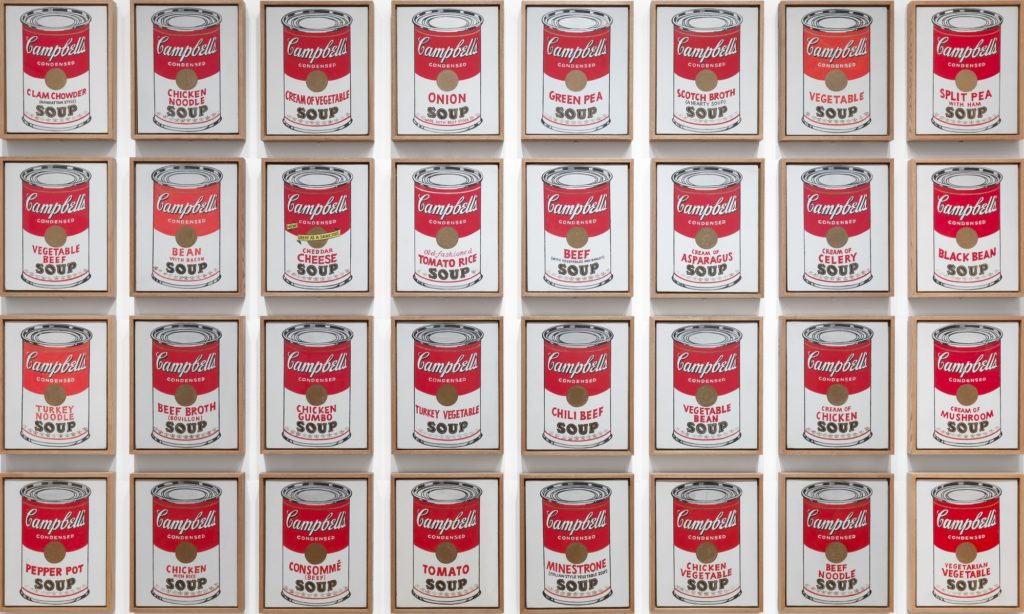 Andy Warhol, Campbell's Soup Cans, 1962
Pop-Art, through the work of Andy Warhol, glamorized objects which are usually taken for granted, by using intrepid lines and radiant colors. It is a well-known fact that Warhol, himself, was an ardent fan of soup and had it for lunch every day. 
The salient feature of Campbell's Soup Cans was that every one of the cans was hand-painted with no stress on lighting or shading.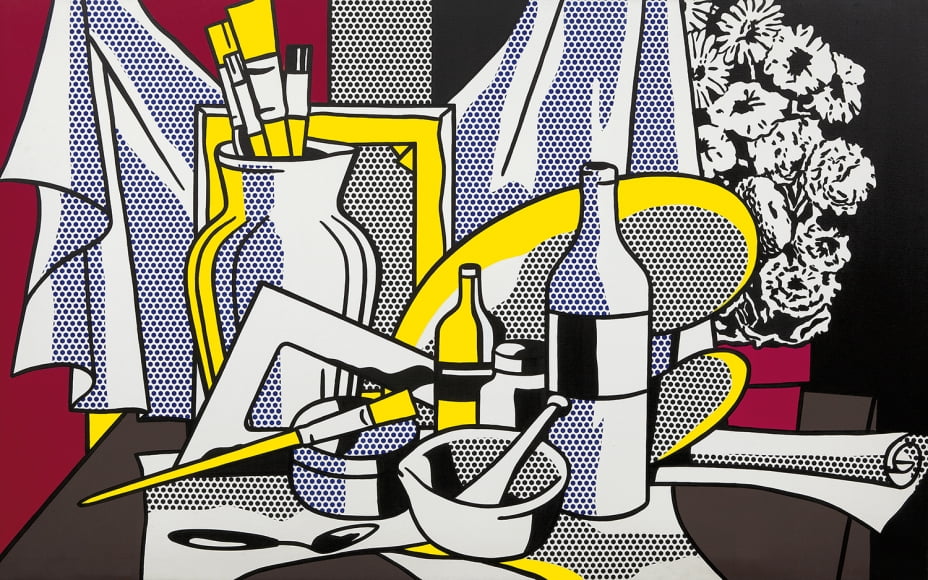 Roy Lichtenstein, Still Life with Palette, 1972, Oil and Magna on Canvas, Acquavella Galleries Art © Estate of Roy Lichtenstein
Contemporary Art
Inspired by the rich heritage of Still Life painting as a full-fledged genre of art, modern artists portray their adaptations by adding a hyperrealistic tone to their work. Contemporary artists tend to come with the most bizarre inanimate objects and turning them into masterpieces.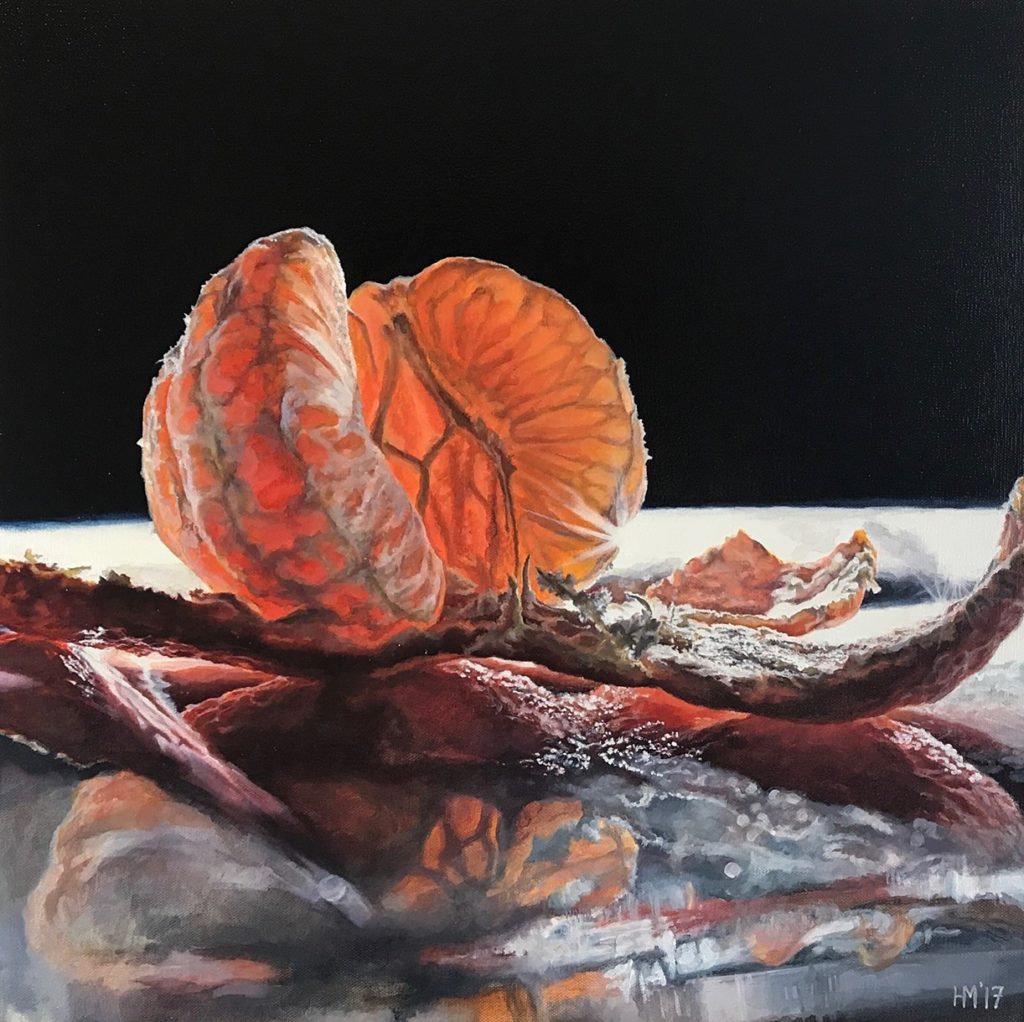 Painting by Hannah Moghbel
The Essence of Still Life
A decent understanding of Still Life acts as a catalyst in the transformation of even the most mundane objects into an artwork, based on the capabilities of artists. Also, this form of art notably enriches the skill sets of the painter or sketcher. 
Still Life practice is nothing but a method of simple compositions and scenes by providing an element of realism into it. Further, it includes the lighting, use of different colors, and shapes to create a radiant work of art. 
Additionally, through Still Life paintings, artists have a free hand in the composition of the scene which, in turn, makes room for experimentation and improvisation. 
So what are you waiting for? Look around in your vicinity to find the subject matter and start your Still Life Artwork. It can be anything from a stale sandwich or a composition of your study desk!
Related Articles