Did you know that steel frames are a viable option for building your home? 
The huge cost of lumber can be quite bothersome to those on a budget. However, very few people are aware of the fact that steel frame homes exist, and often these can cost 50% less as compared to wood-framed homes. 
First introduced in the United States after World War II, these buildings weren't a huge hit then. But, around 1,500 of the 2,500 houses built by the Lustron Company stand to date, proving the durability of the steel frames. More recently, eco-conscious people have started to build homes with steel frames due to the reduced carbon footprint. 
Today, we are here to tell you everything there's to know about these frames that remind us of futuristic homes. So, without further ado, let's get started! 
History Of Steel Framing Houses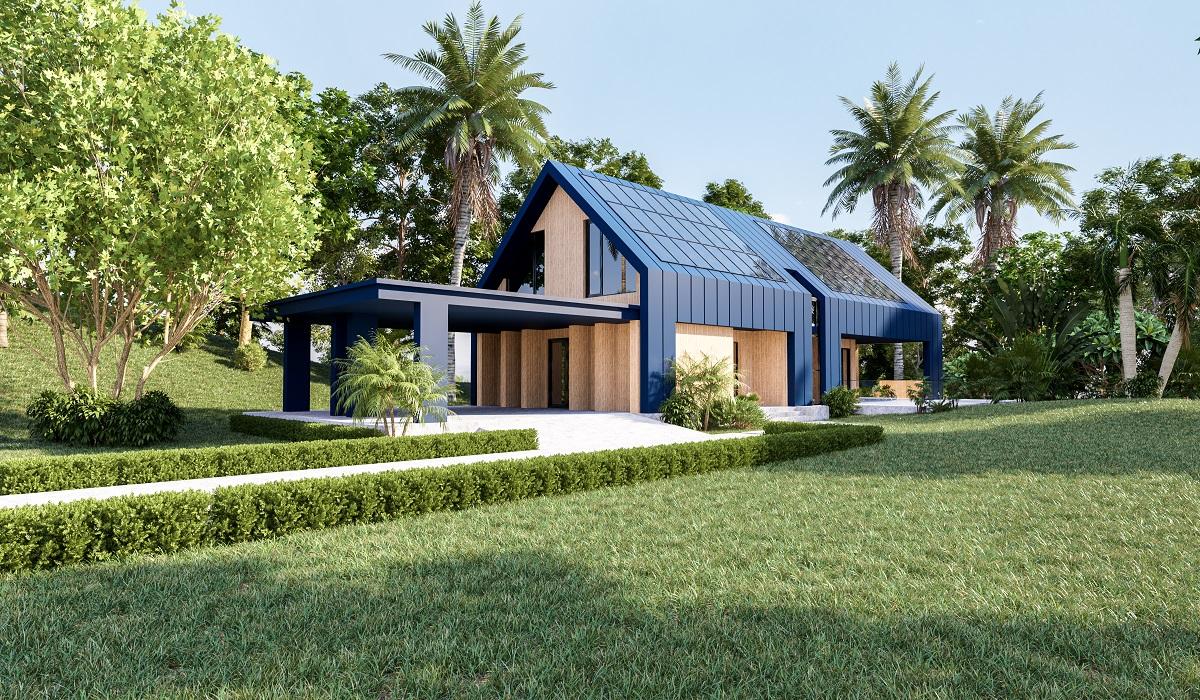 When it comes to home construction, the invariable choice of most people was to side with wood. But, things took a turn when people had the idea of using metal for framing homes in nineteenth-century Europe. Granted, it wasn't fruitful back then as the primary metal used in construction was cast iron, which wasn't very durable. 
Things changed once again when Carl Strandlund, a Chicago industrialist, thought of solving the housing crisis in the United States caused by World War II. However, this time the choice of metal was prefabricated porcelain-enameled steel, which ensured durability. 
Even though the Lustron Company had promised to build 45,000 homes, only 2,500 came into existence. Today, many of the surviving homes are part of the National Register of Historic Places to commemorate the hardships faced by the country. 
Today, building lightweight steel-framed homes can be related to building Ikea furniture. The home frames come in kits which can be easily assembled in much less time than wooden frames. Having said that, the concept of using steel to frame a home is much like traditional wood, including the essential components of design. 
Advantages Of Steel Framing
If wood frames are the go-to option, why should you ever bother about giving steel-framed homes a thought? Well, to begin with, they are a lightweight material and often more sustainable than wood. To drive the point home, we have gathered some of the advantages of building a steel-framed building. So, let's check them out! 
1. Stronger Than Wood
Steel frames are stronger than the usual lumber used to construct homes. The steel used is also more durable and lasts for a long time. You don't need to worry about warping or expanding when using a steel frame. And steel even helps keep your house from getting damaged or cracked when there are natural disasters like floods or storms. 
In general, the lifespan of steel frames is taken to be around 150 years, even when it comes in contact with pollutants or higher humidity levels. Further, steel frames can be recycled and reused, unlike wood. 
Another aspect we want to point out is that new wood isn't as durable as old wood. And older forests should not be cut just for the sake of getting lumber. Hence, the younger wood used for framing isn't as durable as the wood obtained from old trees. 
Many have even shifted to using a hybrid method where wood is used to frame the insides of a house while steel is used in the outer shell for stability. 
2. Fire And Moisture Resistance
Two common problems faced with wood are its vulnerability to fire and water. Firefighters often have a hard time stopping fires in wood-framed buildings. In comparison, steel is non-combustible, so there's no need to worry about a spreading fire. However, if steel is exposed to temperatures higher than 550°F, it can lose strength. 
Like fire, steel frames are also water-resistant, so there's no need to worry about growing mold, rain damage, or shrinkage. Most steel-framed homes are also free from pests like termites which adds to the durability. 
You can even stop rusting by using enameled, coated, or galvanized steel to increase the lifespan of your house. Due to these reasons, a steel-framed house requires much less maintenance, making it a cost-effective option for those on a budget. 
3. Time-Saving
Compared to wooden frames, building with steel frames is relatively easy and requires little to no heavy equipment. The parts of the frame can be put together easily following the manual provided by the company. That's because most of the steel frames come somewhat assembled right from the factory. Hence, you wouldn't need to worry about lugging timber or getting hold of specialized nail guns. 
The prefabricated frames are further beneficial as there's no chance of warping or moving once they are erected. Moreover, if you pick the right brand, the metal frames will come with pre-punched holes for installing plumbing and electrical components. 
4. Customizable
To be honest, it's hard to imagine that a house frame made out of steel beams can be customizable. But the reality is quite different, as the steel frames are made in a way that allows more accurate and customized constructions. You also get to choose your dream home from a catalog of countless design possibilities. 
Besides, steel buildings don't necessarily have to be built with just steel components. Many modern home builders use other materials to bring unique finishes to their projects. The best part about working with steel frames is that they do quite well with traditional approaches like utilizing drywall or stucco to get an aesthetic design. 
Your steel frame home doesn't need to be restricted to the living quarters, as most companies also carry kits to add a garage, agricultural buildings, and even barns. Plus, most steel frame home companies welcome queries and requests to help you build a house that meets your expectations or area requirement. 
5. Better For The Environment
One major reason people should choose light gauge steel framing is that it has a lesser impact on the environment. As you can tell, to make steel, there's no need to cut trees, unlike the wood frame counterparts. 
On top of that, no hazardous chemicals are used to produce steel, which is always good news for the environment. Plus, all steel components are 100% recyclable, and 650 million tons of steel get recycled every year. The steel industry is even regarded as the largest recycler in North America. 
Utilizing steel frames in your home can help to leave a smaller ecological footprint due to its never-ending life cycle. In addition, you have the choice to make your steel home energy efficient by adding solar panels and environment-friendly insulation. 
Disadvantages Of Steel Framing
However, even with so many advantages, there are some cons to using steel frames for constructing homes. Most builders opine that there's always a way to work around things to reduce the implications posed by the disadvantages of steel homes. However, we think it's justified to let you know about them. 
Now, let's check out the disadvantages of using steel framing: 
1. Achieving Insulation
Even though steel frame houses are regarded as the more environment-friendly option, they can greatly suffer from poor insulation and energy efficiency. That's because steel is a better conductor of heat than wood, which can lead to the phenomenon of thermal bridging. It can affect insulation efficiency by up to 60%, resulting in higher heating and cooling costs. 
That being said, there are ways to minimize the issue to achieve better insulation. A popular choice is to wrap the beams with insulation boards to stop them from conducting the heat quickly. Another technique used in residential construction is to use a hybrid steel and wood frame to have better insulation as well as protection from exterior exposures. 
New homeowners can contact a local contractor to discuss the raw materials and insulation options suitable for the area. 
2. Limited Roof Designs
One of the things to be wary about while getting your steel homes built is the limited choices in roof designs. The metal-framed roofs often lack dormers or high pitches and are rather plain-looking. Sometimes adding wood frames to the roof during the construction process can help get a more customized design. However, seeking more roof elevations can end up costing a lot more than the usual options. 
3. Difficulty In Acquiring Municipality Approval
There have been instances of people finding it difficult to acquire municipality approval for steel house construction. This is because many institutions are still unaware of steel being a superior choice based on the needs of homeowners. Some areas even have specific rules regarding the materials that can be used for construction. 
Getting in touch with an experienced contractor can ease this issue as they will provide guidance regarding preparation work for building your steel home. 
4. Rusting Problem
You may have noticed that we have already touched upon this point. Even though steel homes are usually rust-resistant, leaving leaks unrepaired or untreated can make the metal prone to rusting. This can affect the infrastructure of your home, leading to higher costs of repair. 
To avoid this problem, try buying steel framing or readymade home kits from a brand that provides metal that has been treated for water resistance. You can also paint or coat the frames yourself to save money and ensure that the running piping is regularly checked for maintenance. 
Steel Framing Houses Frequently Asked Questions ?
Are steel frame homes cheaper to build?
Based on the company you select for procuring the steel frames or kits, costs can be lower. However, the total cost of finishing the whole home might vary based on your design or architectural choices. You may need to put in a bit more money to perfect the insulation and make the home energy-efficient. 
Another aspect that brings down the cost of steel-framed homes is the need for less labor and specialized tools. We suggest contacting a contractor with experience in building steel homes to get the best price possible. 
What are the problems with steel-framed houses?
There are pros and cons to most building choices. In the case of steel-framed houses, this comes in the form of irregular insulation caused by thermal bridging. The main problem lies in the higher heat conductivity of steel, which requires your heating and cooling system to work harder due to the uneven temperature. 
Another common problem that exists is the inability to change the style of your roof. Most steel homes have a conventional roof that comes with the kit or works best for the installed frame. Other than that, finding suitable insurance and mortgage can be challenging for a steel frame home, especially when you're building in an area where no such buildings exist. 
Can you use steel for framing a house?
Yes, you can definitely use steel for framing a house, and the technique has been present since the end of World War II. These days lightweight steel is used for framing, which lets you design a long-lasting home that you'll cherish. 
Unlike wood, you don't need to design the whole home from scratch as there are companies that sell prefabricated framing and house kits. Apart from minimizing preparation work, these kits reduce the time needed for house building. 
Are steel-framed houses more expensive?
One of the things to remember when building a house is that the cost changes based on the aspects of your design choice. For instance, if you choose to build a steel-framed house exactly as per the home building kit, then it might not be as expensive as using wood frames. 
However, you may need to shell out more money to add higher quality internal walls, better insulation, or expand the area. It's also true when you choose to build metal frames from scratch. So, even if the initial cost of building a steel frame home seems expensive, the final bill may be worth it, considering the superior protection and durability on offer. 
Which is better, wood or metal framing?
To be honest, there's no clear answer to choosing between wood or metal framing. You can choose a wood-framed home if you're more comfortable with traditional materials and want to save cost on insulating the home. Wood also provides better aesthetic value and makes homes easier to sell when compared to metal buildings. Most builders are used to wood, so you can readily find one for your project. 
On the other hand, metal can be a superior choice if you value minimized preparation work and support benefits provided by its durability. Metal homes are more environment-friendly when they are built with steel frames. You can also benefit from the advantage of low maintenance if you're looking to build a new property that won't be used frequently.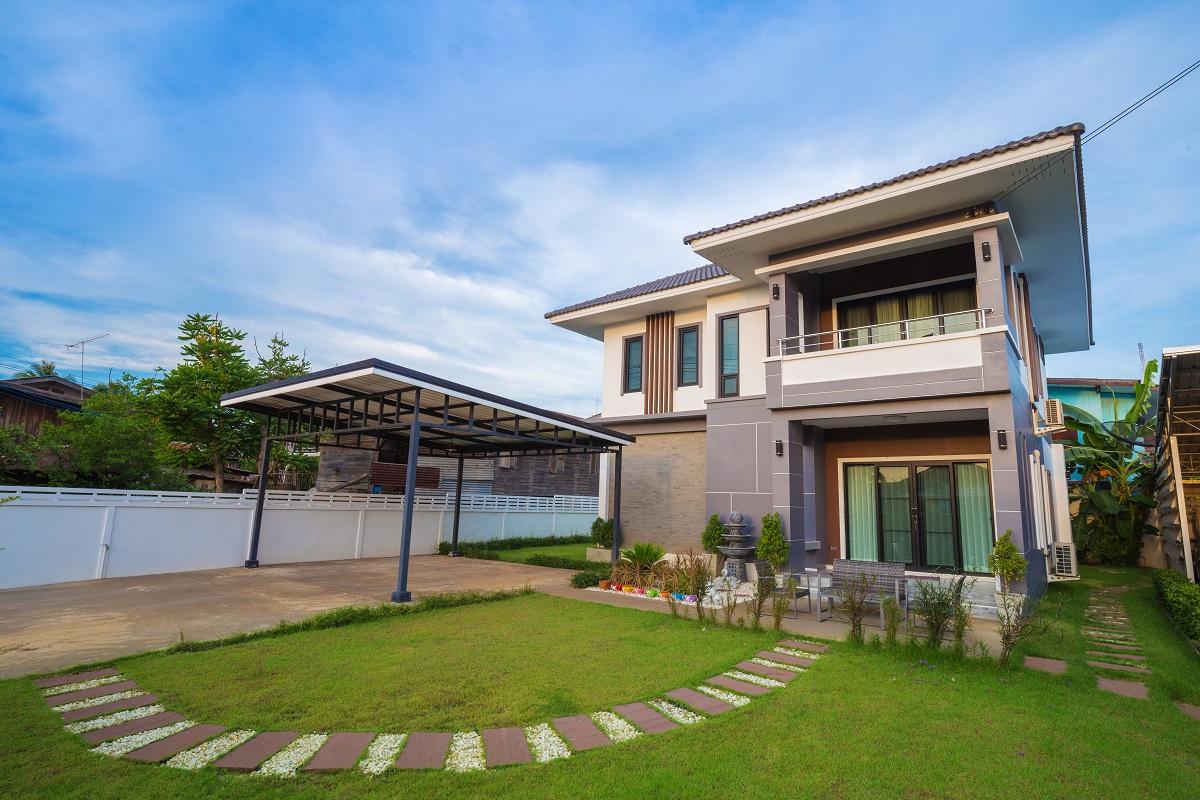 Steel Framing Houses Final Words
That's everything we had to tell you about steel framing houses. We hope that you'll give metal frames a thought when moving forward with your next project of building homes. 
Having said that, we would like you to know that buying pre-owned metal-framed houses isn't as simple as building one. If you find one in the market, do inspect it thoroughly. 
Some tell-tale signs to look for are suspicious cracks, areas of corrosion, and crooked doors or window openings to be sure about the health of a home. We suggest you only buy houses with steel frames, as other metals might not have enough durability. 
And in case you have decided to build a house with steel frames, take your time to find a suitable kit. We are sure that you'll enjoy working on the project due to the simplicity of construction and rewarding results. 
Until next time, goodbye, and take care! 
Related Articles
19 Different Types of House Siding
9 Best Home Fire Escape Ladder
23 Hip Roof Types & Styles for Your Future Home
20 Most Expensive Houses In The US
18 Lake Houses That Will Make You Reconsider Moving To The City
16 Creative Kids Wooden Playhouses Designs For Your Yard
What Is A Condo Or Condominium