Kotaro Ide of ARTechnic has created an unique organic shape in the form of the Shell House, in the Nagano prefecture of Japan, in the woods of Karuizawa. Followinf the Japoneese landscape, this creation manages to hide very well in the surrounding environment. The futuristic structure necessary to build such a beautiful mansion blends wonderfully with the Japanese traditions and makes the entire building float above ground level. Nature has been embraced, in a house that expresses in a one of a kind method the strong connection between the interior contemporary design and the beautiful surrounding forest.As imagined, the interior design follows the unusual shape of the ensemble. The house is oriented toward the beautiful little patio, embracing the mighty one tree. The zenith lighting strengthens the bond with the exterior and creates a cozy atmosphere. That coziness and warmth is accentuated by the wooden interior design, an interior thought in a modern way with contemporary custom made furniture and red elements to animate the mood.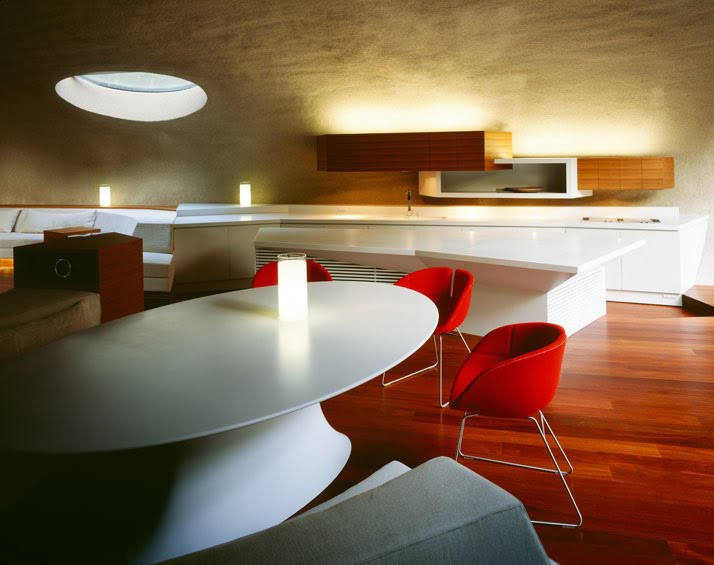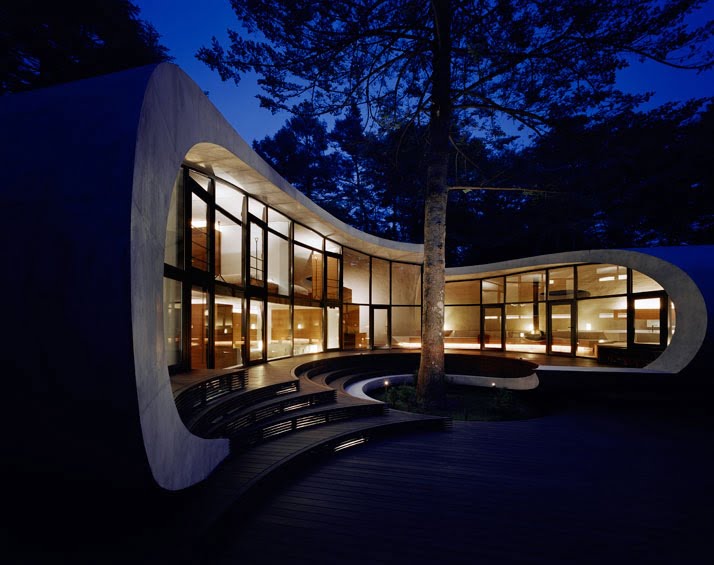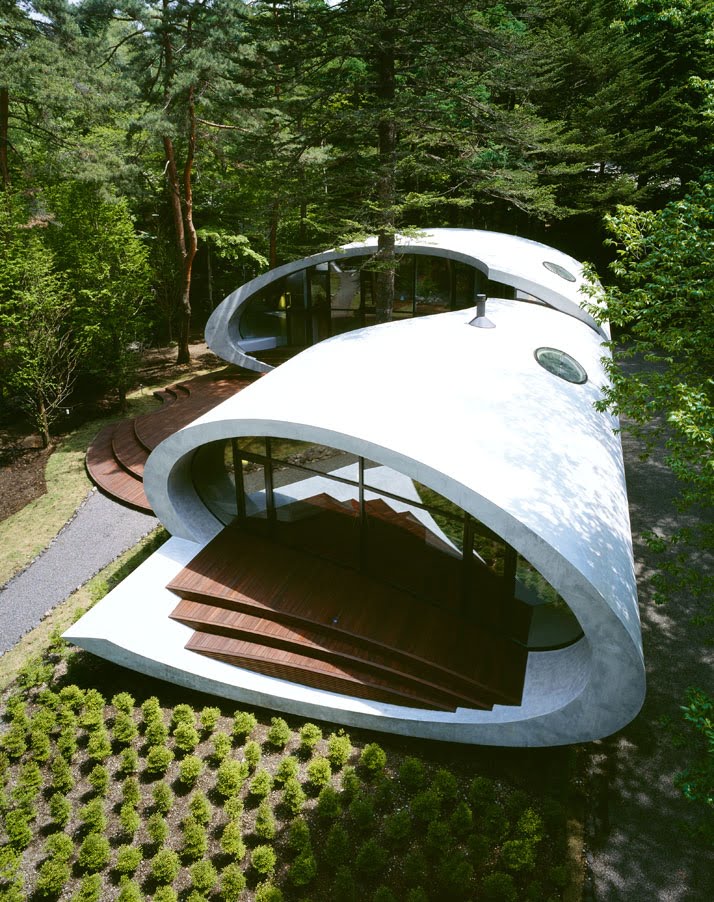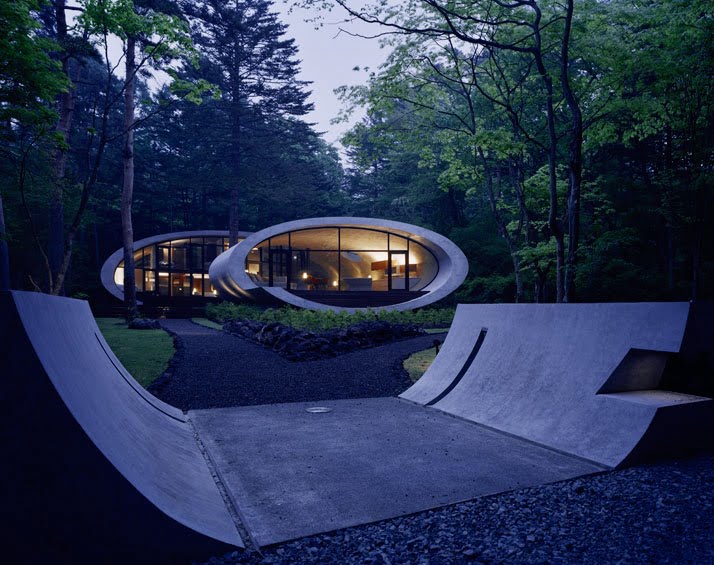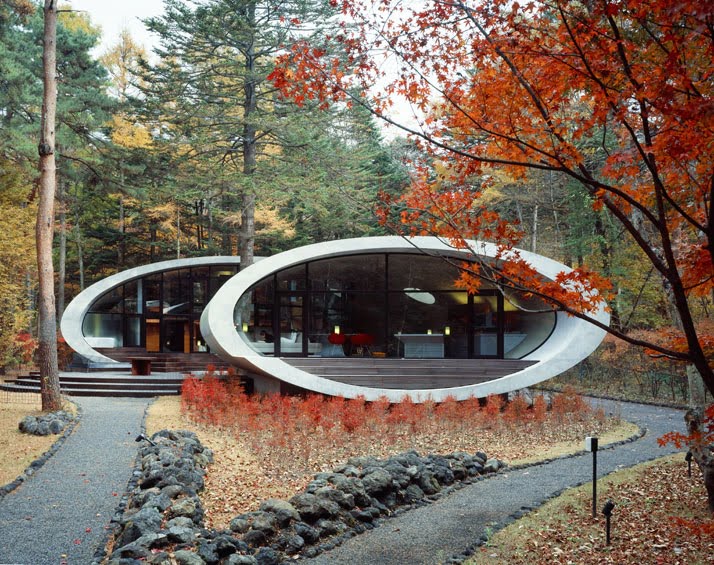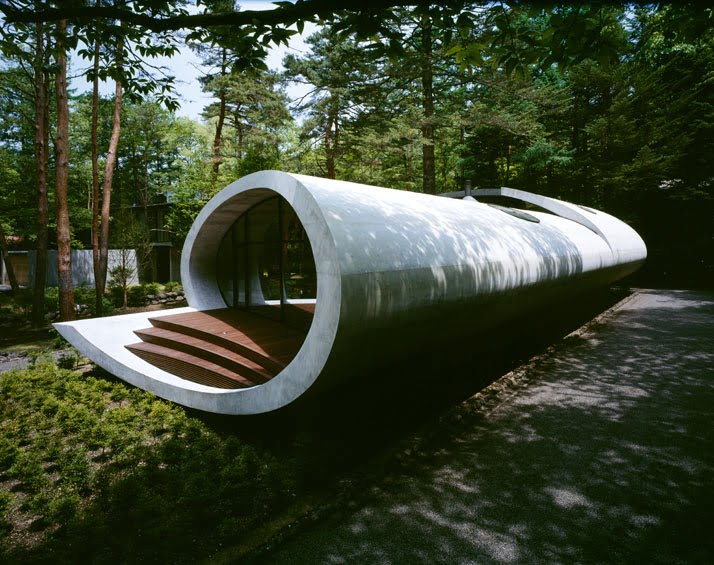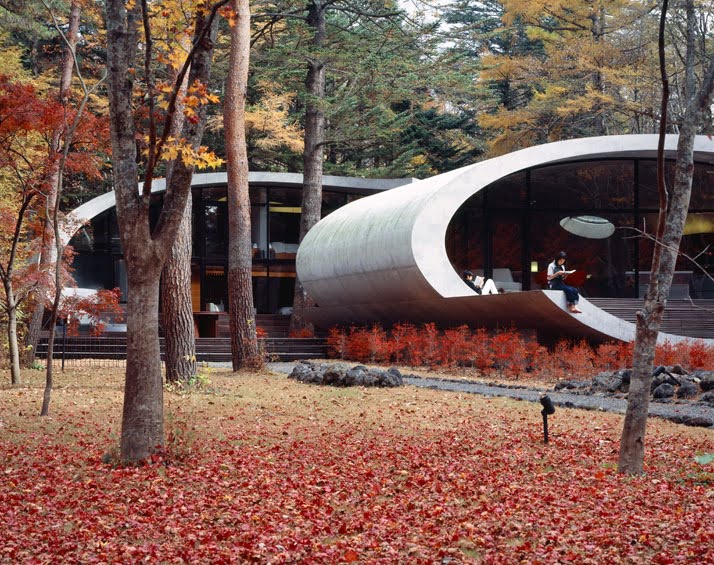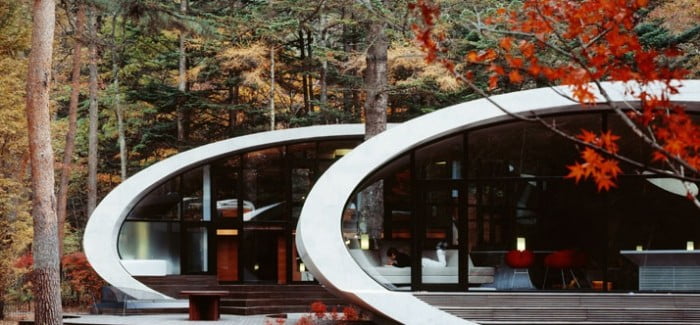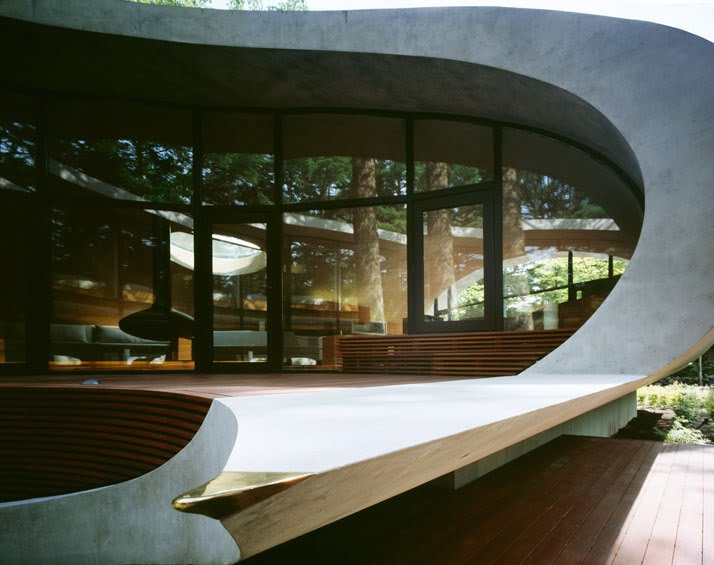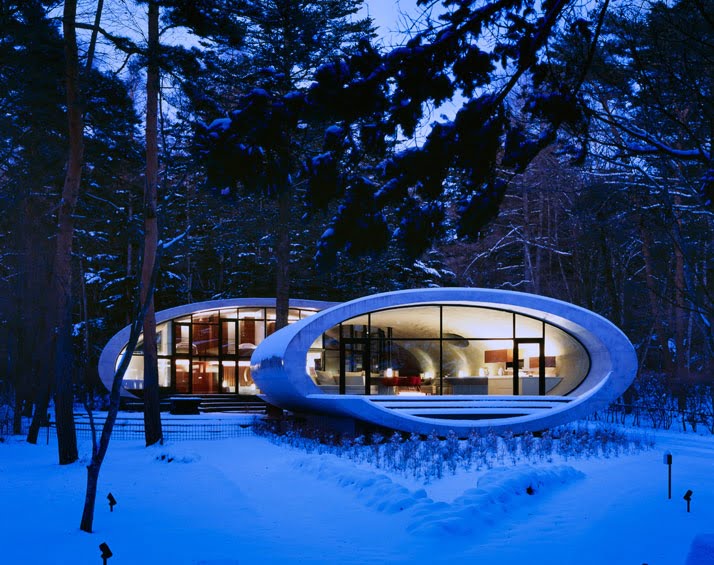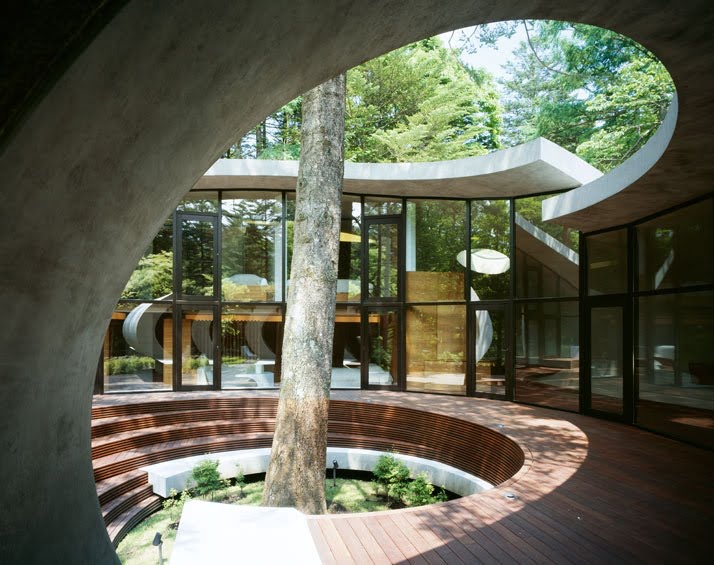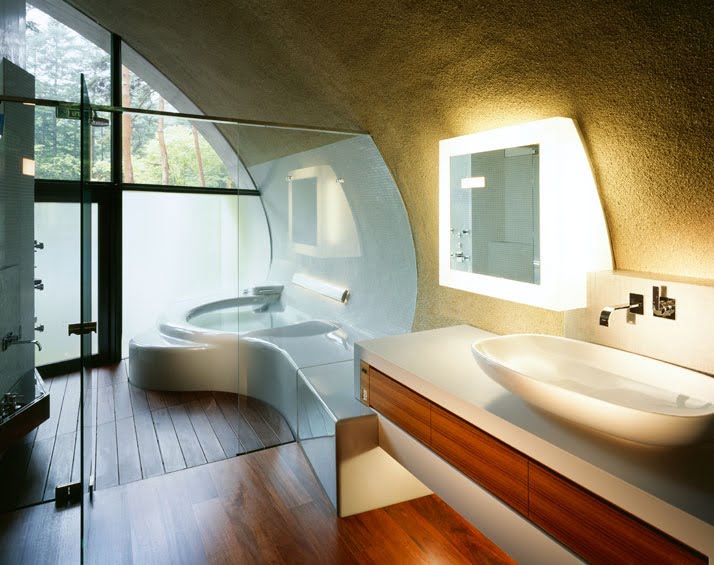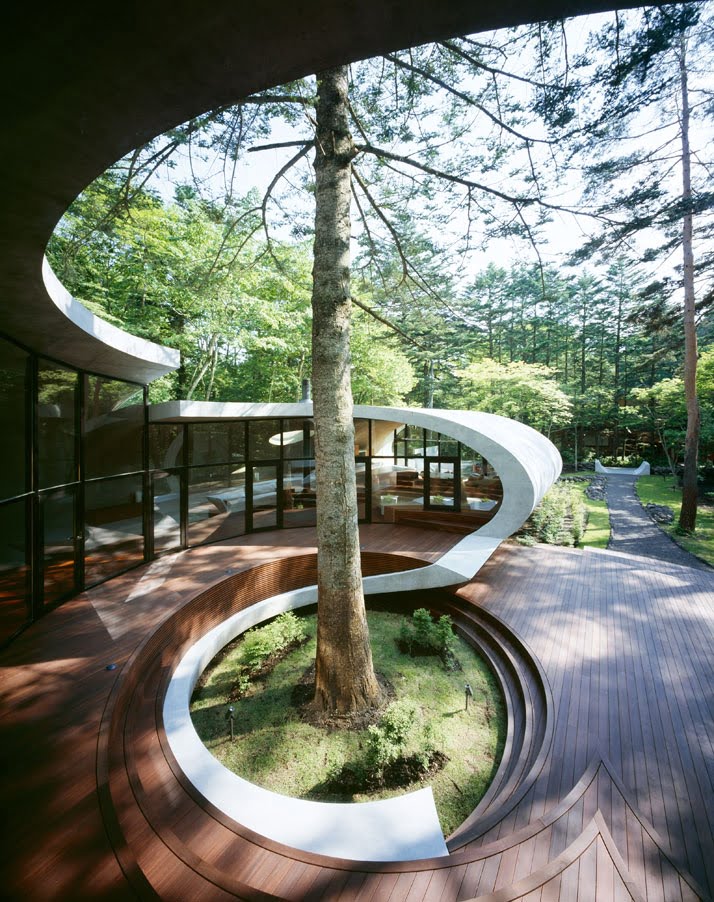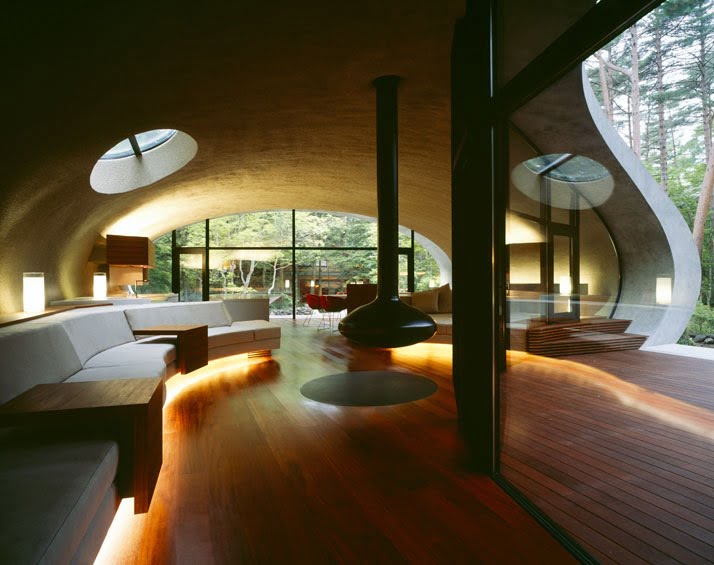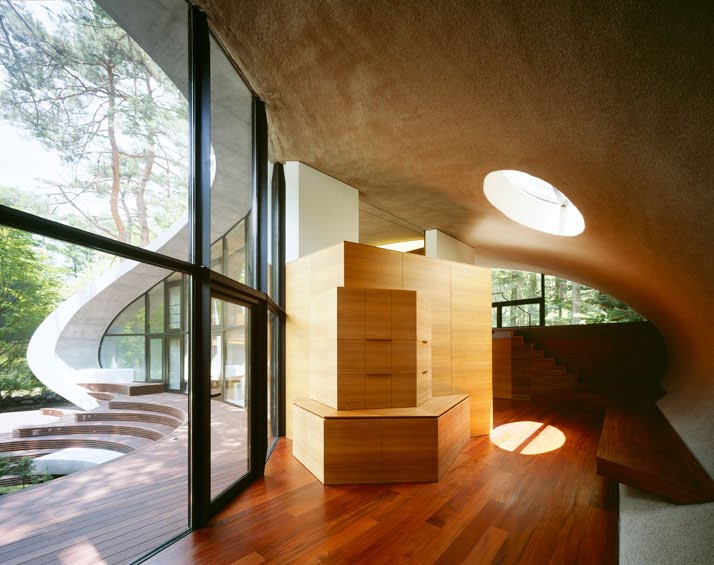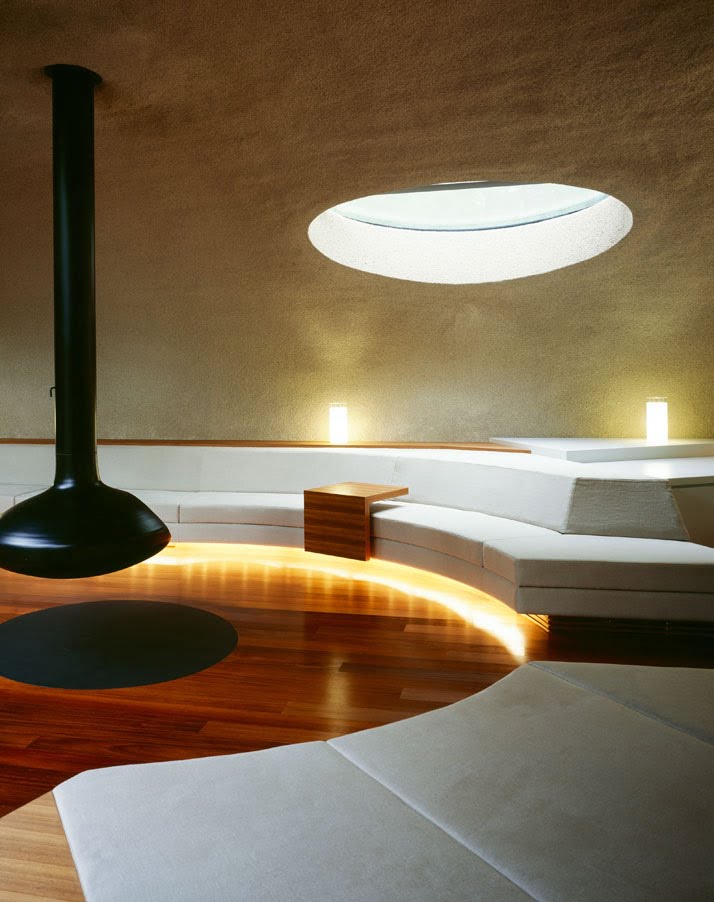 Architect: Kotaro Ide – ARTechnic Japan
Location: Karuizawa, Nagano – Japan
Project Type: Private Residence
Assistants: Moriyuki Fujihara, Ruri Mitsuyasu, Takashi Mototani (former member), Kenyu Fujii
Collaborator: Manami Ide (designer of customized metal work)
Structural Engineer: Naomi Kitayama / NAO
Mechanical engineer: Hiroshi Nakayama / TNA
Electrical Engineer: Jyunetsu Satou / EPS
Contractor: Kenji Kusunoki / GIKAKU
Design and construction management period: October, 2005- May, 2008
Construction period: September, 2006- May, 2008
Date of Completion: 2008
Structure: Reinforced Concrete
Site Area: 1,171 square meters
Total Floor Area: 329 square meters
Photographer: Nacasa & Partners Inc.