There are a lot of jobs that can be done from home nowadays. Usually people working online, musicians, painters, but also accountants and lawyers could in theory work from home. It all depends on a lot of factors of course.
If you are lucky enough to have the chance to work from home, then you will need a place to work in. That is why we are going to show you designs of Scandinavian home offices that you can consider building in your home.
Don't get scared of the word "building" because building a home office, especially in the Scandi style, is usually placing a desk in the corner of an existing room in your home. Of course, this is the simple explanation. If you actually want to have a beautiful home office that will motivate you to work more, then you need to tailor it to your needs.
First off, we should make it clear that Scandinavian home offices are a very functional addition to your home even though if you don't have the ability to work from home. It will prove useful to you anyway because you will have a space in which you can read, do some research, take care of the bills or most importantly, practice your hobbies without anyone bothering you, or you bothering anyone.
So, now that we have that cleared up, what makes a home office a good home office? What's the most important thing to you when it comes to work and when it comes to home? Comfort. That is one of the biggest reasons a home office beats a regular office. You can do your job while enjoying the comfort of your home. No dress codes, no generic furniture. Brew a fresh cup of your favorite coffee in your favorite mug and start working in your pyjamas. Okay, maybe not in pyjamas, but you get the idea.
Check out the designs of Scandinavian home offices that we have displayed in this collection and you will find plenty of awesome ideas!
1. Combine the study with the bedroom if space is limited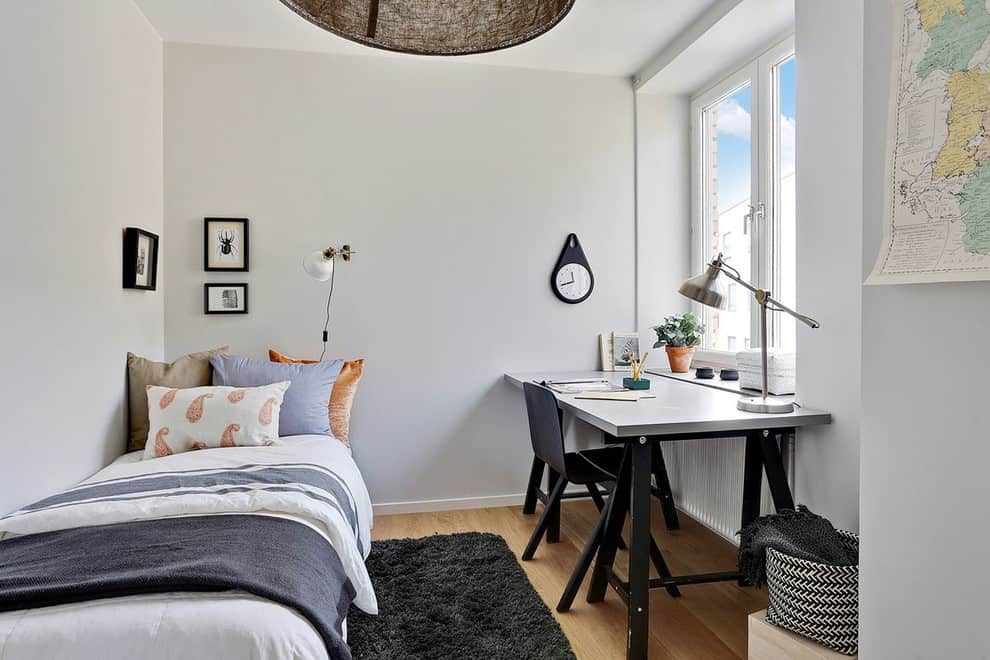 Source
2. Whitewashed Scandinavian Home Office interior design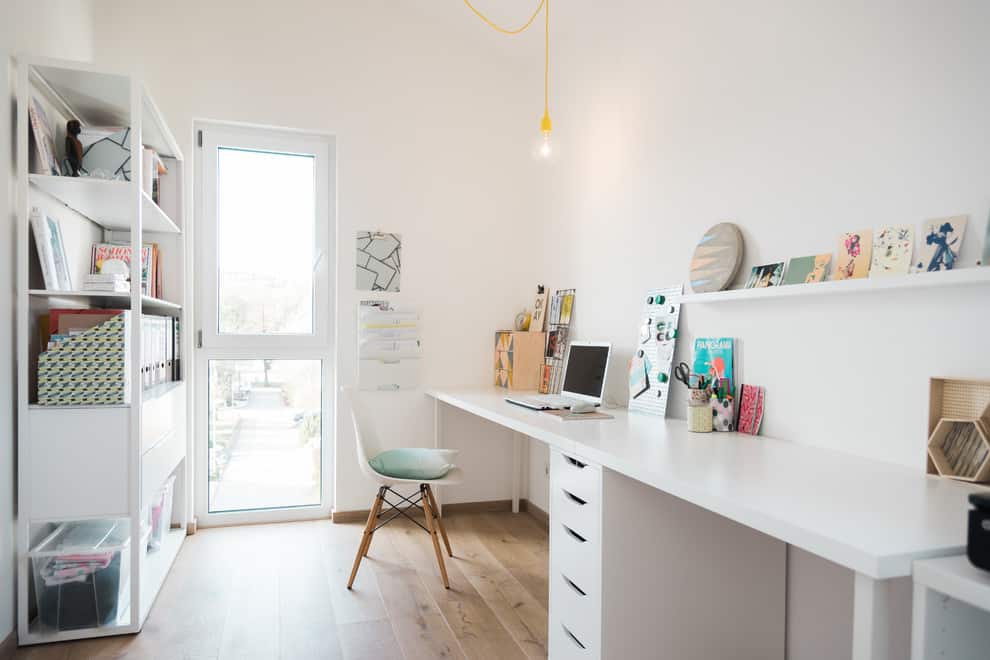 Source
3. You can combine the home office with anything, including the staircase and hallway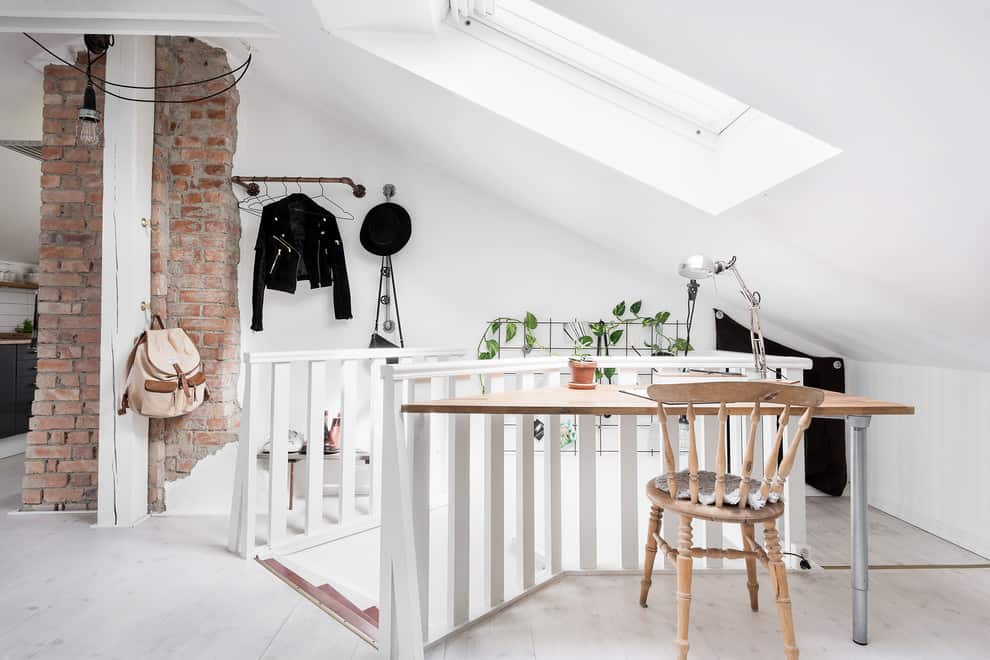 Source
4. But it is best if it is stands alone to achieve peace and serenity while working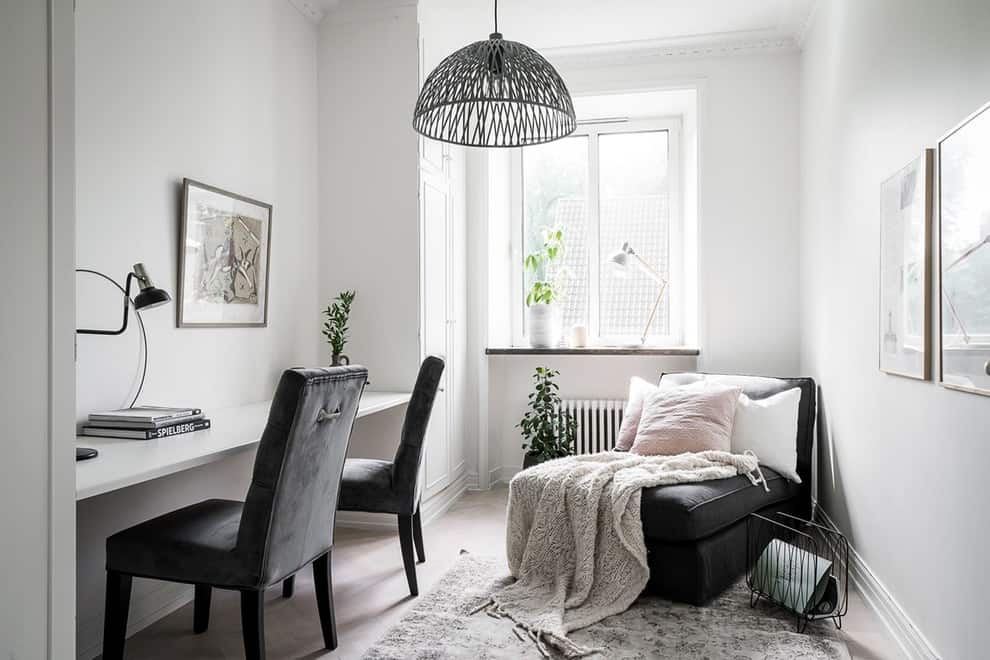 Source
5. Black and white contrasts in the office are typical for the Scandinavian style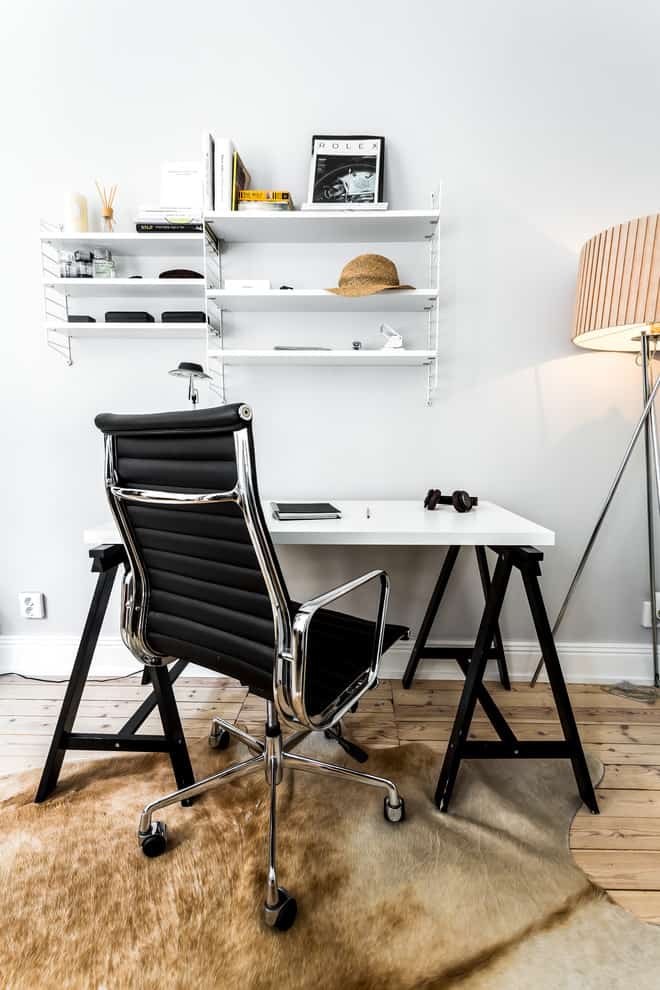 Source
6. Make sure your Scandinavian Home Offices have plenty of storage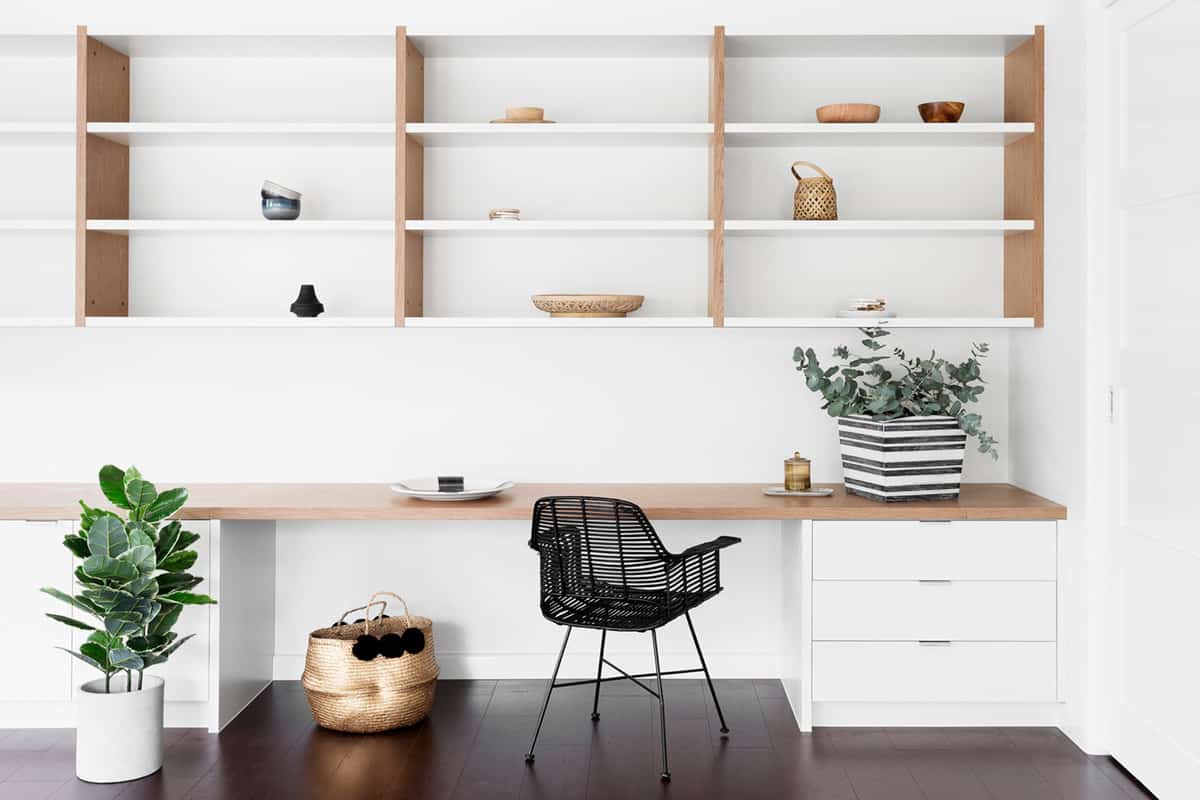 Source
7. And never forget the natural light when picking the Scandi style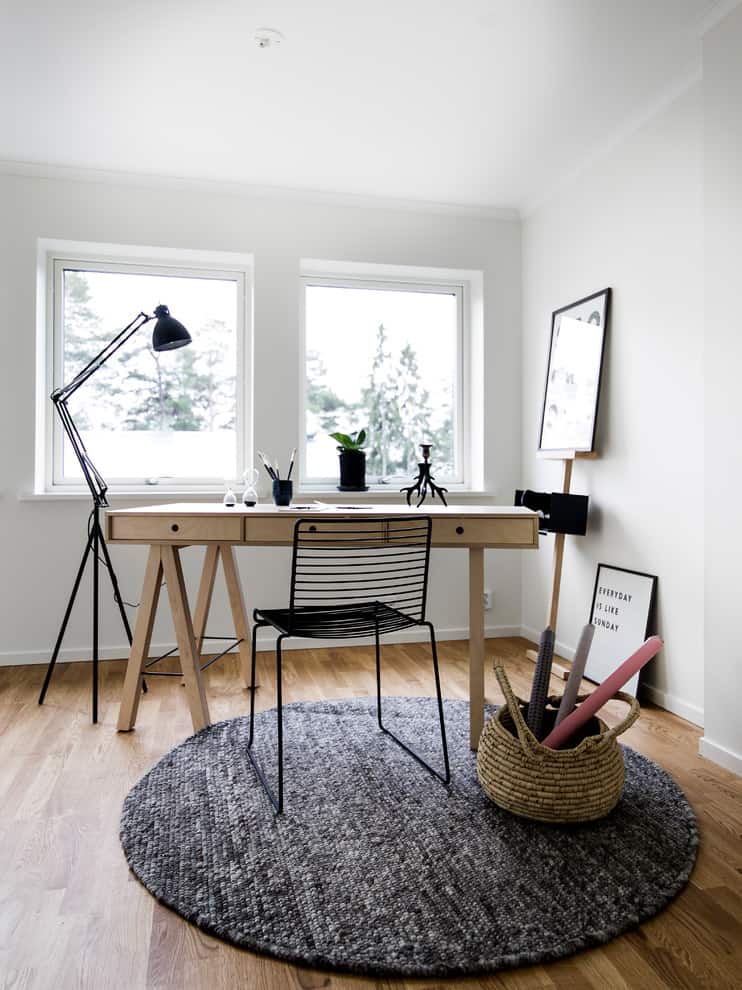 Source
8. Make use of the extra space in your attic as a home office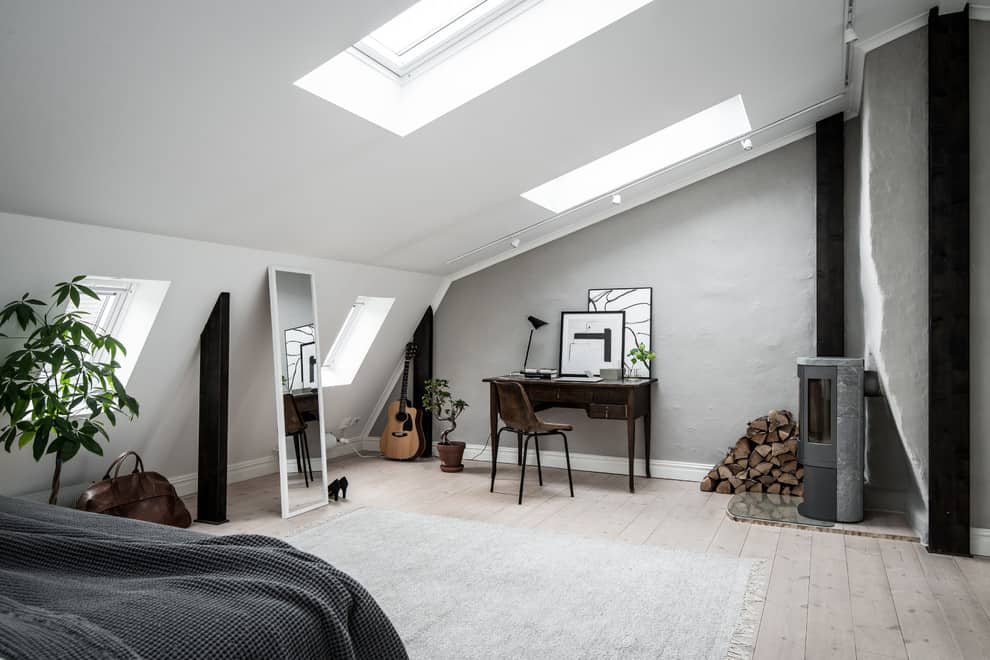 Source
9. Customize your Scandi home office with furniture that you fits your style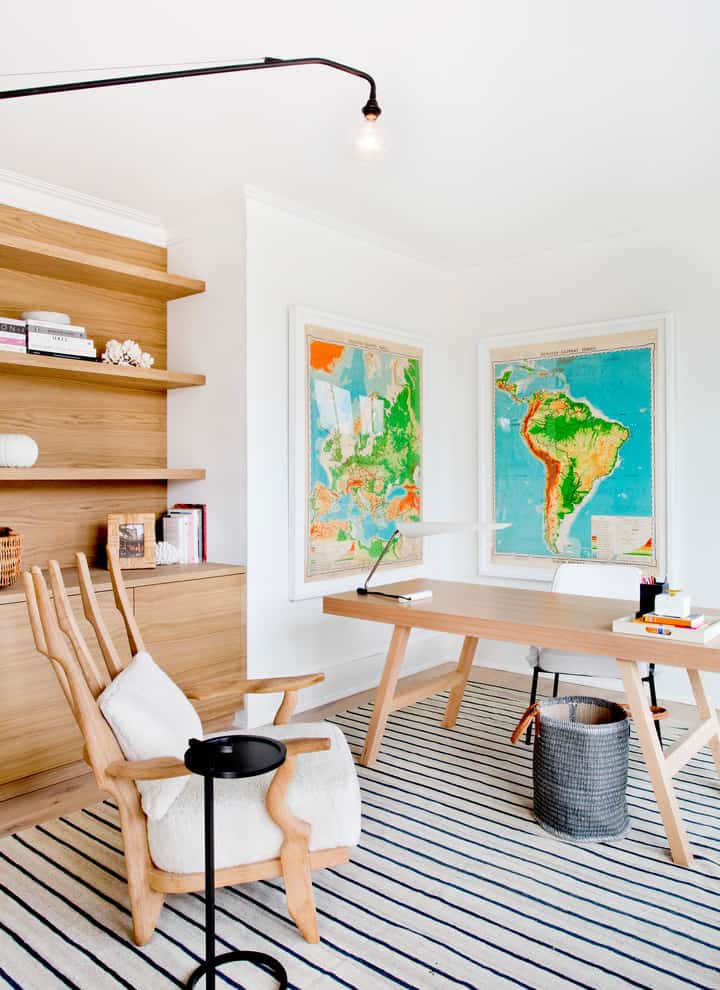 Source
10. Natural light is extremely important in work spaces, so make sure you have plenty of it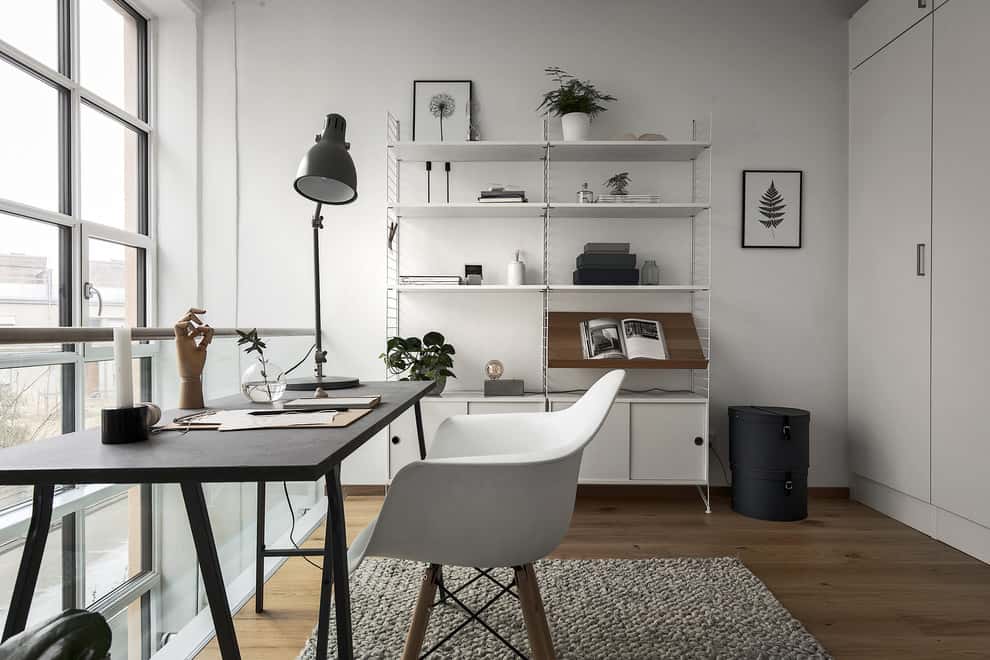 Source
11. If space is limited, then a corner desk should suffice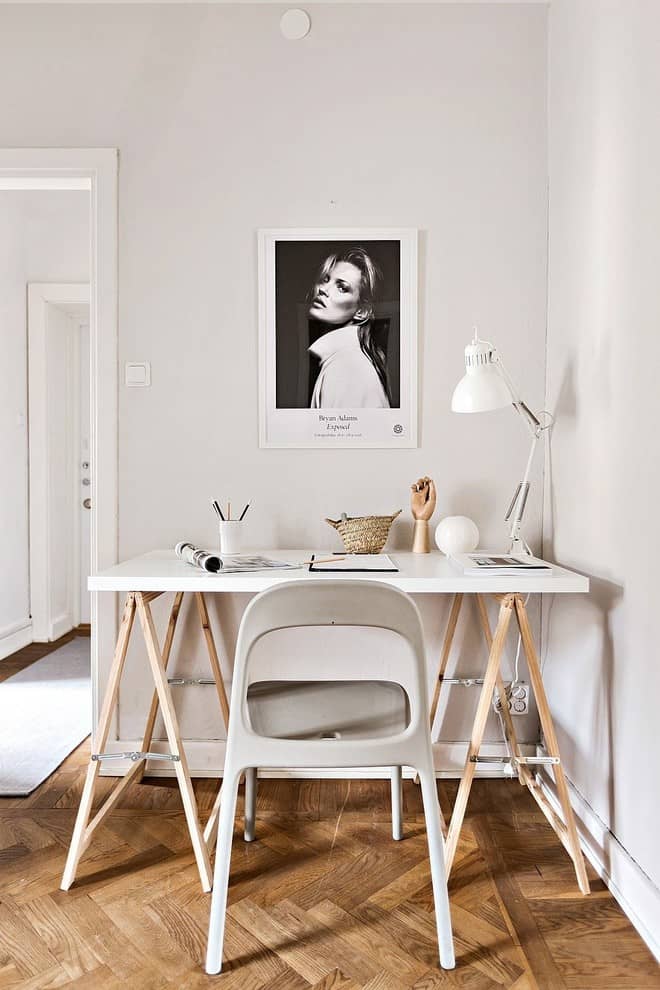 Source
12. Tuck away your home office desk in an empty corner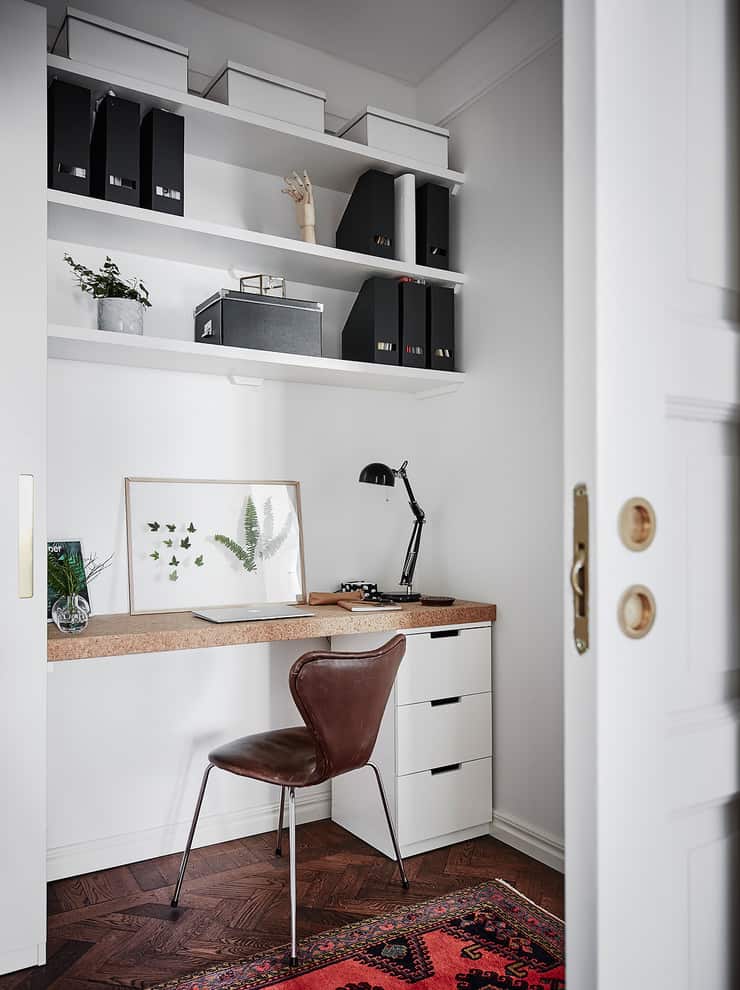 Source
13. Minimalist interior decor works well if applied correctly in the home office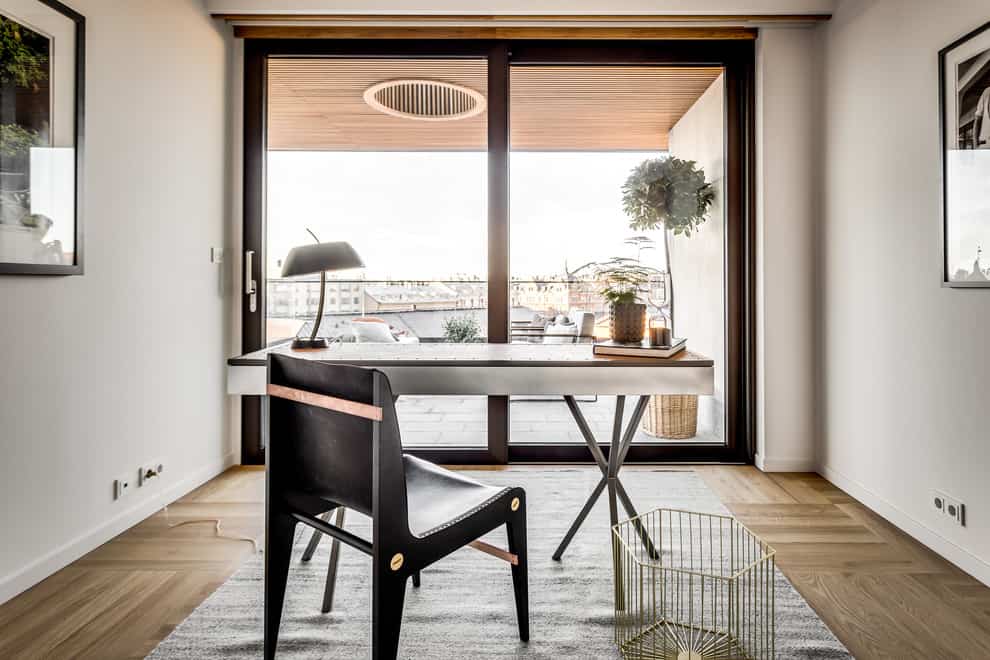 Source
14. Light colors with stark contrasts make the Scandinavian style unique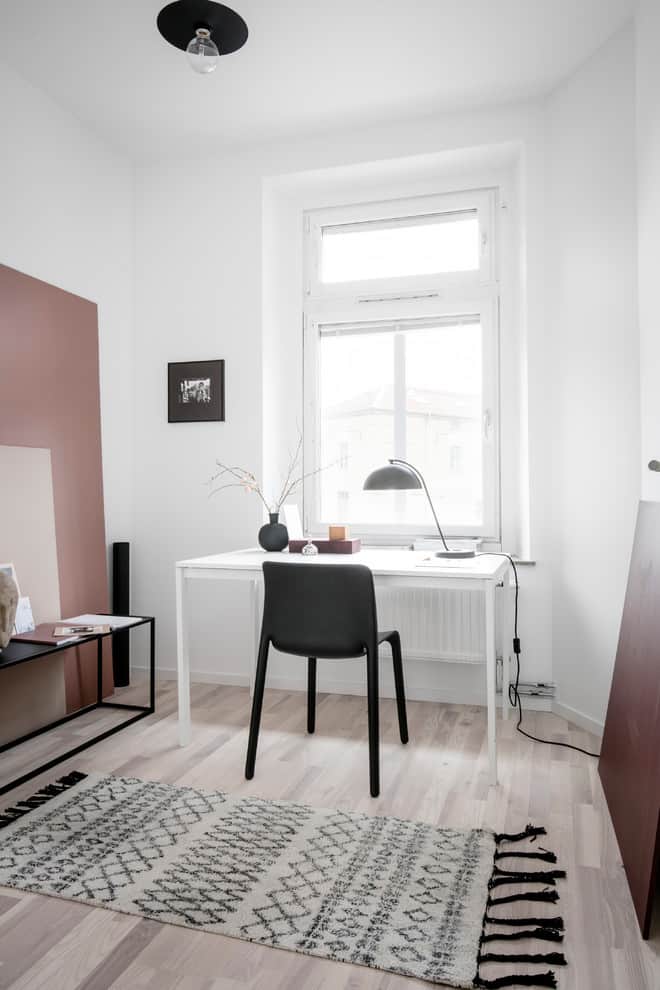 Source
15. Use a corner of a hallway as a home office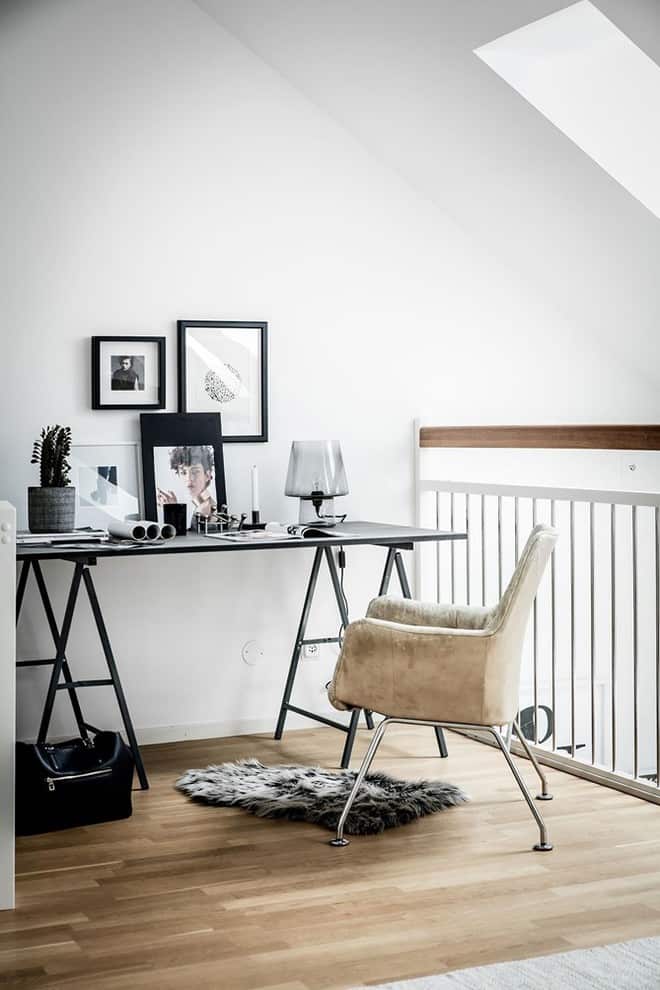 16. Put an emphasis on your decor through Contrast
Dark or black furniture and brightly colored or even better, white walls, will do the trick beautifully.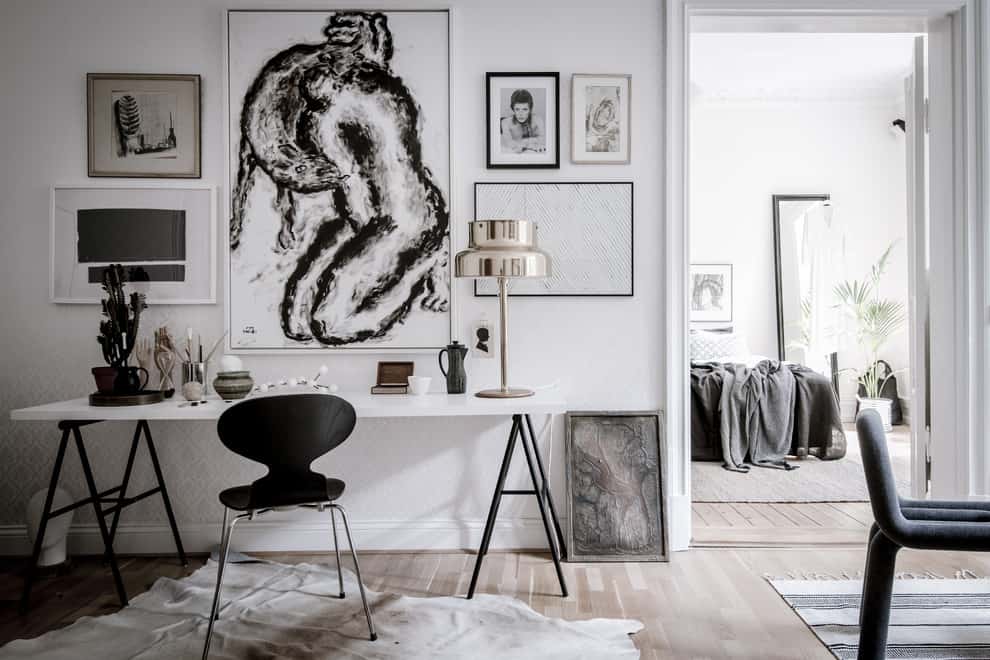 Source
17. You can use any available corner in your home as a home office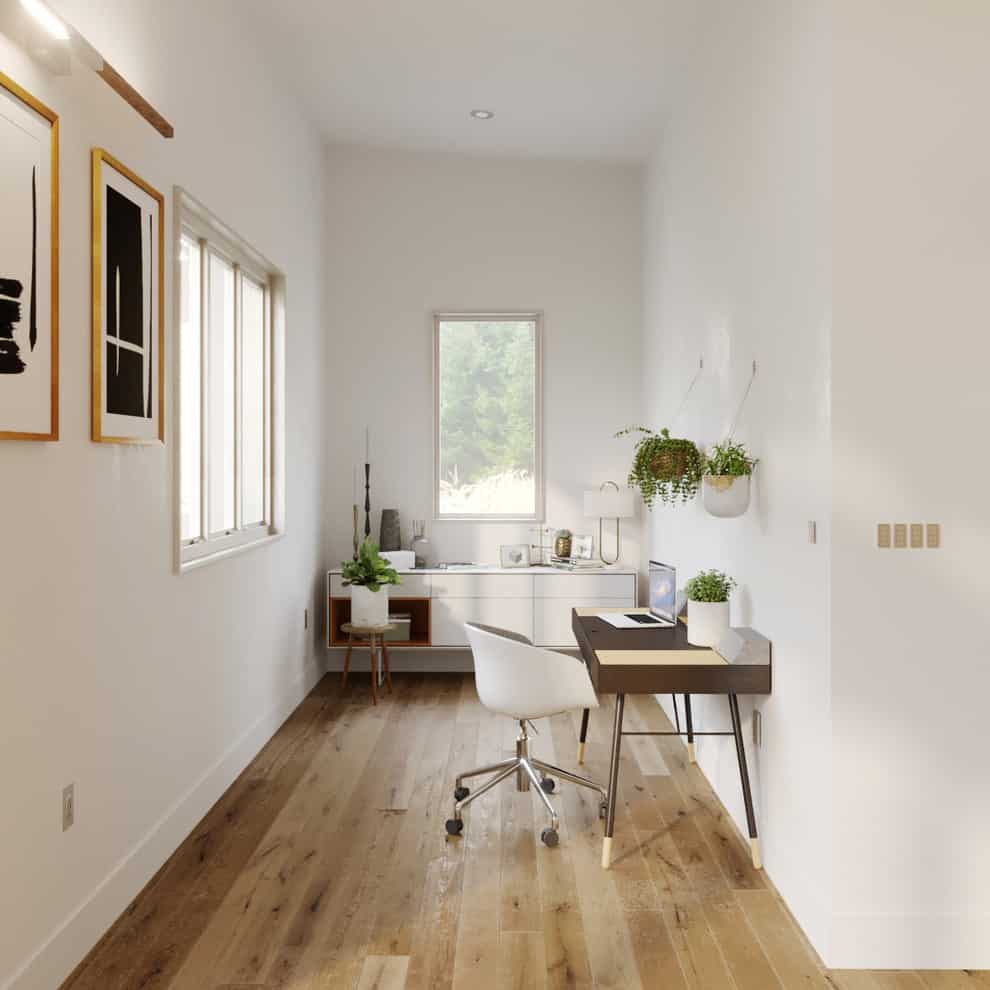 18. It can also be in the hallway, right next to the staircase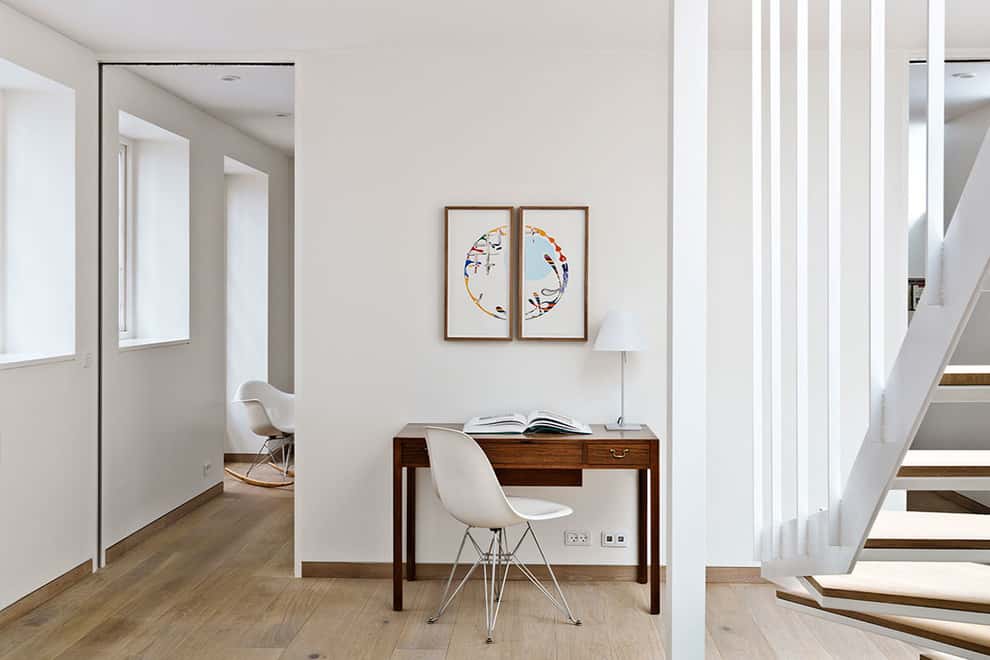 19. an attic home desk would be splendid
Source
20. Make sure it doesn't feel too cluttered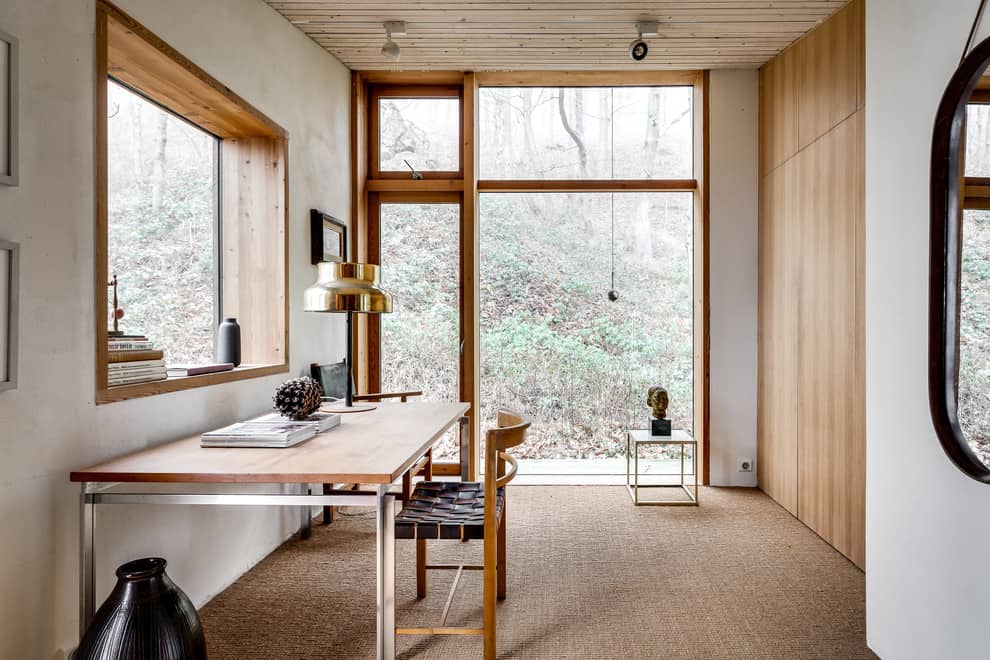 Source
To work from home should be a treat and it surely needs to feel like it. Make sure you are comfortable, that you have everything that you need at your grasp and that it defines you.
How do you like the stunning Scandinavian Home Offices above ? How does yours look ? We would love to hear from you in the comment section below ! Also, if you want to learn about the four variables to professional task supervision, , check out the AtTrack Blog website.
Related Articles
13 Best Paper Shredders | Buyer's Guide
19 Best Office Chairs for Creatives Everywhere
9 Best Quiet Paper Shredders Right Now
10 Best Home Office Desks Right Now 
19 Best Office Chairs for Creatives Everywhere
33 Best Types of Office Chairs to Consider for Your Desk