The Ring doorbells have gained attention among homeowners, as currently, the brand produces some of the best doorbells on the market. Apart from easy installation and added security, these doorbells are quite easy on the pocket. 
A smart wireless doorbell is an essential addition to all homes. It is important to ensure that your home is safe and secure and your time away is not full of worry and anxiety. 
Thus, investing in smart video doorbells – wired or wireless – is a smart decision you can make for your home. 
So, package thieves, intruders, or your prom date – you will not have to wait for the door to open to find out! You can use your mobile device to access the doorbell cameras and talk to them using its intercom systems. 
Ring Video Doorbell Pro and Basic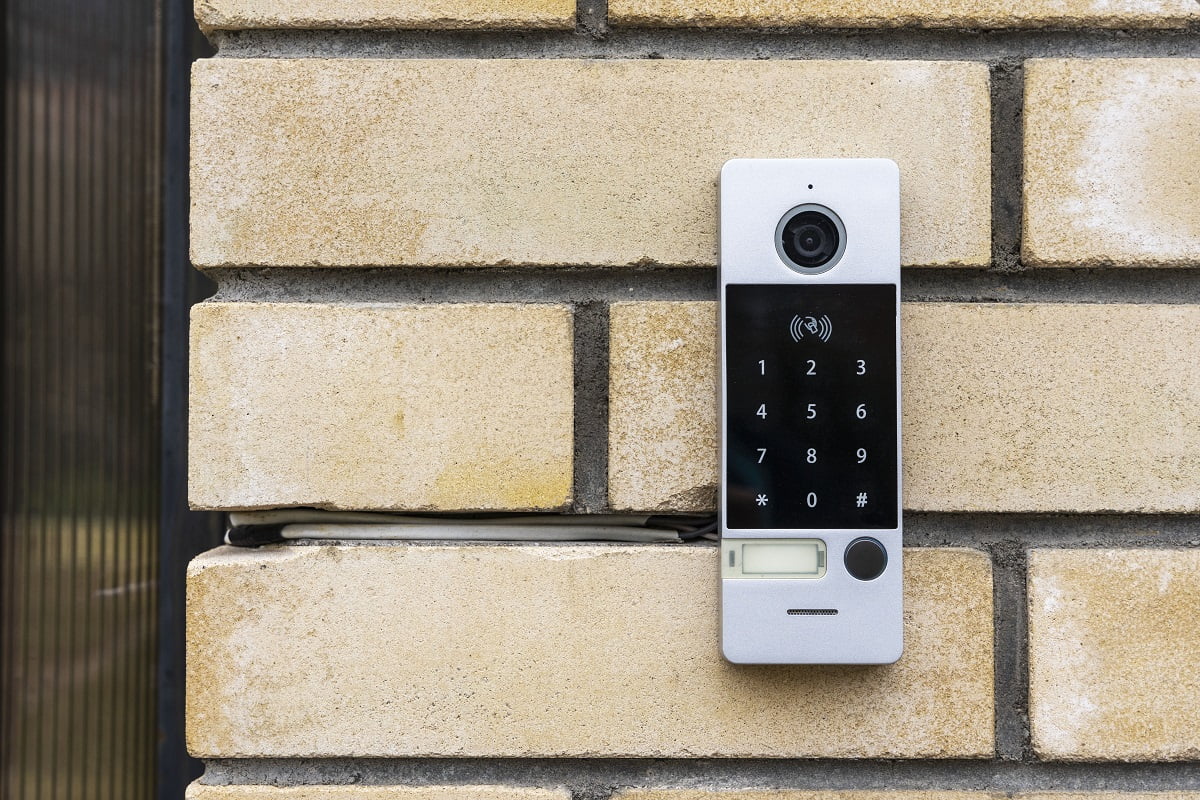 Ring is a home security company that specializes in smart doorbells and various other equipment that can guarantee safety for your home. It has manufactured video doorbells that come with the option of wired or wireless. Ring Pro is one of their most popular video doorbells. 
Common Features
Before we compare the two best Ring doorbells, wired vs. wireless, let us look at the common features of these doorbells. 
Ease Of Installation
Both the Ring video doorbells, wired and wireless, aka Ring and Ring Pro, are very easy to install, thus, enabling homeowners to save time as well as money. As such, setting these Ring doorbells themselves will help them cut the cost of installation. This DIY installation feature makes these doorbells an appealing choice. 
Reliable
Irrespective of wired or wireless doorbells, one thing you can be sure of is the reliability of Ring video doorbells. It will provide you with the same security as that of all their models. They last quite a long time as well. 
Apart from the hardware reliability, the software has been appreciated by homeowners as they report little to no bugs while using it. 
App-friendly
The best feature of the Ring video doorbell is the fact that they are compatible with mobile devices. So, you won't have to worry while going out for a nice vacation or doing your everyday routine. You can always access the footage of these video doorbells on your phone and keep a check on arriving guests using the Ring app. 
Night Vision
Since most crimes happen after dark, the Ring video doorbell having improved night vision is definitely a plus. They allow the user to access videos and download them in high quality, even in night mode. So, wired or wireless ones, both doorbells ensure your home is protected. 
Motion Detection
As the name suggests, Ring video doorbell has advanced motion detection facilities that help alert the user when someone is at their door. This prevents trespassing, break-in attempts, and other sorts of notorious activities in the vicinity. 
High-definition Videos
The whole point of Ring video doorbell is to record intrusion or unlawful entry. If the quality of the video is questionable and the perpetrators' faces remain unclear, it is pointless and no different from a traditional doorbell. 
Hence, Ring doorbells have high-quality videos that capture everything crisp and clear and record arriving guests at your doorstep. 
Two-way Communication
If someone's at the front door and you don't want to bother opening it, you can always talk to them using a smartphone or Ring's intercom system. Ring video doorbell wireless and Ring doorbell Pro boast a two-way audio system that enables you to converse with high-quality sound without being exposed. They also provide you with an audio recording of events outside your door. 
Affordable
Both the Ring devices are priced reasonably. So, homeowners on a budget can definitely check them out. Note that most wired or wireless doorbells from other brands are on the pricier side. 
Differences
As similar as they seem to be, the Ring video doorbell and the Ring Pro video doorbell have some key differences. The main difference is that one is a traditional wired doorbell system or a purely hardwired Ring doorbell (Ring Pro), and the other isn't, making it a wireless doorbell (Ring). Other differences include: 
Field Of View
The field of view for the Ring video doorbell is 155 degrees, and 160 degrees for the Ring video doorbell Pro. This makes the Pro version comparatively better, as it can capture more in one frame. This wide-angle can record more of your surroundings, thus giving you a better idea of what's going on. 
Cost
The Ring video doorbell Pro is more expensive than the Ring video doorbell. Though both are affordable, the availability of more features makes the Ring Pro model slightly more expensive. 
So, if you're willing to spend a little more, the Ring video doorbell Pro is a good option. 
Installation
The Ring doorbell is a wireless system, and the Ring video doorbell Pro is a purely wired system. They are both easy to install, even though the wired doorbell may take slightly longer than the wireless one as it may require wiring. Yet, they don't have complex wiring systems, which makes installation easier compared to other wired doorbells. 
Moreover, the Ring doorbell device has a rechargeable battery and has to be taken out to recharge, and you would have to keep in check with their wireless transmitter as well as the wireless receiver. However, traditional wired systems are more reliable than wireless doorbells as you don't have to keep changing the batteries. 
Lighting
When it comes to lighting, The Ring doorbell Pro uses LED lights for a better image while in night vision mode. However, the Ring video doorbell lacks this feature. If security at night is important to you, we suggest opting for the Ring pro video doorbell, as it makes night vision footage clearer. 
Alert
Another minute difference would be that Ring doorbell Pro offers customization of alerts and the Ring chime. Ring video doorbell, however, does not offer this feature. 
FAQs Regarding Ring Video Doorbell Wired And Wireless
Do You Need The Ring Subscription?
The Ring doorbell offers a subscription service called Ring Protect. Though not mandatory to own, the plan comes with its own advantages. The prices can range from $4 to $20 per month. 
Without a Ring Protect plan, you can have the following:
Live video footage of your home

Motion detection notifications from the camera 

Two-way communication system with the doorbell
Whereas with a Ring Protect plan, you get
Ability to save recorded videos and share them if necessary 

Snapshots from the camera during the day

Extended warranty for your device

Some discounts for your next Ring device purchase
Does Ring Doorbells Work With Alexa?
The Ring doorbell has recently been given an upgrade, so it can now be connected to your Amazon Alexa. Connecting your doorbell to Alexa will enable you to access the doorbell through voice commands. All you have to do is set up your Amazon Alexa account and allow it to detect the Ring doorbell. 
This will also enable Alexa to notify you when you have a visitor or if someone is at your front door. If you do not wish to get up and check who is at your door, you can just ask Alexa to do so for you, and it will be displayed on your Ring app.
Apart from Ring, even Google's Nest doorbells wired and wireless security cameras can work with your home system.
Do Ring Doorbells Record?
Yes, the Ring video doorbell, both wired and wireless, does record footage of your porch. Once the camera in the doorbell detects motion at the front door, it will start recording.
When someone alerts the doorbell by either moving around or directly pressing the doorbell button, it sends a notification to your Ring app that someone is present at your front door. Once you open the app, it turns into a live stream, allowing you to talk to the person at the door through the two-way communication system of the doorbell.
With the Ring Protect subscription, you will be able to hold on to the recorded videos for a longer period of time.
How Do Video Doorbells Work?
These video doorbells, as the name suggests, enable you to be aware of who is at your door without stepping out. They are not full-fledged home security systems but rather an addition to them. It can be classified as a mix of a CCTV camera and a smart doorbell. It alerts you when someone is at your door and helps you gain visual and audio access to the person. 
As soon as the doorbell camera captures someone outside the door, you instantly get an alert on your mobile device. This helps you get an idea of arriving guests and take action in case of an intruder. 
These smart doorbells also integrate well with other home security systems and other smart home devices. These work together to help make your home a safe and secure place to live in without any worry.
Are They Worth The Price?
One popular query is if these smart doorbells are actually worth their cost. And the answer is a resounding "yes!" 
Video doorbells are a great addition to the security of your home. It is important to know what is happening outside without putting yourself in a vulnerable position, and video doorbells help you do just that. Be it a family or a bachelor – safety is of utmost priority to all.
From people stealing that pizza you just got delivered to attempts to break into your home – everything can be recorded in these video doorbells. This helps you to take necessary action for the same. 
So, investing in a gadget that helps you feel more safe and sound in your home is definitely worth it.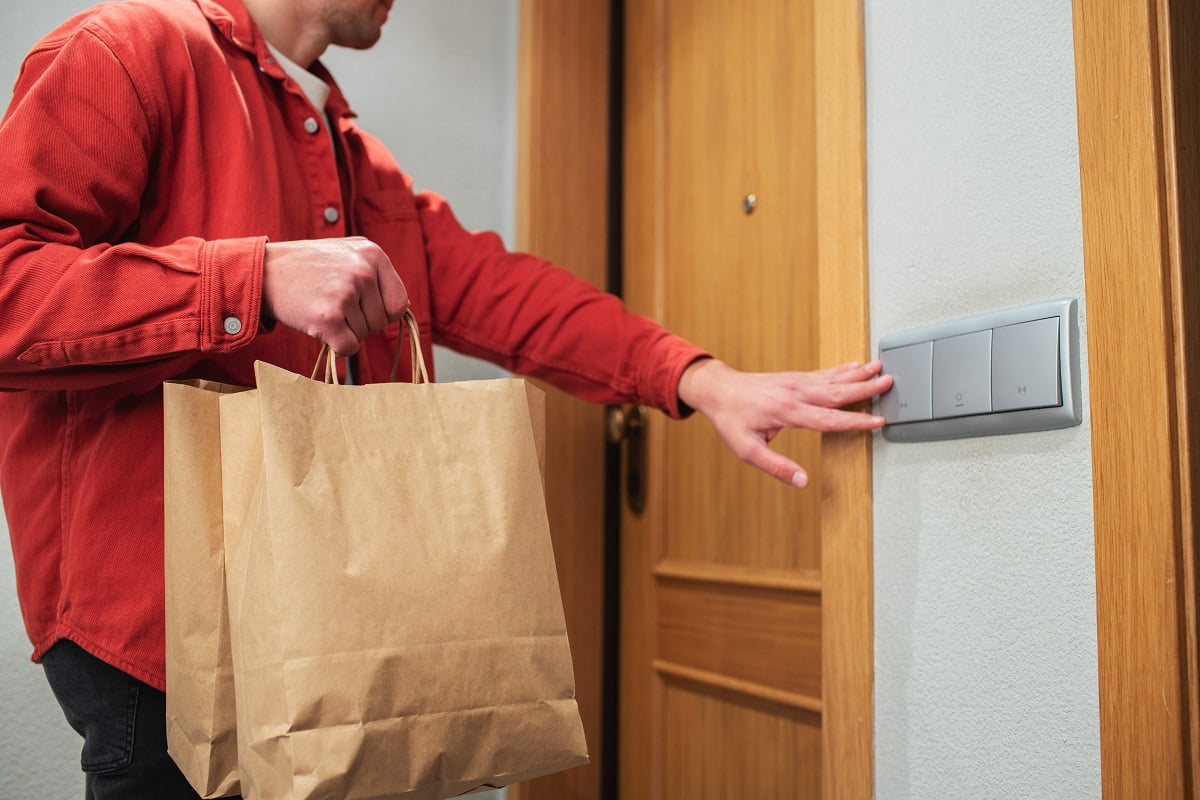 Ring Doorbell Wired VS Wireless Final Thoughts
If you're looking for a smart doorbell for your new home, the Ring video doorbell wired is ideal. It has various features that enable the user to feel safe and secure in their own home. Since it does not need any electrician to install it, you will be saving up on installation charges. Not to forget, the Ring mobile app makes it a user-friendly device. 
Lastly, it provides high-definition videos with night mode and advanced motion sensors. 
However, if you want to avoid taking down the drywall and would like an easy change from your old doorbell to a newer one, the Ring wireless doorbell is ideal. It comes with the exact set of features that makes it a suitable choice for your home's security. It is also extremely easy to install and avoids the hassle of wiring. It can also be deemed safer in certain ways as it avoids the risk of fire due to faulty or exposed wiring.