Giving that finishing touch to a porch, re-doing the wall or remodeling the gaudy kitchen – renovations can be super fun, given the excitement of getting to live in a more refurbished and upgraded space. But, budget is always a problem during plans like this.
You set up this fool-proof plan regarding the renovation and work on a budget that should work perfectly. You know that renovating your home can improve your chances of selling your home quickly, and for a higher price. But somehow, there is always a budget bust, with extra bucks being spent on one task or the other. And when you plan on cutting down the costs, there's a risk of compromising the quality. As a result, you end up spending more than what you planned.
So, what can one do to reduce costs while refurbishing the house, without giving boot to the quality? Here are 20 ways to slash down your expenses while remodeling.
Whenever you think of remodeling a certain space, especially the kitchen, you think of giving it a few extra square feet by probably knocking down the walls. Why not just utilize the available space to maximum instead?
You could opt for a cabinet with drawers instead of large shelves that hog up all the space in the kitchen. Invest in the cabinets that are tall, and have wide pull-out drawers. You could also spend some money on the racks and dividers that lets you store all the kitchen supplies without taking up a lot of space.
Consult Multiple Contractors
It is always good to send out requests for multiple contractors, before zeroing in on one of them. You can contact the firms or individuals that provide renovation services in your neighborhood. You could even take suggestions from your friends and family that have recently undergone remodeling of their houses.
Once you get some promising leads, reach out to them with the further information and plan about the renovation and ask for quotes. Remember, don't be in a hurry, and be sure to go with the one that provides best and quality service at a good price.
Help Yourself with the Demolition
Demolition is certainly not as expensive as building things from the scratch, but it does cost you a bit. So, you can try saving the demolition costs by doing some of it on your own.
First of all, try keeping demo to a minimum. Do not knock things off unless they're absolutely necessary. If it is inevitable, however, do the simple demolition tasks on your own. Seek help only for the big tear-downs, and you could easily save around $500 on your demo.
Recycling Centers to the Rescue
They don't say recycling is one of the best things for nothing. If you are looking to cut down on budget without compromising on the quality, Recycling centers can come out as a savior to you.
There are hundreds of recycling centers and stores around the country which offer restored materials at half the prices of retail. You can save anything between 20 – 60% of your cost if you choose to go with the materials purchased at the recycling centers instead.
Ask your contractor for the Leftovers
This might sound strange, but it is definitely one of the best ways to cut down on the costs during while remodeling your home.
Usually, contractors have a stock of a few leftover materials from their previous jobs. It can be anything from cans of paint, tiles, and if you're lucky enough, even a hardwood flooring of hundreds of square feet.
Using someone else's left over materials will not only spare you from hitting the stores and buying them for yourself, but also help you save some really big bucks.
Do Small Jobs for Yourself
Renovating a house usually involves a wide range of tasks, right from consultation, demolition to clean up. Hiring professionals for each one of these will definitely burn a hole in your pocket.
To avoid some of these expenses, you can do small jobs like painting, light demolition and cleaning for yourself. You could also ask your contractor if you can take up on anything by yourself.
Don't Go Overboard with Recessed Lights
It's a simple formula, the more recessed lights, the more money you're going to put in. Not just the lights itself, but there's also a lot of labor involved in drilling the holes, insulating the wires and so on. So, try to stay away from the as much as you can.
Instead, you could go for an alternative like wall-mounted or ceiling-mounted lights, which could cost you much lesser.
Off-season is the Best Season
Believe it or not, there's a peak season for everything, where all the prices are sky-rocketed. For renovations, it's mostly the holiday season. So, plan ahead before you decide on the dates of renovation.
What you can do is sit with the contractor you have zeroed in on, and ask him when the off season falls. This could mostly be between January and April, where people are still getting themselves out from the holiday season where everything is expensive. Also, after April, people start planning projects that involve a lot of money, as they begin to get refunds on their taxes.
You could work on the ideal time between these months and save up to almost 5% of the renovation costs.
Asking for A Discount Is No Sin
Negotiations are always good if you are on the bargaining end. A lot of people refrain from negotiating with the professional contractors, but it is okay to ask him if he could simply offer you a better price. This could work especially when the contractors have worked with someone you know from before.
Just ask him if he could give you a discount on the total project, and for most of the time, he'd definitely slash around 5-10% of the costs, especially if he needs the job.
Also, don't focus solely upon the contractors when you are looking to save during a remodel. It is not uncommon to rent a storage unit, spend a few days in a hotel, or to take a trip out of town while the renovations are happening, Programs like AAA can save you money on travel, hotels, and even some storage units.
Stay Away from the Trends
Trends, like holiday-season revamping, is also another thing to stay away from. Because you forget a simple fact that the housing and interior decoration trends also fade away like the fashion trends. What's in now might not be appealing a few years down the lane, even to you.
So, think twice before how you want your house to look like. Choose standard pieces, or things that are always fad. If you are so much into a particular trend and are hell-bent on acting upon it, choose the things that fall into the lower budget category instead.
Consult an Architect
Architects are often deemed expensive, especially when the whole project planning is concerned. Furthermore, there will be a lot of meetings, talks, designing, planning and time that's involved by the time you and your architect come to a final decision about the renovation.
So, here's the deal, instead of paying multiple visits and getting an architect to plan the whole thing for you, pay a one time visit to the architect for design consultation, after doing a research and making notes of your own. This could only cost about $500 as opposed to that of a $2300 fee that the architect takes to design the whole plan.
Don't Spend Too Much on Your Walls
The painting contractor might take days sanding your walls to prep them up for the roller and painting it if it has a rough texture. This increases the labor which inevitably spurges up your costs.
Instead, look for the alternatives like Texturglas, which can be readily installed on the surfaces that are already there, and takes paint without needing too much of prep work.
Revamping Over Remodeling
To save big while renovating your house, look inside it, and not on the outside. Your home must have a lot of materials right under your nose, which could actually be refurbished and repurposed. For example, you could take that old door of yours and turn it into a table, with just a little handiwork. Or you could repaint that chandelier of yours to give it a complete different look to go with your upgraded house.
Just inspect the things you already have – chairs, cabinets, baseboards and lightings – and think about what could be done to give it a new life.
Cut Down on Appliance Costs
Sometimes, when you are renovating your kitchen, you even want to upgrade your appliances as well and this could be very costly. But what you don't know is that you can get a whole range of appliances at a much cheaper price only if you knew where to look for it.
Keep an eye on the sales. During the holiday season, or the cyber Monday and Black Friday sales, you could get incredible discounts, even on the latest models of the contraptions. All you have to do is keep a track of when the sale is going to be announced.
Scratch can help you save. If you don't mind a little scratch on the piece, then you could get a whole lot of discount on an absolutely fine kitchen appliance.
Used goods. Sometimes, if you are lucky enough, you could get a perfectly-working home appliance, like a sparingly used AC, at half the price or even more.
Rule out the extended warranty. More often than not, we pay for the extended warranty but it's almost always left unused. So, it's better to just go with the basic warranty period offered by the manufacturer.
Plan for the Lighting Strategically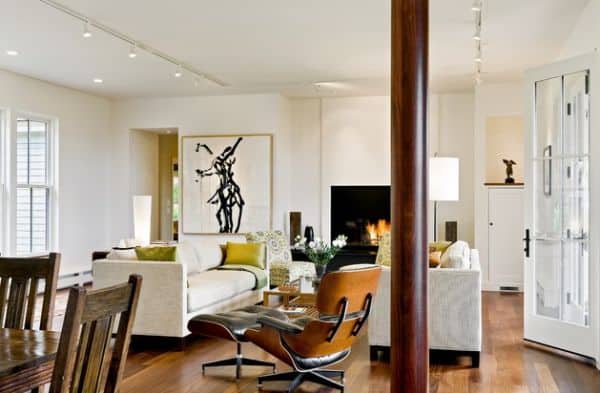 To save electricity in the long run and let in natural ventilation, you tend to keep more windows in your houses. But when you're thinking of making a huge hole in that wall of yours to frame a window for more ventilation, you should know that you are wasting a lot of money.
Instead, look for simpler and cost-efficient alternatives, like light tube, which can capture the light and reflect it down onto the hallway or a living space, naturally brightening up. Also, it'll almost save you around $1000.
Building Supply Auctions are a Boon
While you're planning for remodeling, look around for any building supply auctions. It may sound crazy, but supply auctions are places where you could actually find housing material at incredibly cheap prices. A cabinet worth $300 at the home center could simply cost you $10 at the auction. You never know!
Don't Touch the Plumbing
Be very vigilant while you plan for the renovation of the house, especially the sinks and the toilets. While refurbishing other things may be seemingly well within the budget, upgrading the sink and toilets can prove to be costly to you. As it involves moving the whole plumbing and the drain system.
So, it is always better to design your renovation, based on the existing plans of plumbing.
Thing Long Term
Sometimes, you tend to go for cheaper alternatives just to cut down your costs in the present – be it the paint, the quality of tiles, or the wood. But it may prove dear to you in the long run.
That's why, you must make sure to pick quality materials, which will work not as short term benefits, but helps you immensely in the long term.
Try Donating the Trash
Trash management can prove to be a real pain during the time of renovation. You either need to hire a huge trash vehicle or the labor to take in the trash to the dumps. Instead, you could donate whatever possible and cut down on the costs. They say, almost 85% of the house is reusable, and when you donate it, it would be of help to someone else.
Also, you can get the benefit of tax deduction, and then there's always the satisfaction of not contributing to that toxic landfills!
A Little DIY Will Help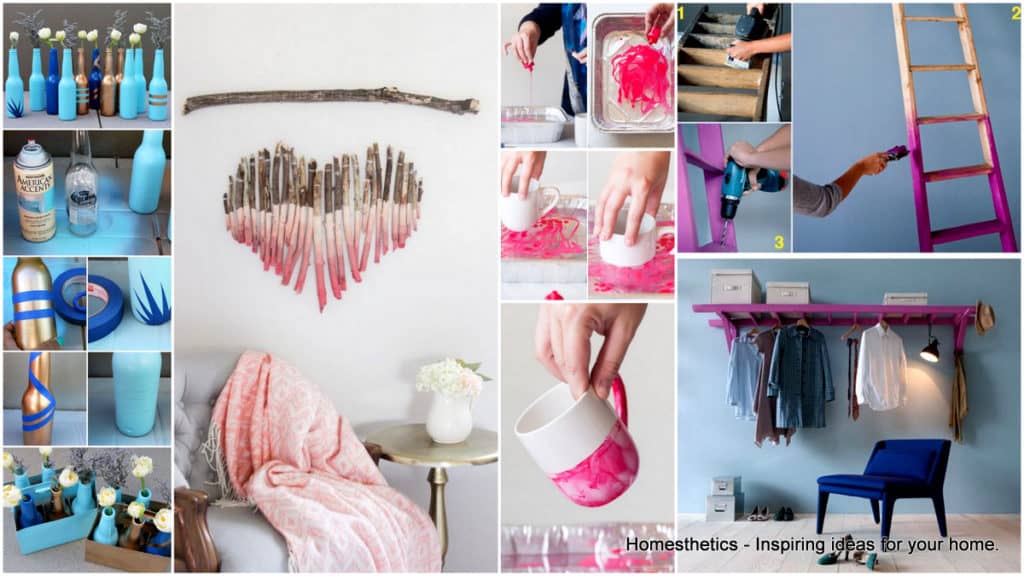 Refurbishing the house is the right time to wake up the little DIY person in you. You can probably install your own dishwasher, fix the lights or try upcycling a few old appliances/furniture to make them look pretty and new, while saving a few bucks along the way.
Renovation can be a herculean task, and can drain your monetary resources. By following a few of these tips, you can surely save in a lot of amount while upgrading your dream house, without worrying about the quality.