Just imagine – you're driving home from an exhaustingly busy day at work, only to find that there's been a load shedding in your locality!
Sorry, didn't want to give you an anxiety attack right away; but let's just be honest here, isn't this one of everybody's worst nightmares?
Now you may say, generators are pretty cool at making up for it. Well, ask yourself – how do you like the deafening noise of your old loud generator that probably wouldn't run throughout the night?
We certainly don't, and that's why we have enlisted 10 of the quietest 5000-watt generators for household use, which could also come in handy for upgrading your home appliances. Also, we've added a brief buyers' guide for your convenience so that you acknowledge the key factors to consider while buying one of these models.
So, let's get going, shall we?
Quietest 5000 Watt Generators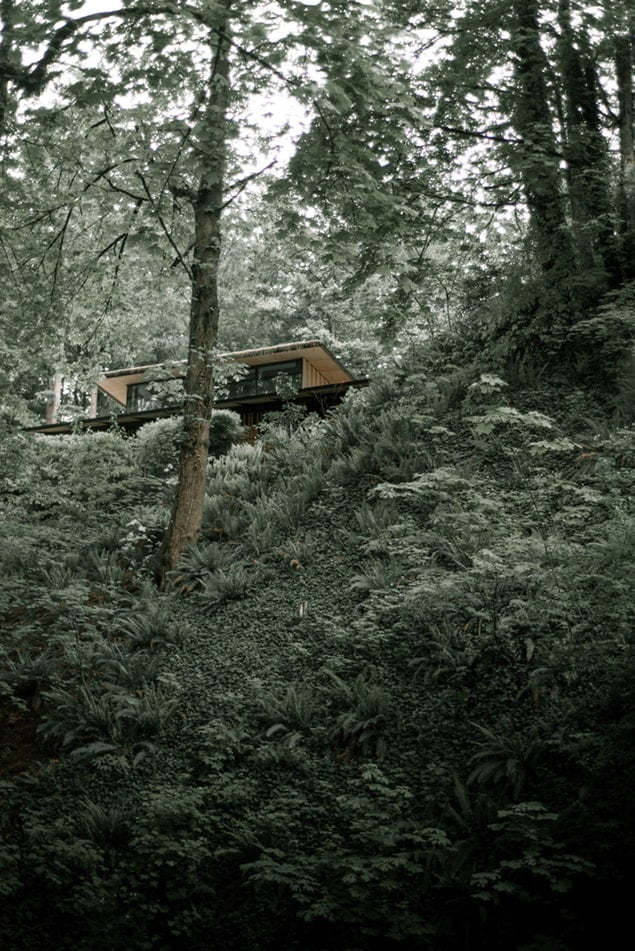 There's hardly any other home appliances brand in the market that lives up to its name as well as Champion. Being one of the major players in the top-notch generators market, Champion has been recently making waves with its all-new 6250 watt DH series model. We're quite intrigued by its advanced quiet technology, and we believe you'd be too!
Why did we like it?
Right off the bat, this model has proven to be pretty efficient for both household use and outdoor operations. The secret behind it is it's motor, which runs on 5000W and is capable of creating up to 6250 starting watts. This way, the model can take care of your water pump system, refrigerators, and air conditioners without breaking a sweat.
However, despite delivering such a high energy output, this product is specially engineered to remain gentle on sensitive appliances such as smartphones, laptops, and TV. Speaking more about its efficiency, this model comes with a massive 4-gallon fuel tank. Here, every consecutive gallon of fuel enables the machine to generate electricity for 3 hours. Do the math; a filled tank guarantees you 12 hours of electricity coverage!
Now coming to its USP, this model features an advanced quiet technology that cuts down its noise levels very low. Fun fact – at one point, we weren't even aware that the machine was running in the other room! Plus, another fun fact – this model is 20% lighter than the typical Champion 5000w generators, so we're seeing a decent improvement here.
What could have been better?
Although we've personally tested this product for quite a while now, we're quite impressed to say that we haven't found any flaw that's worth being mentioned. There are some users who have complained that the model fails to provide 3 hours per gallon after a year or so if used regularly. Nonetheless, it entirely depends upon how roughly you use the model.
Pros
Highly fuel-efficient

Advanced quiet technology

Reasonable price tag

Lightweight frame
Cons
May decrease efficiency if used roughly
Duromax is best-known as the brand that doesn't only manufacture high-end appliances but also sets the bar higher for portability and user comfort. The best way to experience this is by testing its best-selling product, the XP5500E Portable Generator range. Read on to know more about the power and durability this model provides at such a reasonable budget.
Sale
Why did we like it?
If you were impressed by the Champion 6250-watt generator, but don't have enough space in your apartment to store it, you can go for the Duromax XP5500E. Now we're not claiming that this model will offer you the exact power and performance, but it's quite efficient at saving you from hours of load shedding. What's more, it's also one of the most compact generators we've come across by far, which makes storage look like a cakewalk.
So, what else makes this model worth your consideration? Its high-powered engine, without a doubt. This model comes with a 7.5 HP 225cc patented Duromax engine that also features a spark-ignition technology and a 4-cycle air-cooling feature for higher convenience and durability. Plus, as the name implies, this machine runs on gas that is further converted into electricity.
This powerful setting, combined with the MX2 technology, makes this product eligible to generate 120-240v of electricity. This way, it becomes easier to keep heavy appliances such as refrigerators and air conditioners running for quite a few hours.
What could have been better?
Now, unlike the Champion DH series unit, buyers have complained that it isn't the best recommendation for outdoor operations. However, the manufacturers claim it to be powerful enough to be compatible with RVs. Furthermore, Duromaxx needs to fix the wheels by adding air valves.
Pros
Full-metal sturdy frame

Can generate up to 240v of electricity

Advanced MX7 technology

Low noise levels
Cons
The wheels don't have air valves
It's hard not to mention the legacy of globally-leading brand Briggs & Stratton when it comes to innovations that have changed the game forever. Speaking of which, it's all-new 30675 Q6500 inverter generator that looks like it's a part of Tony Stark's Iron Man armor. However, apart from its sassy looks, this product has a lot more to offer.
No products found.
Why did we like it?
To begin with, this product defines reliability at its best. If you're looking for one of the quietest and most durable generators, and are open to raising your budget a little high to avail the best product, this is your cup of tea. We've found out that at a 25% workload, this model produces a maximum noise level of 66 dBA. Our expert analysis says that it's quieter than 60% of our alternative recommendations, which is quite amusing.
Furthermore, it comes equipped with the classic B&S 306 cc engine that creates a maximum energy of 6,500W, giving itself the upper hand over the Champion 6250W model. However, its consistent wattage is similar, i.e., 5000w. In other words, the B&G QuietPower model serves every task that the Champion generator can fulfill, that too, at higher power.
Plus, the model comes with a 5-gallon tank, which is higher than any product that we've tested by far. Also, we've found this model to be quite efficient at conserving fuel while being used, entitling itself as an environment-friendly model.
What could have been better?
Although this model has a bigger fuel tank than the Champion model, it offers less run time. In other words, this model offers 14 hours of run time at 5 gallons, whereas the 6250 series provides 12 hours at 4 gallons. Apart from that, we're not entirely satisfied with its fragile plastic cover.
Pros
Powerful engine for higher wattage

Eye-candy design

Highly fuel-efficient

Affordable price tag
Some brands do not require any introduction as their global popularity makes all of the noise, and Honda is undoubtedly one of them. We were fortunate enough to have a hands-on experience of the EU7000IS 7000 watt generator, and we are very impressed with its extended runtime. Let's check out what more this product brings to the table.
No products found.
Why did we like it?
The internationally accomplished brand image of Honda makes this product a little too exciting to begin with. Honestly, this one makes an appropriate household appliance, considering the excellent value that it had offered us. Also, why wouldn't it? This model features the patented Honda 389cc GX390 EFI engine, one of the most advanced motors engineered by the brand in a while.
Also, as the name implies, this model can generate up to a maximum wattage of 7000W, thanks to its groundbreaking motor mechanism. However, it's efficiency is experienced the best when it's used at its running wattage, i.e., 5500W. But, the icing on the cake is that when it's run at 25% load, this model can extend up to 18 hours of runtime!
Now let's move on to the new add-on features it offers, such as the electric start and Honda's trademarked Oil Alert settings. These features combine to give us a satisfying user experience as the machine shuts down on its own when it's not being used. So, overall, it appears to be quite a smart and powerful device that you can consider if you're looking for peak performance.
What could have been better?
A thing or two could honestly be done better with this model, for instance, fixing its considerably heavy body. Although we understand that high-end appliances are usually heavier, we think it's a little too heavy for a home appliance. Also, the price seems a little too high, if compared with most of its alternatives. 
Pros
Impressive run time

Automatic shutdown features

Produces up to 7000W

3-year limited warranty period
Cons
A little too heavy

Tad pricey for a home appliance
Yamaha is a brand that has reshaped the dynamics of technology with its trailblazing innovations over the years. If you're searching for impressive performance under a reasonable budget, the Yamaha EF6300iSDE quiet inverter is one of the best options you can consider. Its cutting-edge remote control feature is guaranteed to offer you satisfying user experience. 
Why did we like it?
We believe that it can be a potential competitor to the Honda EU7000IS unit. Well, yes, we know that this product offers us a maximum efficiency of 6,300W, whereas the Honda model offers us 7000 watts. So, how is this comparison relevant?
Well, an average household wouldn't require the appliance to crank up to it's peak performance every time, except outdoor use. So it's more important for the model to have an impressive running performance instead. On that note, this model features a 357 cc OHV 4-stroke engine that offers a similar running wattage of 5,500W. 
It also comes with a 4.5-gallon tank that offers around 13 hours of run time at 25% load, which is also quite close to the Honda model. However, the cream of the crop here is that this model can be availed at a very lower price than the Honda EU7000IS unit. Also, it weighs less, saving us from some of the inconvenience.
What could have been better?
Although we haven't found any technical fault that is worth mentioning, we're not a very big fan of it's design. We wish the manufacturers would have designed it a little more ergonomically, as it features insufficient areas for gripping that makes the device tough to move around.
Pros
Generates up to 6,300W

4.5-gallon fuel tank

Runs up to 13 hours at 25% load

Reasonably priced
Cons
Not designed ergonomically
Westinghouse has been recently making waves in the appliances market with its cutting-edge innovations. One of its highest-rated products, the WGen5500 generator, had our attention from the first glance. The high-end performance that this model provides through its 420cc OHV motor can give some significant brands a tight run for their money.
Why did we like it?
Just as we mentioned, its powerful 420CC OHV engine takes the cake when it comes to superior performance and reliability. This way, the model is capable of running up to a peak performance of 6875 watts, and offer a decent running performance of 5500 watts. Furthermore, we're quite impressed by its runtime, i.e., 14 hours at near about 50% load. 
The secret behind it is its 6.6-gallon fuel tank, which outshines the 30675 Q6500 as the most abundant fuel capacity in our list. Also, if we compare the run time as per the load percentage, this provides the best performance by far. Also, the model stands out to be Carb, CSA, and EPA complaint, which speaks volumes about its reliability and durability.
Now coming to its noise levels, this model produces around 72 decibels from a distance of 23 ft, which is decent for its price range. The model further comes with a 3-year warranty period, so you don't have to stress over it being damaged anytime soon. 
What could have been better?
As per the customers, the carbonator of this model isn't quite durable and can show signs of malfunctioning if it's run at its peak performance for a considerable time. Also, some buyers have complained that the parts get damaged during shipping, which needs to be taken care of by the manufacturers.
Pros
Commendable runtime

400cc OHV motor

The low fuel indicator feature

3-year warranty
Moving towards some of the budget-friendly alternatives, Wen is one of those brands that assures decent performance at a basement-bargain price tag. Its all-new 56551 product range stands out to be efficient at catering to the medium-duty needs of every household. Although its recoil style alert is what we've liked the most, it has a lot more to offer.
Why did we like it?
If you're a regular homeowner who's looking forward to relieving themselves from the stress of frequent blackouts, this is an ideal model under a reasonable budget to consider. This model comes equipped with a decent 389cc OHV engine with a 13HP output efficiency. This enables the model to run smoothly at 5000 watts, which is enough for an average household.
Speaking of fuel tank capacity, this model gives a close competition to the WGen5500 unit with its large 6.5-gallon fuel tank. Furthermore, while testing, we've found that it can run for about 11 hours at 50% load, which seems fair enough for a product at this budget. Furthermore, this model features an advanced recoil style alert tech, which makes it a lot more user-friendly and convenient.
Furthermore, due to being a medium-duty device, it weighs as little as 182.5 lbs, making it easier to move around. So, overall, this is one of those models that you don't expect a lot from, but know that it'll serve the primary purpose decently.
What could have been better?
Now, although this model isn't the quietest generator we've tested, it produces 74 dbA from a range of 23 ft, which is again not too great or too bad. But then yet, we've tested quieter models with greater efficiency at a slightly higher price tag. So, the choice is yours to make, whether you're okay with the minor inconveniences or not.
Pros
Ultralight and compact frame

Ideal for personal homeowner needs

Recoil style alert

380cc OHV motor
Famous brand Pulsar has raised the bar higher for portability and user-friendliness with its newest addition, the PG6000 model. If you're a big fan of high starting watts when it comes to generators, this is something you should try once. It's intriguing how this model manages to pack such high performance in such a lightweight frame!
Why did we like it?
Right off the bat, the Pulsar PG6000 model gives a tight competition to the WGen5500 unit, when it comes to the fuel tank capacity. In other words, this model comes equipped with a 6.6-gallon fuel tank that helps it in delivering around 13.5 hours of runtime at 50% load. Furthermore, it offers a running wattage of 6000, making it the most efficient motor on our list. 
This model is powered by an advanced 303cc OHV engine that can deliver up to 10 HP. With so much power, this product can quickly provide enough power to run 3-4 high-powered appliances, which makes it an ideal generator for households. To make it better, it also comes with an easy to read 3-in-1 digital meter for the user's convenience. 
It also weighs as less as 181 lbs despite such features, saving us from the hassle of moving around a bulky appliance. Furthermore, portability is a cakewalk for the PG6000, as it comes equipped with a two-wheel system for smoother movements.
What could have been better?
Although the model suffices for personal use, we're not sure whether it'd be an ideal option to consider for commercial purposes. Furthermore, we believe that the outlets of this model could have been covered like our other recommendations for higher durability.
Pros
303cc OHV engine

Can run at 6000 watts

13.5 hours run time

Lightweight and easy to move
Cons
Not recommended for commercial use
As we're featuring some of the best value options for our bargain hunter pals out there, it'd be somewhat unfair not to mention the SIMPSON SPG5568 unit. Although it isn't the most technologically advanced option you'll find in the market, this manual generator is guaranteed to satisfy the simple requirement of an average household. 
Why did we like it?
We were searching for a reliable generator under a reasonable budget when we came across the SPG5568 model. After testing it, we can say that the model is capable of handling the medium-duty household requirements because it offers a running wattage of 5000W. Furthermore, it can generate a peak performance of 6,800 watts, making it ideal for outdoor use as well. 
We believe that the SPG5568 can give a stiff competition to the WGEN5500, mainly because both of them have a similar low oil indicator feature for higher user convenience. Furthermore, the SPG5568 adheres by the EPA standards, meaning that it's certified to be a reliable appliance. However, it comes at a cheaper price tag than the SPG5568, making it a smart option to consider.
Moving further, this model comes equipped with a powerful 420cc engine that has been specially engineered to conserve fuel. This way, the machine delivers up to 4.07 KW-hours per gallon, which is considerably higher than an average generator. 
What could have been better?
It's rather disappointing to find out that the duplex 120v outlets of this model aren't GFCI protected. This can expose the engine towards the damages inflicted by extreme temperature conditions, dirt, and debris. So, we can't guarantee that this product will last for years to come.
Pros
Reasonable price tag

Low oil shutdown feature

EPA certified

Fuel-conserving engine
PowerStroke PS906811P Gas-powered Portable Generator
PowerStroke is one of those names you'll hear from every professional when you're looking for reliable appliance brands. Why not? The brand has changed the way we perceive generators with it's top-notch innovations, and one of its best examples is the PS906811P unit. This machine strives to deliver more than 5000W of wattage, no matter when you use it.
Why did we like it?
At first glance, we had considered this one to be one of the hit-or-miss options, but its performance and reliability have proven us wrong. This model is capable of cranking it up to a maximum of 8500 watts, instantly giving it the crown as the most powerful motor on our list. However, the secret ingredient here is it's advanced 389cc OHV engine, which is powered by Honda.
Also, this model comes equipped with an 8.0-gallon fuel tank, which dethrones the WGen5500's tank on our list, in terms of fuel capacity. These astounding features combine this product to deliver a decent run time of 12 hours at 50% load, which is good enough for medium-scale energy requirements. 
Well, we were quickly able to run our refrigerators, ACs, and fridges without pushing this machine at peak performance, so we aren't complaining about its run time. Plus, this product also comes with 4-120v outlets that are protected with rubberized covers, which enhances the performance of this motor a notch. 
What could have been better?
There are a few things that restrict this model from surpassing most of the recommendations on our list, primarily of which is its considerably heavy frame. Had this product been a little lighter, it could take over the WGen5500 unit on many grounds. 
Furthermore, this model is a little too loud for a generator, as it can produce up to 79 dbA at a distance of 23 ft. On the other hand, the WGen5500 model produces 72 decibels, so there's that.
Pros
Impressive starting wattage of 8500w

Can run at 6800w smoothly

8.0-gallon fuel tank

Runs for about 12 hours at 50% load
Cons
Could have been a lot lighter

Deafening noise levels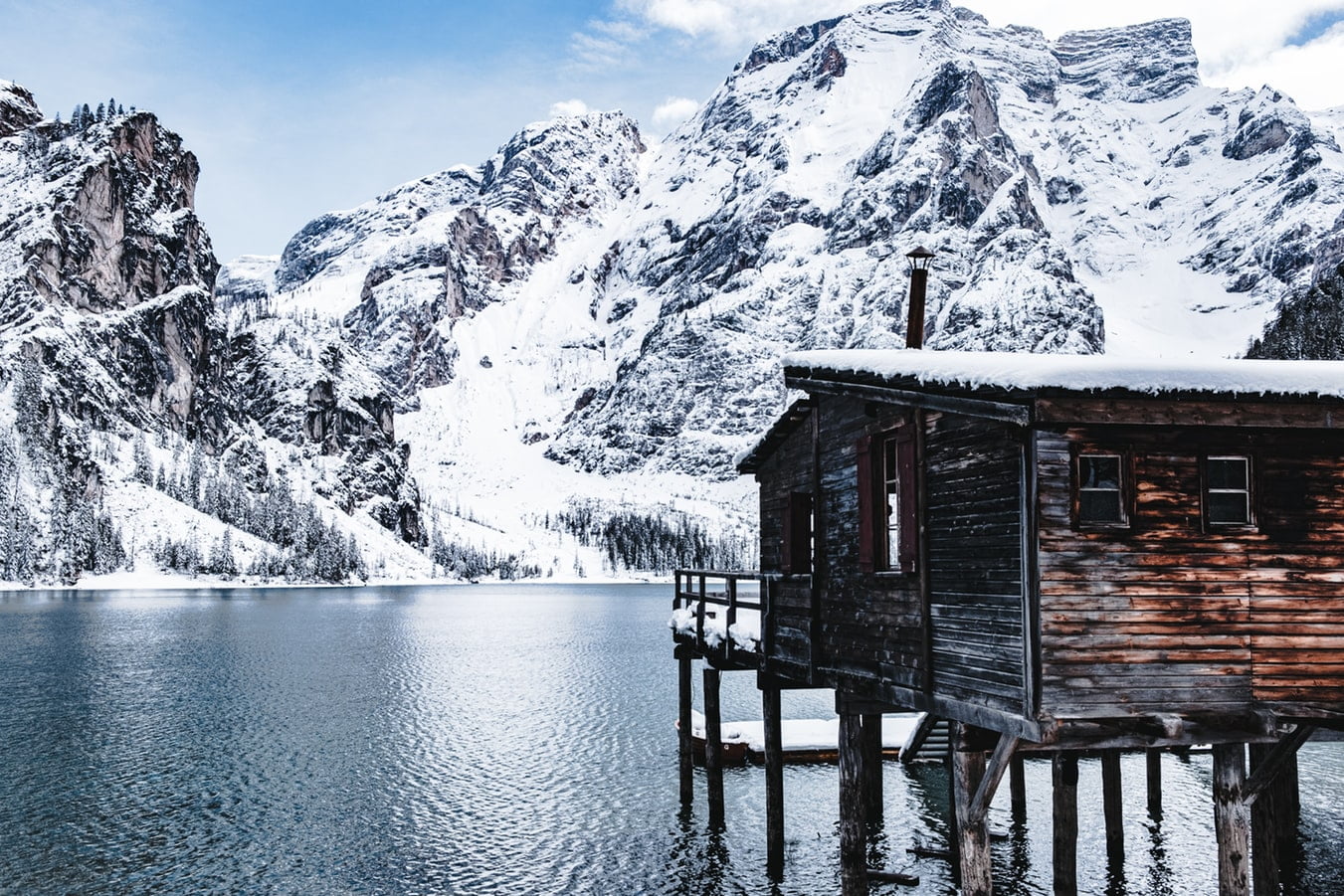 Quietest 5000 Watt Generator Buyers' Guide
Cross your heart and answer this- Now that you have access to 10 of the quietest 5000w generators in the market, are you confident enough to choose the one that fits your needs precisely?
There still is some vital information that you may be missing out on, which is a common mistake for buyers. Anyway, just a reminder- Before you buy a product, you have to understand the key features that make it a smart option to consider.
So, let's have a quick peek at the key features that make one of these products worth your investment, shall we?
Noise level
Speaking of the quietest generators in the market, it's quite apparent that it's the critical feature that you have to cross-check. Now, we're saying this because generators are deafeningly loud in general, which isn't a pleasant thing to experience. As per our expert opinion, any product that produces over 74 dbA at a distance of 23 ft is too loud. 
Generator type
Honestly, conventional generators are a thing of the past nowadays. Inverter generators are trending now, as they are environment-friendly and do not damage the sensitive electric appliances. However, on the other hand, the conventional generators are super cheap. That's pretty much the only advantage with the conventional ones because it's quite inferior in terms of performance.
Engine
What good is a generator that fails to generate an average wattage of 5000w? Yes, you've to make sure that the model you're choosing comes with decent capacity and horsepower and does not malfunction when thrust at peak performance. Our average recommendation would be a 350cc/10 HP powered engine. 
Fuel type
If you're buying a generator for regular use, you have to consider the operating costs involved with the purchase too. On that note, which kind of fuel the model runs on makes a massive difference in how much the product you cost you post-purchase. So, if you're buying one for frequent use, you should opt for cheaper fuel options such as gas. If not, then you can go for the petrol/diesel-powered generators.
Fuel tank capacity
Being a motor that acts as a substitute for electricity, it's apparent that it won't run on electricity as an active power source. So, no matter what sort of fuel it uses to function, it's more important to check how much of it the model can store. Fortunately, most of the recommendations on our list offer an average fuel capacity of 5 gallons. 
Start system
There are mainly two ways to start a generator- the typical manual pull system and the automatic switch feature. Now, this is a significant factor that the user convenience of the product depends upon because the pull system can be quite stressful at times. That's why we recommend that beginners should always opt for automatic features.
Our Verdict
It's hard to decide what we hate more – the frequent power cuts or the loud noise of the generator? Let's just say that the most common answer to that question is "both".
And that's where a quiet 5000w generator comes in handy. On that note, we hope that you enjoyed going through our list of the top 10 quietest 5000 watt generators.
Remember folks – the PowerStroke model delivers the highest wattage while providing the largest fuel tank. On the other hand, the Honda EU7000IS offers the most durable and powerful engine among the other alternatives. If you're looking for the lowest noise levels, the Champion model is our top pick.
That being said, we'll see you soon with more and more exciting content.
Till then, stay tuned!
Related Articles
20 Breathtaking Mountain Cabins That Will Take You To A Different World
33 Awesome and Cheap Small Cabin Plans to Nestle in the Woods
9 Best Solar Generators for Camping & Home Use  
9 Best Quiet 4000-Watt Generators 
13 Best Silent Generators For Home Use Today
10 Quietest 3000 Watt Generators For RV And Home Use
10 Best Quiet Propane Generators For Home And RV Use
12 Best Cheap Inverter Generator to Consider Today
13 Best Portable Generators for the Money Reviewed