More and more people today prefer the suburbs to the hustle and bustle of the big cities. 
If you are working in  New York, you might be tired of the fast-paced life that the city offers. In case you are planning to move to greener pastures, New Jersey is the best place for you to consider. It is great for families as it has excellent public schools and a family-friendly atmosphere. 
But New Jersey is no small space and is made up of numerous neighborhoods. So, to help you make a great choice, we have rounded up the best options starting from Princeton to Bridgewater. After reading this guide, you will not have difficulty selecting a place to create your next abode. 
So, without delay, let's dive right in! 
Top Places To Live In New Jersey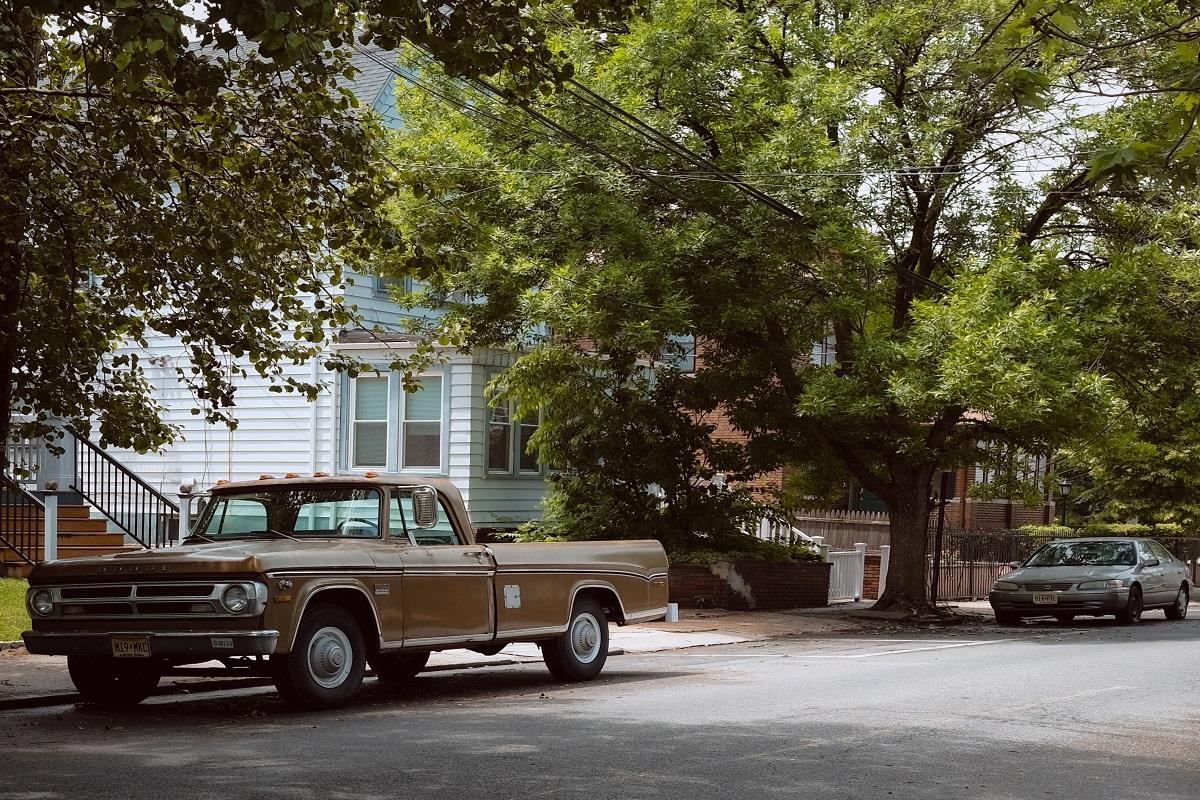 1. Madison, New Jersey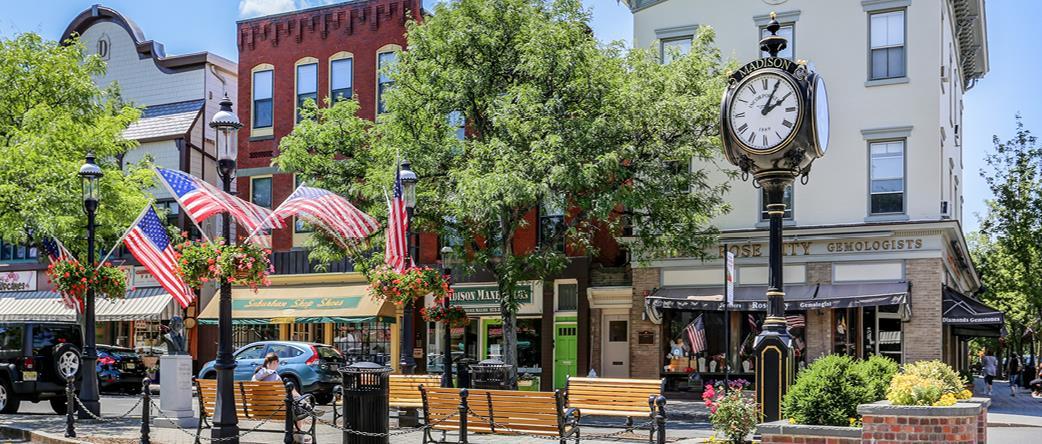 Madison is the place to be if you are looking for a location in New Jersey that exudes a charming storybook vibe. People who like city life but not the regular monotony of it would really love this place. 
Here, you will find a pretty downtown area filled with cozy cafes, restaurants, boutiques, and art galleries. The place is charming throughout the year! 
However, during summer, it turns extremely beautiful with parks filled with happy kids and the aroma of hamburgers in the air. Other than that, every year during Memorial Day, you will see plenty of antique cars and can dance to the live music performances that take place. 
This suburban Morris County borough is not idyllic, however. If you are looking to relocate, it would be a great idea to consider this place as there is almost a non-existent crime rate, great schools, and reasonable taxes. 
All this topped with a small-town vibe is perfect for the ones who love the solitary calm of nature. 
2. Chatham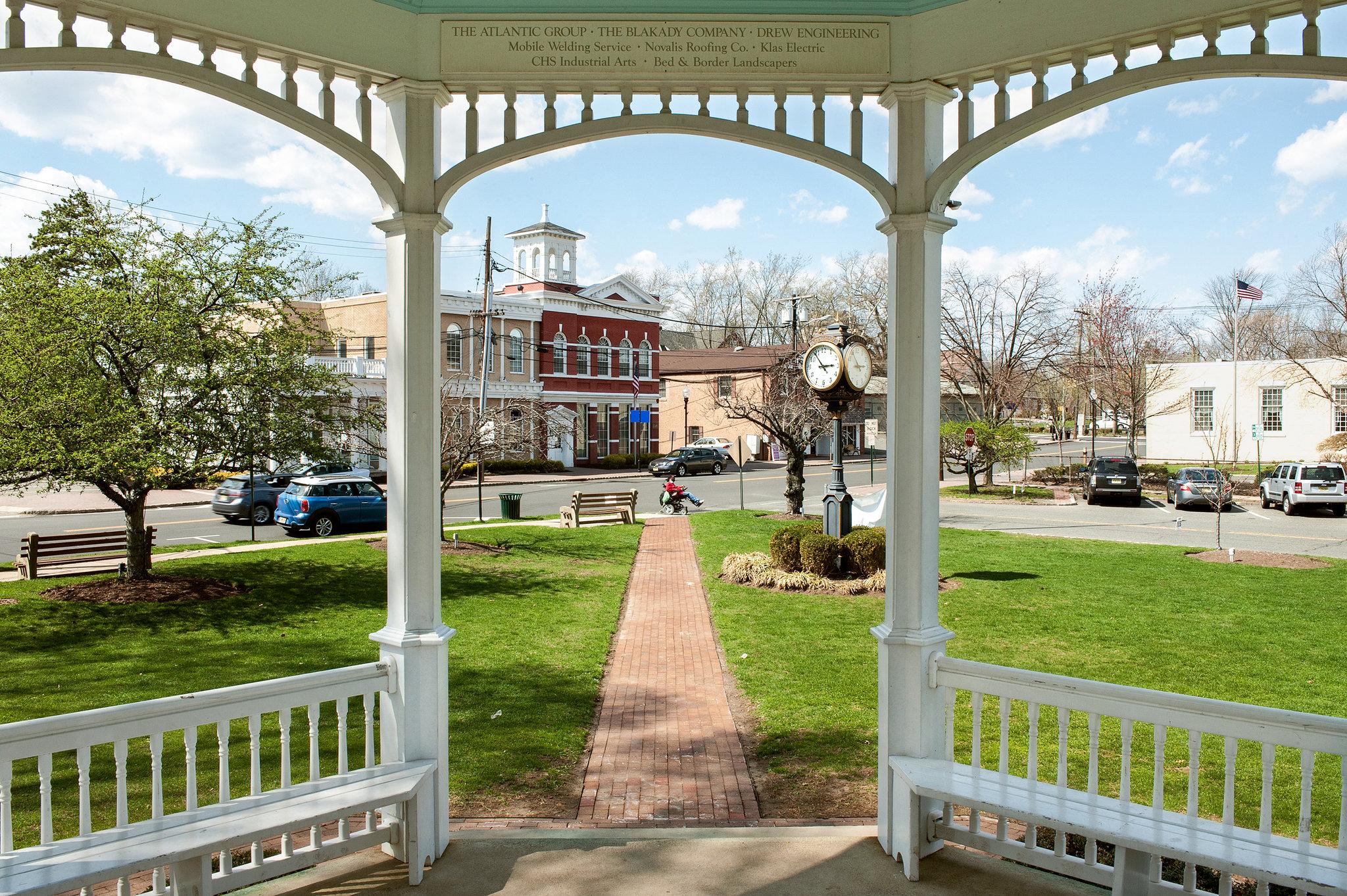 Chatham is a top-notch school district in New Jersey. Most of the adult population in this area holds a college degree, so you can understand that education in this place is pretty good. 
In this town, the children get the best of the public school systems and have the top educational tools at their disposal. Because of great education, the per capita income is pretty high and outperforms other places in New Jersey. 
However, amenities like nightlife are not its USP but the advantages generally negate this problem. The crime rate is also pretty low, and you can engage in a range of outdoor activities of your liking. 
3. Princeton, New Jersey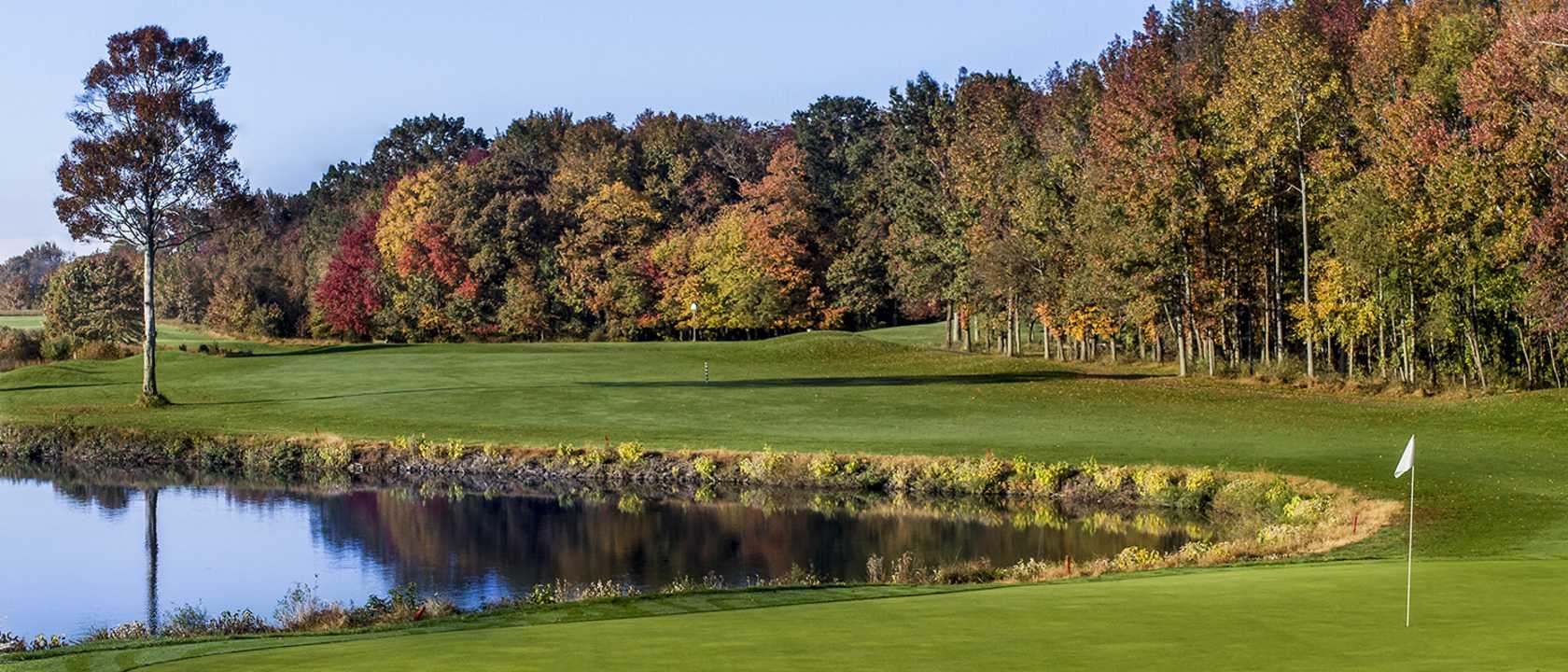 In the last year, the home sales in Princeton have gone up pretty high. This is because Princeton's current influx for people from Brooklyn and Jersey City has driven up the demand and Princeton may soon become the next place to be!
The population of this place is pretty diverse, with a mix of affluent professionals and some of the brightest minds in the country. Yes, brownie points for guessing we were going to talk about the IVY League university. 
Students and young professionals from all across the world come to study at Princeton University, making it a melting pot of different cultures. 
Not just that, the town even has excellent schools, which draw a lot of young families with kids. You will find plenty of restaurants, cafes, and bookstores in the area to spend quality time with your family. It's the best bet if you want to replicate city life but also want to enjoy the solitary calm of a suburban setting. 
4. Montclair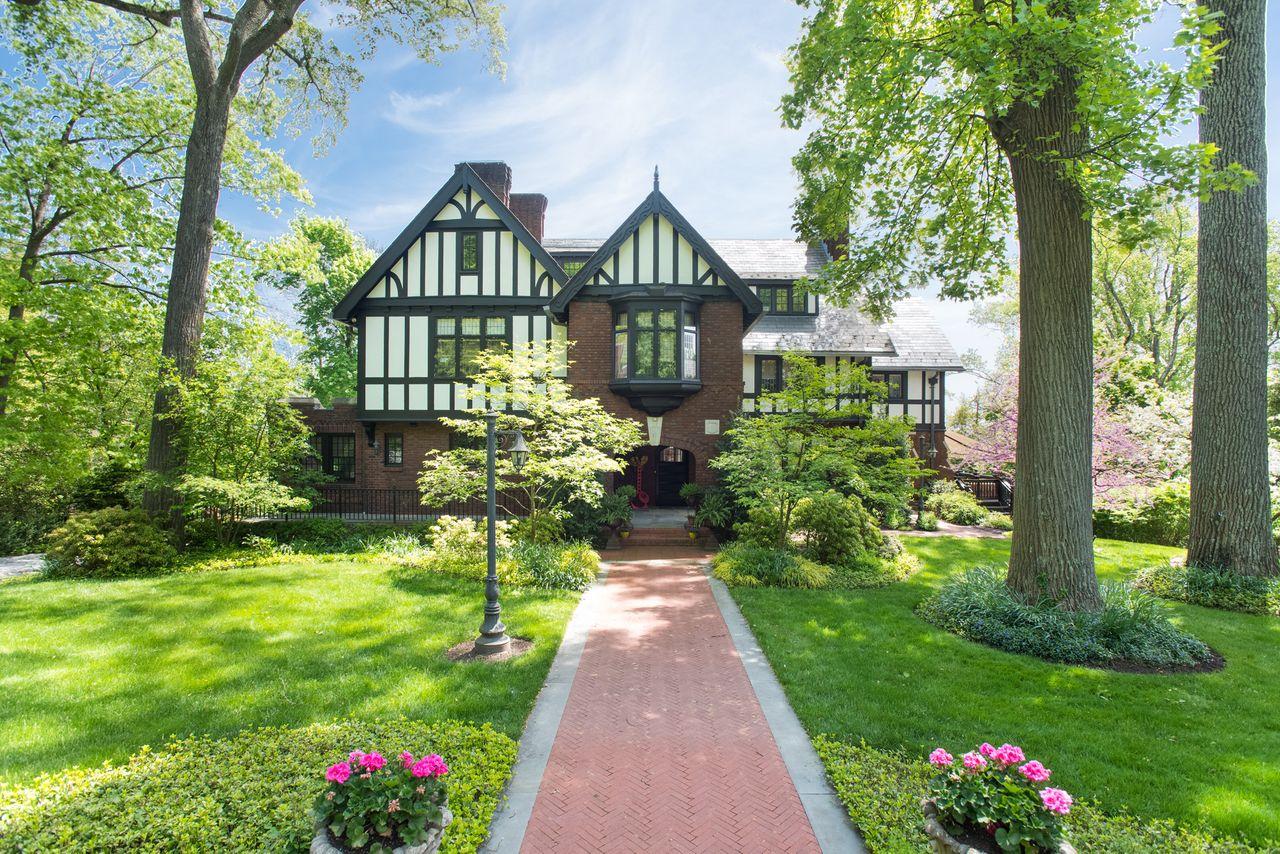 One of the most premier locations that you can stay in New Jersey is Montclair. This area is quite popular among affluent city buyers and it will take around 30 minutes to reach Montclair from Penn Station. 
It is not just true that it is very close to New York City but also flaunts a livability score of 86 out of 100. If you are planning to start a new family or planning to move with your kids, this place is ideal as it has excellent private and public schools. Apart from that, there are big green parks where you can engage in a range of outdoor activities in your free time. 
Also, if you are an art-lover, you are in for a treat because Montclair has some of the best hip art galleries, poetry clubs, and theaters. You are sure to find something that you like here. And when in Montclair, do not miss out on the yearly film festival that showcases some of the most notable works in the field. 
The median home value hovers is pretty steep, and unless you have a big budget, owning a property in Montclair can be quite difficult. But if you have the budget, owning a space in this glamorous suburban town will be worth it. Who knows, you may even end up being neighbors with Stephen Colbert!
Many people are shifting from New York to Montclair and you will see that most of the residents' cars have a New York license plate.
5. Ridgewood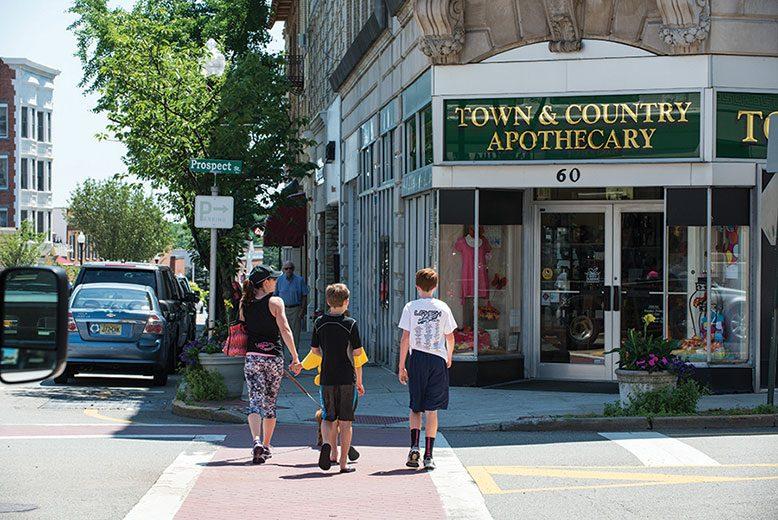 To fulfill your suburban dream, Ridgewood is the place to be. This place offers a feeling of a tight-knit community to its residents, and that impresses the out-of-towners massively. It is the best neighborhood to arrange weekend family barbeque parties outdoors. 
Moreover, it is important to note that you can arrange for some of the best education for your children here as there are many excellent schools. What further drives up the livability score is the fact that there are hardly any crimes in the town. 
The only problem with the area is the fact that the nightlife is almost non-existent in this area. Even the restaurants in this area aren't that many, and you might not have plenty of options when planning dinner with your family. 
But do not for a moment think that you will get bored here! There are beautiful trails and massive playgrounds to explore or spend time with your pet. You can even decide on dropping by the Schoolhouse Museum for a quick historical tour. There's plenty of scope for outdoor recreations and it is a good space to raise children!
6. Manalapan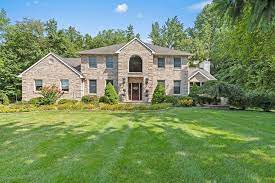 The Jersey shore area has witnessed a large influx of New York City buyers as commuting to New York City has become pretty convenient. In August 2022, the average sales price jumped quite high in Manalapan because of that. 
Manalapan is located around 45 miles from New York City and 15 miles from New Jersey beaches. So, you can understand why the real estate market exploded in Manalapan once the transport facilities got better! 
The other reason you should consider moving to Manalapan is that the taxes here are relatively low compared to New Jersey. Even the interest rates on home mortgages are significantly lower. 
7. Closter Bergen County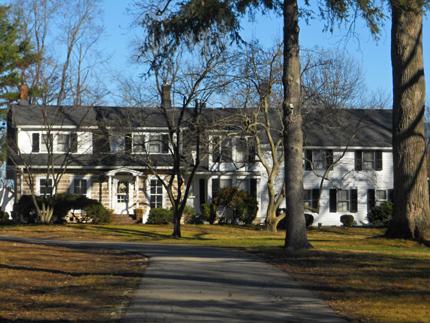 New Jersey Realtors has seen that the closed sales in Closter have gone up pretty high in the last few years. The sale has multiplied in terms of both increased sales prices and volume. If you are wondering why Closter has witnessed this influx of people, let us break it down for you. 
Over the years, transportation has become better, and this location has become pretty desirable because it is pretty easy to commute from Manhattan. Other than that, Closter has come up with charming downtown areas and now is a shopping district. In short, it has everything that a New Yorker wishes for!
8. Sparta Sussex County

Local real estate agents have seen a recent spike in the influx of people to rural Sussex County. And honestly, we are not at all surprised. To combat the work pressure, more and more people are opting for places to stay where there is a little calm, and they are closer to nature. 
When in Sussex, you can enjoy and be a part of the 11 private lake communities. Furthermore, there is the historic Lake Mohawk boardwalk and plaza where you can spend quality time with your family away from the hustle-bustle of the city. 
Sparta is just 45 miles from Manhattan and provides excellent commute options. 
9. Bridgewater Somerset County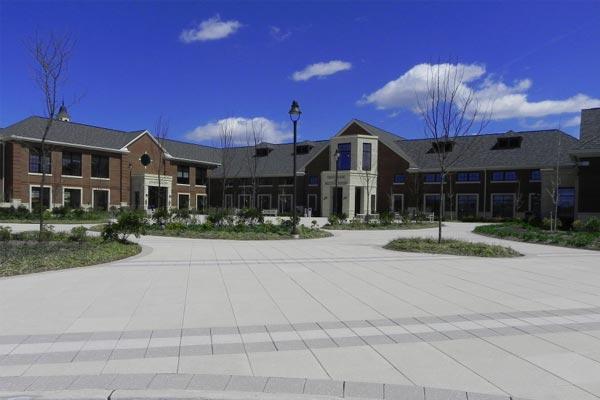 Coldwell Banker realty noted that many homes in Somerset got sold the moment they entered the market. There has been a considerable increase in the under-contract homes in the last few years! 
A particular real estate company stated that there had been an increase in buyers in Bridgewater. People are moving from northern New Jersey counties and even from New York City. People want to be away from the busy life in New York but also want to stay close enough to take advantage of all the facilities that Bridgewater puts on the table.
Things To Know When Moving To New Jersey
If you are on the lookout for properties in New Jersey, there are quite a few exciting things to note! And in this section, we are going to take a look at some of the factors that you should keep in mind before moving to New Jersey. 
Let's take a quick look!
1. The Jersey Shore Is More Than What Is Portrayed On Television
Unlike how it is portrayed on TV shows, the shore area is much more family-friendly. That said, you will also find some towns that cater to the demands of a much rowdier crowd. But most of the areas are pretty serene, and you can have a pleasant time with your family. 
Going down the shore during the summer months is almost a mandatory summer tradition for people living in the state. With a 130-miles long beachline and beautiful boardwalks, we are not surprised why!
2. Cost Of Living Is Considerably High
Some people complain that everything in New Jersey seems to be a bit expensive. And honestly, they aren't wrong! 
Taxes on consumer goods and insurance charges seem to be pretty high in New Jersey. So, we were not really surprised to find out that the cost of living index sits at a whopping 127 when the national average is at 100. 
Living in New Jersey is by no means cheap, but then again, the state boasts the highest median income in the country. 
3. Get Familiar With Some Strange Traffic Laws
In New Jersey, traffic circles are pretty popular, and you need to ensure that you learn to navigate them well before starting to  drive here. What's really interesting is that they have a thing called the Jersey Jughandle. 
This is basically a ramp that is made on the right-hand side of the road that can be used to make left-hand turns when a route is super busy. This indeed enhances the driving efficiency manifold. But if you are from outside the state, it might take some time before you get familiar with the process.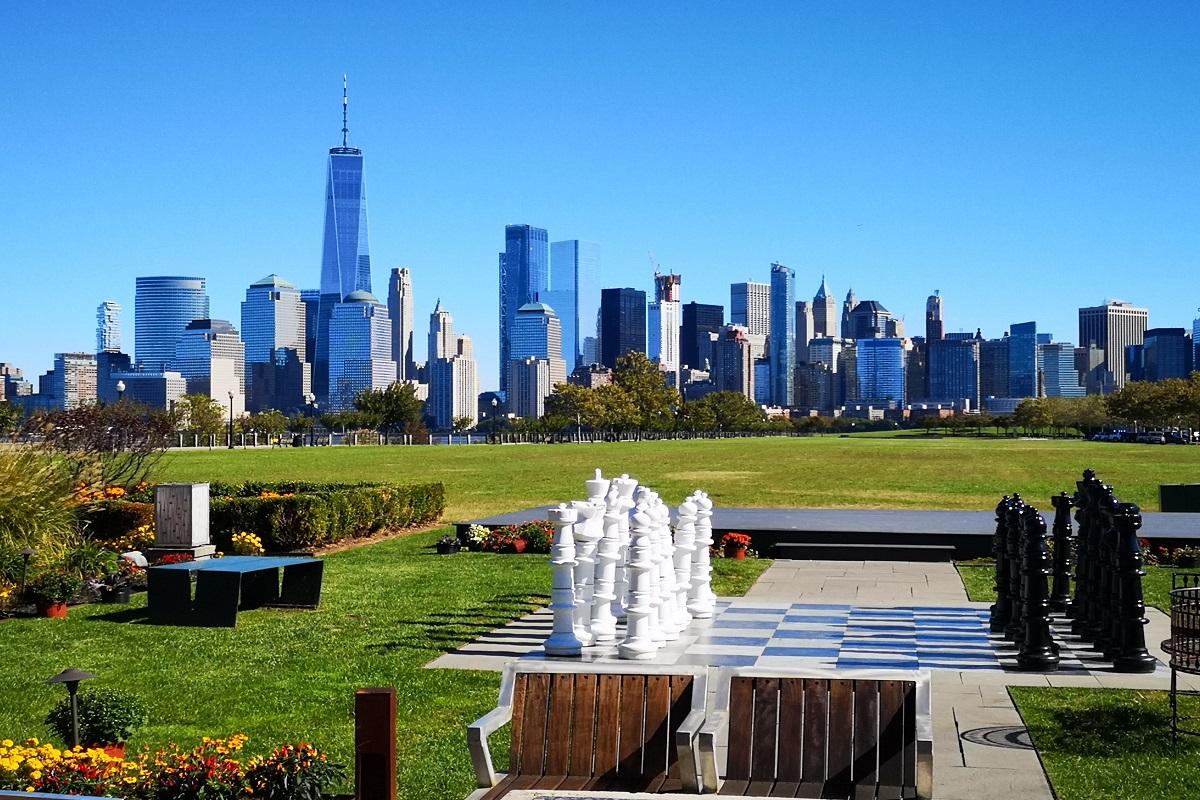 Final Words
That's all we have for you today!
Hope you had a great time learning about the top 9 places that you can consider when moving to New Jersey. Honestly, New Jersey is pretty enormous, and there are many neighborhoods that you can consider for setting down. 
While there are some that will provide you with a luxury location and lifestyle, there are others that offer the serene calm of the suburbs. The public school system is well-established all throughout the state, and you can easily find a good school for your kids. 
If you have any other tips that we have missed out on, feel free to write in the comments section below. 
Until next time, fare three well!
Related Articles 
What is it like to live in Princeton, NJ?
10 Best States to Live in the US
20 Most Expensive Houses In The US
17 US Places Where You Can Find Free Land for Homesteading Today
Intense Colorful Eclectic Industrial Home Design Located in Portland USA
Free Land in Australia | Where Cheap or Free Land Can Be Found?
Modern Mansion Featuring Exposed Concrete – Cresta Residence in San Diego, California, USA
Cozy Attic Interiors That You Would Love To Live In
18 Of The Best Places In The World To Be Around On Christmas Holidays
23 Best Places Where to Find Cheap and Free Books
Learn Where to Place Home Security Cameras