Are you intrigued by all the noise that the Piper Home Security System has been making of late in the market?
While going through the customer feedback, we wanted to find out what this security system brings to the table.
Does it have the potential to be everyone's go-to security device, or is it meant for specific use? Do the features justify the price tag? These are the questions that popped in our minds, and that's when we decided to get our hands on it.
So, sit tight as we bring you a detailed review of the much talked about Piper 'All-in-One' Security System.
Without further ado, let's begin!
Piper Home Security System Review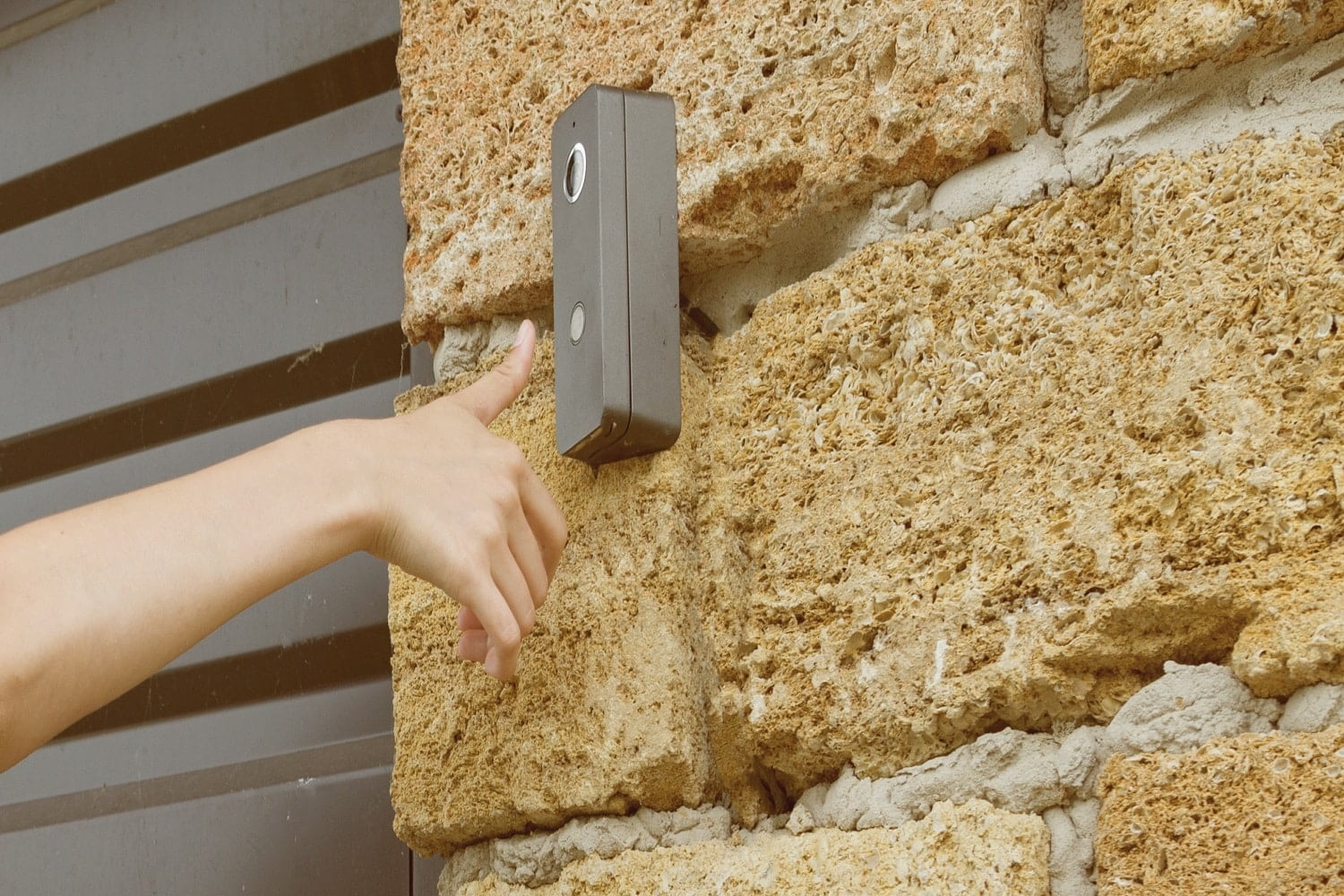 Why Buy This Product?
The Piper NV Home Security system has grabbed eyeballs and earned a reputation for its efficient sensors and hassle-free installation. But there are a lot of other positives that make this product worth investing in. So, let's check them out….
Design
Before we walk you through the software deets, it only makes sense to talk a bit about the overall design. The model that we reviewed comes with three main components: the main IP camera-cum-motion/temperature motion, one window/door sensor, and a smart outlet. You can plug the outlet into a single or series of lights, which will act as a visual alarm if an intrusion is detected.
The IP camera uses a 3.4 MP, 180-degree fisheye lens that records HD images of your property in a wide-angle view (1080p video recording). Beyond that, the lens is surrounded by multiple Infrared LEDs, which equips the camera with night vision (hence the name 'NV''). Long story short, it gives you clear visuals even in low light.
Complete with pan, tilt, and zoom features, the camera facilitates greater user control so that it doesn't miss out on any detail during recording.
We felt that the camera was slightly bigger than some of its competitors, but the wall-mounting kit makes it easy to conceal the unit on a high corner of the foyer. On the other hand, the door monitor came across as a bit small, possibly due to the absence of RFID sensors.
Software And Integrations
Much of this security system's efficiency can be attributed to the Piper Home Security App that offers great customization for specific requirements. We tested it out on iOS 10 and were quite impressed!
For one, you can actuate the alarm's response upon detecting personal movement. Likewise, there's the option of adjusting the camera's sensitivity when it detects pet movement. This way, you don't get unnecessary notifications if you're away.
On that note, you can choose to get the conventional push/SMS notifications, or even get updates via call and email.
We also liked the timeline feature that gives you a detailed breakdown of motion detection. This, in turn, helps you define different alarming scenarios depending on the varied level of protection that you might need throughout the day.
For instance, there's an away mode that sets the alarm to a 'high-alert' and a 'stay secure' option that minimizes motion sensitivity. While the latter won't wake up your neighbors at midnight, it's still loud enough to notify you if the door opens without your authorization.
Apart from that, there's this 'summary view' in the app's Home Vital section that displays multiple statistics. Simply put, it will tell you about changes in temperature, sound, humidity, and brightness of the room in which the camera is installed. So, you can keep your mold-related damage worries at bay. Now that's what we call attention to detail!
One thing that we'd like to mention is that the brand no longer uses an IFTTT service due to changes in the service's policies. Instead, all models come with Z-wave compatibility.
Installation
Piper is known for the convenient installation of its security systems, and this unit is no exception. That being said, the setup did feel a bit different than usual. The door/window sensor has a stick-on design for better convenience. Its strong adhesive ensures that the motions don't fall off even months after installation.
Perhaps, the only time-consuming step is finding a suitable location to mount the sensor so that it can pick up the motion of an adult without being taken down by your bored pet. Plus, the wall-mounting kit does well to conceal the otherwise bulky unit.
Overall, it shouldn't take you more than 30 minutes to get the system out of the box and initiate operation with your smartphone. But if you reach a dead-end, Piper will be there to help you out with its dedicated customer support team.
Subscription
Apart from the Home NV Security System that we are talking about, there's a classic variation that includes almost the same components. The only exception is it uses a no night-vision, 2mp camera.
No matter which package you opt for, it includes one camera, three sensors, and unlimited app  access for a one-time fee. Moreover, there are no additional installation or activation charges, although you may have to pay for shipping, if applicable.
Performance
In a nutshell, the Piper Home Security System enables you to keep an eye on multiple parameters. Sure, motion sensing is undeniably important to track a burglary attempt, but changes in temperature or light can also be crucial in detecting any unwanted entry in your house.
Furthermore, this unit has a two-way communication feature that allows parents to communicate with their children and vice versa at the push of a button. Hence, it also doubles up as a child monitor.
What Could've Been Better?
Despite showering it with praises, there are a couple of significant drawbacks that can't be neglected. For starters, the Piper Home Security System is meant to be installed in one room, meaning one camera and three sensors can cover any one of your rooms.
Although both the variations have a budget-friendly price tag, the system may become expensive if you have a larger area to secure as you will end up buying multiple units.
This brings us to our primary concern- the lack of a professional monitoring system. As we've already mentioned, the system doesn't require you to pay any additional charges, which correlates to the fact that there is no 24/7 monitoring feature.
In case the batteries run out of juice or the sensors are disabled, there is no alternative other than manual fixing. And that's not something you'd want while you're away. Lastly, without the IFTTT integration, setting up your Trust Circle will become a rather tedious task.

Pros
Loud, 105-decibel siren

Lighting and appliance control

Two-way audio

Environmental data tracking gives precise location

No monthly charges
Cons
No 24/7 monitoring system

Absence of IFTTT integration can hamper utility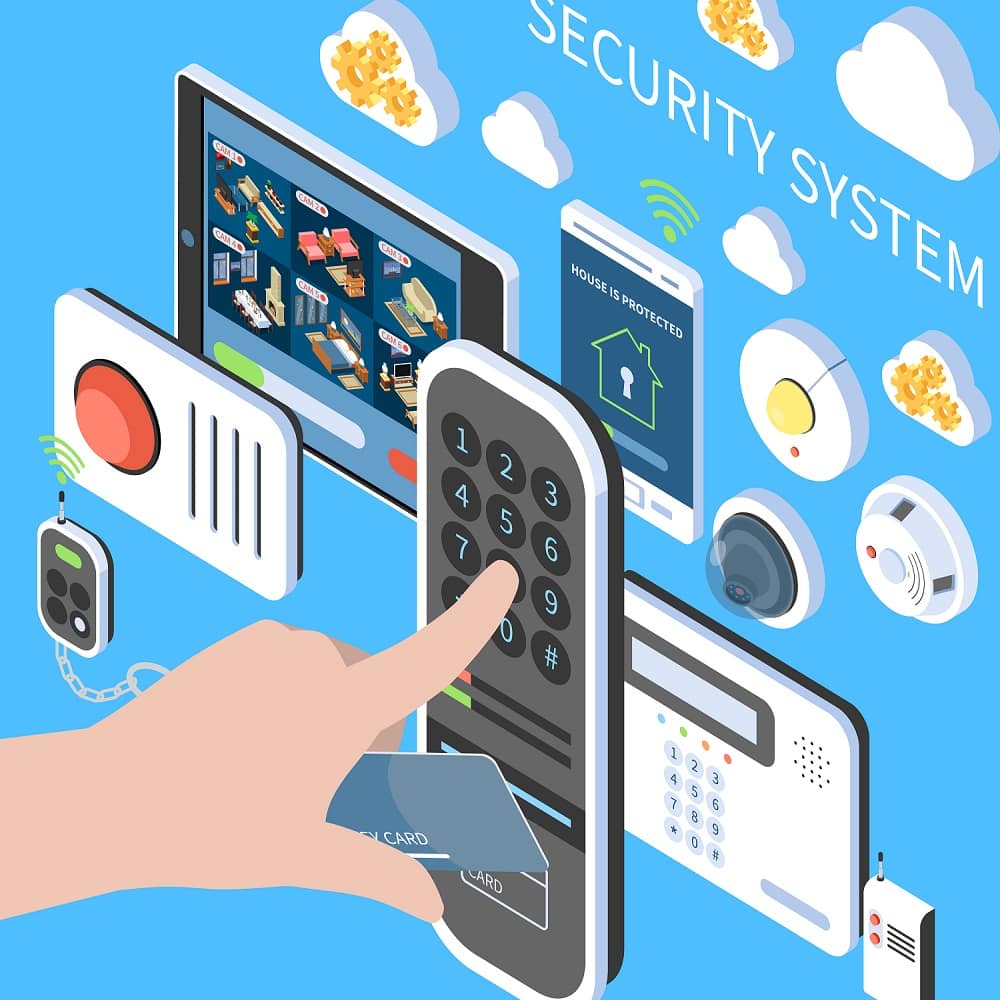 Frequently Asked Questions
Now that we have discussed the major features, it's time for us to answer some relevant pre-purchase questions for potential users.
What Is The Type Of Power Source Required?
The Piper Home Security System runs on both batteries and A/C power supply. Each package includes three AA alkaline batteries and a wall adapter for flexible use. While the NV-version has a 6-feet long power cord, the Piper classic comes with an 8-feet long cord. In addition, the entire unit requires a stable WiFi connection.
What Is Z-Wave? How Does It Work?
Z-Wave is nothing but an automated wireless network that has recently replaced the brand's partnership with the web-based IFTTT service. It utilizes low energy radio waves to connect with other devices.
If you have any automated device from the Z-wave suit, you can easily sync it up with the Piper Home Security System. This will enable you to control lighting and temperatures remotely, all from the convenience of a single app.
Can I Store The Recordings?
Piper offers cloud storage for its users to store and sort up to 100 small clippings for reference purposes without any extra charge. Both live feed and stored videos are available on the mobile app.
How Many Pipers Can Be Added To One User Account?
Users may add not more than five Piper Security Systems on a single user account. Moreover, all the Z-wave devices can be linked to the Piper Home Security App for easy control.
Is The System Pet-Friendly?
Yes. The motion sensors are efficient enough to pick up human movement, but pet activities won't make the alarm go off. Hence, there are minimal chances of false-alarm triggers.
Is There A Separate Night-Vision Indicator?
For the NV-version, the camera/motion sensor emits an infrared glow when the said mode is activated. On top of that, the unit automatically detects ambient lighting and switches over to the dark mode for user convenience.
Are There Any Terms And Conditions To Be Aware Of?
If you're not satisfied with the purchase, Piper offers a 30-day return policy. But in that case, the client has to pay a 'restocking fee' during return, which is 10% of the equipment charge. A one-year warranty covers design faults, repairs, and replacement of defective components.
This system is not meant for professional monitoring, and the Terms Of Use state that the service 'shouldn't be relied upon for life safety'. Besides, the Privacy Policy mentions that Piper collects user information through the mobile app, website, and payment gateways.
Verdict
So, is the Piper Home Security System capable of doing it all?
If you ask us, we'd say that the system is very suitable for medium-duty monitoring. But as far as serious security is concerned, there are better models in the market. The thing to keep in mind here is that even if its affordable pricing fits tight-budget needs, security is something most homeowners won't mind spending for.
So, if you don't live in a decently populated area where the neighbors will be alarmed immediately with the alarm, we suggest looking elsewhere. That being said, it's a good choice if you want to keep an eye on your pets, the children, or the househelp.
This brings us to the end of today's guide. Do let us know about your thoughts on our verdict in the comments section below.
Till next time, stay safe!
Related Articles
12 Best Night Owl Security Cameras Review
Learn Where to Place Home Security Cameras
Piper Home Security System Review | It Does It All?
Lifeshield Home Security Review | Is It Perfect?
Vivint Home Security Review Under the Microscope
Guardian Protection Home Security Review | Explaining It All
9 Best Shed Alarm Systems for Enhanced Security
9 Ooma Home Security of Reviewed
Lifeshield Home Security Review | Is It Perfect?