Disclaimer | This article may contain affiliate links, this means that at no cost to you, we may receive a small commission for qualifying purchases.
Overwhelmed by the excess amount of pollution, smoke, dust, and odor in the air? It is about time you got yourself a personal air purifier.
With the increase of various airborne diseases, these products have started being in high demand, as they are portable and do a great job at purifying the air. However, selecting the ideal model that would serve your requirements can get a tad complicated as the market is flooded with too many cheap options that offer below-par results.
So, to simplify things, we have handpicked the 8 best personal air purifier options currently available on the market. It was after rigorous research and testing that we provided detailed and unbiased reviews on all our recommendations.
And, to help you make an informed purchase, we have further included a buyer's guide towards the end of the article. Without further ado, let's get straight to the good stuff.
Best Personal Air Purifiers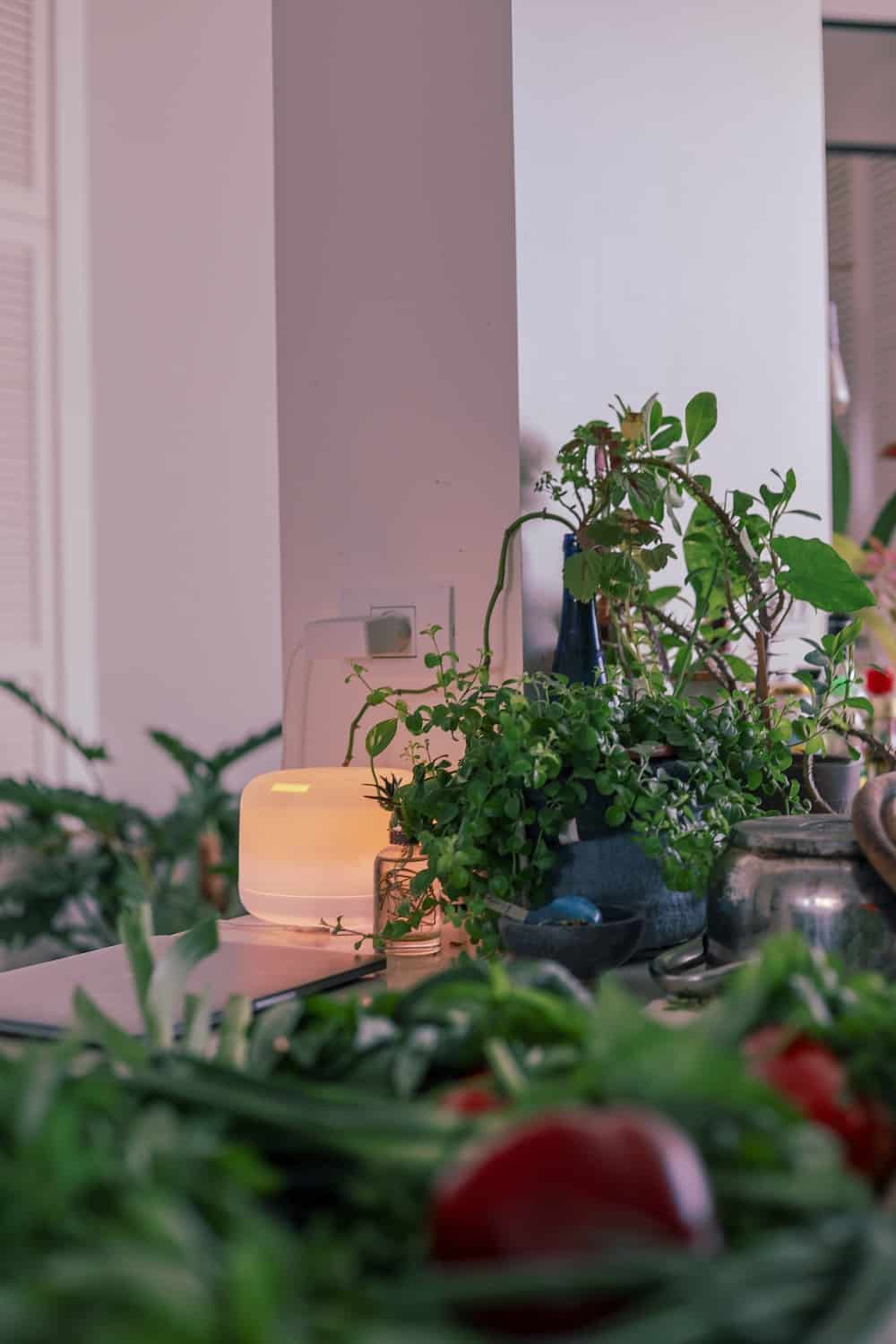 Founded in 2010, Pure Enrichment is one of the leading manufacturers of top-quality personal care, health, and home products. On that note, meet the PEPERSAP PureZone Mini Portable Air Purifier from the brand. Tested by health experts to meet the highest air filtration standards, this product delivers the desired results.
Why Did We Like It?
For starters, it comes with an innovative 2-stage filtration, which sanitizes and cleans the air around you by trapping and destroying up to 99. 97% allergens. But despite its large filtration, it is compactly designed and weighs less than 1 pound. Meaning, it can easily fit into a briefcase, thereby making it perfect for travel.
Apart from this, it is integrated with 3 fan speeds from high to low, allowing you to tweak the purification level at your convenience. Naturally, it delivers a 54-square-feet coverage area, which is pretty generous in our opinion. Not only does this benefit you, but also your loved ones and colleagues.
Now, users who are not tech-savvy will love the easy-to-use button, which gets the device started with a simple press. But in case it malfunctions the 5-year warranty reduces the need for repair and replacement, ensuring that you have nothing to worry about.
What Could've Been Better?
We did not come across any considerable drawbacks that directly affect the performance of the product. However, we found out that it gets a little loud when used at maximum output, which could be an issue for elderly people. Other than that, it works perfectly.
Next up, we have another quality product from the house of AirTamer, one of the best-selling brands of air purifiers. Packed with practical features that work to purify unsanitary air, the AirTamer A310PM Portable Air Purifier is a must-have option if you want to stay safe from airborne irritants.
Why Did We Like It?
We were thoroughly impressed with what this product had to bring to the table. To begin with, it utilizes electrostatic purification by emitting negative ions into the air, which pushes airborne irritants away from your breathing area. This ensures that you breathe only clean air without having to go through the hassle of replacing filters.
Moving on, it has a rechargeable battery that provides backup for up to 150 hours on a single charge, ensuring optimal protection against airborne pollutants for longer periods. Integrated with the Power Boost Technology, this personal air purifier is certified to deliver more cleaning power than most options on the market.
We also liked the fact that it is very quiet in its operation, which is something that users will truly appreciate about this model. Plus, it comes with an adjustable lanyard and a leather case, making the product suitable for travel.
What Could've Been Better?
This air purifier is an exceptional choice, given its cutting-edge air purifying technology and portability. But, it may not be the ideal option for people who are on a modest budget, as it is one of the most expensive personal air purifiers on the market.
If you are looking for something that is different from conventional air purifiers in terms of looks and functionality, then this model from Rsenr could be your best bet. Featuring a mask-like design, the Wearable Air Purifier from the brand is an affordable option that can be easily worn to get effective protection against air pollutants.
Why Did We Like It?
We liked quite a few things but nothing compares to its unique 3D mask design, which sets it apart from the other options on our list.  Understandably, it ranks as one of the best air purifiers and we were pleased to find that it comes with a HEPA filter despite its unique and minimal design.
It features a rechargeable battery that can last up to 6 hours on a single charge, which in our opinion, is decent for the price you are paying. This means that it can easily get rid of allergens and airborne irritants without breaking a sweat.
Furthermore, it is very easy to operate; just long-press the power button for 5 seconds, and you are good to go. However, in case you face performance issues, it guarantees free after-sales service, which means you don't have to bear additional expenses for replacement or repair.
What Could've Been Better?
Without a doubt, this product is a note-worthy mention on the list, especially because of its unique 3D mask-like design and efficient performance. Having said that, we must say that it is a bit on the noisier side. During our period of usage, we found out that the fan makes a whistling sound, which is a little disappointing.
Our next model is a highly functional option from Weal, a relatively new entrant to the market. Featuring a necklace design, the 2001 personal air purifier from the brand is an efficacious alternative choice for those who are not comfortable wearing face masks. Want to know more about this special product? Well, then keep reading.
Why Did We Like It?
For us, one of the key highlights of this product is its necklace design. This makes it a perfect choice for those that have trouble wearing face masks, including children and elderly people. It creates a protective layer around your body by releasing negative ions, which helps keep allergens away and relieves symptoms of sniffles and runny noses.
Since it works by releasing negative ions, there is no use of a filter in it; hence it is easy to clean and maintain. Not to mention its highly affordable price tag, which ensures that it delivers excellent value for money. Sounds impressive, right? Well, there's more.
The product takes only about an hour to fully charge and purifies air for up to 12 hours. Now, this really comes in handy when you are out for longer periods. However, if it does run out of charge, you can simply connect it to a USB charger and recharge it.
What Could've Been Better?
According to some customers, the packaging material used was dirty and unsealed. This downgrades the credibility and authenticity of the brand. So, ensure that you check all the parts of the product carefully to confirm that it works. Other than that, it delivers satisfying air-purifying results.
People searching our list for an affordable yet high-quality and reliable personal air purifier can't go wrong by choosing the Aibrisk Negative Ion Personal Air Purifier. Equipped with easy-to-use features, this super-efficient model is an option that you simply wouldn't want to miss out on.
Why Did We Like It?
Frankly speaking, we were thoroughly impressed with the various features that this product offers. However, what drew our attention right from the start was that it doesn't come with any filter. It works by releasing negative ions into the air, so you don't have to worry about spending money on replacing filters.
Apart from absorbing allergens and pollutants, it does a great job at eliminating all sorts of odor, including pet odor, second-hand smoke odor, and cooking odor. This ensures that your personal space is fresh no matter wherever you go.
Whether it be in the car or in the front of your bed, you can hang it in a wide variety of places, thanks to its practical necklace design. Lastly, it features a modest price tag, hence an ideal choice for those who are not looking to invest much.
What Could've Been Better?
While testing this product, we noticed that it has some charging issues. It kept turning off over and over again. This was something that we did not like at all, especially when considering the outstanding features it comes with. We recommend charging it fully before using it, and if you face any such issue, you may get it replaced.
We are midway through this list, and it's time to talk about the Transpeed AIR-10S Wearable Air Purifier Necklace. This model comes with all the necessary features that you would expect from a premium personal air purifier. So, let's dig a little deeper and find out what's so special about this product.
Why Did We Like It?
The feature that we loved the most about this product was its compact, portable and simple design. You can hang it in the car or around your neck to breathe in the fresh air. Not only is it fashionable, but also highly effective.
We were also really impressed with its working principle. Unlike traditional air purifiers, it doesn't come with air filters; instead, it works by releasing negative ions into the air, creating a virtual heath shield around you. This resists a wide range of pollutants, including allergens, dust, and second-hand smoke, and ensures that you can enjoy clean and refreshing air wherever you go.
Apart from this, it sports a highly powerful battery that takes only 3 hours to charge and provides a backup of a whopping 30 hours. Now, this is something you probably won't get with most other personal air purifiers on the market. Overall, it is one of the highest-rated options that is best suited for elderly people and children.
What Could've Been Better?
During our period of usage, we did not find a single fault with this product. However, if we have to nit-pick, we would say that the lanyard provided is pretty ordinary and a bit flimsy. That being said, it is certainly not an issue that compromises the performance of the product.
For over a decade, AirDinbor has consistently been delivering high-quality air purifiers, keeping health and safety the two top-most priorities. And the Personal Air Purifier from the brand is no exception. Equipped with the capacity of emitting more than 7 million negative ions per second, this product will make you feel like you are in nature.
Why Did We Like It?
For us, the main USP of this air purifier is its powerful motor, which can release more than 7 million ions per second. The molecules released are the same as those found in natural retreats like mountains, waterfalls, and beaches, thereby giving you a soothing feeling.
Moving on, thanks to its necklace design, users can enjoy refreshing and clean air wherever they go by simply hanging it around their neck. So, be it elevated attention spans, reduced headaches, or improved sleep quality, the health benefits of using it are simply exceptional.
Needless to say, it promises to be an affordable out-of-the-box gift option for your loved one.  Apart from that, its long-lasting battery life deserves mention as it works for 24 hours on a single charge, ensuring continuous protection against all sorts of pollutants.
What Could've Been Better?
This product is undoubtedly an outstanding addition to our list, mainly because of its long battery life and powerful motor. But having said that, we found out that it is not as effective as the other options in eliminating odor, which was a bit disappointing.
Honestly, there is no way this list would have been complete without the inclusion of this solid model from N4. With the capacity to emit 10 million negative ions per cubic meter, the Personal Air Purifier Necklace from the brand can provide you with many health benefits.
Why Did We Like It?
First things first, this personal air purifier has a battery life of 48 hours, which ensures that it purifies the air around you for longer periods without any interruption whatsoever. It releases 10 million negative ions, which help improve sleep, concentration, energy levels while reducing stress. This means that using this product can be quite beneficial for your health.
On top of that, it is stylish; you can wear it around your neck as a fashion statement and at the same time have peace of mind. Moving on, it comes with CE certification, which means that the brand meets the health, safety, and environmental protection standard set by the EU.
Overall, it is one of the best personal airless purifiers that you can get on the market and is available at a reasonable price. Hence, it is not at all heavy on your wallet.
What Could've Been Better?
Despite being packed with such exceptional features, this product comes with a couple of downsides. According to some users, it doesn't filter out cigarette smoke and odor. What's more, it doesn't come with an instruction manual, which could be a major issue for elderly people using the device for the first time.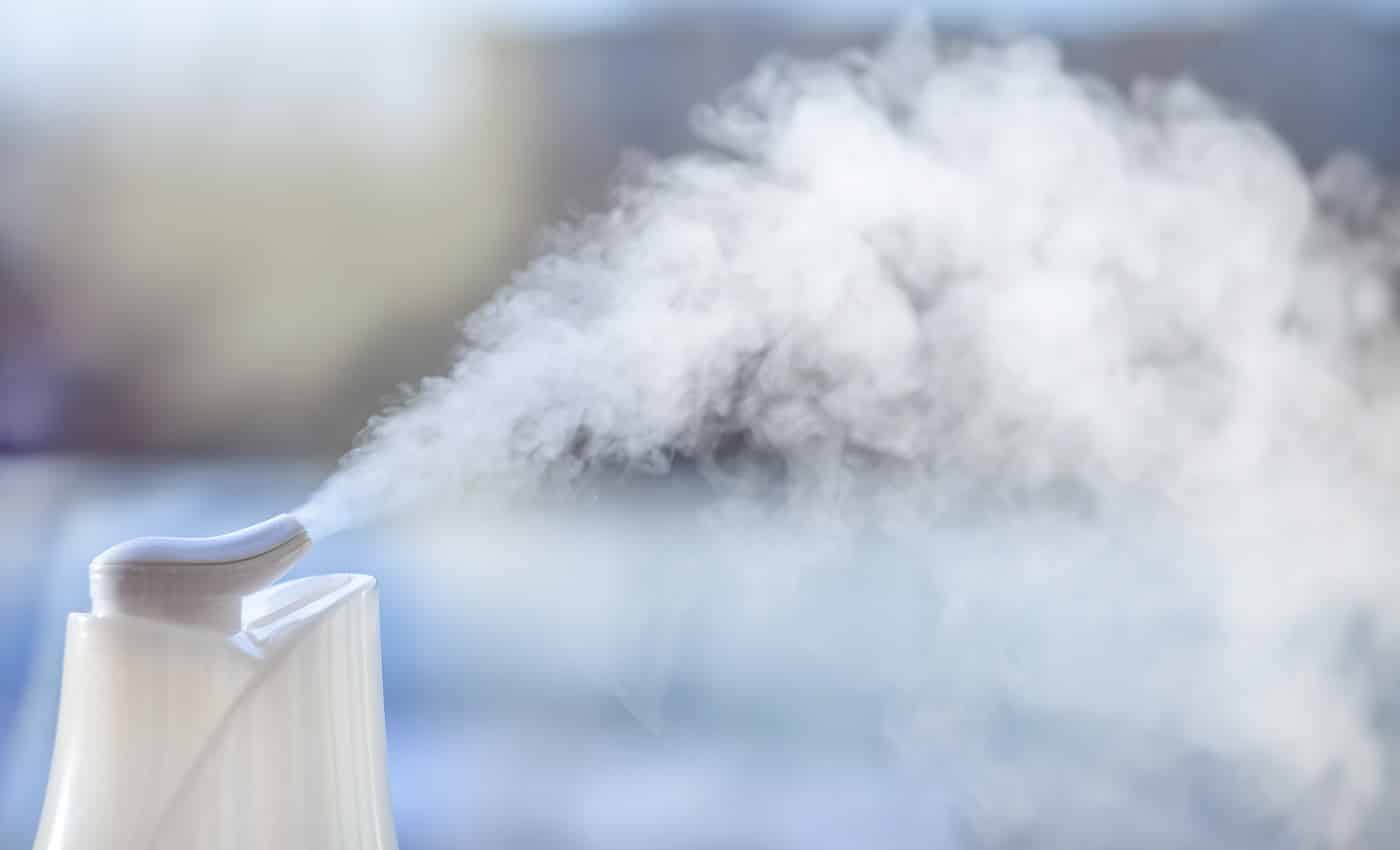 Personal Air Purifier Buying Guide
We are sure that you have through all the 8 recommendations on our list by now. So, we were able to make a choice? Well, we wouldn't be surprised if you weren't, as knowing just the specifications is barely enough information when buying the best personal air purifier.
There are some key factors that you need to consider in order to buy the ideal model based on your requirements. So, in this buying guide, we have explained some of these factors in detail to help accelerate your buying decision. We strongly recommend reading this part very carefully.
1. Battery Life And Recharging
The battery life is one of the most important factors that you should consider while purchasing a personal air purifier. In general, a quality model should at least have a battery life of around 12 hours. So, going with a model that provides less than 12 hours of battery life is not advisable as it will run out of charge pretty soon.
Also, ensure that your device has USB support on it. These days, everybody has access to USBs, whether it be on PCs, televisions, power banks, etc. As such, buying a USB-supported model lets you recharge it easily; all you have to do is just plug it on a device having a USB port.
 2. Filtration Technology
In this tech-driven day and age, most air personal air purifiers use ionic technology. In simple words, it emits negative ions in the air to eliminate various types of pollutants. It is simple and effective, and it works better with smaller models. That being said, it is not only filtration technology that is available.
There is also another filtration technology called HEPA. Now, they are far more efficient than ionic technology, but a bit on the heavier side. As such, models incorporated with HEPA filters tend to be heavier than those with ionic technology. HEPA filters work by pushing air through a fine mesh that traps all the pollutants.
So, if lightweight is your priority, we suggest going with a model that utilizes iconic technology.
3. Warranty
You should always choose a model that is backed by a minimum of 1-year of warranty. Since you are going to be spending a lot of money, ensure that you don't have to incur extra costs on repair and replacement in case of any defect. That said, top brands always provide a warranty on their products, so you don't have to worry too much about it.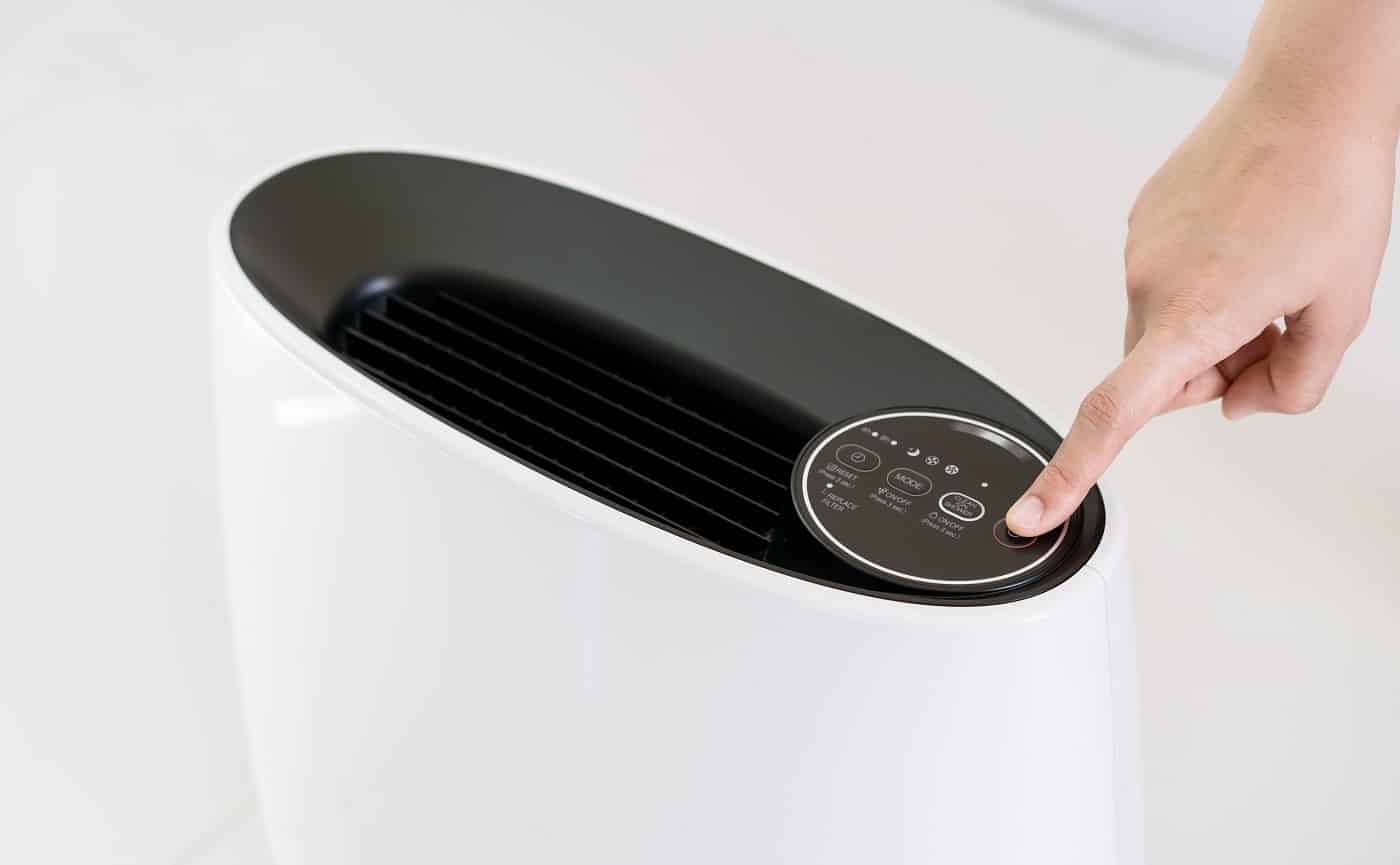 Verdict
With that, we have come to the end of our review-based guide; hopefully, it helps you choose the right model based on your requirements. However, before wrapping up, we would like to mention our favorite products from this list. So, let us rewind a little.
In our opinion, the Pure Enrichment PEPERSAP is the best product overall, mainly because it is backed by a 5-year warranty and is easy to use. Closely following Pure Enrichment is the AirTamer A310PM Parent, which delivers a long-lasting battery life and efficient purification.
But, if you are looking for an affordable option that is easy to operate, we strongly recommend going with the Rsenr Wearable Air Purifier. That's all for now. Hope to see you soon!
Related Articles
11 Best Personal Air Purifiers
15 Air-Purifying Plants for a Healthy Home
13 Best Charcoal Air Purifiers
13 Best Air Purifiers for the Baby
10 Best Shop Air Filtration Systems
13 Quietest Portable Air Conditioners
Coway AP-1512HH Mighty Air Purifier Review
Honeywell True HEPA HPA300 Air Purifier Review
SilverOnyx Air Purifier Review [All You Need To Know]
9 Best Air Purifier for Cigarette Smoke
Pure Enrichment PureZone 3-In-1 Review
AeraMax 300 HEPA Air Purifier Review
13 Best Charcoal Air Purifier.
Levoit LV-H132 HEPA Air Purifier Review