The availability of multiple tools for a single task has surely made life easier. 
But it also needs users to decide which one will be the best for your purpose. And that's where the confusion arises. 
Now, painting is one of those many jobs, and paint sprayers and rollers are two such tools that can be of great help for the purpose. But the confusion remains the same, i.e., choosing between them. 
Each of the two types have different features and applications, and there are a ton of options under each category available out there, which makes the task more difficult. So, to help you out, we've picked the best 3 models of each type and have also included a detailed buyer's guide to help you make a well-informed decision. 
Without further ado, let's get going!
Paint Sprayer Vs. Roller
IMAGE
PRODUCT
DETAILS

Our Top Paint Sprayer

Our Top Paint Sprayer

Graco Magnum 257025

RAC IV switch tip
Suction tub

VIEW LATEST PRICE →

HomeRight C800971

3 brass spray tips
Adjustable spray settings

VIEW LATEST PRICE →

Scuddles Paint Sprayer

1200W power
Unclogging pin

VIEW LATEST PRICE →

Our Top Paint Roller

Our Top Paint Roller

Bates Paint Roller

Thick filaments in the paintbrush
Rubber-coated handle

VIEW LATEST PRICE →

Wooster Brush R017-9

Retaining spring
Nylon cage reinforced with fiberglass

VIEW LATEST PRICE →

Pro Grade - Paint Roller Covers

½-inch microfiber material
Polypropylene core

VIEW LATEST PRICE →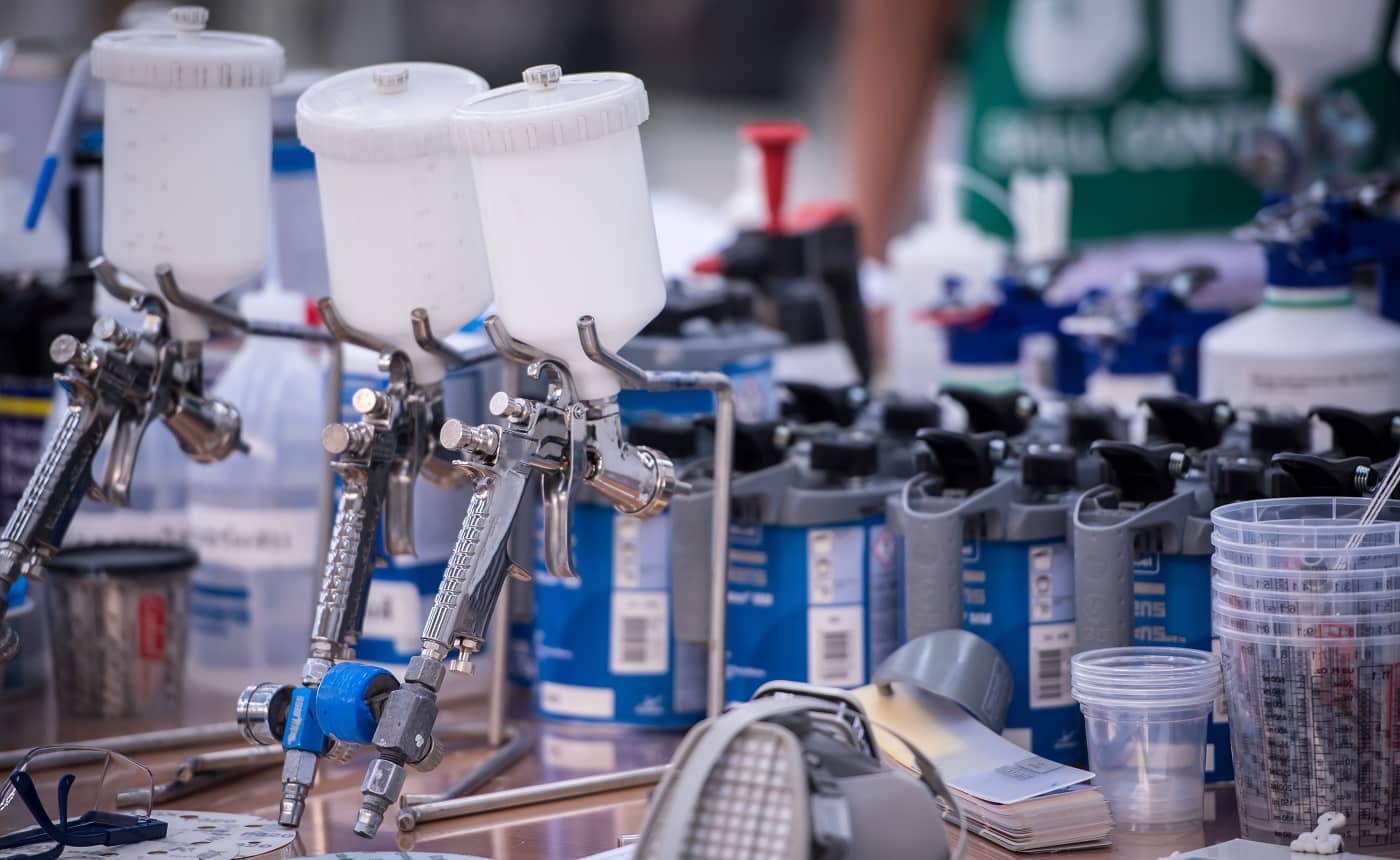 Paint Sprayer
If you need to finish your spray painting work quickly without compromising on precision, this model is the one to go for. With high-quality quality finishing on offer, any dull surface can be transformed completely using this paint sprayer from Graco Magnum. Notably, the tool has a 110V intake and includes a 1-year limited warranty.
Sale
Why Did We Like It?
We were glad to find that this unit that lets us spray paints in the unthinned form. All you have to do is adjust the pressure to a higher level to get the job done. There are three tip sizes offered, with the maximum size being 0.015 mm. 
Moreover, it's equipped with a RAC IV tip-switch feature that lets you reverse the tip when it is clogged with paint. As a result, you can continue spraying without facing any interruption in between. 
Another great feature is the flexible suction tub that's integrated within the design. This makes it possible to spray the paint directly from a 1 or 5-gallon bucket of paint, thereby allowing maximum user-convenience. 
Speaking of its application, you can use it for a variety of purposes like painting garage doors, decks, fences, or even houses. Additionally, you get storage compartments in the package to store the spray gun, power cord, and extra spray chips that will come in handy while working.
What Could've Been Better?
The instructions for set-up and use in the included operation manual are quite lengthy. So, some customers, especially first-timers, may take more time to comprehend them. That said, it works pretty well without showing any major problems. 
Pros
Adjustable pressure

Allows uninterrupted spraying

Can spray paint directly from buckets

Has a wide range of applications
Cons
Lengthy instructions for set-up and use
Get ultimate convenience with this efficient unit from HomeRight, which is one of the well-known brands in the paint applicator industry. It lets you complete all your spray painting jobs with minimum hassle and maximum efficiency. So, you can get through the otherwise strenuous spraying tasks with absolute ease.
Sale
Why Did We Like It?
First of all, three high-quality brass tips provided with this model help achieve superior precision and performance. Not only that, but these offer optimum flexibility and versatility for the various painting projects that you have to handle. 
Furthermore, this paint sprayer runs with a power of 450 Watts, which helps you complete a variety of projects effortlessly. It can work with a range of varnishes and paints such as milk paint, enamels, chalk-type paint, clear sealer, and primers. 
We also loved the additional adjustable settings on the sprayer, which lets you adjust its air cap to spray the paint in a round, horizontal, or vertical motion. You can even adjust the knob of flow control to decrease or increase the paint output. That way, you can customize the flow as per the coating needs for the particular surface.
What Could've Been Better?
Although this product works well to give you good results every time, the warranty included with it may not be useful in all cases, especially if you are facing minor issues. Some users have also complained of delayed responses to issues reported through the customer helpline. 
Pros
Suits different spraying needs

Works with a variety of paints and varnishes

Adjustable spraying pattern

Allows customizable paint flow
Cons
Warranty not useful enough
Another unit that helps users get through the job easily is the Scuddles Paint Sprayer. You can get the ideal coat for almost every surface by applying minimal effort. As such, creating a smooth and beautiful finish for your wooden surfaces, walls, outdoor fencing, and several others will not be a problem any more!
Sale
Why Did We Like It?
First things first, this paint sprayer uses 5 specialized nozzles to work with different kinds of paints and varnishes. Three 2.6 mm nozzles are suitable for spraying thicker paints such as chalk-type paints or latex. On the other hand, the two remaining ones with sizes of 1.8 mm and 2.2 mm, respectively are designed for thinner paints.
This model also has an efficient 34-fl oz container to hold a considerably large amount of paint and replacement bottles can even be bought at an affordable price. Such a bottle will help switch between paints easily and more quickly. 
As far as cleaning and maintenance are concerned, the package includes a couple of tools to simplify the process. For instance, there's an unclogging needle that helps unclog any hardened paint remaining in the machine, while a thick brush is included for easy overall cleaning. 
Lastly, we really liked the high power output of 1200W, which helps achieve clean, smooth, and superior-grade finishes each time.
What Could've Been Better?
We felt that this unit takes a bit longer to complete larger tasks such as painting large fence segments in the yard. Hence, you'll have to be slightly more patient while handling such tasks. Nonetheless, you can rest assured that this sprayer does its job quite well.
Pros
Works efficiently with different paints

Large container capacity

Easy cleaning and maintenance

Smooth, clear, and superior-grade finishes
Cons
May take longer to complete larger tasks
Paint Roller
The Bates Paint Roller delivers reliable performance by completing all painting jobs within a short period. It is equally suitable for beginners and professionals, thanks to its utility-based features. What's more, you can get started with your painting jobs immediately as it comes with the complete set of tools required for the purpose.
Sale
Why Did We Like It?
Perhaps, the most noteworthy feature of this paint roller is the presence of thick filaments in the roller brush. Due to their thickness, these filaments are capable of holding more paint so that you can save more time and while getting a perfect finish, unlike ordinary paint rollers. 
Added on to this are the ½-inch thick naps of the roller, which help you paint something as big as an entire house smoothly. Both the naps and filaments are made from a sturdy material, promising years of service. 
Beyond that, it's quite convenient to operate owing to the lightweight build and consists of a durable plastic handle coated with rubber. The latter enhances your comfort, making the procedure much smoother compared to some of its competitors. 
What Could've Been Better?
We think the packaging of this product could be improved since it is weaker and more prone to damage during delivery. The tray containing the roller and the other tools is fragile and may often arrive with cracks in several places. Also, the tools may be a bit untidy in some cases. 
Pros
Filaments help in fast painting

Provides a perfect finish

Convenient to operate

Enhances comfort
Cons
Package may be damaged during delivery
This uniquely designed paint roller from Wooster Brush consists of multiple efficient features that work to provide a praiseworthy performance. It is one of the most reliable paint rollers currently available in the market, offering optimum user-convenience. Depending on your needs, you can even purchase this brush in packs of 2 and 3.
Sale
Why Did We Like It?
First and foremost, we were impressed with the effortless application of brush, which is made possible with the internal bearings that help it to revolve smoothly over almost any surface. In fact, it maintains the smooth application even when there is more paint on the nap. So, you don't need to worry about the efficiency when painting large surfaces.
Plus, a quick-release spring is provided to prevent the roller from slipping while painting. Not only that, but it can also be removed easily with a single tap after you're done with the painting. Thus, you are relieved from the hassle of handling a paint-covered roller. 
Beyond that, there is a durable nylon cage reinforced with green fiberglass that protects the bearings and the spring. Lastly, the polypropylene handle with reinforced threads provides a firm yet comfortable grip. 
What Could've Been Better?
Some customers have reported that although the handle has a screw hole to fix it onto an extension pole, that fixture is not efficient enough, as it may loosen up after some time. So, the handle might spin slightly while painting. 
Pros
Offers smooth performance

Doesn't slip while painting

Can be removed easily after painting

Provides a firm and comfortable grip
Cons
Can't be used efficiently with an extension pole
If you already have a roller at home and want a budget-friendly painting solution, going for these paint roller covers will be a great option. They are designed to deliver uniform coats on a range of surfaces to provide highly satisfying performance.
Sale
Why Did We Like It?
Undoubtedly, the biggest advantage of these roller covers is their lint-free finishing, thanks to the ½-inch microfiber material. It provides uniform coverage while ensuring minimal stipple and the naps are reusable after cleanup. This ultimately results in the long-lasting service life of the covers.
Another beneficial feature is that they are quite easy to use and maintain. Just insert one onto the roller head, and you're good to go. And since the covers are washable, the cleaning process becomes pretty simple. 
What's more, they are very durable and have a polypropylene core that resists damage due to solvents and water, preventing cracks or tears. Last but not least, they can be effectively used for applying paint on both walls and furniture. 
What Could've Been Better?
The only disadvantage of using these covers is that they might sometimes slide off the roller frame during use. This can be annoying if it occurs regularly, as it involves the hassle of inserting them back each time. That said, they can deliver seamless finishes on a variety of surfaces.
Pros
Provide even coverage

Ensure minimal stipple

Easy to use and maintain

Long-lasting
Cons
Might slide off the roller frame
Paint Roller vs Sprayer Buyer's Guide 
You won't be able to decide whether to go for a sprayer or roller by just looking at some of the best models of each type. Hence, it is important to know their key features and also understand where the differences between the two types lie. 
So, let's look at some of their most important features along with the several purposes for which they can be used. 
Ease Of Use
For those who are beginners with using sprayers, the application may come across as a bit difficult the first time. It might require quite a few trial and error sessions to get accustomed to the process of paint-spraying. As such, drips, uneven coverage, spills, or runs are some of the inconveniences that are usually faced by first-timers. 
Aside from that, the preparation may require more time than usual. In comparison, rollers are easier to operate and need minimal prep work. A crucial part of the preparatory system is masking, which we will discuss separately a little later. 
It's worth noting that if you feel tired or are interrupted for some reason, you can stop painting and continue the next day. That's because winding up for the day is not difficult. You are free to quickly wash the rollers or even stow them in a zipped bag to keep their efficiency intact. However, a downside of using a roller is that it may sometimes leave behind drips on the floor
On the other hand, if the sprayer is filled with paint, you have to continue the work until that paint is used up. Otherwise, it will dry up and might even cause clogs.  
Time Taken
For those who can devote limited time to their painting jobs, the time taken to complete the task on hands becomes a vital factor. But let us assure you that neither of the tools will take an exceptionally long time for the purpose. Though using a sprayer will require much more preparation, the total time is almost the same as that of painting with a roller. 
Coverage
The converge offered by a painting tool is yet another crucial parameter because it determines the efficacy of your job. For instance, some tools may not reach certain areas (like in the corners or edges), or it may happen that the coat is applied thicker in some parts. By preventing such possibilities, you can achieve a uniform coat with a superior finishing, just how you want it to be. 
Now, with a sprayer you can paint even the narrow crevices on some surfaces, which is otherwise difficult using a brush. Naturally, this advantage will come in handy for painting the hard-to-reach parts of various textured surfaces, such as brick walls, lap siding, popcorn ceilings, cornices, and brick walls. 
Another great benefit of using sprayers is that experienced users can achieve a smoother finish devoid of any lapmarks, as the sprayer aerates the paint for smoother coating. 
However, if the surface is a bit dirty, a roller will make the paint adhere to it better than a sprayer. Thus, you should scrub the wall first to eliminate any dirt or debris before using a sprayer to ensure that you get the desired results. 
Applications
The differences in the features, coverage, and preparatory requirements make these tools suitable for different applications. Generally, sprayers are used for outdoor projects and empty spaces. Exteriors that have a matured landscaping like sunrooms, garages, or extensive decks can be painted quite comfortably using this tool. 
As we have mentioned earlier, although greater accuracy can be achieved by using sprayers, there is a risk of overspray involved. That's why this tool is suitable for empty spaces. After all, your hardwork will not yield satisfactory results and the time saved won't be worth it if the painting isn't consistent and thorough. 
On the other hand, if you have to paint an outdoor surface on a windy day, using a sprayer may not be the ideal choice, as there's a high risk of spilling the paint. A roller will be much more useful in this case because it's suitable for interior spaces such as walls and furniture. On a side note, if you need to paint a ceiling, a sprayer is a good option.
Cost
The cost is always a factor when you're using a painting tool for your home or any other DIY project. Although there are various sprayers that have relatively affordable price tags, most of the good-quality models are a bit more expensive. 
In comparison, rollers are more budget-friendly and hence are pretty cost-effective for painting small to medium-sized surfaces. As a result, you can use them for tasks such as painting furniture or other such fixtures at home. 
With regards to the maintenance, rollers have an upperhand as they can be washed and cleaned easily. However, sprayers must be maintained with utmost care to ensure proper and consistent paint application. 
Masking Requirements
Masking is an important step of the preparation process before starting with the painting part. In simple words, it's the method of protecting specific parts of the surface that you don't want to be painted. In the case of sprayers, the masking requirement is much more than while using rollers. 
Ideally, you should cover every square inch of the space that doesn't have to be painted with a masking film. If you don't have a masking film, you can even use a drop cloth for the purpose. But since rollers don't spray or "squirt" the paint, very little masking is needed to mainly protect the edges or corners.
Scope For Detailing
Sprayers offer scope for better detailing, as users have the chance to create different patterns and textures. Thus, you can use sprayers for tasks such as crown molding, deep exterior textures, masonry, and cottage cheese ceilings. In contrast, rollers are more suitable for plain painting tasks, especially those that need uniform coats of paint.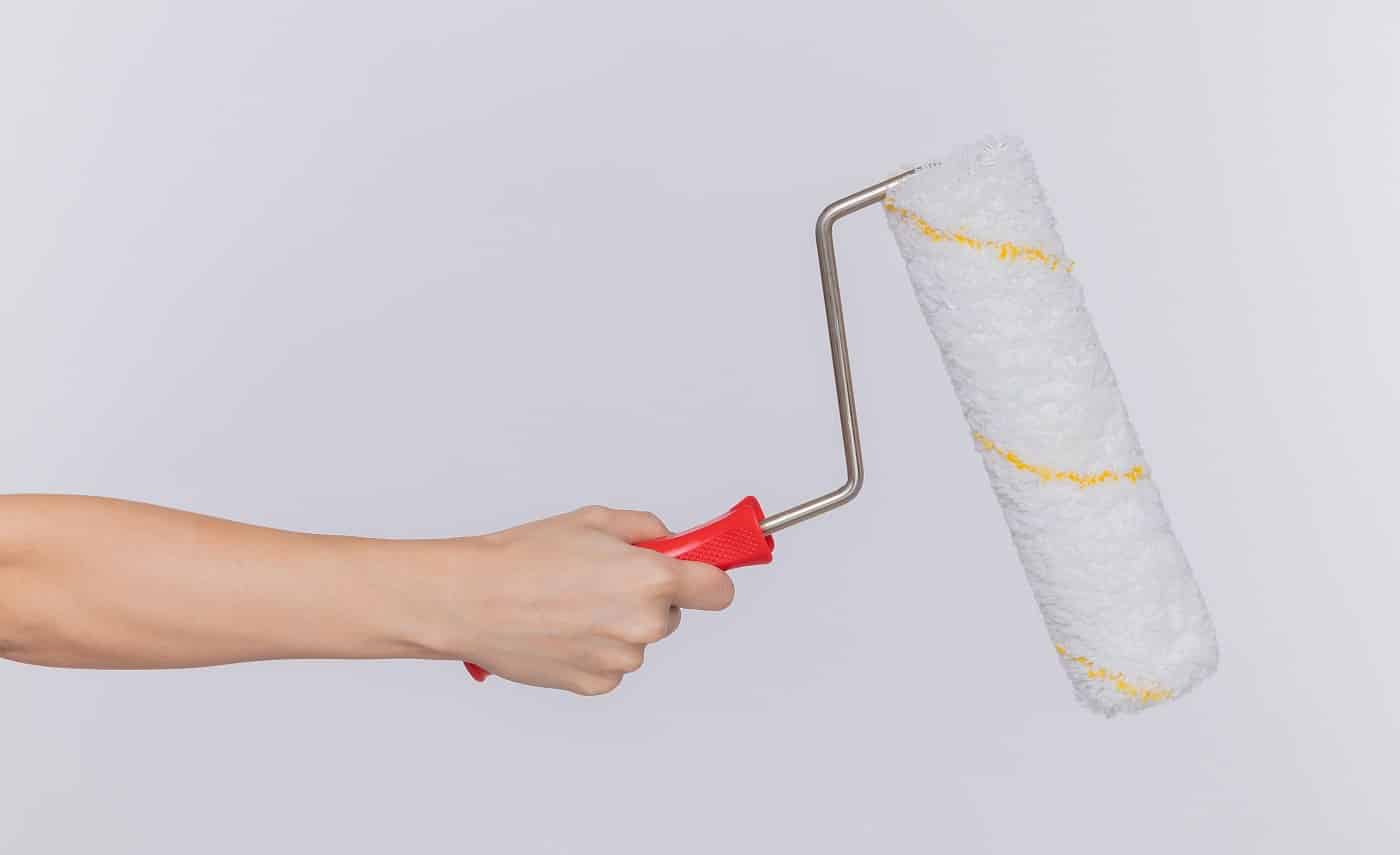 Verdict
Choosing the right tool is the key to achieving beautifully painted surfaces. So, make sure you have your needs and preferences in mind before heading on to purchase one. 
And on that note, we have come to the end of our guide. We hope that by now, you have a clear idea about what paint sprayers and rollers can offer, making the decision to pick the right tool slightly easy.
But before we call it a day, let's take you through our favorites from the list. The HomeRight C800971 Paint Sprayer is a great option if you are searching for a high-performing tool for painting large outdoor surfaces. 
However, if you are on the lookout for a tool to paint your indoor furniture with utmost precision, the Bates Paint Roller will be the perfect choice. 
That was all we have for you today. Till next time, take care!
Related Articles
7 Best Roller For Polyurethane
Graco X5 vs X7 Comparison Review 
9 Best Finish for Kitchen Table
Sherwin Williams Vs. Benjamin Moore [A Clear Winner?]
37 Awesome and Cheap DIY Pallet Fence Ideas to Realize Swiftly