There are so many ways in which you can make your furniture tailored to your personal taste and style inexpensively and hassle-free. Have you ever thought about re purposing pallets? More and more people decide to add their rough naturalness in their homes, so why don't you take a look at the photos below, inspiration may strike? We invite you to check out the Outstanding DIY Pallet Furniture That Will Take Your Breath Away below!
Outstanding DIY Pallet Furniture
patchwork wall statement piece
Are you walls dull and boring? Wood is a material able to give warmth to any space thus pallets can be considered in the attempt to discover the perfect decorative piece for your living room.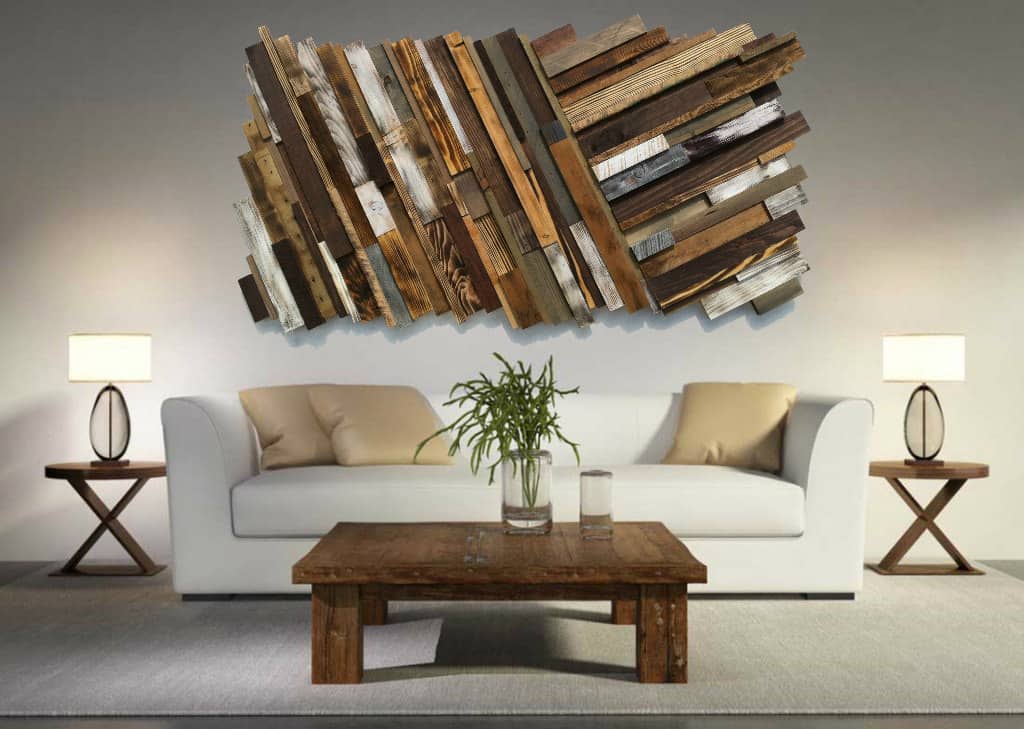 Super Simple bathroom furniture
We've seen pallet furniture in the yard a lot, but you have certainly haven't seen it much in the bathroom. Add pallets in this room and you will have a unique living space that will fascinate everyone, you will have a natural material indoors with little to no costs !
Source
Instead of paying tons of money for living room furniture, why don't you consider making some on your own?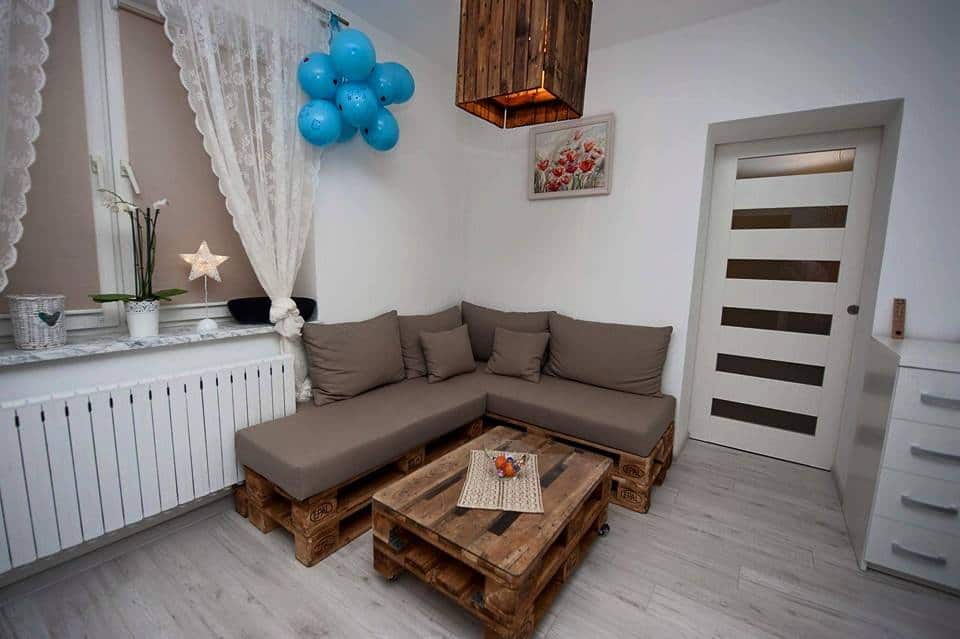 Source
Coziness and Warmth in a pallet headboard
If you wish to make a small change in the bedroom, adding a headboard to the bed is a pretty good idea that won't cost you much money yet it will make a big difference.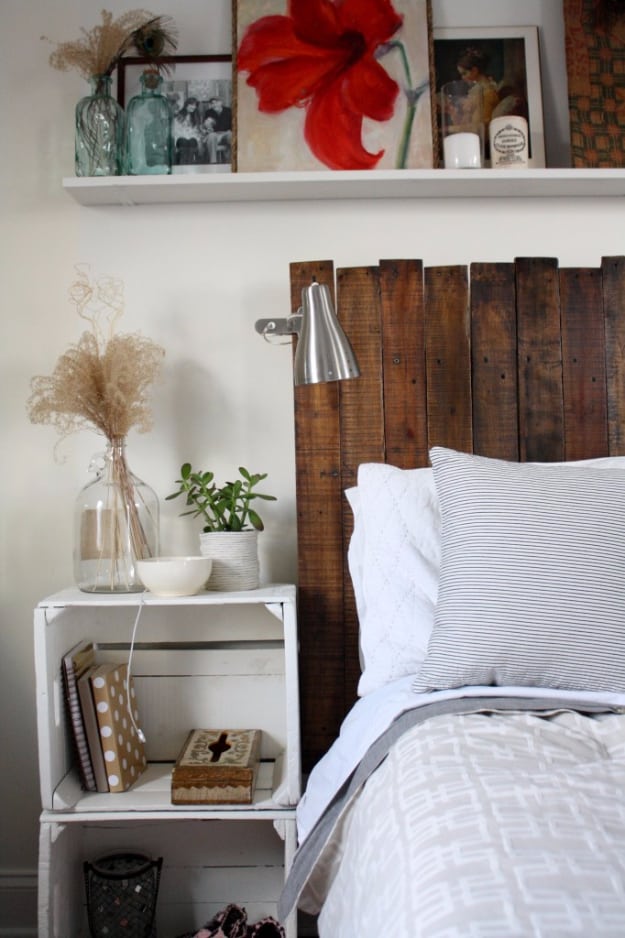 Source
kid's Castle pallet bed in the bedroom
Decorating the kid's room is a priority in the home, we all want the best for our kids and one can surely imagine how much the kids will love their pallet bed in the shape of a house, a chalet, small palace to feed their imagine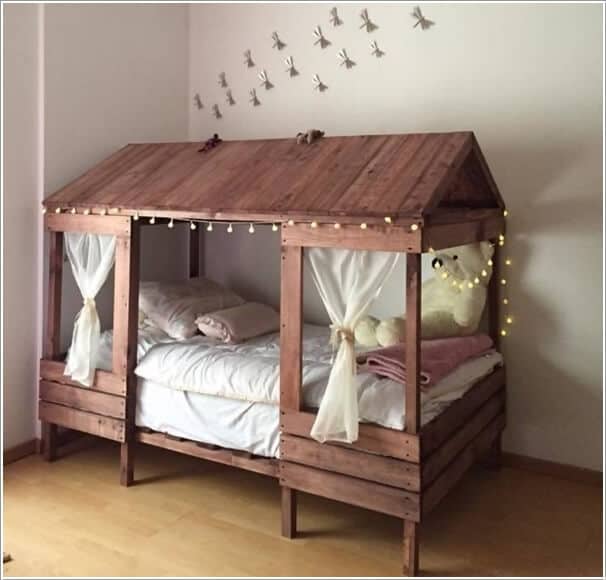 Source
Making a coffee table on your own is great because you can customize the size to the space available in your living room, needless to say that you choose the design language that fits your interior.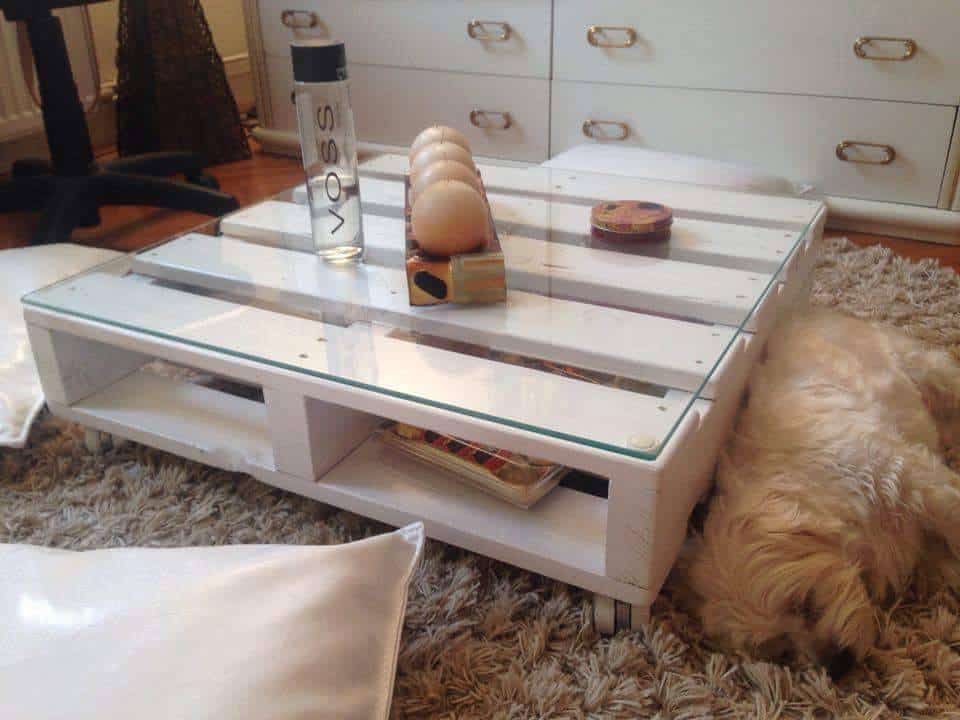 Refresh the look of your kitchen by incorporating these fabulous pallet bars! Pallet bars also able to change your events, celebrations a great deal, especially the one held outdoors !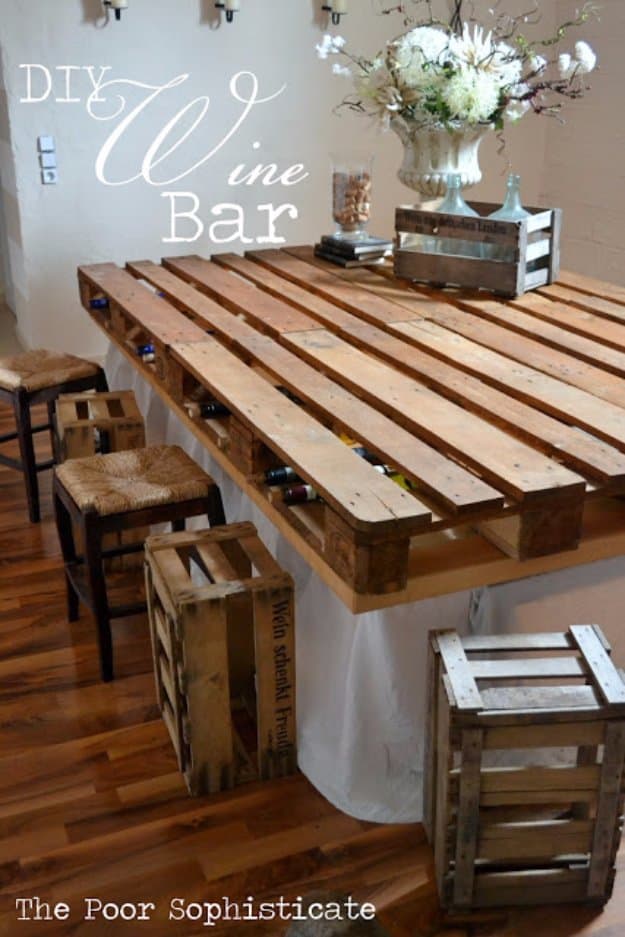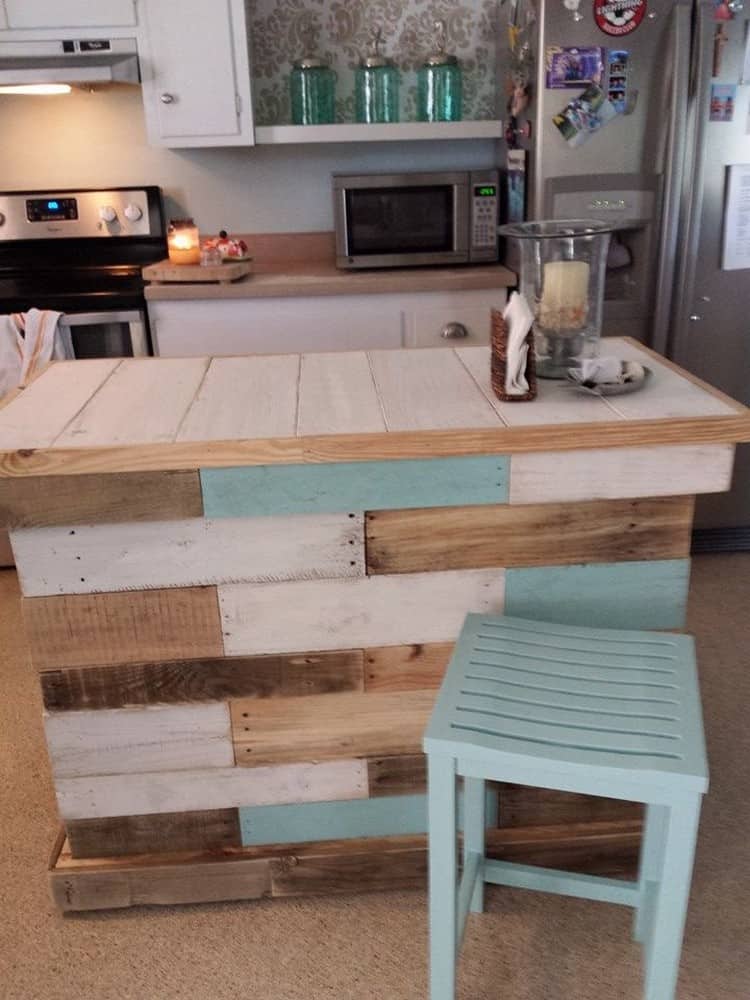 Source
pallet bedroom bed
Pallets look great in the bedroom as well. Pair several of them and just put the mattress on top. As easy as a pie!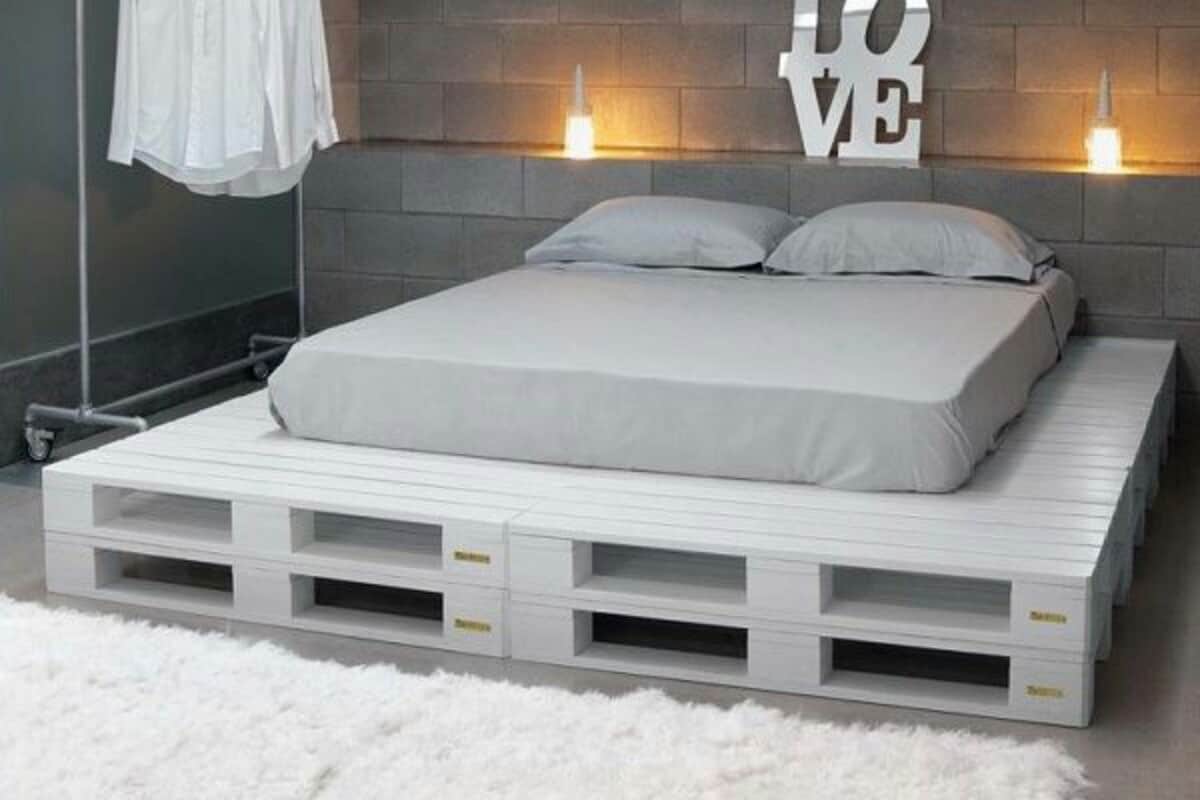 Source
pallet Chest of drawers
These pallet drawers will store all of your things in the house, and will definitely make it more organized and clean, clutter-free. So what are you waiting for? Get down to work and make your own DIY pallet furniture now, epic furniture piece crafted with inexpensive natural materials, it doesn`t get better than this !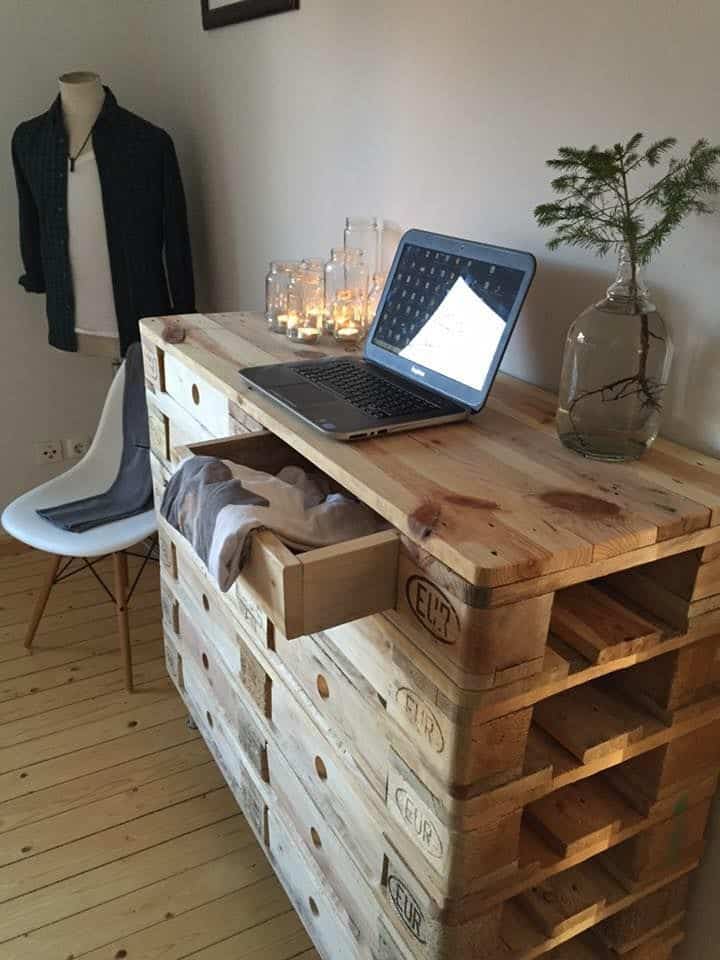 Source
We have curated a small, outstanding DIY pallet projects able to change interior spaces through simplicity and efficiency. How do you see the crafts above ? We would love to hear from you in the comment section below !
Related Articles
40 Of The Most Unusual and Bizarre Furniture Designs You Have Ever Seen
19 Different Types of Mid-Century Modern Furniture
What Makes Expensive Designer Furniture Worth the Added Cost?
37 Most Iconic Furniture Designs Of All Time
Unusual and Bizarre Furniture Designs You Have Ever Seen
19 Legendary and Timeless Furniture Pieces to Consider
15 Best Places to Buy Furniture Online
13 Acrylic Plexiglass Furniture Pieces to Emphasize the Feeling of Space
Alexandra von Furstenberg and Her Acrylic Furniture Design
9 Best Hand Sanders For Furniture