Traditional orbital sanders do their jobs remarkably well but generate massive amounts of debris and dust during the sanding process. 
And continuous exposure to wood dust and debris may affect your health. You may experience skin and/or eye irritation, asthma, allergy, reduced lung function, and even nasal cancer. 
This is why you must have a power tool for doing your renovation or sanding project. Interestingly enough, jobs like cleaning dirt, varnishing, removing old paint, and many others can be done easily using a sander. However, the real issue lies in finding the perfect one for your needs. 
We understand that finding the best sander can be a difficult task, as the market is filled with numerous options. But fortunately, we have done our research and prepared an exclusive list of the five best orbital sanders available on the market. 
Without talking much, let's dig in! 
Best Orbital Sander With Vacuum Attachment
IMAGE
PRODUCT
DETAILS

Our Top Pick

Our Top Pick

DeWalt

3-amp motor
8,000-12,000 OPM (Oscillations Per Minute)
Dust-sealed switch

VIEW LATEST PRICE →

Makita

3-amp motor 
Rubberized grip
Large ⅛-inch random orbit action

VIEW LATEST PRICE →

Black & Decker

2-amp random orbit sander
12,000 OPM
Built-in dust collection bag

VIEW LATEST PRICE →

Milwaukee

3-amp motor
Adjustable speeds
Universal vacuum hose

VIEW LATEST PRICE →

Bosch

2.5-amp motor speed
No-load OPM
Variable speed control

VIEW LATEST PRICE →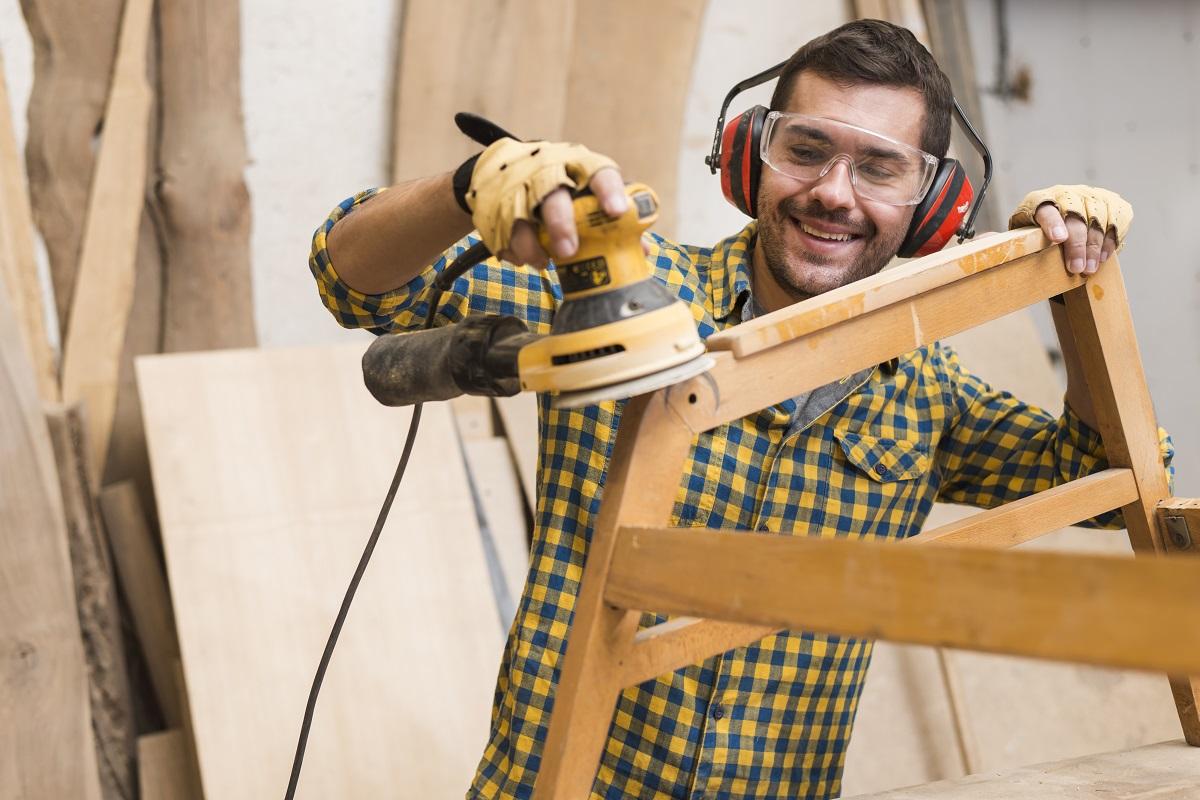 An industrial tool company, DeWalt is an American-based worldwide manufacturer of hand tools and power tools for manufacturing, construction, and woodworking industries, as well as for DIY projects. Being operational for nearly 100 years, they have delivered quality and innovative solutions to their customers. Similarly, the DEW6423K is a heavy-duty yet powerful orbital sander that delivers exceptional performance. 
Sale
Why Did We Like It? 
This petite, dewalt random orbit sander is regarded as one of the most powerful units. Now, you may look for a bulky and heavy-duty sander thinking it'd be powerful, but having a smaller one will help you in sanding small and tight corners. 
Small-sized sanders are more liable to produce wood dust, chippings, and other debris while sanding, and increases the chances of them entering your eyes and lungs. However, this model comes with a dust collector bag that collects these particles efficiently. Additionally, its locking mechanism allows you to attach the vacuum hose while working with the sander.
Not only that, but it can also operate in the 8,000-12,000 OPM range, allowing you to speed up your cleaning process.  
Besides, the rubber cover on the switch makes for a comfortable and soft grip top while protecting the sander from dust. Hence, this tool ensures a faster yet efficient sanding process. 
What Could've Been Better? 
It was almost impossible for us to find any drawbacks of this small yet powerful orbital sander. However, we would like to point out that this tool does not include an adapter to allow you to customize your dust collection process. Other than that, it is hands down one of the best sanders on the market. 
Pros
Compact, lightweight, and efficient

Excellent dust collecting system

Rubber cover makes a stronger grip

Low vibration
Cons
Doesn't have an adapter for customizing the dust collection process
Makita designs and develops some of the best and highly-rated professional and industrial products for its clients worldwide.  The BO5030K is a classical, and heavy-duty tool from Makita suited well for complex and lengthy jobs like sanding hardwood floors. 
Why Did We Like It? 
If you plan to start a lengthy and challenging sanding project, the Makita BO5030K will come in handy. Its ergonomic design and rubberized grips ensure a stress-free working experience even when you're working for more extended periods. 
It's a common saying that the more the merrier. Likewise, this sander comes with an extra handle for added support and control when sanding small and tight spaces.
Other than comfort, its powerful 3-amp motor with ⅛-inch output ensures speed is never a concern for you. Also, it has different speed settings from 4,000 to 12,000 OPM, which suits different user requirements.
Last but not least, the package includes a vacuum-port adapter and dirt-collecting bag that allow for easy customization according to their sanding needs.
What Could've Been Better? 
This heavy-duty orbit sander can be a tad expensive for some users. However, its durability and long-lasting guarantee ensure your investments do not go to waste. Other than that, some might find it heavy to handle and difficult to operate. 
Pros
Long, comfortable, and easygoing handle

Two-finger trigger for better efficiency

Has a variable speed control system

Swirl-free finish

Rubber grip
Cons
Might be too heavy

A bit too expensive
For over a century, Black + Decker has been delivering innovative solutions to its customers worldwide. Their vast product portfolio and quality customer service have enabled them to gain a top position in the industry. 
Some people might look for budget sanders for occasional use, and this is where the Black + Decker BDERO100 comes in. So, without further ado, let's get into the details. 
Sale
Why Did We Like It? 
Are you looking for a quality orbital sander that is small, powerful, yet budget-friendly for performing your complicated sanding tasks? Look no further, as this tool by Black + Decker is perfectly tailored for your needs. 
This model is another innovative and durable option that is one of the best available on the market. With a powerful 2-amp motor and 12,000 OPM capacity, carrying simple tasks will be hassle-free. 
It also comes with a vacuum attachment with a dust collector switch, ensuring no dust or debris enters your body. 
In terms of usage, a comfortable, rubberized handle allows you to get a firm grip and perform your task quickly and seamlessly. Plus, its compact design and lightweight ensure a swirl-free finish, even on curved surfaces. 
What Could've Been Better?
The only flaw with this otherwise quality product is the absence of a speed control system, which means the speed is stuck at 12,000 OPM. But rest assured, you will be able to perform your simple household task without any hassle. 
Pros
Lightweight tool

Compact design ensures a smooth finish

Dust-sealed switch

Reasonable price
The next entry on our list is a powerful yet lightweight orbital sander by Milwaukee. Whether you're looking for multiple speed settings, an attached universal vacuum hose, or an efficient dust cleaning, it's got all covered. Besides, the  rubber top and an ergonomic design deliver a comfortable working experience to a user. 
Sale
Why Did We Like It? 
This random orbit sander is integrated with a 3-amp variable-speed motor and lightweight design. This efficient, versatile, and flexible tool will come in handy in most situations. 
In terms of functionality, its adjustable speed feature becomes a crucial feature for multitasking, and you can also choose between 7,000 and 12,000 OPM. A one-finger on/off switch is added to the unit, making its operation much more effortless. 
One thing that sets it apart from its peers is that it allows both loop and hook along with the PSA system to change the rubberized pad. Its convenient and lightweight design does not tire out your hands even after working for a long time. 
Last but not least, it comes with a combination of filter and dust canister along with an attached universal vacuum hose, which means cleaning up post work won't be an issue. 
What Could've Been Better?
After testing the product, we found that the loop and hook requires regular cleaning. Also, the price might come as a burden for many. However, going by the design and the features it offers, spending those extra bucks is entirely justified. 
Pros
Easy pad changing

Variable speed control option

High speed motor

Excellent ergonomic design
Cons
Hook and loop requires regular maintenance
Bosch is a manufacturer of unique solutions, and with its umbrella of brands, it intends to make people's lives better in any way possible. Regardless of the surface, the random orbit sander from Bosch will provide you with the best solutions. This powerful tool is suitable for both polishing and sanding, even on curved surfaces. 
Sale
Why Did We Like It? 
Bosch has outperformed expectations with its premium and high-quality sander. Its 2.5-amp motor with vacuum attachment can attain up to 12,000 OPM. Added to it, its ergonomic design with rubber hose ensures comfortable design and that you are completing your tasks hassle-free. 
Most of the sanders available market has one primary issue: their inability to work on curved areas. Fortunately, the Bosch sander is integrated with a disc attachment mechanism, ensuring its impeccable performance on curved and plain surfaces. 
Its padding is rubber, which provides a firm grip and makes sanding in corners much easier. Moreover, it is a top-class dust collecting system. Using this tool will enhance dust cleaning efficiency and make the process hassle-free. 
Lastly, you also wouldn't need to purchase a separate adapter to attach vacuum with this one.
What Could've Been Better?
The random orbital sander by Bosch is laid with impeccable and exciting features, which makes it the best in business. However, the sole flaw we found in this unit is that it takes a considerable amount of time to clean the filter. 
Pros
Smooth finish

Unique filtering system filters microdust particles

Excellent swirl marks removal

Easy sanding discs attachment system
Cons
Takes a long time to clean the filter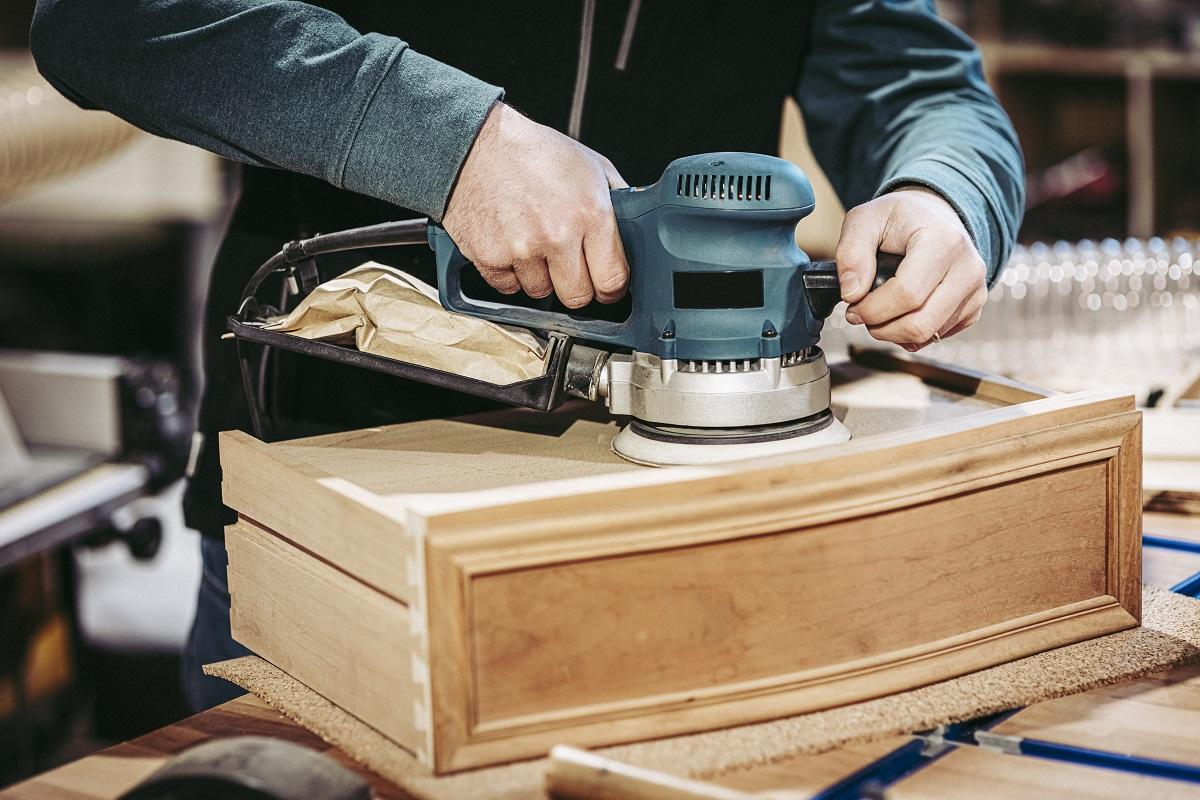 Orbital Sander With Vacuum Attachment Buying Guide 
Now that we have provided a list and a comprehensive review of the best random orbital sander with vacuum attachment, it might have given you some idea about picking the right one. But let's dig deep into the aspects to be considered before purchasing an ideal orbital sander. 
We have prepared a comprehensive buyer's guide to help with the process. So, continue reading.
Speed
The first aspect you need to look at is the speed of an orbital sander. Two types of speed options are present in products currently available on the market, variable or fixed. In variable speed sanders, speed ranges from 4,000 to 10,000 OPM. 
Fixed speed sanders, on the other hand, are inexpensive than variable speed ones but their range is fixed. You wouldn't be able to perform versatile tasks using these. 
Moreover, you need to be aware of its speed and usage using a fixed speed sander. These sanders are generally available in 12,000 OPM, which lets you perform only a particular set of tasks. 
Interestingly, a 4,000-6,000 OPM sander is suitable for working with or polishing soft materials, whereas 6,000-12,000 OPM sanders are for a good finish. So, it will depend purely on your choice. But, we suggest you go for variable speed ones if you have an adequate budget. 
Power
Motor power is another crucial aspect if one opts for a quality electric orbital sander attached to the vacuum. Simply put, a powerful motor power ensures better performance. 
Sanding speed is directly controlled by motor power, and therefore if you want to complete your work efficiently and effortlessly, a powerful motor will be most suitable. Usually, the sanders available on the market have their power in a range from 2 to 5 amps and the more the merrier.  
Dust Collection
When it comes to choosing the best orbital sanders with vacuum attachments, you must consider the dust collecting ability as well as the mechanism that is used. Sanders available on the market comes either with a plastic see-through canister or cloth bag. 
Choose one according to your preference but importantly, the focus must be on how quickly and effectively the vacuum can suck up dust. Some products come with an attached dust canister, such that no dust remains uncollected. 
Vibration And Noise
Vibration and noise do not determine how effective and better a sander is. This is why some of the top companies are offering vibration control features in their units. Vibrations can affect the quality of polishing of the finished project. Even if your sander does not have one, a simple rubber grip can help solve the problem. 
Usually, most random orbital sanders working above a speed of 14,000 OPM produce greater noise and vibrations. But if you want a regular model, just look at its product details. 
Weight
Orbital sanders are available in different weights and you will need to select one according to its use. For example, if you are going to use it on a daily basis, lightweight sanders are a no-brainer. 
On the other hand, heavy-duty random orbital sanders are mostly used for industrial purposes, so you can just have an easygoing sander for your use. Just make sure, it presents all-sufficient features. 
Cord Length And Grip
Similar to the above criteria, if you are looking for a sander to use daily, it must have extra handles and a soft grip for better control. Just holding the handle will give you an idea of the grip it will provide. Also, make sure that grip helps reduce vibration as much as possible. Apart from the grip, you also need to get an idea of its cord length, unless you opt for a cordless one. 
Random orbital sanders with long cords are always preferred during sanding, as they don't need a separate extension cord. An ideal cord length stays between 9-12 feet and anything more or less can be an issue. 
Apart from that, some units also feature extra handles for added palm grip to allow easy one-hand maneuverability. In case you have to do a lot of sanding, go for a unit with a two-handle grip for seamless operation.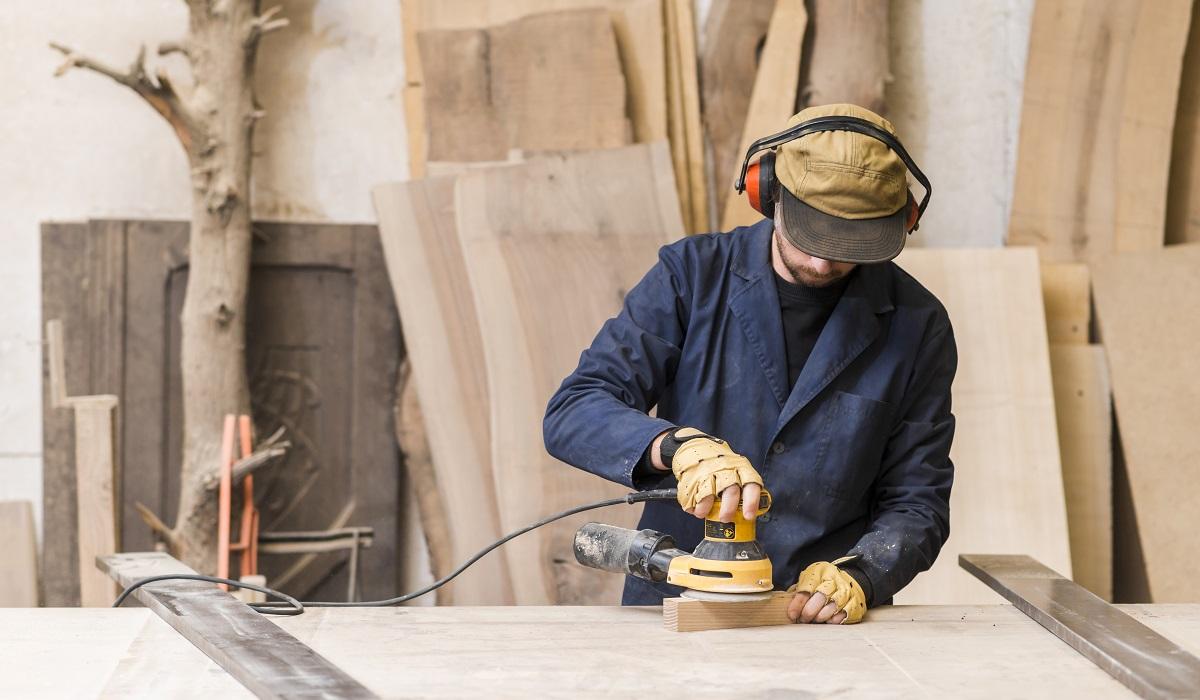 Verdict 
We hope by now, you have developed a clear idea about top-notch orbital sanders. As it primarily depends on how you use it, we leave you to select the best one. 
Before signing off, we'd like to share some of our preferences. So, if you are looking for a heavy-duty and long-lasting unit, the Dewalt random orbital sander will be an ideal choice for you. Its small size and high power make it a suitable choice for someone who wants a long-lasting product for regular use. 
On the other hand, if you are looking for a powerful, easy-to-use yet budget-friendly unit for occasional use, take a look at the BDERO100 model by Black + Decker. Its compact design and powerful 2-amp motor ensure you carve your wood efficiently.
Now, it's time we leave the choice with you. Hopefully, you find a perfect match and when you do, let us know about it. But do not forget to wear a dust mask before starting with the work. Signing off with best wishes!
Related Articles 
Orbital Sander Vs. Palm Sander
8 Best Sanders For Deck Refinishing
13 Best Random Orbital Sanders
5 Best Central Vacuum Hose Replacements
6 Best Central Vacuum Inlet Valve Replacements
11 Best Central Vacuum Attachment Kits, Powerheads & Brushes
13 Best Central Vacuum Systems
13 Best Cordless Oscillating Tools 
13 Best Wood Routers for Professionals & Amateurs Alike
Simply the Best Stained Glass Ring Saws Reviewed
49 FREE DIY Router Table Plans For an Epic Home Workshop
10 Best Shop Vacs For Dust Collection 
11 Best Hammer Drills on the Market Today
6 Best Chainsaw Brands to Consider 
Simply The Best Cordless Power Tool Brands
11 Best Sliding Compound Miter Saws
Different Types of Saws & How to Use Them 
11 Best Budget Bandsaw Reviews
13 Best Random Orbital Sanders 
7 Best Concrete Grinder, Planers, Scarifiers Reviewed
19 Different Types Of Hand Planes & How To Use Them