With an increasing number of people beginning to get in touch with their creative side, crafting has become a common practice over the last few years.
Irrespective of whether one is a knitter, potter, painter, quilter, or even an all-rounder, the DIY projects require a good amount of handiwork. While there's no substitute for talent and skills, the materials used in the projects do play an important part in ensuring its success and aesthetic appeal.
Thus, it is imperative to try and secure quality materials. But, where does one get such items? Well, there are numerous online stores that make the acquisition of artistic materials extremely seamless and save you from the hassle of carrying numerous art supplies to and from the workplace.
We've got a guide to the best stores for top art supplies at cheaper rates. Now, let us walk you through them individually.
Top Online Art & Craft Stores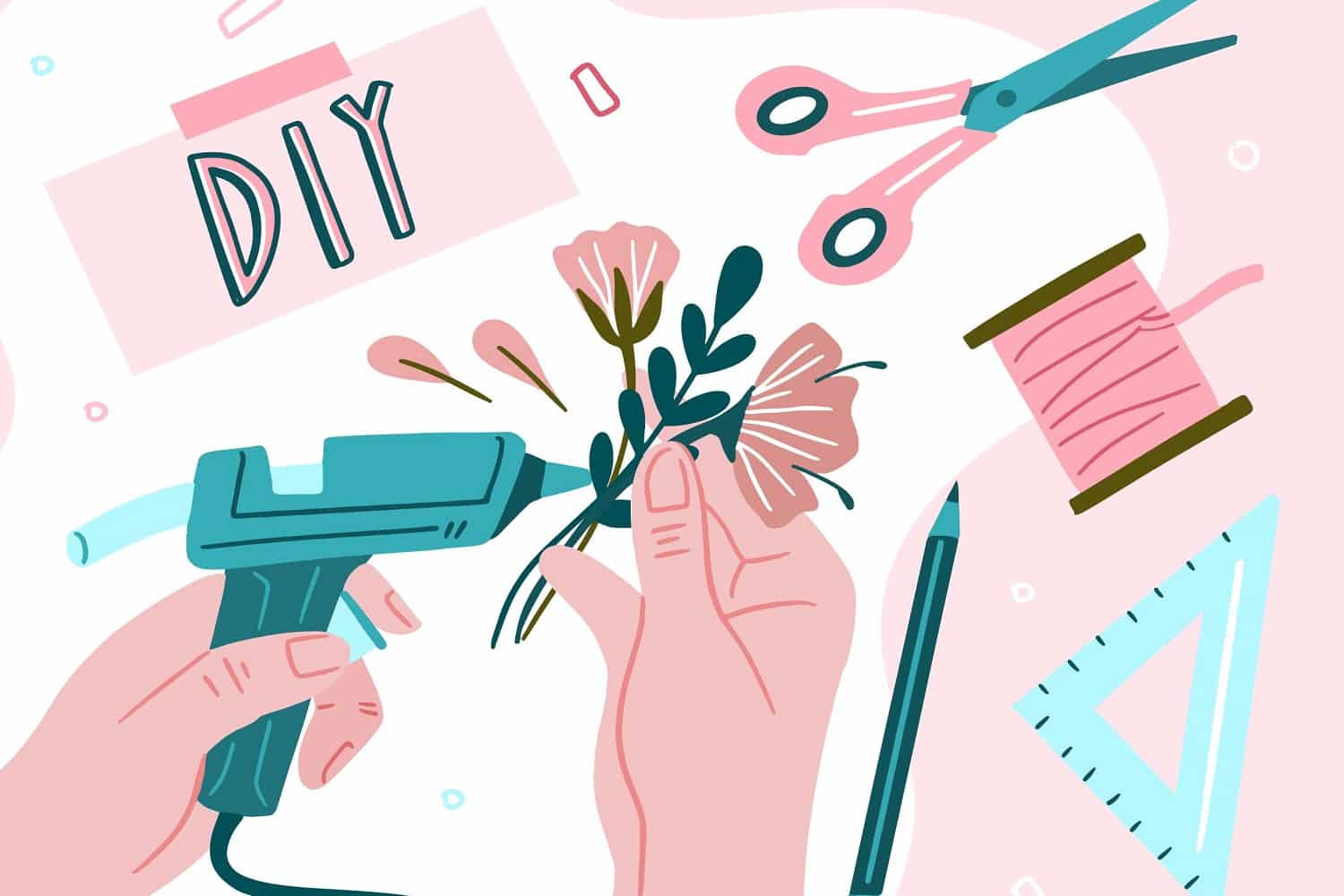 It's almost impossible not to have heard of Etsy if one is remotely involved in the world of art. The site is made available in nearly all countries, and connectivity is improving with an increase in international shipments.

When it comes to products, the site's varied stockpile aims to amaze. Aspiring artists can find all kinds of materials, including fabrics, patterns, quilt softwares, and embroidery samplers. It's highly unlikely for Etsy not to have a product an artist might want.
Of course, there's a slight risk since most are individual sellers, but the feedback is genuine. Furthermore, the easy navigation with drop-down options allow buyers to streamline by date, price, relevance, and keywords. It makes for smart filtering, and is an added benefit.
As perhaps the premier online retail site in the world, it should come as no surprise that Amazon has an impressive stock of crafting materials. The diverse products also have extremely competitive costing, which Amazon can bear, thanks to its magnitude. But, it does help up and coming artists, who can't always afford to pay top price for quality products.

Coming to the products, the site has everything DIY artists might desire, from cake decorations to craft tools and sewing materials to paper products.
Finally, the delivery system is also commendable. Although suppliers are usually in charge of individual shipping policies, there is a regional branch in most countries, so there are no difficulties for the conglomerate to best serve customers.
As one of the oldest retail sites, eBay is home to a wide variety of items. Art and craft supplies are no exceptions, though much like Etsy, there are only individual sellers here.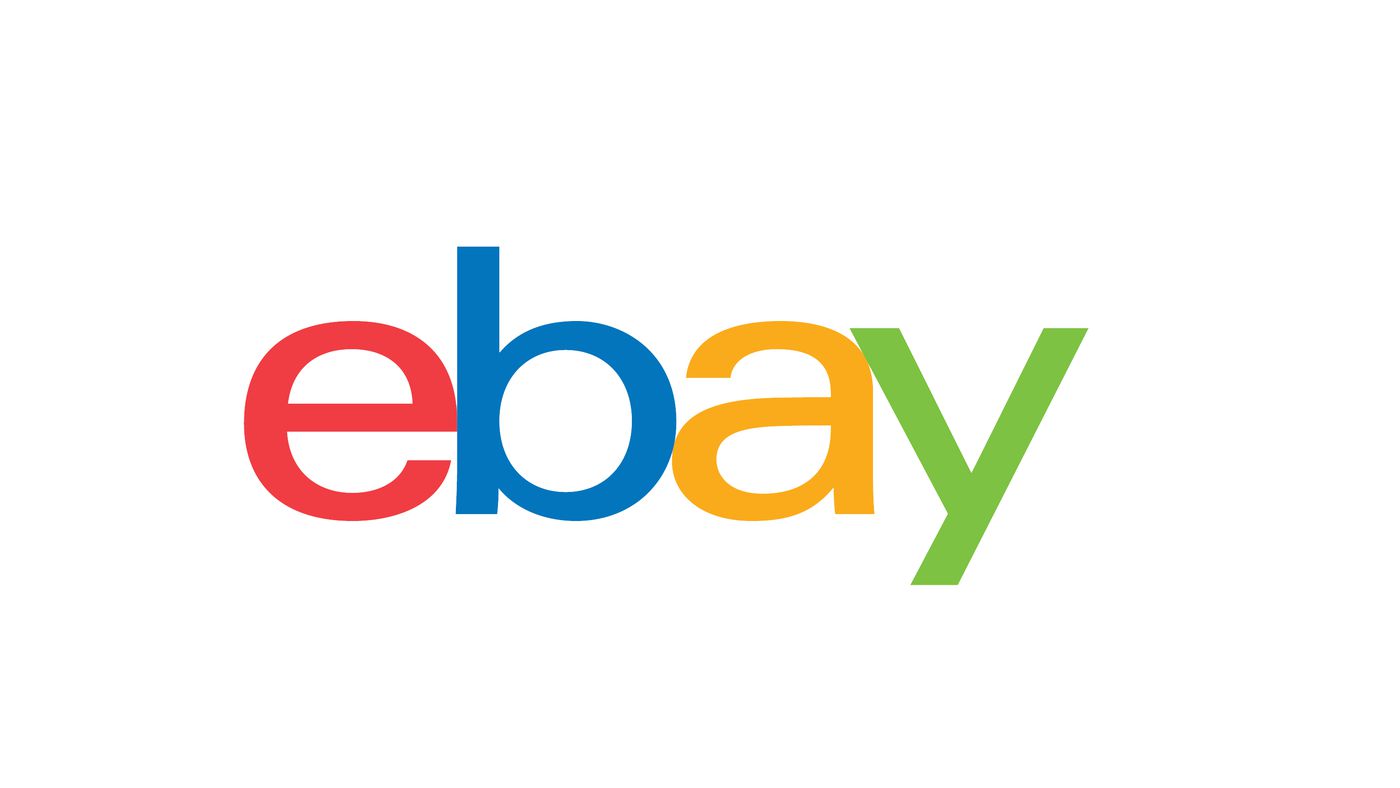 Artists have to check the feedback sections to filter out the good products from the bad, but it makes the purchase process more informed since the buyer becomes familiar with the item too.
All said and done, the chief draw of eBay is the price bargaining options the site provides. Of course, some sellers opt to let go of their goods at set prices. But, many have auctions, and artists might prefer such methods, to obtain them at a fraction of what the products might actually cost.
Nasco was started with a very different purpose but has now become a preferred destination for those seeking art supplies. The company started off with aids for teaching in vocational classes for agriculture. Now, although the site shines for its broad range of crafting and art materials, it hasn't forgotten its roots.
Therefore, the truly commendable feature is the 'extras' section on the craft supply site. It helps aspiring artists to seek advice or even inspiration for their projects. All one has to do is head to the vast roster of lesson plans and videos, which are fantastic, not to mention highly informative.
Factory Direct Craft has had a long journey from the flea markets to inculcating a global base of customers. The site is best known for handicraft materials, apart from a wide assortment of home decor items, wedding supplies, seasonal crafts, and materials for scrapbooks. Accordingly, the company extends support to crafters, artists, and other creative individuals.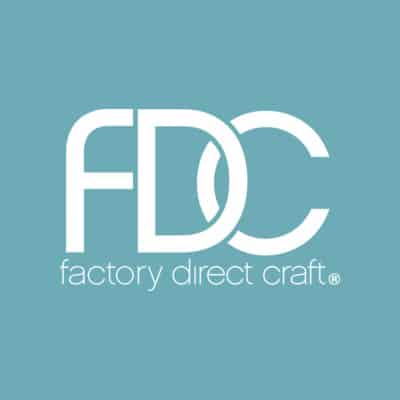 While their standard collection is designed to satiate all needs, some artists might prefer the sale section if they wish to obtain supplies at a bargain. Off seasons are particularly beneficial since artists are likely to find a host of products listed there, at a fraction of the original prices.
Finally, if DIY artists wish to seek some guidance or inspiration, the site's blog has several useful tips.
As the name suggests, the site was made as a solution for designers and craft professionals, who might run into troubles about the pricing while acquiring the necessary supplies. With the slogan "Create More, Spend Less," the site aims at minimizing the cost and hassle that goes into doing an art project.

Essentially, Create For Less is a virtual warehouse for art supplies that can be accessed by interested parties. Accordingly, artists no longer need to browse different stores for the supplies, since everything is hosted under one roof. The pricing is competitive, too, reflecting the company's policy.
Buying in bulk helps DIY artists acquire all the supplies they need, in one go. Moreover, the easy and safe shipping guarantees the delivery of the same.
Much like Create For Less, DollarDays is the go-to site for artists who want to get supplies at a bargain. The site enshrines the principle that they want to be a part of something bigger than themselves, and is focused on supplying wholesale goods at extremely affordable prices.

Notably, it does not deal just with crafts and arts, but DIY enthusiasts can access a wide range of products, including kits, beading, as well as paper products. On top of that, all items are at affordable rates.
But, if someone is looking for a better bargain, DollarDays has clearance and '49 cents or less' sections. Safe and secure international shipping is also an added perk.
With a simple and navigable interface, Stuff4Crafts is already a preferred choice for many. The site's motto that buyers are guaranteed to save money is reflected in its extremely competitive prices.
At the same time, a vast roster of crafting materials is available here, including candles, jewelry, scrapbooking, sewing, and painting materials, as well as general crafts.
Being one of the biggest online sites, Stuff4Crafts keeps attracting new artists each day while retaining the existing base of clients thanks to an attractive points program. It offers splendid rewards to the customers who keep returning to Stuff4Crafts. The site also offers free and safe shipping within the US.
S&S Worldwide prides itself on being a helpful company and has around 110 years of experience in catering to those who seek hands-on learning products, which are fun. While providing quality products with more savings options, S&S urges artists to embrace their creativity and the spirit of learning.
Not only does the site have a well-stocked roster of artistic products, but it also offers international supply and delivery options, improving accessibility drastically.
Understandably, aspiring artists might be cautious about their budget. But, if the price is a major factor, then one should check out the discount center on the site. It has an impressive collection of goods at heavily slashed prices, making it ideal for a bargain.
MisterArt has been around since the early days of online business. The site takes immense pride in having maintained the position of one of the largest global sources for online crafts and art materials at discounted prices.
Sculptors, painters, scrapbookers, photographers can all flock to one destination, assured of finding the tools, solutions, and materials they might need.
Since MisterArt is home to a team of creative individuals, the site aims at providing the best services, products, and prices in the market. In fact, MisterArt makes it a point to ensure they match the prices. If a buyer shops around and sees a more competitive costing, the site not only matches it but adds a gift certificate towards future purchases.
JOANN has operated for nearly 75 years, inspiring creativity. All this while, the business has expanded from a single store in Cleveland to burgeoning e-commerce business in the industry. Thankfully, the company's principles have remained unchanged and still focus on being a one-stop-shop for artists looking for guidance, supplies, or inspiration to live their dreams and passions.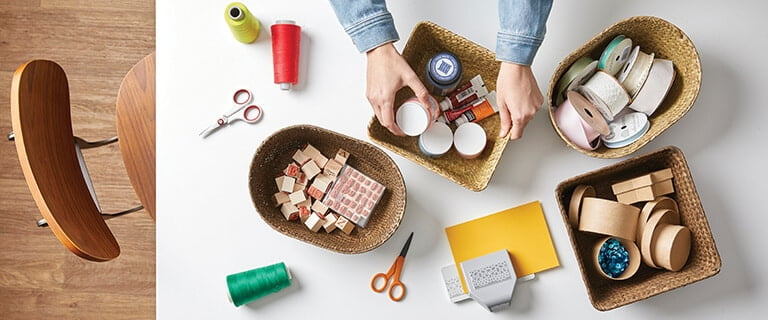 Inspiring the creative spirit in DIY enthusiasts, the online site has an assortment of artistic products. These include lace, threads, embellishments, patterns, needles, decor fabrics, and even paper crafting. The JOANN stores often conduct classes on crafts, which helps artists come up with ideas for projects.
Since 1911, Blick has been committed to service, quality, and excellence. The site aims to support artists through all stages of their careers. So, whether you are an amateur or professional, Blick has the right products to cater to needs.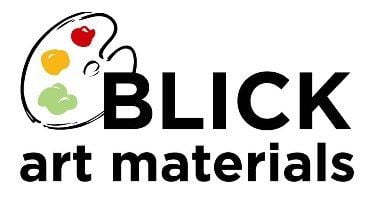 The leading art company is preferred by students and artists due to their assistance, tools, and products that help individuals grow creatively and reach their complete potential. As the site aims to make the shopping experience seamless and enjoyable, buyers are bound to come across quality art supplies that are priced in a competitive manner.
Thanks to the fact that the team working behind the scenes is familiar with the art world, it helps Blick cater to the community more effectively.
Although the business has been around since 1985, it was a brick and mortar store before expanding into e-commerce. It is a completely employee-based company that focuses on satisfying all requests from budding artists and crafters.
Artist and Craftsman Supply is branded as America's local store for art supplies and boasts of a wide range of products, including paintings, brushes, crafts, drawings, surfaces, among others. There are also special kits for students, not to mention how-to videos and blogs aimed at inspiring artistic creativity.
Those who wish to save some money on purchases can try to be part of the regular contests and giveaways hosted on the site, which makes products available at a bargain.
While Michaels might be new to the online market, the art store has been around for a long time. Not only did it focus on aggressive national expansion at one point, but it also backed it up with stellar products and top-notch infrastructure. Michaels brings the same ethic to its online store.
With a wide range of craft and art products, the site aims at encouraging creative individuals to reach the peaks of imagination, using their skills. One can find framings, wall and floral decor, and even seasonal merchandise here.
Due to its already strengthened base of operations, including carefully replenished inventories, Michaels is never out of the products an artist might need. The site also ensures safe delivery.
Oriental Trading has the simple goal of making the world a fun place. It offers over 40,000 unique products, many of which are perfect for artists and crafters looking to actualize their creative process.
It is an ideal shopping destination for budding individuals who cannot afford to spend too much on supplies. Oriental Trading has a fantastic option, labeled the 110% lowest price guarantee. If a buyer shops around and sees a site with a lower price for a product or shipping, not only does Oriental Trading match it, but slashes the rate by 10%.
All the while, Oriental Trading never compromises on the quality of the product or the efficiency of the delivery, which makes it a preferred choice among many.
OOLY makes arts and crafts fun. The site aims at providing products that bring happiness to artists of all ages – those who are young and those young at heart. OOLY's products are colorful, inspiring, and fresh. They provide creators with several options to make the spaces around them livelier with the artwork.
With school supplies, art and craft products, DIY supplies, and writing items, OOLY attempts to make the world a more colorful place. Competitive pricing and secure delivery options also make this option a favorite among several budding artists.
Apart from bringing joy to artists through their products, OOLY caters to everyone's artistic sensibilities via locally organized projects.
Discount School Supply was founded with a simple aim. The goal is to provide quality products at affordable prices while ensuring that the service is impeccable. Now that it has transitioned from a store to an online site, the core principles remain unchanged.
It is aimed at parents, teachers, and students, who can start their school year with these products. However, many of the arts and crafts supplies come in handy to those with an artistic mindset.
The shipping policy is a special draw for those ordering numerous art supplies. Discount School Supply has one invoice rule, where they bill customers for the products only after every item selected is shipped. Needless to say, shipping is safe and quick too.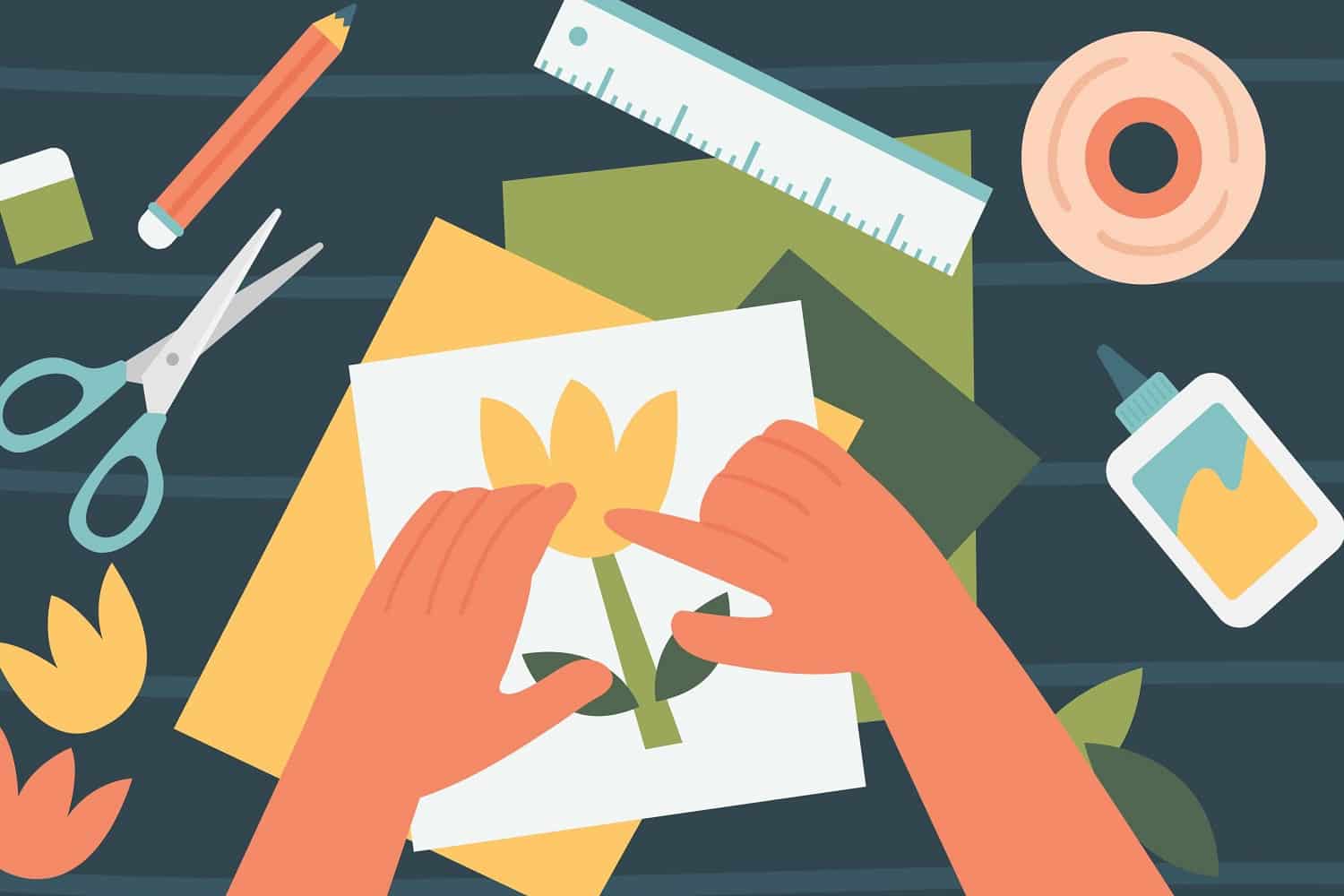 Verdict
There are numerous options online from where one can buy art supplies. Most of these sites have competitive pricing, which makes it cheaper than going to a physical store. Moreover, with guaranteed deliveries, one can save themselves the trouble of lugging art materials.
We have provided a comprehensive guide which should come in handy no matter the artists' expertise. Those who need professional products can always head to sites like Blick, while casual artists should get all their supplies at places like OOLY.
Bulk buyers will find Create for Less to be ideal, while sites like Etsy and Amazon are already immensely popular.
Using this list of top online craft stores for DIY projects, one should be able to find all the supplies that might be needed.
But, that said, we would love to hear about your experience of shopping for art supplies online. So, do reach out to us!
Related Articles
17 Best Furniture Stores in Houston Today
15 Best Furniture Stores In Chicago Today
17 Best Gifts for DIY Enthusiasts  
29 Best Gifts for Interior Designers and Creatives Everywhere 
41 Best Gifts For Graphic Designers
45 of the Best Gifts for Architects
The Best Online Sources for Framing Art
21 Best Online Antique Stores to Consider