Designing with re-purposed item is different, re-purposed and up-cycled items bring in a swift refresh in items with experience, items enriched by time.
Repurpose old picture at frames at home if you are just starting and learn how a really simple window can become a picture frame, how an old vintage picture frame can become a bulletin board or how beautifully it can hold your bathroom mirror at home.
No old picture frame ought to hit the landfill, if you have no use for it, ask around, a DIY enthusiast will gladly use it, their versatility amazes, cast a glance below.
Ways to Repurpose Old Picture Frames 
1. old frame becomes bathroom mirror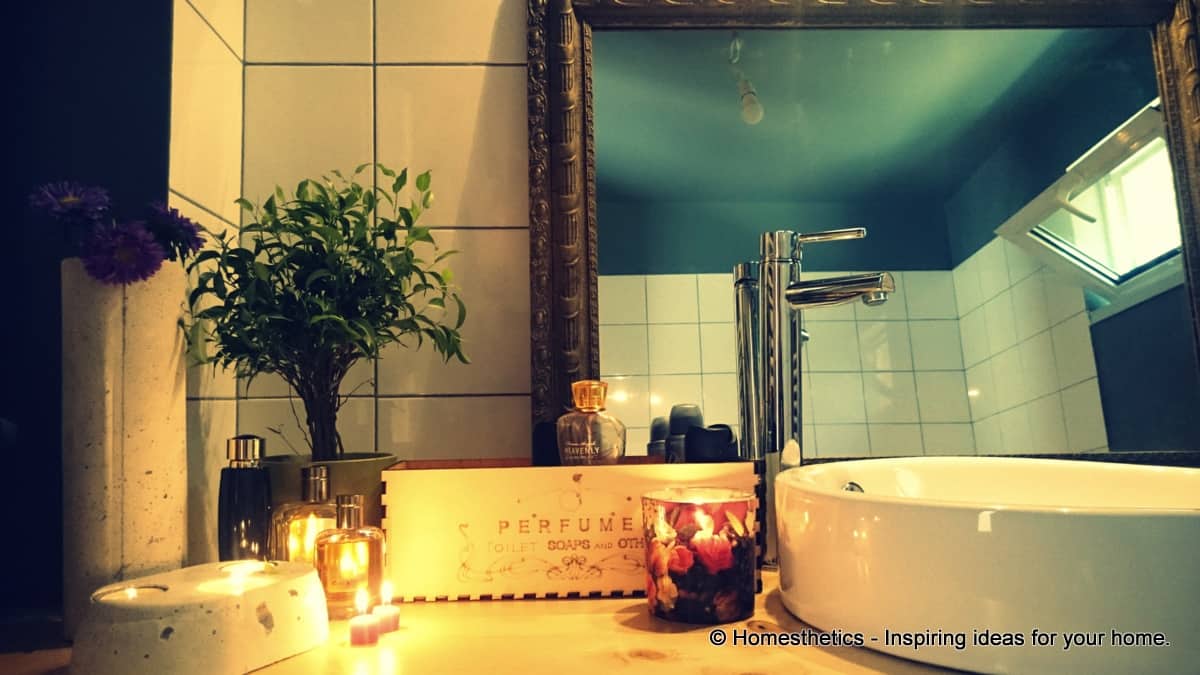 The simplest way to obtain an exquisite bathroom window is to salvage a beautiful old picture frame and simply contain a mirror, it will greatly change your space.
via Homesthetics
2. transform a mirror into an old picture frames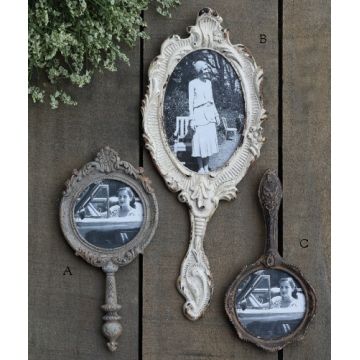 Simple, chic and interesting way to display worthy memories.
3. chicken wire in an old picture frame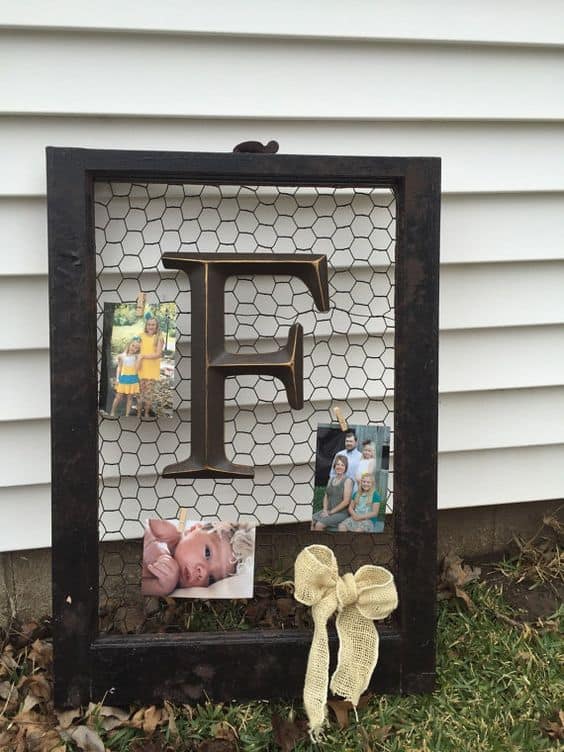 It can be used as an organizer or as a simple decoration, it ought to elegantly and seamlessly display anything beautifully, subdued to its setting.
Source Unknown
4. use old picture frames to create shelves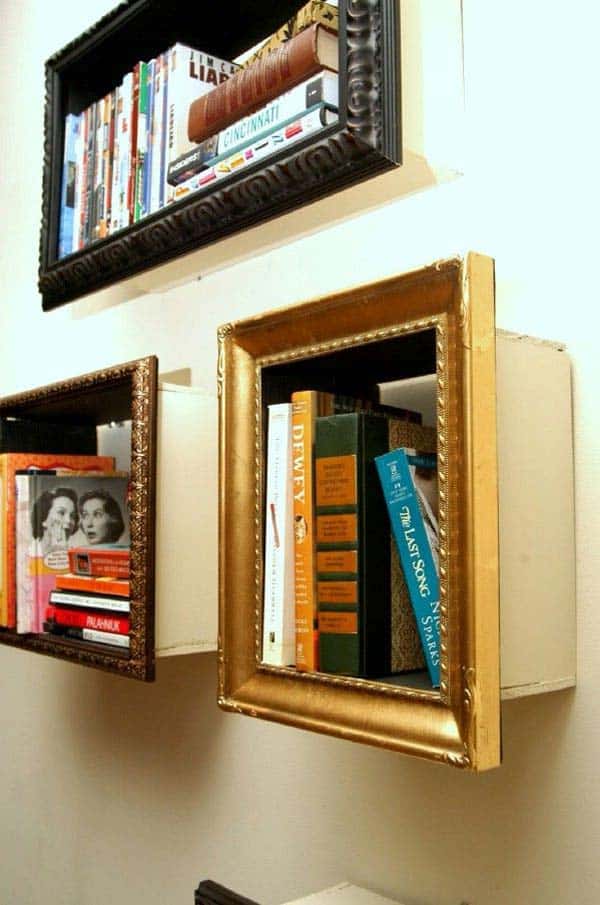 Diversity and versatility can help the graphic playfulness.
via changeofsceneries.blogspot.com
5. embellish a mirror frame with beads and fabric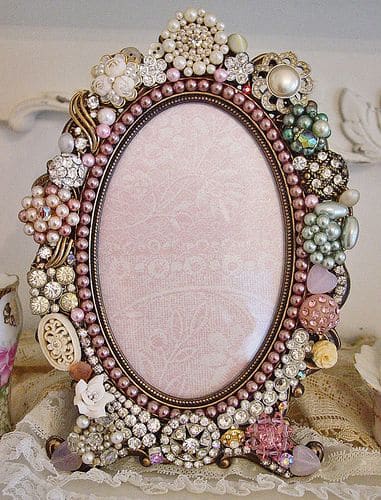 You have unlimited possibilities, the  opportunities are extraordinary, the old picture frame can showcase a priceless memory, a thing you love from you art collection or simply a meaningful piece of fabric.
via flickr.com
6. transform an old picture frame into a serving tray

Insanely simple craft with extraordinary customization options, with an old picture frame you can sculpt the perfect tray for any design.
via Pinterest.com
7. old pictures into old frames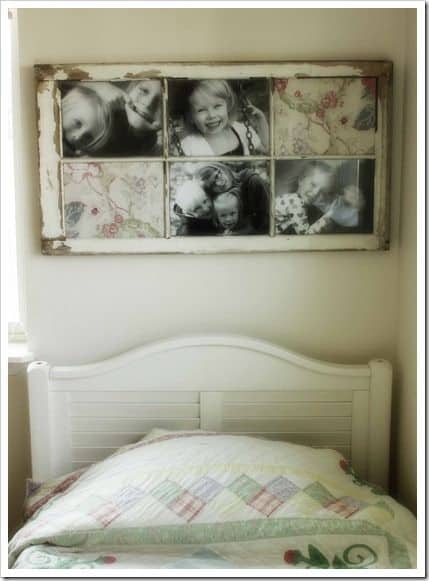 You now have an old picture frame of extraordinary value, the shabby chic allure and the timeless design is definitely worth pursuing.
via creativejuicesdecor.blogspot.com
8. transform old picture frame in exquisite organizers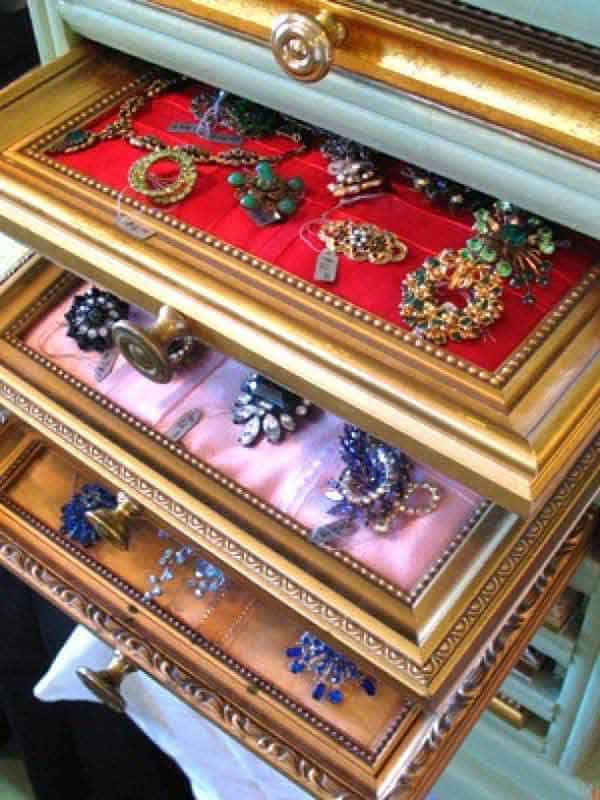 A cabinet can have its trays replaced with exquisite old picture frames, the result could proudly display jewelry.
Source: welke.nl
9. old picture frames can emphasize your lighting fixture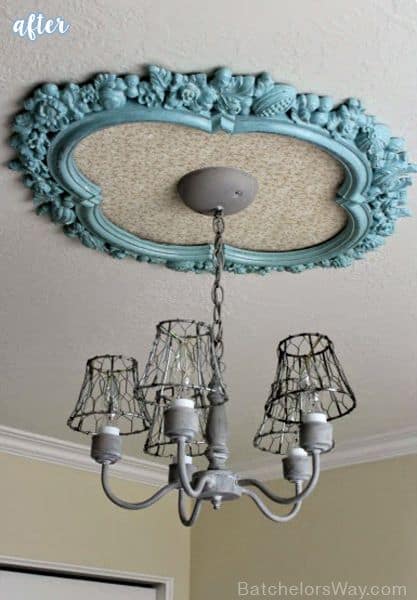 Simple, colorful and powerful statement to integrate in your home with a swift craft.
via betterafter.net
10. sculpt an extraordinary side table from picture frame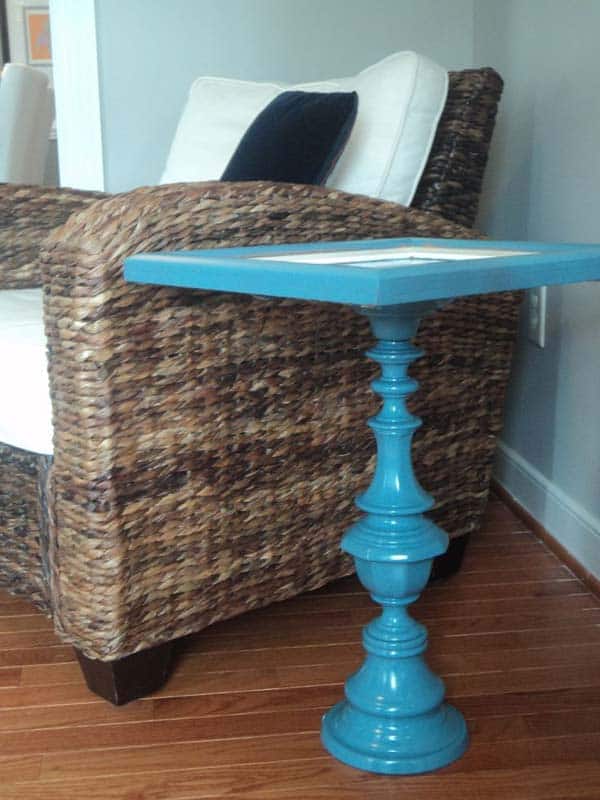 It might look like a long-shot yet the frame can really shape something extraordinary, use a sculptural leg, a contrasting color, you`ll definitely succeed.
Tutorial @ richmondthrifter.blogspot.com
11. shape a different shelf with an old window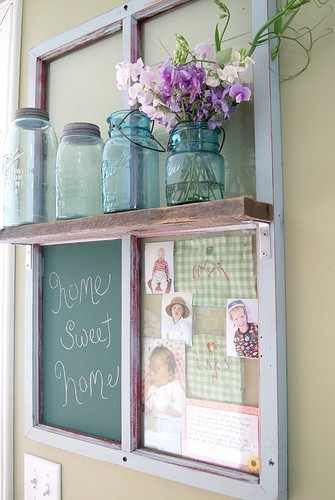 One old window re-purposed can become a shelf. It can contain a chalkboard area, a display, a showcase of memory.
Source Unknown
12. use a picture frame as an organizer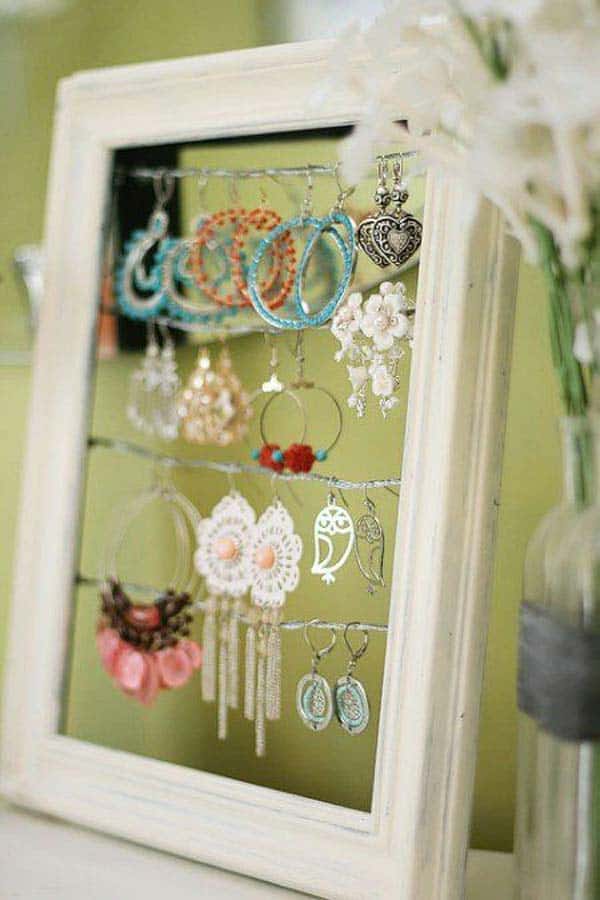 String on the back and the color of choice and you are good to go, a craft to realize within minutes.
Tutorial @ kevinandamanda.com
13. sumptuous jewelry organizer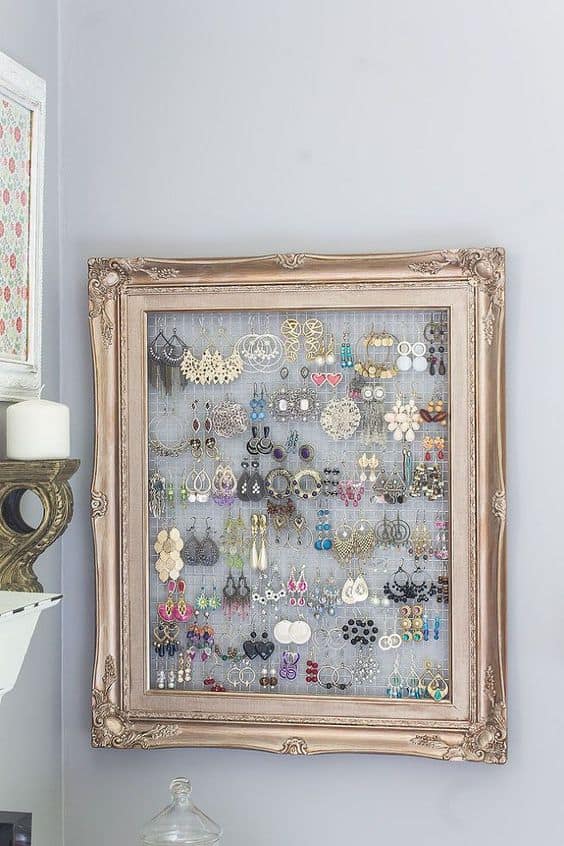 A wire mesh on the back of a really graphic old picture frame can hold earnings beautifully organized; the display can be doubled by fabric or remain transparent. The organizer becomes wall art through the items displayed.
Source Unknown
14. enhance your interior design theme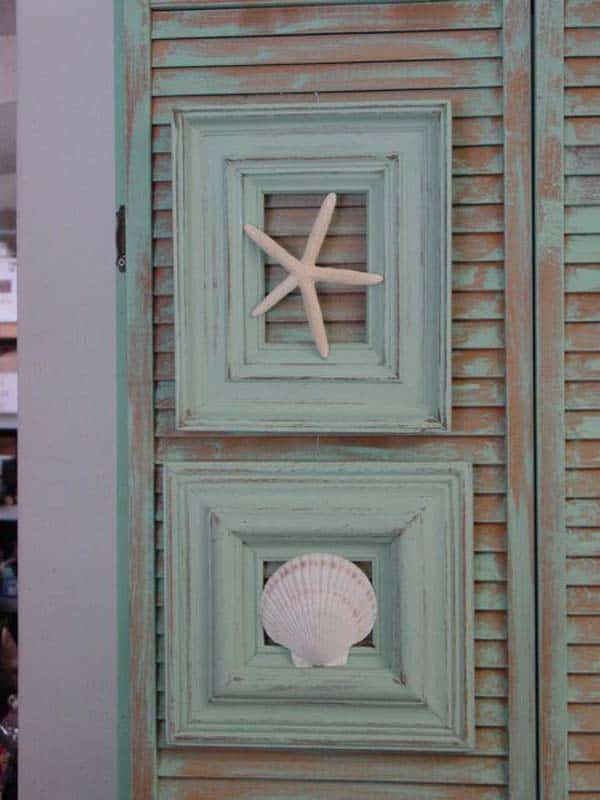 Elegant and swift as a craft the composition above can sustain the sea-inspired airy ambiance that you`ve always looked for, embrace it.
15. burlap and dollies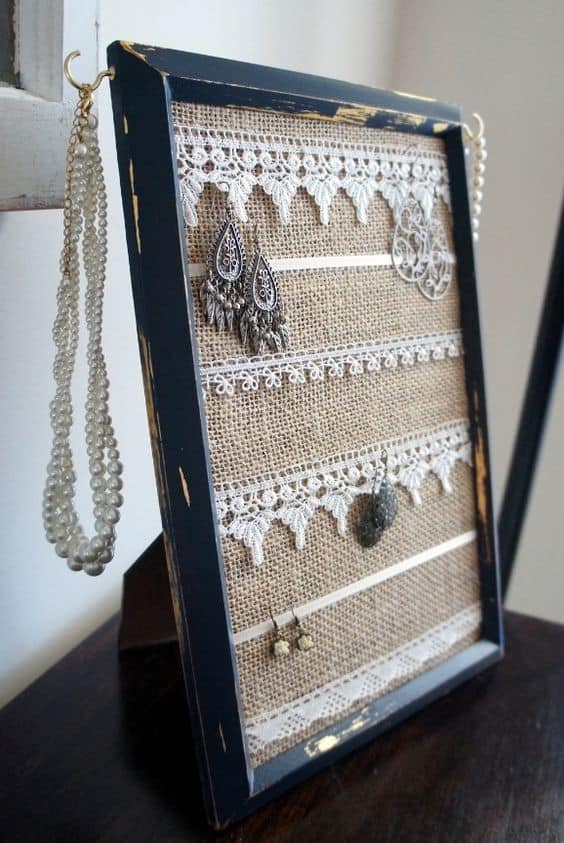 The same old picture frame jewelry organizer can be envisioned to match a rustic, cozy theme and the use of burlap and dollies could certainly help.
Source Unknown
16. frame greenery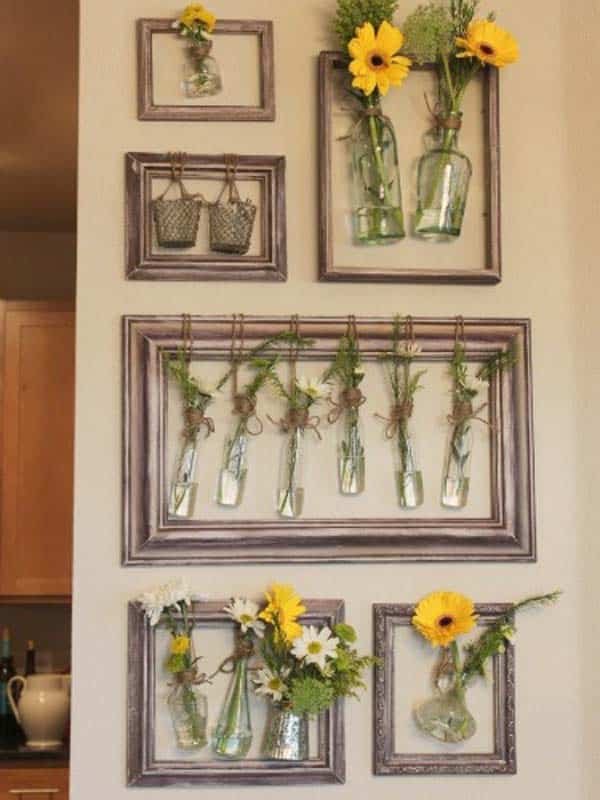 To showcase greenery in your home is extraordinary yet to frame it in wall in transparent containers is an entirely different thing, naturalness and organicity are cherished, they beautifully sculpt space.
Tutorial @ whitsamusebouche.com
17. old picture frame wreath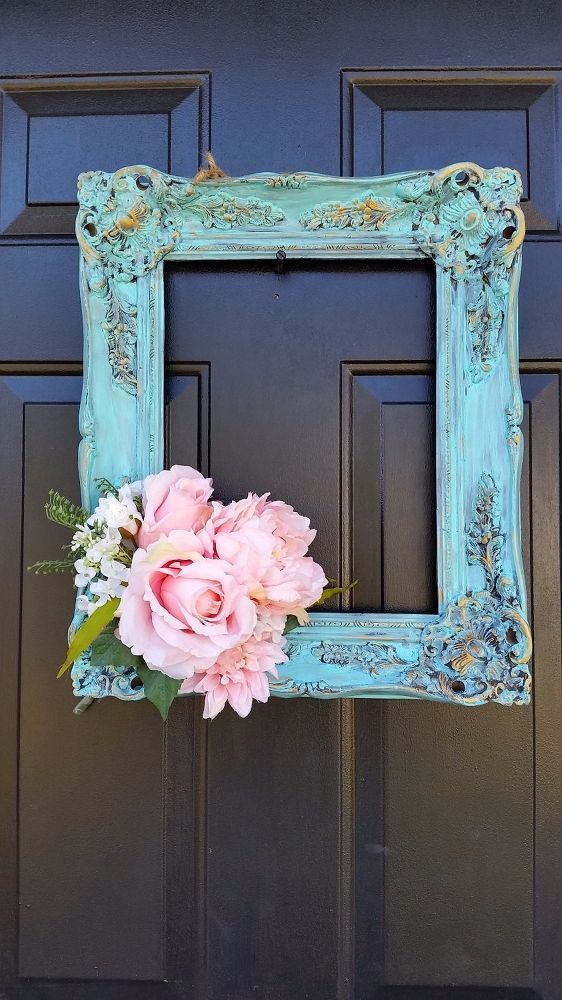 Not a wreath per say but a beautiful welcoming display to carry your flowers. Simple and effective the old picture frame can be embellished with flowers, guarding your door till you find it a better use or a holiday wreath comes on.
Source Unknown
18. picture frame key holder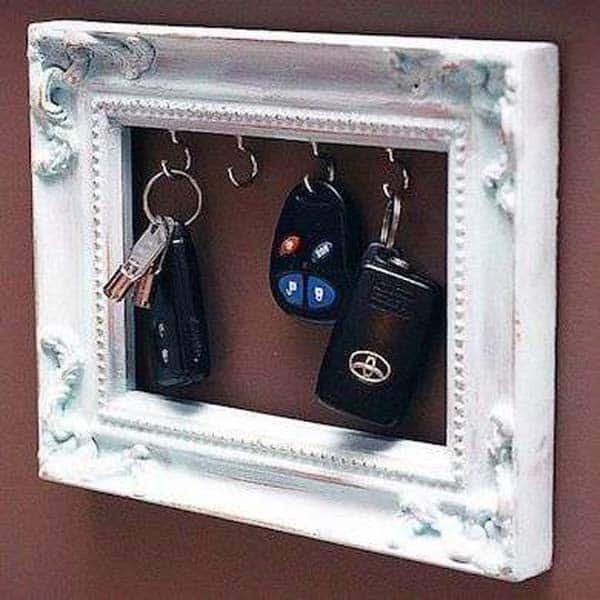 Let a small picture frame welcome you with the right support. It will gladly keep your keys where they belong: at your grasp.
via bobvila.com
19. create a coffee table tray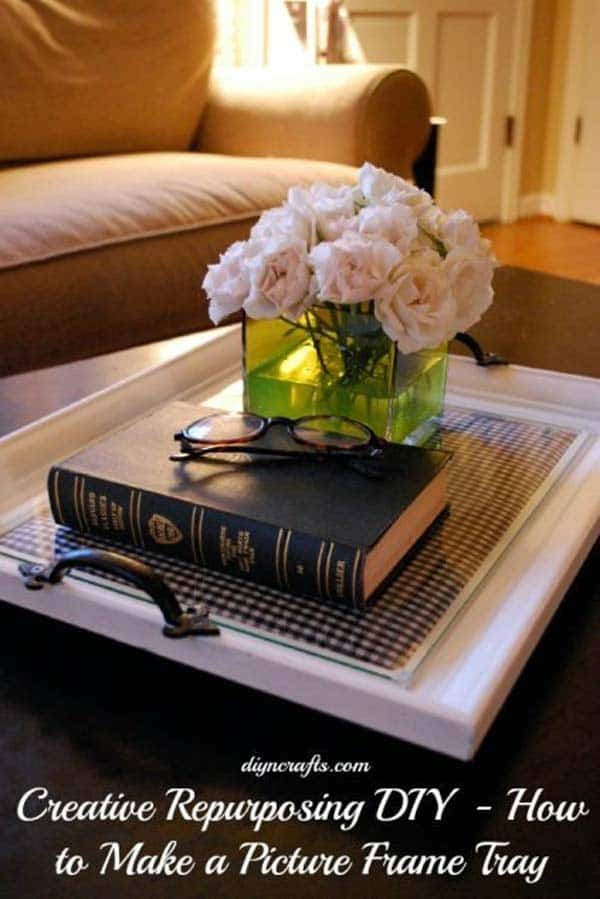 To make a picture frame surely ain`t hard yet the craft is extraordinarily rewardful, it can subtly change the experience of festive entertaining.
via diyncrafts.com
20. create a picture frame xmas decoration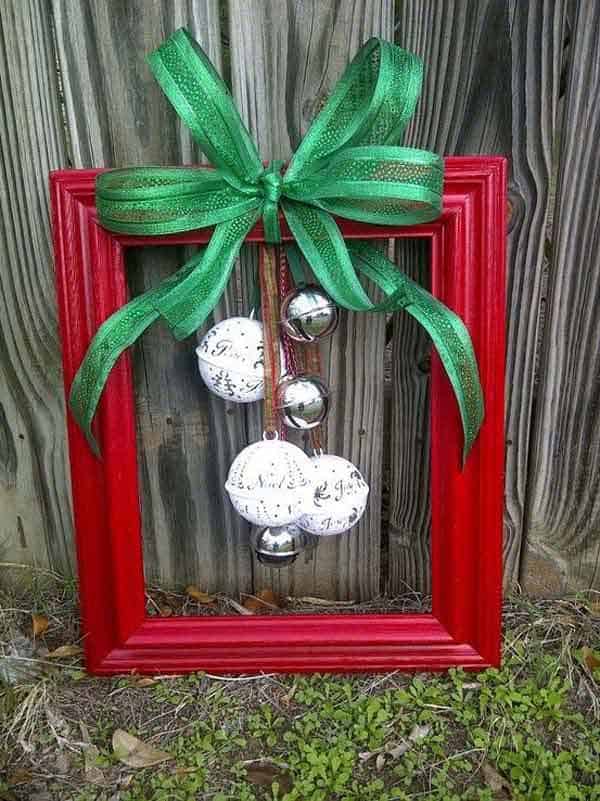 A rapid craft to emphasize your holiday celebration.
21. pocket picture frame organizer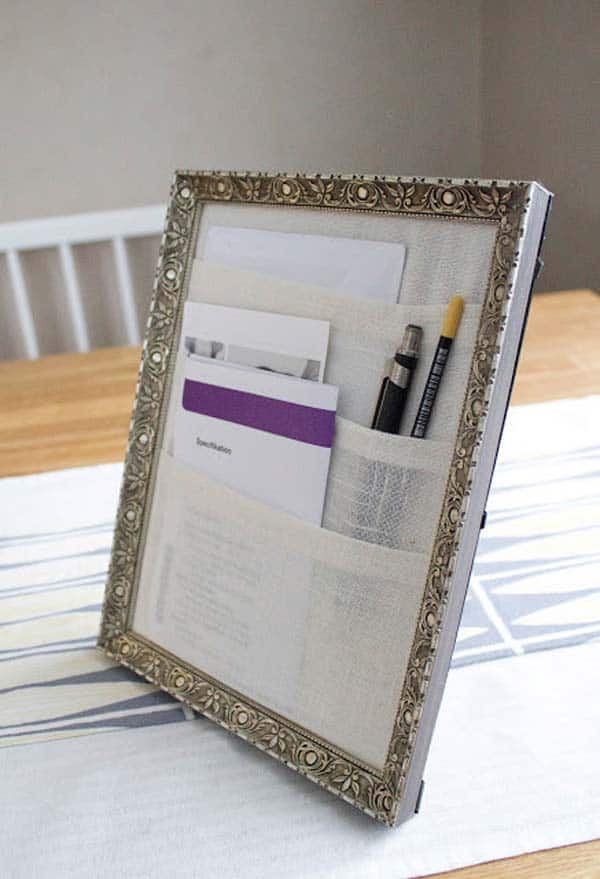 A pocket organizer is insanely practical in the office, it can hold pending documents or correspondence to be handed out, simply epic.
Tutorial @ wishfultinker.blogspot.com
22. create a graphic installation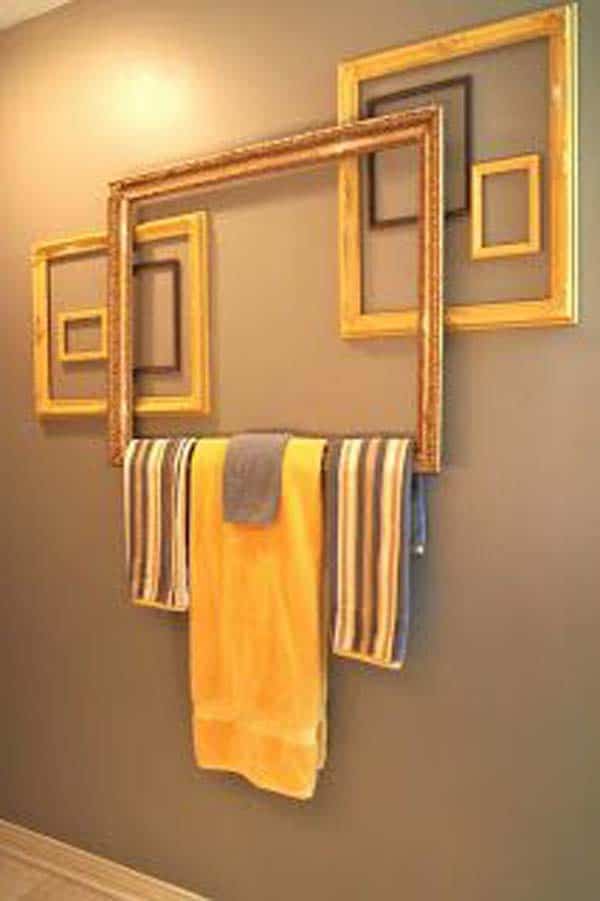 Picture frames can be arranged in a certain manner in the attempt to create wall art; a creative setup can also become easily functional as AN organizer, coat or towel hanger.
23. affordable DIY chalkboard table framed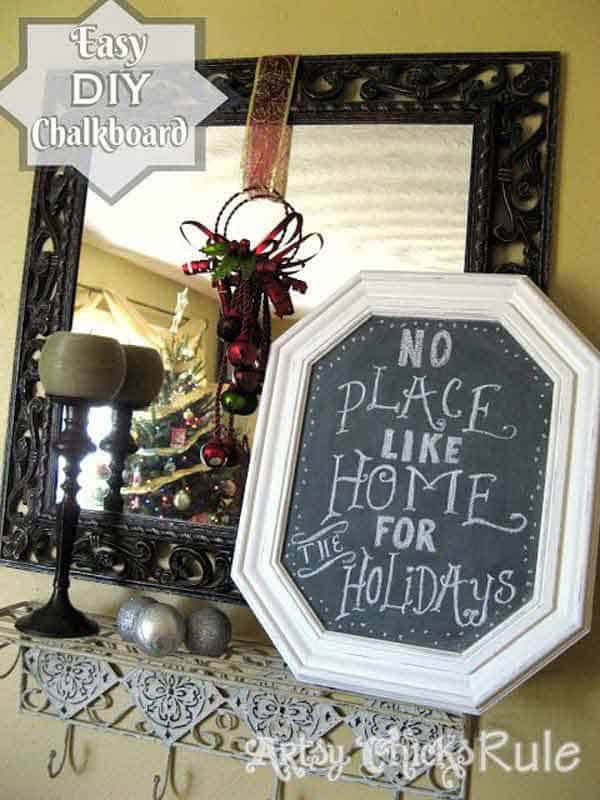 Create a chalkboard frame by simply repurposing an old frame and painting an MDF board that serves as the picture with chalkboard paint.
Tutorial @ artsychicksrule.com
24. shape elegant picture frame shelves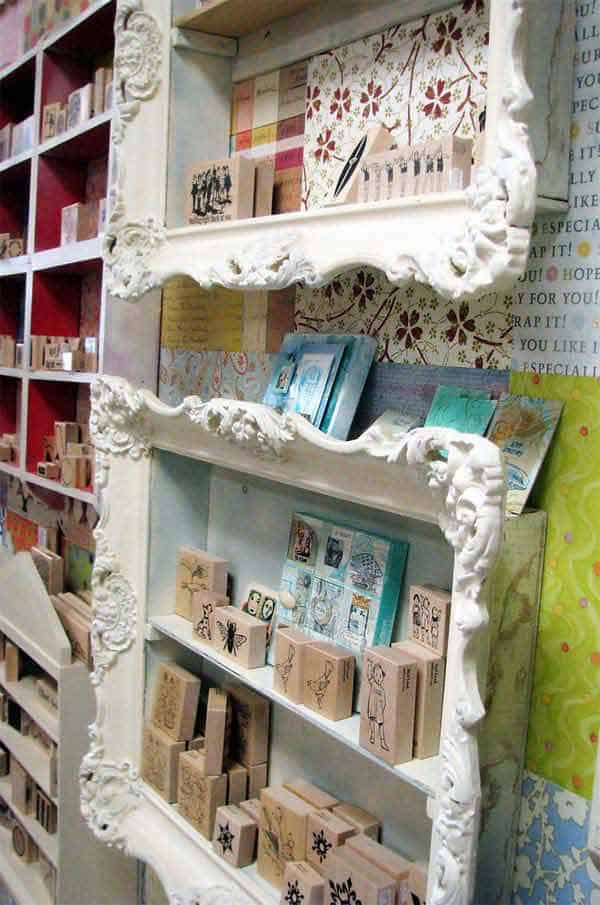 A beautiful way to showcase your artwork, a simple way to obtain it, DIY picture frame shelves that look simply breathtaking.
via kindawonderful.typepad.com
25. organize with frames chicken wire and clothespins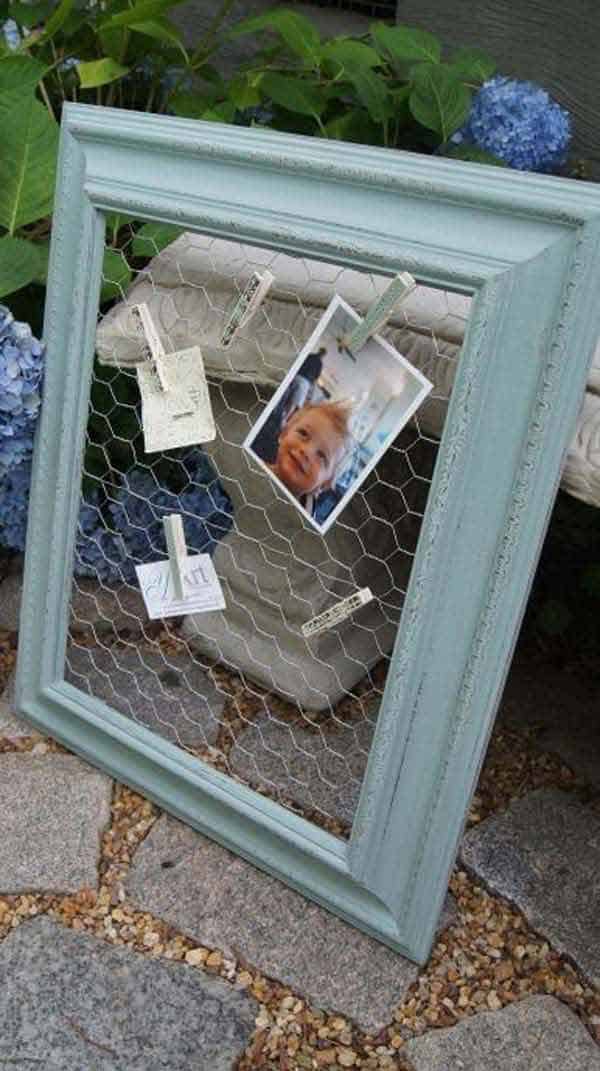 Tutorial @ confessionsofaserialdiyer.com
26. organize your necklaces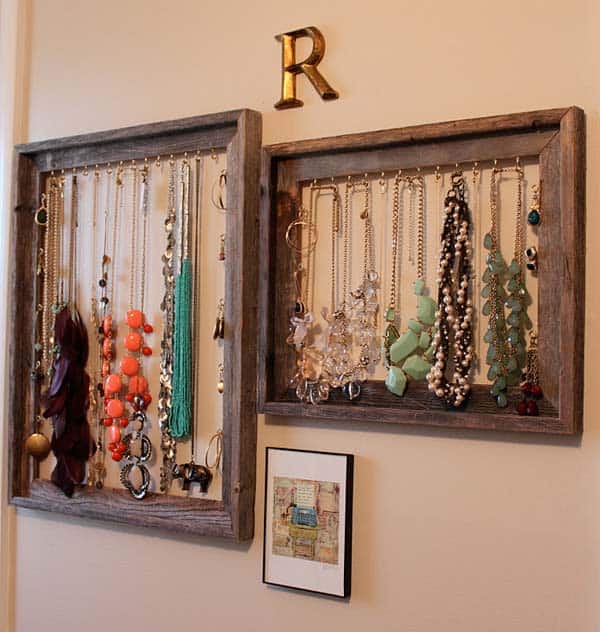 Tutorial @ tenthavenuesouth.blogspot.com
27. simple elegant spa shelf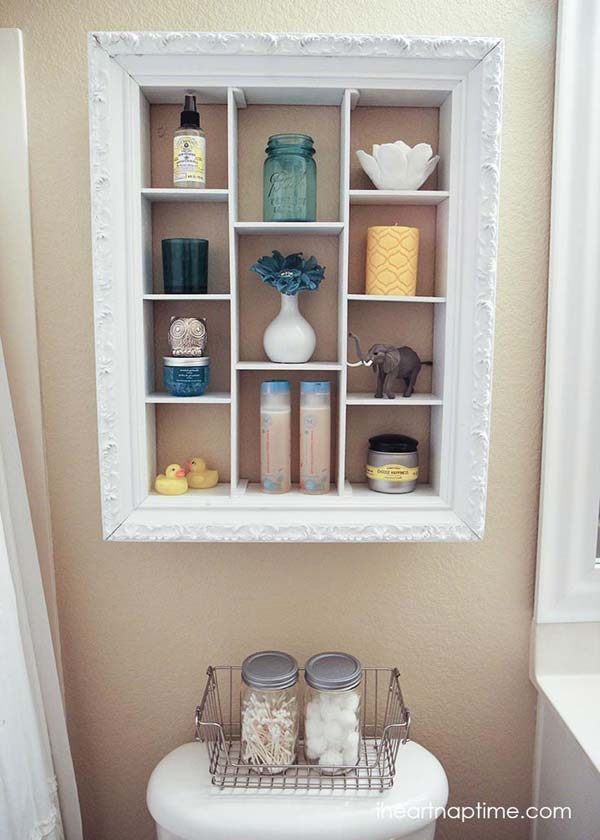 An old vintage frame has been used to create beautifully framed shelves in white.
Tutorial @ iheartnaptime.net
28. create the right setting for your memories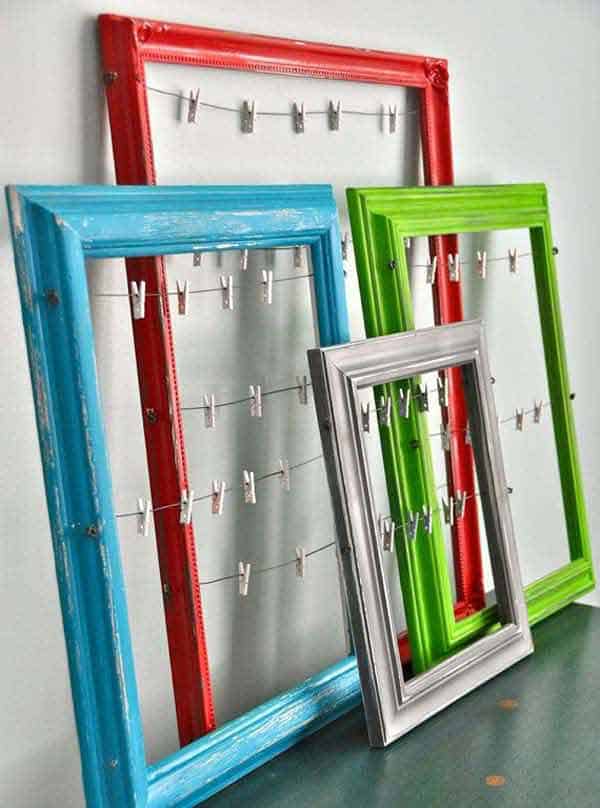 Old frames can become ways to display your favorite photography.
via etsy.com
29. organize your collection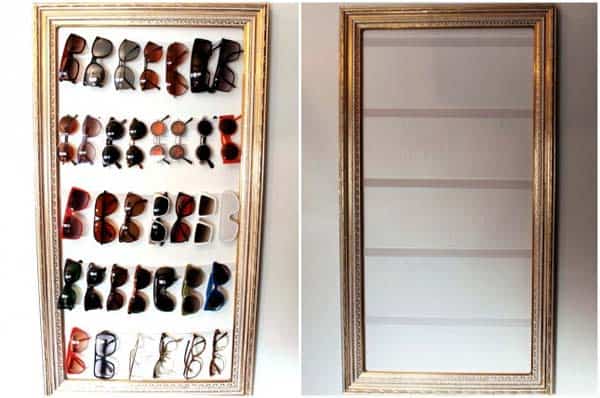 Old picture frame transformed into a organizer for sun glasses.
Tutorial @ pullteeth.net
30.keep items that you cherish in the right shape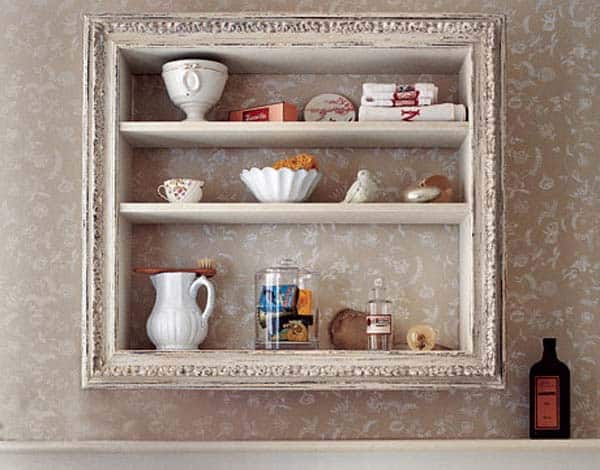 31. nestle succulents in a beautiful frame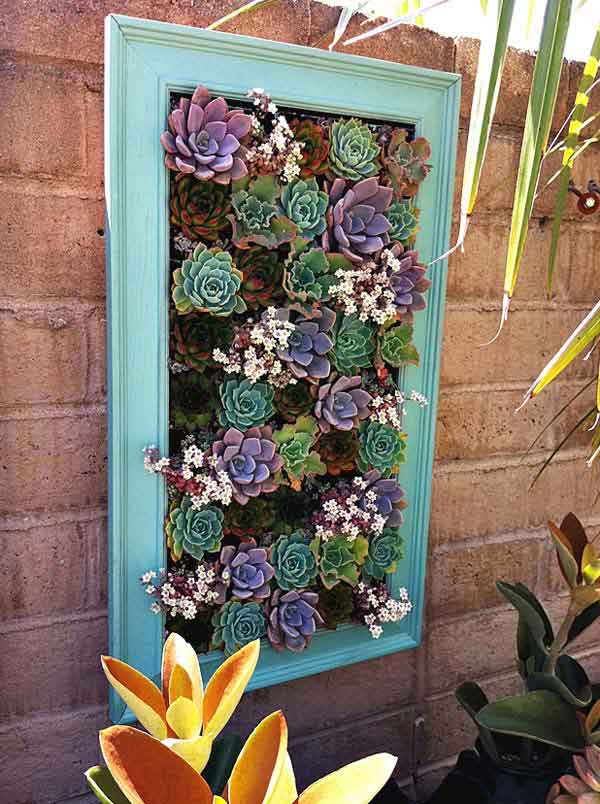 32. create item wall art at home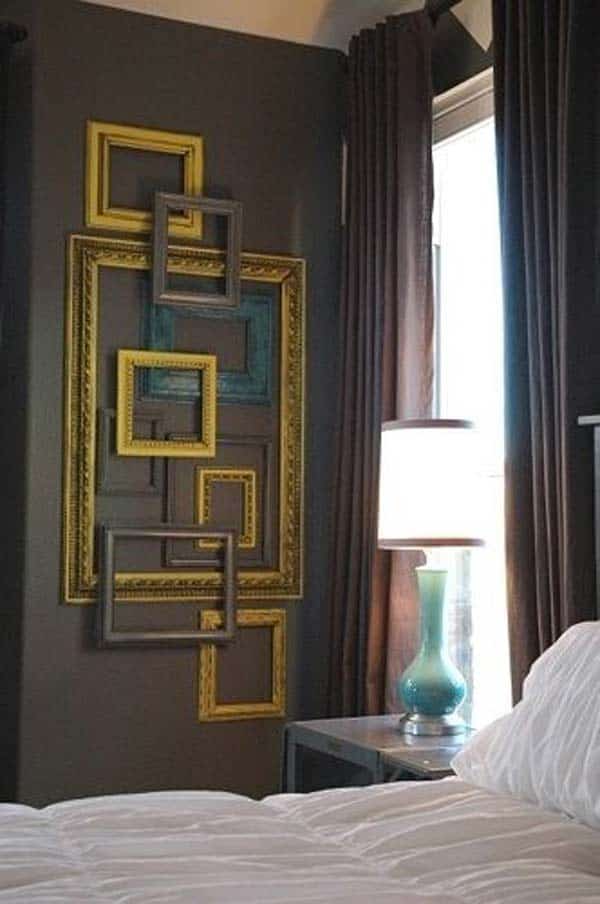 via makelyhome.com
33. use string art to emphasize your picture display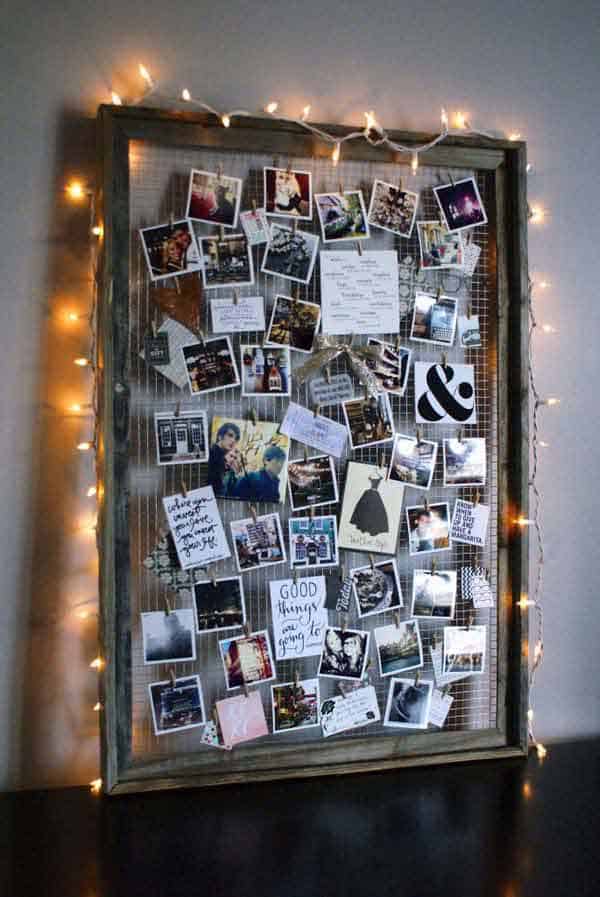 A different light on timeless memories.
34. a rustic setting for memories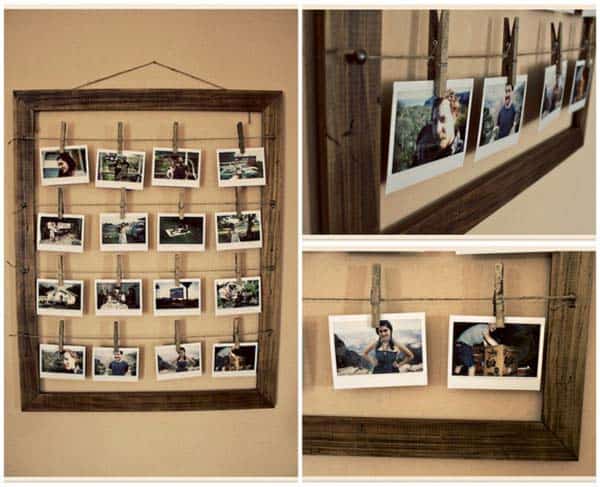 via taliachristine.blogspot.com
35. store you correspondence in style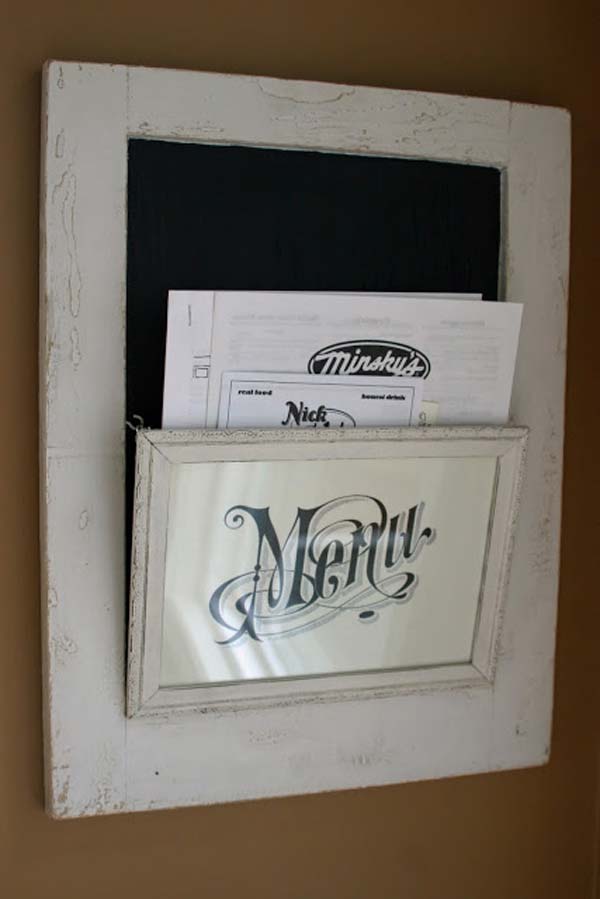 A really splendid menu holder for your restaurant can be obtained with two picture frames, use it to your advantage.
Tutorial @ mamiejanes.blogspot.com
36. DIY tufted picture frame headboard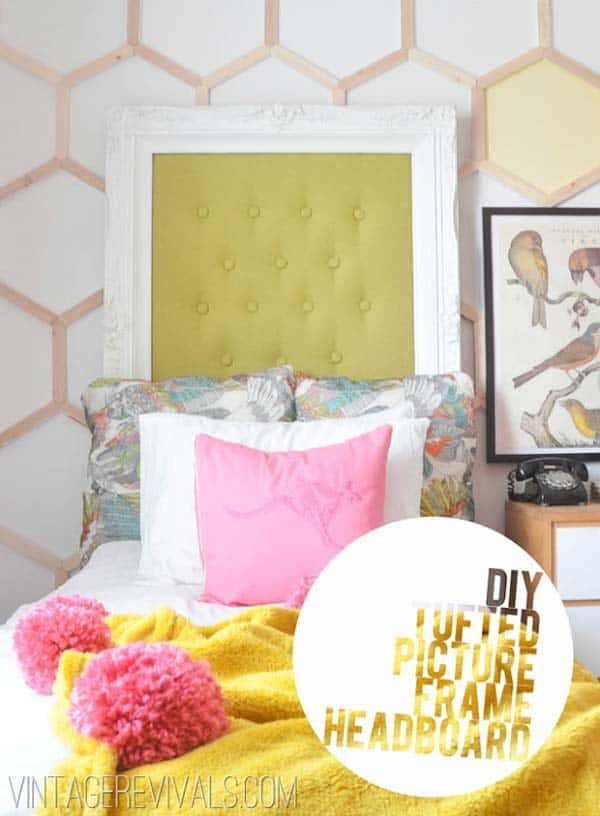 The exemplary design is colorful and joyful without being aggressive, splendid atmosphere.
Tutorial @ vintagerevivals.com
37. play chess in the vertical plane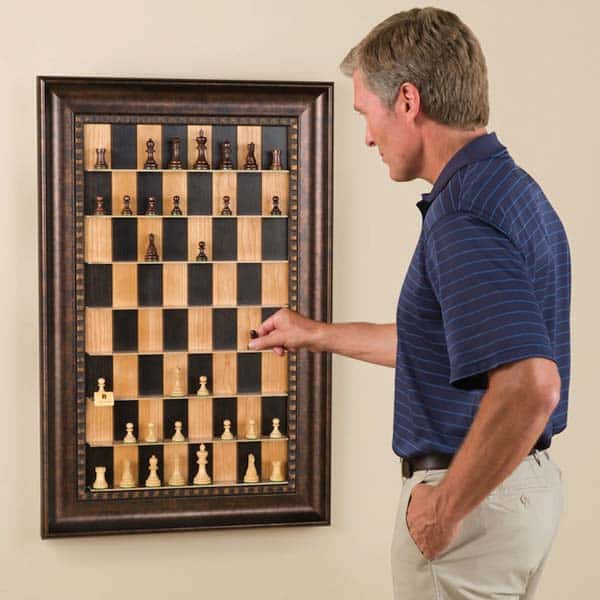 A really interesting and memorable piece of wall art for your living room, it can make a really great DIY gift design for chess enthusiasts.
38. change your ceiling with a picture frame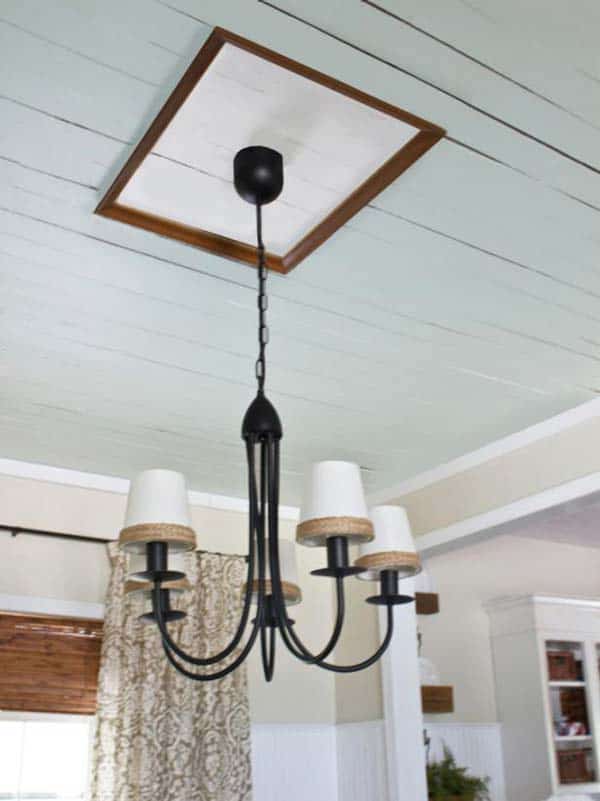 It can redefine your décor changing the focal point towards the lighting fixture of choice.
Tutorial @ hgtv.com
39. epic old picture frame organizer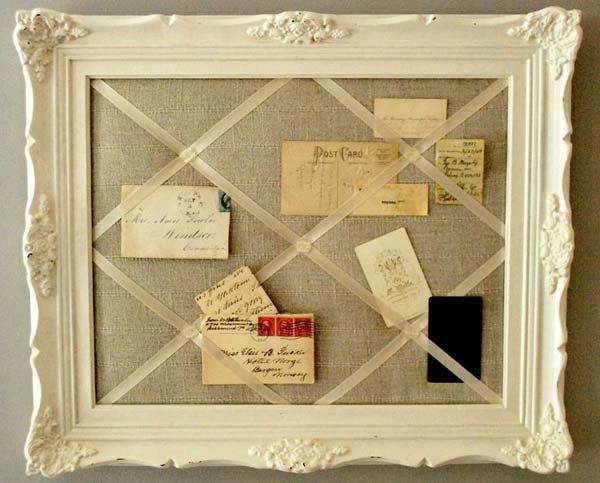 via thegrowersdaughter.blogspot.com
40. Feminine hair clips organized in a picture frame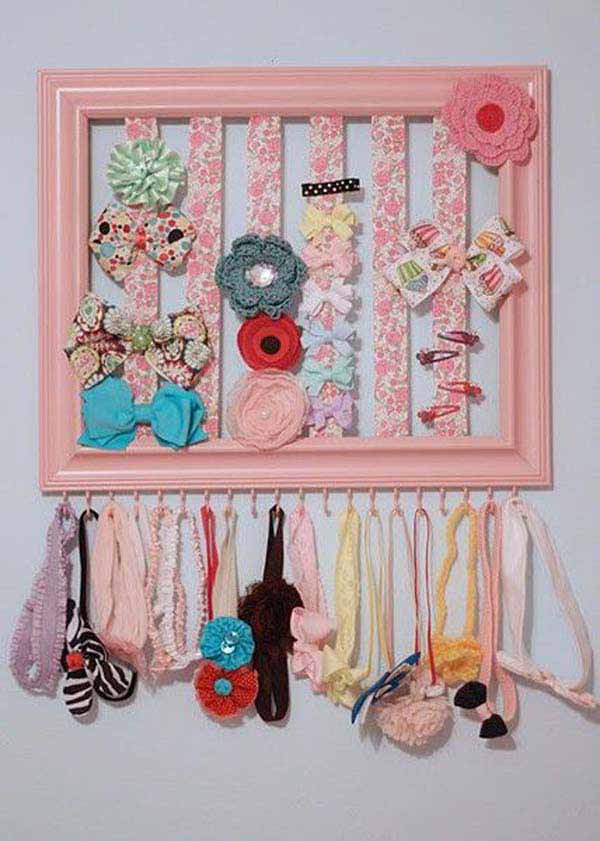 41. black and white hair clip organizer in an elegant frame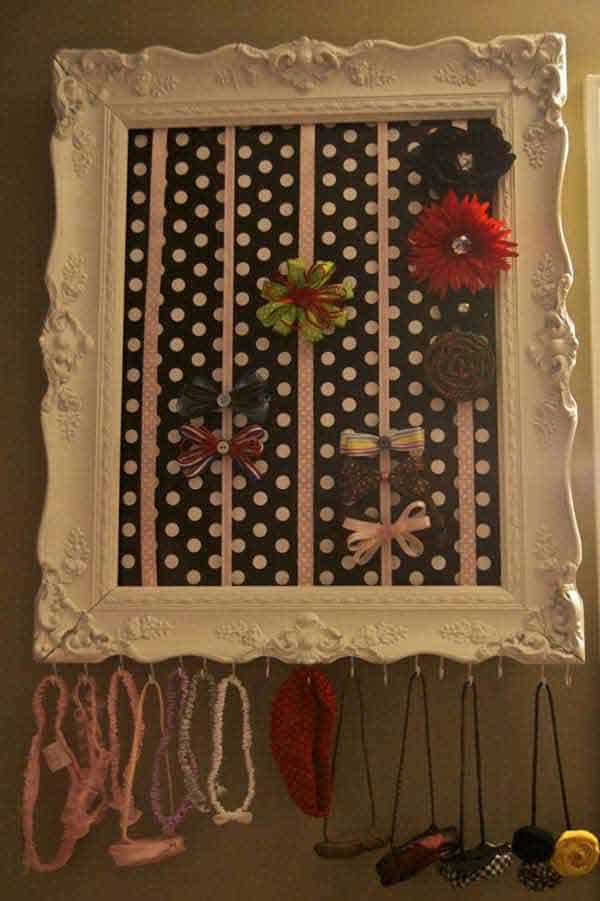 Tutorial @ bradylou.com
42. burlap and picture frames with a love message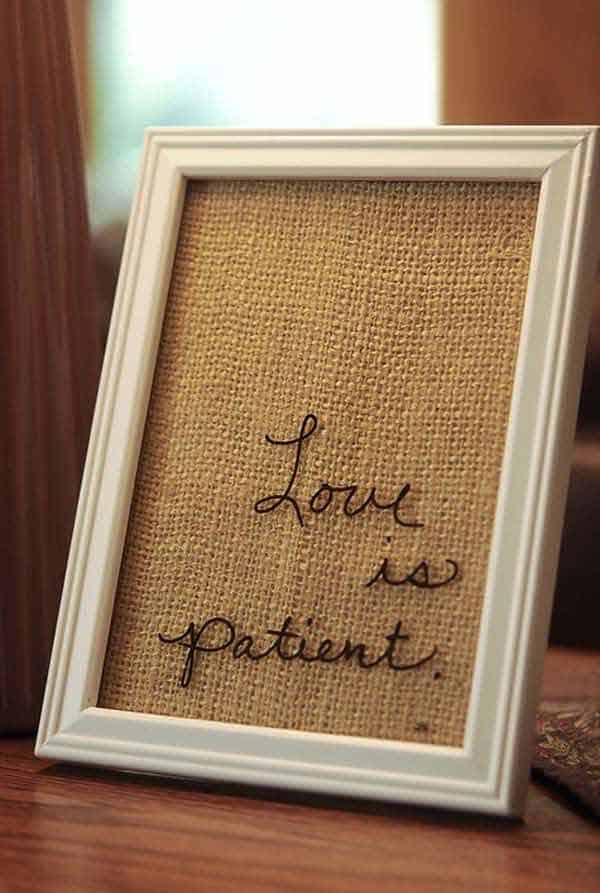 43. elegance with twigs and teal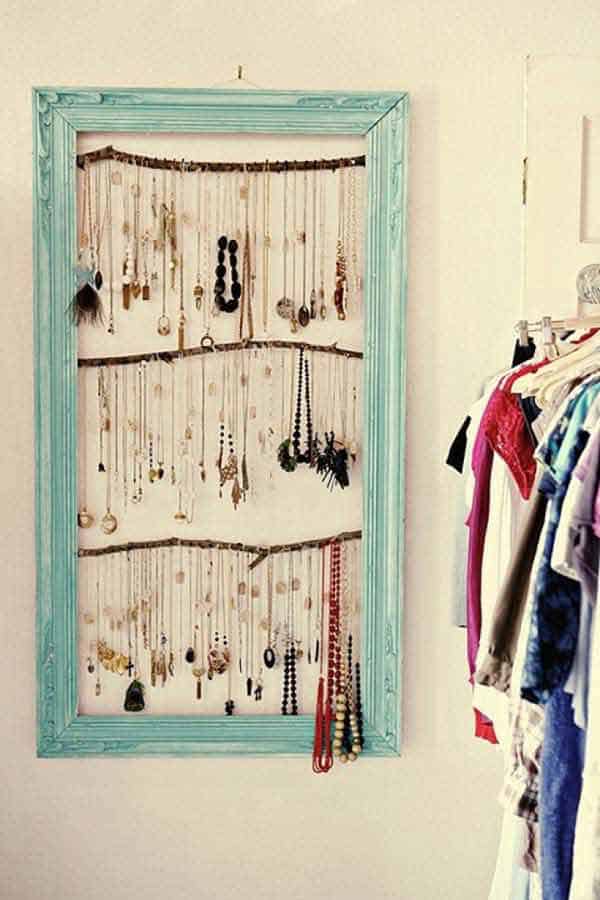 via welke.nl
44. blue and memories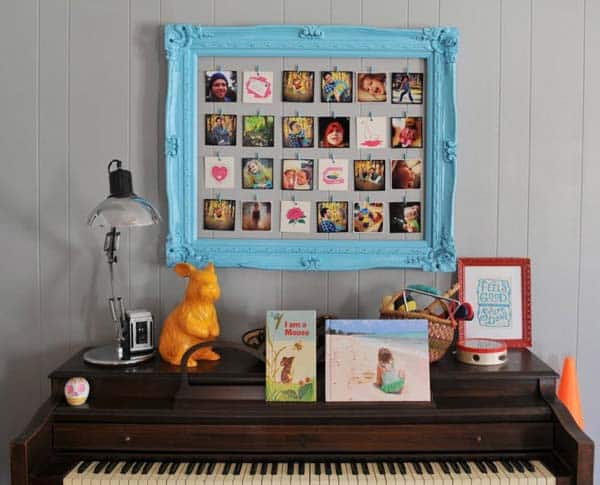 Tutorial @ shelterness.com
45. Organize your ribbons and washi tape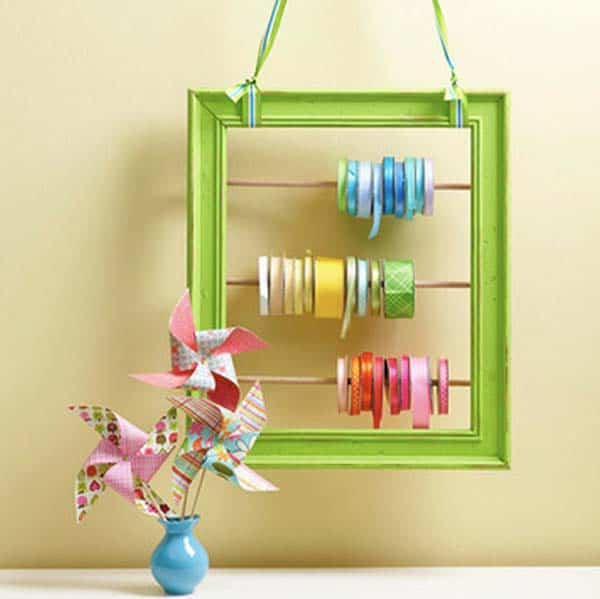 46. small spa bathroom tray 
Source Unknown
47. sculptural naturalness in twigs and branches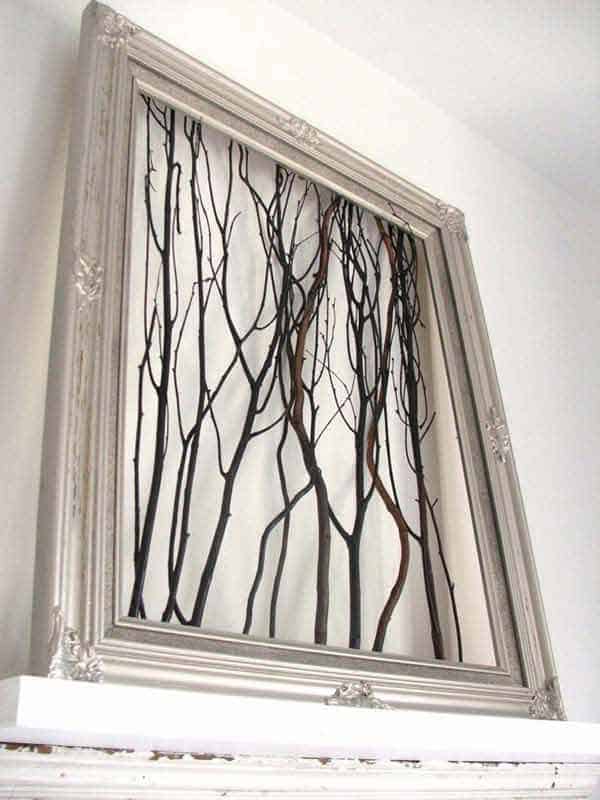 48. old memories in old windows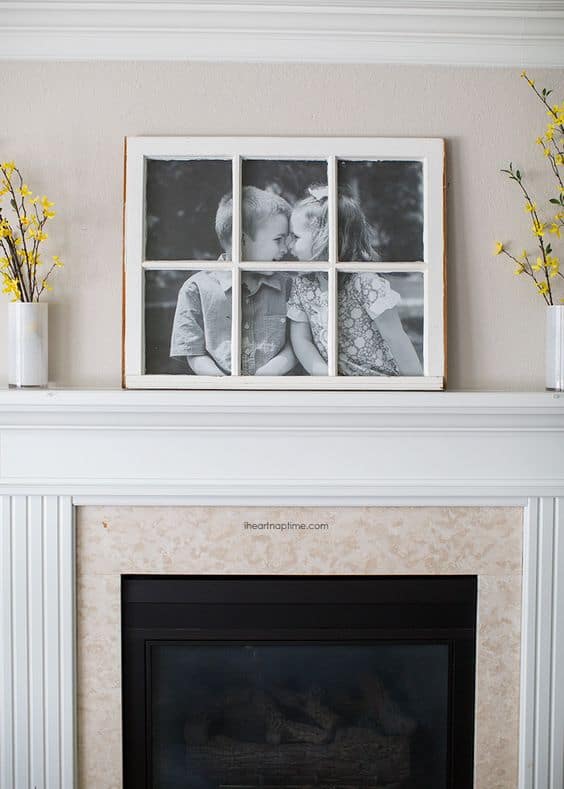 The elegance of an old item is simply beautiful, here an old picture frame has been obtained with an old picture in an old window, a splendid craft.
How do you see the epic ways to repurpose old picture frames at home presented above? We would love to hear from you in the comment section below.