Mother's day craft ideas are endless and can be found on numerous websites inspiring, tutoring, reinventing, recycling where many people are sharing information for gratefully awaiting educators. We have come a long way from just settling for a pretty card, a box of chocolates and some flowers. As great as those gifts are and will continue to be appreciated by many matriarchs, giving mom something handmade that will last her decades is usually what's treasured. As a kindergarten teacher, one great way to commence preparation for Mother's day creations would be to bookmark any ideas long in advance. Write down an inspired thought or vision for future development while keeping abreast with the latest concepts and design creations for your kids.
You can never run out of ideas for Mother's day and this holiday gains more and more market space each year. Consider the video tutorials below for future Mother's day inspiration,ideas that recycle, upcycle and get your creative juices flowing then allow your mind to ponder on the 16 pictures that display more ingenious crafts for your preschoolers.
Learn To Make An Origami Lotus flower
How to create an artificial flower for Mother's Day

#1 a long pink strip of craft paper with brown hands at each eand representing how much the kid loves his mom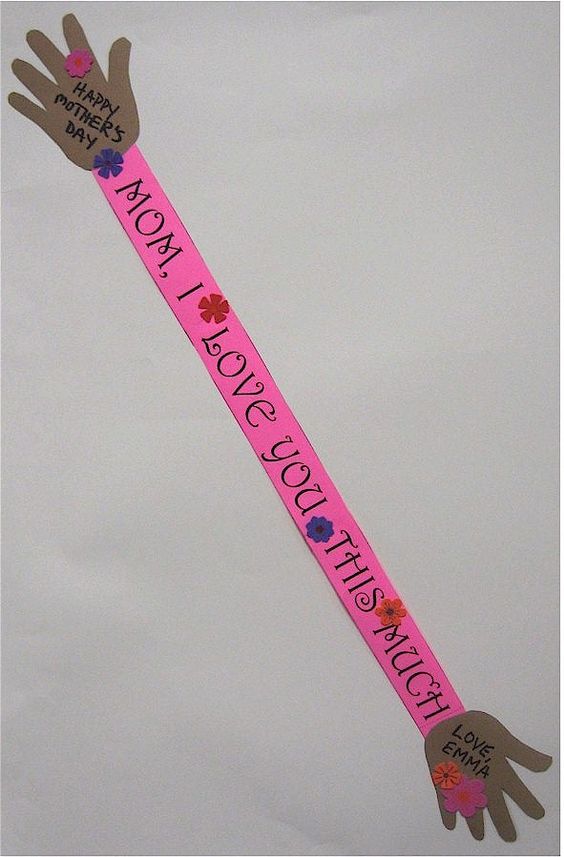 #2 Create a mother's day vase using a mason jar depicting a printed photo and a fresh bouquet of flowers

#3 imagine a cut out side view picture of a child's head painted in black on a pink card to hang on the wall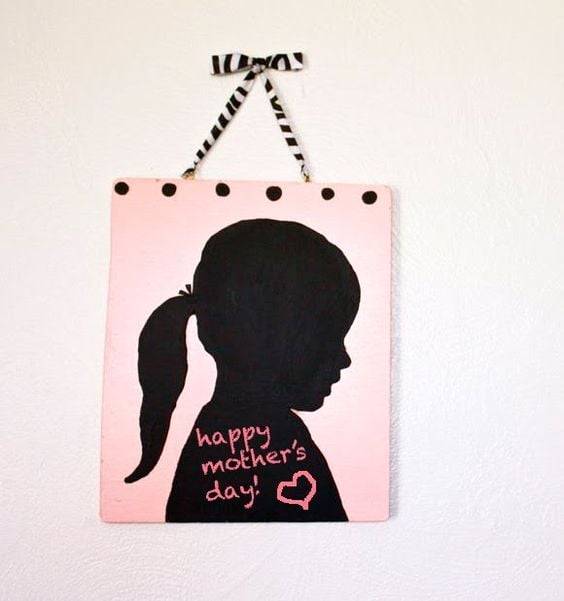 #4 use a sheet of baby blue fabric on a white card with a red petals made from cotton to create a flower under the word mom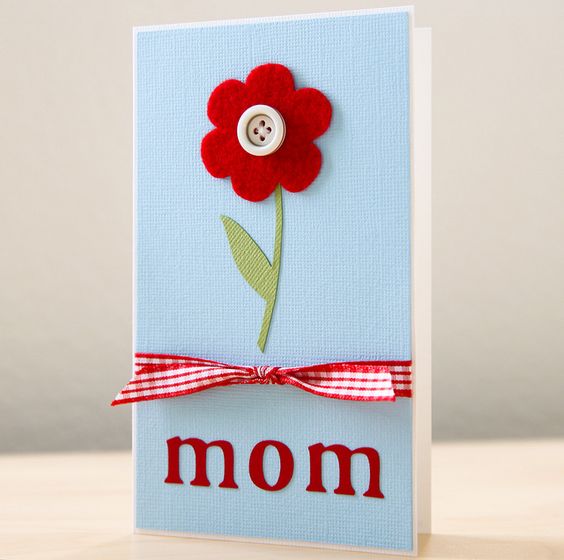 #5 instead of using flowers at the end of green stems consider footprints of the child's feet dipped in pink paint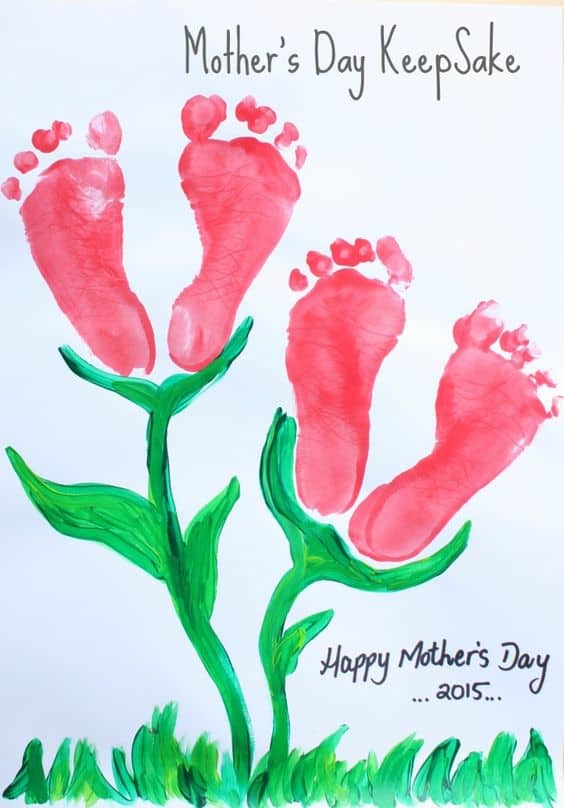 #6  teach the little ones how to get creative and recycle
Source: iheartcraftythings.com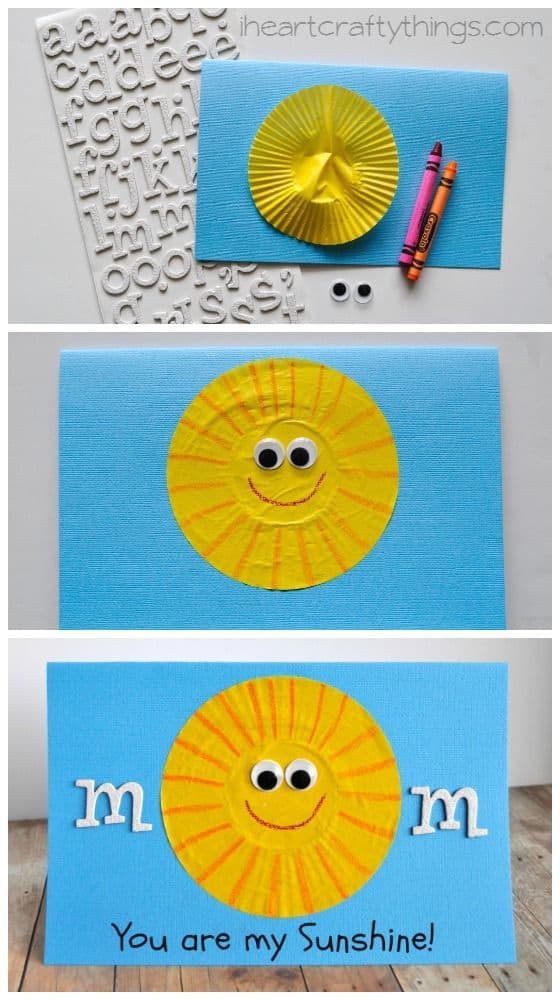 #7 quick and easy cut out colored craft pieces stuck inside enveloped cards representing flowers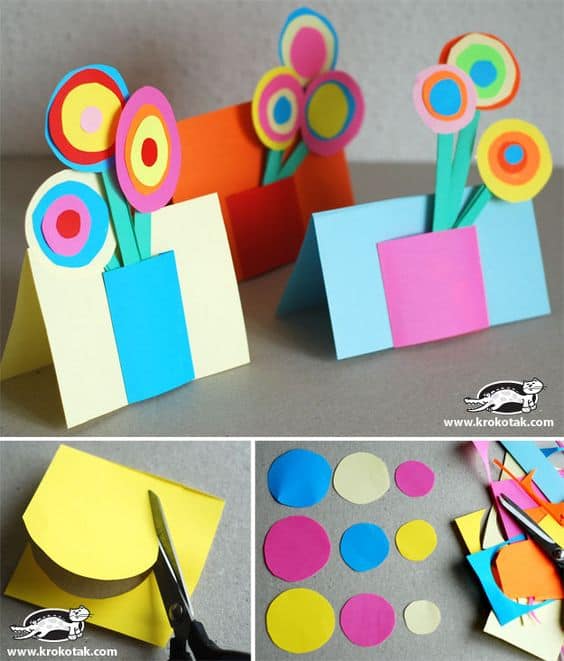 #8 choose to use a bright yellow and black hand-made paper flower with green leaves at the front of a burgundy card
Source: expressivedesigns.wordpress.com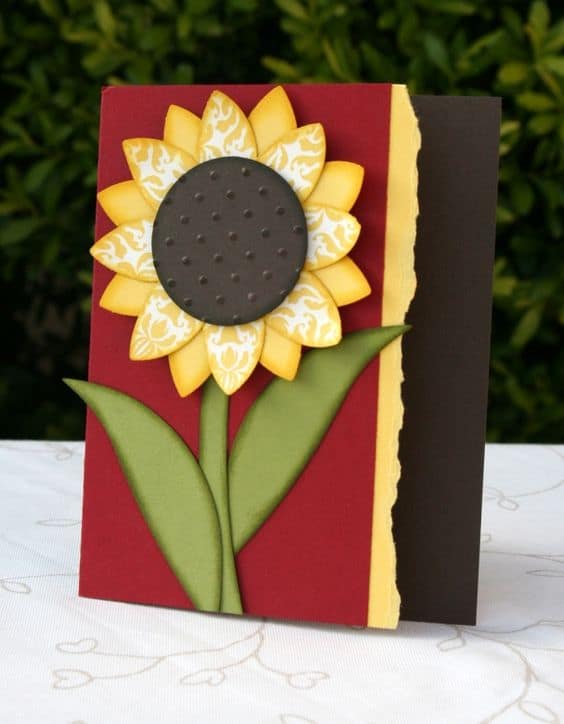 #9 use the cut out petals at the front of a mother's day card to each represent a RECOGNIZED trait favored by the child in his mom's character
Source: teacherspayteachers.com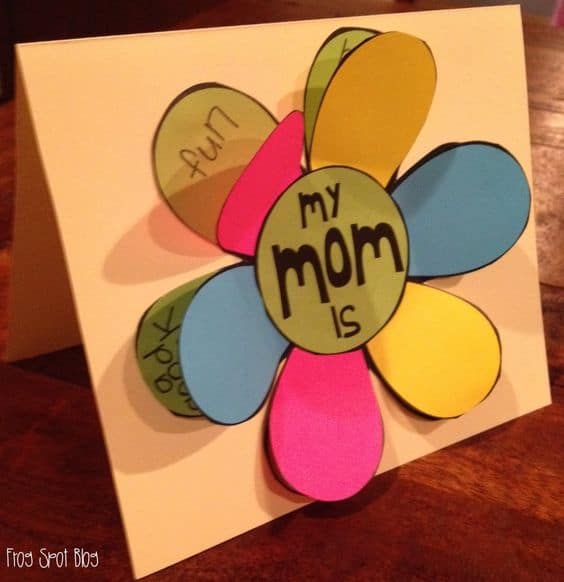 #10 a large green paper hand  in a cut out plant pot with varied colors on the tip of each finger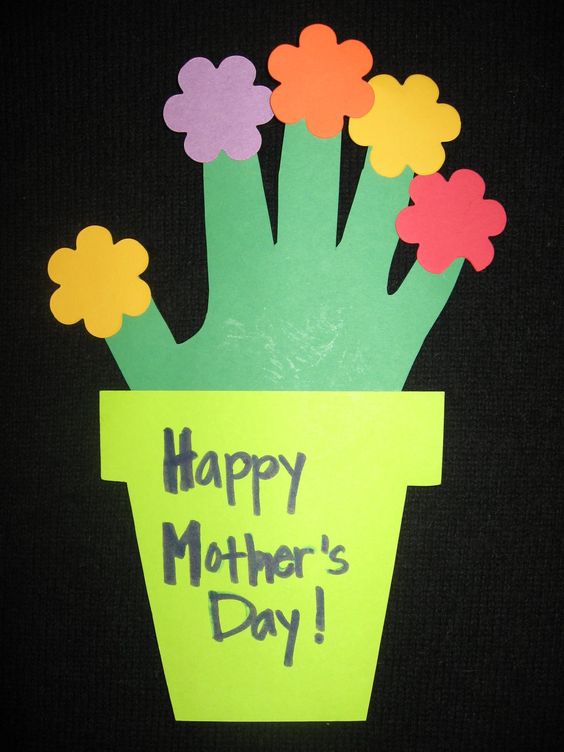 #11 A simple CUSTOMIZED pot holder stating mom's helper will be treasured as a fine mother'd day gift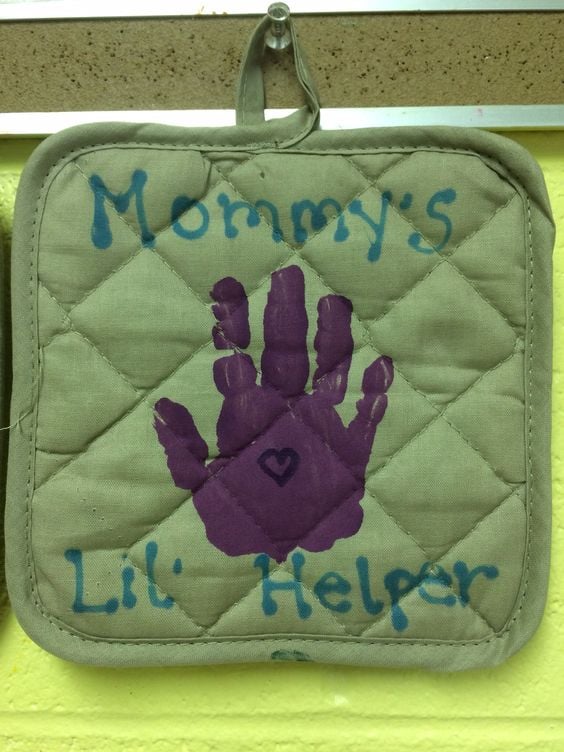 #12  you can use buttons to depict a funny image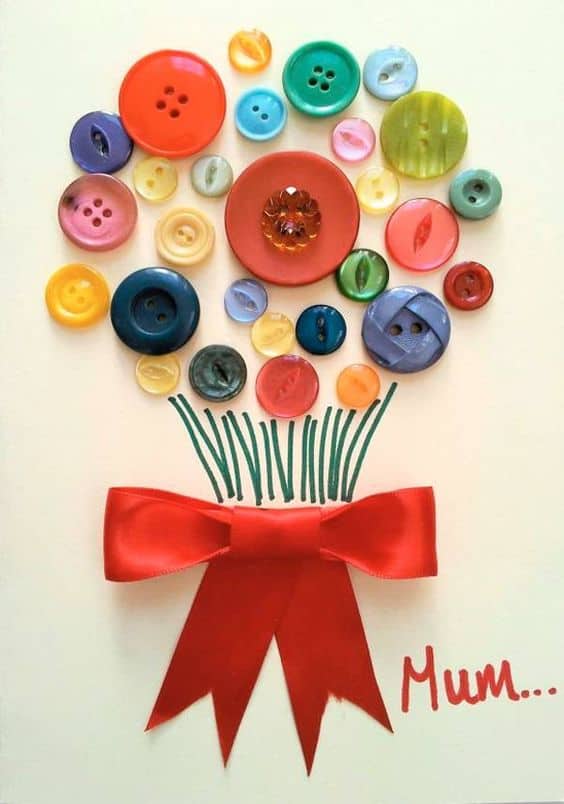 #13 Teach your preschoolers to make a card with a list of things they like most about their mom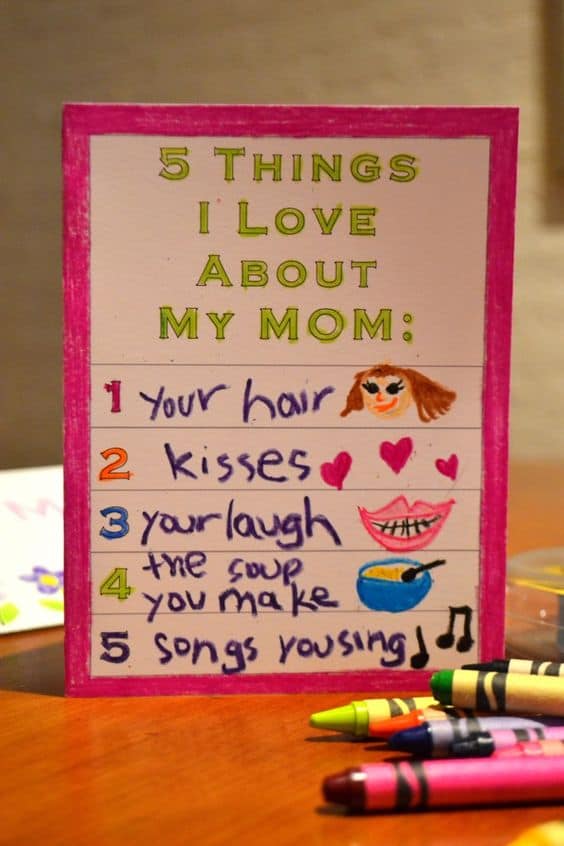 #14 imagine a card made of 3 sections with colorful pieces of paper stuck on stating on each side mom…I love you…to pieces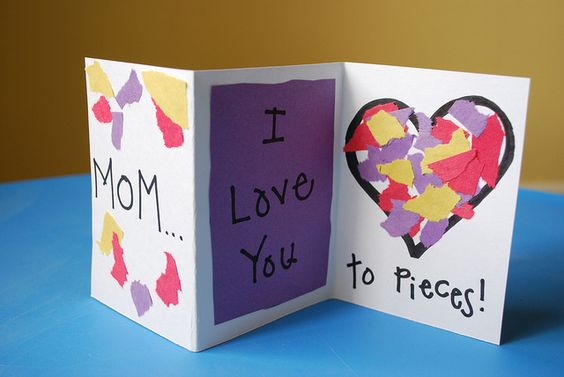 #15 When in doubt a most precious mother's day gift would be a heartfelt poem or oath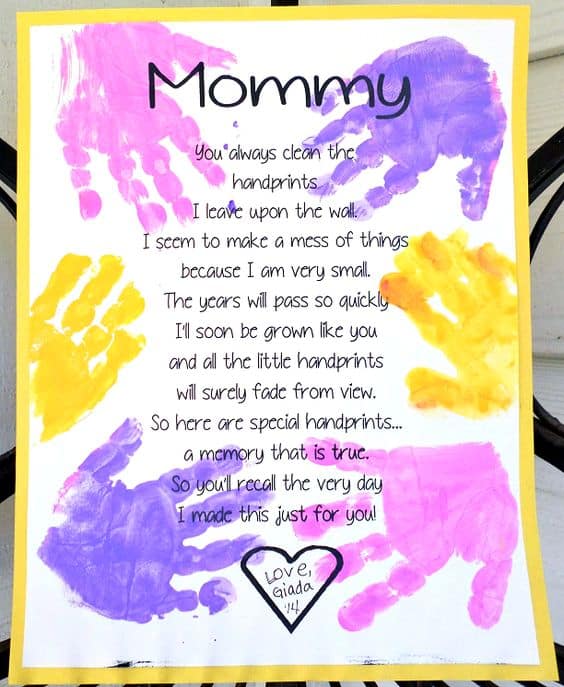 #16 create a postcard with cut out hands hugging the front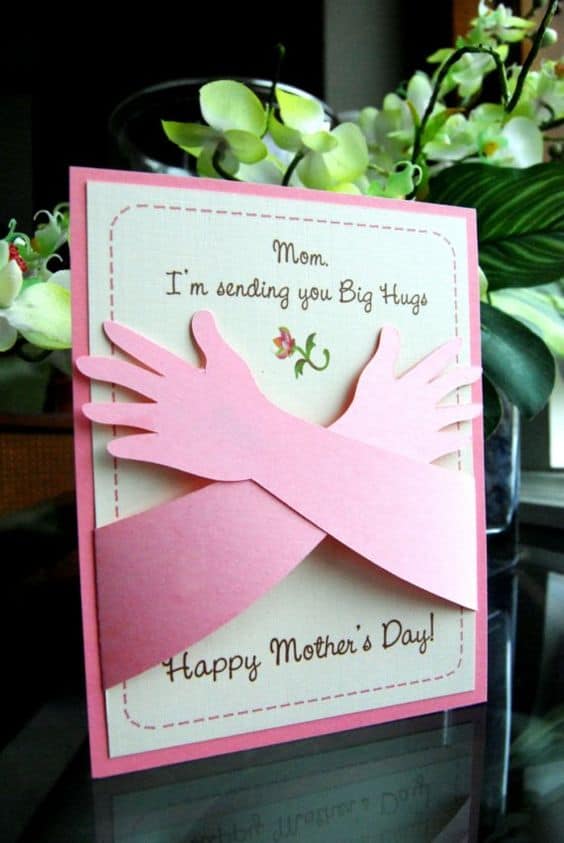 If you have any Mother's day ideas, you're welcome to share them with our readers. Or maybe you saw something familiar in this article that you once tried and it was a success, inform us so that someone can benefit from your knowledge and experience.