Before getting deep into mold-resistant paints and what's best for you, let us first understand mold. 
It is basically a fungus called hyphae that grows on any surface of our house. And it can grow anywhere, whether in the form of fuzzy white spots on the floor, slimy black (mold) spots on the curtain, or slick orange film in drains. 
These molds can be detrimental for your health, especially if you have asthma or allergies. Besides, constant mold exposure can lead to irritation in your skin, eyes, nose, lungs, and throat.  
However, using mold and mildew-resistant paint will help avoid these problems. So, we decided to search the market and shortlist the five best paints that can prevent a mold outbreak in your house. If the plethora of options have left you confused, then you're at the right place.
So, without further ado, let's jump in!
Best Mold Resistant Paints
IMAGE
PRODUCT
DETAILS

Our Top Pick

Our Top Pick

RUST-OLEUM 276087

For non-porous surfaces
Water-based coating 
EPA registered antimicrobial 

VIEW LATEST PRICE →

Fiberlock Aftershock - EPA Registered Fungicidal Coating 

EPA registered fungicidal coating
Low odor paint
Low VOC formulation

VIEW LATEST PRICE →

RUST-OLEUM 5001

Mildew and mold-proof waterproof paint
Can resist 34 PSI of water pressure
Oil-based formula 

VIEW LATEST PRICE →

KILZ 239041

Waterproofing paint
Alkali-resistant coating 
Low odor and water-based

VIEW LATEST PRICE →

KILZ LLC 13510701

Smooth blending formula 
Flat finish look 
Alkali-resistant up to 12.0 pH

VIEW LATEST PRICE →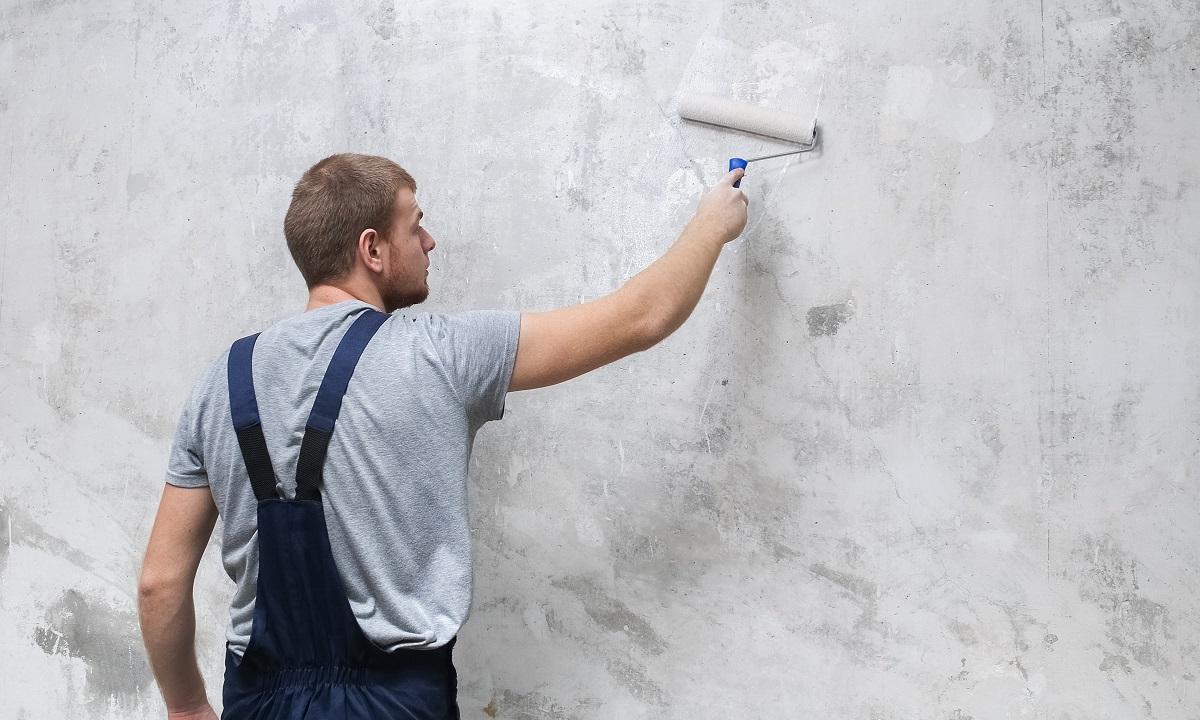 The Zinsser range from Rust-Oleum can make all your painting projects successful. From repairing cracked paint to killing mold, it has a solution for everything. As such, the Rust-Oleum 276087 (Zinsser mold killing primer) is a protective primer specially formulated to kill mildew, mold, odor-causing bacteria, and fungi. 
Sale
Why Did We Like It? 
If you're looking for a mold-resistant paint that works faster to eliminate mold formations from your home, then this product is worth looking into. It's effective formulation will cut down on your application efforts as well.
Being an Environmental Protection Agency registered antimicrobial, it guarantees to prevent mold growth in the future. Additionally, you can cover a large area with just a single can of this paint, which will save you from making a hefty investment..  It also gets dry to touch in 30 minutes and can be recoated within 1 hour, ensuring faster project completion.
Apart from that, it can be used alongside any topcoat and is ideal for combining with Zinsser perma-white. You can easily wash the paint using soap and water, so maintenance wouldn't be a problem. 
What Could've Been Better? 
There aren't a lot of disadvantages of this product which bothered us. Although you can get a long-lasting color with this Zinsser primer and prevent mold formation, you will need to work fast with its application, as it tends to solidify very fast. 
Pros
Effectively hinders the growth of mold, mildews, or fungus

Water-based product

Odorless

Can kill existing mold

Applicable for indoors and outdoors
Cons
Need to work faster as it tends to solidify fast
For more than three decades, Fiberlock Technologies have been designing and manufacturing products to address environmental, health, and safety hazards. Fiberlock Aftershock, a premium product, is the first-of-a-kind fungicidal coating that kills mold and mildew on pre-cleaned surfaces. 
Why Did We Like It? 
This premium Fungicidal coating is tested and verified to resist and kill mold, mildew and  fungus on pre-cleaned surfaces. Furthermore, its EPA registration confirms preventing any future outgrowth of fungus, thereby promising to keep you safe and healthy. 
Being a low-VOC product, it helps reduce allergy-causing toxins as well as the concentration of contaminants in groundwater, landfills, and even in the ozone layer. And much like its predecessor, you can easily clean this paint with the mere use of water and soap. 
Apart from that, its low odor formulation means you can breathe fresh and clean air. The brand also suggests that you can use this mold-resistant paint on interior surfaces such as wallboard, plaster, concrete, drywall, primed metal, wood, and galvanized metal. 
What Could've Been Better? 
We could not find many improvements that could be made to this product and customers seemed reasonably satisfied with it. The price is also pretty budget-friendly, but it would have been much better if it could have been applied on exterior surfaces and for HVAC systems.  
Pros
Effectively kills molds

Low odor and low VOC

Water-based product

Can be applied to any interior surface
Cons
Cannot be used on exterior surfaces
As stated in one of our previous product reviews, Zinsser can be applied for removing mold and stains effectively and quickly from any surface. Similarly, the Rust-Oleum 5001 is an oil-based mold-resistant paint by Zinsser that will provide more durability compared to your traditional waterproofer. 
Why Did We Like It? 
The Rust-Oleum Mold-resistant paint is designed to repel mold, mildew, and water. With an oil-based formula that has a low odor, it can easily be washed, and you would not feel suffocated surrounded by walls painted with it. 
Apart from that, it is proven to block 34 PSI of water pressure and is backed with a lifetime guarantee and a 5-year guarantee for its antimicrobial and water-resistant properties, respectively. 
Apart from its mold-resistant capabilities, applying this paint can give your house an elegant and graceful look. It does come in a bright white color and gives your wall a smoother finish, especially when paired with a mold-killing primer. And once applied, the paint dries within an hour, which means you can complete your project quickly. 
Last but not least, you can apply this mold-resistant paint on dry, wet as well as masonry walls. 
What Could've Been Better?
There are a lot of advantages to using the products in terms of ensuring a mold-free home. However,  this product would have been much better if it was a tad bit less costly and affordable for  most users. 
Pros
Formula consists of mildewcide

Oil-based paint with low odor

Moisture-resistant finish

Suitable for any mildew or high moisture surface areas

Twice the strength than other waterproofing paints
KILZ offers standard and high-quality waterproofing products that not only protect your home from bacteria and germs but also give it an elegant look. Likewise, this interior or exterior basement and masonry waterproofer by KILZ will suit all your expectations and limit your exposure to mold. 
Why Did We Like It? 
Are you worried that the exterior of your house is not as beautiful as the interior? It is because it has to deal with a copious amount of pollution and rain. Similarly, our bathroom also gets exposed to a lot of water daily, leading to the formation of molds and other fungi.  
In this case, applying this waterproof paint by KILZ will not only protect your walls from odor-causing bacteria or germs but it will also help keep your house beautiful. The use of nanotechnology formula in the color can resist water and give the walls a glossy look. Moreover, its low-odor waterproofing property provides a durable and long-lasting finish. 
Lastly, the extra coverage on offer will let you cut down on the additional costs of purchasing more paint for covering the entire house. 
What Could've Been Better? 
You cannot use a KILZ waterproofer over mold-resistant paints or latex-based paint. Hence, it's  important to remove other stains before applying this one. You shouldn't be bothered much about it when building a new house, as walls are fresh in that case. But old walls need to be cleaned before applying this paint for ensuring a smooth finish. 
Pros
Excellent coverage

Long-lasting and durable

Protection from mold and mildew

2 times more water-resistant
Cons
Cannot be applied over existing paints
KiLZ has been utilizing EPA registered ingredients in their mold-killing primers and paints to guarantee lifetime protection from mold. And this high-quality, alkali-resistant paint offers extraordinary concealing properties with water repellency. Along with that, it's coal smoke color will render a dazzling look on your walls.  
Why Did We Like It? 
Imagine  using a paint as both primer and paint, which will reduce any additional investment for buying a primer. If you feel the same, then this mold-resistant paint by KILZ will be an ideal choice for your home. 
For one, the formula is effective to counter mold and mildew growth. Once it has been applied to your walls, the mold will get trapped inside and get killed. Apart from that, its self-priming texture gives your surface a decorous and water-resistant finish. You will get a natural-looking texture with this water-based acrylic latex color; the only thing to keep in mind is cleaning the surface before applying the paint. 
Furthermore, you can cover nearly 250-400 square feet with one-gallon of this paint, depending on surface texture. It means your costs get lowered further without compromising on quality or performance. 
What Could've Been Better?
You might receive a limited warranty on this mold-resistant paint in terms of its antimicrobial and water-resistance capabilities. Besides, you might need to apply several coats for getting the desired look and to prevent it from fading over time. 
Pros
High-quality water-based paint

Mildew-resistant finish

Accentuates all textured surfaces for a natural look

Covers large surface areas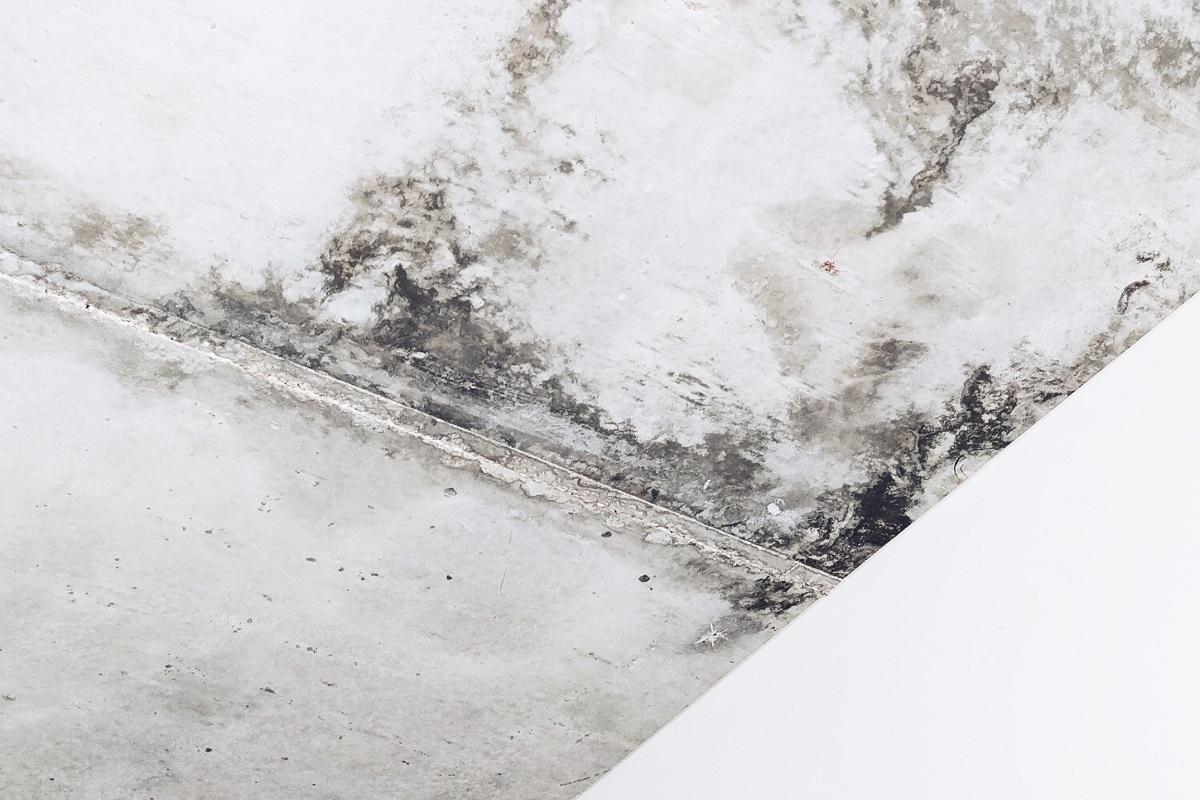 Mold Resistant Paint Buying Guide
Mold and mildew-resistant paints contain strong fungicides that destroy molds. These fungi thrive on humidity and will need to be dealt with quickly before it affects your and your family's health. But you can't pick any mold-resistant paint at random, which is why we have curated this buyer's guide with the key factors to keep in mind before buying one. 
Areas Of Application
The rooms most vulnerable to developing mold include toilets, bathrooms, kitchens, laundry rooms or utility rooms with less or no ventilation. Hence, such paints should be applied to areas where the deposition of water or moisture is very high. 
Aside from that, you may use them for your basement or workshop to get mold-free walls and reduce the chances of mold growth there.
But as all brands do not create similar paints, you need to check the formula before going ahead with a product. We'd also suggest opting for a brand that offers more than two years of warranty on their paints. 
Remember that mold-resistant paint should be applied to dry, clean, and mold-free surfaces. Using it where you already had mold formation can help avoid future problems. But before its application, the surface needs to be cleaned thoroughly. 
However, it might not kill the ones already growing on a surface. So, applying it on such surfaces may, well, be a waste of money. Also, it is to be kept in mind that anti-mold paints do not guarantee mold growth in the future, especially in case of excessive water damage or flooding. 
Durability
The durability of a mold-resistant paint determines how long it can protect the walls from mold formation. Naturally, this factor is a significant concern for homeowners. Besides, anti-mold paints are costly, so users need to emphasize this particular aspect. 
Agencies like EPA conduct checks to test the durability of these paints and whether they will be effective in the longer term. And the results can give you an idea about the expected longevity of the product. So, it will be viable for you to look out for EPA-registered paints. 
Additionally, many paint manufacturers provide guarantees over these products based on their longevity. Such policies basically depict the quality of ingredients being used. The more extended the warranty, the greater is the quality and vice versa. 
Undercoat
There is more to mold-proof paints than just applying them on a surface. It will be much more effective if used as an undercoat, thereby making it serve as a mold-killing primer. Although it might increase the cost, it will provide increased protection against mold and mildew. 
This method is especially recommended for areas most vulnerable to molds, like in a bathroom, where mold spores can create major problems. 
Additives
Instead of purchasing pure mold-resistant paint, some people opt for buying mold-resistant additives and mixing them into ordinary paints. This might seem a cheaper option for many, but you will need to ensure that everything is mixed correctly. 
We'd suggest getting professional help for mixing and painting such products. They have adequate knowledge about the mixture ratios and the right application method. 
Coverage
As stated above, you will need to ensure that the surface is free from any mold and mildew before you start painting. It can turn out to be a time-consuming task, but it is the most crucial step. If you fail to clean the surface, the paint might not deliver desirable results. 
Plus, you will find that mold-resistant paints work better when applied in a thin rather than a thick coat. In some cases, a single coat of paint over the undercoat may seem just perfect, but in other cases, you may need to apply two or three coats for it to be effective. Hence, it's feasible to buy a paint that provides more coverage.
Cost
Mold and mildew-resistant paints are more expensive than regular ones and are available in various sized-containers. And truth be told, the high prices are inevitable, as it performs a specialized job and uses specific ingredients fit for the purpose. 
That said, you can cut down on your costs by browsing around hardware stores or options to find the best deals. 
Nature Of Paint
A quality anti-mold paint must be alkaline and breathable, free of any organic elements. Hence, paints that contain tempera or other crude oil derivatives need to be discarded. This is because microorganisms will proliferate if the walls have a lower pH level. 
While purchasing an anti-mold paint, it needs to be ensured that it contains ingredients like vinyl resins, transpiring, and antibacterial, antifungal or antimicrobial agents that are water-repellent. 
Application Methods
Once you have selected the best mold-resistant paint, don't forget to check the application instructions provided by the brand. This will also help you keep the specialized tools handy for the purpose. 
An anti-mold paint is usually applied just like any other paint. Hence, you can use either a roller or brush to apply the coats. 
Now since most paints are white in color, you can add a colorant, but not more than 5%. But before that, make sure to have tools like a paintbrush, masking tape, paint roller, personal protective equipment, and painting sheets.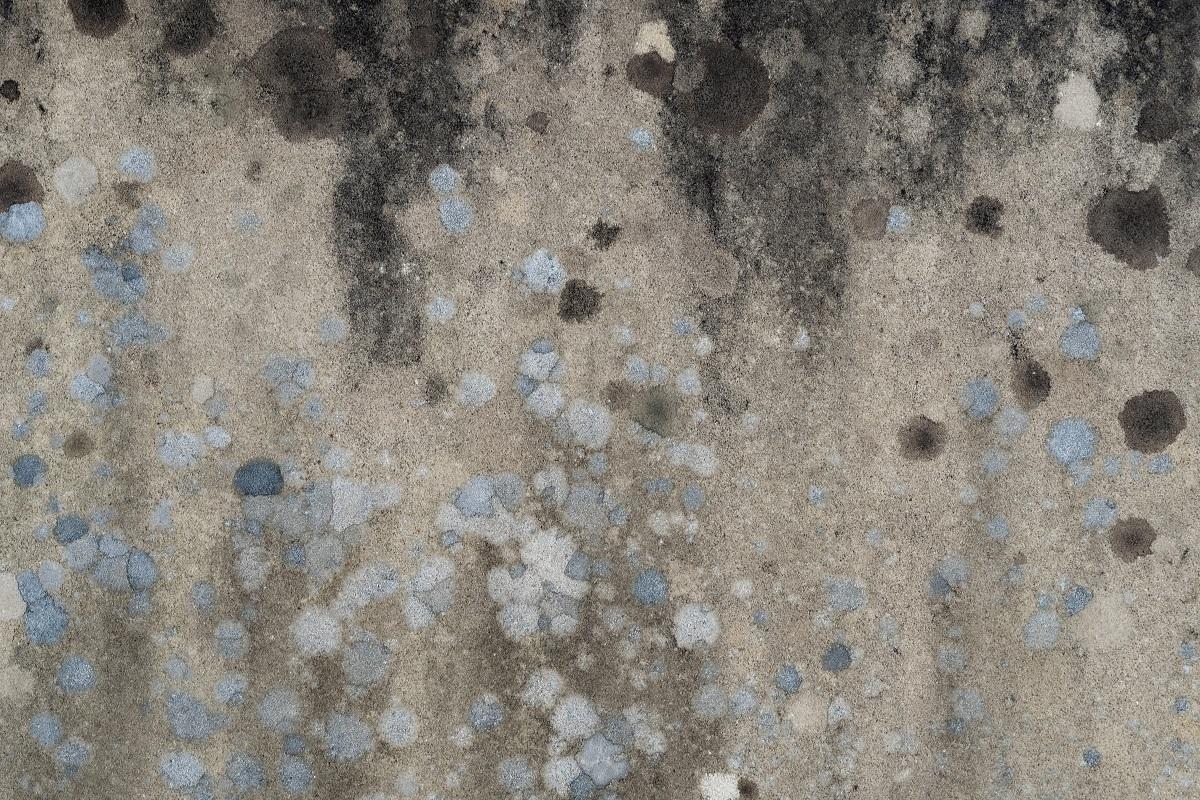 Verdict 
Understandably, selecting an appropriate mold preventing paint from a huge collection can be a daunting task for you. But we hope that our reviews of the best mold-resistant paints available on the market will ease that job. 
It's time for us to wrap up today's guide. But before that, here's a quick recap of our favorites.
For us, the Rust-Oleum 276087 is the most suitable option, as it ensures mold-free walls and renders a classy and glamorous look to them. Plus, the paint dries in less than 30 minutes, giving you the added advantage of completing the painting job faster. 
You can also opt for the Fiberlock if budget is not an issue for you. It is the first anti-fungicidal paint that kills existing mold and prevents mold from growing in the future. 
Ultimately, it comes to your needs and requirements. So, you will also need to look into your budget and room decor before selecting an appropriate paint. 
And we will see you next time!
Related Links
9 Best Paint Primer For Drywall
10 Best Dehumidifiers for Mold
How to Clean a Brita Pitcher and Prevent Mold and Mildew
DIY Disinfecting & Cleaning During The Coronavirus Pandemic
10 Best Composite Decking Brands
11 Best Budget Drywall Screw Guns
9 Best Paint Sprayer for Lacquer
7 Best Exterior Primer For Peeling Paint
7 Best Primers For Covering Red Paint
7 Best Primers to Cover Dark Paint
7 Best Cold Galvanizing Paints
6 Best One Coat Paint and Primer