Want to add something different to your house? The good thing is that mid-century style furniture knows no age and does the job perfectly well. 
You can add some bold patterns to your plain and dull wall or accessorize the cabinets with some contemporary utensils or glazed pottery. Or, you can just add something like a classy mid-century leather sofa that straight away catches anyone's attention who enters the room. 
Moreover, contemporary furniture like mid-century modern style leather sofas might just transform the look of your living room. And many options are available on the market to choose from. However, if you don't know much about antique pieces, don't worry. We have curated a list of recommendations available for you.
Without further ado, let's dig in!
Top 19 Mid Century Modern Leather Sofas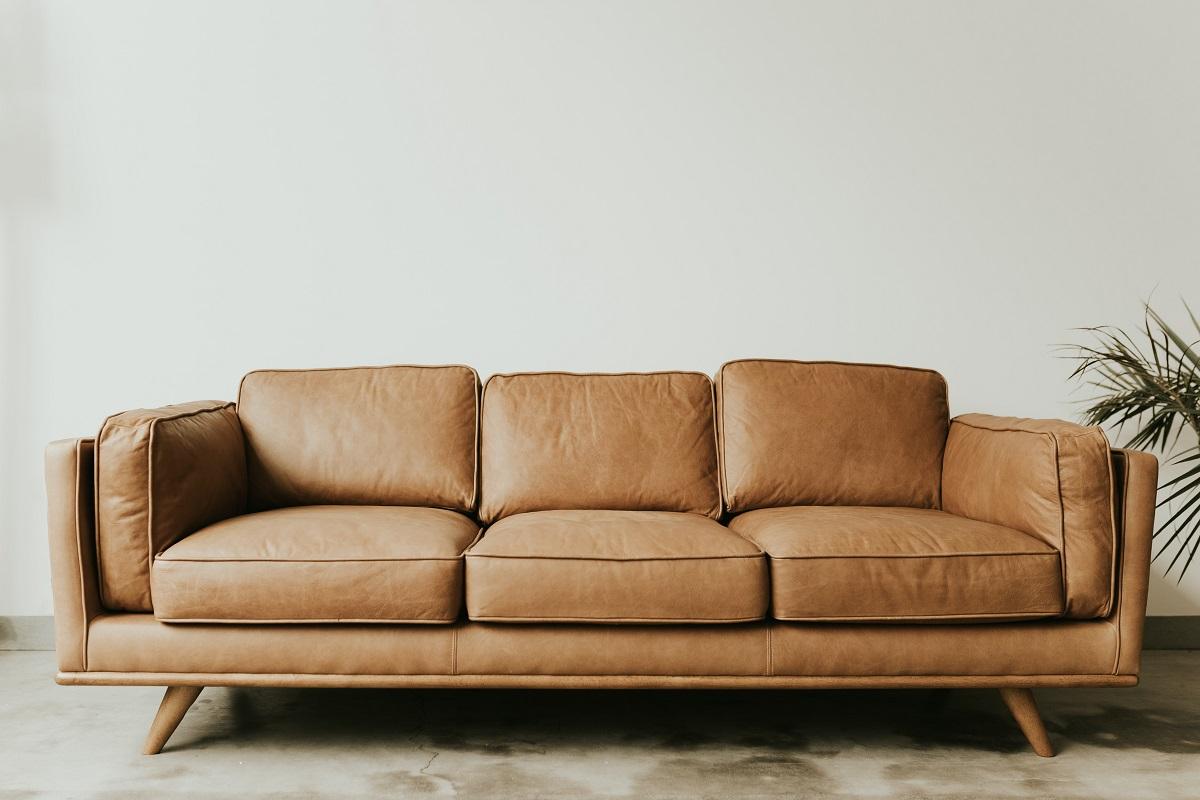 1. Wells Leather Sofa

This Wells mid-century design sofa looks both modern and rustic, as its cushions are tucked into a slim frame, supported by sturdy iron legs. Its leather is kiln-dried and benchmade using plywood molding or similar techniques to prevent wrapping. And the cushions made from high-resilience foam ensure a relaxing seating or resting experience. 
With an 84″Wx35.5″ Dx31″H dimension, this sofa is a perfect fit for any average-sized room. It is tailored with top-stitching, and the armrests are made of French seams, giving it a classy appearance while also ensuring its durability. Besides, the application of waxes and oils during the finishing results in an heirloom patina, which provides the leather with a glowing look. 
It also features FSC certified wood from forests that are managed responsibly to be socially beneficial and environmentally sound. Plus, this mid-century sofa comes in three fabric colors, which are bound to create a timeless look for your room. 
Looking to impress your guests? Then this classy mid-century modern sofa by Vonanda, made of handmade leather, will get the job done for you. 
The company promises timeless comfort through select leather upholstery and wide arms while also creating a casual yet modern vibe. Its sumptuous cushioned soft backrest and seat with high-density foam provide consistent support and relaxed comfort. Hence, it provides ample space for you to call over your friends and enjoy a game of football together!
Apart from being classy-looking, its Eucalyptus and plywood-made frame provides structural stability and durability. The slender metal legs of this sofa adds to its exquisite elegance and are also easy to clean underneath. 
Lastly, you can easily disassemble and transport it through small hallways and doors, which is an added advantage. Overall, this mid-century design modern sofa is well crafted that aligns with your room decor and guarantees matchless comfort to render a stunning look to the room. 
This mid-century modern style sofa by POLY & BARK is made of semi-aniline or full-aniline dyed Italian tanned leather cushioning. The cognac tan dyed non-pigmented leather highlights the hide's natural beauty. Over time with use, the leather will scuff to develop into a vintage patina, giving it a glossy and classy look.  
Moreover, the leather used for the different parts are unique and vary in color depth. The entire body is supported on a solid wood frame, and cushions are made of high-density foam with polyester filling, which deliver a relaxing sitting experience. Likewise, its legs are made of solid rubberwood with a simple walnut finish for a classy and modern look. 
4. Antone 81" Square Arm Sofa

If you're searching for a soft, cozy, and welcoming vibe in your room, then this square arm mid-century sofa by Antone may just be the perfect choice. You can spend hours relaxing in front of the TV with your friends or family, thanks to the space on offer.
It's made from genuine leather with intricate details, meaning the high-quality construction makes it both long-lasting and maintaining them won't be much of an issue. Additionally, the buttoned back cushions, chic tapered legs, and high-quality finishes contribute to the charm. 
Apart from that, its removable cushions make sure you won't lose anything precious under the sofa. The company provides its customers an option to customize the finishes for the wooden legs, with more than 30 options to choose from. 
5. Ambler 81" Square Arm Sofa

Spice up your room with this vibrant-colored square arm sofa by Ambler. This mid-century modern style model aligns well with almost any room with its sleek yet attractive design. It's available in six colors and with three materials options for tapestry. Not only that, but you can also customize the leg finishing according to your preferences. 
We loved how the velvety cushion makes for a soft, feathery texture. Besides, the clean and simple look with a generous seating space make it an attractive choice for anyone. 
Maintaining a mid-century sofa sometimes feels like a herculean task, as the corners and cushions attract a lot of dust. However, cleaning this couch feels like a breeze, thanks to its removable back and seat cushions. Plus, its square arm design and edgy solid wood legs allow you to play with more geometry in the space. 
6. Ari 56.5″ Genuine Leather Square Arm Loveseat

This mid-century modern style sofa keeps it classy and straightforward without compromising comfort. It is a perfect piece that stands out within your room and is worth considering if you want a premium-looking yet affordable furniture. Plus, it delivers an opulent look to your living room or office space if used as a central piece. 
Italian-made top-grain leather upholstery is the secret behind its flawless look, and the utmost comfort comes from high-density foam-filled leather cushions. Just picture yourself sitting on a sofa with a glass of champagne in your hand and classic songs being played in the background. Heavenly, right? 
Aside from that, it's made from kiln-dried hardwood, which provides some much-needed sturdy support and makes it durable in the long run. 
7. Aric 82″ Genuine Leather Square Arm Sofa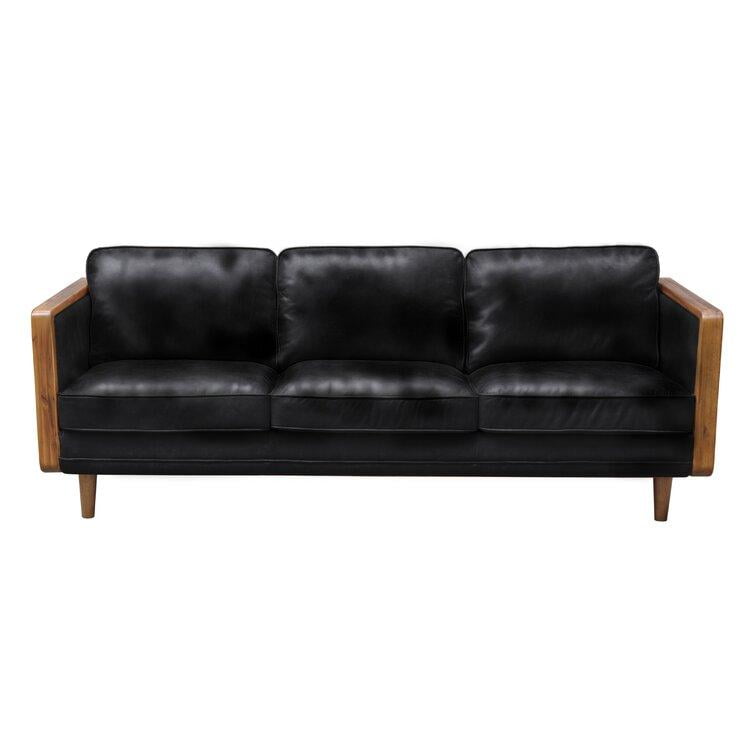 When solid hardwood is combined with top-grain Italian leather, it results in this luxurious leather arm sofa by Aric. This intricately designed furniture adds a stylish look as well as comfort to your living room, thanks to its feather and polyester fiber cushions. 
Furthermore, maintaining it won't strain your nerves, as you can simply remove the cushions and back seat and use a dry duster to remove the dirt. You don't have to stress much about the dust deposited on cushions and leather covers either.
The plywood and pine frame provides a sturdy and robust look to this sofa, and the solid wooden leg makes for added durability. Moreover, the webbing suspension ensures that the cushion doesn't get displaced. Hence, you can now immerse yourself in elegance and comfort without the fear of slipping off the couch. 
Overall, this mid-century design sofa offers comfort and relaxation and creates an elegant look for your living room or office space. 
8. Lancaster Loveseat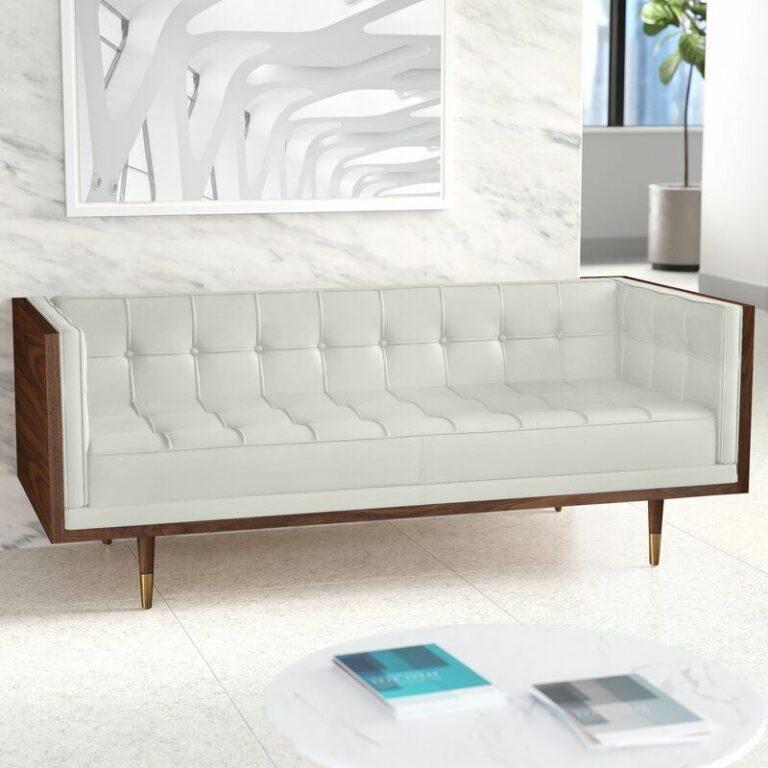 Lancaster Loveseat combines a classic-looking handcrafted mid-century sofa with a modern design that brings a sophisticated vibe to your living room without burning a hole in your pocket. Its detailed design and sleek design will make it the showstopper of any room. 
If you are a fan of intricate and small details, the metallic accent of the legs will appeal to you. Available in three color options, it features a button-tufted and single-cushion seat so that you can select one according to your room design. Also, its low-profile multi-density Dacron wrapped foam cushions ensure that you feel comfortable whenever you remain seated. 
This hand-crafted and hand-stitched lawson sofa has the potential to win you over at first sight and is a suitable choice if you're looking for a mid-century modern sofa. 
This modern and designer loveseat by Signature design makes your room look stylish and elegant while bringing in comfort. Wrapped in caramel faux leather, it sets the scene for comfortable and easy living. 
Its quality-built cushion is made of high-density foam and polyester upholstery, which adds to the comfort. Beyond that, its metal seat base and faux wood finish account for optimum durability. 
Aside from a 2-over-2 cushion, it features non-reversible back seat cushions, track arms, chic stitching, bolster pillows, and tapered legs, which add to the mid-century flair. A pro-tip: try adding white faux fur on to this sofa for optimum comfort. 
Lastly, disassembling and reassembling this model feels like a walk in the park. Simply attach the legs, and it's ready to use. 
10. Renae Genuine Leather 89″ Tuxedo Arm Sofa

Now feel like a Hollywood personality and transform your living or office space with this mid-century modern style tuxedo sofa by Renae. With mesmerizing details and elegant silhouette, this Italian-made furniture looks more exquisite with time. 
The cushions are filled with duck feathers and high-density foam, which ensure you can glide over it for a comfortable experience. Other than that, it boasts a full-aniline or semi-aniline dyed-leather tapestry for a vintage and unique patina, giving your sofa a super glossy look. 
Also, with the availability of several color options and diamond-tufted backdrops, it perfectly delivers the essence of mid-century decor. 
It is available in five color variants so that you can choose a perfect shade for your space. Long story short, the solid construction, top-quality materials, and a refined look merge in this piece to make your room space stand out. 
11. Deirdre Leather Sofa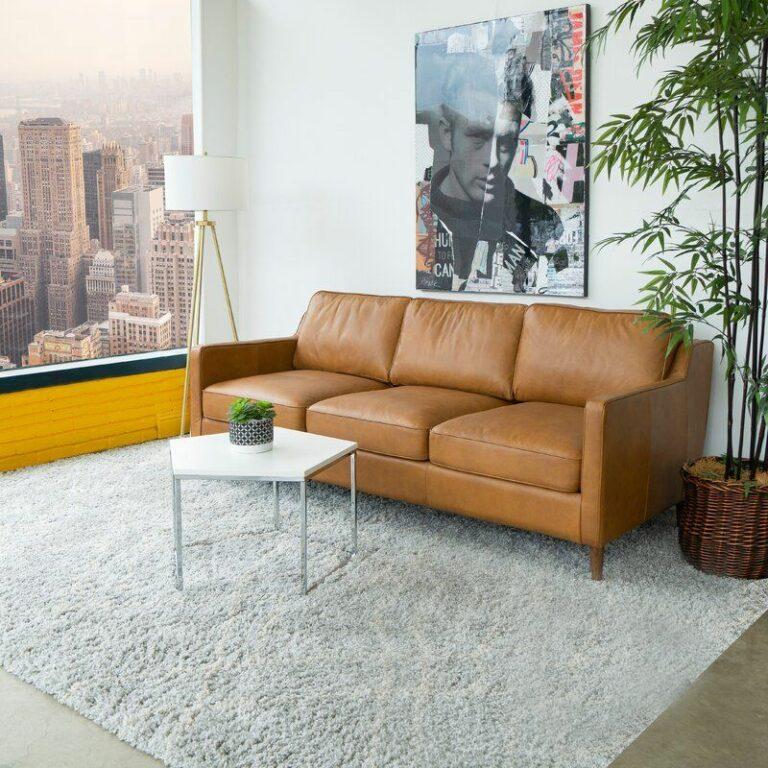 A stylish mid-century sofa in the center of the room always acts as a focal point, whether you're watching a cool Netflix show, hosting a game night, or dining with your friends. And this Deirdre leather sofa, designed with sleek features, tapered legs, and a high-density cushion, will serve the exact purpose and help you indulge in style and comfort. 
You can keep things classy and simple with this piece. Its genuine leather merges with a solid wood frame to make it fashionable and durable. Additionally, cleaning the sofa also won't feel like a daunting task when you can just dust the dirt away, thanks to its removable cushions. 
12. Lidia 88" Genuine Leather Square Arm Sofa

The mid-century furnishings enthusiasts will love this leather square arm mid-century sofa by Lidia. Beautiful genuine leather combined with clean lines and tapered legs makes this piece a must-have in your rooms. It will add sophistication and elegance to any home design, so it's up to you if you want a regular product or one that stands-out from others. 
In terms of durability, it features a kiln-dried and solid hardwood frame combined with high-density foam padding that ensures lasting comfort. Also, the mid-century modern style sofa is available in two gorgeous brown shades or a sumptuous gray tone, which perfectly complements the brown walnut legs for an inspired and cohesive design. The Italian-made leather makes it more durable and easy to clean. 
So overall, this timeless piece of furniture is all you need for style and comfort. It's time you get cozy and feel inspired. 
13. Rivet Aiden Mid-Century Modern Tufted Loveseat Sofa (74")

Rivet is an Amazon brand that delivers a mid-century-inspired sleek leather sofa designed to impress. Now you get a combination of comfort along with durability with this beautiful piece of engineering.  
A tufted bench seat cushion, tapered wood legs, softback cushions provide just the right mixture of contemporary edge and comfort. Along with that, a solid hardwood frame supports high-density foam padding for extended durability.  
Like other leather sofas in this extensive list, cleaning this unit is easy due to its removable and reversible back cushion. Its seat cushion is fixed to the base to secure its position and doesn't slip down. Plus, it comes in a wide selection of colors, so you can select one that fits your room design. 
Lastly, an added advantage of this mid-century modern sofa is that it's easy to assemble. You require only 15 minutes or less to assemble this piece. 
Zinus is committed to developing high-quality, comfortable, and easy-to-assemble love seats and leather sofas that deliver elegance to your living room and fulfill your desire to create a dream house. A person on the search for a mid-century modern sofa will love this product. 
The upholstery is made of durable fabric, whereas its padded and soft velvet back cushions are made of high-density foam, ensuring a comfortable seating experience. Plus, its hardwood frame wrapped in supportive foam cushioning makes it long-lasting and durable. And it comes with a one-year warranty. 
An added advantage of this mid-century sofa is its easy and tool-free assembling. Just follow the instruction manual that comes along, and you can assemble the couch in just 15 minutes without using any tools. Lastly, its removable soft back cushions allow you to clean the unit efficiently within minutes. 
The mid-century modern sofa by Modway is upholstered in quality polyester fabric and complements well with your room design. It serves as a center of attraction where you can just relax, watch movies and sports, have a conversation, or sip a steaming cup of coffee or tea. 
In terms of construction, it boasts four cherry-colored solid wood legs to deliver a sturdy feel. Along with that, a solid hardwood frame supporting foam back cushion ensures long-lasting durability and added comfort. It always adds a welcome presence in your home. 
Many mid-century sofas available on the market require to call upon a specialist or a professional to assemble, or if you're able enough, it will take a large chunk of your quality time. However, assembling this piece feels like a breeze, as it takes only 10 minutes to do so and wouldn't need additional tools.  
With a futon sofa in your room, there is always a struggle to accommodate other furniture or beds there. But, with a Nouhaus Module convertible mid-century sofa, there is no struggle, discomfort, or settling on a design. With several furniture options and designs, it has taken the comfort of mid-century living to a whole new level. By merging a room couch with a proper mattress, it feels good as it looks. 
The mattress is breathable and made of supportive latex, so days of hard crossbars, unforgiving foam, and squeaky springs are long gone. As the piece is "bed at night and sofa at day", it brings everlasting comfort and functionality into your space. 
Now you can easily impress your guests with this beautiful and elegant piece of furniture. Being a luxury piece, you will get upholstery in high-quality and won't have to settle for less. It also comes in various fabric colors and designs, you can choose one that suits your vibe best. 
Many convertible couches present complicated setups and hardware, which badly hurts your fingers. With this unit, you can turn your mid-century sofa into a bed in just three steps. One of those steps is just throwing out your velvet cushions. That's how easy it is. When the product reaches you, attach the legs to make it a sofa and lounge, in style. 
17. Lisson Genuine Leather 85" Square Arms Sofa

In Vintage Brown or Cognac Tan, the square arms sofa by Lisson adds a welcoming vibe to your home. This sofa is so mid-century with a solid wood frame and tapered wooden legs in a gorgeous honey brown shade. You won't go any wrong with this piece if you're looking to bring on mid-century styles to the living room. 
With respect to comfort, it doesn't go any wrong with high-density foam cushions supported by Pirelli webbing. Along with that, a pigmented leather tapestry will soothe your eyes. As time goes on, it won't lose its charm, and the gorgeous vintage tone along with full-grain leather highlights its beauty and continues to do so. 
18. Mary Genuine Leather Reclining 52″ Square Arm Loveseat

The stylish and comfortable piece of mid-century modern furnishing is an option to look at. A top-notch grain leather and high-density foam ensure durability as well as comfort. Whether you are trying to have a nap after a hectic day of work or just want to have a bucket of popcorn to watch a cool movie, it's sure to deliver the intended relaxation. Now push back and relax, as this couch can recline.  
With respect to the design, hand-stitched details deliver an enchanting look, complemented by the tapered legs with a coffee brown finish. Its appealing color easily blends in and adds warmth to your site. 
A mid-century convertible couch bed by DHP Paxson boasts a stylish linen upholstery with a low-profile design that makes it ideal for small living spaces. Being a convertible couch with a soft back cushion, it easily and quickly transforms into a bed. Also, its spit-back design provides multiple comfort positions so that you can have a sound sleep there. 
Other than that, its legs are made of solid wood that supports the sofa, and padding underneath it protects your beautiful floor from scratches and scuffs. Its assembly is also pretty simple, which takes 10 minutes. 
How To Select A Mid-Century Modern Style Leather Couch?
The primary characteristics of any mid-century modern sofa are its simplicity, shape, natural finishes, impressive crafting, clean lines, tapered legs, and bold colors. With a comprehensive collection of mid-century leather sofas available on the market, you will definitely get overwhelmed. So, continue reading to know more about looking for while shopping for a mid-60s couch. 
Simple is beautiful and this furniture is a worthy example of that. If you do not want fastidious and vibrant colored furniture, it is the one you need. Clean lines, sleek design is essential here. These couches are full of angles, texture, woods, shape, graphic design, leather, lines, and whites. 
High-level crafting ensures the longevity of your furniture and modern designers are paying utmost importance to the fact. For genuine vibes, we recommend having natural wood finishes amongst which teak is the most popular material to be used in these. 
When buying a sofa, ensure the frame is durable enough and the cushion is comfortable enough. Also, if you have seen a picture of a mid-century room, you might have got an impression of floating pieces. The reason is short and tapered legs. 
Furthermore, many mid-century style couches are easy to clean so you would prefer that. And, top-grain leather upholstery tends to get better with time in many of them, so it would also be a viable choice.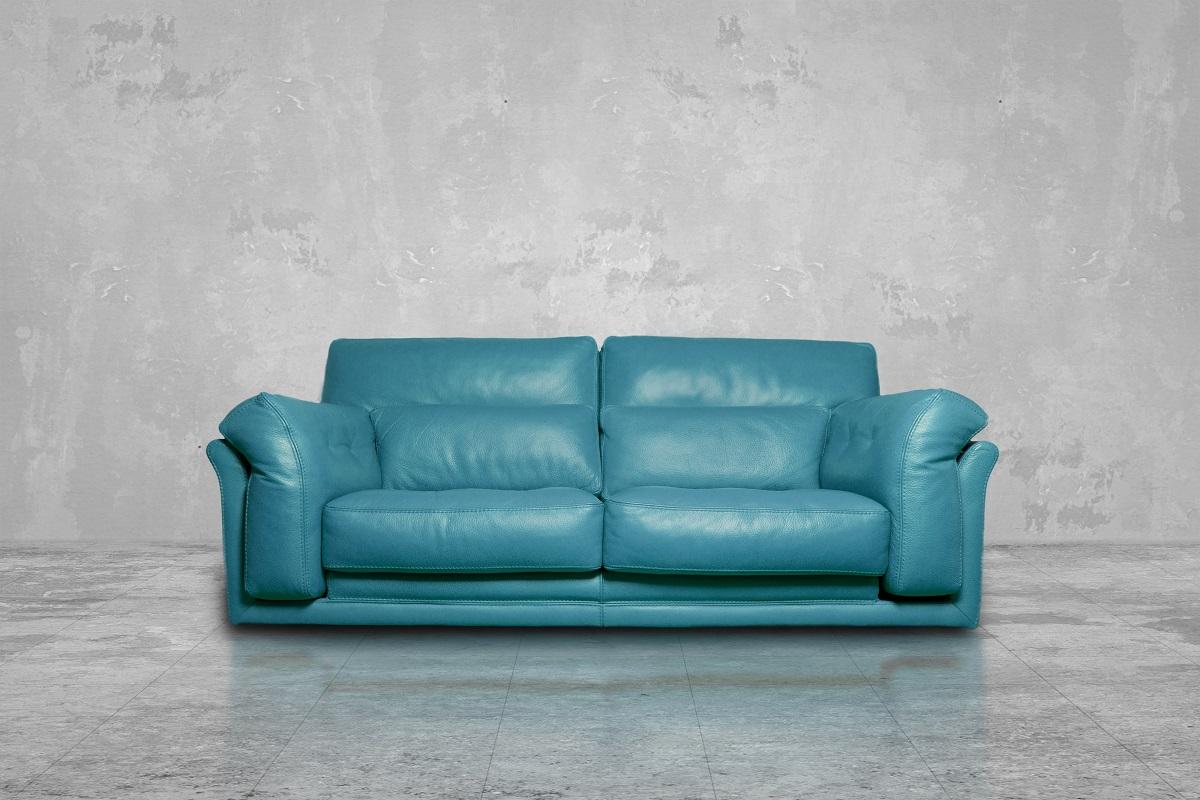 Final Words
Comfortable and appealing, a mid-century modern style sofa is worthy of investment. So, if you value sleek design elegance and want to create some antique vibes for the living space, you know what to choose. These pieces are available in an offline or online shop at a varying price so that you can purchase from anyone accordingly. 
We hope our extensive list of options gives you some ideas about elements that you could incorporate in home decor. Hope you'd be able to select an ideal mid-century sofa for your home. We'd continue to bring you valuable ideas to make your space appealing and glamorous. So, keep an eye on this space. 
Till the next time, goodbye!
Related Articles
21 Mid Century Modern Dining Chairs
The Best Colors for Master Bedroom
37 Most Iconic Furniture Designs
17 Best Furniture Stores in Houston
11 Best Leather Recliner Chair