A home is never complete without a lovely paint finish to complement the whole design of the home, be it a modern or a classic design. And while many would opt for a solid, plain color for the walls, there are others who opt to be more creative even on a simple way. Faux painting is one of the simplest, but nonetheless stunning ways of finishing off a home or even just a room. Faux painting or finishing aims to copy or mimic surfaces of marble, wood or textile and require different technique to achieve each surface effectively. This amazing technique makes a home or a room wall stand out from the rest of the decors and chosen furniture.
How to Impress With Faux Painting
simple strokes for different effects
Creating a texture on a flat surface can be achieved by using different techniques. In faux painting, creating texture can be done by using different brush strokes. Each overlapping stroke builds up the overlapping effect on the surface and forms the faux painting layers even if only one paint color is used.

sponging A way to a lovely wall
Marble effects can be achieved through sponging. This technique is used in faux painting and is very effective in creating stunning effects. Sponging a single hue or multiple colors over another solid color creates a lovely marble effect.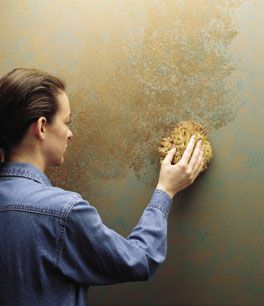 texture through a common household item
While sponges and brushes are great tools, other household items can also be used to achieve a perfect faux painting. This example which uses tissue paper creates a marvelous effect on the ceiling. The brown paint seem to glow into a golden color and sinews are formed naturally from the crumpled tissue paper.

Ombre of earthy tones and faux painting
Colors and hues going light to dark is a sight to behold. This is why ombre is a great choice in painting a wall at home. This becomes even better when faux painting and ombre is combined and a neutral color is used. This can be a perfect bedroom wall finish or an accent wall in the living room.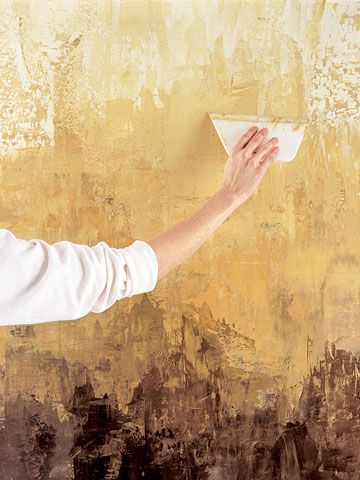 highlighting the best corner of the home
The most comfortable place or corner of the home deserves a relaxing view. Creating an accent wall with white and blue faux painting is refreshing and most definitely an inviting way to sit back and relax on that lovely corner. Add complementing and comfortable furniture and the natural beauty of flowers and you will have a space every guest will envy.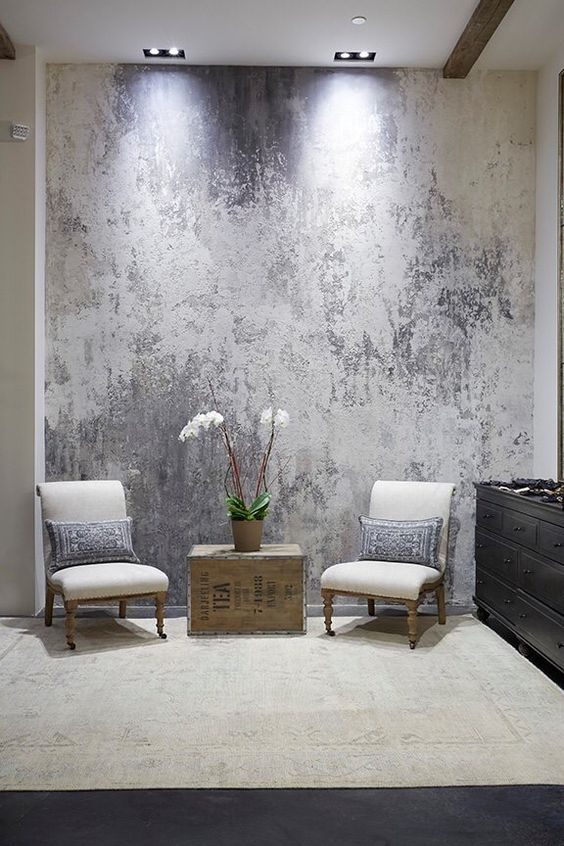 marvel on a faux painting that aims to recreate marble
The natural beauty of marble, the swirls of colors, sinews and overlapping hues make it a sight to behold. Imagine this inside a home complementing all the furniture and fixtures. Simply majestic and definitely breathtaking.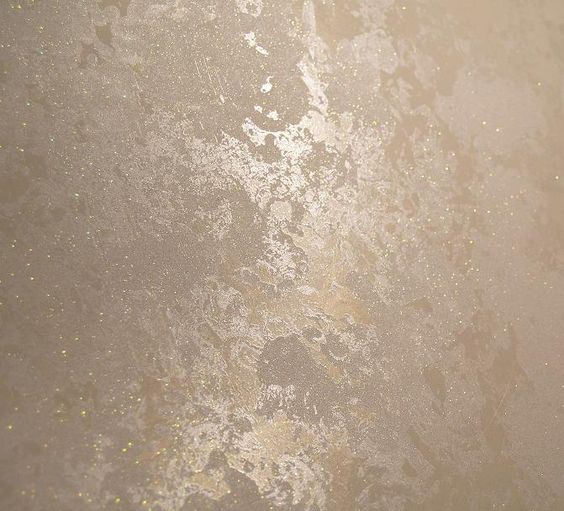 achieving a verdigris look on a classic drawer
Verdigris is often a green pigment that appears when acetic acid is used in copper. This faux effect creates that old but lovely look on a classic drawer. Place this in a room and it will instantly become the center of attention.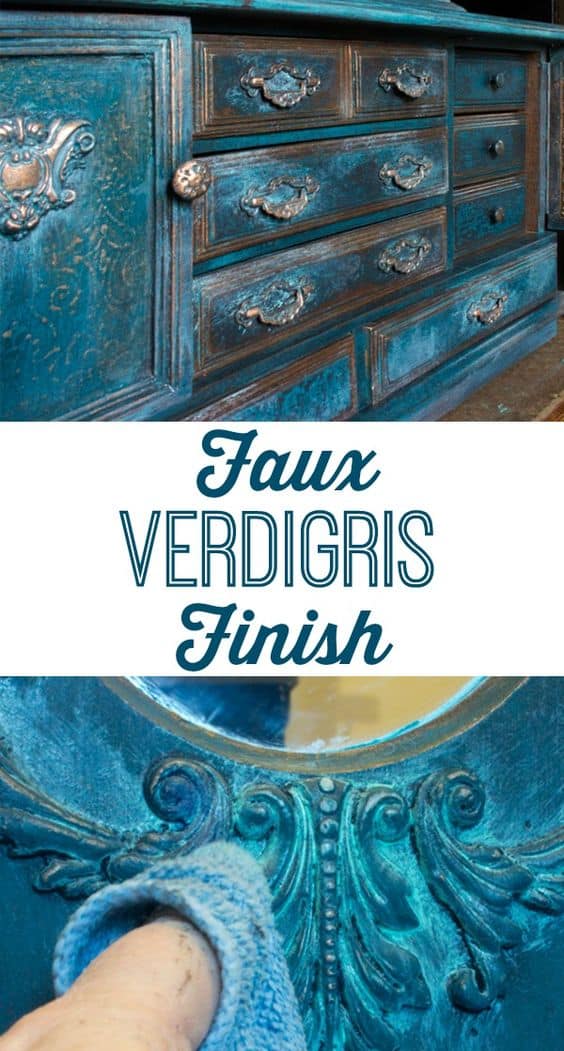 Spanish staircase highlighted with faux painting
The romantic Spanish inspired staircases becomes even more splendid with a faux painting wall for a background. The staircase itself becomes more vivid against the soft earth tone faux painting. The chandelier, plants, windows and pots add more drama to this lovely scene.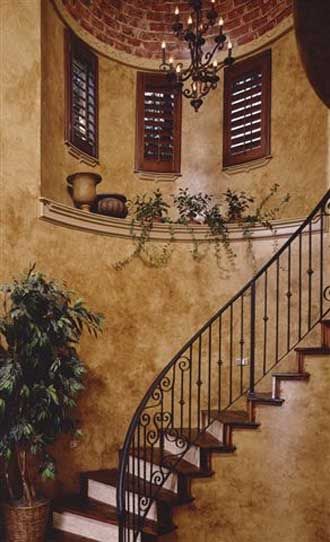 stunning bathroom in faux red finish
Red is a color that some people find too strong for their taste. Adding details in red through faux painting, however, can change this perspective and can definitely change anyone's mind. The red is somewhat subdued by the brown mix and the stones and rocks used for the whole theme of the bathroom makes the red pop without the harsh effect on the eyes.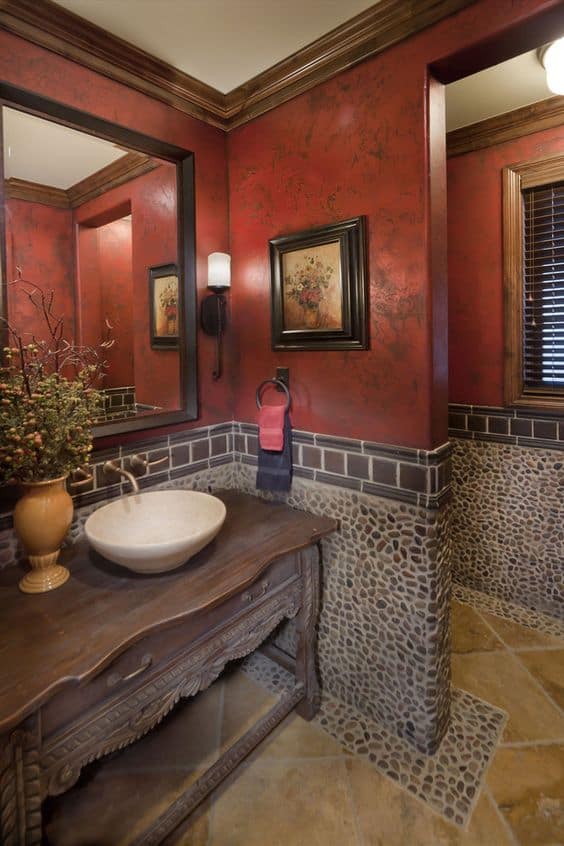 achieving a natural wood color and look
One of the most natural faux lookes comes from wood. The different hues and the texture from wood attract more people than anything other materials can. Restoring the faux design of a door gives it more attitude and makes it look more attractive than just having it in plain paint.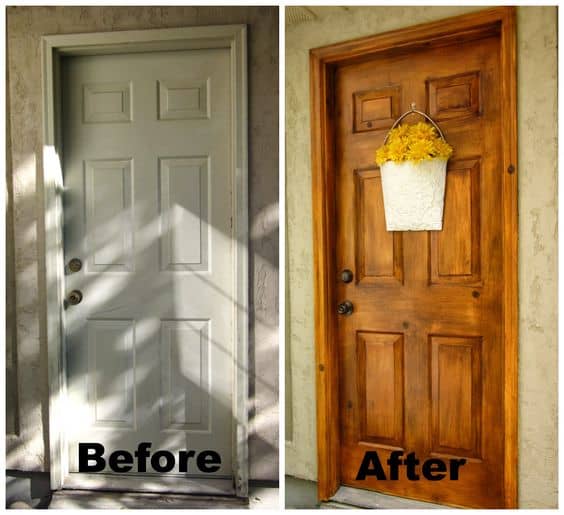 splash of every color in different hues
Plain painting or finishing in a home is great, but adding a little more detail to the plain wall painting will add a different drama level to the wall and the whole room. This faux painting using different colors creates the illusion of dyed cloth. Each color blends well with each other and offers a majestic effect to the furniture and the rest of the room.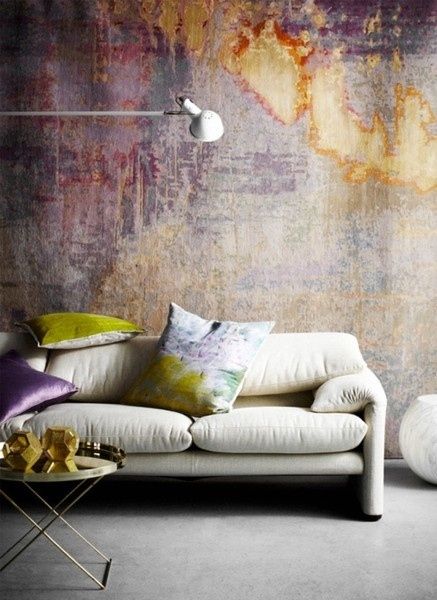 lovely marble mix of red and blue
Mixes of colors are very common for marble, and achieving this can be quite easy through faux painting. This lovely marble effect can be used on your walls for a decadent look.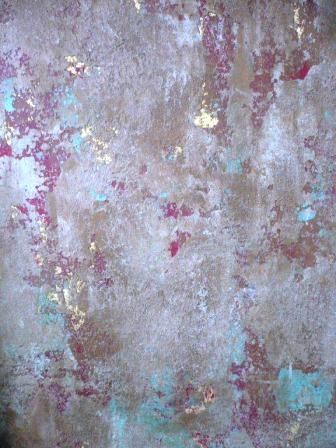 soft faux painting for a classical look
Dreamy rooms are lovely in plain finishing, but finishing a dreamy room in faux painting makes the room exquisite. All the lovely ladies will agree on this setup and will truly have a great time accessorizing a room with soft colored faux painting and a vintage vibe.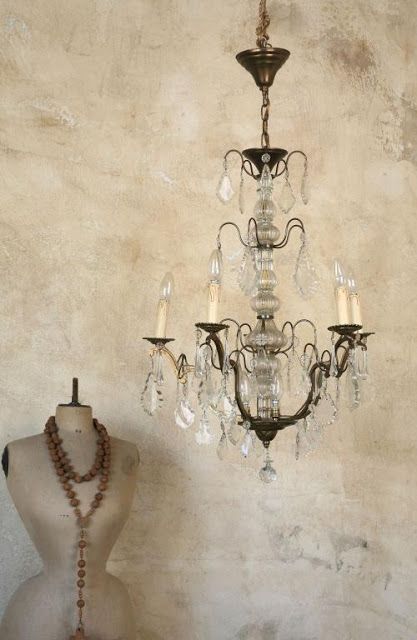 serenity in faux white and blue
Green and blue faux painting can remind anyone of nature and the natural color of the sea. The calming effect makes this faux painting ideal for any home and the effect does not wear off easily. Anyone who wants to bring inside his home the serenity of the sea will find this combination of colors in faux painting to be ideal.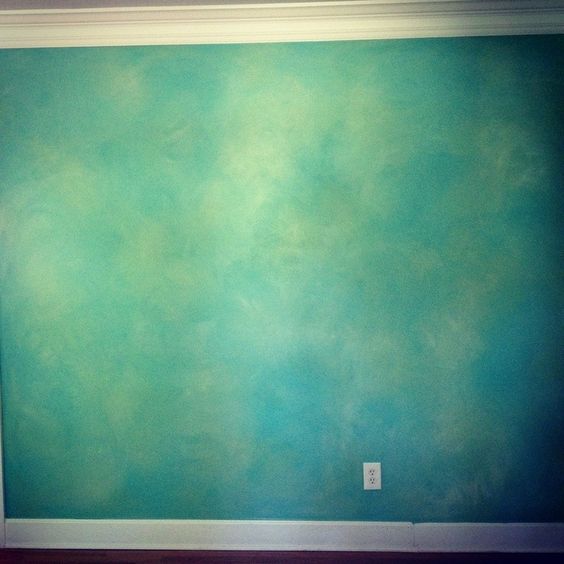 A mix of texture in earthly tones
Faux painting also includes the illusion of embroidery, and the image below is a perfect example. The details of the design are stunning and can remind anyone of the days of classic paintings and impressive works of art. The earthly tone used for this faux painting also lets the details stand out without compromising its own lovely effect on the whole piece.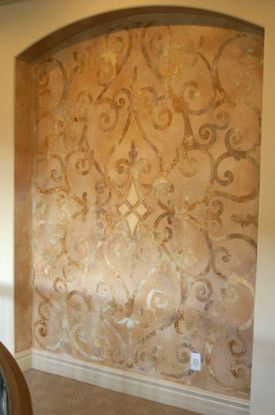 creating faux effect on wood in teal
Teal can create the verdigris effect and can be lovely for faux painting. Adding this effect on natural wood creates depth and a rustic feel to the material. Use this technique for a vibrant country home feel.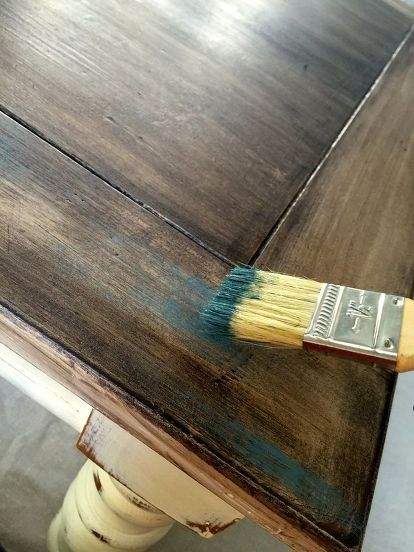 Accent wall made with faux painting
While many people find an accent wall unnecessary, this ombre faux accent wall will surely make people think otherwise. It is stunning and gives a home the right oomph. The "ooh's" and the "aah's" will come naturally for guests as they marvel in this beauty that lets the room stand out amongst the rest.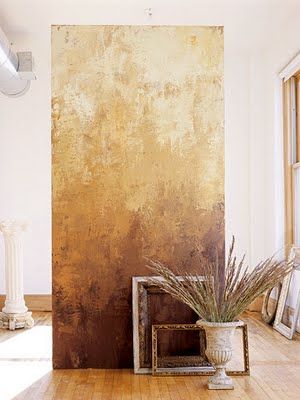 Have you ever give faux painting a try? Feel free to share your projects in the comment section below.
Related Articles
Faux Painting and Faux Finishes 101- Definition, Tricks, Inspiration