The Husqvarna YTA24v48 needs no introduction as it's one of the coolest lawnmowers on the block. But is that reason enough to buy it?
Well, we don't want to rush you into making that decision right away, as we'd like users to be fully informed before investing in this mowing machine. Obviously, it's an advanced power tool and comparatively more expensive than conventional lawnmowers.
Therefore, we have a lot of features to discuss and points to make in this comprehensive review so you can make an informed choice. However, before we begin, we want to assure you that we tested this product across different parameters to gain a fair understanding of its pros and cons.
So, let's dive into the deets without further small talk!
Husqvarna YTA24v48 Review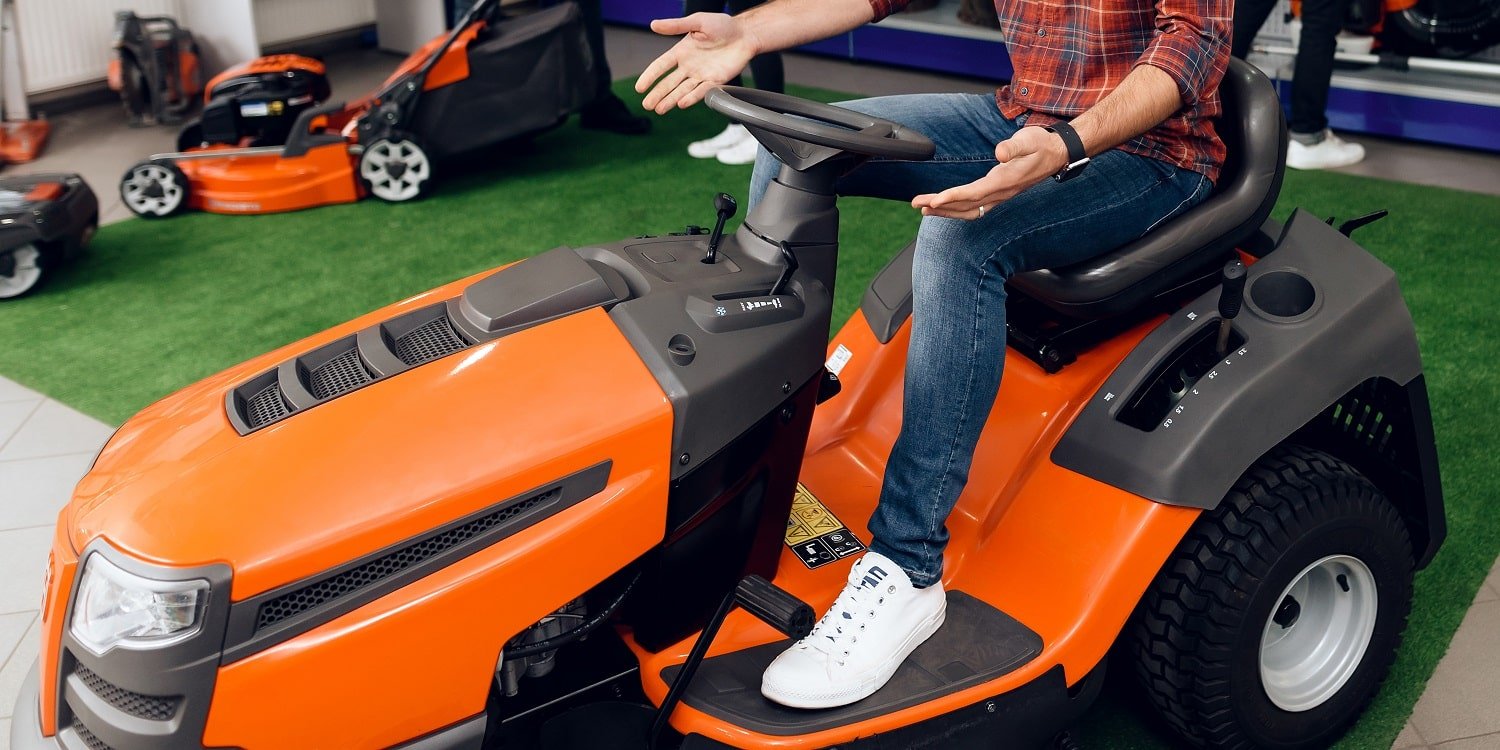 Husqvarna continues to be a reliable household brand as it has gained the trust of its customers over the years through consistent quality and performance. And the YTA24v48 model is no exception, so the following are the points we want to discuss to familiarize you with the product. 
Performance
To begin with, we want to focus on the engine of the model as ultimately, it's the power source that provides superior cutting performance, making short work of yard maintenance. On that note, the YTA24V48 pedal tractor mower runs on Briggs & Stratton Intek V-Twin engine, generating all the horsepower needed to take care of an acre or more of land.
Also, the model incorporates a high-tech debris management system and mechanical compression release technology to streamline cutting functions. Furthermore, it also comes reinforced with air induction mowing technology, which enhances the airflow, ensuring that the blades yield consistent trims.
Getting the machine started is no hassle at all, as it features a choke less start for instant activation, so all you have to do is turn the key and go. This element will especially appeal to busy homeowners who want to wrap up the job with minimum effort and waiting time.
However, the best part is that this unit can be fitted with trailers, snow blades, brushes, and more, further adding to the versatility of this mower. What supports multi-appliance compatibility is the mower's cruise control and fast pedal-operated automatic transmission enabling steady speed and unhindered mobility.
Word of caution – do not attempt driving this mower over a substantial incline as the machine may fail to make the climb. Despite offering stability and balance across even ground, the mower just cannot navigate over steep terrains. Believe us when we say this, every time we tried to make the ascent, the engine stalled shortly after.
Ease Of Use
Despite its heavy set design, the Pedal Tractor mower is a breeze to operate and pretty straightforward in terms of functions. For starters, it has an ergonomic seat that offers great comfort and control to the users. Once you take on the driver's seat, the lawn essentially turns into a driving zone, which you can maneuver at a chosen speed.
Between the handy cup holder and armrests, this mower is practically a joy to drive, which is unlikely to happen while working with walk-behind models. To further add to your convenience, the unit includes a charging port and electric clutch for improved user experience.
Cut Quality & Options
We are very impressed with the unique cut quality of this machine. Long story short, it features a 48-inch cutting deck providing wide swaths and consistent trims with each pass.
What supplements the precise mowing function is the fender mounted deck lever, spring assisted for smoother operation, and high accuracy. Another thing we liked about it is its top speed of 2.5mph, meaning you finish mowing in a snap once you get the hang of using the machine.
Cutting quality alone is not enough as a heavy-duty motor should also provide superior discharge functions. That being said, the Fast tractor side-discharges and collects clippings efficiently in the attached BioClip kit. Furthermore, it has mulching capabilities as well, so depending on your requirements, that can be a feasible thing to do.
Safety Features
When it comes to user safety, you can always rely on this brand to come up with intuitive features, ensuring a risk-free experience. That being the case, this mower includes a pressure-sensitive switch located beneath the seat, which shuts down the engine and deck as the driver leaves the saddle.
Moreover, the unit has powerful, bright headlights providing high visibility and monitoring functions. Also, you can extend the working hours on the yard, well after the sun goes down because of these high capacity lights. Lastly, it incorporates a Reverse Operation System (ROS) that instantly stops the blades while backing up, for additional safety.
Warranty
The Husqvarna Yta24v48 Fast Tractor comes with a trio of warranty packages that looks comprehensive from the get-go. Besides the three-year limited warranty, a five-year coverage plan takes into account the front axle, frame, and chassis. However, what impresses us most is that the manufacturers back the deck with a 10-year consumer warranty.
What Could've Been Better? 
At the end of the day, no piece of equipment is perfect, and they're bound to have one flaw or the other. However, when it comes to lawnmowers, if you're looking for a high-end model, it's best to ascertain the effectiveness and quality of individual parts before investing in an option. 
When we tested the YTA24V4824V, the experience was not entirely smooth as we found minor electrical and mechanical issues. Even if we let that bit slide, we don't like that the mower cannot scale sloped terrain. This could be a major inconvenience for users wanting to mow across uneven grounds or inclined paths.
Given the price of the item, this can be a deal-breaker for a lot of buyers as people would expect it to seamlessly navigate across varying terrain. 
Pros
Runs on high capacity Briggs & Stratton Intek V-Twin engine

Maximum achievable speed of 2.5mph for faster cutting

Three-tier warranty packages, increase value for money appeal

Ergonomic seat with armrests and a cup holder

Multiple safety features providing risk-free operation
Cons
Mower fails to work on inclined surfaces

Unit suffer from minor electrical and mechanical issues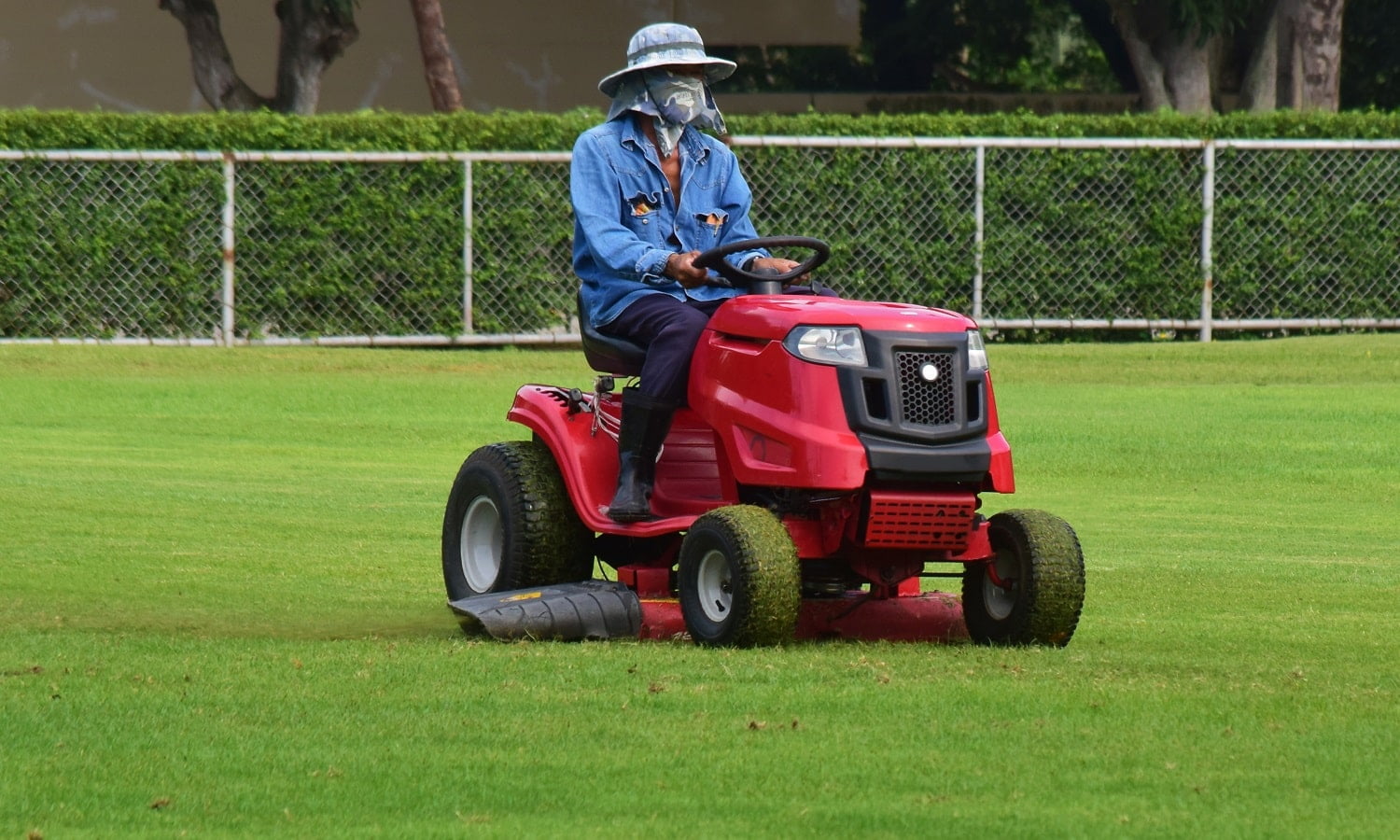 Verdict
Despite the flaws, we agree that in the case of the Husqvarna YTA24v48, the pros outweigh the cons. Therefore, if you have a large green space to groom, you must consider this reliable option for neat, professional-looking cuts.
Also, it's pretty low maintenance, so you don't have to worry about costly tune-ups in the long run. Lastly, when you're going for a high-end option, durability is an essential factor that you cannot overlook. With this unit, you'll be tending your lawn for a long, long time, and it will be years later when you need a replacement.
Plus you're getting a great warranty with the package, so you can't really complain about minor faults here and there. So go ahead and get yourself this tractor model.
Also, don't forget to let us know in the comments section below about your experience. 
Till next time!
Related Articles
13 Best Lawn Tractor Batteries  
5 Best Self-propelled Lawn Mowers Right Now
The 5 Best Lawn Mowers for St Augustine Grass Right Now
Best Lawn Edging for a Legendary Garden 
4 Best Walk Behind Brush Cutter 
3 Best Yard Hydrant  | Buyer's Guide and Reviews
5 Best Stick Edger | Buyer's Guide
13 Best Trimmer Lines | Multi-Sided, Round, Square, Twisted & Serrated
13 Best Inexpensive Lawn Mowers For Small Yards
6 Best Electric Start Self Propelled Lawn Mowers
11 Best Battery Powered Lawn Mowers  
How to Sharpen Reel Mower Blades?
Zero Turn Vs Riding Mower, Differences & Best Solution for 2022
Who Makes The Best Lawn Mower Engine Today?