In this tech-driven day and age, a drawing tablet is an indispensable tool in any graphic artist's arsenal.
Not only have these amazing products made designing digital art a smooth breeze, but the level of efficiency and accuracy they offer is simply unmatched. And the best part? They are available in various sizes, allowing users to choose as per their requirements. 
Thus, if you are a graphic artist, going for such a product would certainly be a wise decision. However, since the market is flooded with various cheap brands that offer below-par performance, choosing the right one can seem like a daunting task. 
That's why we have compared two of the most renowned drawing tablet brands, Huion and Wacom, to help you decide which one would be a better option for you. And to make matters a bit more interesting, we've provided detailed reviews for some top-quality drawing tablets from both brands.
So, make sure you read the entire article!  
Huion Vs Wacom | Brand Overview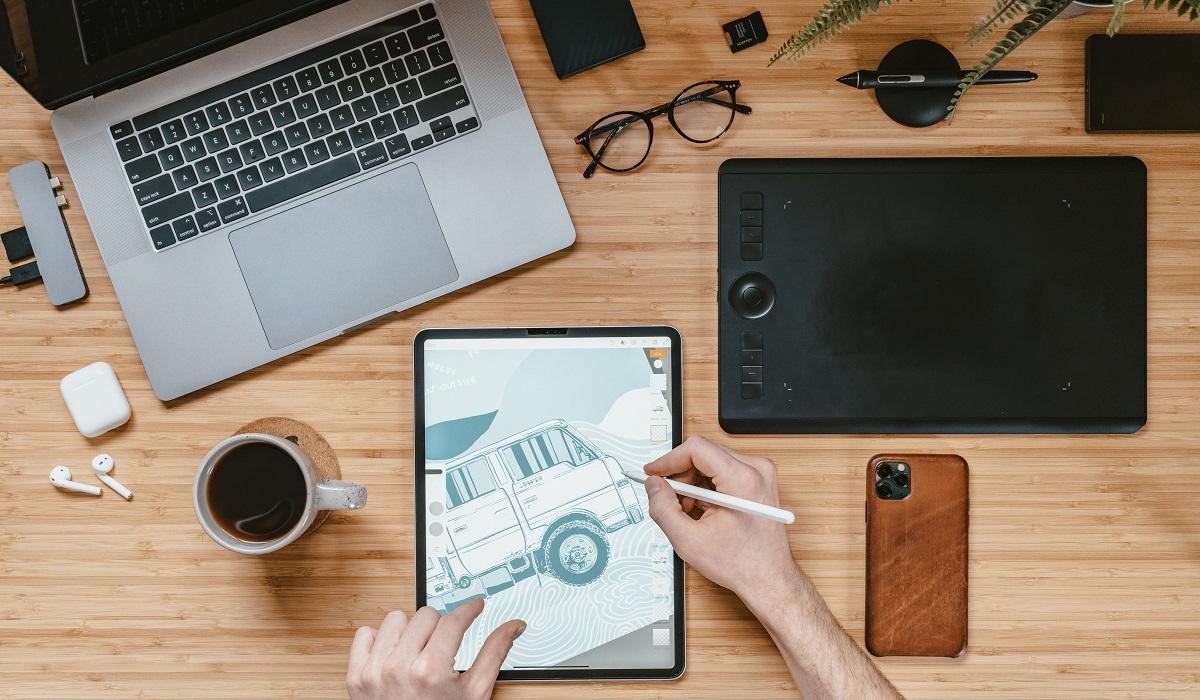 Huion was founded in 2011 in China and is best known for manufacturing and designing LED light pads, pen display tablets, and a range of other interactive input devices. It is dedicated to optimizing user experience and bringing their requirements to life, which is why it has customers from across the globe, including the USA, Japan, Canada, and more. 
On the other hand, Wacom is a Japanese brand founded in 1983 that mainly focuses on producing graphic tablets and other related devices. Also, it is known for offering solutions to top educational and medical companies and top-notch user interface technologies. The brand has many creative customers globally, from auto-design and manga to cinema and animation.
Huion Vs Wacom | Detailed Comparison
Here, we have provided a detailed comparison between both brands. 
1. Multi-touch And Express Keys
Multi-touch enables graphic tablets to identify different points of contact at the same time. Thus, it helps improve the functionality of the device, especially when it comes to zooming in and out and rotating. You can enjoy this feature in Wacom tablets across its Cintiq and Intuos series but not on any Huion tablet.
But even though it is a handy feature, it is certainly not a must-have like the express keys, so it is not a deal-breaker for most people.
Speaking of the express keys, they are common in pretty much every drawing tablet as they are useful for functions such as zooming, saving, and undoing. The main difference usually lies in how many buttons the drawing tablets come with. Generally, you get to see more buttons on bigger tablets, which can help make the workflow easier. 
Now, as far as Wacom graphics tablets are concerned, all of them sport such functional keys, with Wacom Intuos pro featuring a unique touch ring. This touch ring enables you to zoom in and out by simply sliding your finger on the wheel. Huion tablets also come with express buttons except for the 420 models.    
2. Connectivity
There are mainly two types of connectivity available on the market: wired and wireless.  
If you are someone who has to spend a significant amount of time working outside or away from the desk, make sure to choose a wireless option. However, if your work is mainly desk-oriented, a wired model, we think, would be a better option.
Moving on, the Bluetooth connectivity available in Wacom Intuos models do better than the 2.4Ghz RF wireless in some Huion tablets, as the former can be connected wirelessly. On the other hand, the 2.4Ghz wireless technique of Huion means that you will have to plug it into the USB adapter. 
Thus, it can be safely said that Wacom beats Huion in terms of connectivity.
3. Design
Both Wacom and Huion tablets feature aesthetically pleasing designs. If you compare the Huion Kamvas 22 Plus with the Wacom Cintiq 22, you can see that both of them are essentially screens without express buttons like other drawing tablets. 
However, you can get a Wacom express key remote featuring 17 customizable keys and a touch ring for the Wacom model. Unfortunately, the Huion Kamvas model doesn't offer a matching accessory. You will have to connect it with an Android device and then work on the graphic tablet.
Apart from that, both the models feature an adaptable stand that enables users to adjust the height as per their requirements. However, the Wacom stand is more flexible as it has an angle adjustment ranging between 16 and 82°. 
The Huion stand does a great job as well, with an adjustment range between 20 and 80°, but certainly doesn't match the flexibility offered by the Wacom stand. Therefore, Wacom is a notch better than Huion in terms of design.      
4. Pen/Stylus
The stylus/pen is perhaps the most important of a graphic tablet. And in order to get the most out of your product, always ensure that it comes with a battery-free digital pen. 
Such pens are not just durable and easy to use, but they also last longer. And unlike the ordinary styluses, they don't use batteries but the inductive current from the tablet's surface to power themselves.        
Almost all Wacom models come with battery-free styluses. On the other hand, Huion provides them only in its Kamvas tablets, but don't worry; you can purchase them separately. Also, both types come with express keys and pretty much work the same way.   
Apart from that, another important factor that you should consider is how the pen erases. Graphic tablets such as the Cintiq Pro from Wacom come with a unique feature that allows users to turn their stylus upside down and erase the art. However, other digital pens from the brand need the artist to push aside the button to erase the drawing. 
Nevertheless, Wacom's Pro models allow for the most natural erasing motion. Plus, with Wacom tablets, users can customize the pen functions through the tablet properties. A pen tilt feature, for instance, detects the angle at which the tool and the drawing tablet are inclined. This results in natural-looking pen, brush, and eraser strokes in apps that support tilt sensitivity.
While talking about digital pens, it is difficult to keep their nibs out of the conversation. Both Wacom and Huion tablets come with extra nibs so that you can replace them when they wear out with time. Additionally, Wacom tablets come with flexible nibs, made using soft plastic in addition to the ordinary ones, which we are sure a lot of users love.  
Lastly, it is worth noting that Wacom tips are not compatible with Huion tablets and vice versa.   
5. Display
When comparing the displays, the tablet monitor size is a crucial factor to consider as it directly determines the cost of the tablet.
The Kamvas tablets from Huion boast outstanding colors. In fact, the Huion Kamvas 22 Plus features a 140% sRGB color gamut, which, we must say, is quite impressive. This is because of its special Quantum Dots Technology, which offers a 1:1,200 contrast ratio on the screen. 
You might be surprised to know that it is the same technology used in Samsung OLED panels, making it one of the best displays for drawing tablets. The same thing goes for the Huion Kamvas Pro 16, which has a 120% sRGB color coverage, slightly better than the 96% of the Wacom Cintiq 16. 
Finally, both Wacom and Huion tablets include matte, anti-glare displays that make them easy to use under bright lighting conditions. 
6. Pressure Sensitivity
Both brands design their drawing tablets with top-notch pen pressure sensitivity that ensures they offer a natural and fun drawing experience. Thus, it means the amount of pressure a user exerts on the screen determines the heaviness/lightness and thinness/thickness of the lines they draw, just like a real pen.
Although, when the number of levels crosses 1,000, it becomes very difficult to point out the difference between the devices. This is because all drawing tablets can pick up details from even the minutest of variations in the applied pressure. 
However, since Wacom and Huion are two of the leading manufacturers of drawing tablets, they offer at least 2,048 pressure sensitivity in their digital pens. Therefore, it is pretty much useless to compare the level of pressure sensitivity between the two brands, as you will barely find any difference.      
7. Resolution (LPI)
Measured in lines per inch (LPI), the pen resolution of a tablet dictates how well the tablet can detect minor changes. Newer drawing tablets can capture up to 5,080 LPI, thereby offering artists an incredible level of detail. However, even a tablet with 1,270 LPI can provide enough detail to capture projects perfectly well. 
Although there are differences between the Wacom and Huion tablets in this aspect, both of their pen resolutions are sufficient for most users.
8. Performance
When it comes to performance, the tablets of both brands are outstanding. Wacom offers a refined texture on their drawing tablets, which is neither too smooth nor too rough to draw on. On the other hand, Huion tablets aren't as smooth as Wacom tablets, yet they still work well. 
9. Warranty & Support
Usually, Wacom and Huion drawing tablets are backed by a one-year warranty. But the tablets from the Wacom Pro series provide a two-year warranty. And while Wacom offers 24/7 online chat and phone support, Huion provides support through email, Skype, and chat. Thus, in terms of warranty and support, Wacom beats Huion.   
10. Price
Huion tablets are economically priced. So, naturally, that makes them a perfect choice for newbies that want to use the tablets occasionally and for those on a limited budget. 
On the other hand, Wacom tablets tend to be three times costlier than Huion tablets. That is because they do a better job, be it in terms of providing customer service quality, multi-touch functionality, pens, etc. Not to mention, Wacom tablets are made using high-quality and durable materials and therefore can resist rough usage and drops better than Huion tablets.
Huion Vs Wacom | Top Drawing Tablets
Here, we will be taking a look at some of the top drawing tablets from both brands to help you make an informed purchase.
1. Top Drawing Tablets For Professionals
These are the best drawing tablets for professionals from both brands:
Apart from providing one of the best digital drawing experiences, the Huion Kamvas Pro 22 can meet all your online teaching needs by allowing you to use various teaching software. Artists and online tutors from all across the world have praised this device for its highly functional features. So, let's dig a little deeper.    
Why Did We Like It?
Straight off the bat, this pen display tablet boasts a full laminated screen, which minimizes the parallax effect and delivers an incredible aesthetic experience. Coupled with this is an anti-glare glass that lessens the distracting glare caused by the ambient lights and enhances the brightness and viewing angles of the display. 
Thus, the pen tablet not only enhances your drawing experience but also protects your eyes from the harmful "glare" effect. 
Apart from that, it comes with a battery-free pen, which allows you to work continuously for prolonged periods without having to worry about the pen running out of juice. Furthermore, the pen supports the tilt function, thereby offering a natural drawing experience with top-notch accuracy, which is no less than a bonus in the books of professional graphic artists.
Additionally, this Huion tablet sports two touch bars and 20 customizable express keys, allowing users to scroll the page or zoom in and out of the canvas without breaking a sweat. And the best part? It is designed for right and left-handed users, unlike ordinary pen tablets.               
Last but not least, the HUION KAMVAS Pro 22 is backed by a one-year warranty. So, you don't need to worry about defects and technical issues; at least for the first year, the brand has got you covered.  
Pros
Backed by a one-year warranty

Offers a natural drawing experience

Good value for money

Reduces reflection caused by ambient lights

Sports a sleek design
Cons
Customer service is not the best
Now, let's talk about the Cintiq Pro 24 from Wacom, which is meant for designers and artists looking to add a revolutionary pen-on-screen drawing experience to their PCs. Sporting a beautiful 4K display, this Wacom drawing tablet brings a powerful array of capabilities, which professionals wouldn't want to miss out on.  
Why Did We Like It?
We were impressed with almost everything this Wacom tablet had to offer. However, what caught our attention right from the start was its 4k display, offering spectacular viewing angles and incredible color accuracy. Therefore, users can see every minute detail of their artwork. On top of that, it is etched, thereby reducing reflections and glare while offering a tactile and distinct drawing experience.
The graphics tablet offers users one of the most advanced digital pen performances. With four times higher pen pressure sensitivity and accuracy than the previous Wacom pens, the Pro Pen 2 offers unmatched results in creative control. Thus, you can rest assured that it will provide a realistic pen-on-paper feel to help you achieve outstanding results. 
Moving on, the express key remote sports 17 customizable buttons within easy reach, which is great. But especially fascinating are the radial menus and the on-screen keypad that further offers one-touch shortcuts. Naturally, one of the best graphic tablets that any professional graphic designer can hope to get their hands on.
Pros
Offers top-notch pen performance

Delivers spectacular viewing angles and color accuracy

Reduces reflections and glare

Offers decent battery performance
Cons
Sports an expensive price tag
2. Top Drawing Tablets For Beginners
These are the best drawing tablets for beginners from both brands:
If you are an amateur hobbyist or a new designer looking for an affordable yet quality drawing tablet, then the HUION H610PRO is for you. With no software or fiddly drivers to download, the product makes for a practical solution to all those who have little to no experience of using a drawing tablet. Keep reading to know all the features on offer. 
Why Did We Like It?
First things first, the drawing tablet features eight programmable express keys, which provide easy access to your set shortcuts. Thus, it not just helps improve your efficiency but also saves you precious time. Additionally, the product works with drawing programs such as Clip Studio, Illustrator, Paint Tool Sai, Photoshop, which gives it an edge over other tablets in a similar price bracket. 
Plus, it comes with OTG connectors out of the box that let you effortlessly connect the drawing tablet to your Android device and draw on the go. So, compatibility should be the least of your worries with this product. 
With the highly advanced pen tilt technology, its PW100 battery-free pen performs like traditional markers, pencils, and brushes. Thus, you get to have more fun while drawing. And since it is battery-free, you can start working immediately without charging.
At under 3 pounds, it is ultra-thin and portable, thereby making it easy for you to put it in a bag and carry it around wherever you want. Finally, it sports an affordable price tag, which ensures it delivers good value for money. 
Pros
Good value for money option

Boasts a lightweight construction

Supports a wide range of drawing applications

An ideal choice for beginners and amateur hobbyists
Cons
Doesn't feature a display
The Wacom Intuos CTL4100 has been specifically designed for those who are fairly new to editing photos, writing, or drawing on their Android device or computer. Sporting a large drawing area, this drawing tablet helps bring your best ideas to life. From our experience with this product, we can assure you that it has almost everything that would help you get creative digitally.  
Sale
Why Did We Like It?
To begin with, it comes with a pressure-sensitive pen that offers both control and top-notch accuracy at the same time. Plus, it has been designed for both right and left-handed users, making it an instant hit among the masses. Oh! And did we forget to mention that it's battery-free? Thus, you can use it whenever you want without any issues.
Additionally, the two programmable express keys on the pen and the four on the drawing tablet deserve special mention as they keep your favorite shortcuts at the push of a button. Now, users owning a Chromebook will be glad to know that the drawing tablet has been tested to the compatibility standards of Google and hence is compatible with a Chromebook.
Lastly, when you register the product on the computer, you get access to premium software like Clip Studio Paint Pro, Corel AfterShot Pro 3, and Corel Painter Essentials 8. Overall, one of the affordable yet high-quality drawing tablets currently available on the market.        
Pros
Comes with a top-quality pen

Available at a reasonable price

Sports a fairly large drawing area

Easy to use
Cons
Takes a while to install the necessary drivers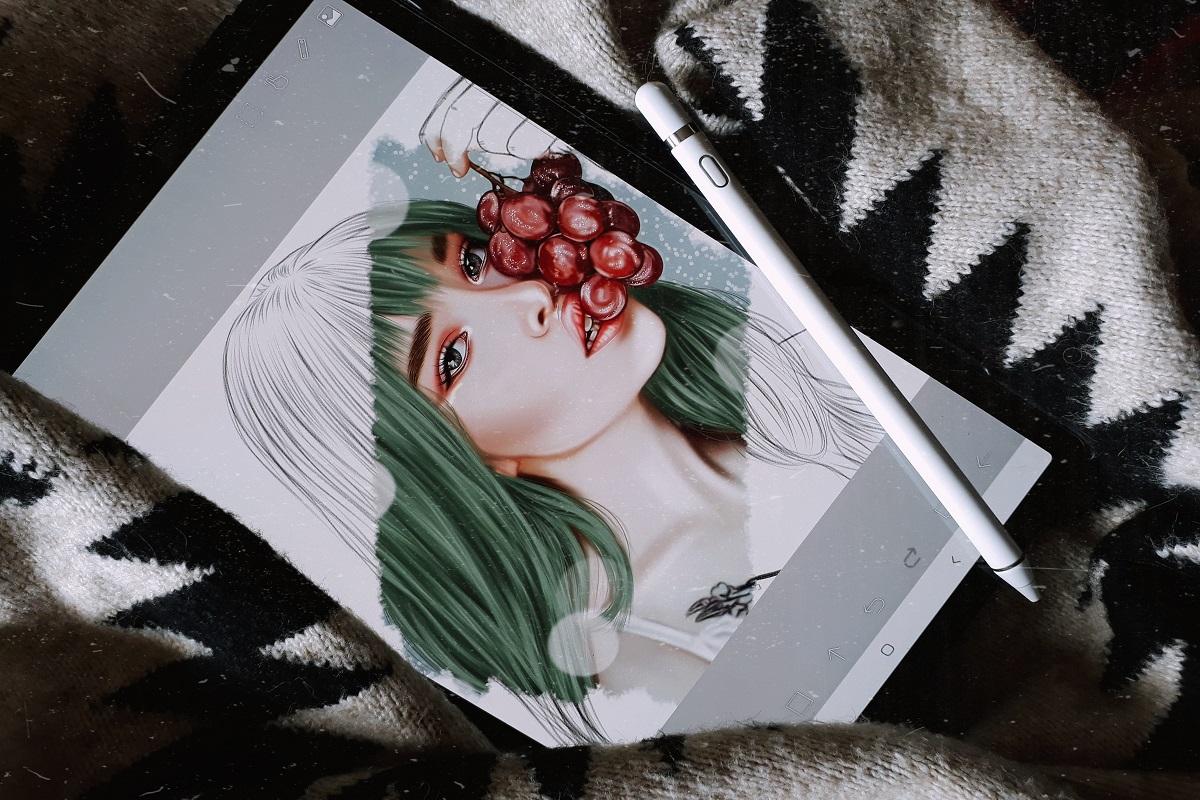 Verdict: Huion or Wacom?
So, which is a better brand, Huion or Wacom? 
In our opinion, a Huion drawing tablet, in many ways, can perform as well as a Wacom drawing tablet for an affordable price. So, if you have budget constraints, we strongly recommend going with Huion as it has some really exceptional options in its repertoire. 
Also, if you will be using the drawing tablet to enjoy your hobbies rather than professional purposes, go with Huion without a second thought.
However, if you want the absolute best experience and your budget permits, then Wacom would be the brand to go with. That is because Wacom tablets come with better styluses, sport a durable construction, and offer top-notch customer service quality. Not to mention, 4K resolution and multi-touch functionality are also available on some Wacom products, but not on any Huion tablets. 
Hopefully, now you will be able to make the right choice as per your requirements. So, on that note, we'll call it a wrap. Until next time, take care!
Related Links
14 Best Drawing Tablets For Animations & Illustrations
11 Drawing Tablets That Don't Need A Computer
5 Best Drawing Arm for Tablets
6 Best iPad Pro Drawing Case Options for Artists
9 Best Graphic Tablets for Beginners
9 of the Best Smart Pens for Artists
10 Best Stylus Pens For Drawing
XP Pen Vs Huion [Drawing Tablets For Architects]
Huion Vs. Wacom [Leading Drawing Tablet Brands]
5 Best Hand Drawing Reference Photo Sources
11 Best Artist Gloves For Drawing Tablets
12 Best Software for Digital Artists
43 Best Free Gimp Tutorials on Drawing & Painting
13 Best Art Desks & Best Drafting Tables for Artists