Portable air conditioners are a blessing we cannot thank technology enough for! With it, summer heat and humidity become more bearable than usual.
But that's only if it works properly! No matter what type of air cooler you own, it needs to be adequately maintained to ensure longevity.
We understand that the last thing you want to do is get into the technicalities of maintaining an air conditioner, but hear us out. Without proper maintenance, the device's value and functionality are compromised.
The maintenance of any air conditioner requires proper venting. However, the question arises – how can one vent a portable air conditioner? If you have this question on your mind, our guide will be the answer to it.
So, do not worry! Read on to know more.
Why Vent Portable Air Conditioners?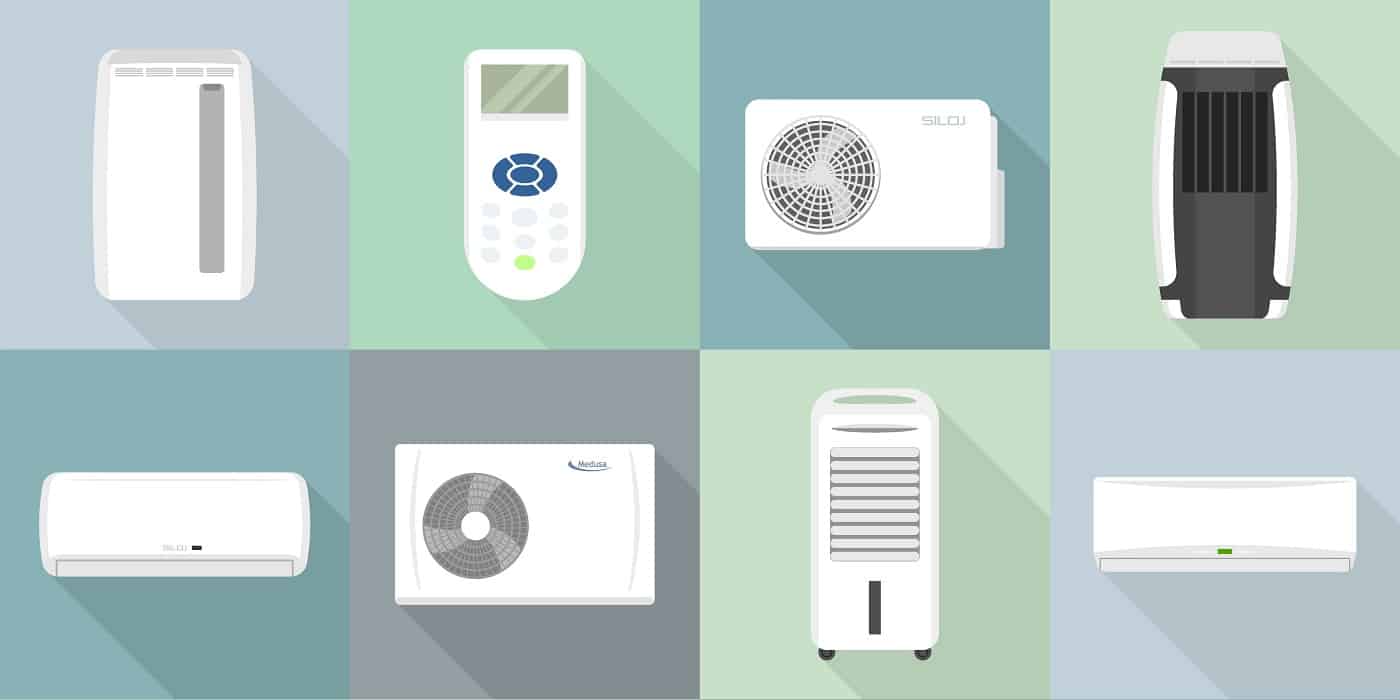 Before we tell you anything else, it's crucial to know the necessity of venting portable air conditioners.
These units alleviate the effect of sweltering summer heat by collecting all the hot air from whichever room you place them in. The warm air needs to be vented to cool the room, or else chances are, it'll keep recirculating, and the recirculating air will cancel out the force of cool air.
Thus, ventilation is essential to eliminate hot, stuffy air and circulate cool, fresh air.
Venting A Portable Air Conditioner 
Venting a portable cooling unit is a breeze, contrary to the impression you might've been under. Most models already come with a venting kit provided by the manufacturer. All that is needed is a window, and you're good to go.
However, if you wish to know how to vent cooling units without a window, we'll help you with that as well.
Venting Through The Windows
The traditional way of venting air conditioners is through the windows of the house. Although there are different brands, styles, and sizes of the device, they all nearly have the same venting procedure.
Generally, a venting kit comes with the following accessories: vent tube adapters, corrugated venting tubes, and a window bracket. The average vent pipe is not more than 5 feet long, so do remember to install them as close to the window as possible and follow the steps given below:
Step 1
First, bring the transportable cooling unit close to the window.
Step 2
Affix the tube adapter, also known as the exhaust connector, to the unit. Portable cooling devices always come with an outlet, and their diameter varies from model to model. It is usually at the back of the device, and that's where you will attach the tube adapter.
Step 3
Now, insert the venting tube, also called the exhaust pipe, into the tube adapter. Some models come with the exhaust pipe already attached.
Step 4
The next step involves adjusting the window bracket to the length of the window. You may use screws to secure the kit to the window. If needed, you can also trim the edges of the window bracket to ensure proper installation. Once the kit has been installed, shut the window.
Step 5
After that, you need to fasten the vent pipe to the window kit. Make sure it fits properly, and there is no chance of the pipe slipping out.
With this, your installation procedure will be complete, and the venting process can start. That's it; it's that simple!
Before you begin, a word of caution: some models have a different venting procedure, and the installation may differ entirely. While what we've detailed out here is a general guide that works with standard models, we still recommend you go through the instructions provided in the manual.
Venting Through Sliding Windows
In case you plan to vent the unit through a sliding door or window, we can help you with that too. Although the installation is slightly trickier, follow our guide, and it'll be effortless.
Method 1
Usually, the ordinary window bracket is meant for horizontal installation only, but it can be modified and installed upright to fit sliding doors.
Method 2
Some units come with double window brackets – the standard bracket and a filler bracket. This type of configuration is perfect for sliding windows.
If some space is left after installing the bracket, you can fill it with Plexiglas or wood.
For those of you who might not know, Plexiglas is an acrylic plastic sheet often used instead of glass because they are not easily breakable. They can be used to fill the extra space left in the window, and then you can start the venting process.
Venting Through Casement Window
Casement windows tend to open like doors, so, understandably, there might be some confusion when it comes to venting the air conditioner through them. Unfortunately, you cannot use the standard window kit with a casement window.
This is where Plexiglas will come in handy. You can cover the entire window with this acrylic sheet and drill a hole for the venting tube. Once the makeshift vent is ready, the venting process can start.
Venting Without A Window
If you wish to know how to vent the portable air conditioner without a window, we have got a few ingenious methods for you.
Tip 1: Venting Through Walls
A wall vent can be used to eliminate warm air from the AC unit. This vent can open into the storage area, laundry room, or another room according to your convenience.
All you've to do is cut a hole in a wall that can accommodate the venting tube. A sealant can cover the surrounding area to keep the hose in place.
Tip 2: Venting Through Dryer Vents
This method is not usually recommended since dryer vents have a smaller diameter, and air might not filter out effectively. However, some newer models have exhaust hoses slightly smaller in diameter, and they can connect to the dryer vents.
Tip 3: Venting Through Drop Ceiling
Have you ever entered a computer server room and seen air conditioners but no windows? They use the method of venting through a drop ceiling. An outlet is cut in the panel ceiling that can then easily accommodate the venting tube. Again, this is a new method, and several old models of portable air conditioners might not work with this configuration.
Frequently Asked Questions About Venting Portable ACs
What Is The Best Way Of Securing The Window Kit?
Window kits can fit most traditional windows. If the window has an up-down operation, then you can place the bracket at the bottom. However, if it slides from one side to another, then you can place the bracket on one side. You can alter the bracket to suit the window's requirement.
The goal is to ensure that the window is entirely covered with the window bracket so that air doesn't leak out. In case the window is bigger than the kit, install plywood or some other material to fill the gap.
What Is A Dual Hose System?
A dual-hose system is a type of venting mechanism in which one pipe is cooling the room while another pipe simultaneously extracts hot air. The method is different from a single hose system in which the same pipe is doing all the work.
As a result, dual pipe units work faster and have a greater cooling capacity, but they consume more power and tend to be noisy.
Can The Venting Hose Be Extended?
The short answer is no. We strongly recommend using only the accompanying installation kit and nothing else. Usually, the exhaust hose is 5 to 7 ft. long and should not be extended beyond that. If it is longer, it becomes ineffective in pulling the heat away from your room.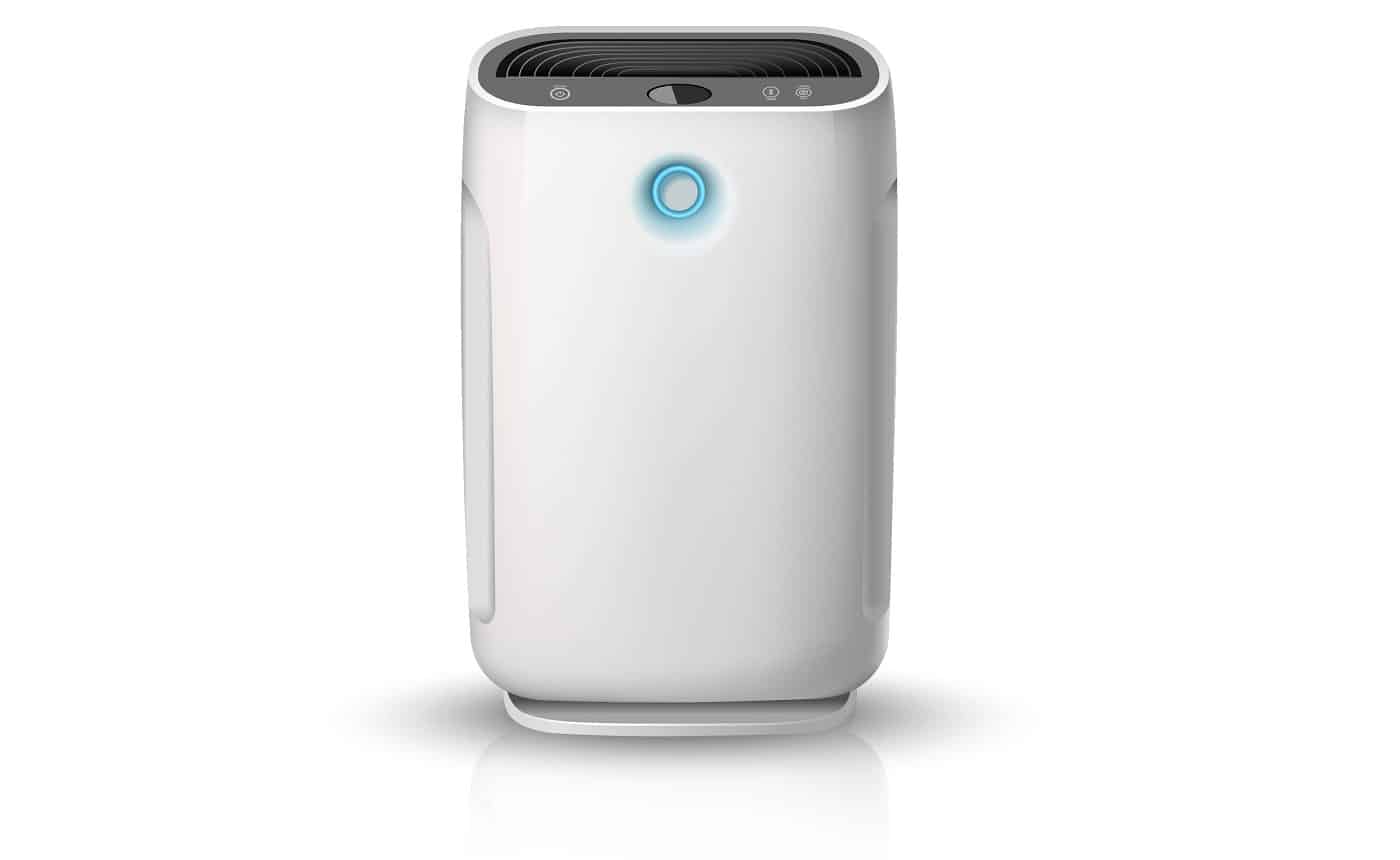 Conclusion
That's all for today! We hope you will now be able to buy that fancy portable air conditioner you've been eyeing without any concerns.
Whatever venting option you're looking for, they are all here in this guide. Portable air conditioners are versatile machines that can be vented with or without a window. All you need is a little creativity and some tools.
So, there is no need to deal with a poorly functioning air conditioner any longer. Just vent it the right way, and your life will be more comfortable and way cooler.
On that note, we'll take our leave. Till next time!
Related Articles
10 Types of Air Conditioners to Consider | Buying Guide
10 Best Dual Hose Portable Air Conditioners | Buyer's Guide
13 Best Portable Air Conditioner and Heater Combos of 2022 | Buyer's Guide
How To Hide Your [AC] Air Conditioner Unit?
13 Quietest Portable Air Conditioners  
9 Best Ventless Portable Air Conditioner
Zero Breeze Mark II Portable Air Conditioner
7 Best Through-the-Wall Air Conditioner
How To Clean Air Conditioner Coils Properly
Replacing or Repairing Your Air Conditioner Unit 101 | All You Need to Know