Do you want to transform your home and furniture without spending too much? Then it's high time you consider the best paint for furniture. 
Yes, you can now glaze your existing furniture to transform them all together and create a new ambiance in the house. Also, you can paint the furniture in a different color and then use glaze to match all the pieces of furniture. 
However, you might be confused about the process and wondering whether to hire a professional for the job. Let us tell you that this can be taken up as a DIY project and can be done by one or two people together. No professional is needed if you are up and ready for the job with the right supplies. 
You can save a lot of money this way, and you can easily purchase paint and glaze of different shades from local stores for the job. We will tell you about the entire process and share information about the materials as well in this guide. 
So, read on to know more. 
What Are The Best Types Of Glaze Applicators?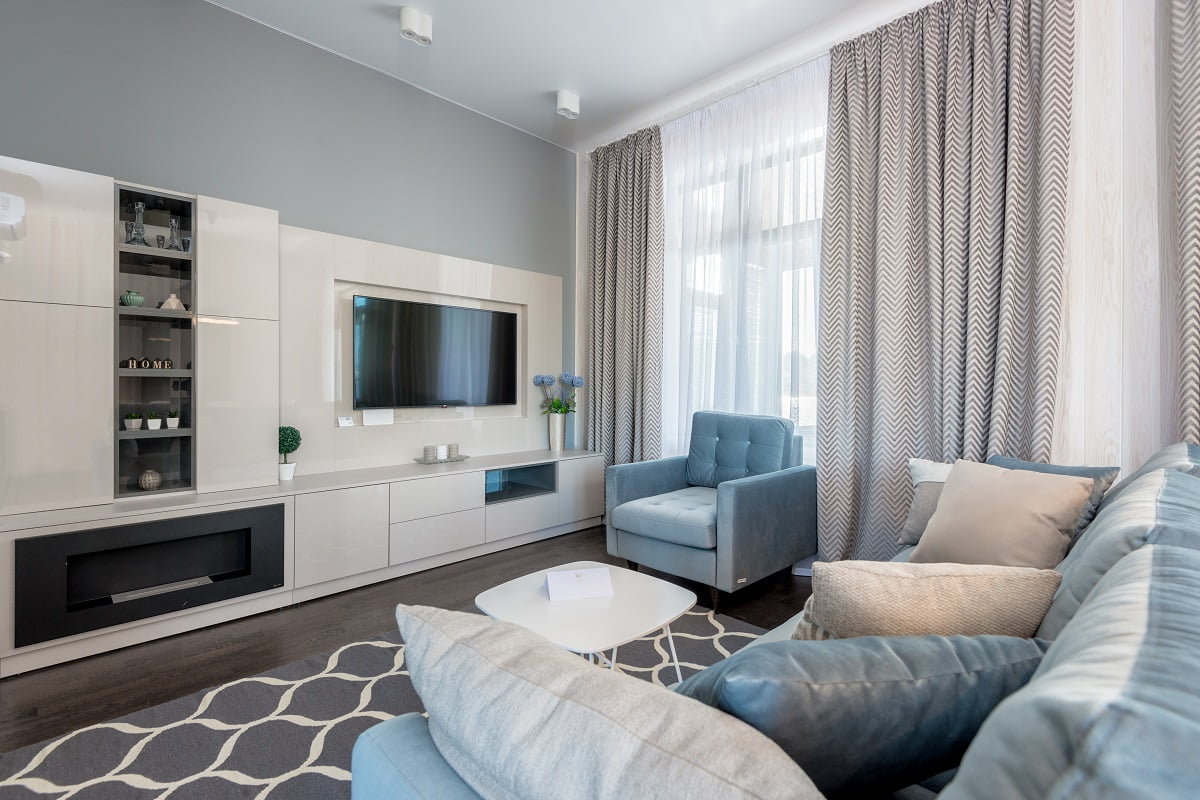 Glaze can be applied with several applicators, and the choice will depend upon the type of surface you are working with, along with the desired texture. 
1. Sea Sponges
You can use sea sponges to dab paint over furniture like, for example, a dining room table. It will lead to a mottled effect overall, making it look aesthetically pleasing. 
2. Paint Brush
If you are looking for a striated finish, then dry paint applicators are the best. These paint brushes can be rolled or dragged on the furniture to get the required effect. 
3. Plastic Sheets 
Plastic sheets can be used to cover wet-colored surfaces, and you will be able to get a smushed finish. It is best to lay these sheets immediately after glazing so that you can get a mushy effect before the glaze dries up.  
4. Rags 
Rags can help you recreate a leathery finish. You will have to bunch them up to create the crinkly effect that you would generally notice in leather. 
5. Wood Grainer
Faux finishing combs and wood grainers can be used to create a stained wood grain effect. You will easily find them in any local paint supplies store. 
Kinds Of Paint Glaze 
Before we tell you how to paint wooden furniture, let us take you through the different kinds of glaze. 
1. Antiquing Glaze 
Buying authentically antique furniture may not be within your budget, and that is where the antiquing glaze comes in. 
So, have you previously used colored wax on the top of furniture with chalk paint? An antiquing glaze is a ready-to-use option that will offer the same effect as colored wax. However, keep in mind that you are not supposed to mix this with paint like you would with clear glaze. 
Instead, you can use a soft cloth to rub the antiquing glaze over the required area. Make sure the antiquing glaze gets into the details and crevices in the wood. After it has dried completely, use water-based polyurethane or wax to seal it well.
2. Clear Glaze 
That is the most common glazing mix that you can use with water-based paint. The white liquid medium can be mixed with paint to make it transparent when dry. Using this, you can also create depth, as the undercoat can be seen through the clear coat. 
Moreover, you should know that adding a clear glaze to paint will take more time for the paint to dry completely. This is used for creating raised details and faux finishes for furniture. Just remember to seal the furniture with water-based polyurethane or wax after it has dried. 
You can also use the paint and glaze mix to accentuate crannies and crevices on different surfaces. That is the reason why many carpenters use this paint and glaze to give old furniture pieces a complete transformation. Some users even use it for garage or front doors to make the surface imitate stained wood texture. 
However, you should know one fact about this white glaze: it does not act as a sealer. While you might think this will give you a shiny finish, it will not. The glaze does not come with protective features, and you will need to use a sealer on top of it. Also, this glaze will have a satin or matte finish, and the type will depend on the brand you purchase. 
3. Glaze Finish
Glaze finish usually refers to the topcoat of polyurethane. A lot of brands use the term "glaze," and you should not confuse it with a paint mixing medium. This will not create faux layers on top of the paint. 
4. Gel Medium 
Fine artists use gel medium or glaze to make their paint colors transparent. It is usually very thick in nature, and you should know that the thickness can vary with the brand. 
5. Triple Thick Glaze 
Finally, we have an option that will work as a shiny sealer for you. It cannot be mixed with paint but can be applied on top of it to get a shiny transparent effect. 
How To Mix Glaze And Paint For Glazing Furniture? 
You can mix paint and glaze to give your furniture a makeover. To do this, take one part paint and three parts glazing medium. The paint can be water-based, acrylic, or latex as needed for the project. And the glazing process needs a clear transparent glaze to ensure that paint colors are not disrupted by any other shade. You can mix them thoroughly before application. 
How To Apply Glaze To Painted Furniture?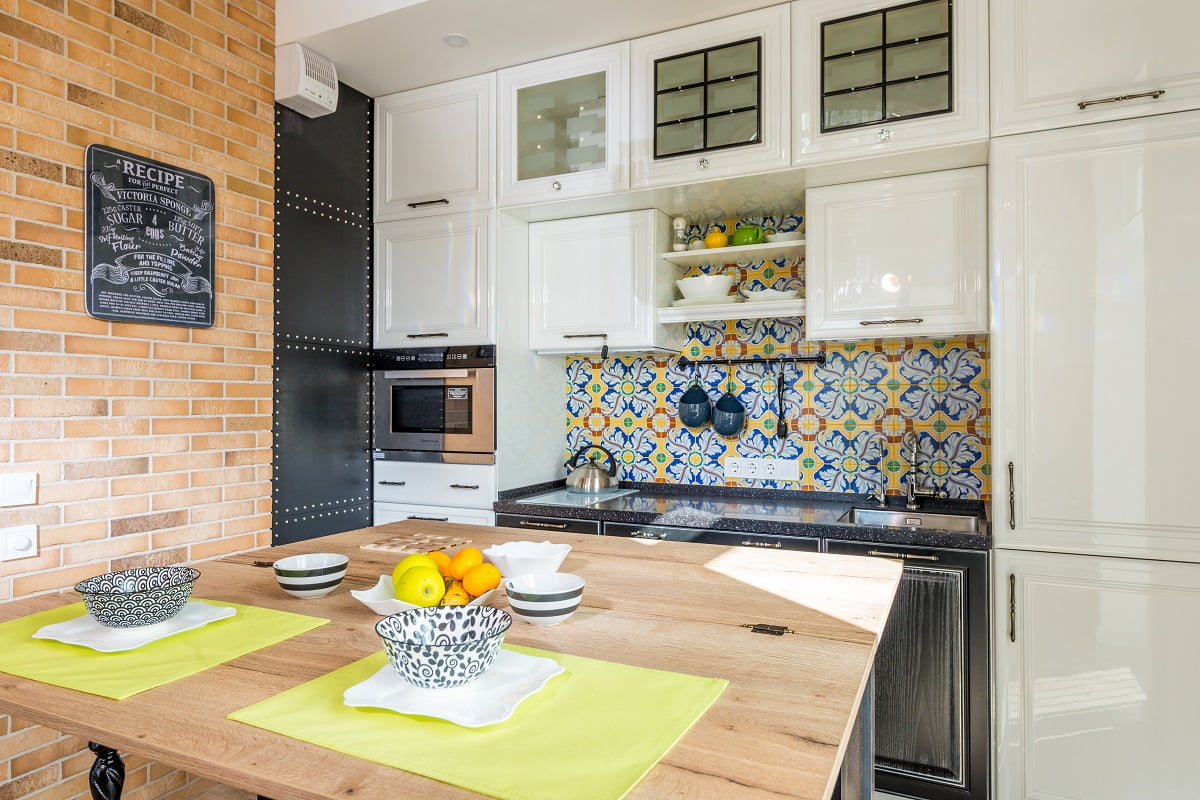 This glazing technique can provide an antiquing effect on your furniture. Now before we take you through the process, let us tell you about the materials needed for the job. 
What Are The Paint Supplies Needed For The Job? 
You will first need to purchase water-based paint or acrylic paint for this. If you want a unique effect, mix some shades to create a color of your own. Other than paint, you will need, 
Sea sponge

Paintbrush

Valspar antiquing glaze mix 

Paper towel or rag pieces 

Stick for stirring

Plastic bowl with an airtight lid

Measuring cup
You can get a paint roller to paint the base coat. 
The Main Process For Antiquing 
Step 1: Sand The Furniture Surface
If boxes are kept on the furniture, remove them before sanding the surface. Also, keep all hardware away, and then you can sand the furniture pieces with 100 grit sandpaper. There is no need to sand it down to bare wood. All you have to do is make the surface rough. Then you can clean the furniture surface with a damp cloth or a damp rag and let it dry. 
Step 2: Prime The Entire Surface
You will need to cover the furniture surface with a good primer. If the old surface is covered in white paint and you want to paint it a darker shade, then use a black primer for the job. When you add the paint over it, you can get a better depth. 
Step 3: Using Paint Or Glaze 
You will now need the sea sponge to apply the paint in a thin layer. First, make the sponge wet and then wring out any excess water. You can take a tin and pour the furniture glaze or paint in it. 
Then you can dip the sponge in the mix and rub it on the furniture. Keep turning it with your hand as you dab on the furniture surface so as to create a unique pattern. 
Once you have painted a thin layer on the entire surface, let it dry completely before moving on. After the glaze dries, you can repeat the process and apply a second layer of paint or glaze. If you like the existing finish, then there is no need for an additional layer. 
Also, if you add more layers to glaze furniture, the intensity of the color will increase, and it will look brighter. And if there you have used too much paint or glaze for the project, then wipe off excess glaze with a damp napkin. Remember that the extra glaze must be removed immediately before it dries.
Step 4: Adding Sealer And Antiquing 
After glazing furniture, you can use an antiquing glaze to accentuate and highlight the recessed panels. However, if you do not have a Valspar antiquing glaze or something similar, then use dark wax or soft wax for the job. 
Step 5: Using Dark Wax 
Initially, you should apply a layer of clear wax to the painted furniture. Then take a rag and use it to apply the dark wax in all the areas needed. If you have applied it to an area by mistake, you can always use clear wax to rub over it and remove it. It will act like an eraser and will be much easier to use. 
Once you are happy with the finish, you can use a lint-free cloth to buff the surface and obtain a sheen finish. Also, the surface gets sealed because of the wax, and you do not have to use any other sealant. 
Let it dry overnight, and make sure all the nooks are well-covered. If there are any smudge marks, use a cloth to buff them. 
Can Glaze Be Applied On Chalk Paint? 
Chances are you may not be able to see the detailing on a piece of furniture if you have painted it with chalk paint. The carving details may not be visible, and you may want them to stand out. That is exactly where glaze comes in, and it will offer a semi-transparent layer, which will highlight the crevices and details. 
However, remember to apply the chalk paint and let it dry completely for 24 hours or more as needed. Also, read the instructions mentioned on the pack and follow them diligently. Once the paint has dried well and has been left for three to five days, you can apply the glaze. 
Now, if you want an antiqued finish and shabby but chic-looking kitchen cabinets, then a single coat of chalk paint should be enough. But, if you are looking at a deeper and richer color, then at least two coats of paint are required. 
Also, chalk paint often absorbs glaze, and you might find it challenging to wipe away excess glaze. You can get more control over such a situation by using a polyacrylic top material that will act as a sealant for chalk paint. Use a synthetic paintbrush to apply this protective layer and to make a huge difference. Let this layer dry well before you can use glaze over it.
Usually, adding a polyacrylic layer should not take more than an hour or two, and you can continue with your project after that. 
Dark Glaze V/s Light Colored Glaze
A light-colored glaze will work well if you are looking for a rustic look with a faded appearance. It can provide a slightly worn-out antique look that will surely add to the aesthetics of the house. 
For this job, you can opt for pearl or white glaze. The glaze, when applied on top of dark-colored paint, lightens the color tone. And if you apply it on light-colored chalk paint, then you will get an effortless and distressed look. But there is a catch here- light-colored glaze will not bring out the detailing on the original wood. 
On the other hand, if you use a dark brown, antique, or black-colored glaze, you can create better shadows and highlight the details. So, if you are looking for that antique look, then opt for a dark glaze that can make the furniture look aged. 
Dark glaze can be used on top of dark paint as well to provide a rustic look with all the carved details standing out. 
Tips To Remember 
While you might know how to apply glaze to painted furniture, there are certain factors to be careful about, and we will be listing them here. 
1. Proper Ventilation
The area has to be adequately ventilated while working with paint and glazing furniture. Otherwise, the smell of chemicals can give you bad headaches, and it is not good for your health. So, keep your windows open for 24 hours, at least even after the work is completed. 
Because of the same reason, you should not sleep in the same room as the painted furniture.
2. Clean Dirty Furniture 
If the furniture you are going to work with has been lying in the dust for a while, then it will need a thorough cleaning before using paint for antique furniture. For this, a sponge or a damp cloth can be used. 
However, if the furniture is very dirty, then it is best to use some dishwashing liquid for the job. Add some drops of it on a sponge and then wring it out well. Use it to scrub the furniture until it looks clean.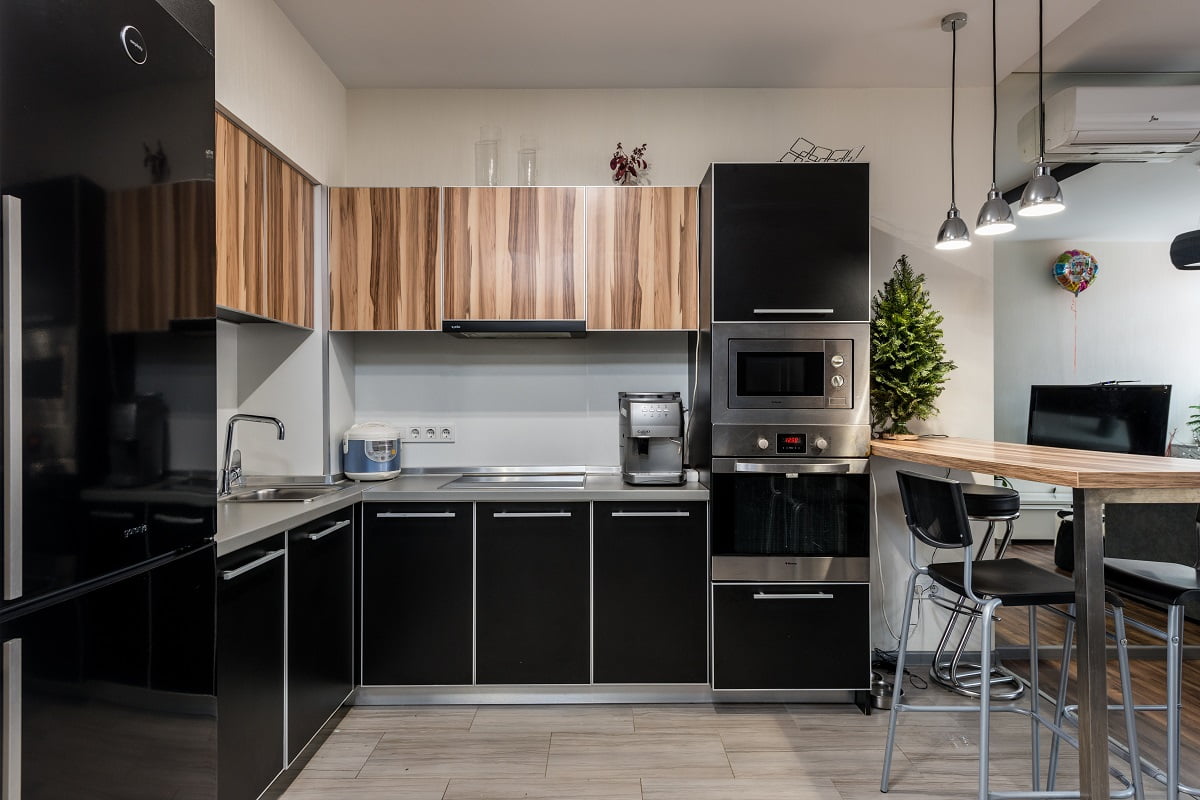 How To Apply Glaze To Painted Furniture Frequently Asked Questions ?
Can wax be used over paint glaze? 
Dark, colored, or clear wax can always be used as a sealer over painted furniture or paint glaze. This will seal the surface and make sure your furniture makeovers are complete. Just remember that when you are using a wax sealer, always apply a thin coat and follow it up by buffing it properly with a soft rag. This will provide a sheen finish that will protect the furniture surface over the years. 
What are the paint types that can be mixed with glaze? 
If you wish to add some color along with transparency, then mixing acrylic paint is a good idea. Glaze dry over a longer period of time, giving you the space to use rags, sponges, and brushes for faux painting as well. 
How long do you need to wait after painting and before applying glaze? 
Typically, even if the paint dries quickly, you should wait for a day before painting another coat on top of the base coat. Then leave the furniture for three to five days to cure completely. After the fifth day, you can touch the surface to see if the paint has dried before you apply the glaze. 
How long does glaze take to dry? 
Apply the glaze to all the desired areas of the furniture. If you are using pastel or a white-shaded glaze, then the color of the furniture will change. In case it becomes too light, you can use a cloth to wipe the surface. Then let it dry for an hour or two before touching it. We recommend leaving it for a day before you use the furniture. 
What is the number of glaze coats needed for furniture? 
It is best to apply three coats of glaze for the desired effect. Now ensure that you provide enough time for every coat to dry well before applying the next coat. Also, every coat will harden the furniture surface slightly as the glaze contains binders. So, you will get a more stable base for the second and the third coat. 
What is the thickness of glaze that one should try to achieve? 
You will have to achieve "postcard" thickness to get the right amount of glaze. If it is not very thick, you will need more coats than one. However, some brands sell thick glaze, and one coat should be sufficient in such cases. 
Can glazing cause splotches? 
Yes, glazing can go wrong if you are not careful about the thickness of the layers. If you apply a very thick layer of glaze, then it might trickle down the sides of the furniture. That can cause blistering and uneven layers resulting in streaking and splotching. While the glaze can be transparent, it can lead to uneven texture and color. 
Hence, always ensure you use the right amount and wipe the surface immediately if you think too much glaze is used. It is going to be water-based and should be easy to clean. 
How to create a tinted glaze for furniture? 
You may find a number of pre-tinted glazes on the market, but you may not come upon the exact shade that is needed. There is nothing to worry about, as you can create your own glaze. 
To do so, purchase a tintable glaze from the store, which is absolutely clear. Then pour about half a cup of it into a container. Add five paint drops into the glaze and use a paint stick to mix it well. 
If you are looking for a light tint, then add only two to three drops, and mix to check the color. Then add more color if necessary and test it on the furniture. Leave it for five minutes and check the shade. If you are not satisfied with it, then wipe away any excess glaze and create a different mix. 
We recommend letting the glaze dry completely before adding more color to the mix, as the color can darken as it dries further. In case it is too dark, you can always add more clear glaze to lighten the shade whenever needed. 
Also, adding a few drops of cream or white color paint to the glaze can help you lighten it. Check the finished result in clear daylight to see if the color is perfect. Additionally, make a note of the amount of paint color you are using if you want to create the same colored glaze for other pieces of furniture.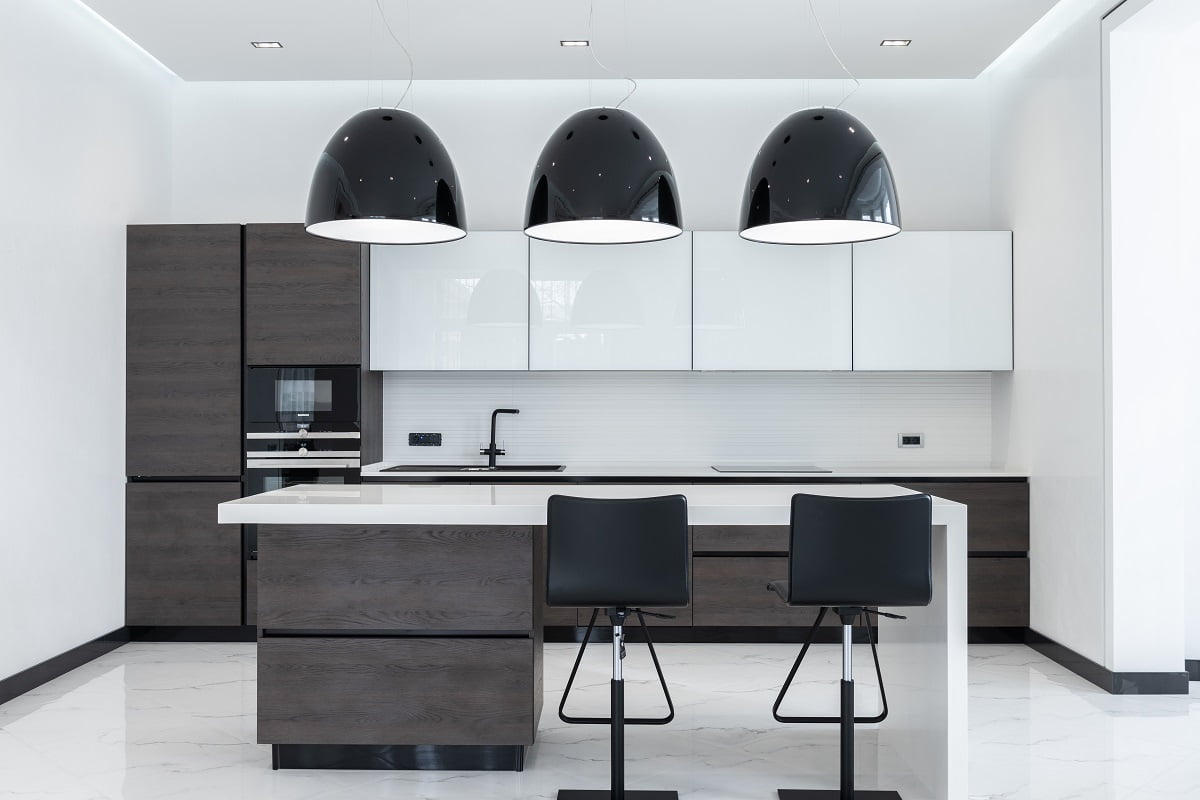 How To Apply Glaze To Painted Furniture Final Words 
While you might want to opt for a polyurethane coating to keep the paint safe, remember never to choose an oil-based option. Although oil-based polyurethane acts as a sealant, it will yellow or darken the color of the existing paint. So, stick to water-based polyurethane, and there will be no change in color. 
However, know that it is not mandatory to seal furniture before glazing. Sealing will only make the surfaces durable and works better for chairs and table tops which see a lot of traffic. Otherwise, you can skip sealing and finish the job even more quickly. 
Finally, it is time to wrap up, and we hope you have all the necessary information about applying glaze to painted furniture. So, do not wait any longer and start looking for the right shade of glaze for the job. 
Have a great experience.