With winter around the corner, you know that snow will be a problem soon. Thus, this might be the right time to invest in a snow blower.
There are several notable brands with excellent offerings that get the job done. But, before you make the purchase, it is best to know the right prices of the products. Nobody wants to overpay and ultimately be stuck with a model that doesn't get the job done.
Luckily, we have got you covered. Here, we've listed the various kinds of snow blowers, depending on their prices and functionalities. Usually, there are several factors to be considered when buying a snow blower, including where you live and the kind of snow that area gets. We also realize that the expenses of maintaining such machines is an important consideration for many.
So, without much ado, let us get into the details of the matter.
Cost of Snow Blowers by Type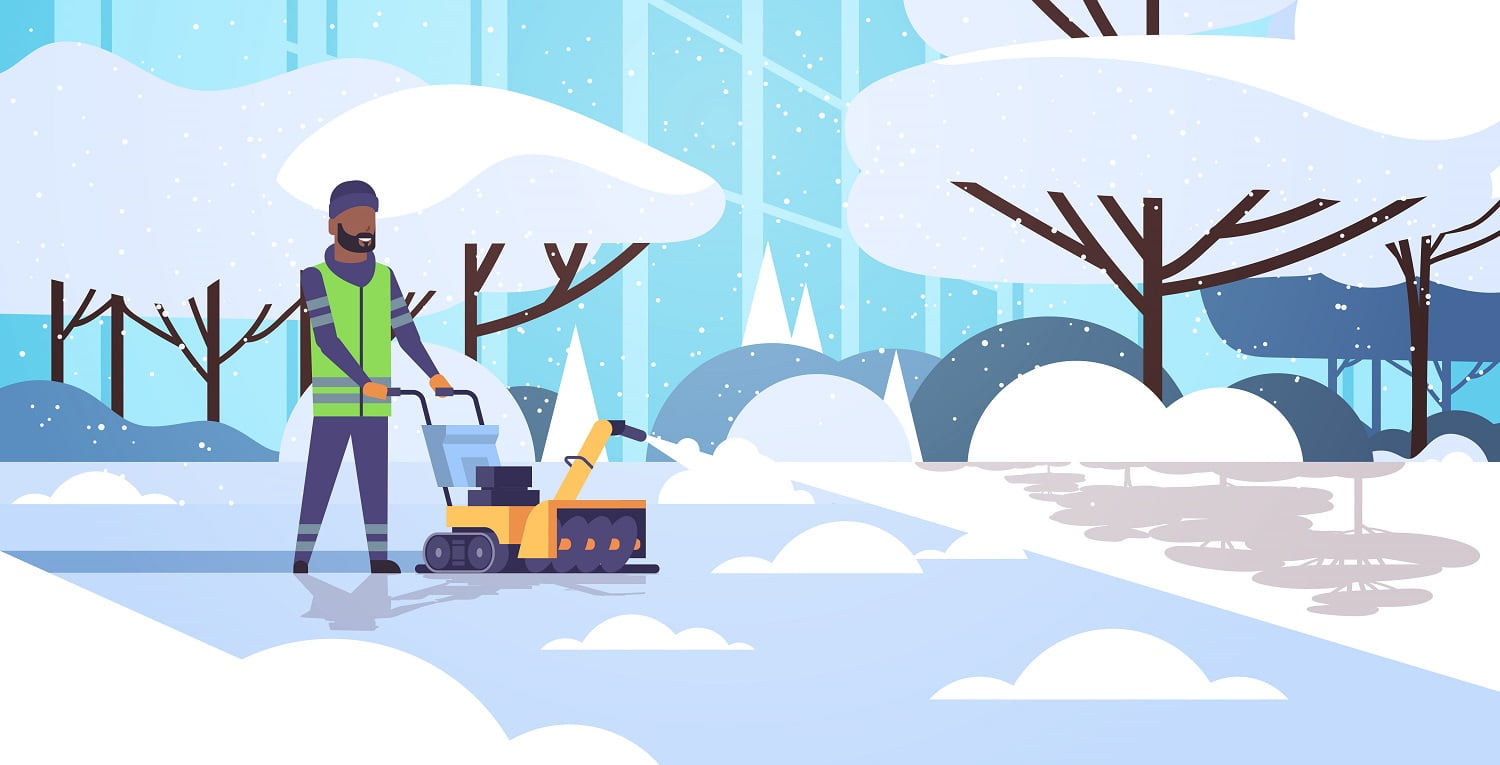 The average price of a snow blower is around $400, but depending on the extensivity of use, the price might go up to several hundred dollars. For example, for those living in places where winters don't see heavy snowfall, an electric snow blower would be ideal. It is compact and can get the job done without any hassle.
On the other hand, for those who live in areas of denser snowfall, a heavy-duty option is recommended. Gas-powered snow blowers come in handy here. We've categorized the snow blowers by type and how much they might end up costing, as well.
Electric Powered Blowers
These usually belong to the lower end of the cost scale and are intended to be much more compact. The electric-powered blowers are simpler but less powerful. Hence, they come in handy when one has to clear relatively lighter amounts of snowfall throughout the season.
Some might find these snow blowers limited by the length of the extension cord. Even while operating, you have to be careful not to run over it. In spite of this slight problem, these machines are extremely dependable, can be stored easily, and start-up quickly as well.
If you need to keep your deck or patio clear of light to medium snow during winters, this is the right choice. The snow blower is extremely lightweight and can reach the trickier areas too. Most of these machines easily fall below the average $400 price tag.
Battery Powered Cordless Blowers
As you can understand, a cordless snow blower is designed to be more maneuverable than its corded counterpart. These machines are also built to be more powerful, so they can handle a little heavier duty cleaning, as well. Naturally, with these overt advantages, this variant is also priced slightly higher in the market.
Gas Powered Blowers
These snow blowers usually have two designs, single or two-stage models. Since there are more variants here than for the electric-powered ones, these snow blowers cover a whole spectrum of prices.
The gas-powered blowers come equipped with 4-cycle engines. They need both oil and gas, and other measures have to be taken for maintenance too. For example, you have to drain fluids, clean the carburetor, replace the belt occasionally, and check the spark plug. However, these are all relatively inexpensive and simple tasks.
On average, you're likely to find that a gas snow blower will be 20% more expensive than an electric one. Among the gas-powered blowers are single-stage blowers and dual-stage blowers.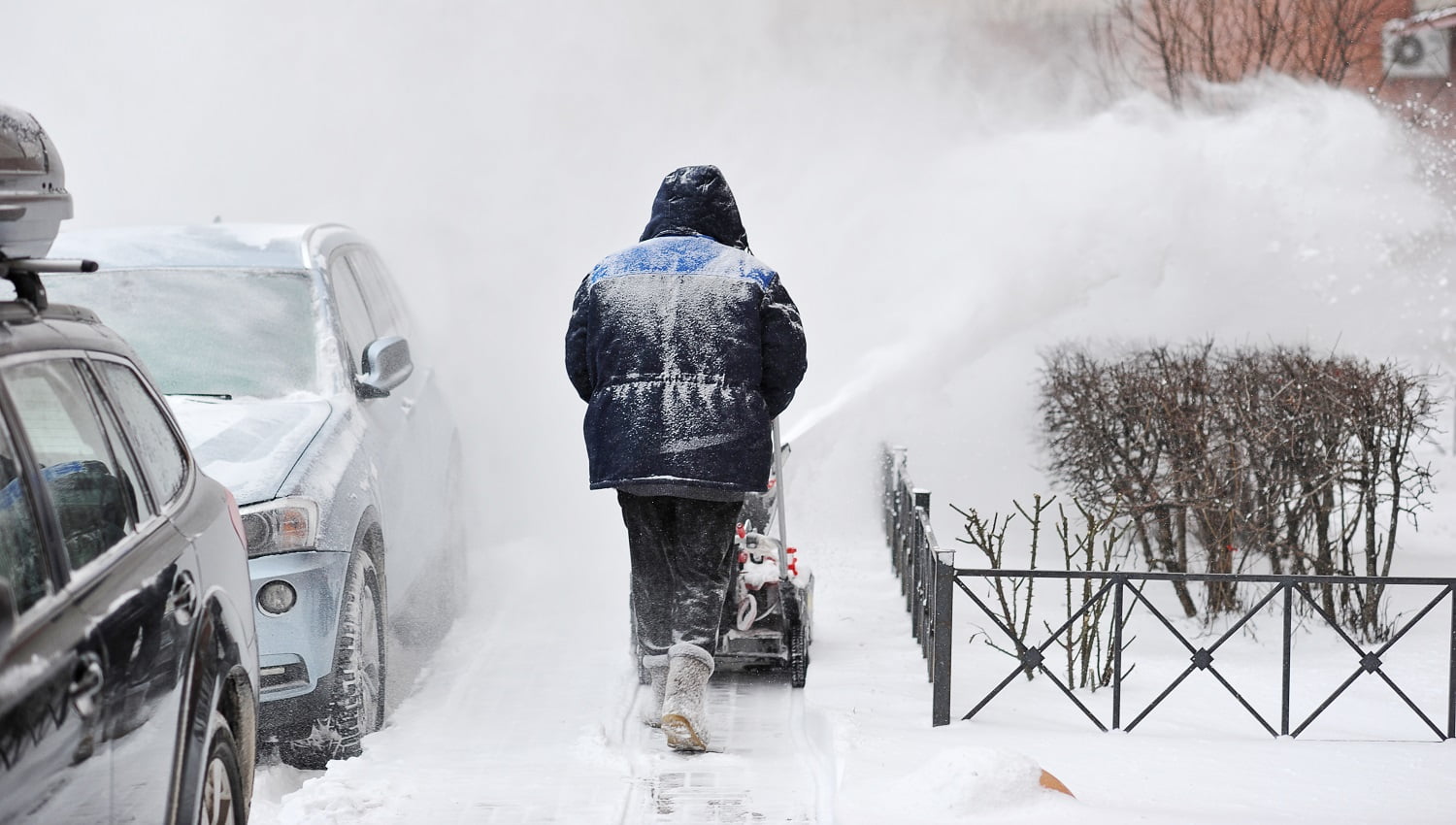 Single Stage Blowers
These blowers mostly come in handy for residential users and operate on a system which is auger driven. This pushes the machine forward as it takes up the snow, throwing it through a chute. Despite being a powerful piece of machinery, these blowers are somewhat limited.
Their capabilities are hindered since only one auger happens to do all the work. Even the size becomes somewhat of a constraint. These machines can clear three to eight inches of snow in one pass. Thus, if you need to clear out your walk or driveway, this snow blower is the right choice.
Of course, it is on the affordable side and is, therefore, popular with the majority of homeowners.
Dual Stage Blowers
As the name suggests, these blowers have everything one might expect in the single-stage variant, apart from a few other additions. Since the machines are driven by both an auger and impeller, they are equipped to handle heavier and deeper snow than the single-stage counterparts.
They have a wide range of sizes, which also determine their capabilities. If you're looking for ones apt for residential use, you can find them. There are also options to obtain the larger, tracked variants, capable of handling large amounts of snow at any given time.
These machines often come with additional comforts, like heated handles, the drive systems to go in forward and reverse, as well as the chance to hook on cabs for protection from harsh weather.
Heavy-duty blowers without such amenities can cost you from $400 to $600, but if you want one with the bells and whistles, then be prepared to spend north of $600, sometimes even thousands, for a professional blower capable of handling larger areas.
What Maintenance Do Blowers Need?
Now that you know the prices of the different kinds of blowers in the market, the next thing you need to understand is how much you might end up spending on maintenance.
When it comes to electric blowers, almost no maintenance is needed. Very rarely, you might have to replace some worn out parts. These are mostly good to go once you plug them in.
In the case of cordless snow blowers, regular maintenance is not needed either. But, you have to replace the batteries if they drain out.
Finally, as we have seen, the gas-powered blowers require some changes, which are mostly inexpensive.
Maintenance for Gas Snow Blowers
Several components of gas snow blowers need maintenance and constant observation. These include the following.
Changing Oil
Although oil has to be changed soon after the first five hours of using the blower, it doesn't need to be altered again until the end of the year. However, you might need to change it if you've used it for around 50 hours. At the same time, we recommend checking the oil after five hours of use to see if it has become too dirty, warranting a change.
Spark Plug
Normally, it is best to change a spark plug once in a particular season. Alternatively, you should change it after 100 hours of use. But, it is best to clean the spark plug in an interval of 20 to 30 hours and to check the gap. This is how it remains clean, and you know if it needs to be changed sooner than usual.
Skid Shoe
These prevent the augers on two-step blowers from picking up rocks or scraping the ground. As a result, skid shoes get worn out and need to be replaced as and when needed.
Fuel Stabilizer
It has to be added to the tank after every season to preserve the gas left in it. Obviously, it makes it easier to start the blower the next season if this simple step is followed.
Shear Pins or Shear Bolts
These don't cost much but are nifty additions, ensuring the longevity of the blower. They are built to break if there's a lot of torque on the augers. Ultimately, these pins prevent costly damage to the blower. The pins should be replaced as needed.
Cost of Maintaining Gas Blowers
The cost of maintaining these blowers stem from the parts that require care. Firstly, we have spark plugs, which costs around $22.74. They're needed at least once a year and can be found in maintenance kits.
The fuel stabilizer is $9.87 and is also needed only before prepping the blower for the off-season. Shear pins set you back by $8.78. Considering they're only needed if they break or get lost, one cannot possibly need more than a few pins each year, making this rather inexpensive as well.
Finally, we have the skid shoes, which cost $30.99. But, these don't have to be replaced each year.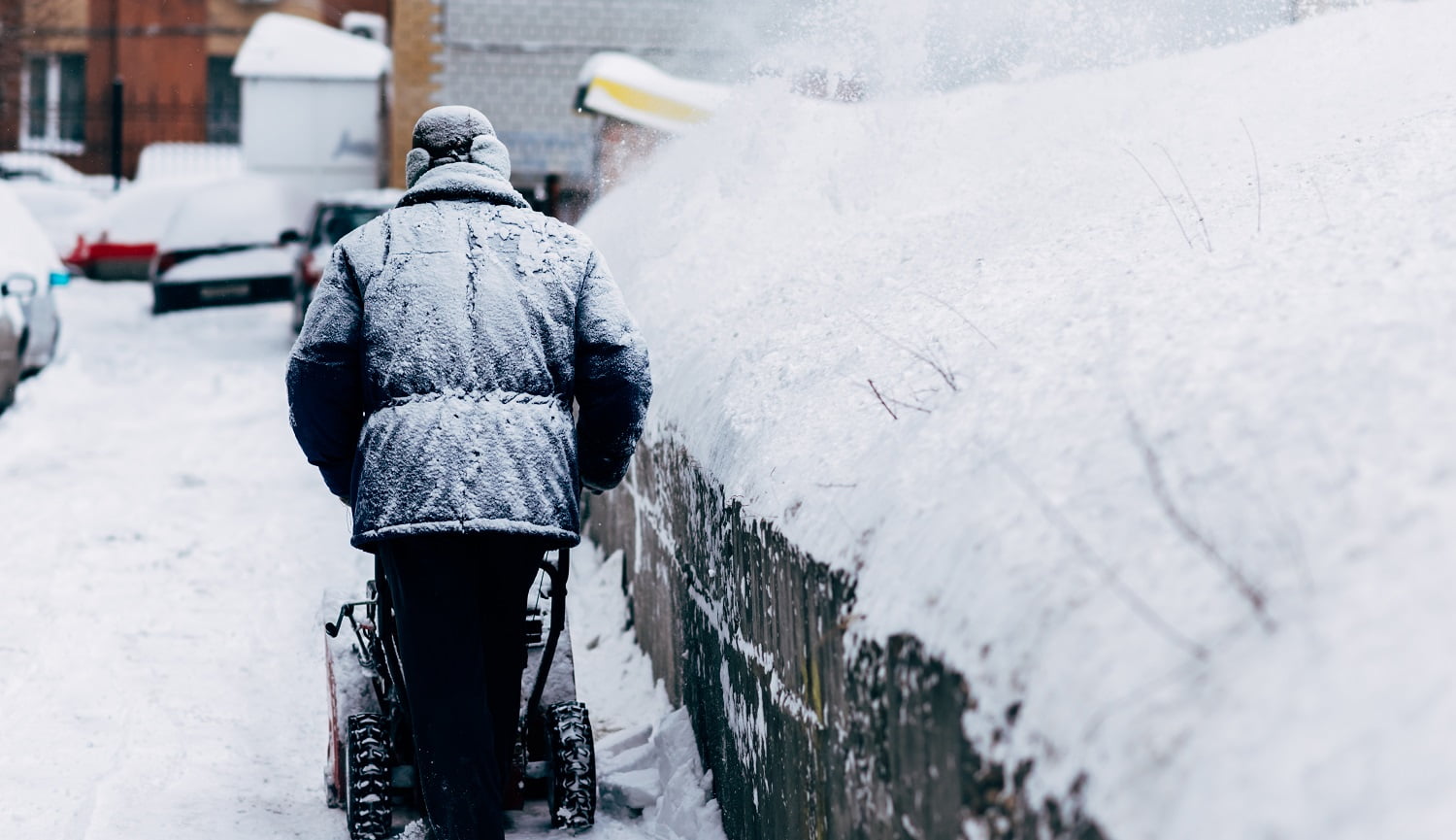 Final Words
As you can see, electric snow blowers are the cheapest overall. Not only is the market price lower, but there is almost no additional cost in maintaining these machines. But, at the same time, they are completely unsuited for heavy-duty tasks.
The gas-operated blower, on the other hand, can be rather expensive. It all depends on what make and model you're buying. There are further maintenance costs as well, but these are quite affordable. After all, when it comes to functionality, they are unparalleled.
We hope the guide helps you decide what type of snow blower will suit you the best. As usual, we look forward to hearing about your experience.
On that note, we will sign off. Till next time!
Related Articles
51 Best Snow Sculpture Ideas to Consider this Season
What to Do When Your Snow Blower Won't Start
Ariens Vs Husqvarna Snow Blowers | Obvious Winner?
Troy-Bilt Squall 2100 208cc 21″ Single-Stage Gas Snow Thrower [Reviewed]
5 Best ATV Snowblower Attachments  
13 Best Snow Joe Electric Snow Blowers  
EGO Power + Snow Blower SNT2100 Reviewed Today
4 Best Remington Snow Blower Reviewed | Buyer's Guide
4 Best Tractor Snow Blower Combinations  
11 Best Snow Shovels Right Now
13 Best Single Stage Snow Blower  
11 Best Snow Shovels Right Now
10 Best Snow Blowers For Large Driveways
4 Best Tractor Snow Blower Combinations
3 Best Briggs and Stratton Snow Blowers
11 Best Snow Blower for Gravel Driveways
5 Best Commercial Grade Snow Blowers