A wireless doorbell system consists of a transmitter and receiver. When someone presses the transmitter button on your door, it sends a signal to the indoor receiver, which then triggers the doorbell to ring. 
Are you still using a traditional wired doorbell for your front door? Well, it's about time you upgraded to wireless doorbells. 
Let's state the obvious – won't don't need to worry about wires. Besides, when compared to a regular doorbell, a wireless doorbell offers convenience – both in features and usage. 
However, you might be wondering – if it doesn't have any wires, then how does it work? That is just what we have addressed in this guide. So, if you want to satisfy your curiosity, then keep reading! 
What Is A Wireless Doorbell?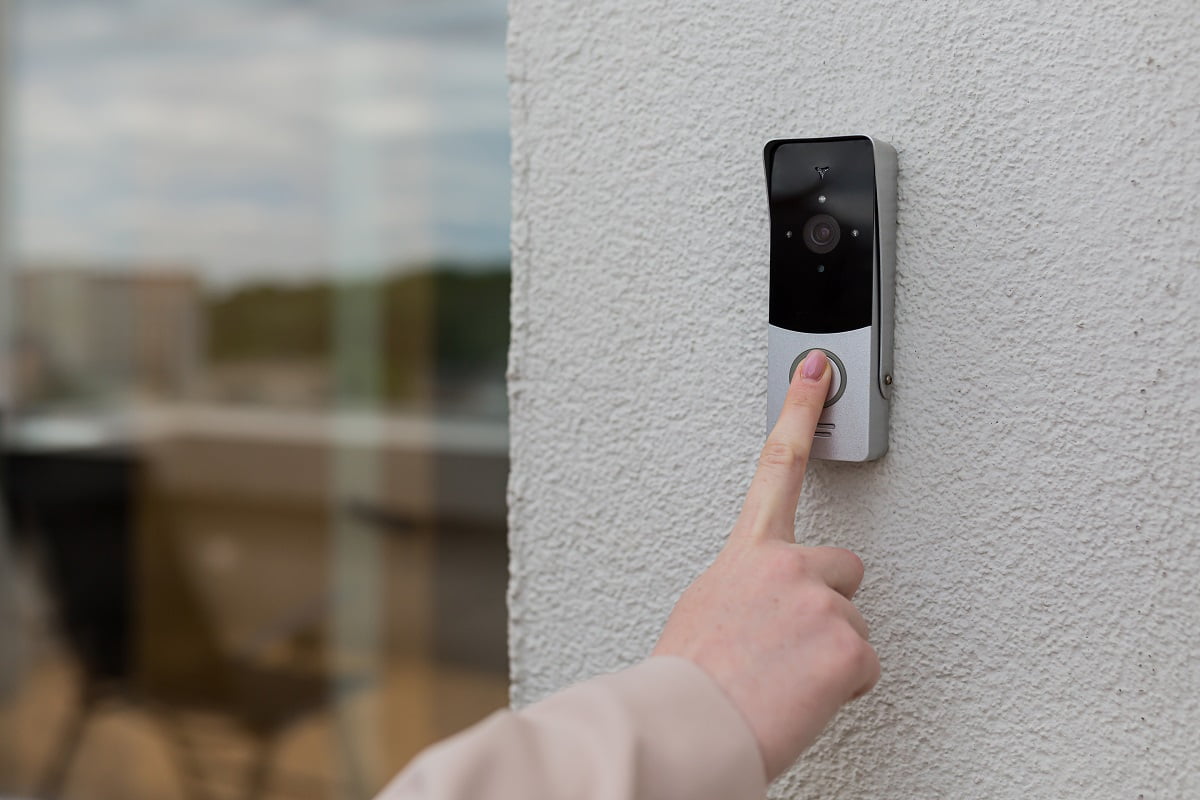 If you are not very well-versed in wireless doorbells, then allow us to give you a brief idea about what they are in this section. The information here will help you to understand the discussions presented in the later sections better. 
In the old days, people used to knock on the doors to announce their arrival. Eventually, doorbells were developed, which provided a more efficient method for doing the same. And today, we have wireless doorbells that have the same principle as a wired doorbell, albeit without any wires. 
Essentially, it is an alarm system for your front door that can be used without connecting to your household wiring system. These doorbells are usually battery-powered, which means they need to be charged from time to time. 
Wireless doorbells also come with additional features to improve your home security. And they are much more versatile than conventional doorbell systems due to their wireless design. 
How Do Wireless Doorbells Work?
Compared to a traditional wired doorbell, the mode of operation for a wireless doorbell is entirely different. A regular doorbell uses a series of wires to connect the switch with an electromagnet, which is its core component. When you press the switch, the circuit with the electromagnet is completed, which produces the sound that alerts you.
In contrast, a standard wireless doorbell contains no electromagnets since there are no wires to speak of. Instead, these doorbells use radio signals to generate audio or visual alerts when the button is pressed.
That is why the primary components of a wireless doorbell are a transmitter and a receiver. The transmitter is attached to the button, which you place outside your front door. Likewise, the receiver is placed on the electronic chime box inside the house.
When the doorbell transmitter button is pressed, it sends out a radio signal. The chime box receiver picks up this signal and subsequently triggers an audible alert that you can hear. 
Another thing to note is that the transmitter and receiver use variable frequencies, which prevents interference with other similar devices nearby. In a way, you can say that their method of operation is more similar to radios than regular doorbells.
As for the power supply, there is no need for any electrical wiring with these devices. They are powered by batteries, which makes them highly convenient to use. That said, you do need to recharge the batteries through an electrical outlet once they run out. Thankfully, most wireless doorbell models can be easily recharged, thereby reducing downtime and increasing convenience.
Benefits Of Wireless Doorbells
Due to their wire-free interface, they have numerous advantages over wired doorbells. We have discussed these benefits below, read on.
1. Easy To Install
One of the many complaints about regular doorbells that we have heard over the years is that they are quite complex to install. And that is true because connecting a device to the main electrical system of your house always comes with risks, especially if you are not as experienced. Not connecting electrical wiring properly to the doorbell prevents it from functioning, and it increases the chances of electrical hazards.
This is where wireless doorbells come in handy since you do not need to worry about potential safety risks. Owing to their wire-free design, you can install them without breaking a sweat. Simply install the doorbell button on a wall outside the front door, and then do the same for the receiver indoors.
In addition to that, you can place the doorbell anywhere you want, which makes it even more convenient to set up. This is unlike wired doorbells, which need to be placed along existing power lines, thereby reducing their overall flexibility.
2. Highly Versatile
A typical wireless doorbell is much more versatile than a traditional doorbell. The transmitter and receivers have a fairly long range, which means that you can install them anywhere in the house. On the contrary, a wired doorbell has to be installed as per the length of the wire.
What's more, you can install multiple receivers on a wireless doorbell. For instance, if you have a large house, you can install two or more receivers across different rooms. That way, you can hear the bell no matter where you are.
You can also choose the alert type of a wireless doorbell, which can help if you have hearing problems. For example, if you are hard of hearing in one or both ears, you can use a bright light alert instead of a buzz or a chime on the receiver. Wired doorbells are not very user-friendly in this regard since they mostly come with audible chimes.
3. Customizable
Another aspect that users may find appealing about wireless doorbells is their customizability. You can conveniently adjust the volume of the chime bars according to your preferences. It also enables you to change the alert sound entirely. There are different chimes pre-loaded on the chime bar, which means that you can pick whichever you like the most.
You can do the same with the visual alerts as well. Its brightness, color, and pattern can be modified according to your liking, which gives your doorbell a personal touch. Such customizations cannot be done on regular wired doorbells, which is why many users might find them boring.
4. Come With Smart Features
Most wireless doorbells these days come with a host of smart features that improve overall user-friendliness. These features are unavailable on most traditional doorbells since their wired design can be a major hindrance to implementing digital systems.
That said, one such smart feature used in wireless doorbells is Wi-Fi connectivity. It can help sync the doorbell unit with smart home systems. Apart from that, it allows you to use the doorbell with mobile apps for greater security and convenience.
Another feature used in a smart doorbell is video and audio recording capabilities. Most wireless variants come with built-in cameras and microphones, which allow you to see and communicate with the visitor at your door.
5. Provide Improved Security
Compared to traditional doorbells, wireless variants are much more secure and safe. This is due to the different smart features that come with these doorbells. 
With the audio and video recording features, you can see everyone who comes up to your door. The doorbell cameras come with wide viewing angles and motion detection. Thus, if anyone decides to snoop around your home, you can also see them on your phone, laptop, or PC. Moreover, these video doorbells allow you to record and store the video footage for you to check out later. 
Likewise, the microphones come with a sound and tone sensor, which alerts you when anyone gets near the door. Besides, they can be seamlessly connected to your home security system, which keeps your household safe from unwanted people. 
Warning
The smart security features mentioned here consume considerable amounts of battery power, which can reduce the lifespan of your doorbell. So, make sure to use them judiciously to avoid any issues. 
Drawbacks Of Wireless Doorbells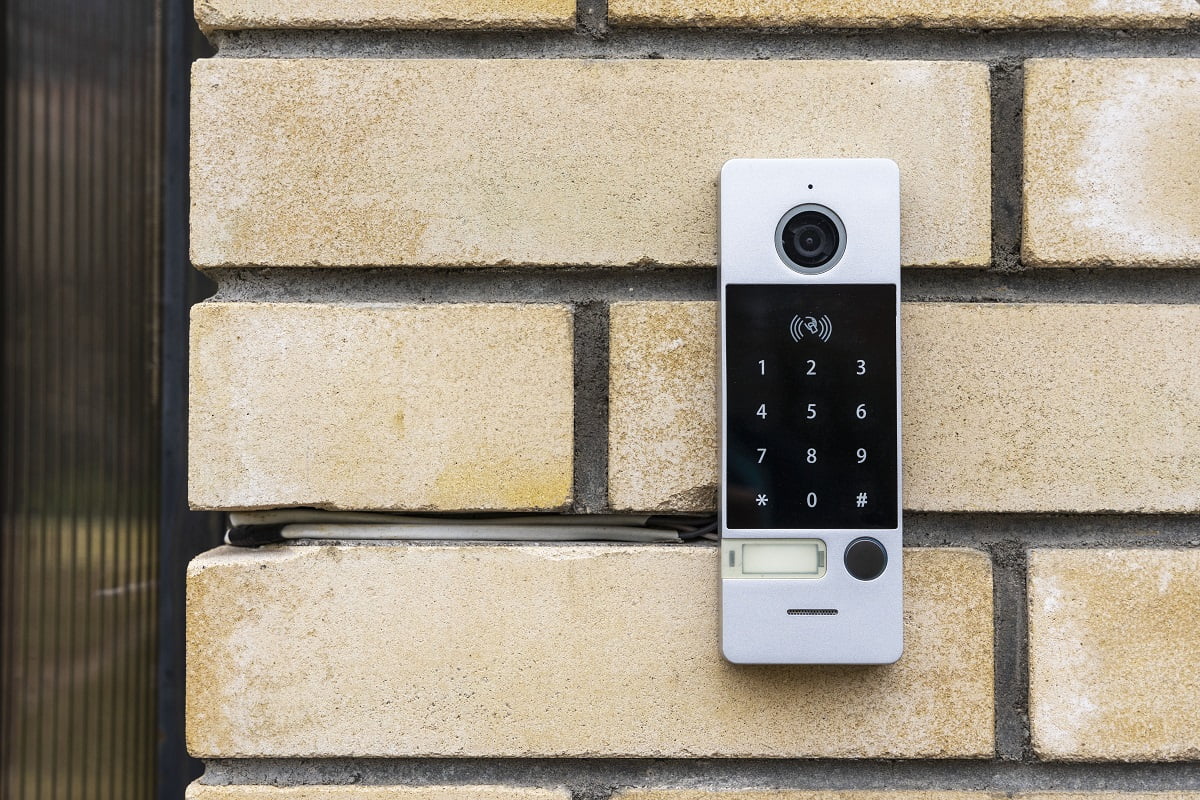 While a wireless doorbell works as a better alert system than a traditional doorbell, it comes with its fair share of limitations, as discussed below. 
1. Expensive
The biggest drawback of wireless doorbells is that they are considerably expensive. This shouldn't come as a surprise, considering the features and convenience they provide to the user. 
However, the higher price tag might act as a deterrent for consumers, especially if they have a limited budget. Even the most basic wireless doorbell model is considerably pricier than a wired doorbell, due to which many might prefer to buy the latter. 
2. Difficult To Troubleshoot
While most wireless doorbells are designed to be durable, they are, after all, machines. And like any other machine, they can encounter issues from time to time. Troubleshooting these issues might be challenging for most users, considering how sophisticated they are than their wired counterparts. 
You might often encounter issues such as constant ringing or no ringing at all. These problems can occur in both wired and wireless doorbells. But if your wireless doorbell keeps ringing, you'll have to go through a lot more trouble to fix it than a wired doorbell. 
More About The Working Of A Wireless Doorbell System
The best wireless doorbell for your home should come with the following functionalities: 
A. Operating Range And Efficiency
Since these doorbells use radio waves instead of wires, the operating range becomes a crucial factor to consider. A wireless doorbell features a large operating range to allow the transmitter and receiver to communicate with each other over a longer distance. 
The operating efficiency needs to be taken into account as well. If your doorbell transmitter is strong enough, it can transmit signals through thick walls without degradation. Conversely, a sensitive receiver can pick up the faintest signals with greater efficiency to give you a clear alert. 
B. Battery Life
For a wireless, battery-operated doorbell to work efficiently, battery life obviously plays a crucial role. Most wireless doorbell systems come with a high enough battery capacity of approximately six to twelve months so that they can be used for a long time between charges. 
Similarly, the charging process is quick enough so that you can reduce downtime. There are options that can be used even when charging, which in turn, eliminates the downtime entirely. 
C. Durable Build
Wireless doorbells (especially the outdoor transmitter button) are built to withstand the weather elements like dust, rain, snow, or heat. So, your doorbell will function at all times, regardless of the environmental circumstances.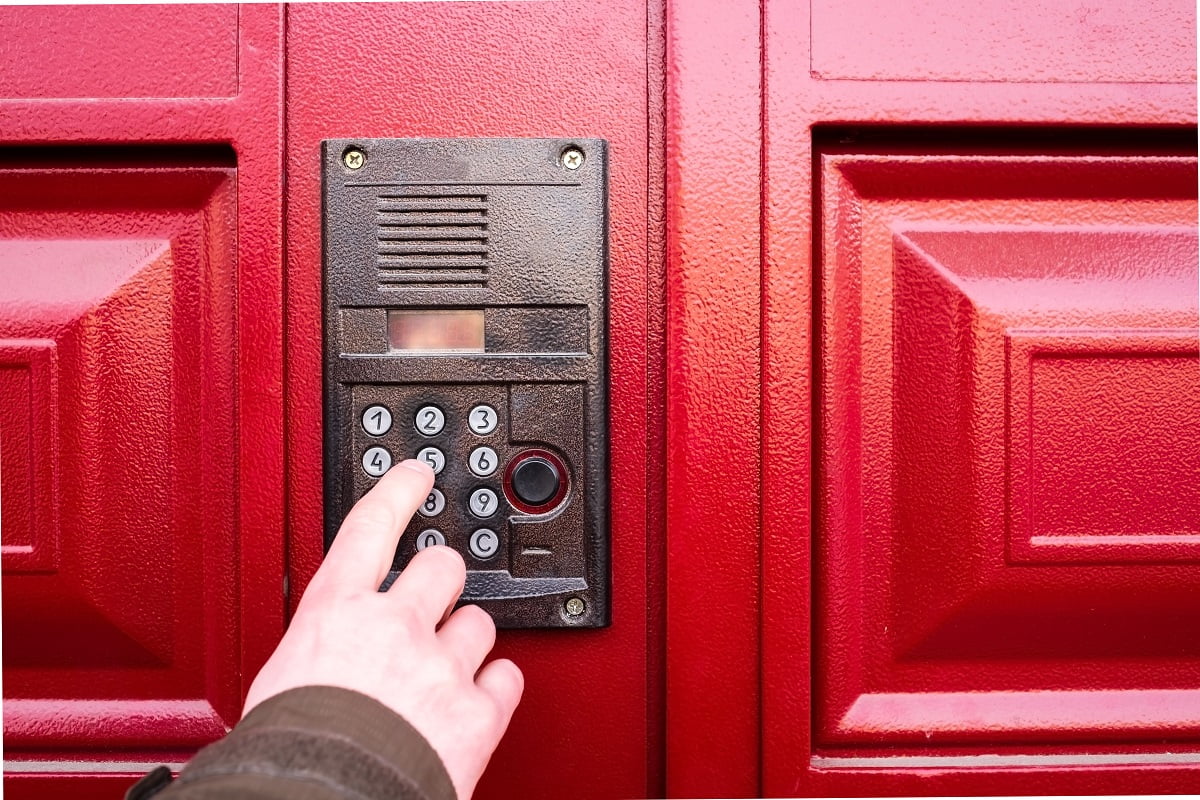 How Do Wireless Doorbell Systems Work Final Words
A wireless doorbell is one of those appliances that might seem relatively insignificant but can make a notable difference in your home's security. With the number of features and conveniences it comes with, it's a worthy upgrade of a traditional doorbell. 
Now that you know how wireless doorbell systems work, you can operate them a bit more easily. And we hope that the information provided here has been able to clear away most doubts about this device. 
It's now time for us to wrap up. If you found this guide insightful, then you may also check out our guide on how to use pool test kits. 
Adios!