Imagine returning back from the office and not being able to relax because of the hot weather. Yes, it does sound like a disaster.
Having the right temperature in your personal space is very important. Not only will this keep your mind at peace but will also help you cool down after the entire day's work. Now you may already have air conditioners, but if the space is larger, then the cold air may not spread around evenly.
And that is where an air circulator fan comes in! It can help promote the movement of air to provide you with a blast of cold air from several feet away.
So, today, we will review the Honeywell HT-900, the HT-904, and the HT-908. We will also be pointing out the similarities and the differences among them so that you find it easier to take a pick.
Let's get going!
Honeywell HT-900 Vs. HT-904 Vs. HT-908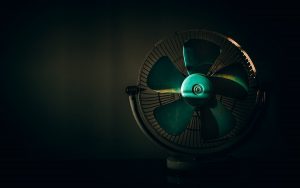 In this section, we will first talk about each of the models individually and then compare them with each other. Before beginning, we should tell you that they are pretty similar and come with a range of similar or common features. But again, there are some noteworthy differences, and we will be discussing them too.
This is one of the smallest corded electric circulator fans, which offers powerful performance and can be placed anywhere in the room. It measures 10.9 x 6.3 x 10.9 inches and is easily portable. You can place it at any corner, and it will help in circulating the air to provide a relaxing atmosphere.
Plus, the Honeywell HT-900 is pretty powerful, so you can feel the gush of air from 25 feet away. The speed of the fan can be adjusted and there are 3-speed settings to choose from. Also, it is equipped with a pivoting head that can move up to 90 degrees. We found that it is a perfect fit for small to medium rooms.
Moreover, this air circulator fan is one of the cheapest options available in the market which will easily fit it into your budget. At the same time, you can save on energy bills while improving the airflow in the house .
In hindsight, the Honeywell HT-900 air circulator fan sports an aerodynamic turbo design that allows better air circulation.
The Honeywell HT-904 functions a lot like the HT-900, and it comes with a number of similar features too. But when it comes to the design, the HT-904 looks more aesthetic and comes in a beautiful white color.
This powerful air circulator fan sports a compact build and can even be mounted if needed. You can tilt the head of the fan up to 90 degrees to facilitate better air circulation.
Another important feature is that it can be used with an air conditioner to help save energy. When you switch it on, the fan will circulate the cool air to effectively bring down the temperature in the room. The AC can then be switched off after a while, and the room will remain cool for a long time.
Other than this, we were very happy to see that it works quietly, just like the HT-900, so rest assured that you won't have to deal with loud noises.
The Honeywell HT-908 is one of the more expensive options when it comes to turbo-force air circulator fans. And although it may require you to stretch the budget by quite some bit, it is more powerful than the other two options and can cover a larger space. So, if you have a big room, then this is a good option to opt for.
But despite having a bigger build and design, it can still fit on tabletops, chairs, and desks. This air circulator fan comes with a pivoting head and 3 fan speed settings like the previous options. So, you can choose a speed depending on your air flow needs. The air flows with force, and you will be able to enjoy the efficiency fan from about 32 feet away. Talk about being powerful!
But as we have already mentioned above, it features a heavy-duty design, meaning it will weigh more the other two options (5.7 pounds, to be precise) that we have listed. So, you can place it on one side of the room and enjoy the pleasant air that will be cooling you down from a distance. Furthermore, this air circulator fan can keep the entire area cool without making too much sound.
HT -900 Vs. HT- 904 Vs. HT-908 Air Circulator Fan 
1. Size And Weight 
The Honeywell HT-900 and HT-904 are both small in size, with a slight difference between both. You will notice that the HT-900 measures 10.9 x 6.3 x 10.9 inches while the HT-904 model measures 11 x 6.46 x 11.22 inches. On the other hand, the Honeywell HT-908 is bigger in size and measures 14.4 x 8.1 x 15.2 inches.
Now, the last Honeywell model would still fit on tabletops, but you will need larger table space for sure. You will not be able to place it on small side tables by the bed.
Moving on to the weight, while the HT-900 weighs 2.6 pounds, the HT-904 weighs 3.7 pounds, and the HT-908 model weighs 5.7 pounds. The last product is the heaviest, making it slightly less portable.
2. Noise
A powerful turbo force air circulator fan shouldn't be making a lot of noise while it controls air movement and regulates the air flow. The best part about Honeywell products is that they are quiet when compared with other air circulator fans.
The Honeywell products are all known to make 25% less noise than competitor brands, and hence, you will not be disturbed by the noise level. The quiet functioning is well-loved by customers as we could comprehend after reading the reviews.
3. Color
While the Honeywell HT-900 is available in black color, the HT-904 turbo force air circulator fan comes in an attractive shade of white. Both of them sport a very sleek design and are well-suited to be kept on tables, near sofas, chairs and can also be wall-mounted.
You can choose a color based on the wall and furniture shades in the room. Let us tell you that both are beautiful, but customer reviews suggest that people like the white shade more.
On the other hand, when compared with the HT 908, customer reviews suggest that the black color of this product is well-loved. Hence, we believe that your choice depends on personal preferences and the space that needs cooling.
4. Design
Overall, we found that the design of all the Honeywell air circulator fan models is similar, and they look nice. The Honeywell models sport a modern design with a fan that does not show too much. Also, there are grills on the front side to prevent any accidents in case you have a child at home.
We will still recommend keeping pets and kids away from the fan as you would not want them to put any of their body parts inside through the gaps.
Spotting The Major Differences
Now you know that there are some key similarities among the Honeywell HT 900, HT 904, and HT 908, while they have some different features. One of the top differences is that the Honeywell HT 900 and the Honeywell HT 904 can be wall mounted if needed because they are lightweight and small in size. However, the Honeywell HT-908 is larger and cannot be mounted up on the wall.
Another major difference is with the movement of air. While the first 2 products can cover an area of 25 to 27 feet, the last product can cover an area of up to 32 feet. So when considering the larger fan model, you can feel the air from far, and hence, you will not need to keep moving the product.
So, if you wanted to mount a fan on a wall, then the first 2 air circulator fans would work well. However, there is a difference in color, and that could be a determining factor for you.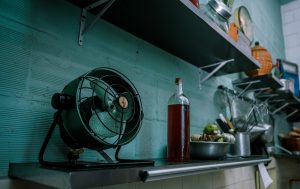 Final Words 
Regardless of the Honeywell model you purchase, if you want the air circulator fan to last for a longer time, then take good care of it. That would involve taking the fan apart and cleaning the parts every few months.
The blades of the fan may catch a lot of dirt, and hence, regular cleaning is necessary. Learn about how to take the fan apart and then do the cleaning yourself.
So, we have finally reached the end of this guide, and it is time to sign off. We are sure that you will be able to purchase the right one from the 3 Honeywell options given above.
Let us know if you have any further queries in the comment section below, and we will try to address them in our next guide.
Related Articles
12 Best Window Fans on the Market Today | Buyer's Guide
Lasko 7050 vs. U15701 vs. 655704 | Floor Fan Comparison
Dyson AM07 vs Dyson AM06 Fan Comparison
Vornado 530 vs 630 vs 660 | Room Air Circulator Fans Compared
Lasko 2554 vs. 2551 vs. 2511 | Tower Fans Compared & Buyer's Guide