An increasing number of students are wondering whether a standard college or university degree is as valuable in the current job market.
Many prefer jumping into the work environment, racking up experience to secure a job with good pay. The trend has only gone up due to higher college fees, leaving many students with debts that are extremely tough to recover from. Due to this shift, there are those who are doubtful about the next career move.
Thankfully, at this juncture, students don't face bleak prospects in the absence of a college degree. They can opt for several jobs, many of which require just a high school diploma. Some might need licenses, certification courses, or even hands-on training.
But, one can do away with schooling and a formal degree even if they aim for cushy employment opportunities. And we've offered a comprehensive guide for such career options.
Let's dive into it without any further delay.
Career Options | High Paying Jobs With Little Schooling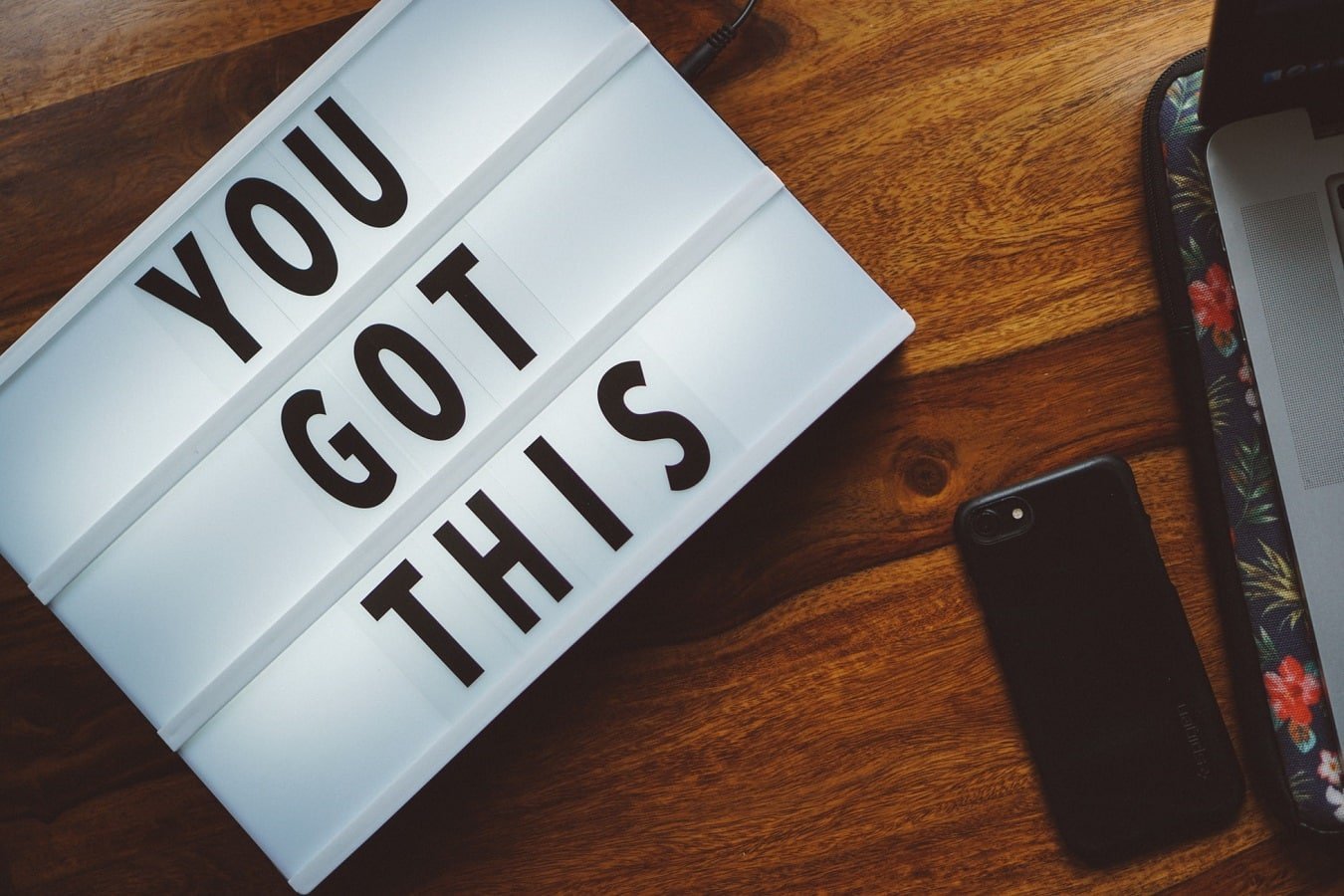 For the sake of brevity, we have divided the career options in different categories.
Trade Professions
Plumbers
Clogged drains and toilets are common problems in every household. It is often a dirty job, but somebody has to do it. If one doesn't mind working with their hands, then becoming a plumber is a good career choice.
People are willing to pay a good amount of money for the handiwork, but plumbing is a bit more complex than clearing out drains and toilets. As such, a high school diploma is sufficient, but one can go to a trade school or dive into an apprenticeship.
As per the data provided by the BLS or US Bureau of Labor Statistics, there is likely to be a 16% growth in the field. This translates to an additional 75,200 openings apart from the current workforce of more than 480,600. Plumbers take in a fair amount of money annually, in the ballpark of $55,160. They make a steady $26.52 per hour for their services.
Electricians
It turns out that not many people might be needed to change a lightbulb, but one must have the right person for the job. Although colleges have taken precedence over trade schools in recent times, it has led to the dearth of skilled tradespeople like electricians.
The vacuum is about to be filled, with several people flocking to the vocation, which makes it a smart career move at the time. One might train via online programs or join apprenticeships to learn on the job. Notably, in the latter scenario, an apprentice doesn't make as much as a fully licensed electrician.
BLS estimates that the number of jobs for electricians will increase by 20% by 2022. The massive jump is reflected in the median pay, which comes to around $56,180 annually. Electricians stand to make $27.01 hourly for services rendered. Moreover, by 2026, there is likely to be 59,600 openings. Long story short, this field sounds promising for anyone starting out a career.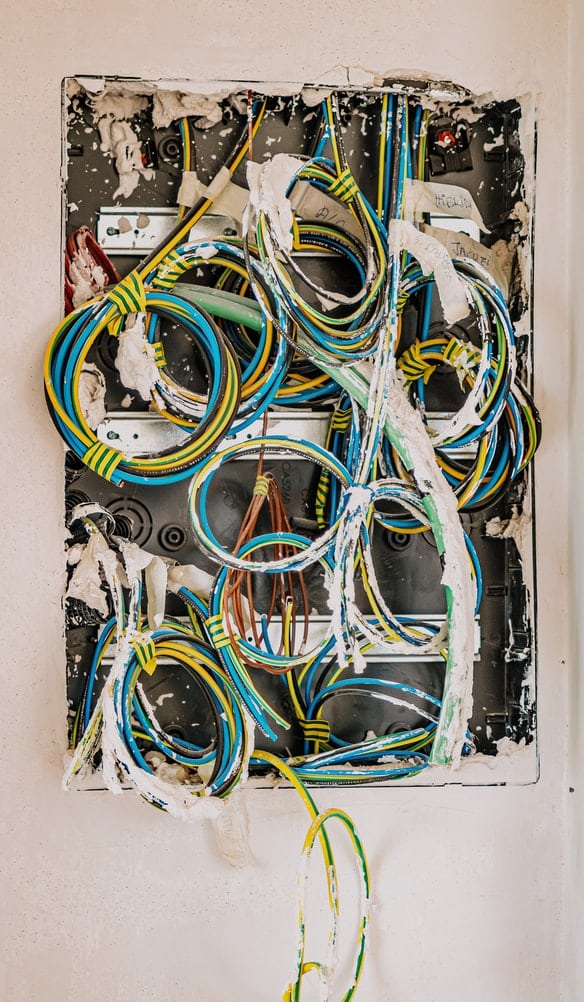 Commercial Transporter
A commercial transporter or driver is a seldom considered career option due to the timings of the job. The absence of a nine to five schedule often puts off candidates who don't take to the idea of long hours on the road, driving trucks.
Despite the apparent negatives, becoming a commercial driver is easy and rewarding. Firstly, all one needs is a CDL or commercial driver's license issued by the state. Many undertake certification programs to get an edge, but they're not a requirement for the job.
Truckers can find work easily with companies looking for capable drivers, or might go an independent route by opting to become an owner-operator. BLS lists the median annual pay as a commendable $45,260, and commercial drivers make around $21.76 every hour. While the current workforce is strong, the profession is expected to add at least 108,400 openings by 2026.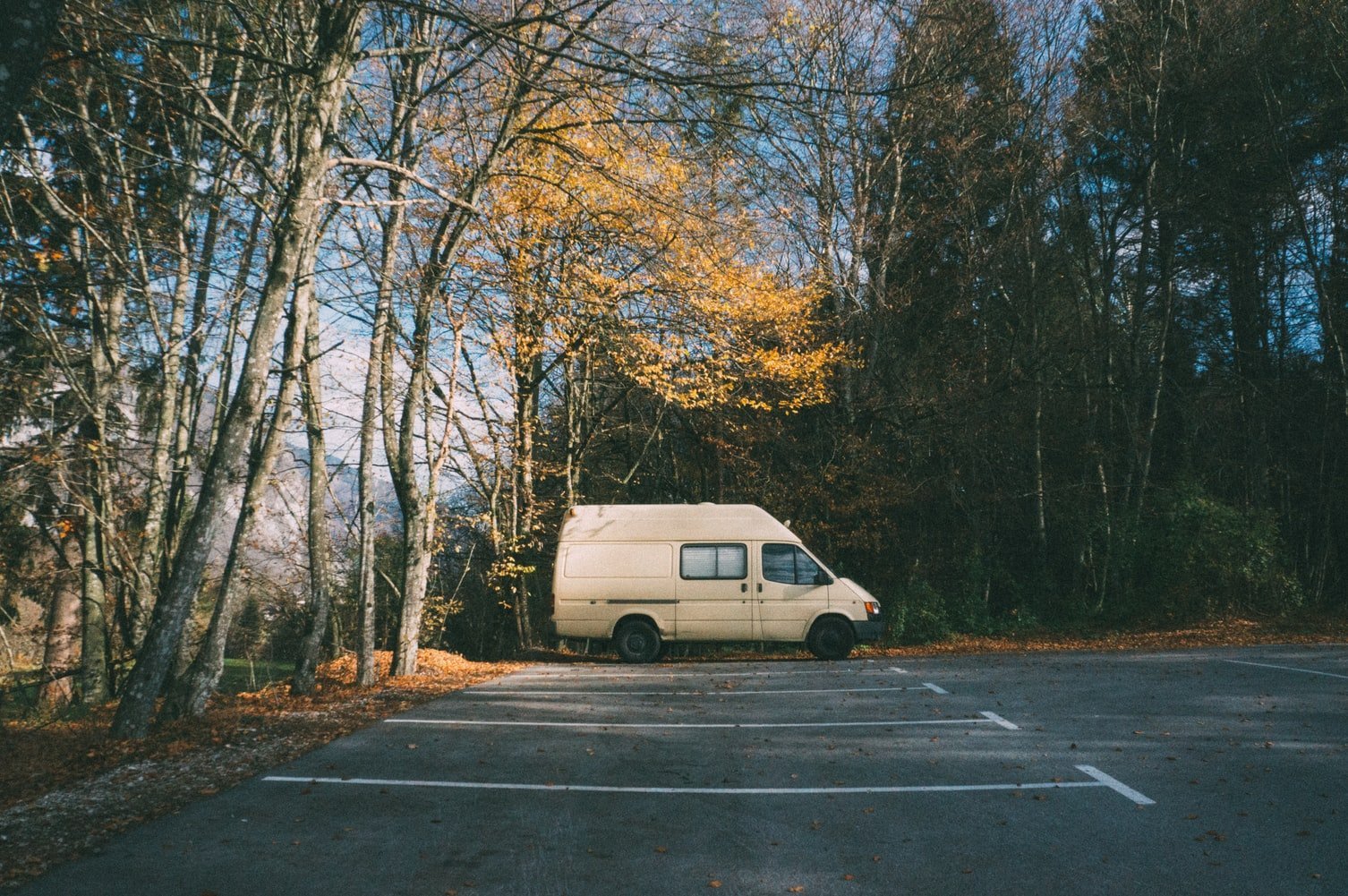 HVAC Technician
Heating and cooling systems are integral in every household, but installing or maintaining them is quite cumbersome. This is where an HVAC Technician or heating, ventilation, and air conditioning expert comes in.
The expert's duties and responsibilities include overseeing the installation process, troubleshooting or repairing equipment as needed, while providing customer service and technical support. They also need to be involved in the design, layout, and installation of low-voltage wiring.
While most technicians prefer a postsecondary education at a trade school, many opt for a long apprenticeship period, where they can learn on the job. In some states, licensing also requires passing a written exam.
As things stand, BLS reports that the median annual salary for professionals is around $48,730. They rake in $23.43 hourly for services too. While the option might not be as popular as some of the others, HVAC Technicians are poised to see 48,800 openings added to the existing workforce.
Office Careers
Retail Management
If working with bare hands is not someone's cup of tea, there are several comfortable office jobs as well, which don't need much formal training but pay quite well. Most people have experience in retail somewhere along the way, usually during summer internships while at school.
While the job can be quite demanding, the position as a retail manager does pay well. Moreover, there are frequent burnouts, which is why companies try to retain good managers with a host of incentives, including monetary perks. During application, one must keep in mind that the job requires a degree of customer service and usually has unusual shift hours.
As per BLS, retail managers bring in a laudable $126,640 median annual salary. The high-stress job also pays $60.89 hourly for services. It might not be for the faint-hearted, but the profession stands to see nearly 28,900 new openings by 2026.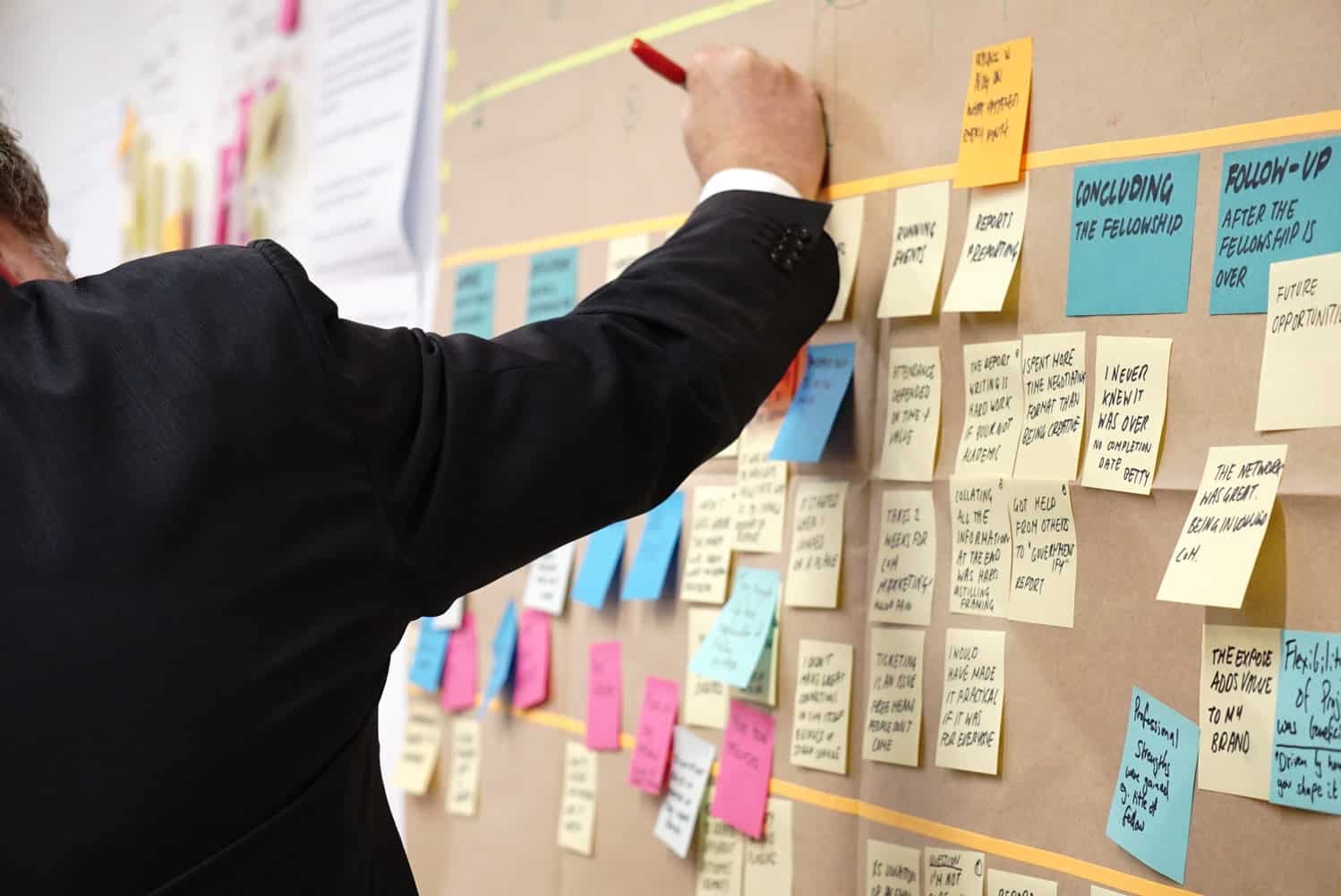 Paralegal
The law requires a lot of grunt work, but lawyers rarely have time to go into all the details. Due to the heavy workload most successful law firms have to handle; they delegate some of the detailed tasks to paralegals.
They mostly deal with the paperwork, drafting documents, and conducting research before presenting it to the lawyer who can then take it to court. While becoming a lawyer requires one to spend hundreds and thousands of dollars on a degree, opting to be a paralegal is relatively simple. One merely has to have an associate's degree program.
Paralegals manage to bring in around $51,740 each year, as per BLS. Their hourly wages are estimated to be around $24.87. While many already choose this profession, there are likely to be nearly 41,800 new openings by 2026.
Claims Adjuster
Just as everybody needs insurance, the companies need claims adjusters to estimate how much should be paid out on a case to case basis. Understandably, not many people like claims adjusters since they determine how much money a person who's suffered a loss should get from the insurance company. But, it is a comfortable and honest living due to the money that can be made.
If one wishes for upward mobility in the workplace, a degree does come in handy. But, entry-level positions do not require any additional education. One just needs proper analytical and interpersonal skills, which need not be acquired from college classrooms.
Going by BLS estimates, a claims adjuster usually makes around $66,540 a year, and their hourly wage is nearly $31.99. However, there aren't any projected openings in the future as the industry is expected to maintain a steady workforce.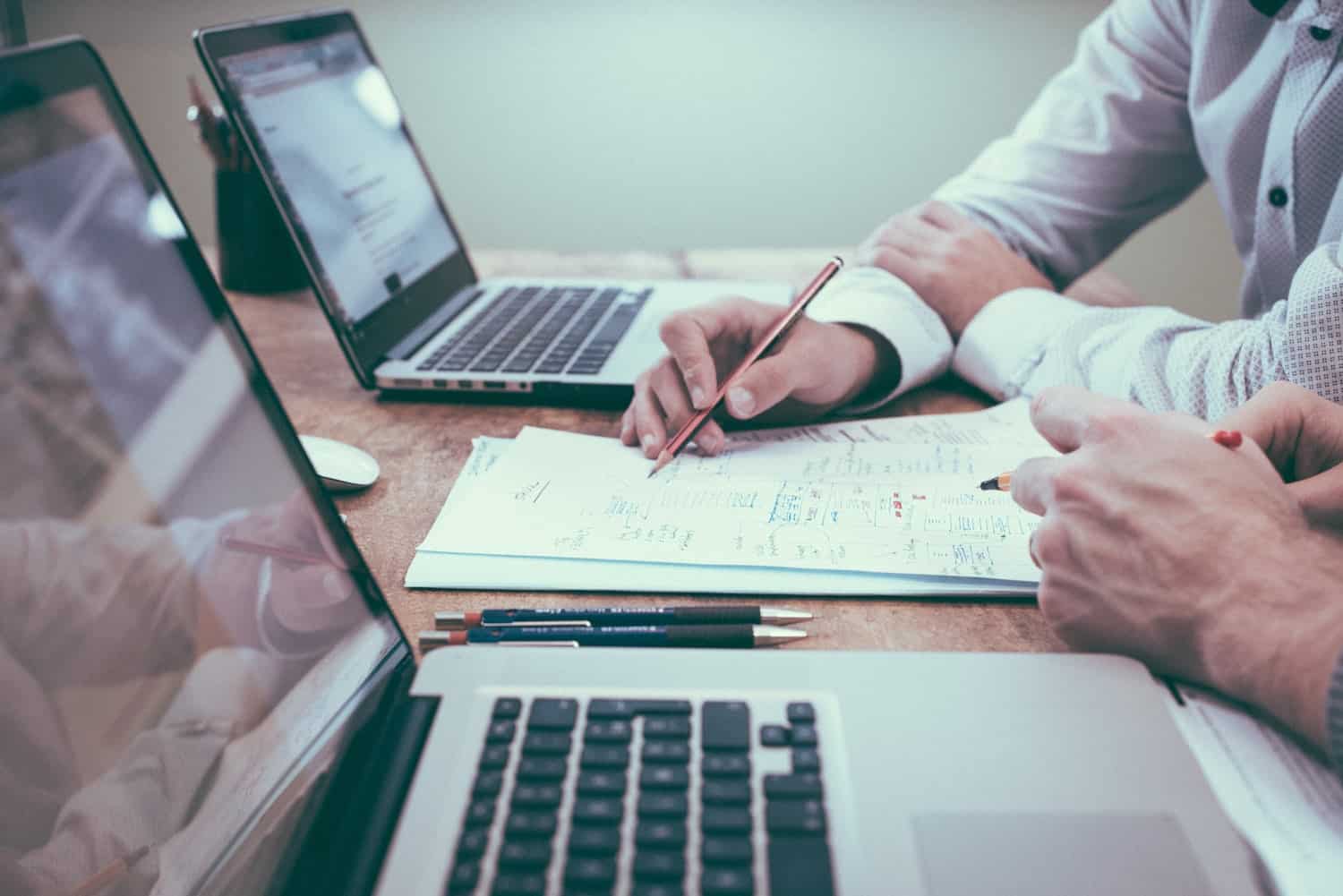 Loan Officer
People are always looking for loans, and they go to banks usually. Thus, the establishments are swamped with applications, but regular bankers don't usually evaluate them. The task falls upon loan officers. Once again, it is not exactly an enviable job as the individual has to carefully review the application and then decide whether the bank might grant the loan or not.
Usually, the job is a little technical, so a background in accounting and business is definitely preferable. Moreover, some job postings specifically look for loan officers who have completed their bachelors' degrees. That said, the requirement isn't set in stone, and one might find opportunities in the profession by combining experiences of working in a bank and some college coursework.
The professionals make nearly $63,270 in a year, and their hourly income is around $30.42, as per BLS. It is a good time to choose to be a loan officer since the field is likely to see 36,300 new openings by 2026.
Engineering and Construction Careers
Architectural Drafter
While some jobs need not require a specialized degree, they do need knowledge of certain subjects. An architectural drafter certainly has their job cut out for them. Their task is to take the plan that the architect has drawn up and then put them in an electronic format, with the help of the AutoCAD software.
Vocational trade schools offer knowledge that is suited for the job. What's really crucial is that drafters can be certified by the American Design Drafting Association. Employers don't normally ask for it, but getting certified means the individual has an edge due to their understanding of nationally accepted drafting practices.
One must be familiar with how to use the AutoCAD software too. Thus, focusing in high school on mathematics, science, computer graphics, and design are beneficial for those who want to opt for this career. The ability to draw freehand is an added perk. BLS estimates drafters make nearly $56,830 a year and bring in around $27.32 per hour.
Construction Manager
Construction projects are extremely complex affairs where several aspects need to move like clockwork. It requires handling numerous moving pieces, simultaneous tasks, and subcontractors. At the same time, attention must be paid to ensure that things are done correctly and safely.
The construction manager is responsible for handling all of these matters, and while the job sounds complex, it is not. Associate programs are sufficient to provide the know-how and certifications needed to jump into the field.
Moreover, the pay is also lucrative, as one can understand from BLS reports. Construction managers make around $95,260 every year and bring in something in the ballpark of $45.80 every hour. That said, the most exciting part is the prospective growth in the industry, with estimates indicating at 44,800 new jobs by 2026.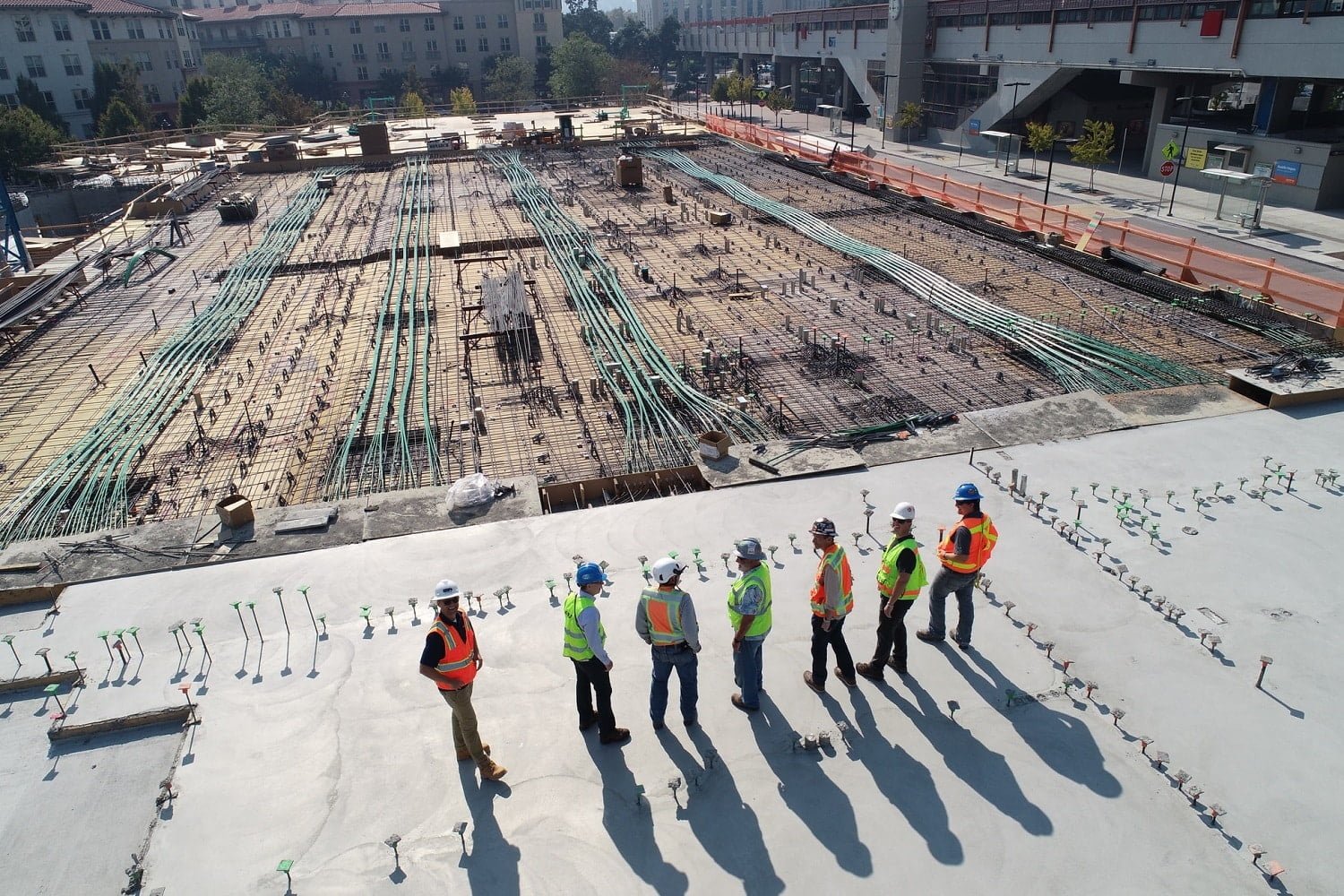 Civil Engineering Assistant
A civil engineering assistant is actually a technician who helps the civil engineer in planning, designing and building highways, infrastructure projects, or bridges for industrial, residential, commercial, or development projects. However, the job doesn't need one to go to have a college degree. Getting an associate's degree is enough if the technician has an eye for detail.
Although the field is not too fast-growing, the job is best suited for those who enjoy their workdays being unique. BLS estimates indicate that civil engineering technicians can make as much as $53,410 in a year and bring in about $25.68 in an hour.
Not only is the pay good, but there are likely to be some openings in the coming years as well. Research indicates that around 6,600 new openings are slated to appear by 2026.
Medical Careers
Respiratory Therapist
While most would consider that breathing troubles warrant a visit to the doctor, the professionals treating such patients are often respiratory therapists. These individuals aren't doctors themselves but are licensed thanks to the associate's degree. As such, one does need education beyond basic schooling but can avoid the expenses of studying medicine and becoming a doctor.
Respiratory therapists stand to make an impressive amount of money each year, based on the BLS reports. The median annual earnings come to nearly $61,330, while the hourly earnings are $29.48.
It is also an exciting time to be a respiratory therapist since the industry is likely to see growth in the coming years, with 30,500 positions opening by 2026.
Medical Sonographer
The diagnostic medical sonographer resorts to imaging equipment as well as soundwaves in order to get images of different parts of the body. These are known as ultrasounds. Furthermore, they analyze these sonographic images, which help doctors diagnose and treat the patient's problems.
With an improvement in sonography technology, medical professionals are finding new uses for it each day. Thus, there are strong growth prospects in the field. Moreover, a two-year associate's degree is sufficient for entering the profession.
One is likely to be attracted to the job due to the pay. BLS reports suggest sonographers make nearly $68,750 a year and $33.05 an hour. The field is supposed to see almost 21,100 new positions by 2026.
Nurses
The medical field always requires nurses, but there are different categories, depending on how much schooling one wants to complete before entering the profession.
First off, we have the CNA or certified nursing assistants. Here, a basic certification program is needed, but the potential for earning is limited. Instead, most people prefer to gain working experience as a CNA while enrolling for other certifications.
It brings us to LPNs or Licensed Practical Nurses. A certification program is required in this case, and the caregivers perform more hands-on duties in hospitals and other institutional settings. But, the opportunities for advancing are limited.
Finally, we have RNs or registered nurses. Normally, one opts for a bachelor's degree in nursing to reach this position, but it is also possible through an associate's degree. Their task is to supervise the nursing staff while making active decisions about the patient's care. The cerebral nature of the task ensures that remuneration is higher, but the education needed is also more extensive.
As per BLS, RNs have a median annual salary of $73,300 and hourly earnings of $35.24.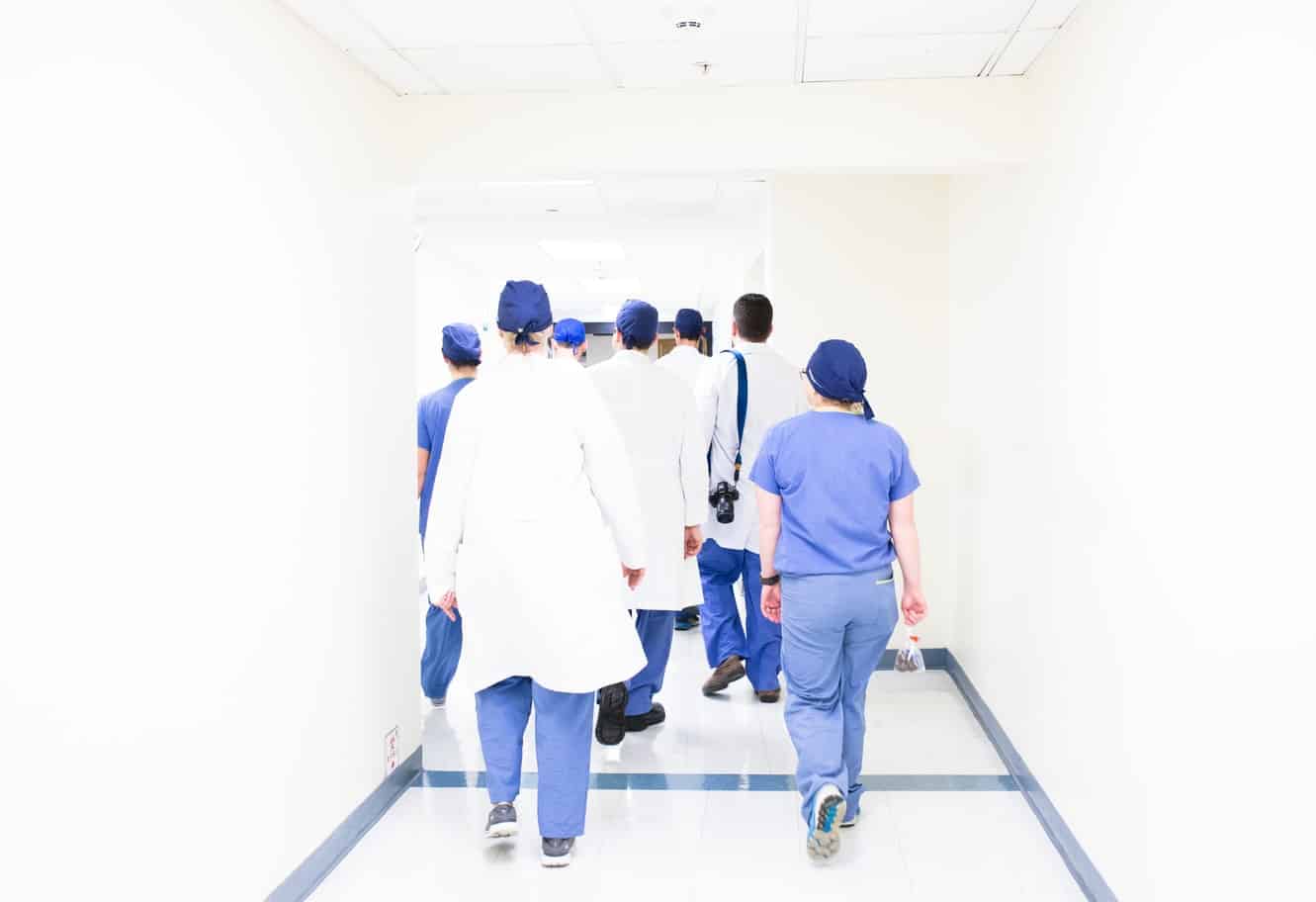 Lab Technician
With a growth in the medical industry, facilities are coming up at an amazing speed. However, behind-the-scenes growth has to match this pace. To give you an example, every sample collected at a facility reaches a lab where the medical technologists run the tests with the help of their assistants, who are known as technicians.
While the position of a technologist requires a high degree of knowledge and extensive education, it is relatively easier to become a technician. An associate's degree is enough to land the job, making it a coveted post for many who are eager to jump into the workplace after schooling.
Lab technicians earn around $53,120 a year, while their hourly wage is in the ballpark of $25.54 as per BLS reports. It makes the career option lucrative, which explains why there's growth with 42,700 positions about to be added by 2026.
Oral Hygienist
An oral or dental hygienist is a licensed professional who is registered with a dental association or such similar regulatory bodies. The best part about the job is that one just needs an associate's degree for it.
Some might find the job a little unsavory since they have to examine strangers' mouths all day, but the chances of progress in this field are massive. Reports indicate a massive boom in the oral hygiene industry headed in the next decade. Thus, professionals might find themselves faring better than those with college degrees.
BLS reports that oral hygienists make $76,220 a year while their hourly income is around $36.65. Since the industry is looking at almost 40,900 new positions by 2026, the prospects look really bright for anyone considering oral hygienists as a vocation.
Technology and Computer Careers
Network Administrator
The job of the individual, here, is to ensure that a company's computer infrastructure remains in stellar working conditions. Notably, the job is quite stressful at times, with problems requiring immediate attention and swift resolution.
A network administrator mustn't just fix problems but has to proactively anticipate and stop them. It requires a fair amount of knowledge and skills, which is why technicians generally need educational accreditation. One might opt for an associate's degree and other certifications like CompTIA Network+ or CCNP.
An administrator makes $83,510 a year as per BLS, which makes it quite a coveted job for the salary. The hourly earnings are around $40.15. Since the field is poised to see a growth of 24,000 new openings by 2026, it is clear that becoming a network administrator is a popular choice among many.
Computer Programmer
While being a computer programmer can open many doors, one doesn't need a bachelor's degree for it. There are free online resources to learn the coding languages, and it can be further supplemented with some courses. But, hands-on training is the best teacher in the world of programming.
Since there are several coding languages, it is easy to find one with relatively lesser competition. Staying up to date about the technologies used by companies nearby can also help programmers get hired quickly.
As per BLS, they make around $86,550 a year and $41.61 hourly. Since computer technologies are increasingly becoming an indispensable part of our lives, the field is only expected to grow exponentially in the coming years.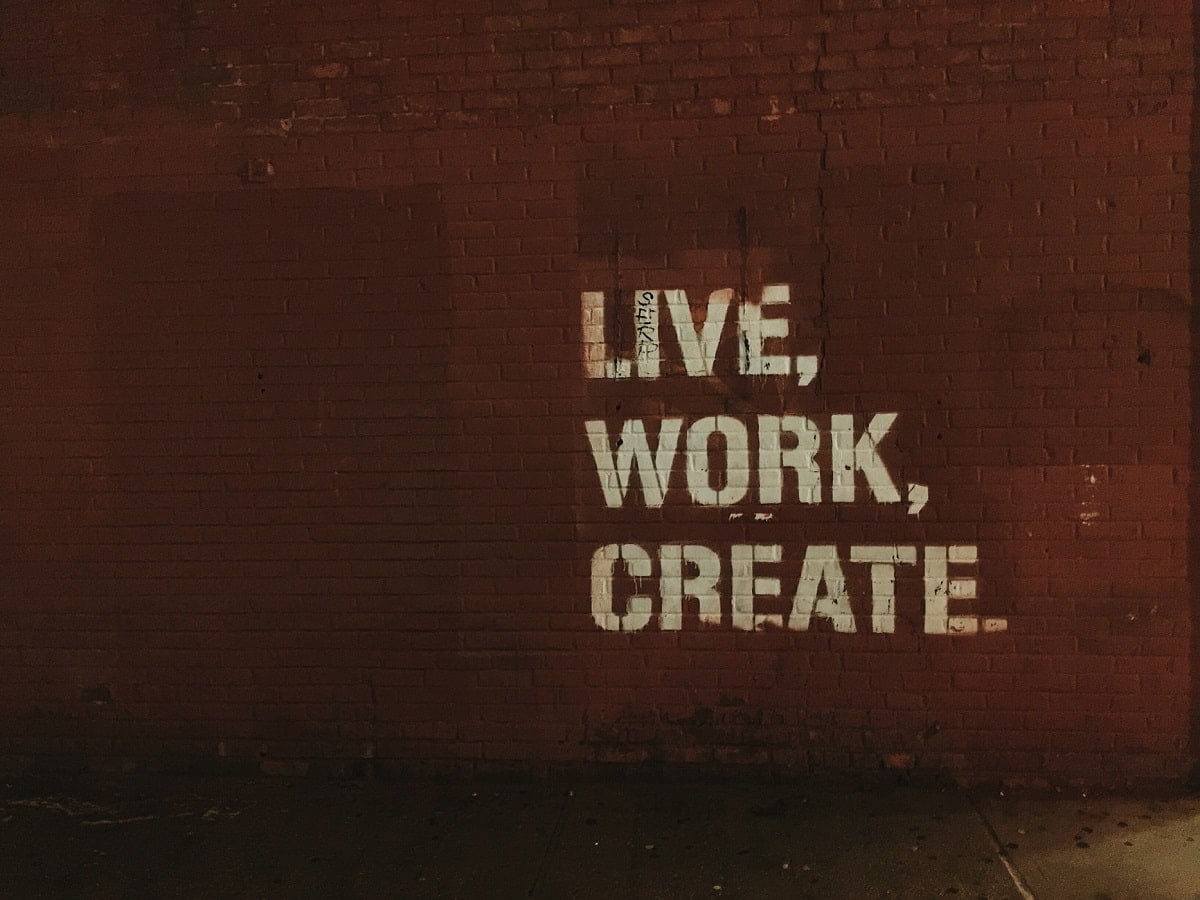 Web Designer
Businesses increasingly have their own websites, and though there are DIY tools, companies prefer to hire experts to design the sites. This is primarily because most business takes place on the website, which becomes a reflection of the company.
Web development is an exciting field because here, one is judged by the skills they have, not how they acquired them. Although some prefer to obtain a professional degree, web developers can be self-taught with no formal education. Learning HTML, JavaScript, and CSS can help one become a good web designer.
The pay is good, and as per BLS, a web designer in demand can bring in around $73,760 a year, while their hourly income is $35.46. One expects there to be nearly 24,400 new positions by 2026.
Graphic Designer
A graphic designer's talent is their ability to create. While it can be developed through formal education, this is primarily a self-acquired skill. Most graphic designers today need to be well-versed in handling computer programs. But just knowing one's way around a designing program is not enough. One also has to be able to create something beautiful with it.
Since this is best learned while on the job, the profession calls to many who want to start working without extensive schooling. Luckily, the job pays well, too, as BLS reports, graphic designers, make around $52,110 per year. Their hourly income is nearly $25.05. The field is always booming, and one expects there to be 11,100 new job openings by 2026.
Final Words
Wrapping up, most traditional degrees aren't all they are made out to be. While research shows that STEM students rarely end up working in the same fields that they studied for, humanities students have it even harder. They need to augment their degrees further before landing a job.
If one thinks broadly and puts some faith in vocational schooling, the return on investment is much higher. We've provided a detailed guide of some of the best paying jobs, which show potential for growth but don't require a lot of formal education.
Based on your choice, you should decide whether there are additional courses you can enroll for or places you can gain experience from. Following this list will help you snap out of indecision regarding your career, so you can seize the day.
On that note, we will sign off. Till next time!