Disclaimer | This article may contain affiliate links, this means that at no cost to you, we may receive a small commission for qualifying purchases.
For today's review, we offer an easy and affordable way of decorating your home. 
We're talking about solar spotlights, which prove useful for security purposes, landscaping, and accent lighting. You'll no longer need to spend lump sum amounts on expensive landscaping structures. Instead, you can switch the color of the spotlights to highlight ordinary objects and enhance the ambiance of your home. 
Furthermore, with user-friendly functions and improved durability, these lights last a long time,  delivering reliable output. However, it's difficult to choose one unit from the many options available out there. 
To help, we've narrowed down the 11 best products that are taking the market by storm. We'll also tell you how to differentiate between two quality units to make your job easier.  
Without further ado, let's shine the spotlight on the first product.
Top High Output Solar Spot Lights
IMAGE
PRODUCT
DETAILS

Our Top Pick

Our Top Pick

LITOM LL-CM12 Spotlights

12 LEDs 
120-degree lighting angle 
Rechargeable lithium battery 

VIEW LATEST PRICE →

InnoGear Spotlights

Adjustable solar panels 
Lighthead moves 90 degrees 
Runtime of 6-12 hours 

VIEW LATEST PRICE →

Nekteck Spotlights

Capacity of 200 lumens 
Dual light mode 
Runtime of 6-10 hours 

VIEW LATEST PRICE →

Linkind Spotlights

Total runtime of 30,000 hours 
90-degree beam 
Capacity of 650 lumens 

VIEW LATEST PRICE →

Claoner Spotlights

ABS plastic construction 
Runtime of 6-24 hours
32 LEDs

VIEW LATEST PRICE →

LITOM Spotlights PRO

Adjustable solar panels 
Lighthead can move up to 115-degrees 
46cm light arm 

VIEW LATEST PRICE →

URPOWER Spotlights

Runtime of 6-9 hours 
2200mAh battery 
Four LEDs 

VIEW LATEST PRICE →

ROSHWEY Spotlights

18 LEDs 
Nine lighting modes 
Seven colors 

VIEW LATEST PRICE →

JSOT Spotlights

Capacity of 600 lumens 
18 LEDs 
360-degree rotatable joints 

VIEW LATEST PRICE →

CLY Spotlights

Light sensor 
4000mAh battery 
60 super-bright LEDs

VIEW LATEST PRICE →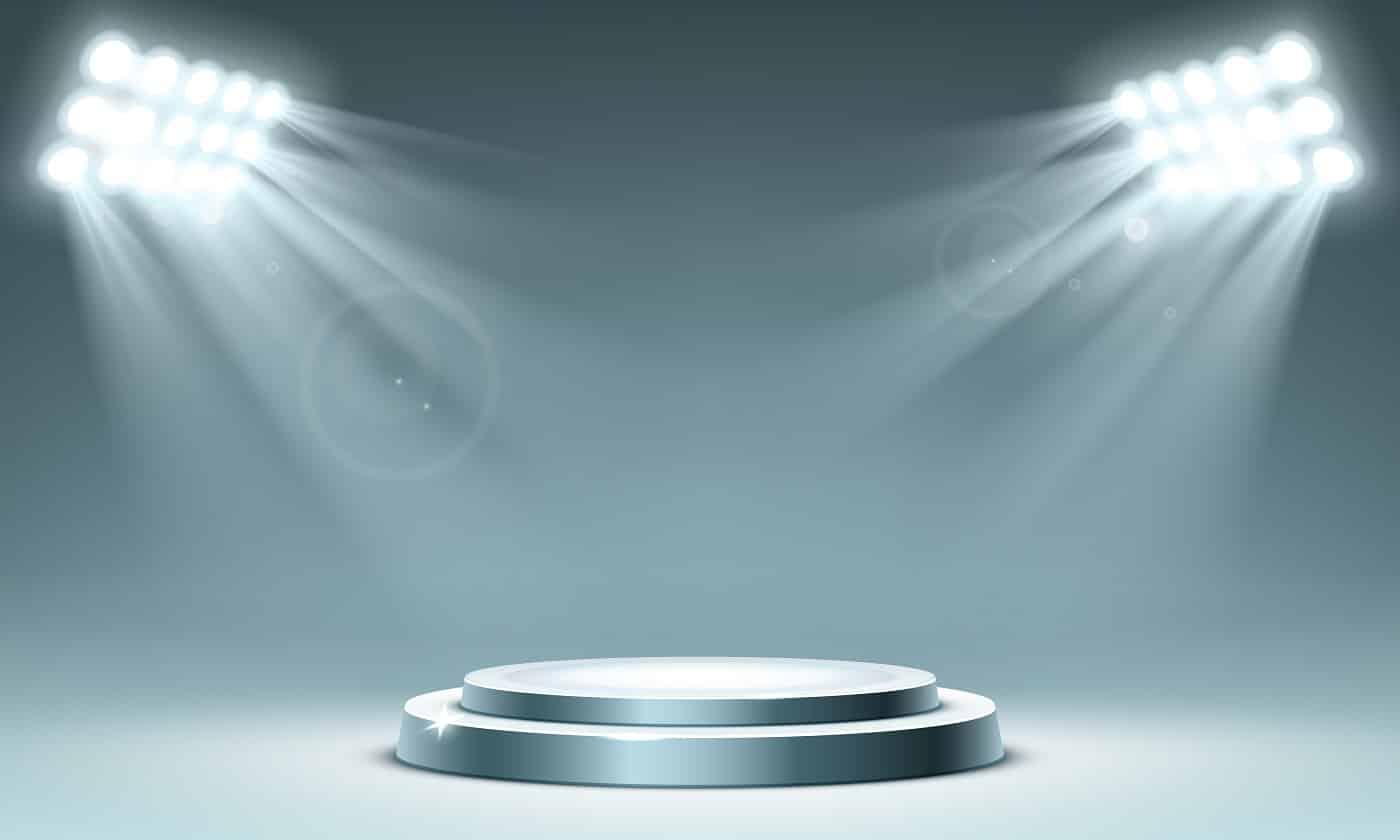 One of the primary considerations for users is keeping their family safe, and LITOM as a brand has made significant breakthroughs in that regard. These solar spotlights help brighten up most spots and have substantial durability to last a long time. Rest assured, intruders will keep a safe distance.
No products found.
Why Did We Like It? 
These lights have 12 LEDs with a 120-degree lighting angle and a 90-degree adjustable solar panel. As a result, they receive optimum sunlight throughout the day to deliver a powerful output at night. In that regard, the rechargeable lithium battery proves useful for storing solar energy and delivering improved brightness. 
We were impressed with the six-hour runtime, extending up to 12 hours, ensuring that they're suitable for various landscaping needs. Besides, thanks to the intelligent sensor, the lights automatically turn on/off depending on the environmental conditions.
Moving on, durability is another key factor that makes these spotlights popular. They have received an IP67 waterproof rating and can withstand several weather conditions like rain, heat, and snow. Similarly, the high-impact ABS plastic provides a long lifespan, giving them an edge over other models. 
What Could've Been Better? 
Firstly, these lights are small, so you may need to purchase more than one unit to achieve the desired lighting. Other than that, the panels need maximum sunlight to deliver consistent output; as such, they don't work well in cloudy conditions. 
Pros
Runtime of 6-12 hours

High-impact ABS plastic cover

Sensor for automatic operation

Suitable for landscaping

IP67 waterproof rating
Cons
Doesn't work well in cloudy conditions

Small lights
When choosing a spotlight, attractiveness should be at the top of the list, and InnoGear has done particularly well in this aspect. These lights have the necessary attributes to brighten your property and deliver accent lighting, making them perfect for various landscaping needs. Moreover, they're user-friendly, meaning these lights are suitable for various users.
Sale
Why Did We Like It? 
Let's focus on the adjustability of this spotlight before focusing on its other features. While the solar panels can move 180 degrees up and down to capture sunlight, the light-head offers a maximum movement of 90 degrees for illuminating various areas. Plus, it has high and low working modes for improved brightness, leading to a runtime of 6-12 hours. 
Now, the monocrystalline solar panels have a capacity of 1.5W and they deliver 30% faster energy conversion compared to other models. So, the charging speed increases, but in spite of that, energy consumption remains low. This is because the intelligent sensor detects changes in the environment to turn the lights on/off automatically. 
The installation is also easy, thanks to the kit, which includes all the components for a seamless experience. You won't have to make additional purchases, and these lights can be fixed to the ground or wall, depending on your preference. 
What Could've Been Better? 
Although it rotates on the vertical axis, you don't get movement on the horizontal axis, which slightly limits coverage. So, the light is likely to come in contact with the panel section, thereby making it difficult to work from certain angles. Remember this before making the purchase. 
Pros
Intelligent sensor

Fast charging

Reduced energy consumption

Installation kit included

Affordable
Very few products take into account the buyer's point of view, but that's not the case with our next model. After conducting extensive research, Nekteck has produced solar spotlights that offer sufficient brightness and reduce energy expenditure. Unsurprisingly, people are queuing up to learn more about its functions.
Why Did We Like It? 
These are 4th generation solar spotlights with an advanced capacity of 200 lumens for maximum output at night. There are two brightening modes – high and low – allowing you to use the four LEDs for a total of 6-10 hours. What's more, with the dusk-to-dawn sensor, these lights are automatically switched on at sundown and switched off as dawn breaks. 
Notably, the designers have focused a lot on durability since a solar spotlight is an outdoor device. Therefore, it can withstand various weather conditions like rain, snow, and frost, delivering longevity. 
Plus, the installation is easy, and you can complete the procedure swiftly. You've got the option of in-ground installation or using the screws to mount the lights on the wall. So, it's highly user-friendly, meaning it's suitable for first-time users and DIY professionals alike.
What Could've Been Better? 
The problem lies with the poor sealant because ants and other tiny critters crawl their way in. The last thing you need is for the solar lights to serve as a haven for other living creatures. So, make sure to buy a suitable sealant and plug all the gaps for a reliable experience. 
Pros
Dusk-to-dawn sensor

Durable

Easy installation

Adjustable up to 180-degrees

User-friendly
Another versatile model is these spotlights from Linkind. You can use them for various purposes and install these lights in several ways, highlighting the incredible efficiency. More importantly, it presents an affordable option, leading to its increasing popularity among potential buyers.
Sale
Why Did We Like It? 
Let's begin by discussing the 16 LEDs that prove useful for adequately brightening your property. The 90-degree beam angle has a total capacity of 650 lumens, making this lamp brighter than other units. Besides, you can rotate the lights and solar panel vertically and horizontally, highlighting its user-friendliness. 
Coming to the details, it has a 20% photoelectric conversion rate, which reduces charging time for a smooth experience. In that regard, we must mention that the rechargeable lithium battery has a capacity of 2200mAh and provides a total runtime of 30,000 hours. 
These lights have a sensor that automatically detects changes in the environment to switch off at dawn. Added to that, there are two light modes, high and low, and it saves energy to keep the electric bill in check.
What Could've Been Better? 
You might need to purchase stronger screws because the ones available with the unit tend to break. It's not a severe issue but does involve an additional cost, so don't apply much force during installation. However, more concerning is that these screws may not be ideal for securely holding the unit together. 
Pros
2200mAh rechargeable battery

Light sensor

Dual working mode

20% photoelectric conversion rate

Highly maneuverable solar panels
Solar spotlights have undergone significant changes, thanks to cutting-edge technology, and this is most apparent in our next product. This spotlight has 32 LEDs helping to illuminate your property for maximum security. Plus, there are several quality features not seen in other products.
Why Did We Like It? 
The striking aspect of these Claoner Spotlights is the three working modes – namely low, medium, and high. Needless to say, that the runtime also decreases as you increase the brightness, but it mainly varies between 6-24 hours. But energy consumption is also reduced, thanks to the sensor that automatically turns the lights on/off. 
Furthermore, the solar panels are highly adjustable, allowing you to move them 90-degrees for optimum sun exposure. The 18650 lithium rechargeable battery stores the solar energy and powers the 32 LEDs, which deliver an output of 1200 lumens. Although the brightness could be better, the 150-degree angle of illumination is higher than other models. 
Another significant improvement is that the polycrystalline solar panels convert 20% solar energy into light for improved performance. Plus, with the high-impact ABS plastic construction, these lights remain well-protected in all seasons.
What Could've Been Better? 
During the installation, you need to ensure that you're tightening the nut in the right direction. It's difficult to distinguish between the two sides, but the correct side has an indentation, so please remember this. Apart from this, some users felt that the brightness could've been better. 
Pros
150-degree angle of illumination

Polycrystalline solar panels

Lithium rechargeable battery

Adjustable up to 90-degrees

Convert 20% solar energy into light
Cons
Not very bright

Difficult to differentiate between the two sides of a nut
Time appears to have flown by, and we're already at the halfway point of our list. Up next is an upgrade of the earlier LITOM model, and unsurprisingly you might find several similarities between the two units. However, significant changes have been made to the design and features, ensuring this model stands out.
No products found.
Why Did We Like It? 
First and foremost, since this is an upgraded device, the light-head is 115-degree adjustable while the solar panels can move up to 45-degrees. At any point in time, you can direct both components in your favored direction for greater absorption of solar energy. 
Also, the 46cm light arm is longer than other models ensuring grass doesn't block the lights during in-ground installation. Plus, the uniquely designed LEDs deliver coverage of 172 square feet but more importantly it keeps out dust particles, helping to maintain quality.  
You'll also see that the different working modes have an impact on the runtime. With high brightness, the lights operate for six hours, while at low brightness, they run for twelve hours straight. Moreover, the lighting effect can be changed, allowing you to set the right ambiance while hosting guests. 
Finally, we must touch upon the IP65 rating, proving useful for withstanding extreme weather conditions.
What Could've Been Better? 
As seen with most units, there are limitations to what it can do. These lights are ideal for accent lighting large plants, but they won't spotlight a tree canopy. However, you can use it for numerous decorative purposes, so there's nothing to be concerned about. 
Pros
Dual working modes

Runtime of 6-12 hours

Coverage of 172 square feet

IP65 rating

Durable
Cons
Can't spotlight the tree canopy
When you look at the features this spotlight offers, it's easy to see why it's on most people's wish list. There's a lot to like about it, which is why it has quickly climbed the charts to rank among the best products. So, read the following section if you're interested to learn more.
Sale
Why Did We Like It? 
The URPOWER Spotlights have four LEDs, offering a combined output of 200 lumens. In that regard, the 2200mAh rechargeable battery supplies the required energy, delivering a runtime of 6-9 hours. Further adding to the convenience is the improved maneuverability, permitting you to adjust the angle of the lights and panels. 
These panels absorb sunlight during the day, ensuring the lights remain active for night time use. You can turn the light-head in any suitable direction, making this product ideal for landscaping and setting the right ambiance for various events. 
Another important factor is durability, with the IP64 waterproof rating delivering longevity to endure various weather conditions. So, the plastic construction comes in handy for protection against the natural elements, and you can place the lights in the garden, pathway, or lawn. 
Lastly, it's a highly user-friendly tool that can be mounted to the wall with screws or stuck to the ground with poles.
What Could've Been Better? 
One issue with this model is the lights aren't as bright as expected. So, don't be surprised if it fails to illuminate a wide-area, but that's not to say that it doesn't have its advantages. It means that there are specific purposes for which these lights come in handy. 
Pros
Adjustable solar panels

IP64 waterproof rating

Plastic construction

Weather-proof

Capacity of 200 lumens
Cons
Illumination needs to be better
Do you want multi-colored lights to entertain guests and liven up the mood for a party? These lights are perfect in that regard and come with numerous color combinations you can try out. No surprise that it has quickly climbed the charts to rank among the top models.
Sale
Why Did We Like It? 
We'll begin by discussing the nine lighting modes, allowing you to use seven colors for various landscaping needs. It's easy to see how ROSHWEY Spotlights stand out from the crowd, delivering a power-packed performance on just 3.7V with 18 LEDs. And due to its user-friendliness, you can swiftly switch between the different colors. 
Other than that, the solar panels are highly efficient and absorb energy during the day. Then they automatically turn on the lights for night-time operation and power-down at dawn. In this way, it doesn't use much energy, keeping your bill in check while also eliminating the need for wires and adapters. 
Furthermore, the solar panels can move along the vertical and horizontal axis to effectively capture the sunlight. In fact, it's also possible to adjust the light-head up to 120-degrees for greater coverage. 
Lastly, the assembly is straightforward, and you can wall-mount the lights or opt for in-ground installation.
What Could've Been Better? 
It has numerous fantastic functions, so the designers probably felt that the price needs to be higher. While there's nothing wrong with paying more for quality, it's important to note that buyers may be hesitant about the higher price. Therefore, it might be best to look at other options if you don't have a flexible budget. 
Pros
Adjustable light-head

360-degree movement

High maneuverability along the vertical and horizontal axis

Dual installation

Runtime of 10 hours
Like the earlier model, these lights are also available in various color combinations, making them suitable for accent lighting. You can let your imagination run free to highlight numerous aspects of your property for landscaping and home decor. As a result, it has received a mostly positive response from buyers.
Why Did We Like It? 
JSOT spotlights have nine lighting modes allowing you to seamlessly switch between various colors at the press of a button. These lights are perfect for entertaining guests and altering the ambiance based on different settings and events. And, thanks to the combined capacity of 600 lumens from the 18 LEDs, it becomes easier to manage your landscaping needs. 
Another exciting feature is the incredible maneuverability made possible by the 360-degree joints. The light head can be moved up to 120-degrees, permitting you to work from various angles for the best results. Similarly, the solar panels can be adjusted up to 150-degrees to absorb sunlight throughout the day. 
Moving on, the powerful 2200mAh lithium battery converts 17% solar energy into light for a reliable experience. Therefore, it has a runtime of 10 hours to provide maximum illumination from dusk to dawn.
What Could've Been Better? 
There's no remote control, so if you place one of the lights higher up, it becomes challenging to operate it manually. This is something that needs to be addressed by the manufacturer. Other than that, the price is slightly higher compared to other models, leading to second thoughts about the purchase. 
Pros
Adjustable solar panels

Light head can move 120-degrees

2200mAh battery

17% energy conversion

Easy installation
If you're looking for a powerful model offering precision lighting, there are few units better than CLY spotlights. Apart from the fantastic capacity, it delivers a higher runtime, making for a valuable addition to your landscaping equipment. So, it has endeared itself to customers, generating a positive response.
Why Did We Like It? 
You should know that for a spotlight to deliver adequate brightness; two things are essential – more LEDs and a powerful battery. This unit has 60 super-bright LEDs, and although the light beam is slightly narrow, the performance is undoubtedly terrific. So, the 120-degree beam angle proves useful for lighting up large spaces. 
Now, for the battery, the designers have chosen a lithium-ion core having a capacity of 4000mAh. Unsurprisingly, it delivers a runtime of 8-10 hours on full charge and powers the 4W/6V solar panels for continuous night-time operation. Furthermore, the intelligent sensor automatically turns the lights on/off at dusk and dawn. 
We must also mention the easy assembly, ensuring you can place these lights in any suitable spot for wall-mounting or in-ground installation. Consequently, it can be used for landscaping or as a security light, highlighting the versatility on offer.
What Could've Been Better? 
The beam could've been bigger to increase brightness and subsequently provide more coverage. In that regard, we must mention that some buyers felt that the battery also needs to be bigger. While the degree of illumination isn't inadequate by any means, it's not as high compared to other models. 
Pros
4W solar panels

Easy installation

Versatile

Runtime of 8-10 hours

Rechargeable lithium-ion battery
Cons
Small battery

Narrow beam
The primary advantage of using this unit is its user-friendliness, which is an important consideration for buyers. T-SUNUS has added multiple functions for you to get the desired output, making it convenient for first-time users. There are also other aspects that need mentioning, but more of that in the following section.
Why Did We Like It? 
The first thing you'll notice is the multitude of vibrant colors, which will allow you to experiment with accent lighting. You'll also be pleased to know that these lights deliver a total output of 200 lumens for adequately illuminating various landscaping structures. So, depending on the occasion, you can change the colors to enhance the ambiance. 
Furthermore, thanks to the 18650 lithium rechargeable battery, it produces a longer runtime of 8-10 hours on full charge. The battery has a capacity of 2200mAh, which stores energy from the sun during the daytime, ensuring you get an uninterrupted experience at night. 
What's more, there are three working modes supported by the automatic on/off switch for greater convenience. Additionally, the 180-degree movement allows you to light up any suitable spot or maneuver the solar panels to receive maximum sunlight. 
Finally, the improved durability due to the IP65 rating makes the light resistant to dust and water.
What Could've Been Better? 
The frustrating aspect of this model is working with the screws. Most users reported that they had to buy new screws because the ones available with the model weren't up to the mark. Also, once you mount the unit, it's challenging to place the top screw in, which is an inconvenience. 
Pros
Three working models

Automatic on/off

Lithium rechargeable battery

180-degree movement

Numerous colors
Cons
Poor screws

Challenging to insert the top screw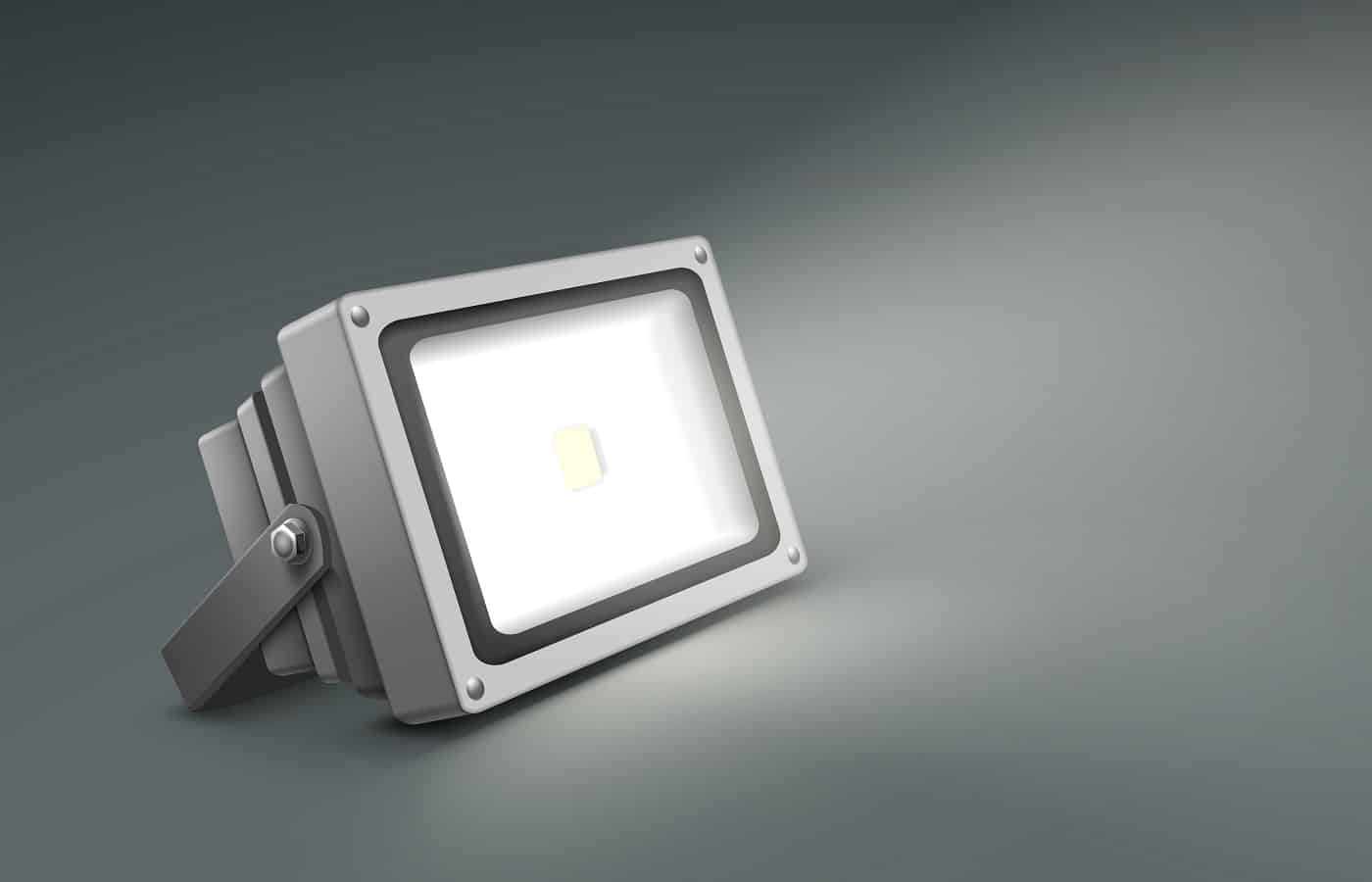 High Solar Spot Light Buyer's Guide 
Those were our picks of the top solar spotlights, and now it's time to focus on the buyer's guide section. Here we'll be talking about some of the essential characteristics of this product; so, take out the pen and notepad, and let's begin. 
Variety
It's pretty obvious that solar spotlights come in handy for decorative purposes, so they must deliver on variety. Meaning that it should have different colors and working modes to create the perfect ambiance. 
Durability
Now, solar spotlights spend most of their time outdoors, and designers need to improve durability for a long lifespan. It must be resistant to rust, water, heat, and extreme weather conditions for improved output. 
Maneuverability
For you to get the desired results, the lights must be maneuverable. Along with the solar panel, the light-head needs to be movable to store energy from the sun and produce higher brightness.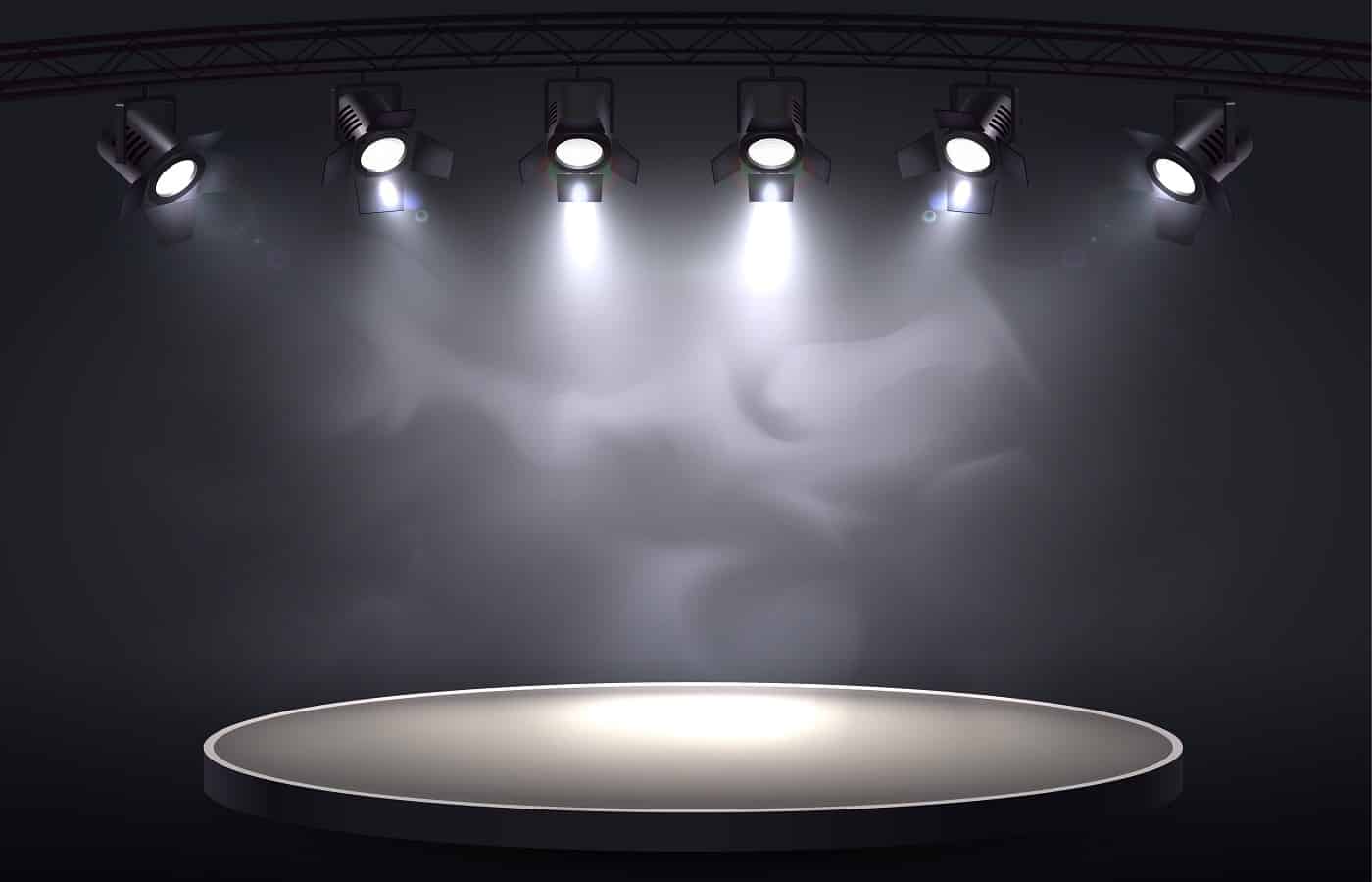 Verdict
That's it from us; hopefully, you found this guide interesting. 
Solar spotlights are perfect for entertaining guests and improving the ambiance of your home. Even something as simple as focusing light on trees and shrubs completely changes the appearance of your property. 
Before signing off, we've decided to narrow down our favorite products in different categories to assist you a bit more in making an informed decision. Looking at the list, we felt that the LITOM LL-CM12 Spotlights deliver the best overall performance given the adjustable nature and powerful output. 
Apart from that, the InnoGear Spotlights promise improved user-experience with fast charging and versatile lighting. 
We'll be back with more exciting reviews, but for now, it's time to take your leave. Take care and see you soon. Bye!
Related Articles
13 Best Solar Atomic Watches Right Now
11 Best Rated Solar Powered Shed Light | Buyer's Guide
10 Brightest Solar Spot Lights
11 Best Solar Atomic Watches Right Now
11 Best Solar Battery Chargers & Maintainers
13 Best Solar Electric Fence Chargers
13 Best Solar Powered Birdbath Fountain & Pump
11 Best Solar Powered Bluetooth Speakers
13 Best Solar Powered Motion Security Lights
9 Best Solar Address Signs & Plaques
7 Best Solar Powered Christmas Laser Lights
Why Are My Solar Lights Not Working? [Answers & Solutions]
13 Best Solar String Lights for Sustainable Designs
9 Best Solar Generators for Camping & Home Use
10 Best Solar Powered Shed Lights
13 Best Solar Pool Covers Reviews  
13 Best Rated Solar-Powered Dusk to Dawn Lights