Tired of trying to find the best heat resistant glue for metal objects to fix? 
Some substrates demand stronger adhesives to be bonded, and this is where heat resistant glue helps. These adhesives bond different materials and are essential to many industrial, commercial, and manufacturing applications. 
As these adhesives can resist extreme temperatures, they are extensively used for automobiles, batteries, and various electrical items which need to operate in high-temperature conditions. These adhesives are also suitable with various other materials like rubber, ceramic, etc. 
Let's take an example of bonding metal to wood; here heat resistant adhesive is a must. Because without proper adhesion, the metal or wood can tear off. If you search for highly rated glue for metal to wood, you can find most of them are heat-resistant. 
But, with all that information, you must be wondering which is the best heat-resistant glue that will fulfill all your needs. You can opt for super glue that works on metal, but remember, not every adhesive for stainless steel is resistant to heat. That's why we have compiled this list to help you choose the best heat-resistant glue among all the options out there. 
So, without further ado, let's get started! 
Top 4 Heat Resistant Glue For Metal
IMAGE
PRODUCT
DETAILS

Our Top Pick

Our Top Pick

J-B Weld ExtremeHeat

No solvents or VOCs
Works with most metals 
Stronger-than-steel bonds

VIEW LATEST PRICE →

Rutland Silicone Sealant

Forms flexible and tough seal
Works with various materials apart from metals
Heat capacity of up to 260 ℃ 

VIEW LATEST PRICE →

Henkel Corporation Loctite Stik n' Seal

Dries clear 
Suitable for all seasons
Forms an inert bond

VIEW LATEST PRICE →

KDGENG Metal Repair Gel

Set of 2 tubes
Faster curing time 
Can be machined after curing fully

VIEW LATEST PRICE →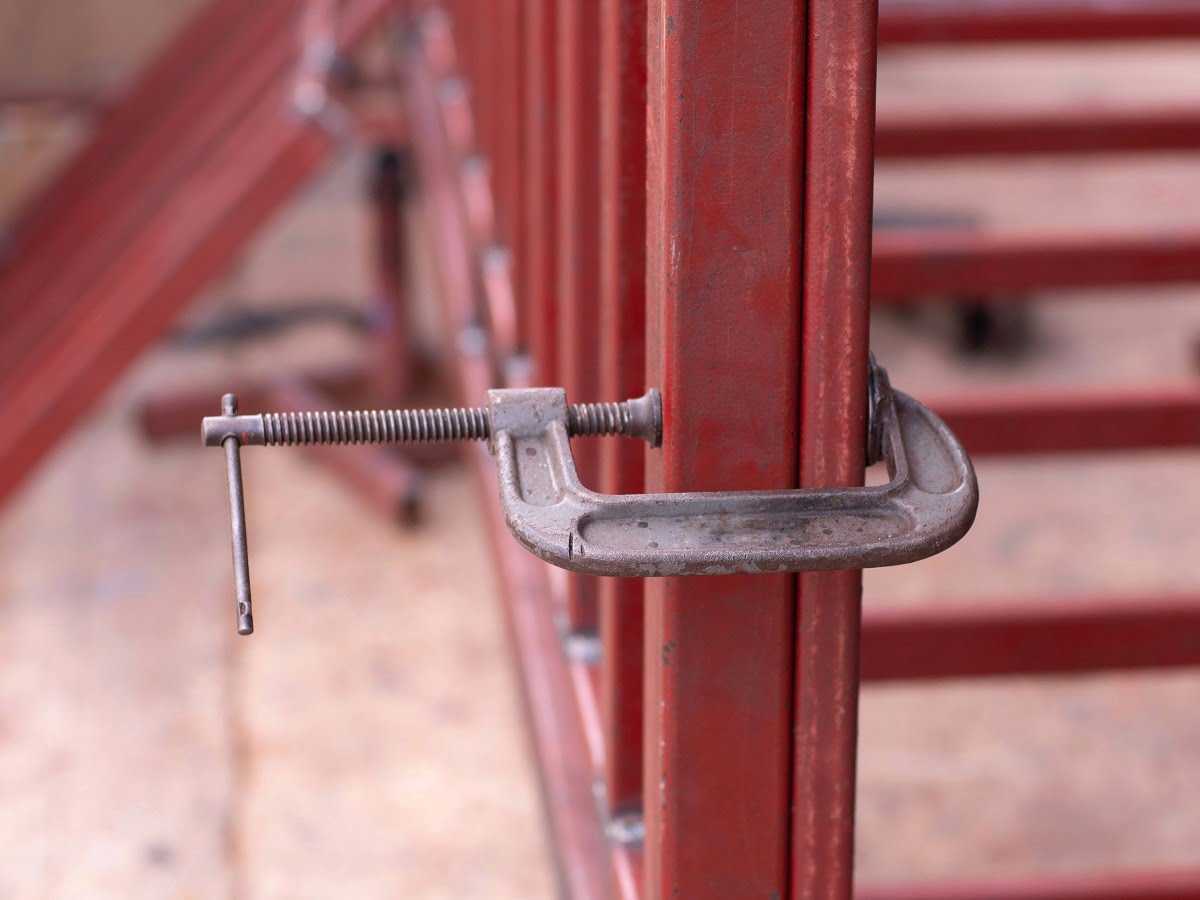 The first heat-resistant glue we have for you is the 37901 heat-resistant metallic paste from J-B Weld, a brand well-known for manufacturing metal adhesives. This heat-resistant metallic paste was developed as an alternative to torch welding, and as promised by the brand, it can withstand temperatures as high as 1300 °C. 
Why Did We Like It?
This J-B Weld high-temperature resistant metallic paste is formulated to repair metals like steel, iron, and other metal surfaces at maximum temperatures. This easy-to-use glue is non-flammable as it contains no solvents or VOCs, making it environment-friendly.
Also, this adhesive is water-based, which means it will not harm your health if you are exposed for a long time. It's also very lightweight and requires less time to create a stronger permanent bond than steel.
The best part about this glue is that it provides an extremely strong bond after being cured. And, the cured glue can go through drilling, machining, or sanding. Moreover, this glue is also suitable for repairing crevices, tiny gaps, cracks and holes in pipelines or appliances, etc.
What Could've Been Better?
One major drawback of this metallic paste is that it doesn't handle expansion well. Many customers have pointed out that even though the glue provides strong adherence, it cracks open where the expansion happens in exhaust manifolds and fireboxes, which is an inconvenience. 
Pros
Inexpensive product

Fast-bonding formula

High-temperature resistant

Environment-friendly
The heat-resistant silicone glue from Rutland can be an ideal choice if you are searching for an adhesive that can work in extremely humid areas. This silicone adhesive will work to create a permanent bond and seal any item. 
Why Did We Like It?
This silicone adhesive from Rutland forms rigid and flexible bonds and works well with a range of materials including metals, plastics, rubbers, and even ceramics.
So, whether you're looking to seal a gap between your stove and the counter or trying to repair a chimney, this is the product you can bank upon. It cures to form a tough and strong seal, which ensures the longevity of the joints.
We also like how the formula is water-based, which means any stains or spills can be wiped away easily. And the dark color ensures it blends in with surfaces such as granite and stone countertops.
What Could've Been Better?
The one flaw we found was that the product emits a nasty smell like vinegar upon application. However, the good news is that it goes away after some time, so you shouldn't have to bother about it for long. 
Pros
The dark color makes it less noticeable

Best for humid areas

Works on smooth surfaces

Easy to apply
The next item on our list is the Henkel Corporation 1360784 Stik n' Seal adhesive, which has a Flextec formulation that bonds surfaces faster than any ordinary household adhesive. Its low odor, which contributes to a safer work environment, sets this product apart from other glues available on the market. 
Sale
Why Did We Like It?
One of the many reasons why we like this product is because it creates long-lasting bonds even in the most extreme conditions. This adhesive has excellent resistance to harsh weather, moisture, UV rays, and extreme temperatures, making it a reliable product for fixing outdoor objects.
Also, this heat-resistant adhesive seals and repairs almost all materials, including glass, mirror, ceramic, plastic, wood, fabric, concrete, metal, and porous surfaces. It's also capable of creating a solid bond on wet surfaces.
This adhesive is an excellent option for sealing or repairing wooden frames and other household materials. Besides that, you can use this glue for creating crafts and DIY projects at home because it provides a superior bond that is hard to break.
What Could've Been Better?
The one problem which we faced when using this glue is that while dispensing it from the applicator, it tends to roll into a glob. This can quickly harden and block the applicator opening, making it tough to use.
Pros
Long-lasting bond

Waterproof

Extreme temperature resistance

Highly gripping
Cons
May harden to block the applicator
This set of glues from KDGENG is an excellent substitute for welding as it can repair cracked or damaged metals without any blemish. Formulated to create a strong and permanent bond, you can use this adhesive to glue all smooth and clean metal surfaces. 
Why Did We Like It?
The KDGENG metal repair gel is a premium adhesive that can withstand high temperatures up to 150 ℃. This glue provides an extremely solid and long-lasting bond when it gets fully cured. Just give it 24 hours, and it will become strong enough for being machined. 
Furthermore, this adhesive is easy to use. You just need to mix the two pastes, apply the mixture to a surface, and allow it to dry for a few hours. Note that you must follow the volume ratio of 1:1 for the glue to cure effectively. 
Another great aspect of this product is that it can be used for repairing anything made from metals, such as filling in casting defects, cracks in plumbing, or even fuel tank repairs. Overall, this is one of the better metal adhesives on the market today.
What Could've Been Better?
It was hard for us to identify a limitation of this product. But in the end, we discovered that this product doesn't have a scraper to mix the two products and apply it to a surface. The only solution to this is buying or DIYing one.
Pros
Aging resistance

Waterproof insulation

Easy to use

Suitable for all metal surfaces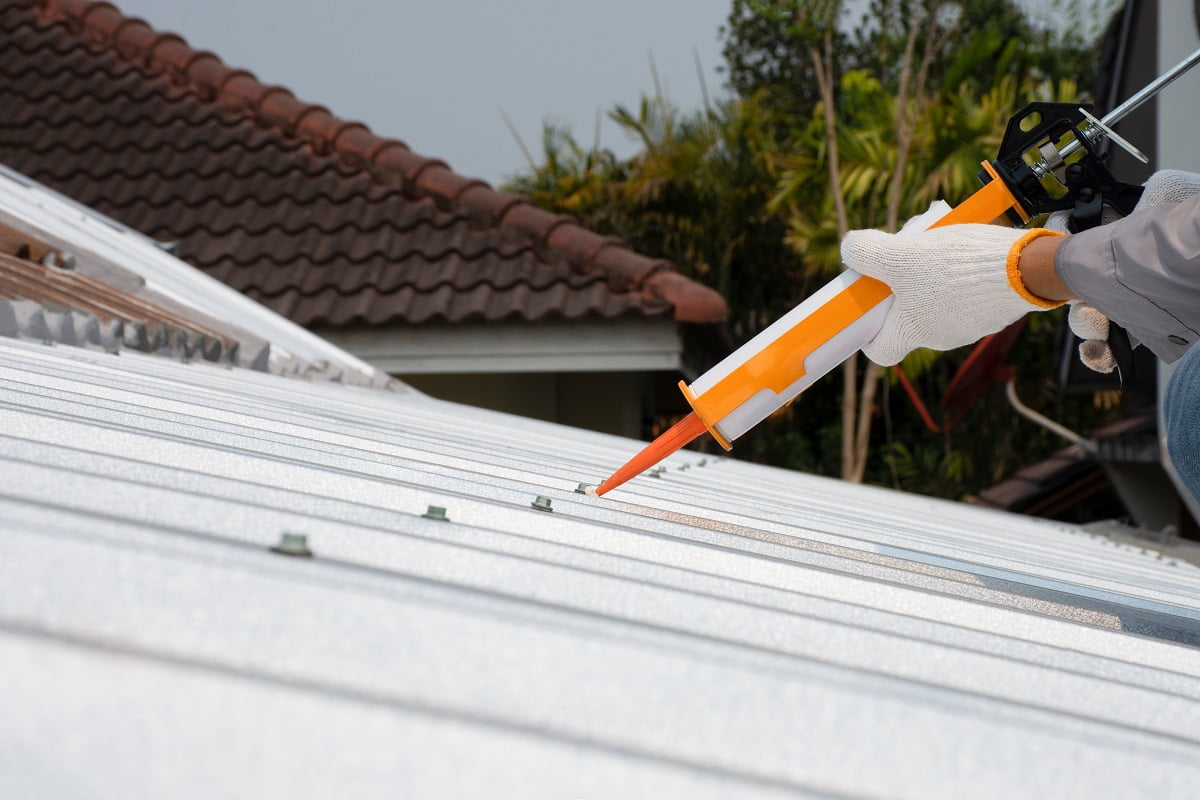 Heat Resistant Glues For Metal Buying Guide
You might have picked the glue that meets all your requirements by now. If not, then don't worry. We are far from the finish line. To ensure you end up with the right glue, below are some FAQs and a buyer's guide that will answer all your doubts about heat-resistant glues. 
A. Higher Temperature Resistance
Before buying any metal glue, you need to check its ability to resist breakdown at higher temperatures. 
The best heat-resistant adhesives are formulated to resist higher temperatures exceeding 300 ℃. So, it's best to ensure that the metal glue you buy has the highest heat resistance. 
B. Drying Time
Another significant factor you must consider before buying any metal glue is drying time. This will depend on the type of project you are working on, but the faster the drying time, the more efficient the work will be. 
C. Exposure to Environmental Elements
You must know that environmental factors might affect the bonded surfaces. Metal glues should stay put if the repaired surface is exposed to dust, water, heat, and other elements. But some adhesives crack when they get exposed to extreme heat. 
For this reason, when choosing the best metal adhesive, it's essential to keep weather resistance in mind. Any glue that's not weather resistant is one you should avoid. 
Heat Resistant Glues For Metal Frequently Asked Questions ?
What are heat-resistant adhesives?
Heat-resistant glues are formulated to resist higher temperatures of over 300 ℃. These adhesives are alternatives for welding metals which is a costly as well as a risky process. 
Are heat resistant adhesives durable?
Heat-resistant adhesives are highly durable sealants that retain their strength even when exposed to extreme temperatures. They can also withstand aggressive environments because of their thermo-oxidative stability and their resistance to chemical reactions. 
Are hot glue and heat-resistant glue the same?
Hot glue is partially heat-resistant. This means the temperature resistance varies depending on the formulation.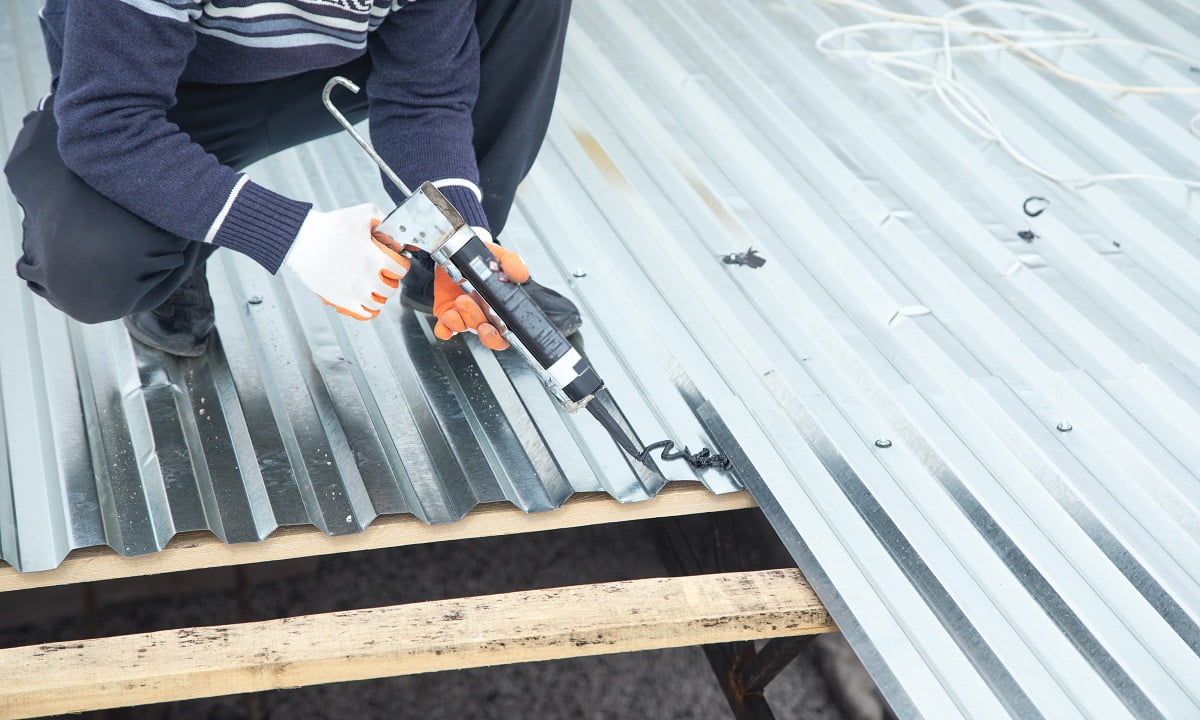 Top Heat Resistant Glues For Metal Verdict
We hope that you've enjoyed our reviews, and have been able to select a suitable product from the options mentioned above. However, if you're still in doubt, here's another mention of some of our favorites. 
Our overall favorite would be the J-B Weld ExtremeHeat, which is environment-friendly and super easy to use. Another excellent option is the Rutland Silicone Sealant, which works well even in locations with high humidity. 
That's all we have for you today!