It's always about being the best at what we do, isn't it?
We get how difficult drawing hands is, and every artist who wants to excel with their skills HAS to practice it. Art, indeed, is a powerful tool of imagination, communication of ideas and emotions, and brings out the best in those who appreciate it.  Even if it isn't your desired art career, you shouldn't undervalue it as a contribution to your skill set, and the relaxing, calming effect of the drawing process on one's mind.
But, how do you do that drawing hands? Where do you start?
We will give you a hand.
You start by drawing from reference. We don't learn, unless it's from the best. So, we took it upon ourselves to dig out the best possible sources for hand drawing references (hint: we're good at what we do), and we weren't surprised.
Enough suspense, here's a list of five best hand drawing reference photo sources we could find on the internet.
Best Hand Drawing Reference Photo Sources
Whenever we look for any image-based research, Pinterest catches our attention the most. Because that's what Pinterest is about – it's a community of millions of users, who use images to spread information and educate each other.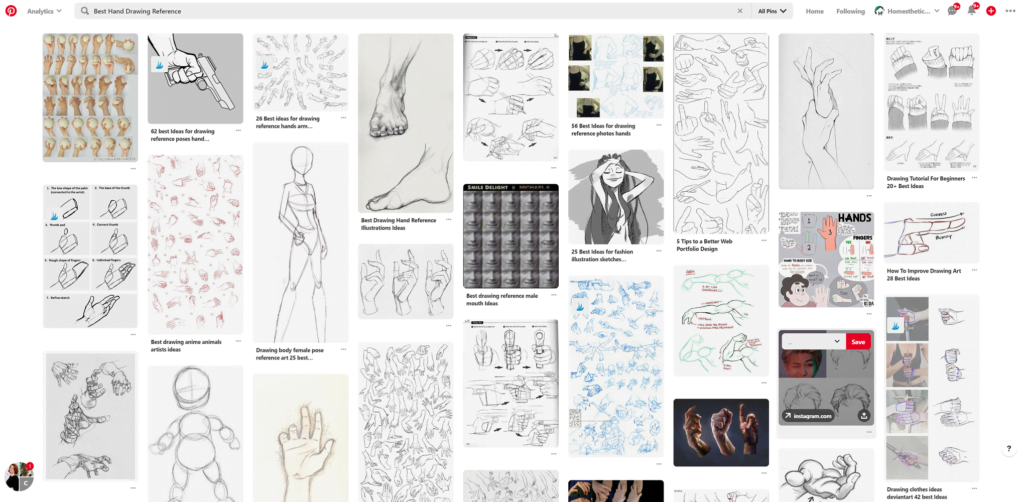 We did a search on Pinterest for hand pictures, and we found hundreds of results, all for you to delve into. Some of these were just drawings, others were photographs of actual hands, and we think both work equally well to be used as reference material for artistic purpose.
Oh, and yes, it's absolutely free (and hopefully always will be). You just need an active email ID to be a member of their community. We'd suggest that you sign up, or Pinterest will keep on pestering you to do so.
After you sign up, you may consider making your custom board featuring just hand photos, your pick of the litter.
If you have a hard time figuring out how to use Pinterest, there are plenty of guides online that could help you understand how it works and how you get started.
This has to be one of our personal favorites too, and we hope that will be true for you too, after we tell you how awesome it is.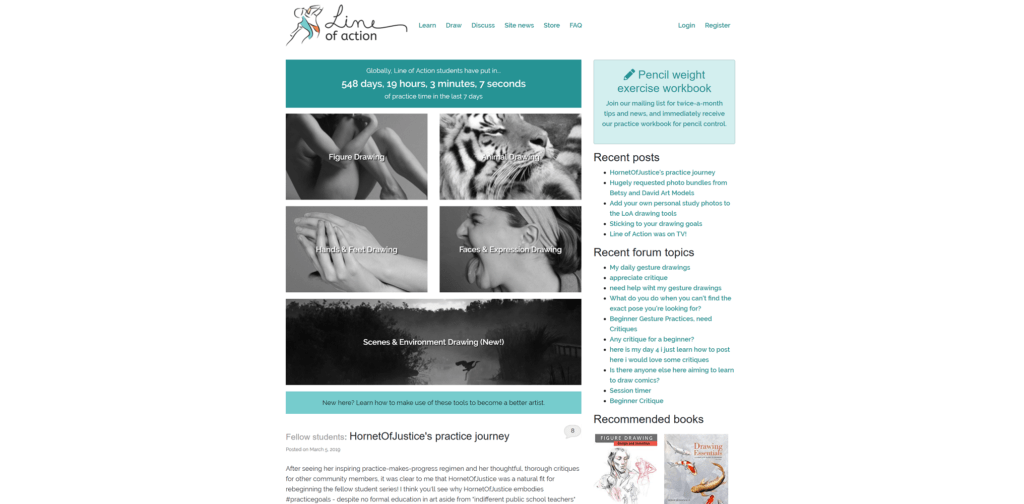 Easy to use, diverse in its tools, and absolutely free.
You could start with their 'hands & feet tool', which helps you practice hands and/or feet, on the website itself. Just decide what you want to draw, hands or feet (or both), along with the model's gender, and a time interval for which you want to draw. You could set a custom number if you're practicing hands on a faster routine, or a slower routine.
Better than that are figure drawing generators and slideshows for gesture poses, with customized settings that you can choose as per your needs, based on the kind of stuff you need to draw.
But do you want to study human limbs? Line of Action is the pick for you. We kind of understand that hands can be really tricky to draw, so you should save this link in your bookmarks for all future references.
Additionally, a lot of artists are generous enough to share their works, and if you have a hard time learning just from photos, you can learn from humans. Though we suggest you don't just copy from them, but there's  no harm in being inspired. Afterall, we want you to be the best at what you love to do.
In all, Line of Action is perfect for you to especially it takes care of your pace of learning too. It balances between just hand pictures and real artists who do the same thing that you want to practice.
Disclaimer: the name is a little misleading. Not everything is what it looks like.
This extremely popular art community has existed since as early as mid-200s, and now we know that old, is indeed, gold.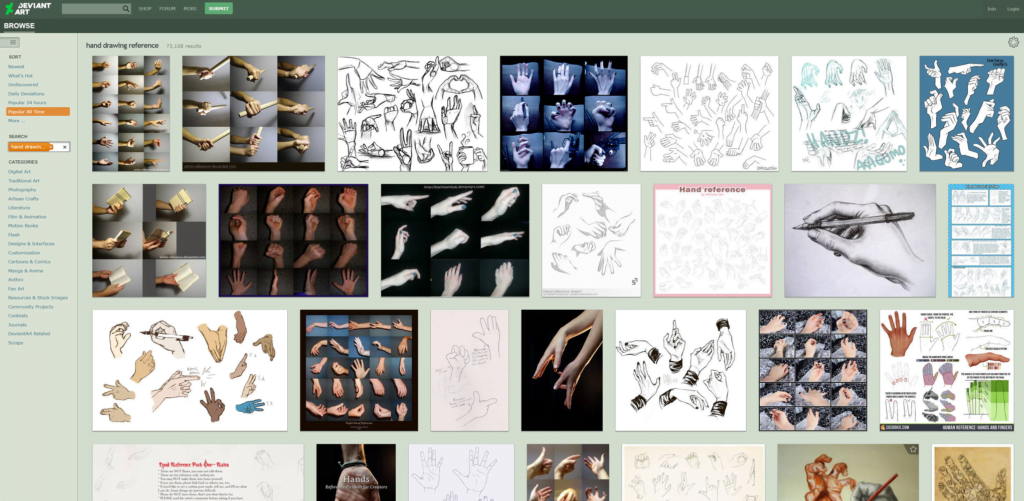 True, there are many such websites out there, but nothing comes close to DA. If you visit DA, and search for something such as "hand drawings", you will be taken aback by how much you can find. Some of these photos are taken from other sources, some are from the artists. You could spend hours scrolling through the content you find it.
We believe that DA stands out purely in terms of the quality of search content you can find here.
How it's a stronger community too, is because you can leave comments on posts, give your feedback and ask questions, and people really seem to value it. You can even personally get in touch with people, asking if they have something more to offer.
But if you're new to this form of art, you shouldn't hesitate being on DA. Many artists also share their practice pieces on DA, because well, it isn't exactly a professional portfolio. It's like a complete community – welcoming everyone under the  sun.
There are a lot of other gems too, all for you to explore. One of them is the DeviantArt groups. You can join the ones that focus specifically on human anatomy, hand drawing and the like.
So yes, if you don't already have a DA account, there isn't really anything that stops you. It's a place of artists, for artists and by artists.
It is really that obvious, isn't? What don't you get at Google.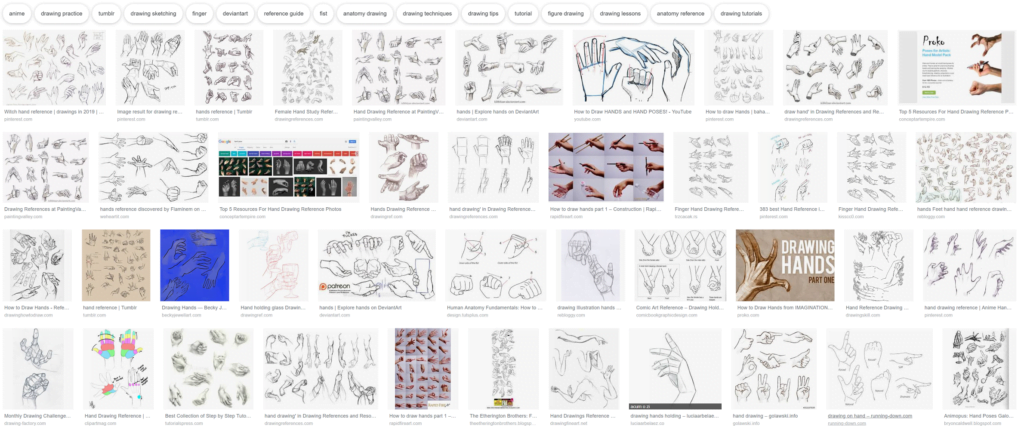 Google Images has a plethora of great art you can look at, and take inspiration from. A lot of these pictures are subject to US copyright law, so you can't claim them as yours. But like we always say, inspiration knows no barriers.
With Google you can actually find specific types of photos, even within the larger category of hand-photos. You could look for hand poses, or close-ups for fingers, bent hands or pronated hands. Why this is possible, is because Google finds you everything on the database, as a collection of multiple sources.
You're more likely to find most of your desired pictures on Google itself, but if you don't you can always look for other search engines such as Yahoo, or Bing. DuckDuckGo, as well, as its own image search results.
But nonetheless. Google remains to be our top choice in terms of search engines for images such as hand-pictures. It is after all, the largest search index on the web, so you'll alost find everything you need.
We wanted to end the list with Proko because it is a great resource for reference photos, and beyond.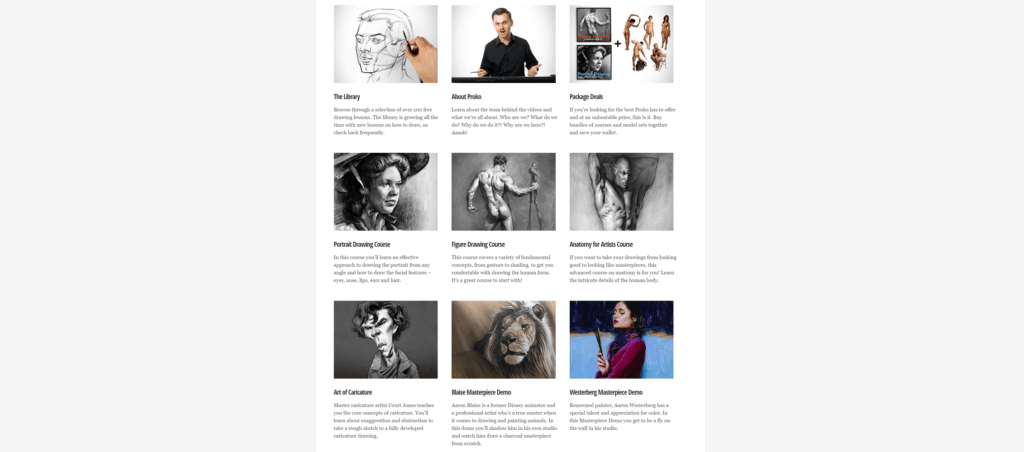 Proko gives us a Free Model SamplePack, to download from their website. We didn't look into it too much, and thought of leaving it for your exploration.
It also offers 'Free Lessons', on titles such as "Human Figure Proportions – Average Figures – Dr. Paul Richer", "How to Draw Balanced Poses", "Drawing Measuring Techniques", "How to Shade a Drawing". There are many more such lessons that you can check out under their "free lessons" section.
After watching their videos, you can go ahead and implement them right away.
But then if you feel these free sample packs are not enough for you, and you want more of them, they offer 'poses for artists' that you can purchase. They're not that expensive either, and constitute a set of around 1500HQ images. You'll be gazing at all of them from multiple angles, various poses, holding a variety of objects. Perfect for practice, we think.
Some of their more premium resources are worth checking out too, as per the reviews we saw. You might get some package deals that come with some discount. These single packs are more than enough for you to spend months practicing hand drawing, casual sketches and even hand gestures.
Wrapping It Up
In conclusion, it's not just the practice that matters, but the smart kind of practice. Working from reference is perhaps the best way to learn, and we believe that is just what everything is about – being the best at what we do.
We hope this list helped you in furthering your attempt at success.
Happy drawing!
Related Articles
111 Best, Fun and Cool Things to Draw
21 Best Manga Drawing Books to Check Out Right Now