Nobody loves to spend their weekends cleaning their backyard garden or porch. And that's why any equipment that simplifies this job sells like hotcakes.
Pressure washers may not be the center of attraction of home maintenance tools. Nonetheless, these products come in handy while taking care of interior/exterior cleaning and maintenance tasks. And the fact that not everyone is truly aware of these products makes it even harder to shop for one.
But if you're reading this, it's evident that you've heard of the Honda GCV160 Pressure Washer somewhere before. Well, the GCV160 is highly recommended by professionals and hundreds of satisfied customers for being an absolute value-for-money product.
We also decided to board the wagon and personally test this much-talked-about pressure washer.
With that being said, let's check out the things that we liked about it the most.
Gonda GCV160 Pressure Washer Review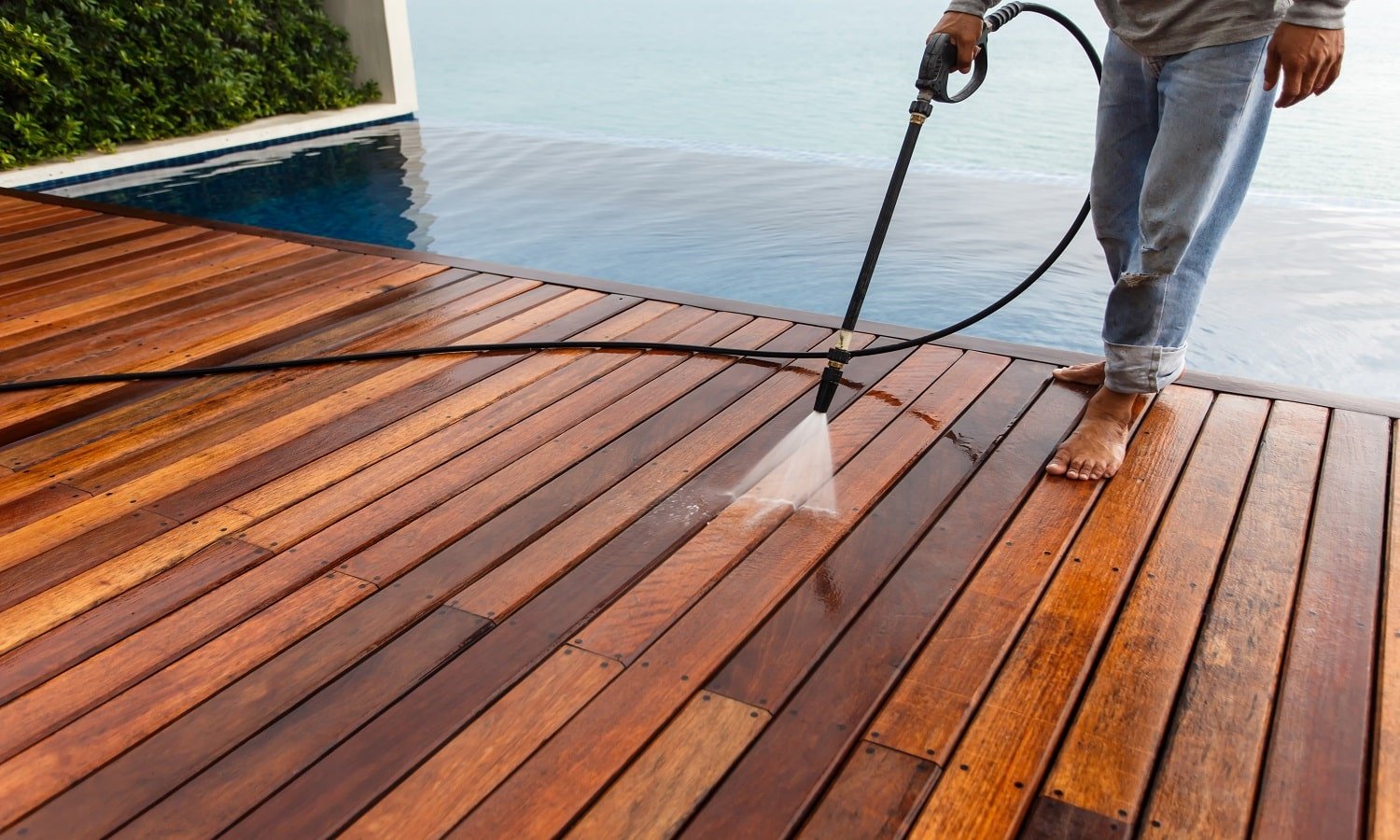 We've known Honda as the Steven Spielberg of power tool brands – evergreen, and always ahead of its time. There's hardly another global brand that has prioritized household needs more seriously than Honda, and what better way to prove it than dissecting the main features of the GCV160?
In short, this product is a surprisingly efficient medium-duty pressure washer that can simplify your house cleaning jobs with its superior performance. We'd recommend it to any property owner searching for reliable maintenance tools under a meager budget.
To paint a clearer picture for you, we've discussed some of its key features briefly, so let's check that out!
Efficient Honda Engine
Beginning with the critical aspect of every pressure washer, we're very impressed by how smartly the GCV160 motor is engineered to prioritize regular customer needs. Yes, this product features one of the smoothest Honda motors by far, which speaks volumes about its reliability.
Furthermore, the GCV160 motor stands out to be an efficient 4-cycle engine, which saves you from the hassle of mixing oil and gas. It's pretty astounding how this product combines high-end performance and fuel-efficiency to finish your task within a surprisingly quick time.
It's 161 cc motor is, without a doubt, an absolute beast of an engine that can produce a maximum of 2800 PSI operating pressure. Long story short, this unit provides enough force to make cleaning your dirty lawn or floors as easy as ABC.
Onboard Accessories
When it comes to versatility, the GCV160 is stacked with loads of accessories on board. First and foremost, its water release nozzles are attached to the front, which is supported with a nozzle guide on the rear. If you have never tried pressure washing before, you're bound to find its nozzle guide extremely useful. Also, we're thrilled to find out that this unit features multiple nozzles.
The three main nozzles are angled at 0, 25, and 40 degrees to deliver sufficient water pressure in hard-to-reach areas. The manufacturers also offer a soap nozzle to add a neat finishing touch to the job, which makes it an excellent companion for heavy cleaning and maintenance.
Last but not least, its onboard detergent tank is undoubtedly a much-needed upgrade we've wanted to see in pressure washers. Not only does it reduce the extra work for you, but it also mixes the detergent with water in a downstream fashion at a 20:1 ratio – that too, automatically.
Amateur-Friendly Control
You might be intimidated by its professional-level specs and performance, and wonder whether it may be suitable for beginners. Honestly, the Honda GCV160 bridges the gap between industrial-grade engineering and amateur-friendly user control. It's so easy to operate that you could hand it to a 13-year old to clean the floors for pocket money!
Operating this product couldn't be any simpler; you'd only require to press its large on/off switch to control its operation. Its pull cord is also a lot smoother, compared to most of the other pressure washers. It's popular as a "single-pull cord" machine because it only takes a gentle and swift pull for the GCV160 to be straight off to the races.
Apart from that, controlling this model while pressure-washing isn't rocket science either. You'll find an easy-to-operate power control gauge on its lance, which lets you conveniently rotate and control how much pressure you'd require while cleaning a particular surface.
Key Performance
Although the Walt commercial-level pressure washer gives quite a stiff competition to the GCV160, this product beats the former at essential fundamental criteria. The thing is, it is quite lightweight for a medium-duty model, which sets it apart from most of its competitor models in the market.
That's why professionals always recommend it, considering how easy and convenient it can be to carry around while working. Thanks to its ultralight body, using the Honda pressure washer for a long time doesn't stress out your arms either.
And as we've mentioned already, its powerful Honda motor delivers sufficient power to finish medium-duty jobs precisely. We tested it by washing front yards, backyards, and patio tiles – and this product didn't disappoint even a bit!
But that's not all; apart from it's operating pressure, its 2.3 GPM speed is enough to wipe out stubborn stains from cement surfaces, which makes it a total value-for-money product.
Maintenance And Warranty
This product arrives at your doorstep in a stainless steel frame, covered with hard plastic material for higher product durability and safety. We're quite satisfied with how less it asks for maintenance.
Cleaning/fixing the GCV160 twice a month would suffice for it to operate precisely, so we're giving it a thumbs up for convenience. Also, the manufacturers cover this product with a 3-year extended warranty period, so don't be stressed about early damages.
What Could Have Been Better?
Apparently, its high-performance motor suffers from a heating issue. Most of the buyers have complained about how quickly its engine heats up after being used for a while, which makes it a bit inconvenient for long-term usage. Make sure that you're not coming in direct physical contact with the engine, to be safe.
Being deafeningly loud has also been a prevalent issue across multiple Honda tools. We understand that powerful motors mostly tend to produce loud noise. However, it gives this unit a slight disadvantage compared to the Walt commercial-grade pressure washer, considering how quiet the latter is relatively.
Pros
Authentic high-performance motor

Lightweight and portable design

Fuel-efficient and smooth operation

3-year warranty period

Suitable for beginners
Cons
Can get pretty loud at times

Quick heating issue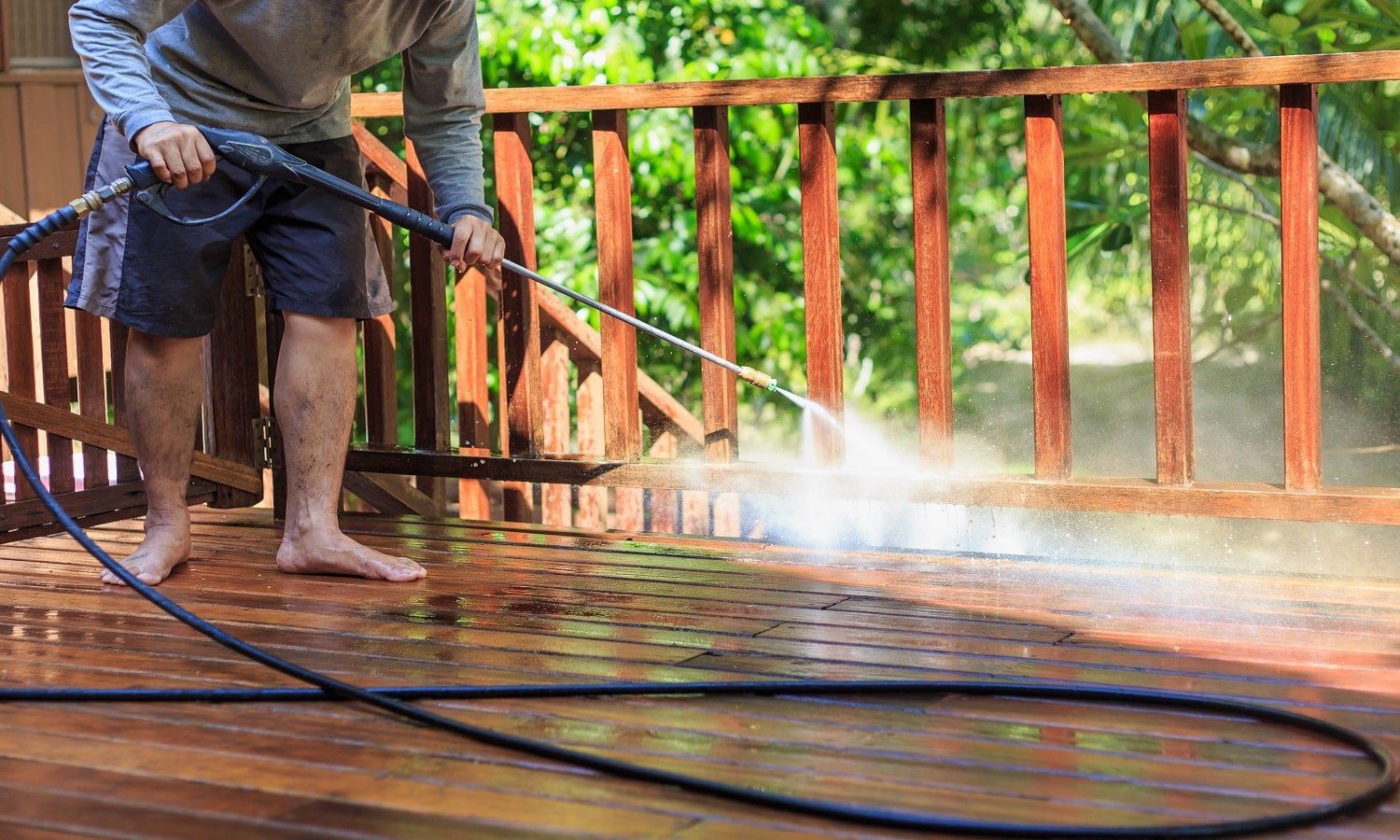 Verdict
For those who value reliability and world-class performance the most, the Honda GCV160 serves as an appropriate product that turns monotonous cleaning tasks into fun activities.
Its motor efficiency is second to none, and its fuel efficiency adds the perfect icing on the cake. We'd recommend this pressure washer if you're searching for durable equipment under a reasonable budget.
And this concludes our Honda GCV160 review. Which product would you want us to review next? Drop the names in the comments section below, and our next review might be about it.
Anyhoo, we'll return soon with more useful and unbiased product reviews, so stay tuned!
Related Articles
13 Most Powerful Electric Pressure Washers 
9 Best Small Hot Water Pressure Washers  
15 Best Portable Washers | Reviews & Buyer's Guide