Plastic is a tricky material to work with, especially when bonding them to each other or other materials. 
With so many types of glues available, it can be hard to determine which is the right one for the job. Most plastics are pretty flexible, which can, in turn, affect the strength of the bond. However, certain glues and adhesives have been formulated explicitly with the nature of plastic in mind. 
Whether you are working on a large project like repairing boats or a smaller craft project, using the right adhesive can make a world of difference. And to help you find the best glues for a plastic surface, we have compiled the top options as well as a guide on how to pick the best one. 
With that being said, let's get into it!
Best Glue For Plastic 
IMAGE
PRODUCT
DETAILS

Our Top Pick

Our Top Pick

Gorilla

Anti-clog tip with metal pin 
Thicker formula 
30-second drying time

VIEW LATEST PRICE →

Loctite

Self-mixing bottle design 
High-strength bond
Static mix nozzle 

VIEW LATEST PRICE →

Rhino Glue

Clear consistency  
Triple distilled adhesive
Commercial grade glue formula

VIEW LATEST PRICE →

J-B Weld 8272

Ideal for marine and watercraft repairs
5020 PSI tensile strength
Resist up to 550 degrees Fahrenheit

VIEW LATEST PRICE →

Testors 3509C

Includes four precision tips 
Bonds plastic models
Consists of two bottles

VIEW LATEST PRICE →

Krazy Glue KG94548R

Brush-on method
Unique no-clog bottle design 
Versatile application

VIEW LATEST PRICE →

3M

For substrates like plastic and rubber
Pinch container design 
Shear strength of over 2,000 PSI

VIEW LATEST PRICE →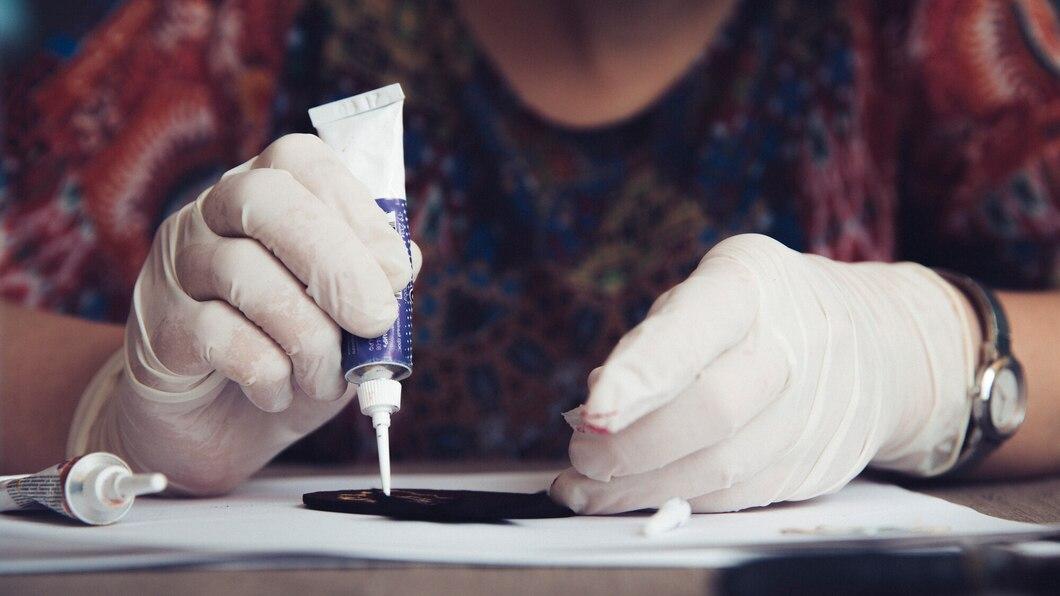 Making repairs and fixing chips and cracks is a cinch with this Gorilla super glue at your side. It can be used on various materials, acting as either wood glue or plastic glues, making it a truly  multi-purpose option. A high-strength bond that lasts can be achieved with a drying time that is much faster than common adhesives. 
Why Did We Like It? 
Working with the Gorilla super glue was a breeze, thanks to its thick formula. Most glues have a thin consistency that makes applications a bit messy at times. But we didn't face any issue while applying this one on plastics and different materials, even for vertical orientations. 
Another handy feature is an accessory that Gorilla included in their glue sets. A metal tip helps keep the nozzle free from buildup. Of course, the amount of buildup is also controlled by the anti-clog design of the tip, unlike other adhesives that can prevent any glue from coming out of the package.
As for the strength of the glue, it is a potent adhesive that can bond in no time at all. Gorilla claims that the glue can achieve a strong bond in less than a minute. This means no clamping is required to fully cure the glue. 
What Could've Been Better? 
Although the Gorilla glue has a thick consistency, it can impact its accuracy on the target material. This is mainly due to the design of the bottle that is difficult to wield with one hand to get the glue out. 
Pros
Versatile use

No clamping needed

Fewer harsh chemicals

Fast drying time
Cons
Formula is difficult to extract
This two-part epoxy from Loctite has a unique design that eliminates measuring and mixing the two parts for application. It can be used on various materials, like plastic, metal, and glass, even acting as a filler that provides a strong bond. 
Sale
Why Did We Like It?
A crucial step in getting the strongest bond possible out of an epoxy kit is mastering the ratio that each part should be mixed at. But Loctite solves this by including both in a syringe design that mixes the parts for you. For those who are not as experienced in working with epoxy, this can save you an extra step in the application process. 
Moreover, the nozzle design controls the amount of epoxy coming out as well as the pressure. The limiter helps for a more stable application that is especially useful for precise work and eliminating clogging. 
Additionally, the formula is incredibly robust in its resistance to various external factors. From water, moisture to solvents and chemicals, it can hold its bond with ease. As a bonus, it can be treated after curing for sanding or painting to achieve a seamless, clean look. 
What Could've Been Better? 
One downside to using a self-mixing epoxy is the limit on how often you can use it. Loctite only includes two nozzles in this kit, so if you plan to use it beyond two projects or sessions, you may want to stock up on extras.
Pros
Waterproof formula

Does not shrink

Can be tinted, painted, and sanded

Easy application
Cons
Only two nozzles included
Bonding in seconds, this super glue from Rhino Glue is both versatile and robust. Whether you are bonding plastic, cement, or glass, there is little that the Rhino super glue can't handle. The unique clear formula helps in precise applications to help you get the strongest bond. 
Why Did We Like It?
One benefit to using a clear consistency super glue like this is seeing where the glue is actually being applied. This is especially helpful if you are working on small pieces or want a clean result. It can also help create a more cohesive bond between the two surfaces, as you can apply it to only the contact areas.
Furthermore, once the glue has been allowed to dry, its waterproofing and impact absorption properties can help extend the lifespan of the bond. They also protect the underlying surface from potential damage from moisture or undue pressure. 
Applying the glue is an effortless process, thanks to the simple squeeze design bottle, and it dries out within about 20 minutes. Compared to other adhesives, this drying time is incredibly fast for the resulting bond created. 
What Could've Been Better? 
It should be noted that this particular bottle from Rhino Glue does not have the largest of capacities. If there is a large area to be covered, or if it is needed for extensive use, buying a couple of bottles at a time is recommended. 
Pros
Precise application

Stress-resistant bond

Fast bonding time

Easy to use
A two-part epoxy cold weld system from J-B Weld, this Marine Weld is ideal for surfaces that may see regular contact with water. Plastic, cement, and other such durable surfaces will benefit from the strong bond that can enhance their durability against external damages. 
Sale
Why Did We Like It? 
First and foremost, this epoxy glue from J-B Weld is extremely resistant to chemicals and moisture. The formula was designed to be used on marine surfaces, so it is safe to say the waterproofing capabilities are second to none. 
Apart from that, it can be painted on, sanded, molded, and even drilled once cured. All these options allow a cleaner finish that can potentially hide the seam of the surfaces. If aesthetics are a priority, then manipulating the bond can make for a seamless, high-quality result. 
Additionally, it has a straightforward application process in terms of the mix ratio of the epoxy and hardener. A one-to-one mix means you can easily gauge how much of each part is required to get the job done.
What Could've Been Better? 
Although this particular epoxy is excellent at resisting moisture and water, impact and stress are another story. The bond itself is strong; however, it is susceptible to cracking under extreme pressure or constant abrasion. Those planning on using this epoxy on high-contact surfaces especially should take note of this. 
Pros
Water and chemical-proof formula

Applicable on a range of materials

One-to-one mix ratio

Dark grey color once cured
Cons
Susceptible to break under heavy force or abrasion
Testors have formulated this glue as an adhesive plastic model cement that grips rubber particles with ease. It is exceptionally effective at joining different plastic types, from flexible plastics to more robust surfaces. Packed with an extra tube and four precision tips, this makes for a soil glue kit. 
Sale
Why Did We Like It? 
Bonding plastic can be challenging, especially when working with different kinds of plastics. And this Testors cement glue can help you achieve just that with absolute ease. Thanks to its specially designed formula, it is meant explicitly for plastic surfaces, be it hard or soft plastics.  
Furthermore, it does not involve a lengthy application process. It can be applied straight out of the tube using one of the included precision tips. There is no need to struggle with mixing, lining up the glue, or cleaning up any excess. 
So long as the cap is replaced after every use, the formula won't harden or become unusable. This incredibly long shelf life makes it a value purchase that lasts for a long time. 
What Could've Been Better? 
While using this plastic cement glue, there was an issue with the structural integrity of the tube while storing it away. The tube needs to be rolled up to prevent the  formula from coming out consistently, which may cause small tears to form along its edges. And the resultant gaps can potentially dry out the formula prematurely. 
Pros
Easy to use tube design

Create a strong and permanent bond

Precise application

Especially manufactured for bonding plastics
Cons
Tube may get damaged if rolled up
Krazy Glue takes a unique approach to apply adhesives with this super glue that incorporates a brush into the cap's design. Using a brush to apply glue has several benefits that can create a lasting bond between various materials. 
Why Did We Like It?
Truly a one-of-a-kind bottle design, the brush attached to the bottom of the bottle's lid does come in handy when applying the adhesive. For one, it makes covering a larger area much more accessible than using traditional methods. It can also be spread better and evenly, so the bonding strength is pushed to its full potential. 
Furthermore, the bottle design of the super glue limits the frequency of clogs. A tight fit on the lid ensures the glue doesn't dry out prematurely. As an extra layer of security against clogging, the bristles on the brush are designed to not bunch together into clumps. 
As for the application process of this super glue, it couldn't be more straightforward. Simply dip the brush into the formula, then run it across the surface. The brush does all the work of making an even layer, giving you more control over where it is being applied. 
What Could've Been Better? 
While using a brush as an applicator can have its perks, it also limits the bottle to this single method. There were instances of the brush becoming detached, in which case the formula becomes inaccessible without a precise nozzle for application. This risk should be considered if you are contemplating using this method of application. 
Pros
Simple application

Reduced frequency of clogging

Wide surface coverage

Bristles don't clump up
Cons
Brush adhesion can come undone
With low viscosity, this instant adhesive from 3M is a solid glue for plastic or any other substrate. The formula is manufactured to cure quickly on these materials without causing too much distortion. Rounding off the package, a unique pinch container helps keep the adhesive flowing for an easy application. 
Sale
Why Did We Like It? 
3M has designed this container to be easily accessible to make one hand applications more manageable. A pinch is all that is needed to pull out the adhesive from the container. Depending on the amount of force applied, the formula will come out as drops or a steady bead for precise or ranged application. 
Additionally, the formula has a low viscosity, which works well in the case of plastics and other similar materials. By permeating the surface, the resulting bond is much deeper and solid than a superficial surface adhesion. 
Keeping the curing time to a minimum is another one of the benefits of using this adhesive. The workflow can be kept moving without having to wait for the adhesive to fully cure. 
What Could've Been Better? 
As stated before, all that is needed to pull the formula from the container is a pinch with varying degrees of pressure. Combined with the low viscosity, this feature can cause cases where the adhesive is prematurely ejected and cause a mess. Hence, caution should be practiced while using this particular adhesive. 
Pros
Fast curing time

Durable, lasting bond

Low viscosity formula

Precise application
Cons
Formula is ejected quickly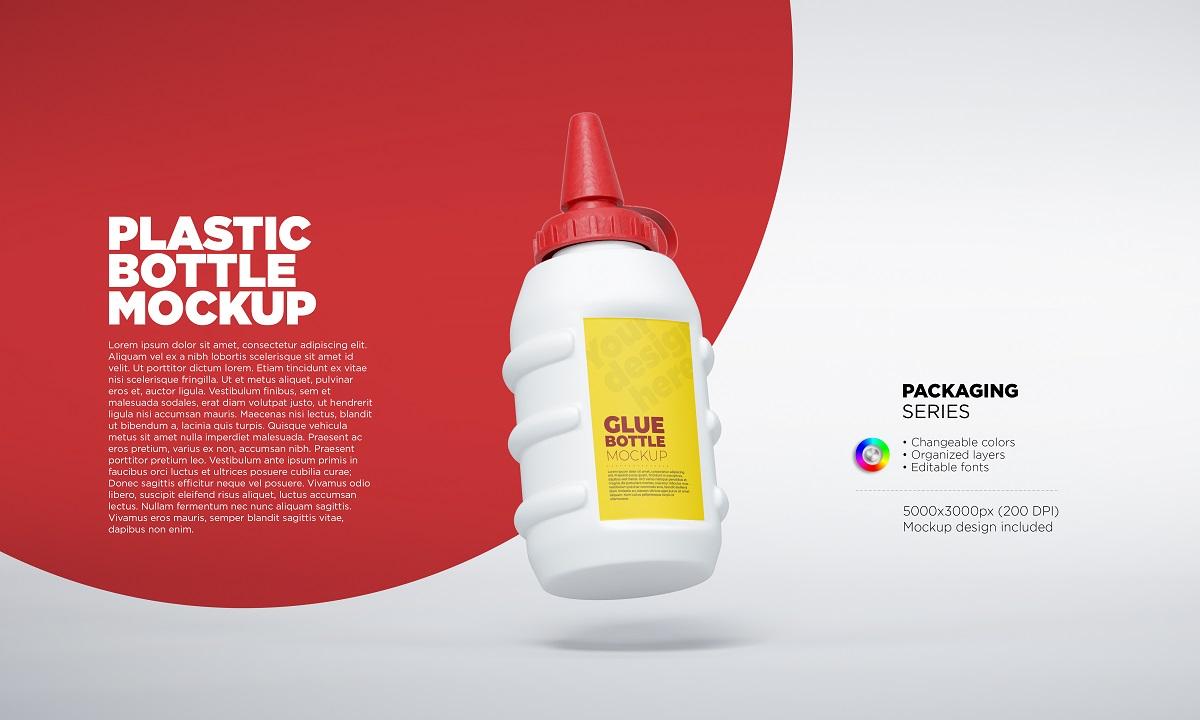 Glue For Plastic Buying Guide
The best plastic glue is the one that can form a solid bond that lasts. Before you settle on a particular adhesive, there are a few factors to consider to find the right glue for your use. To ensure you have the best quality bond, keep these factors in mind while making your decision. 
1. Types Of Adhesives
Among the many adhesives on the market, there are mainly two camps that plastic glue options fall under. The first is epoxy adhesives that demand more attention in the application. The second would be standard super glues that are comparatively easier to use and apply. 
Plastic bonding using an epoxy putty mixture can be challenging for those who are unfamiliar with the procedure. However, there are especially designed bottles that can aid novices by mixing the proper ratio for them. 
On the other hand, super glues make for a much simpler plastic bonding experience. As far as the various application processes of glue for plastic, this is relatively straightforward. Simply uncap the nozzle and apply the formula to the desired surface. 
2. Durability 
Tensile strength and various resistance to external factors are crucial features to look out for in adhesives. An impact-resistant bond, for example, keeps the plastic parts together even when exposed to trauma. Sealants are a type of adhesive that can be applied to the surface of the material to add increased durability and resistance against specific factors. 
Additionally, a water-resistant adhesion is a valuable feature to have, especially on a non-porous material like plastic. A water-resistant glue for plastic acts as a barrier to protect the underlying material. 
While heat may be essential to fully cure the adhesive, too much can distort the plastic. That is why a heat-resistant formula is recommended if the treated surface is to be exposed to high temperatures. 
3. Ease Of Use
Factors like how easily the adhesive can be cleaned up and the time taken to dry can significantly impact the user experience. Depending on your needs, these features can be adjusted to find a suitable match for you. 
Among adhesives, there are various degrees of drying and curing times involved. There is a rubber instant adhesive on one end of the spectrum that can chemically bond and dry instantaneously. On the other end, some glues may take a few hours to fully cure. 
The glue dries at different speeds, depending on the flexibility of the material. With more flexible surfaces like fabric and plastic, the material must be broken down to some degree to attain a strong bond. 
Furthermore, cleaning up excess applications of these adhesives can be a chore if you are not careful. Common methods include mineral spirits and denatured alcohol that are rubbed on after the glue dries. Steel wool or warm soap water are other popular cleaning methods used on other materials to have a more professional, finished look.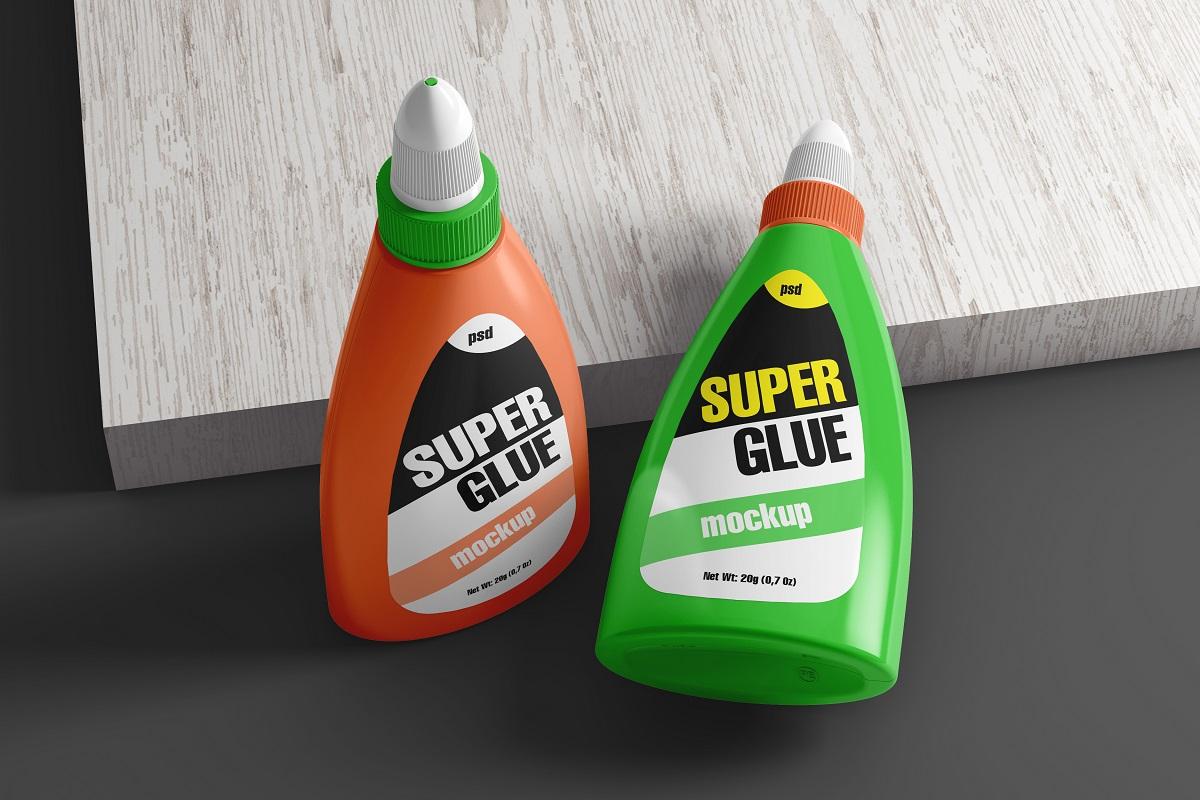 Verdict

 
Hopefully, you now know a bit more about the different types of plastic bonder adhesives available and how to choose the best one. Finding high-quality glue and creating permanent bonds to adhere to plastic can be challenging. All that is left now is to choose the right one for you. 
Our all-around choice has to go to the Gorilla Glue for a thicker formula that is easy to apply and stumps many adhesives. However, if you are looking for an epoxy, the self-mixing Loctite bottle design is effortless to work with. 
Whether you are looking for a quick repair or a long-term project, the right glue in the right hands can make all the difference. Invest in the proper tools, and you'll be sure to get the job done in no time at all! 
Related Links 
11 Best Glue for Polypropylene [Reviews & Buyer's Guide]
7 Best Glue for MDF [Reviews & Buyer's Guide]
4 Best Glue for Silicone [Reviews & Buyer's Guide]
11 Best Fabric Glue [Reviews & Buyer's Guide]
11 Best Glue For Styrofoam [Reviews & Buyer's Guide]
7 Best Glue for Vinyl [Reviews & Buyer's Guide]
11 Best Glue For Paper & Paper Mache [Reviews & Buyer's Guide]
11 Best Glue For Metal [Reviews & Buyer's Guide]
10 Best Glue for Shoes [Reviews & Buyer's Guide]
9 Best UV Light Glue for Amateurs & Professionals
13 Best Wood Glue for Firm and Durable Bonds Today
10 Best Ceramic and Porcelain Glue
11 Best Glue For Glass [Reviews & Buyer's Guide]
11 Best Glue For Rubber [Reviews & Buyer's Guide]
9 Best Glue for Metal to Wood [Reviews & Buyer's Guide]
11 Best Permanent Fabric Glues [Reviews & Buyer's Guide]
10 Best Leather Glue on the Market
9 Best Glue For Acrylic Plexiglass
9 Best Glue for Plastic Eyeglass Frames
10 Best Glue For Stainless Steel
Gorilla Glue vs. Super Glue | Strengths, Weakness + Winner?
7 Best Glue For Aluminum | Reviews + Guide
JB Weld VS Gorilla Glue | Comparison & Winner
9 Best Glue For Hardwood Floors
7 Best Adhesive For Acoustic Foam
Glue That Works On ABS And PVC