We use aluminum somehow or the other in our daily lives, and there might arise a situation when we need to bond it together.
Welding is one of the most commonly known ways of bonding aluminum together, but it is not the only way. Using aluminum epoxy is just as effective and way easier too. It is a faster process that doesn't require any tools per se.
There is also no follow-up required if you're using adhesive to bond metal together, and glue is more durable than an unskilled welding job. The only thing required is to use a two-component adhesive and have an appropriate workplace where the glue application can be carried out.
So, if you're wondering which adhesive you should go for, we have selected some effective options available in the market and given them a try. Read on to know more about the best glue for aluminum.
Best Glue for Aluminum
IMAGE
PRODUCT
DETAILS

Our Top Pick

Our Top Pick

Gorilla

5-minute set time
Separate barrels of resin and hardener
Syringe with a cap for application 

VIEW LATEST PRICE →

J-B Weld 8281

Tensile strength of 5020 PSI and can withstand heat up to 550°F
Color on setting is dark gray

VIEW LATEST PRICE →

Loctite

Tensile strength of 3355 PSI
Cures into a metallic gray finish

VIEW LATEST PRICE →

HY-POXY

Consists of pure aluminum particles, modified curing agents, and special additives
Made in the USA

VIEW LATEST PRICE →

Permatex

Tensile strength of 4500 PSI
Can bear temperatures ranging from -60°F to 300°F

VIEW LATEST PRICE →

3M

Manufactured for marine applications
Formula contains advanced polyurethane and silane-modified polymers 

VIEW LATEST PRICE →

J-B Weld 8276

6-minute setting time
Takes 4-6 hours to cure
Tensile strength of 3127 PSI

VIEW LATEST PRICE →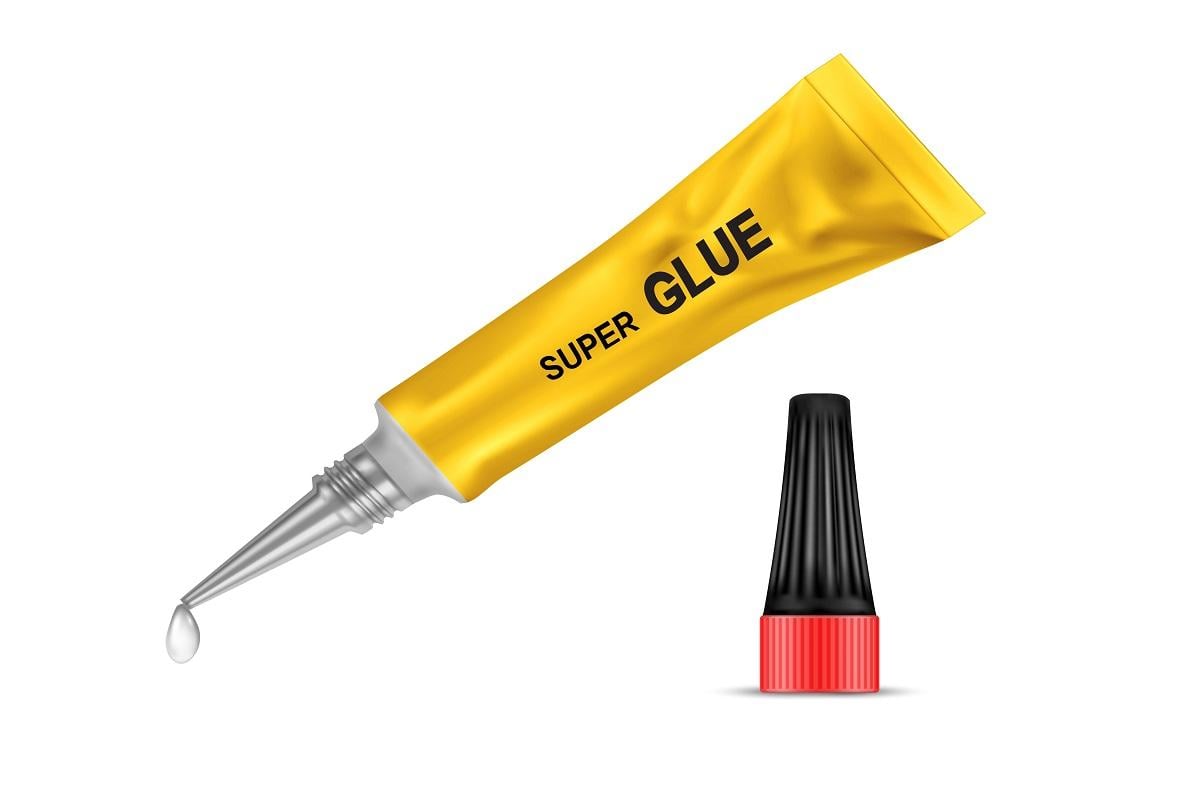 Let's kick off this list with this versatile epoxy from Gorilla, which is compatible with aluminum, steel, wood, glass, ceramic, and more. Mighty tough and durable, this product can be used for household and automotive repairs. Its volume is 25 milliliters, and it comes inside an attractive tube.
Why Did We Like It?
Gorilla is a well-known brand that is known for making quality products, and this one is no less. Despite its diminutive size, the adhesive is incredibly strong and will last a long time. It is excellent at filling gaps and effectively filling spaces between uneven and vertical surfaces.
Additionally, it provides excellent adhesion for multiple surfaces and for when you need to repair heavy-duty products. It is clear and colorless and gives a clean finish to whatever you're working with.
We really liked how this glue had a 5-minute set time, so you have enough time to reposition your things or simply correct a mistake. It is solvent resistant and can also withstand moderate exposure to water.
There are separate barrels of resin and hardener, so the epoxy doesn't harden and ruin the glue. It is also convenient to use and comes with a syringe that dispenses glue evenly.
What Could've Been Better
Gorilla Glue is an excellent product; however, the 5-minute drying time mentioned isn't always accurate for all cases. In the case of heavy-duty products, the dry time could be longer. Thus, people should be cautious when using the product post the 5-minute mark.
Pros
Strong and works with heavy-duty materials

Long-lasting and permanent bond

Allows time to reposition/correct mistakes

Easy to use
Cons
May take longer than 5 minutes to set
This is a classic product that weighs 5 oz and provides solid and long-lasting repairs to metal and other kinds of surfaces. It is mixed in a ratio of 1:1 and takes 4-6 hours to set and 15-24 hours to cure.
Sale
Why Did We Like It?
Right off the bat, one of the things we like about this adhesive is that once the glue is set and cured, its color becomes dark gray. Dark gray is a generic color that mostly won't sully the appearance of a product even if it shows.
We also really liked how it is steel enforced and dependable and has a tensile strength of 5020 PSI. This means that it can hold even weighty parts together. It can also withstand up to 550°F and is water resistant.
What's more, this adhesive is chemical-resistant and doesn't corrode even if it comes in contact with an acidic substance. Due to all the reasons mentioned earlier, it can be used for household, automotive, marine, and mechanical repairs!
What Could've Been Better
J-B Weld is a company known for making quality products, and its adhesive was just as effective as we had envisioned it would be. However, when we had the product delivered to us, we noticed that only the epoxy resin was delivered, much to our dismay. We had to request the manufacturer to send the hardener separately.
Pros
Generic gray color upon setting that blends well with repaired products

Steel enforced and dependable

Waterproof and can withstand high temperatures

Resists chemicals and corrosion
Cons
Package may be delivered without the hardener
Loctite is an established company that is five decades old and manufactures a super hardy epoxy that can be used for various projects. It has a volume of 59 ml and comes in a 2-part system consisting of an epoxy resin and a hardener. 
Why Did We Like It?
Considering that Loctite is a veteran in adhesive and sealing solutions, we had high hopes for this product. And we are pleased to say that the Loctite 1360700 met them well! 
When the epoxy resin and the hardener are mixed, they create a tough and strong adhesive and can even be used as a convenient alternative to welding. You can use it to glue aluminum and iron, steel, copper, pewter, and other materials.
It has a tensile strength of 3355 PSI and won't fracture even if it has to hold together a lot of weight. The adhesive additionally doesn't shrink and is resistant to common fluids like diesel, gasoline, anti-freeze, motor oil, hydraulic liquid, and transmission fluids. This makes it an all-weather tool for maintaining and repairing machinery, appliances, pipes, etc.
We also love the metallic gray finish of the glue once it is fully cured.
What Could've Been Better
We liked the utility of this product a lot, but we had to return the product the first time we got it and re-order a fresh one from the manufacturer. This was because the first time we ordered it, the package we received was past its expiry date, and the epoxy had hardened within the tube and was unusable.
Pros
Effective alternative to welding

Metallic gray finish looks smooth and natural

Resists common household fluids

Does not shrink

Tough, strong, and heavy-duty
Cons
May send expired products sometimes
Another efficient product on our list is the adhesive from HY-POXY that weighs almost 7 ounces and packs a strong punch with its sealing skills. The package comes with two separate tubes for epoxy and hardener and makes for a great aluminum putty repair kit.
Sale
Why Did We Like It?
This product stood out because it is especially recommended and geared toward aluminum material repair. And it did not let us down in that department.
The epoxy formulation consists of carefully selected pure aluminum particles, modified curing agents, and special high-quality additives. These provide the glue with great strength and durability.
What's more, the easy application of each substance from its own tube ensures that the product doesn't waste materials. Even a tiny amount can be dispensed from the tube, which makes it ideal for the repair of small items as well.
This product also fits into any toolbox and is especially popular among HVAC tradesmen, plumbers, and auto mechanics. It leaves an attractive, non-rusting, and non-magnetic aluminum finish once done.
What Could've Been Better
This product is easy to use and drill. It states that it takes 4-5 hours to cure in an environment above 40°F. However, after 14 hours in a room of 70°F, the mix was still soft and needed a hit from a blow-torch to dry it and make it machinable.
Pros
Geared toward aluminum-based repair

Strong and durable

Fits into a toolbox of any size

Prevents wastage

Attractive finish
Another quality product on our list is the Permatex 84109, which is versatile and easy to use. It's a two-part adhesive with separate epoxy resin and hardener tubes, which can be mixed to create a tough adhesive with a dark gray appearance.
Why Did We Like It?
If you are looking for an adhesive for gluing aluminum and other metals, then this is the one for you. It sets in just 4 minutes and doesn't require clamping. It can be used to drill, sand, thread, or file upon curing it.
We like how it is strong and reliable and can eliminate the need to weld or solder something. Such processes are technical, time-consuming, and need safety equipment, and this adhesive can effectively replace all of these.
If you're worried that it might not be durable enough, fear not because it is resistant to water and solvents and has a tensile strength of 4500 PSI, which is relatively high. It can also withstand temperatures ranging from -60°F to 300°F, making it ideal for all types of repair work.
What Could've Been Better
Though this epoxy is supposed to have high bond strength and incredible durability, it, unfortunately, misses the mark a little. We noticed that it tended to not stick when used with heavy-duty goods but was effective on lighter appliances. We believe that the manufacturer can work upon this factor.
Pros
Eliminates the need for welding and soldering

Resistant to water and solvents

Fast setting

Requires no clamping

It can be used with a wide range of materials
Cons
Doesn't work as efficiently with heavy-duty goods
3M is an established company developing and perfecting adhesive sealants for marine applications for over five decades. So, for anyone looking to repair a boat or any kind of watercraft, this product is tailor-made for you. It can be used in any part of the water vessel- below the waterline, topside, and any other surface where a boat can run!
Sale
Why Did We Like It?
We like how 3M has carved a niche for itself in the world of marine adhesion and does a great job at the repair and maintenance of marine vessels. This adhesive can bond trim, toe rails, and other fittings. Additionally, In case you want to seal boat hulls, hatches, hinges, or any trunk joint, this metal glue has got you covered.
This product includes a new generation of advanced polyurethane and silane-modified polymers and is specially designed to withstand the rigors of a marine environment. Using this adhesive will help the vessel resist weathering, shock, vibration, shrinkage, and even swelling, and it won't sag or flow in vertical or horizontal seams. We were also impressed by how easy it was to apply the adhesive using a manual caulking gun.
All in all, the stellar quality of adhesion and its durability, strength, and temperature resistance are the biggest highlights of this product. And in addition to that, the adhesive doesn't require any mixing, making it suitable for beginners.
What Could've Been Better
This product exceeded our expectations regarding its adhesion strength and effectiveness with marine appliances. However, the cure time taken is too long, and even after a lapse of around a week or so, the adhesive doesn't fully cure and requires extra time.
Pros
Helps vessel resist weathering, shock, vibration, shrinkage, and swelling

Easy to apply

Durable, strong, and resistant to extreme temperatures

Doesn't require any mixing
Wondering what's the difference between this adhesive and the other from J-B Weld? The J-B Weld 8276, also known as the KwikWeld, is a fast-setting version of the original J-B Weld two-part epoxy. The difference lies in the time needed for setting and curing the glue and the tensile strength.
Why Did We Like It?
If you're looking to make repairs to metal and other heavy-duty surfaces at a fraction of the time needed by the original product from J-B Weld, this is for you. This takes 6 minutes to set, which is relatively less compared to the 6 hours needed by the original. 
The KwikWeld also takes 6 hours to cure, whereas in the original, curing would have just commenced within this period!
Once cured, this adhesive turns dark gray, and it can be tapped, filed, sanded, molded, and drilled. It is hardy and can withstand pressure up to 3127 PSI and a temperature of 300°F.
Lastly, you can use the glue on various surfaces like metal, plastic, PVC, ceramic, tile, and the like, and it is effortless to use, even by a complete novice.
What Could've Been Better
We noticed something strange as we were mixing the epoxy resin and hardener, but we could, unfortunately, find no explanation for this. Basically, we made two small batches of the mix, and one was ready to use within the specified time. However, the other didn't mix well, and the dark gray color didn't appear.
Pros
Takes very little time to set

Takes just a few hours to cure

Elegant color

Can withstand high pressure and temperature
Cons
Some batches may not set and cure within the specified time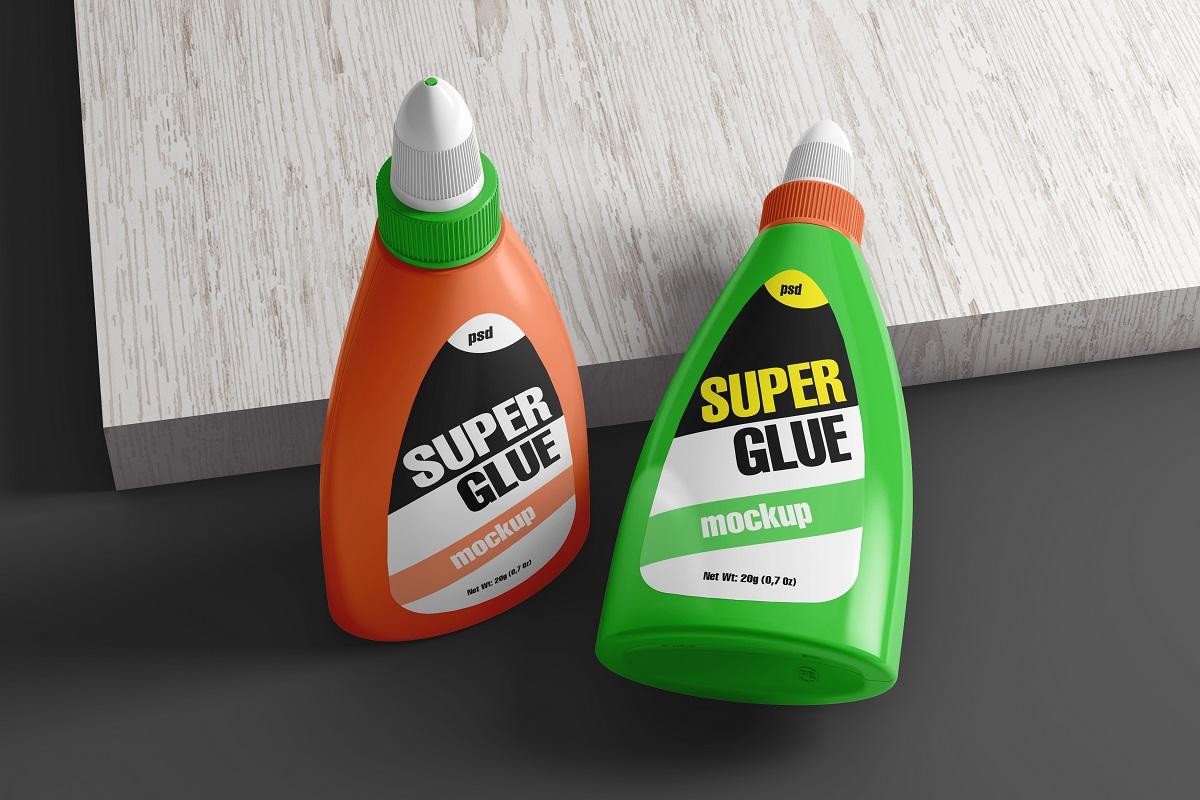 Glue For Aluminum Buying Guide
While picking the best glue for your work, we recommend that the following key factors be kept in mind:
1. Purpose
It is imperative to consider the intended use of the adhesive while buying the right glue. Some products might have less tensile strength and thus won't be ideal for your project. Or maybe you want to fix a broken sail in a boat, and you need something waterproof. 
Thus, you must read the properties of each product carefully to determine whether it is ideal for your work or not. For example, if you are looking for an adhesive to repair marine applications, 3M fits the bill.
2. Easy to Use
If this is your first time looking to repair using epoxy adhesive, we recommend that you get a product that's easy to use. For instance, one of the products on our list requires a manual caulking gun for application, which isn't ideal for someone new to this. 
We recommend the J-B Weld 8276 in this case since it is fast-acting and leaves little room for error.
3. Tensile Strength
This is probably the most essential factor to keep in mind because no one would want something they just repaired to fall apart! So, if you're looking to repair something heavy-duty, it is recommended to go for an adhesive with high tensile strength.
As such, we recommend the J-B Weld 8281, which boasts a tensile strength of 5020 PSI.
Verdict
After meticulously trying out many different kinds of epoxy glues available, we had a tough time picking the winner. When making our choice, we decided to consider factors like strength, durability, and time to set and cure. We also kept in mind whether the product had limited or multipurpose use.
After much deliberation, the Gorilla emerged as the winner. Gorilla is a very well-known brand and lived up to our high expectations. It works well with heavy-duty products as well as lighter ones.
Another product we like is the J-B Weld 8281. It takes time to cure but provides the most tensile strength out of any products on this list.
This brings us to the end of our list, so do let us know your experiences with these products in the comment section. We shall be back soon with another article. Stay safe!
Related Articles 
11 Best Glue for Polypropylene
11 Best Glue For Paper & Paper Mache
9 Best UV Light Glue for Amateurs & Professionals
13 Best Wood Glue for Firm and Durable Bonds
10 Best Ceramic and Porcelain Glue
11 Best Permanent Fabric Glues
10 Best Leather Glue on the Market
9 Best Glue For Acrylic Plexiglass
9 Best Glue for Plastic Eyeglass Frames
10 Best Glue For Stainless Steel
Gorilla Glue vs. Super Glue | Strengths, Weakness + Winner?
JB Weld VS Gorilla Glue | Comparison & Winner
9 Best Glue For Hardwood Floors
7 Best Glue For Particle Board
5 Best Glue To Fix Fridge Plastic
7 Best Adhesive For Acoustic Foam
Glue That Works On ABS And PVC