Are you struggling for ideas with the hope of seeking inspiration to buy a birthday, anniversary, or Christmas gift for an ardent gardener? 
Well, it's natural to get confused while selecting a gift for your plant-enthusiastic friend or family member. You may consider presenting them with flowers, a pack of seeds, or even a plant. 
But to be honest, these are the most common and predictable gift options, and we'd want you to do better. Believe it or not, finding a suitable gift for garden-enthusiasts is comparatively easy. 
This is because of the vast availability of options, ranging from garden gloves and toolsets to gardening handbooks and planter boxes. However, even then, the selection process is quite challenging and time-consuming, to say the least. And that's where we come in. 
After extensive research, we've carefully created this comprehensive guide to the 39 best gift options for gardeners right now. Irrespective of your budget, you'll find these ideas thoughtful and useful as the list has something to offer for everyone. 
So, without further ado, let's dive right in. 
Best Gifts for Gardeners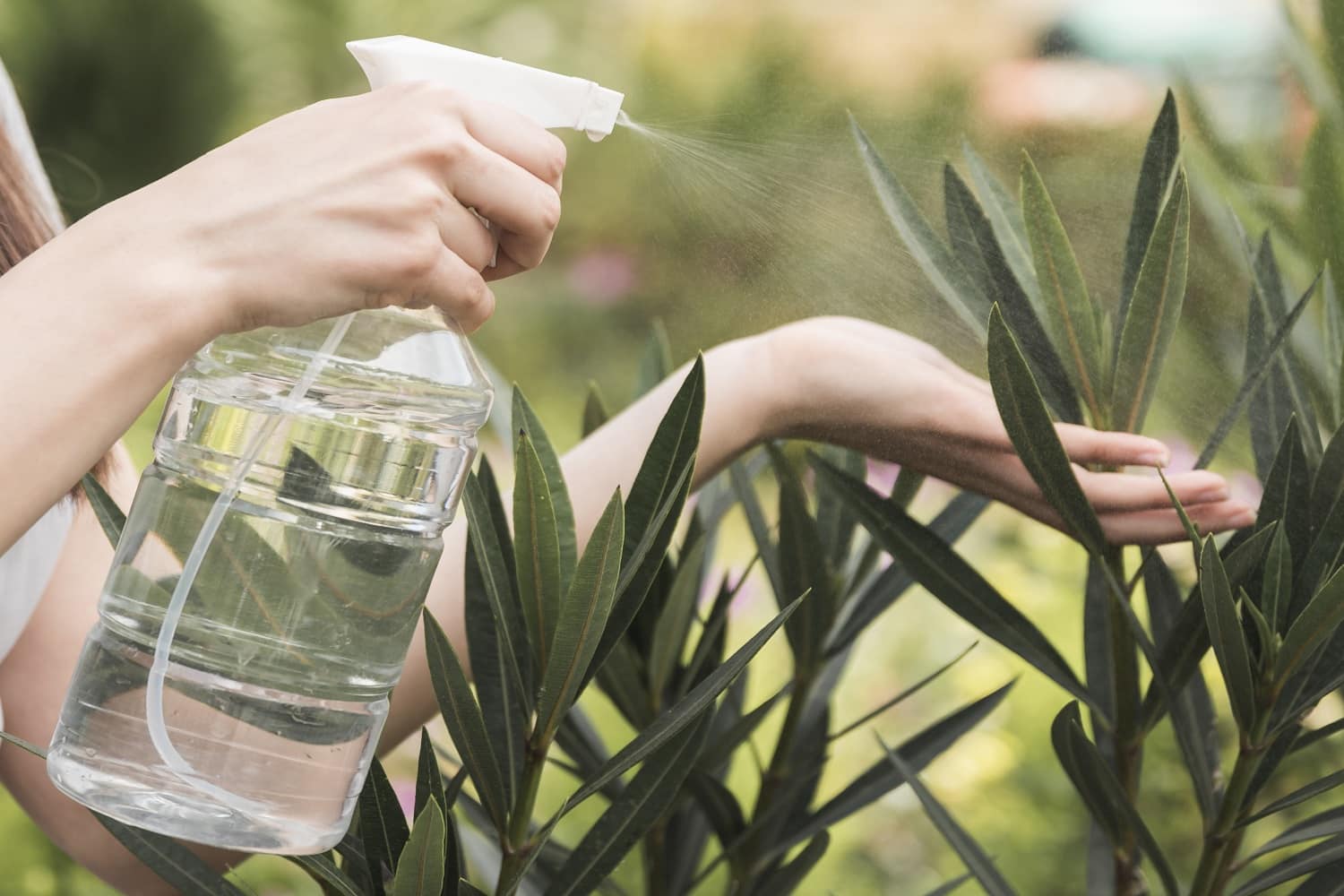 Gift your loved one a pair of lightweight and breathable Bamboo Working Gloves from Pine Tree Tools, a brand with the ultimate goal of making your gardening experience fulfilling and safe. Perfect for gardeners of every level, they help keep hands cool, allowing the user to handle all outdoor tasks with ease.
Unlike other brands, Pine Tree Tools has designed this pair of gardening gloves taking time and effort. Consequently, it's the softest and most comfortable pair of gloves in the market that guarantees unparalleled grip and control.
Apart from getting the job done safely, the protective hand gear fits like a second skin, ensuring touchscreen support. Hence, the user doesn't have to take them off for every chore that may require finger sensitivity, such as setting reminders on an iPad or smartphone.
Anyone would appreciate a premium quality kneeling pad as it helps provide support and balance, thereby reducing pain while kneeling. Be it gardening, yoga, exercise, or everyday household chores; everyone can benefit from this lightweight and portable kneeling pad from Gorilla Grip. 
Made using thick and durable foam, the pad is sure to last for years to come. You need not worry about it breaking down over time as it's designed to withstand moisture, rubble, and rocks. This is backed by a 10-year warranty, so rest assured that it's a reliable gift option. 
Plus, it's water-resistant, which means it dries very quickly after washing, in time for the next gardening activity, such as sowing seeds, weeding, planting shrubs, and more. 
Every gardener will treasure plant tags to write labels for their plants, seeds, and herbs. They help keep track of what type of seed is planted where to avoid confusion. 
Kinglake comes forth with packs of 100 plant label tags for you to consider gifting. Each label is made using durable plastic that won't snap or rust like metal tags, so your gardener friend won't have to bother replacing them anytime soon. 
The matt finish of the labels makes them easy to write on with the help of a permanent marker on either side. And once they've served the purpose, your friend or family member can clean them with ease using a household cleaner for reuse. 
What's more, the Kinglake Plant T-Type Tags are available in a variety of colors to choose from, including blue, yellow, pink, black, and white. So, you can get your loved ones their favorite color. 
A garden toolset is an absolute must-have for every beginner and experienced gardener alike. Therefore, this cost-effective garden tool set from Zuzuan serves as the perfect gift option for birthdays or any other occasion. 
It comprises all the essential tools required for gardening, including a hand trowel, cultivator hand rake, and a transplant trowel. Each of these items is resistant to rust and cut through tough turf with ease, improving the user's efficiency without compromising comfort levels. 
Furthermore, their ergonomically designed handles reduce hand and wrist fatigue while weeding, digging, aerating, planting, and more. One can also rest assured of the durability of these tools, thanks to their one-piece design that prevents loosening, bending, or breaking at the necks. 
We'll now introduce you to yet another garden tool set containing 12 pieces of premium quality gardening tools, including a hand rake, trowel, transplanter, stainless snip, pruning shears, and more. Each of these tools is ergonomically designed for heavy-duty and multi-purpose use, making the set a perfect gift option for experienced gardeners. 
Being lightweight, they're easy to carry and suitable for long time use. At the same time, the ergonomic soft-grip handles reduce repetitive hand motion, fatigue, wrist strain, and stress on the hands, further adding to the user's comfort and convenience. 
You'll also be pleased to know that besides being tough and sharp, the tools are rust-resistant and durable. Hence, the garden tool set won't require replacement anytime soon. 
Consider gifting your friend or family member the Rubbermaid Deluxe Tool Tower, especially if he or she needs a place to store long-handled garden tools. Equipped with a molded-in weed trimmer and electric cord holder, it gets tools off the floor, saving space and making the garage look more organized.
A gardener will be able to store up to 40 tools in this tower, ranging from rakes and brooms to shovels. They stay in place while still being easy to take out, which is definitely a win-win. What's more, the tower is easy to assemble without the need for additional tools or professional help.
Once put together, it can be moved around from one location to another when required without compromising its stability. This is all thanks to its two caster locks that always keep the unit in place.
Gardeners will need a cart to transport their garden tools and equipment around the garden, lawn, home, or work area. So, we'd suggest getting your friend or relative the Buddy Lawn and Garden Cart from Ames, a leading manufacturer of gardening and landscaping tools since 1774.
This unit is designed, keeping the convenience of every garden enthusiast in mind. As such, it comes with a large internal storage area, which makes it ideal for multi-purpose use.
Its four 7-inch wheels and solid steel axle will help carry loads with minimal effort while its handle flips open, allowing the user to pull it with ease. We also find it imperative to mention the cart's sturdy lid that easily doubles, converting into a comfortable seat.
In our opinion, this all-in-one garden tool set from Jump High is the ultimate tool kit that's perfect for gifting gardeners of all age groups. It comprises everything needed to take care of a garden, lawn, or flower bed, including a big round shovel, sharp shovel, three tine rake, pruning shears, hedge shears, and more.
Consequently, it comes in handy for a variety of tasks, such as weeding, raking, aerating, transplanting, pruning, and watering. Moreover, each tool has been designed to make your indoor and outdoor gardening activity more enjoyable and convenient.
The environment-friendly plastic casing and printed floral design of the kit make it a suitable gift for women and kids. Rest assured, your daughter, girlfriend, or sister will love it because of its cute appearance, which makes it stand out.
Suppose you plan on gifting pruning shears to an experienced gardener. In that case, there's no other better option than this spring-action design hand pruning shear from Vivosun, a professional indoor gardening manufacturer. With its premium stainless steel precision-sharp blades, it serves as the go-to tool for all seasons that can power through the toughest turf with ease.
That's not all; the unit features a long narrow tip that can help tackle the hard-to-reach areas of the garden with no hassle, whatsoever. In other words, the pair of shears can be used to prune tomatoes, squash, peas, beans, and also trim grass and weed.
Furthermore, they have been designed to reduce strain and fatigue by providing a soft and comfortable grip to the users for prolonged use.
Gardening outdoors in the bright sun during the summers can be quite uncomfortable, to say the least. That's why we'd recommend giving a gardener the Quiksilver Pierside Straw Hat. Made using straws with printed woven fabric under the brim, the hat offers complete protection against the sun.
It protects the eyes from the sun, thereby improving vision to get the job done within no time. That's not all; the hat will help block harmful UV rays, protecting the skin of your gardener friend or relative's ears, neck, and head. As such, it reduces the chances of burning the skin, which, in turn, can be painful and have several health implications.
What's more, you need not worry about purchasing the wrong size as this hat comes with an adjustable closure, ensuring a perfect fit for all gardeners.
If you know someone who's keen on growing their own vegetable garden, then the Survival Garden Heirloom Vegetable pack would definitely be a thoughtful gift. The brand provides 32 varieties of 100% natural and open-pollinated vegetable seeds that come with a high germination rate.
These seeds are packed in an airtight, moisture-proof resealable bag to ensure longer and safer use. So, your gardener friend can keep seeding his or her garden throughout the years. In fact, the non-GMO pack contains sufficient seeds to plant over an acre of food, ensuring high yield year after year.
We'd recommend the Heirloom Vegetable Seeds from Survival Garden to every young and new gardener trying his hand at growing produce for the first time. This is because the pack comes with full planting and seed harvesting instructions for each vegetable to provide guidance throughout the process.
Do you wish to see excitement in the eyes of your loved ones? Consider giving them this Bonsai Starter Kit from Planter's Choice, especially if they're fascinated about plants and gardening.
The complete 18-piece kit comes with everything needed to grow four bonsai trees in a sleek box. It contains four types of organic seeds stored in seed-safe vials, four biodegradable growing pots, four bamboo plant markers, expanding-soil discs, a bonsai clipper, and a comprehensive instruction manual.
Rest assured, the gift will encourage young gardeners to grow their very own bonsai trees following the instruction provided in the user manual. The best part is that this is an activity that is ideal for children, beginners, and experienced gardeners alike.
No one likes getting their hands dirty unless absolutely required. That's why there's no better gift than a composter for a gardener.
The FCMP Tumbling Composter prevents digging and mixing compost piles by hand; instead, it makes the process easy and efficient. All one needs to do is turn it 5-6 times every 2-3 days while the air vents and deep fins break up the clumps inside its dual-chamber, mixing it with oxygen.
This creates the uninterrupted flow of richer and healthier compost compared to standard models. You'll also be impressed by the structure of this dual-chamber tumbling composter. It's constructed from polypropylene, which, in turn, makes it contact safe while the galvanized steel frame is resistant to corrosion and deformation.
Help your enthusiastic gardener friend or family member keep their tools close at hand by presenting them with this garden apron from Dickies Store. Made using waterproof and wear-resistant fabric, it's designed to last for the years to come. 
Furthermore, the heavy-duty apron comes with six deep pockets capable of holding almost all kinds of tools with ease. This will help your loved one access his gardening tools without any hassle. You'll even find a zipped pocket, designed to hold cell phones and other essential items conveniently. 
That's not all; the apron comes with soft garden kneeling pads, making it the perfect gardening set to gift family and friends. And as you already know, kneeling pads provide comfort while weeding, seeding, and performing other garden activities for a long duration. 
Irrigation is a prerequisite of gardening as every plant requires water to grow. So, why don't you give the gardener of your life an easy and sustainable rainwater collection system?
Oatey has been providing reliable and high-quality products for the residential and commercial plumbing industry since 1916. That's why we'd recommend the Mystic Rainwater Collection System from the brand.
It makes it easy to repurpose rainwater from the gutters and downspouts, and then use it as per the requirement. This not only reduces the city water wastage, but it also saves money, which is a win either way.
The best part about the system is that it can be easily set up and fit on a standard downspout without the need for professional help. It comes with step-by-step instructions to guide every first-time user through the installation process.
The sturdy, fully-adjustable tool belt from Truly Garden is another great gift for gardeners as it helps keep all the tools at hand just like an apron. That's not all; it comes with zippered pockets to hold valuable items like notebooks while its smaller pockets are perfect for carrying seed packets, pocket knives, and sharpening rods.
You'll be pleased to know that the belt also comes with additional features, such as a snapping loop for grafting, a side sleeve for holding long-handled tools, and a water bottle holder. This allows the gardener to keep their favorite beverage at hand while gardening in the hot sun.
Rest assured, your friend or family member will love this gift if they are enthusiastic about gardening. The tool belt will save them from the hassle of going back and forth to the garden shed for forgotten tools.
The Bloem Easy Pour Watering Can is a stylish and highly functional gift option for gardeners, allowing them to water their plants uniformly. It comes with a 2-in-1 adjustable water sprout that rotates to offer a light shower or heavy stream, depending on the requirement of the plant.
In fact, the sprout can be easily removed for cleaning, so you need not worry about blockages. It will ensure the smooth, uninterrupted flow of water as and when required. Furthermore, the can comes with dual handle design, easing the stress on the gardener's hands to ensure easy pouring.
We were also impressed with its thick wall structure that reduces the risk of leakage and creasing. Plus, the entire unit is made using 100% UV stabilized, BPA-free polypropylene plastic, which, in turn, allows it to withstand extreme weather conditions and ensures long-lasting color.
The Fiskars Steel Pruning Shear is ideal for a variety of general pruning tasks, and in turn, it makes a great gift for anniversaries, birthdays, and other occasions. Thanks to its bypass blade design, the reliable pruner provides clean cuts on small branches and stems up to 5/8 inches thick.
They glide through the wood of the tree while their low-friction, non-stick coating prevents them from gumming up with sap and debris. As a result, the steel blades are resistant to rust, wear, and tear for long-lasting value.
Its durability is backed by a lifetime warranty, which is definitely a plus point. That said, you'll always be in peace of mind while giving this garden tool as a gift to a loved one.
Looking for a versatile and attractive gift option for your family member or friend who's enthusiastic about gardening? Get him or her the Keter Novel Resin Deck Box. This is a convenient outdoor storage bench that can provide additional comfortable seating for two adults or three children during backyard get-togethers.
Your loved one will be able to store essential tools and items in this deck box, keeping them safe under padlock. And because it's made using durable, UV protected resin; it looks good despite harsh weather conditions and sun exposure. So, it serves as a great addition to any patio or deck.
The box also comes with fit together pieces and simple instructions for its quick and easy assembly. Believe it or not, you and your friend or family member will be able to set it up within minutes.
A colander is a thoughtful gift for those who harvest fruits and produce from their own shrubs, plants, and vegetable patches. It is used as a bucket or bowl to collect the produce, making the entire process simpler. On that note, we decided to introduce you to this garden colander from Hutzler.
Available in different color and size options to choose from, the unit is ideal for collecting both big and small fruits and vegetables. It features slits to help wash and remove dirt from berries, flowers, herbs, tomatoes, and other produce.
We also loved the inclusion of the handle as it makes the colander easy to carry around when filling up on local produce. What's more, the bag is BPA-free and dishwasher-safe, making it both safe and convenient to use.
The Macrame Hanging Plant Stand from AOMGD is an excellent option for anyone who loves the traditional bohemian style. It blends perfectly well with any modern or contemporary style garden or patio, which, in turn, makes it a safe gift for gardeners.
Speaking of safety, the hanging accents of the hanger are handmade of high-quality cotton that's free of chemicals and artificial ingredients. This makes it strong and durable to hold Macrame plants, giving them an exotic style of their own.
Your friend or family member will be able to hang the plant stand near a window or in the corner of a room to add texture and warmth to their overall home decor. Rest assured, the hanging Macrame plant won't look abrupt; instead, it will enhance the visual appearance of the area.
A gardener can never have too many pots! So, it makes sense to present them another for growing more plants. That said, if you're in search of a minimalist plastic pot suitable for indoor plants, there's no better option than this planter combo from Homenote, including pots of five different sizes.
Consequently, the person you plan on gifting these planters will be able to use them to plant most small and medium-sized indoor plants, such as mint, cactus, orchid, aloe, and the snake plant. And thanks to their full black and matte-finish exterior, which makes them look ceramic, your friend's home or office will look modern and stylish as ever.
There's no need to worry about leakages as the planters come with drainage holes at the bottom to allow excess water to flow out. What's more, Homenote plastic flower pots aren't like common flimsy plastic pots. They're made of sturdy polypropylene so that they don't deform over time.
A pair of crocs is a cool and versatile gift for anyone and not just an ardent gardener. The slip-on waterproof shoes are easy to take on or off while being extremely comfortable to wear. They also come with pivoting heel straps to provide a secure fit to those who wear it, be it a man or a woman.
Made using 100% synthetic material, the lightweight pair of shoes helps in making gardening easy and hassle-free. But that's not all; they serve as ideal options for the beach, gym, pool, and shower as well.
You're bound to love its iconic ventilation ports that not only ensure optimum air circulation for breathable comfort, but they also help in shedding water and debris within no time. And being easy to clean using just soap and water, your gardener friend won't have a problem in removing dirt after completing his or her gardening activities.
You can never go wrong with this fully-assembled, antique copper-finish style bird feeder from Twinkle Star. It can be filled with up to 2.15 lbs of mixed seeds, peanut halves, or sunflower seeds, and hung from a tree branch outdoors for birds to grab a quick meal during the day.
In fact, the availability of six sides allows the birds to eat more peacefully, giving your gardener friend a beautiful view from their window, deck, or terrace. There's no hassle of having to frequently replace or refill the feeder since it comes with a twist-lock cover to keep the lid safely closed so that the seeds remain fresh and dry inside.
Being transparent in design it allows the gardener to check the seed levels for timely refills. The twist-lock cover can be easily unlocked when it requires refilling and cleaning, further adding to our convenience.
Any gardener will find a soil pH meter useful in determining the condition of their soil. But with the Sonkir 3-in-1 meter, he or she will be able to check the conditions of their plant, moisture level, and pH value of the soil, and know if the plant is getting enough sunlight.
After analyzing the results, the gardener will then be able to make the necessary adjustments to make sure the plant keeps growing healthier. For instance, if the moisture level of the soil is low, one can always add water or the pH value of the soil can be controlled if needed.
The best part about the Sonkir MS02 pH Meter is that it supports scientific data monitoring, which helps you keep track of the plants using the available data. Furthermore, it's designed to be lightweight and portable, serving as the perfect garden tool for outdoor use.
The Gorilla Carts GOR4PS Poly Garden Dump Cart is specially designed to ease the burden of gardeners. It makes hauling and unloading heavy-loads quick and easy even on rough terrains, thanks to its patented quick-release dumping feature.
Equipped with a balanced 4-wheel design, the cart can be easily maneuvered on heavy terrains when fully-loaded, which, in turn, makes it the perfect alternative to the traditional wheelbarrow. You'll appreciate its redesigned frame that's not only durable but is also easy to assemble without the help of a professional.
It can be put together within a matter of minutes so that one can start hauling rocks, dirt, mulch, and more to get the job done. What else, the cart is made using premium quality plastic that won't rust or deform over time, and is easy to clean.
Make gardening convenient and fun for your gardener friend or family member by gifting them this raised planter box from Foyuee, which eliminates the need for bending over. Measuring 40''x 15", it can hold up to 2.5 cubic feet of soil, thereby providing ample growing space to raise plants, flowers, herbs, and vegetables.
Set it up anywhere indoors or outdoors; made of stable galvanized steel with an anti-rust coating, it will not rust or deform over time due to the exposure of moisture or sunlight. Apart from being durable, the plant bed features a space-saving and portable design so that it can be moved whenever and wherever required.
You need not worry about water logging as the planter box is well equipped with a drainage hole and drainage line. As such, the gardener can easily plant the planter in the bed and water it regularly as needed.
The elegant glass geometric terrarium is an excellent gift option that helps hold plants and other objects while serving as a beautiful centerpiece by itself. It's simple yet stylish, enhancing the modern aesthetic of any space or occasion, be it weddings, offices, homes, or parties.
Once presented to a loved one, he or she may fit a succulent, cactus, fern, moss, air plant, or any other decorative item inside the regular dodecahedron terrarium planter. After which, it can be placed as a display box on a shelf or windowsill for others to see.
Despite having a single opening, your friend or family member won't be facing any trouble placing items inside the container. This is because of its specially designed easy-to-access opening.
Anyone who takes pride in maintaining a beautiful and pristine garden will love an item meant to enhance its overall appeal. The European royal style birdbath from Vivohome does exactly that and much more.
It's intimate style, teamed with a bronzed patina and hollow base, enables it to turn any garden or courtyard into an elegant space. And of course, it holds ample water and food for the lovely birds and butterflies of the area to enjoy.
You need not worry about the stability and durability of this garden birdbath as it's made using high-quality polypropylene covered with a resin coating, and is equipped with three ground stakes. This makes it resistant to rainwater and other weather conditions so that it doesn't deform or rust over time.
Barbecues and outdoor get-togethers are common for those who are proud owners of a beautiful garden. That's why a fire pit like this one from SINGLYFIRE is a cool and thoughtful gift for gardeners. It prevents the dangers and troubles of carrying propane, and it's safer and easier to control than traditional bonfires.
This is because it comes with a spark screen, fire poker, and a fire pit cover, which avoids sparks, debris, and embers from flying out. On the other hand, the fire poker can be used to safely move the wood or charcoal.
Apart from being a safe and reliable choice, the SINGLYFIRE 30 Inch Fire Pits offers versatile functionality. Ideal for backyards, tailgating, camping trips, beaches, parties, it's often used as a BBQ grill and bonfire pit.
You need not worry about the durability of this product as it features a sturdy steel construction teamed with a heat-resistant and weather-resistant coating.
Fiskars, a leading brand that's part of the Fiskars Group founded in Finland in 1649, comes forth with yet another innovative garden tool. The bypass lopper comes with a fully hardened, precision-ground blade that powers through the toughest turf and shrubs with ease.
And despite the heavy-duty use, it remains sharp and cuts branches up to 1 1/2 inches in diameter. Thanks to its low-friction and rust-resistant coating, the blade glides through the wood without gumming up or sticking with sap and other debris.
That's not all; the lopper includes a shock-absorbing bumper, connecting its two handles in between. The feature helps eliminate the jarring vibration at the end of each cut to ensure comfortable use. This also ensures smooth and precise cuts over the years, making it an ideal tool for maintaining a garden or lawn.
Furthermore, you'll be pleased to know that the Fiskars Bypass Lopper is backed by a lifetime warranty, so it's guaranteed to last your friend or family member for the years to come.
The Kotto Pruner is designed with lightweight, ergonomic handles to reduce stress on the wrist for comfortable use. It fits both big and small hands, ensuring maximum cutting comfort and no-slip grip with strong toughness. As such, the unit satisfies the need for indoor and outdoor planting, greenhouse pruning, and harvesting.
This tool kit from Kotto is perfect for experienced gardeners who usually require sharp scissors and shears with blades sanded to deter rust and tarnish. Plus, the handles of each pruner of the set is made using high-purity PP and TPR plastic for improved durability.
Gifting this pruner set to a friend or family member will not compromise their safety, all thanks to its safety lock, which, in turn, is comparatively easy to use. One can also adjust the blade's angle using the buckle provided in each pruning shear.
Next on the list, we have this set of professional hedge clippers from Jardineer, a brand dedicated to providing reliable, high-quality products known for their efficiency in ensuring the best user experience. Equipped with an ergonomic soft-grip handle and precision-ground steel blade, these clippers serve as every gardener's best friend when it comes to pruning work.
It cuts through the branches and stems of trees easily while reducing wrist strain and shoulder pain caused by jarring vibrations, thanks to its shock-absorbing bumper. That's not all; the carbon steel blade features low friction, rust-resistant coating, which allows the pruner to glide through the wood of the trees without getting stuck.
Hence, every cut will be a smooth and joyful experience for your loved one, after which, the shrubbery will grow back nicely, holding its shape through the growing stages.
Before diving into the nitty-gritty details of the cultivator, it makes sense to know more about its brand, right? Well, True Temper was just a name when it started in 1808, but over the years, it has evolved into a legacy with a goal of manufacturing tools made using tempered steel for enduring quality.
On that note, we've decided to introduce you to the looped action hoe cultivator from the brand ideal for cultivating and weeding around live growing plants. It's a life-saver for gardeners as it uses the back and forth push-pull motion to cut weed roots deep under the surface with ease, resulting in a pristine and well-maintained backyard.
Since the cultivator is designed with a long hardwood handle of 54 inches, featuring a cushioned end grip, the process is not just convenient, but also comfortable. So, to sum up, the True Temper Looped Cultivator is a smart and durable gift option for both beginner and experienced gardeners.
A pair of shoes can be a great gift for your mom, sister, or girlfriend. But what if she's an ardent gardener? Just get her a pair of waterproof boots in an attractive color, and of course, a compatible size.
You can definitely consider the chicken print yellow mid-calf 10-inch rain and garden boots from Sloggers. It comes with an all-day comfort insole to ensure maximum comfort even when worn for a prolonged duration outdoors.
The sole can also be removed easily when required to soak and air dry, or one can simply hose off or wipe it with a wet cloth to clean. That's not even the best part! Sloggers' goal is to "reuse and recycle," and to fulfill its goal, the sole is made using 50% recycled materials.
There's no doubt that the boots are built to last, but in case it wears out over time (which is eventually bound to happen), your loved one can send it back in return for a brand new pair.
It's never too late to begin learning new things or taking up a new hobby, such as gardening. So, if any of your friends or family members have a newly found love for plants, get them a hardcover journal or a personal gardening reference book for keeping a tab on their planting ideas and growing secrets.
The Suck UK fabric-bound hardcover journal includes 300 pages of clever tips and templates along blank sections to draw or stick pictures. You can also provide a few secret harvest tricks and advice of your own if you're an experienced gardener who shares the same passion as your fellow friend.
This will help your loved one grow fruits, vegetables, herbs, trees, and flowers in their garden while documenting the stages of growth. It can also be kept at hand in order to maintain an organized plan, which may be later used for reference.
The Backyard Homestead is a trusted comprehensive guide that you may consider gifting to your friend or family member who's just started taking a liking for gardening. It's a paperback book launched under the best-selling series with a bounty of information related to the growth and preservation of sustainable harvest of grains and vegetables.
Whether their garden ambitions are modest or if they're scaling up for complete self-sufficiency in food, the step-by-step instructions provided in this book will teach the essential skills required for gardening.
That's not all; it includes relevant information about raising animals for meat, eggs, dairy, and keeping honey bees for the sweeter days. But these are available under different labels, so make sure you get the right guidebook, covering all the basic details about gardening and harvesting.
As we're nearing the end of our list, it's time we introduced you to yet another gardening handbook for beginners. Written by Tammy Wylie almost 30 years ago, Raised Bed Gardening For Beginners is a comprehensive guide that can be used as a course for those new to the world of gardening.
However, it can also be used by seasoned or experienced gardeners who wish to shift from in-ground gardening to raised beds as the latter tends to save more space. Having said that, the simple guides included in the paperback or spiral-bound books provide relevant information related to building a planter bed, selecting the right plants, and much more.
What's more, the book, which is also available in the form of an audiobook, audio CD, and Kindle, provides detailed suggestions for seed starting, partner planting, and crop rotation. As a result, it not only helps one in getting started easily, but it also helps the garden thrive.
Our list would definitely not be complete without us mentioning this gardening handbook written by Derek Fell, originally born and educated in England; after that, he became an American citizen in 1970. He is a noteworthy author of more than 100 works of non-fiction, including books and calendars, dealing with art, travel, and gardening.
In fact, his love for plants is what prompted him to begin his best selling series of gardening books like the "Vertical Gardening." The book, available in Kindle, hardcover, or paperback variants, is accented with photographs of Derek Fell's own vertical gardening methods that add a personal touch and establish a deep connection with the readers.
It provides detailed information in the form of guides, teaching about container gardens, plant towers, and trellised plants hanging planters. This, in turn, gives its readers a gist of how beautiful, productive, and rewarding vertical gardening can be.

Verdict On Gifts For Garden
If you plan on giving your plant-enthusiastic friend a gift for their birthday or anniversary, think out of the box, and get them something that they'll not only cherish for life but also use frequently while gardening. 
That's been our prime focus throughout this guide, and we hope you'll find the perfect gift from our list of options for the gardener in your life. 
On that note, we come to the end of our comprehensive and informative guide to the 39 best gifts for gardeners. But before concluding, let's take a quick run-through of our favorites. 
The Pine Tree Tools Bamboo Working gloves are the handiest pair of gardening gloves. Gorilla Grip Kneeling Pad ensures optimal comfort to the gardener at work, while Zuzuan Garden Tool Set is the best option for both experienced and first-time gardeners. 
With this, we'll now take your leave. Till next time! 
Related Articles
63 Best Star Wars Gifts for Him
13 Best LED Landscape Lighting Kits
5 Best Self-propelled Lawn Mowers
The 5 Best Lawn Mowers for St Augustine Grass
The 2 Best Gardening Gloves for Awesome Gardners'
33 Calm and Peaceful Zen Garden Designs to Embrace
5 Best Paver Sealers for a Wet Look of Epic Proportions
4 Best Walk Behind Brush Cutter
13 Best Trimmer Lines | Multi-Sided, Round, Square, Twisted & Serrated
7 Best Shoes for Cutting Grass Comfortably
10 Most Powerful Leaf Blowers to Consider
How to Sharpen Reel Mower Blades?
Zero Turn Vs Riding Mower, Differences & Best Solution
Who Makes The Best Lawn Mower Engine Today?
10 Best Automatic Garden Hose Reels
13 Best Hydraulic Hose Crimper
13 Best Garden Hose Nozzles for Gardeners Everywhere