Wicker baskets have changed the contemporary design lines radically; from Ikea advertising pieces up to simple traditional or vintage interior design lines they`re present in multiple shapes and colors, beautifying our universe through delicacy, texture and color. Moreover wicker baskets are now used in areas in which furnishings are becoming more and more expensive: storage and versatile multipurpose furniture, being able to complement simple DIY projects with ease. Find Out Where to Use Baskets for Loose Items in Your Storage with the design ideas showcased below and enhance the storage in your household today.
Baskets are a good way to store little items that are used regularly : bathroom items, socks, toilet paper or scissors. You can also use them creatively in the kitchen where under the cabinet baskets can hold a few vegetables at you grasp. Think a little, all your loose items can fit various storage baskets nestled around the home, decluttering your home with ease and organizing things beautifully.
1. Add Wicked Vertical Hanging Baskets in a Corner and Obtain Storage Space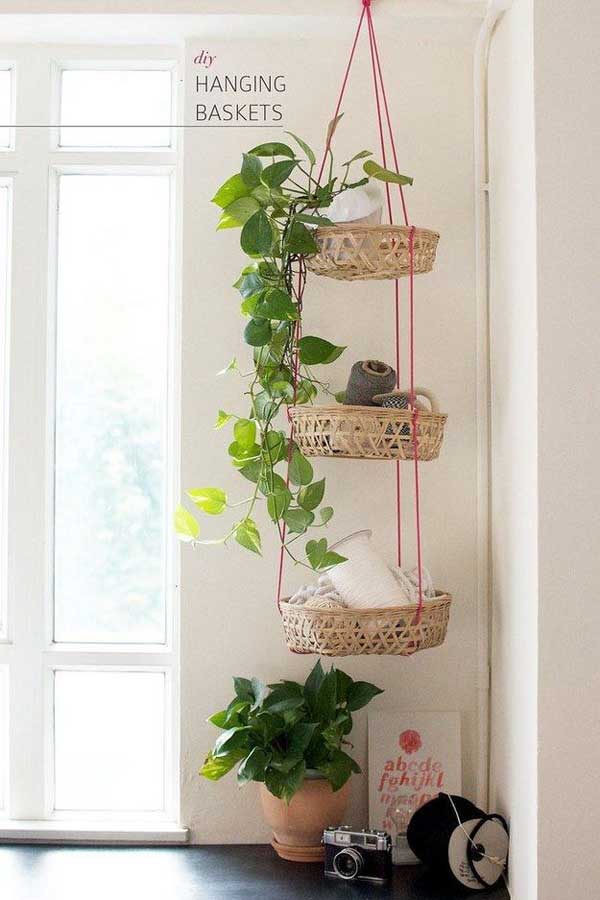 Tutorial @ apairandasparediy.com
2. Find Ways to Insert Baskets Into the Kitchen Where Various Miscellaneous Are Cluttering Your Design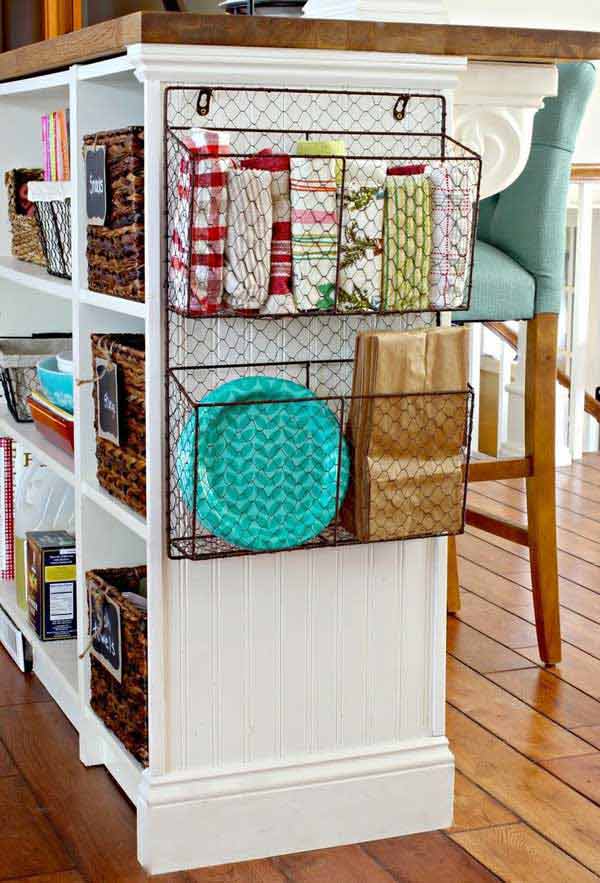 3. Maximize Your Storage Space Inside Storage Furniture With Baskets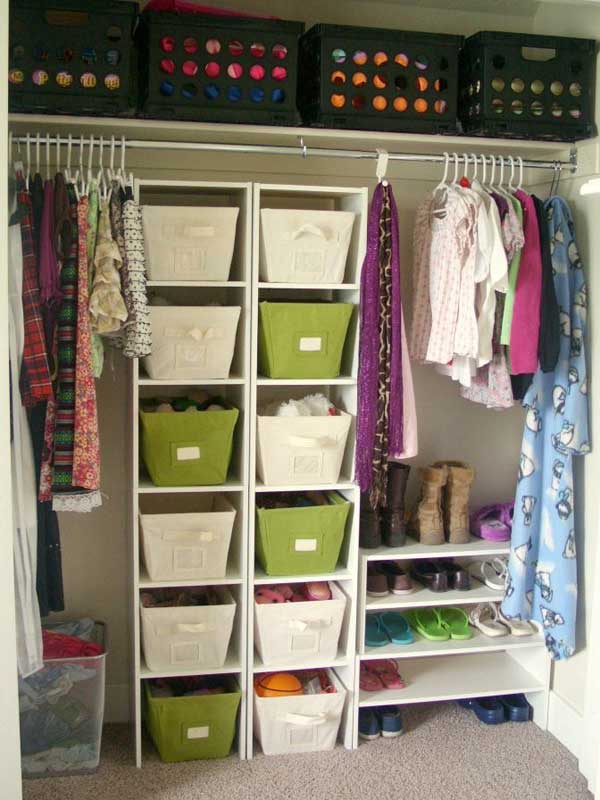 4. Insert Small Baskets Under The Sink Counter Where You Have Space
via iheartorganizing.blogspot.com
5. A Few Baskets Can Hold All Your Towels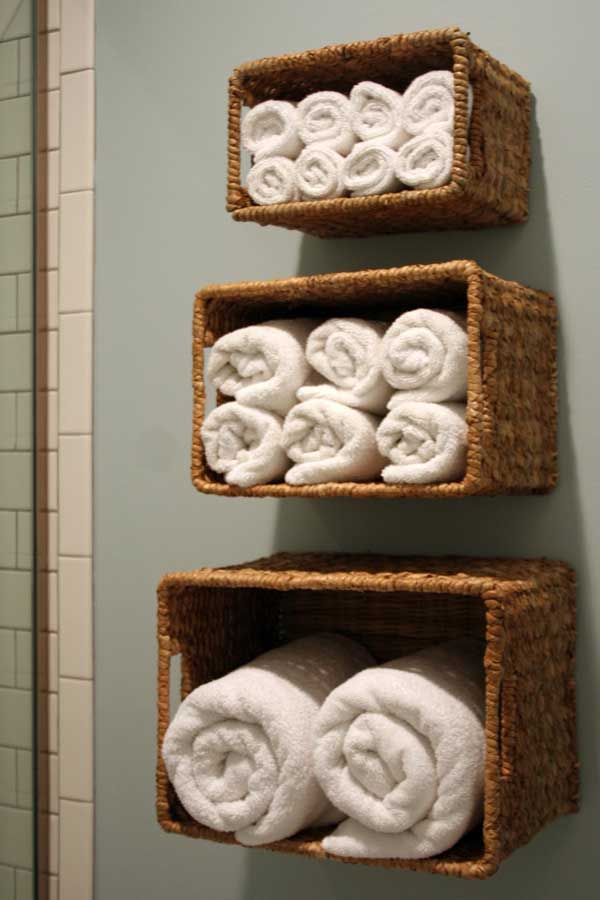 6. Wooden Crates and Baskets Materializing a Storage in the Welcoming Hallway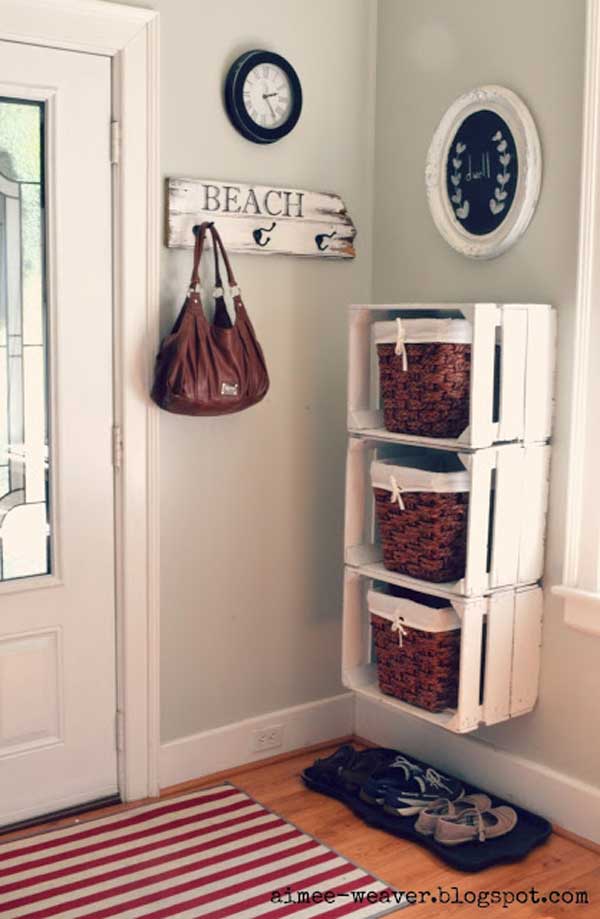 7. Neat Small Basket Holding Bathroom Consumables at Your Grasp in Style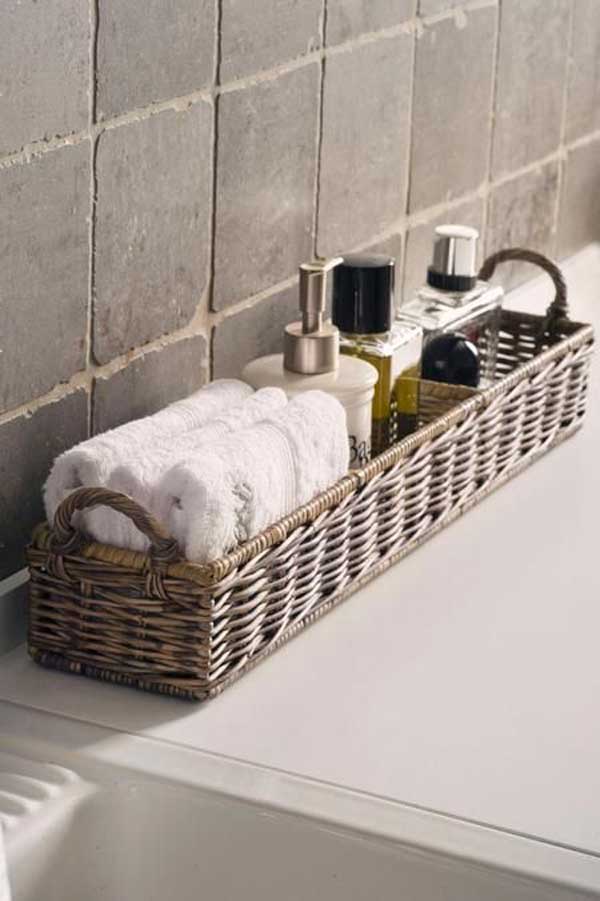 via pinterest.com
8. Wooden Pallets and Plastic Baskets Transformed Into Laundry Station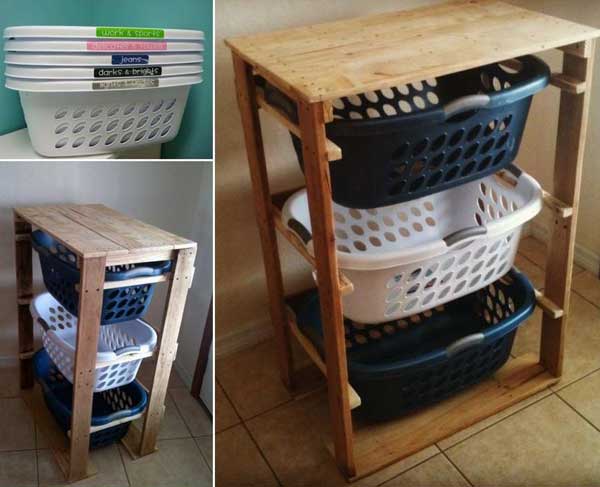 via thewhoot.com.au
9. Bathroom Wall Keeping Consumables Beautifully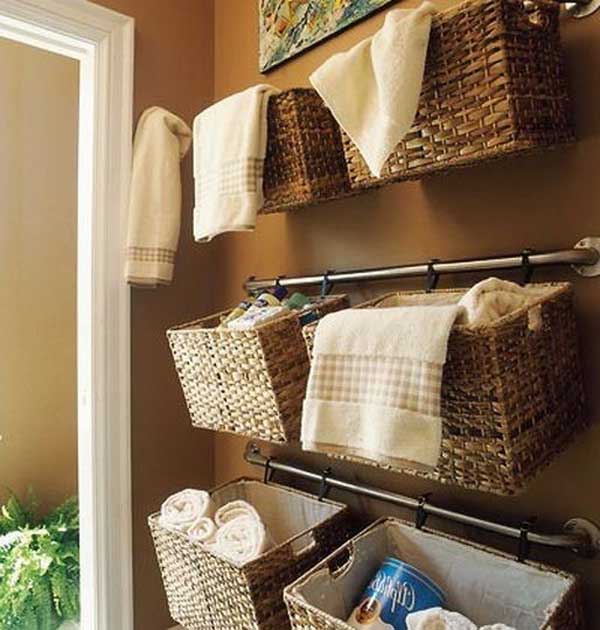 10. Used Baskets in Your Pantry to Organize Items Beautifully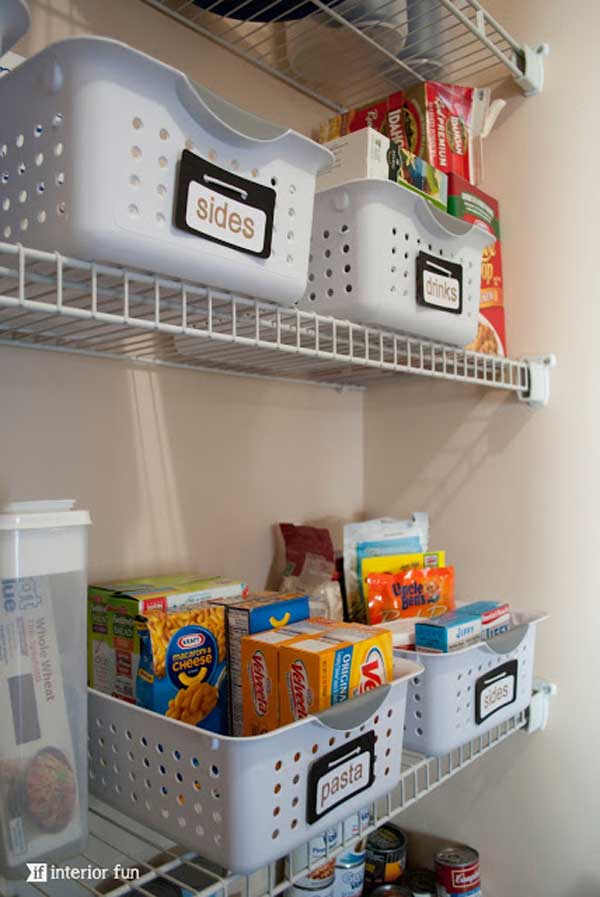 via interiorfun.com
11. In the Shower You Can Use Cute Baskets to Store Your Consumables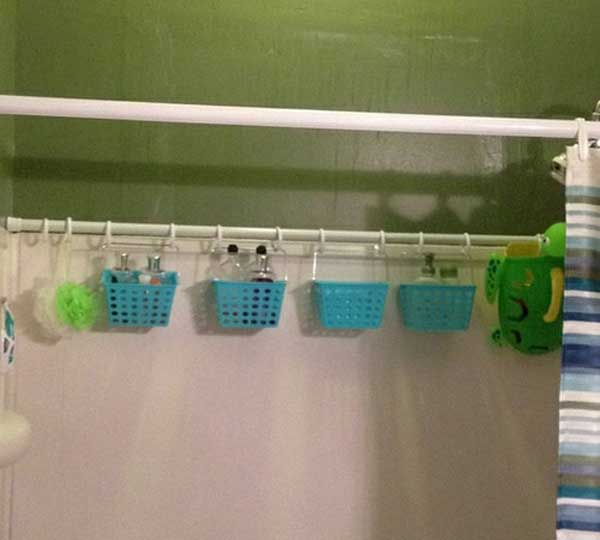 via imgur.com
12. One Basket on The Toilet Can Transform Your Space Completly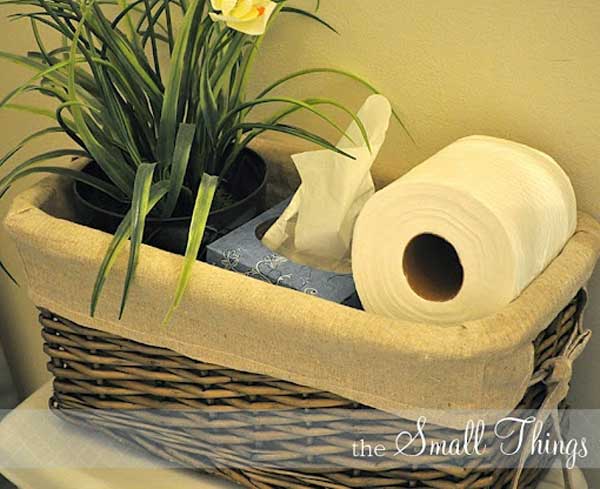 Source unknown.
13. Impeccable Neat Drawers Holding Valuable Vegetables and Bread in the Kitchen
via pinterest.com
14. Scandinavian Interior Design With Baskets Under the Bench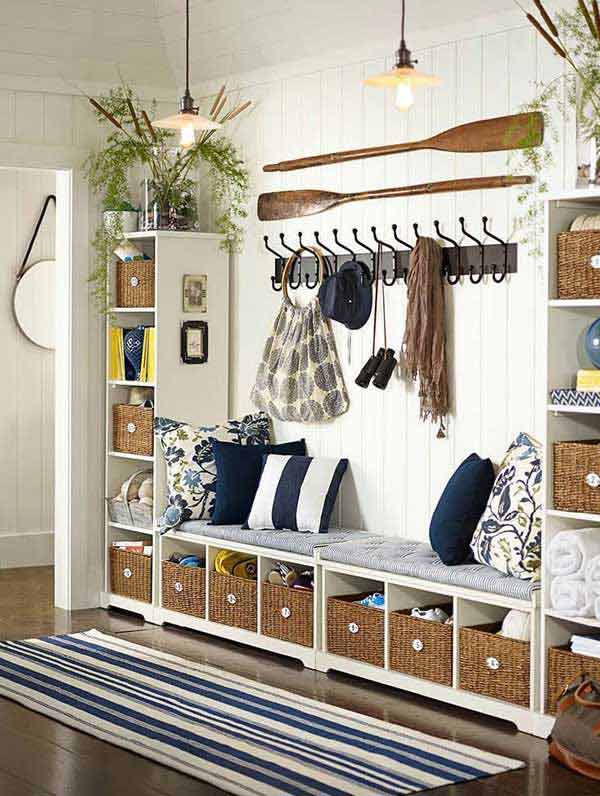 via potterybarn.com
15. Simple Hanging Baskets in The Bathroom Can Help a Great Deal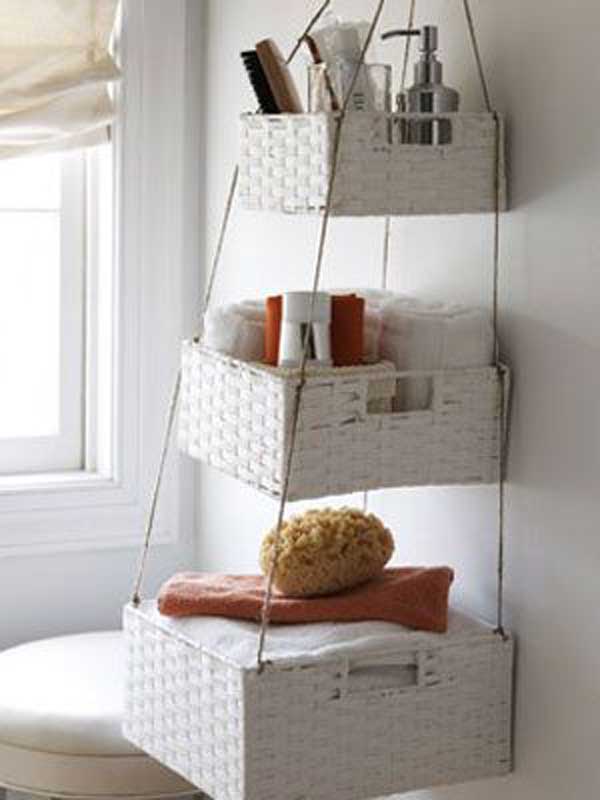 via womansday.com
16.Store Utensils in Style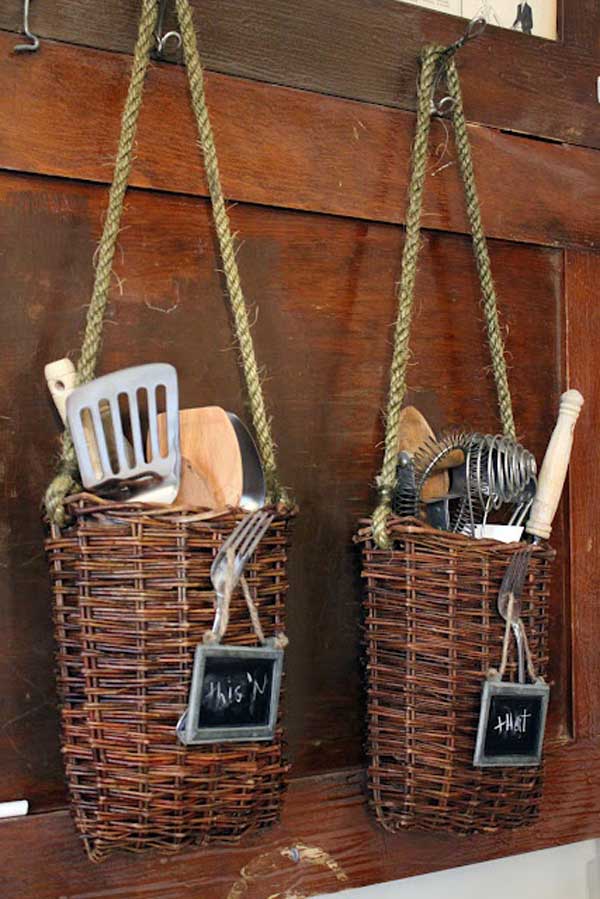 via itsy-bits-and-pieces.blogspot.com
17. Raise Your Bed and Wicker Baskets to Enhance Storage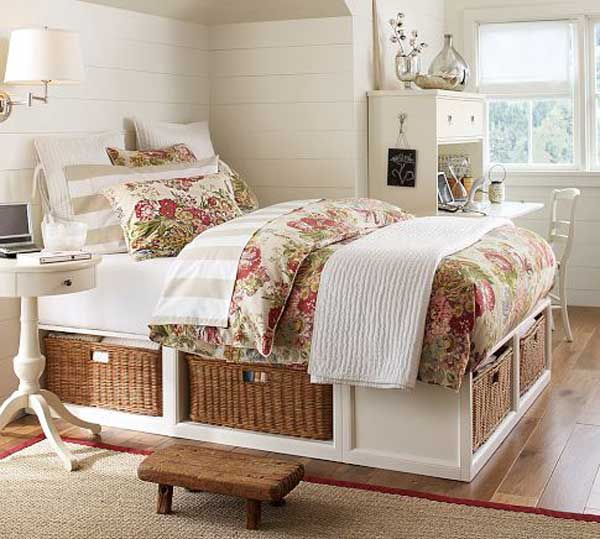 via pinterest.com
18. Use Labels on Your Basket Storage to Enhance Practicality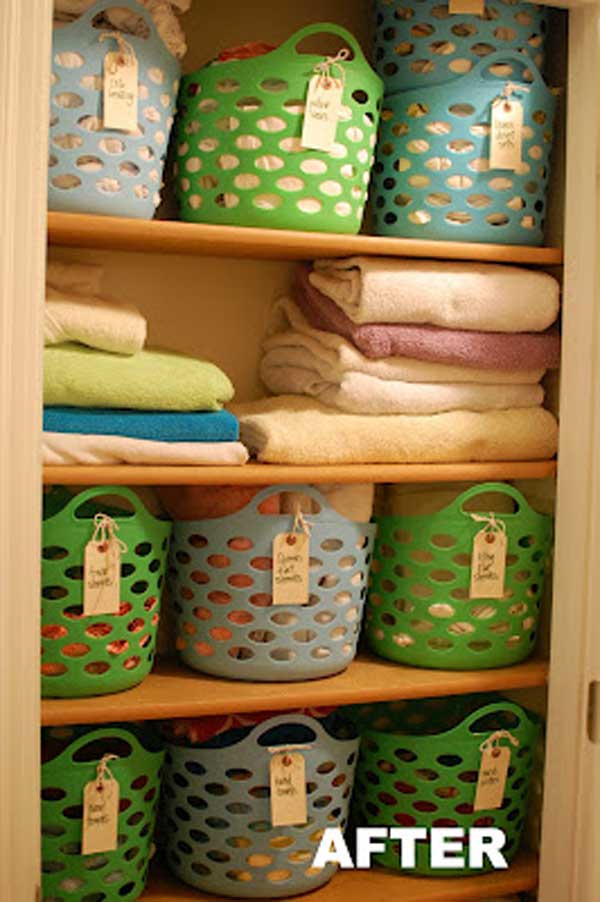 19. Airy Kitchen Design Using Baskets in The Kitchen Isle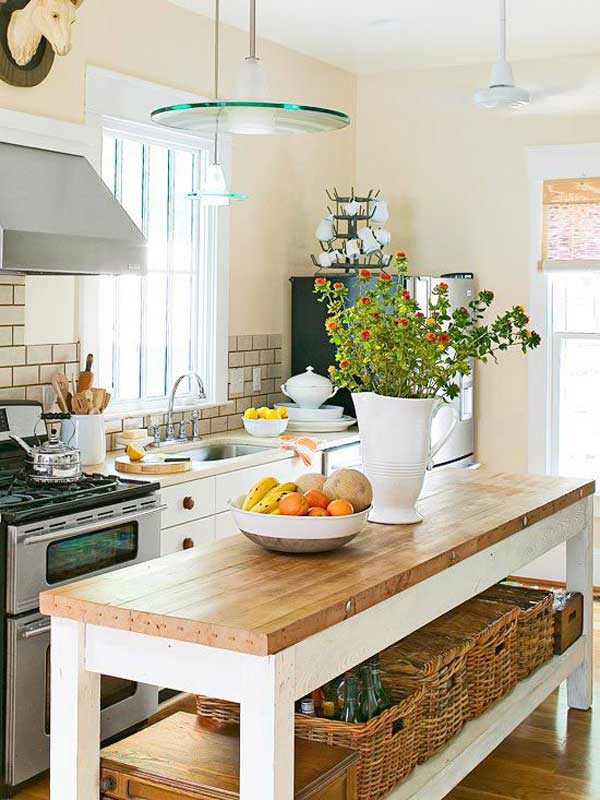 via bhg.com
These are probably one of the most practical and easy to do do it yourself projects in the world when it comes to storage space and decluttering action. We would love to hear your opinion in the comment section below on the gallery above. How do you use wicker baskets in your decor?