One of the fundamental requirements for keeping horses is proper fencing. 
Fences ensure the safety and security of the animals while also preventing them from escaping. There has been an abundance of options to select from in recent times, ranging from electric wires to PVC and more.
However, with a greater number of choices, there are even more factors to consider. These include durability, versatility, cost, area of the enclosure, and more. 
Needless to say, selecting the product most suitable for your requirements can be tricky. That is why, to make your job easier, we have listed some of the most popular types of fencing available for horses. 
We have conducted extensive research to provide you with detailed information to simplify the selection process. Additionally, we have included a product worth looking at in each category. 
So, without further ado, let's get started!
Best Fence For Horses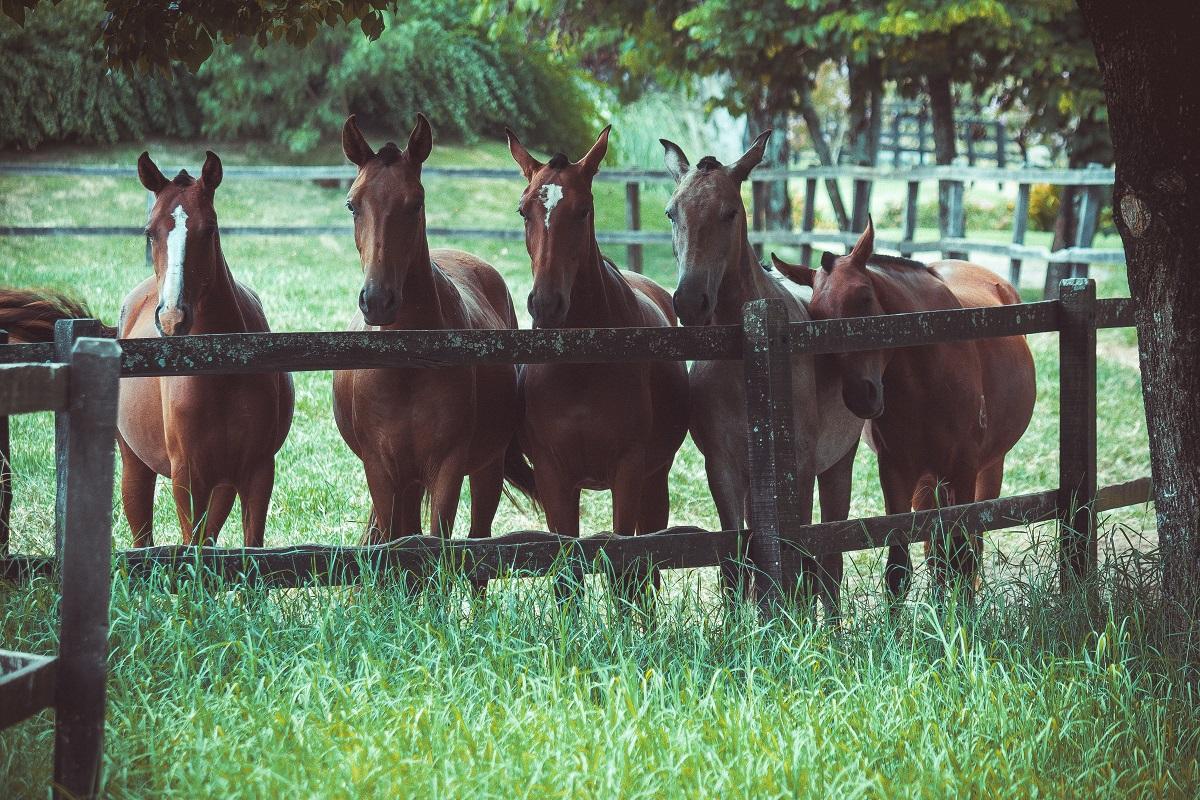 Wire fencing is one of the most affordable options for keeping horses. While not as sturdy and durable as some other options on the market, it is often combined with different types of fencing to provide additional strength. It is also very easy to install, making it an excellent option for first-time users. 
The different types of fencing wiring include high-tensile wiring, steel, and aluminum wiring. One of the most significant issues with wire fencing is that it blocks the horse's vision. Poor visibility can cause problems, such as cuts and injuries when horses run against it.
One of the ways to overcome this problem is to get wire fencing in a V-mesh diamond pattern. It is a safer type of fencing as the horses can't put their heads or hooves through it. However, wire fences require regular maintenance and routine tightening. 
On the other hand, an electric fence wire strand can be installed for improving visibility and discouraging horses from leaning on the fence. It is also worth noting that barbed wire fencing should not be used for horses as injuries caused by them can be fatal.  
The Fi-Shock® 12 1/2 Gauge Insulated Cable is one of the best options if you are looking for wire fencing. It can be used both above and below ground, is made of non-conductive high-density polyethylene, and offers decent protection. 
Electric fences are a cost-effective fencing solution for horses that is relatively easy to install. They are also highly effective because they also work on a psychological premise. Simply put, horses learn not to lean against or chew on the fence due to electric shocks. 
Electric fencing consists of tape with wooden or plastic fence posts, with wooden posts being used for permanent fencing and plastic ones for temporary fencing. The tape is available in varying widths and is an excellent alternative to traditional electric wire fences. It is also available in different colors, creating a pleasing appearance.
And while the shocks from electric fences are not dangerous for the horses, they are a great deterrent. However, you will need professional help to install such fences, unlike other types of fencing such as PVC or wooden fencing. This is one of the factors why installing these electric wire fencing is a costlier option than regular wiring. 
Keep in mind that the parallel conducting wires tend to break and unravel in windy conditions, requiring frequent tightening. It is generally recommended to use multiple strands of the wire or combine it with other types of fencing for greater strength and visibility. And while not meant for horses to push against them, electric fences are also reasonably flexible and absorb impact easily. 
Overall, electric fencing is better suited for cattle than horses, which tend to jump and get injured by the fence. If you are looking for an electric fence for horses, the ElectroBraid Electric Fencing can be a great choice. It offers excellent visibility and flexibility.
One of the more attractive types of fencing is post-and-rail fencing, which also offers sturdiness and durability. Post-and-rail fencing is made of different materials, such as PVC, pipe, and steel. This type of fencing provides the best visible barrier for horses, while also serving as an excellent deterrent. 
The different kinds of fence materials, such as wood, vinyl, or metal, make these fences very rigid. At the same time, they have no flexibility and can cause serious injuries to animals if they run against them. And while some PVC and vinyl fences are designed to break under pressure, others are reinforced with metal rails or stiffeners, which can also cause injury. 
Rigid fences also do not prevent horses from leaning, pacing, running, or chewing on them. Additionally, wood, vinyl, and pipe fences are expensive options and require labor-intensive installation techniques. 
On the other hand, PVC and vinyl are excellent options that require low maintenance, while wooden fences require a lot of attention. PVC fencing also does not wear out, and the horses can not chew on it. However, post-and-rail fences that incorporate wood require painting, staining, treating as well as repair due to damage caused by weathering, splintering, etc., 
PVC fences are generally used in combination with other types of fencing, such as electric fences, because they can break under pressure. Here, the electrified fence acts as a deterrent to prevent the horses from causing damage. 
Kaizein is one of the best manufacturers of PVC fences, including the European-style PVC Security Horse Fence. It is perfect for containing horses and is built from the best quality material. Apart from being durable yet lightweight, installing this fencing is also a simple process.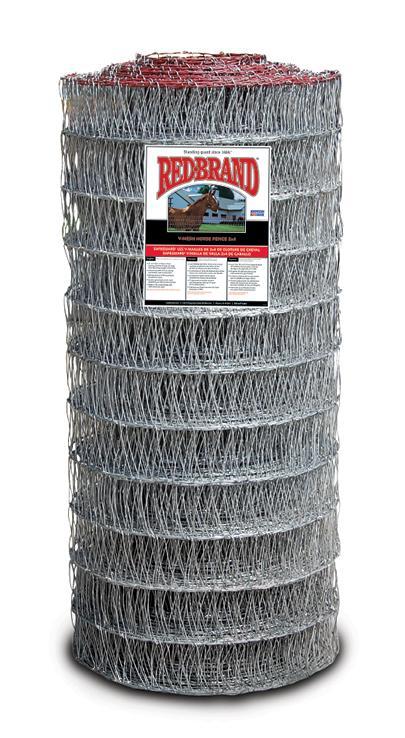 One of the safest and most effective types of fencing for horses is V-Mesh fencing. Also known as non-climb fencing, it has small holes that prevent horses from getting their hooves stuck. The term "non-climb" refers to the fact that these fences are designed in such a manner that horses cannot step on them.
V-mesh fencing requires less maintenance because the weave is designed to flex and return to its normal position. Due to this flexibility, horses do not get heavily injured like with other rigid fences. Additionally, it effectively keeps other animals and predators out and provides exceptional levels of safety and security for your animals. 
V-Mesh fencing is also called a diamond fence, and it is one of the longest-lasting horse fences you can get. The wire is generally galvanized, which prevents corrosion, and there are no knots in the design. 
The one major drawback with this type of fencing is that it is an expensive option, costing almost as much as wooden fencing. 
The Keepsafe V-Mesh Horse Fence is one of the best v-mesh fences available on the market currently. It is highly flexible and can withstand strain, thus preventing breakage or failure and offering excellent safety for your horses. The product is easy to install, provides excellent protection, and is resistant to wear and harsh weather conditions.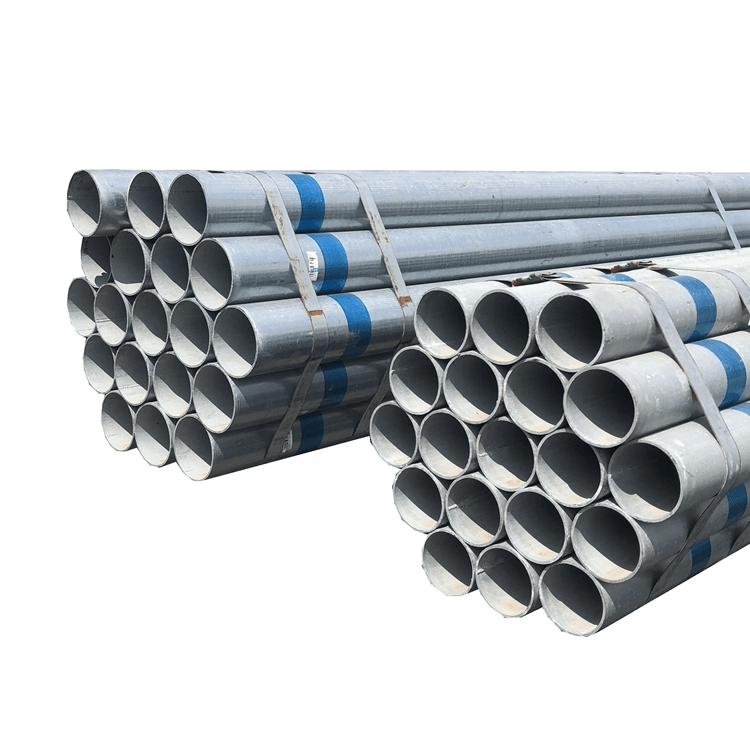 If durability and strength are your concerns, pipe fencing is an excellent option. While it may provide an industrial appearance, the strength is unparalleled. Pipe fencing also offers an excellent visible barrier to deter the horses. 
On the flip side, due to the significant strength of the fencing, it has no flexibility. The rigidity can result in injuries, but due to visibility, horses generally do not try to run or push against the fence. Pipe fencing is also quite costly, and the installation process is not very affordable since you need professional help.
Pipe fencing provides a tidy appearance and can last for years depending upon the material used. Additionally, it is also highly resistant to weather effects and changes. This type of fencing is one of the best alternatives to wooden fencing in places where wood is scarce.
The Stainless Steel Pipes for Horse Panels is one of the best products in this category. It is excellent for creating horse pastures, offering a high level of durability. The pipes are also coated with zinc to protect them from rust, and they do well in wet weather.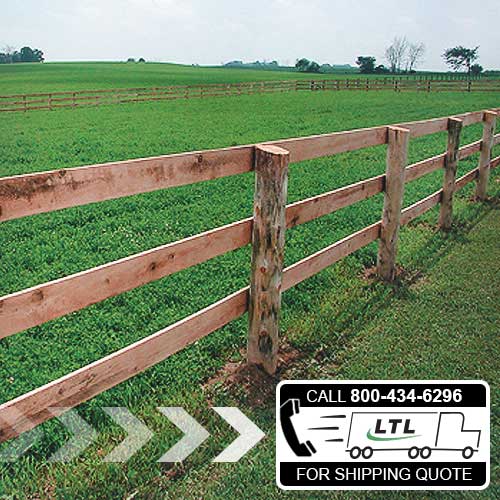 Despite being one of the oldest types of fencing, wooden fencing is still a popular option for horse pastures. Oak is one of the most popular types of wood usually used to create boards for wooden fencing, ensuring that they are strong and durable. 
Like PVC and pipe fencing, wooden fencing also provides a solid visible barrier to prevent your horses from running into them. It is also more aesthetically pleasing and can be painted using different colors to create a personalized look.
One thing to note is that while wooden fences were once highly popular, the steadily increasing price of wood in recent years has made it a costlier fencing option. 
Another disadvantage of using wooden fencing is that it is not very resistant to weather. The wood can quickly wear out infrequent rain or snow, which will need to be replaced. Also, horses tend to chew on the wood, which is not the case with most other types of fencing solutions.
That is why wooden boards need frequent replacement and require good upkeep and maintenance. The wood also needs to be treated with chemicals to damage from insects.
The Board Horse Fence from Ramm Horse Fencing and Stalls is an excellent option if you are looking for a good wooden fencing product. It is made of true-cut oak boards and treated with CCA, protecting it against insects. 
Braids are another type of electric fence that is a popular option. A braided electric fence generally consists of metal conductors that transmit electricity efficiently—these help maximize the reliability and power of the electric fence. 
Electric braids are available in several different diameters but usually offer excellent visibility. Electric braid fencing also provides a clean appearance, and you can also select from several different colors. 
Due to the conductors, this type of electric fence distributes electricity more evenly throughout the fence, ensuring greater reliability while reducing power wastage. However, an electric fence requires a constant and reliable power supply, which will lead to higher overall costs. 
The Pro Tek Electric Braided Horse Fence is one of the best options among braided fences. It is available in a 320" roll with 16 stainless steel conductors woven through polyester fibers. It is also resistant to rust and offers the perfect combination of strength and flexibility.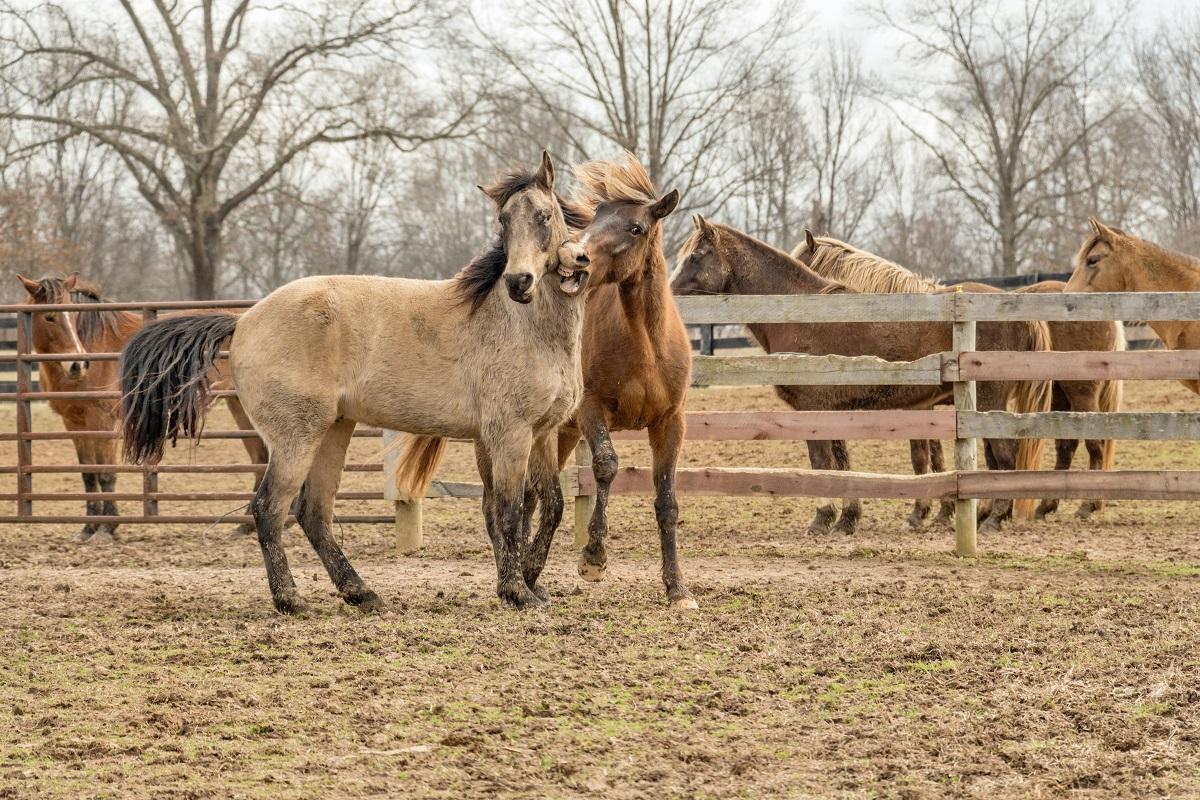 Final Words
In addition to traditional wood board fences, there are numerous types of horse fencing options available on the market today. That said, you can now get electric, V-mesh, PVC, and other types of fencing material. 
Anyhow, the ideal fence ensures the safety and security of your horses, is financially viable, and does not cause discomfort. Additionally, low maintenance would be an added benefit. With this guide, we have aimed to provide all the essential details regarding the different types of fencing options available. 
But before deciding, consider different factors, such as the location and weather, area of the enclosure, number of animals, etc. These will help you select the most appropriate product that delivers the best results. 
Now, it is time for us to sign off. Until next time!
Related Articles 
Best Fence For Noise Reduction
13 Best Solar Electric Fence Chargers
10 Best Electric Fence for Chickens
7 Best Electric Fence Chargers
7 Best Sprayers For Staining A Fence
How To Build A Horizontal Wood Fence
Get Creative With These 23 Fence Decorating Ideas and Transform Your Backyard
17 Best Fence Design Software Options
26 Insanely Cool Garden Fences Ideas to Materialize This Summer
33 Brilliant Home Fence Gate Design Ideas to Protect Your Home in Style