Garden fences can make your home front look very attractive as well as protect your gardens. And we have some of the best types right here. 
While looking for the best garden fence, we came across a variety of styles. Some will give you a classic look, while others might work better with modern houses. If you live near a forest or on the hillside, then you might need to keep your plants protected from deer and other wild animals. Aluminum fences can then be a great option. 
On the other hand, in cities, you may need to keep your pets safe or prevent people from entering your property without permission. You can choose a suitable height depending upon the requirement. In this guide, we will discuss the different styles of fences that work the best for gardens. 
So, without further ado, read on! 
Best Fence For Garden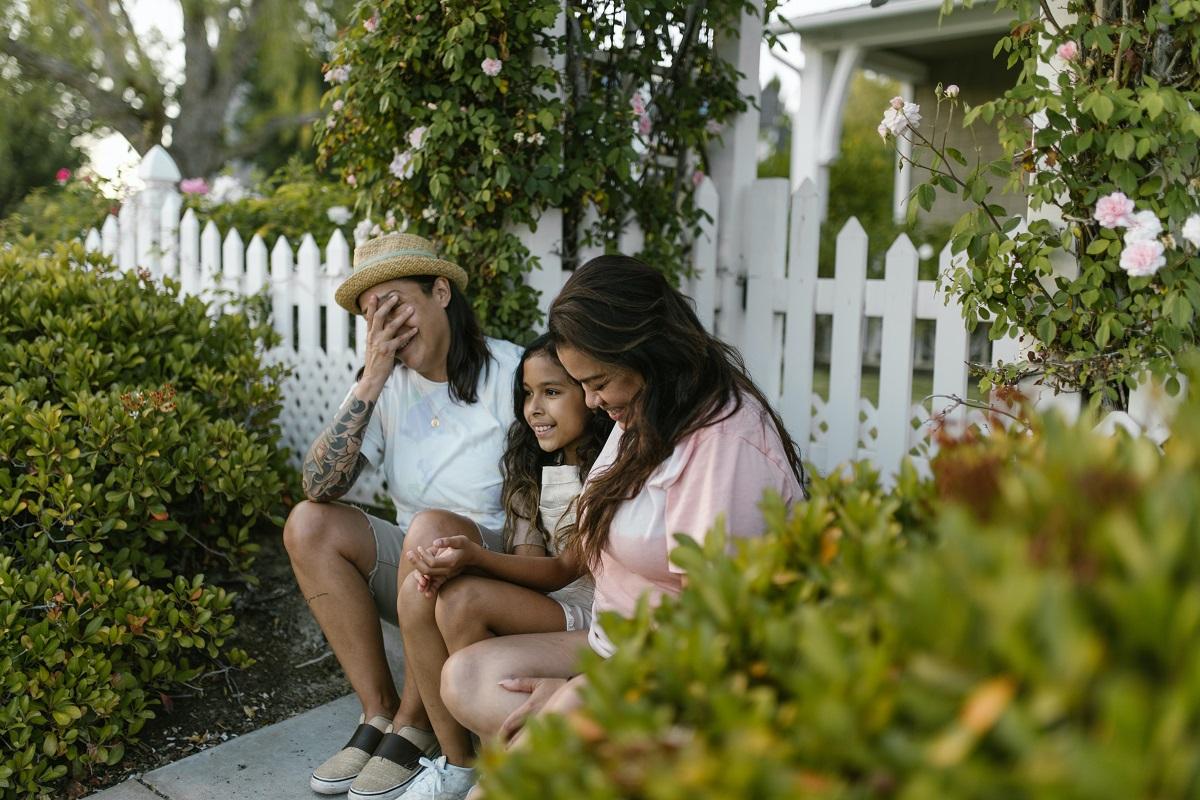 If you want a traditional picket fence that will bring the charm of the old countryside to your home, then this can be the perfect deal. It will not only improve the curb appeal in the house but also provide one with better visibility. You will be able to use this type of fence for front gardens as well as ponds and swimming pools. 
Some even use this to keep their flower gardens on display. In this case, you will just find a picket fence measuring 2-3 feet, which adds to the charm of the entire garden. 
Moving on, picket fences can be made with both wood and PVC, and you can choose one depending on the amount of money you would want to spend. PVC can be a beautiful addition to the home as it needs very less maintenance. But it may not be able to survive very cold winters or hot summers, and it could become brittle and break over time. 
Furthermore, wood is not prone to get damaged while it offers a lot of protection to plants. It also offers spacing in between, and that could decrease the chances of wind damage. 
Moreover, the Worth Garden Wooden Short Fence is a great example of a modern picket fence. It has a low height and can be used around trees and lawns. This will give your home a very rustic vibe. 
One of the top kinds of garden fences is the French gothic fence. It would generally be made of wood, and you will find it in the countryside. The top of such fences have an arrowhead or are shaped like a spade. If you have a traditional bungalow or a cottage, then the French gothic fence will fit in very well. 
Gothic fences will provide your home with a beautiful ornate boundary that will stand out. It is usually made of wrought iron or powder-coated aluminum, which looks exactly like wrought iron. You will find a variety of designs today, and the Gothic fence is much sought after. 
It was a very popular garden fence during the middle ages where it was mostly used for vegetable garden beds. You might like this fencing solution as it is easy to make and doesn't take a lot of time to get constructed. Plus, it will deter rabbits and large animals. 
Convex fences are those which have a solid or a fenced body with a convex shape on top. These are often used for high fences and offer a traditional and rustic design. Sometimes, a tall fence can also have a convex shape. This makes it all the more attractive and will ensure some amount of visibility. 
Some people believe in keeping very small gaps in between the pickets, and that would only allow limited vision. You can always opt for one that fits the best for you. 
If you are looking for a modern convex design garden fence that can be moved from one place to another, then the Amagabeli Decorative Garden Fence will serve you well. It is rustproof and is easy to set up. You will not need any professional help, and you can transfer it to other places when needed. 
The UMIEN Decorative Garden Fence is another example if you are looking for a different design. Here there are convex shapes paired with horizontal lines, and they look good together. It has a good height, which will be able to keep wild animals away from your garden. 
Next, the WOLUNWO Decorative Garden Fencing has a length of 65 inches and is a portable option. It will protect your flowers, keeping your garden safe from outside intruders.  
This is pretty similar to the convex fence with a slight difference. The top is carved down like the shape of a half-moon. It looks good and can add to the aesthetics of the place. If you are looking for a rustic fence, then this can be a brilliant option. The Zippity Outdoor Products WF29002 is an excellent example, and it is powder-coated to prevent any form of rusting. You can put the stakes into the ground up to a few inches so that you have sturdy posts. It can be moved when needed and installed in other places. 
6. Stockade Garden Fence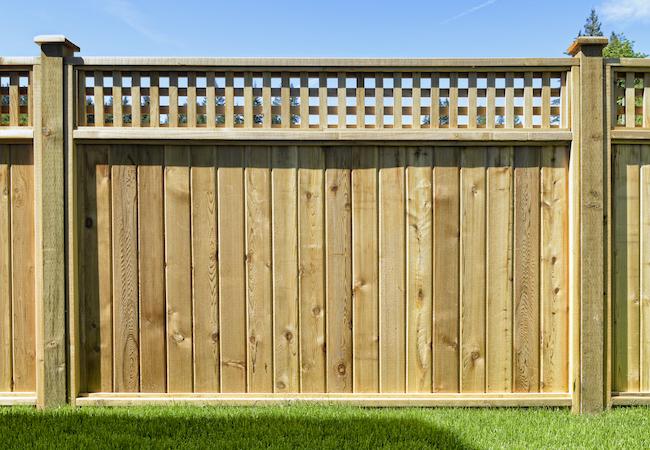 This is a type of garden fence, which provides no visibility keeping an area safe from the eyes of the public. It needs very low maintenance and can be an affordable option for many. This is one of the traditional looks that would be used in America way back. The architectural style dates back to the modern and the classic colonial age.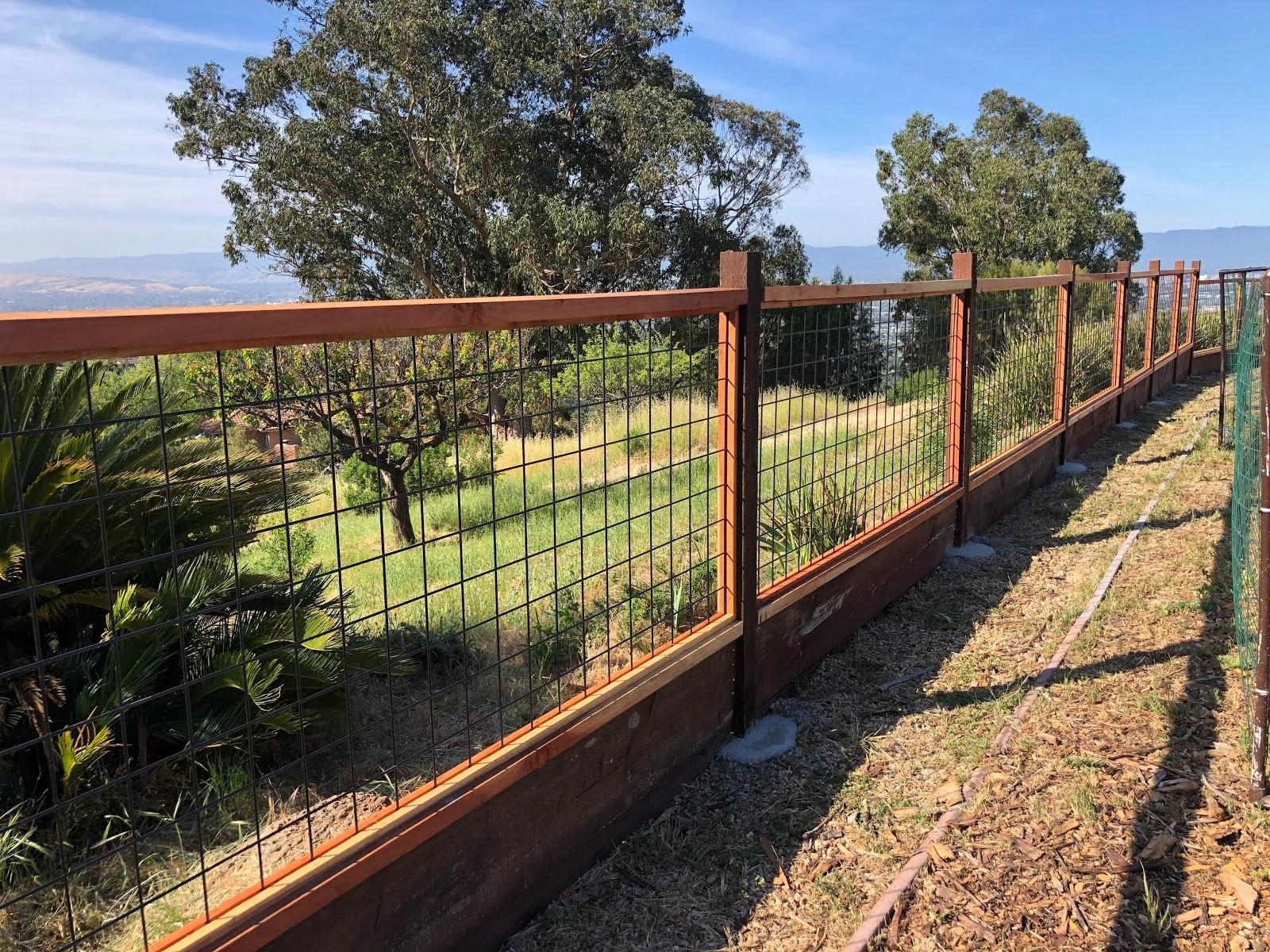 If you are looking for a cheaper option for garden fencing, then the wire fence will serve you well. It comes in various shapes giving you the option to choose from mesh or barbed wires. Electric fencing is a type of wire fence for properties that need a lot of protection. Now, if you have dogs or pets, it is best not to get an electric fence. 
That is because an electric fence can be dangerous, and it can harm your pet in a fatal manner. Electric fences work well for banks or other houses where you have a lot of valuables, or someone needs to be protected. 
It will use electric shocks to keep people and other animals away from the house. These are often used for agricultural properties, prisons, as well as for keeping livestock safe. 
Also, there is the chicken wire mesh, which looks a lot like diamond-shaped wire mesh. The chicken wire is generally used to keep the garden area protected. It can be cut and installed in different sizes as needed. 
The Yaheetech Decorative Garden Fence is a kind of wire fence, which is portable and can be stored easily. You can use it temporarily in case your family members bring a pet home for some time. The minimalist look, along with the modern design, surely looks beautiful.  
For those who are afraid of large and small animals entering their property, the chain link fence is a great idea. It will not block the view but will ensure that nothing gets in. This option is pretty similar to the wire fence but you can install and remove it in an easier manner. 
Furthermore, it will be a great fencing solution for domestic animals. If you live beside a forest and want to deter deer from coming in, then it will act as the perfect guard. While constructing, just ensure that you build it up to a certain height so that no animal can jump over. 
The ​​Greenes Fence RCCG4PK is a modern example of a wire mesh garden fence. It comes in a pack of 4, which will provide you with ample protection from rodents and rabbits. The mesh opening is around 1x 2 inches, ensuring that larger or medium-sized animals cannot get in. 
Special mentions
Sometimes, you will find decorative fences, which do not really fall into a specific category. The MTB Decorative Garden Fence is a great example of that. It has ornate floral designs and is powder-coated. This fence looks beautiful with intricate detailing and can be used to protect raised beds and plants. 
Another great example is the Amagabeli Metal Garden Fence, which is a tall fence that can protect you from animals outside. It also has beautiful leaf designs on top and will provide one with complete visibility. You can see the outdoor space making it the perfect option for houses near ponds or forests. 
Things To Consider
Before you purchase fences for a garden, please remember to check a few points. First off, pay attention to the purpose of the garden fence. If you need to protect a very risky area, then electric fences can be a great option. For chickens, wire mesh fences, pallet fences or chicken wire can work out well. 
However, remember not to use any electric wire if pets are going to roam about in the garden. Simple wire fencing will work out great in this case, and you can use concave or convex fences for this purpose. 
Next, if you plan to opt for a traditional look, then picket fences can work out well. Tall picket fences will keep most dogs inside the boundary, and you can safely use them. These will also work in keeping deer along with other wild animals away.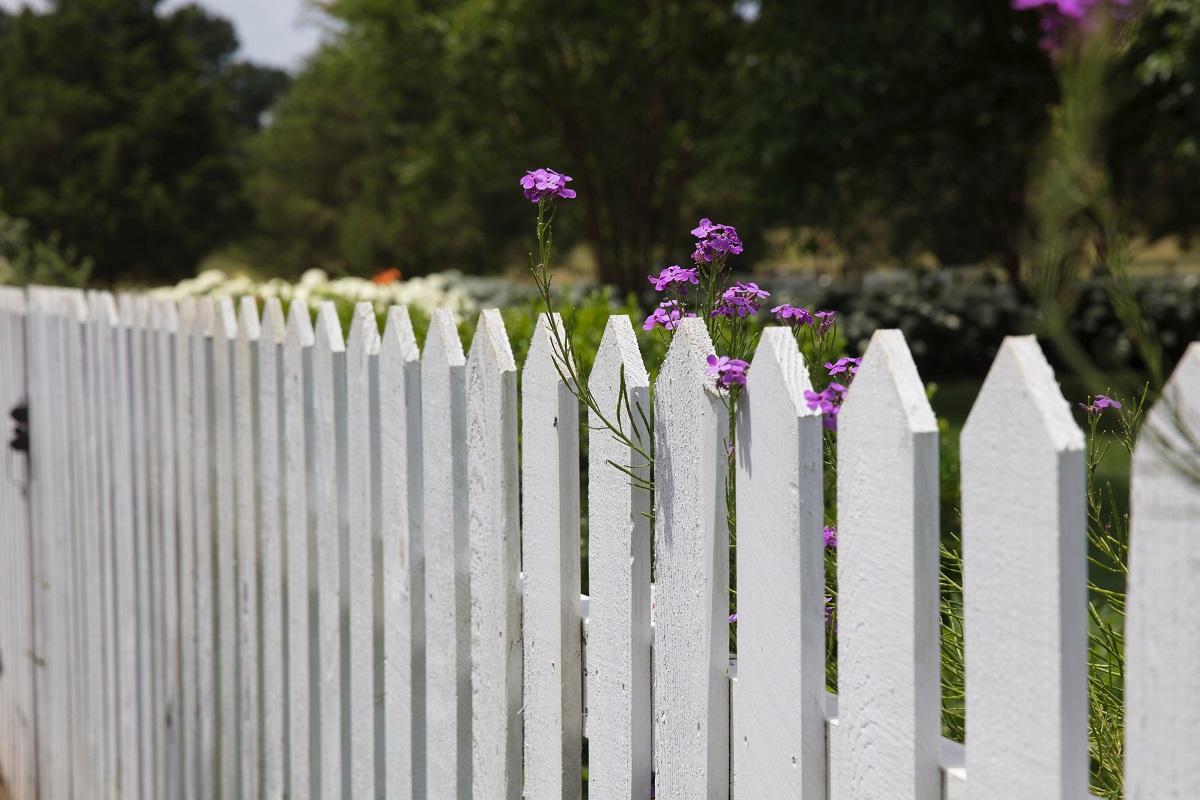 Final Words
While most fences look very similar, you will find subtle differences in the installation process or in height. Some fences will not fall perfectly in specific categories considering the huge number of new designs that are coming up. However, you will be able to see the major shapes and styles, and we have added examples for the same. 
We always recommend making a practical choice as the fence can add to the security of the place. While aesthetics are important, you should also build it up to a certain height for safety. 
With this, we'll wrap up, and you can tell us about your favorite kind of fence in the comment section below.
We hope you make the right choice! 
Related Articles 
Best Fence For Noise Reduction
13 Best Solar Electric Fence Chargers
10 Best Electric Fence for Chickens
7 Best Electric Fence Chargers
7 Best Sprayers For Staining A Fence
How To Build A Horizontal Wood Fence
Get Creative With These 23 Fence Decorating Ideas and Transform Your Backyard
17 Best Fence Design Software Options
26 Insanely Cool Garden Fences Ideas to Materialize This Summer
33 Brilliant Home Fence Gate Design Ideas to Protect Your Home in Style