When setting up a new cattle farm or expanding an existing one, selecting the right fence is critical to keep your livestock safe. 
Several options are available on the market, each having advantages and disadvantages. In such a scenario, selecting the product that best meets your requirements can be quite a challenging task, especially for those new to the field.
Factors such as security, durability, and financial viability could sway your decision. And since a cattle fence is a long-term investment, careful consideration is crucial while making the choice. Moreover, it is vital to find products that offer the perfect balance between affordability and reliability.
To help you out, we've undertaken extensive research on the subject and compiled this in-depth guide. It will help you find some of the best products currently available on the market.
So, let us get started!
Best Fence For Cattle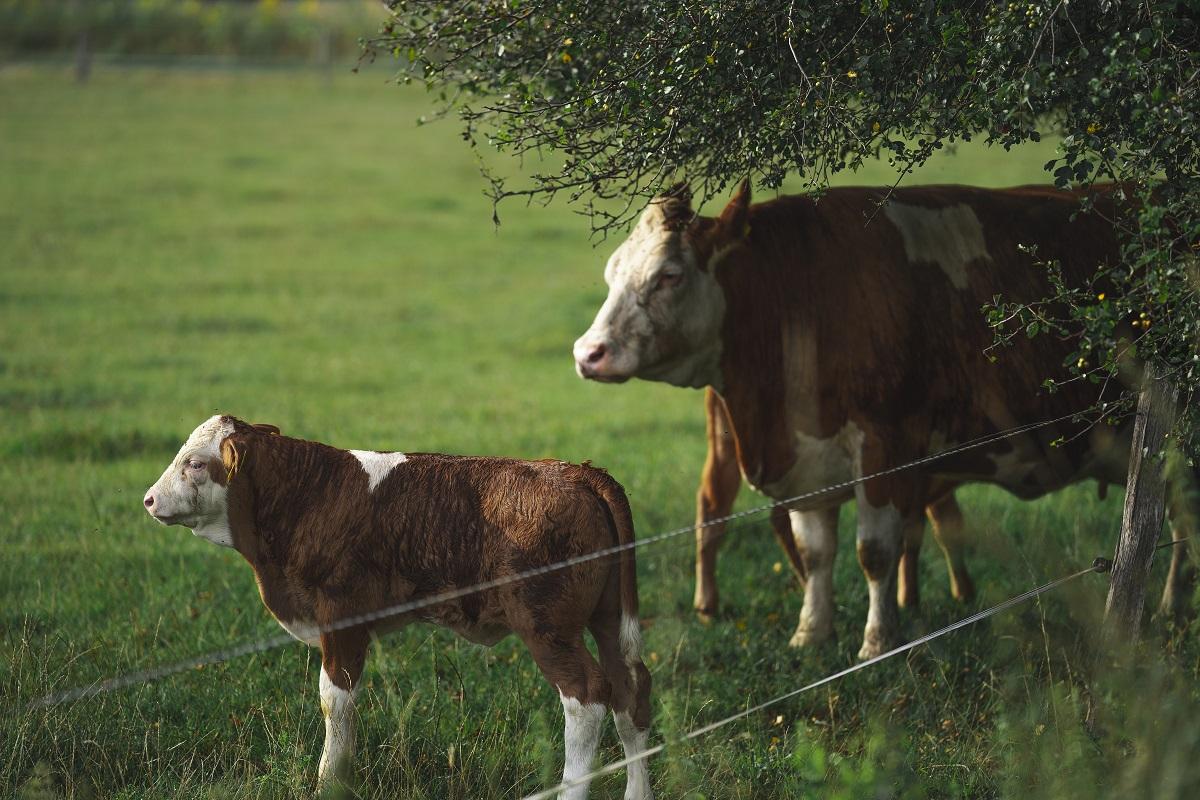 High-tensile electric fences are one of the most popular fences available for cattle. As the name suggests, this type of fence has an electric charge running through it, which acts as a deterrent to the cattle inside. 
Generally, an electric fence charger delivers between 2000 to 3000 volts to the fence. You can use a minimum of two strands. However, if the animals are more densely confined, up to six strands can be used, along with other types of fencing. 
Electric fencing is also one of the trickiest types to install and is generally used along with other types of fencing, such as high-tensile or farm fences. But, for the most part, electric fences are usually installed on traditional barbed wire cattle fencing and used as temporary solutions. 
Understanding the basic grounding of the line can be critical for installing an effective fence. Additionally, such fencing requires a charger that may be battery or solar-powered, as per requirements. In the case of solar-powered fences, you also need an AC outlet or a spot that receives direct sunlight. 
High-tensile electric fencing generally has low-temperature contraction and does not lose elasticity quickly. This property makes it ideal for use in all weather conditions. However, the upkeep is highly time-consuming as the entire fencing may suffer from short circuits if anything touches it.  
The Baygard 027201227 is one of the best products if you are looking for an electric fence. It has high tensile strength and is ideal for cattle pastures.
Barbed-wire fencing is one of the most popular types of fencing for cattle pastures. Every barb on such fencing acts as a deterrent, even though visually, it does not appear to be one of the most formidable types of fences. 
A barbed-wire fence comprises two twisted wires with sharp barbs attached every few centimeters. This type of fencing is generally available as a 1320-foot roll. Installation requires posts made of wood or metal, the wire fencing material, and staples or wire clips.
It is a common practice to use four to five strands when working with barbed-wire fencing. However, this depends on how many animals are kept in the enclosure. You can also opt for a more secure setup if there is a problem regarding the number of strands. And while cattle can tear down most types of fencing easily, this barbed wire acts as an excellent deterrent.
Despite being a popular choice, barbed wire fences are not one of the aesthetically attractive options on the market. Also, the maintenance costs involved are on the higher side. However, they are highly versatile and easier to install than other fences.
Today, most cattle owners use barbed-wire fencing in combination with other types of fencing materials for better results. Usually, a single strand of barbed wire is used on top of high-tensile or hinge-joint fencing. Doing so may also reduce the risk of cattle injury.
Another thing to keep in mind regarding barbed-wire fencing is that they may be banned in certain areas, such as California and Montana, unless they meet the specified requirements. 
If you want to install barbed wire fencing, the Tapix Barbed Wire Roll is a great option. It can easily be used in farms, gardens, and yards, and is perfect for cattle pastures. 
In terms of performance, woven wire fencing is one of the best fencing products available on the market. It offers the perfect combination of a strong barrier and an excellent visual barrier. 
This type of fencing is also called fixed-knot fencing and is highly effective because there is a greater amount of fencing per foot. It also has high tensile strength and is incredibly durable, thus offering the best value for money. Woven wire fencing also has a short life cycle and low maintenance costs, making it an excellent choice for most people.
This type of fencing is available in rolls of 330 or 660 feet, and can be easily used with wooden posts, metallic posts, or PVC pipes. After fixing the posts into the ground, unroll the wire and attach it to the posts. 
The woven wire fence incorporates horizontal and vertical designs using interconnected wires to create rectangles or squares about two inches wide. These fences are usually coupled with high-tensile electric fences for the best results. Fixed-knot fencing is generally considered superior to barbed wire and hinge-joint fences when it comes to  flexibility and durability. 
This type of fencing is made of high-tensile wires of varying gauges, which allows it to be bent to adapt to corners. However, one thing to note here is that cattle and other livestock can get their hooves caught in the openings if proper care is not taken. 
The Silver Steel Woven Wire Farm Woven Wire Rolled Fencing from Red Brand is one of the best woven wire fences you can get right now. It is specially made for corralling large animals, such as cattle, and has excellent flexibility to withstand temperature changes. 
Welded wire fencing provides an excellent visual barrier for animals and is relatively easy to work with. This lightweight wire fencing also tends to have smaller openings, reducing the chances of the animals getting their feet stuck in it. 
For holding cattle, durability is one of the most significant factors to consider. And, rest assured, welded wire fences are stable and secure. They have strong cross points and narrow rectangular or square openings which can withstand a substantial amount of stress. 
Welded wires that you find on the market typically have a coating of zinc that keeps them protected from rust and helps them last longer. The MTB Galvanized Welded Wire Mesh is one of the best-welded wire fencing options available. It is a multi-purpose fence that can be used for cattle pastures, livestock panels, gardens, and more. 
5. Hinge-Joint Field Fence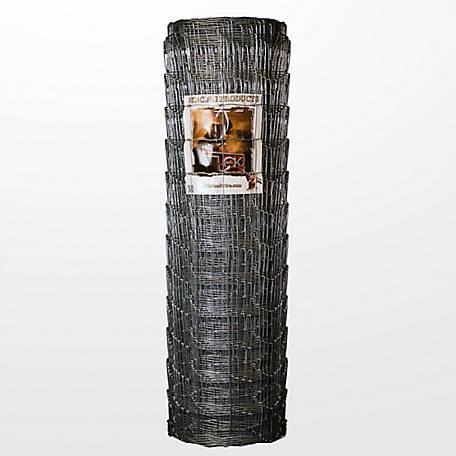 A hinge-joint fence is one of the most affordable fencing options that offer flexibility and adaptability. It is ideal for various animals, such as cattle, sheep, goats, etc. This type of fencing is also known as a farm fence and comprises a four-wrap knot.   
When pressure is applied, this knot acts as a hinge joint. This hinge joint is made up of two vertical wires wrapped together. Once the pressure is removed, the hinged joint fencing springs back into shape. There are graduated spaces within a hinge-joint, and the narrow spacings at the bottom of the fencing help deter small animals. 
The hinge makes the installation of this type of cattle fencing simple, as it is flexible but retains its full height for adequate protection. The vertical wires are cut individually and wrapped to ensure maximum flexibility and strength. 
Hinge-joint fencing is an excellent choice for setting up a cattle fence and is easier to maintain than barbed wire fencing. Additionally, it is less likely to break down and reduces the chances of your animals getting injured. 
What makes hinge joint fencing the best fence for cattle is that it is available in different height options for various animals. There is horizontal and vertical wire spacing for different growth periods and tensile strength, respectively. 
Hinged joint fencing is beneficial for jumping animals, such as cattle, goats, and horses. The hinge joint allows proper stretching of the fence and is generally made of galvanized wire.
The OKBrand Hinge Joint Field Fence CL1 0212-5 is one of the options if you are looking for an excellent product in this segment. The fence expands and contracts according to the weather conditions and comes with a zinc coating to prevent rust. 
6. Wooden Post Fencing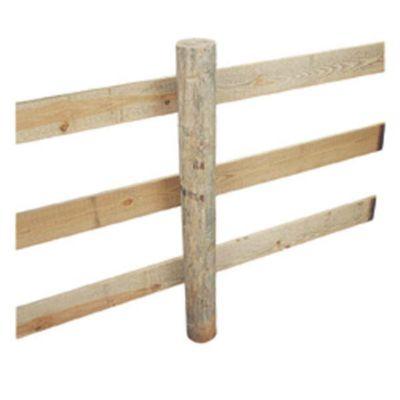 One of the fencing solutions that also offers an aesthetically pleasing appearance is wooden post fencing. It is more suitable in situations where the number of animals is fewer. However, compared to other fencing options, it is costlier and requires more maintenance. 
On the positive side, the wooden posts blend perfectly with other natural elements and are available in different shapes and sizes. To prevent the wood from rotting, they are also usually treated with chemicals. Wood is also warmer and softer than wire fencing, making it more suitable for cattle and other animals. 
Wooden posts offer the advantage of high strength and resistance to bending. They also provide a visible barrier to the animals. When appropriately treated with the right chemicals, wooden posts can also deter the animals from chewing on the posts, which cattle tend to do.
Compared to other types of livestock fencing options, wooden post fencing requires a greater level of maintenance. It is because wood, a temperamental material, can split and crack under different conditions. Also, repairing such fences is more labor-intensive, and the wood quality in recent years has also deteriorated considerably. 
The installation process for wooden post fences is different from other types of fencing. It involves manually digging holes in the ground where the posts will be put. Additionally, the clips that hold the fencing to the wooden posts and can become loose as the wood ages. However, using barbed staples can reduce the chances of such incidents.
If you are looking for an excellent wooden post option, then the Treated Wood Post N0400802 from the Tractor Supply Company makes a compelling choice. The treated wood is perfect for repelling insects and offers heavy-duty use at an affordable price.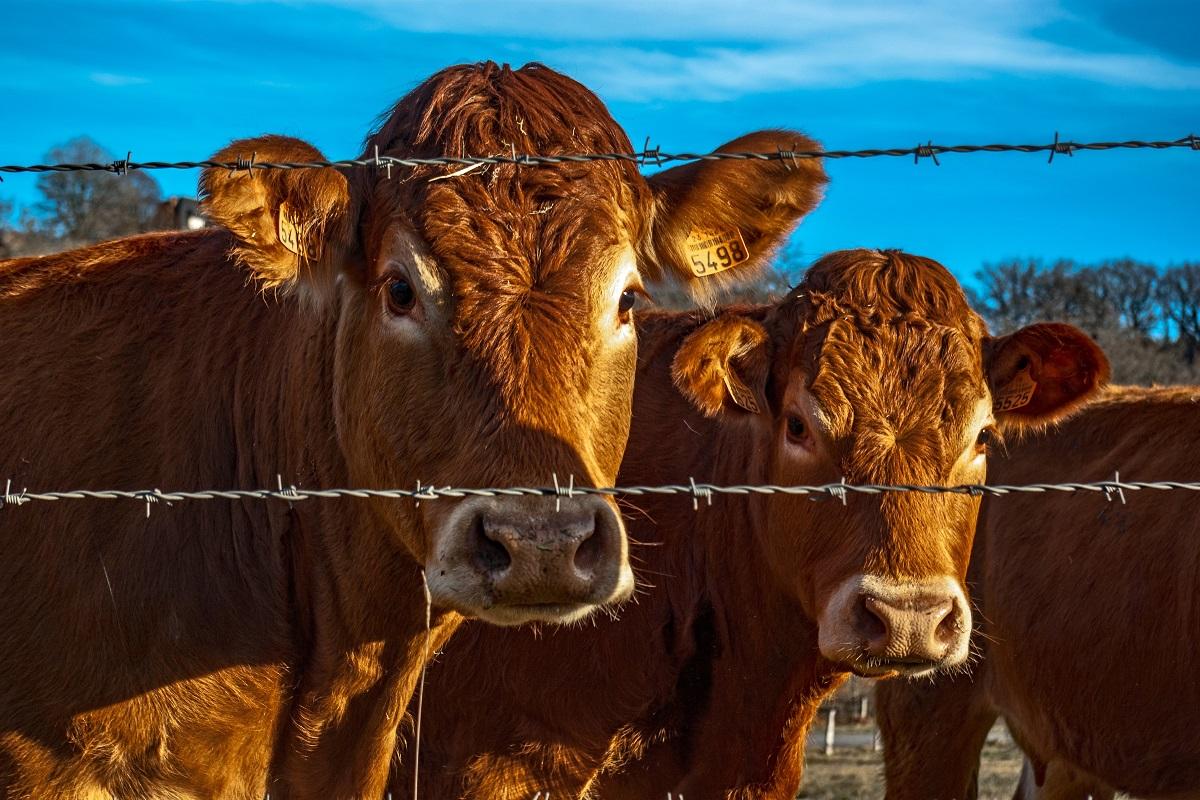 Final Words 
Selecting the best fence for cattle isn't easy, but it can save you a lot of hassle later. After all, the right fence can prevent your cattle from escaping while also keeping them safe from predators. 
While there is no single solution that can meet everyone's requirements, it is possible to use different types of fencing together for the best results. You can select the one that best meets your specific needs and various other factors, such as durability, versatility, budget, etc. 
We hope this guide will be helpful to you in discovering the right product. And if you have any additional recommendations, be sure to mention them in the comments. Until next time! 
Related Articles 
Best Fence For Noise Reduction
13 Best Solar Electric Fence Chargers
10 Best Electric Fence for Chickens
7 Best Electric Fence Chargers
7 Best Sprayers For Staining A Fence
How To Build A Horizontal Wood Fence
Get Creative With These 23 Fence Decorating Ideas and Transform Your Backyard
17 Best Fence Design Software Options
26 Insanely Cool Garden Fences Ideas to Materialize This Summer
33 Brilliant Home Fence Gate Design Ideas to Protect Your Home in Style